Margot Robbie 's Top 10 Best Performances

Margot Robbie in I, Tonya, Suicide Squad and Once Upon a Time...In Hollywood (NEON, DC Entertainment, Sony Pictures)
On the four-year anniversary of Margot Robbie's dynamite debut as Harley Quinn in 2016's Suicide Squad, we rank her ten best performances to date.
---
Though Margot Robbie only started gracing our screens in 2013 with her standout supporting turn in Martin Scorsese's The Wolf of Wall Street, she's had one of the swiftest ascensions to stardom in recent memory, quickly crafting a captivating career full of compelling and colorful characters. Flash forward seven years later, and Robbie has now earned two Academy Award nominations and an army of adoring fans across the globe (in part because of her instantly iconic interpretation of the amusing antiheroine Harley Quinn in films like Suicide Squad and Birds of Prey). In recognition of the anniversary of the former film's release – particularly due to its significance for Robbie's "movie star status" – we felt that there was no better way to celebrate than by analyzing the acclaimed actress's best performances and offering our ranking of these radiant roles.
---

10. JANE CLAYTON
THE LEGEND OF TARZAN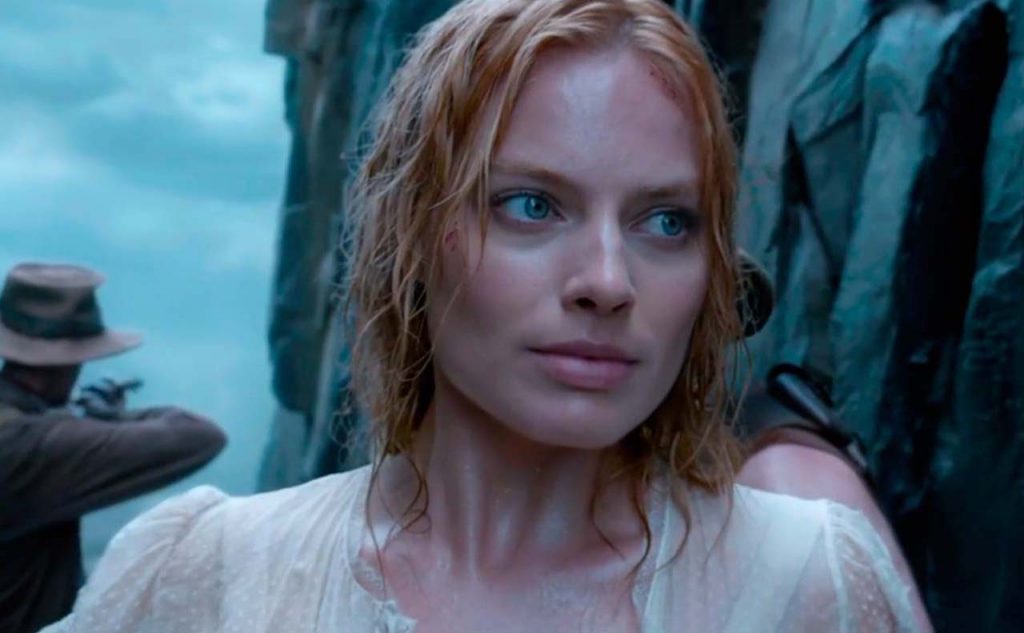 In this 2016 sequel-of-sorts to the classic tales of Tarzan by Edgar Rice Burroughs, Robbie reimagines the role of Jane Clayton – Tarzan's witty and wily wife – for the 21st Century by modernizing the character with some much-needed moxie and declining to be a dull "damsel in distress." Though the film itself received mixed critical reception, its commanding cast – which included Alexander Skarsgård, Christoph Waltz, and Samuel L. Jackson – all collected commendation, and Robbie's jubilant Jane was equally exalted. The Legend of Tarzan may not be Robbie's weightiest work, but she showed that she could bring her acting genius to genre films as well as Oscar-winning odysseys, and that was no small feat.
---
WATCH THE LEGEND OF TARZAN:
---

9. TANYA VANDERPOEL
WHISKEY TANGO FOXTROT
While it's actually comedian Tina Fey who takes the lead in 2016's Whiskey Tango Foxtrot, Robbie nearly steals the show at times with a standout supporting role as the fiery and fast-talking Tanya Vanderpoel. Tanya is a beaming BBC News reporter who acts as both a confidante and occasional competitor to Fey's Kim Barker as the two traverse the terrain of Afghanistan on journalistic assignments, and Robbie's savvy synthesis of smarts and seductiveness is simply too alluring to avoid. By the end, Robbie even has to dig in to some more "ambiguous" angles to Tanya's arc as well, leveraging her limited screen time to convey her admirable ability to create complex characters almost on a dime, no matter how much material she's given to work with.
---
WATCH WHISKEY TANGO FOXTROT:
---

8. ANN BURDEN
Z FOR ZACHARIAH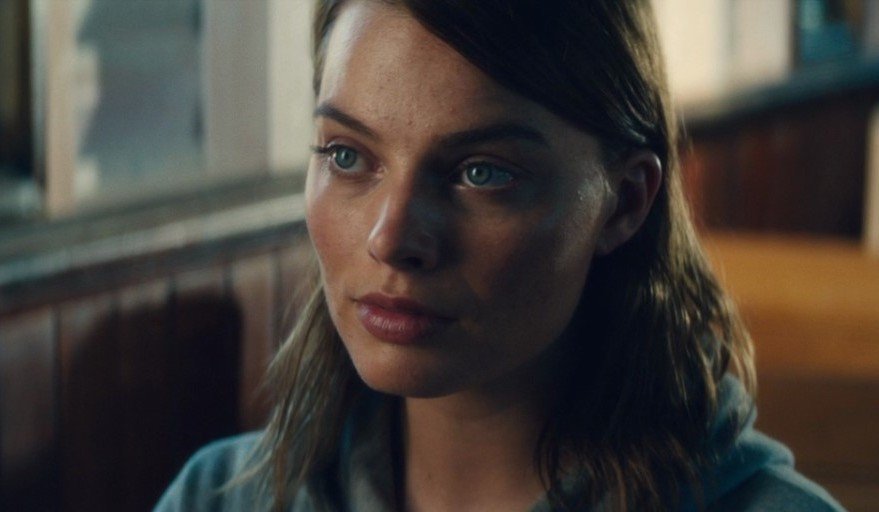 In this 2015 post-apocalyptic picture, adapted from the 1974 novel of the same name, Robbie acts as Ann Burden, an agrarian attempting to survive in her spoiled surroundings after an undisclosed disaster almost entirely exterminated mankind. The steely Southerner has a strong will but a sympathetic soul, and as a result, Ann allows Robbie to ingeniously illustrate more internalized emotions as opposed to her usual outward ostentation. Whether she's fighting for her faith or tangled up in a twisted love triangle with Chiwetel Ejiofor's John and Chris Pine's Caleb, Ann always remains authentic and appealing, and that is directly due to Robbie's credible commitment to clear-cut and wholly calibrated characterization.
---
WATCH Z FOR ZACHARIAH:
---

7. JESS BARRETT
FOCUS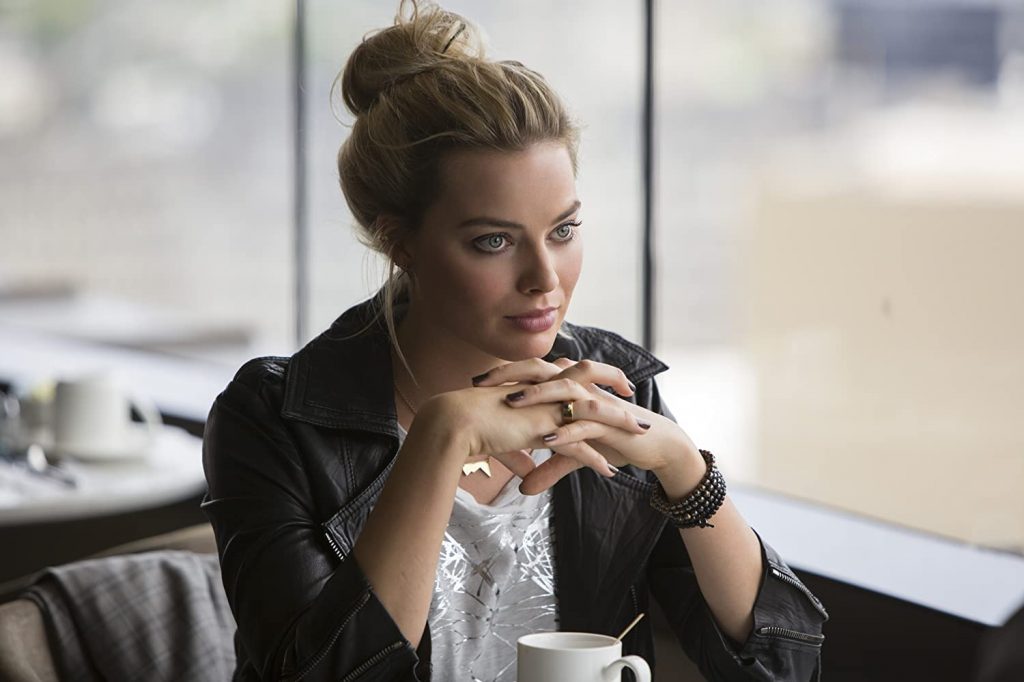 2015's flashy and flirtatious Focus served as Robbie's first on-screen collaboration with the winsome Will Smith, and from their very first scene, their chemistry was completely contagious. As the ambitious, aspiring con woman Jess Barrett, Robbie exudes classic movie star charisma, working as a wide-eyed ingenue who Smith's scheming Nicky Spurgeon takes under his wing and eventually falls for. However, when this rollicking relationship reaches ruination, Robbie comes to channel the form of a "femme fatale," and she does so spectacularly, keeping the audience on their toes and constantly doubting their trust in her character. It's a tricky tightrope act to walk – being enigmatic but not exasperating – and yet Robbie runs the show without a sweat, asserting herself as a powerful cinematic presence for the ages.
---
WATCH FOCUS:
---

6. QUEEN ELIZABETH I
MARY QUEEN OF SCOTS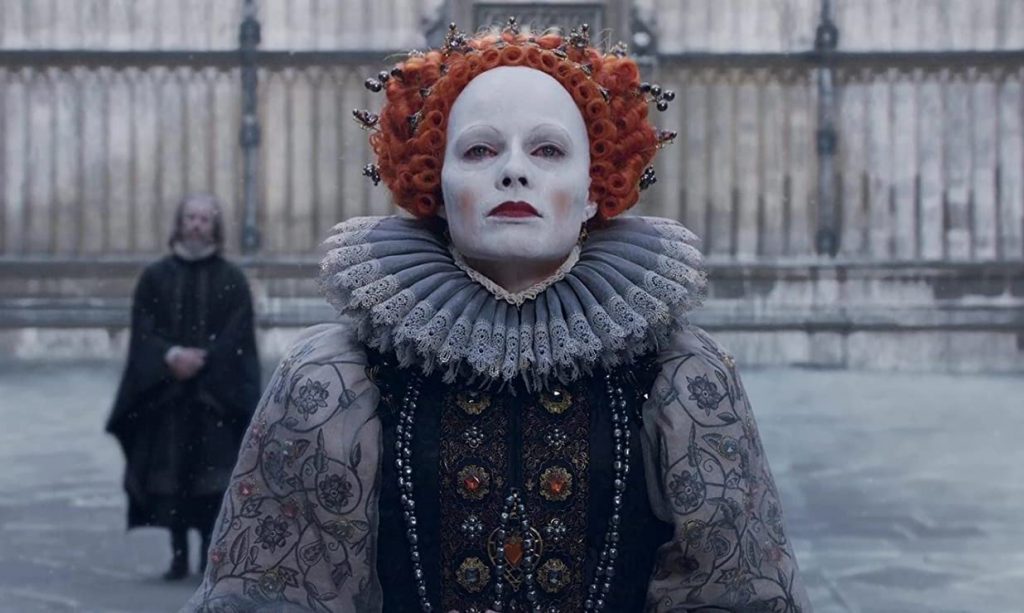 Abandoning her natural beauty to play the ailing and afflicted Queen Elizabeth I in 2018's Mary Queen of Scots proved to be a cunning choice for Robbie at this point in her career, as the actress let loose and dug into the tragedy of this tale with reckless abandon, acquiring nominations for a SAG award and a BAFTA award for Best Supporting Actress in return.
Though Robbie received assists from her magnificent makeup and hairstyling crew – who accurately and admirably actualize Elizabeth's corporeal corrosion – she alone brilliantly brings the mournful monarch's mental anguish to life, indulging audiences with an incredible insight into both Queen Elizabeth I's mind and her misery. Period pieces are a dime a dozen nowadays, but Robbie's resolution in this supporting role makes Mary Queen of Scots stand above similar stories, suffusing it with a stirring sincerity.
---
WATCH MARY QUEEN OF SCOTS:
---

5. SHARON TATE
ONCE UPON A TIME… IN HOLLYWOOD
Some decried Robbie's lack of dialogue as Sharon Tate in Quentin Tarantino's Once Upon a Time in Hollywood, but in actuality, it's even more impressive that she leaves such an indelible impact in this role without countless conventional conversations to convey her character. Rather than transforming Tate into a typical Tarantino "troublemaker" and making her mouth off quick-witted quips, the writer-director luckily leaves her alone and affords Robbie the space to simply inhabit this icon – and the film is all the better for it. As we witness what may very well be some of the last days of Tate's life, Robbie ravishingly revels in Tate's wistful and whimsical wonder, allowing her to exist oblivious to the enmity that awaits and exclusively enjoy her everyday exploits. The scene in which she's sat in a movie theater, adorably in awe of the audience's amusement at her acting, is seemingly so straightforward on the surface but enlightening in execution, displaying Robbie's dedicated devotion to embodying every inch of Tate's identity.
Click here to read the full review of the film.
---
WATCH ONCE UPON A TIME… IN HOLLYWOOD:
---

4. NAOMI LAPAGLIA
THE WOLF OF WALL STREET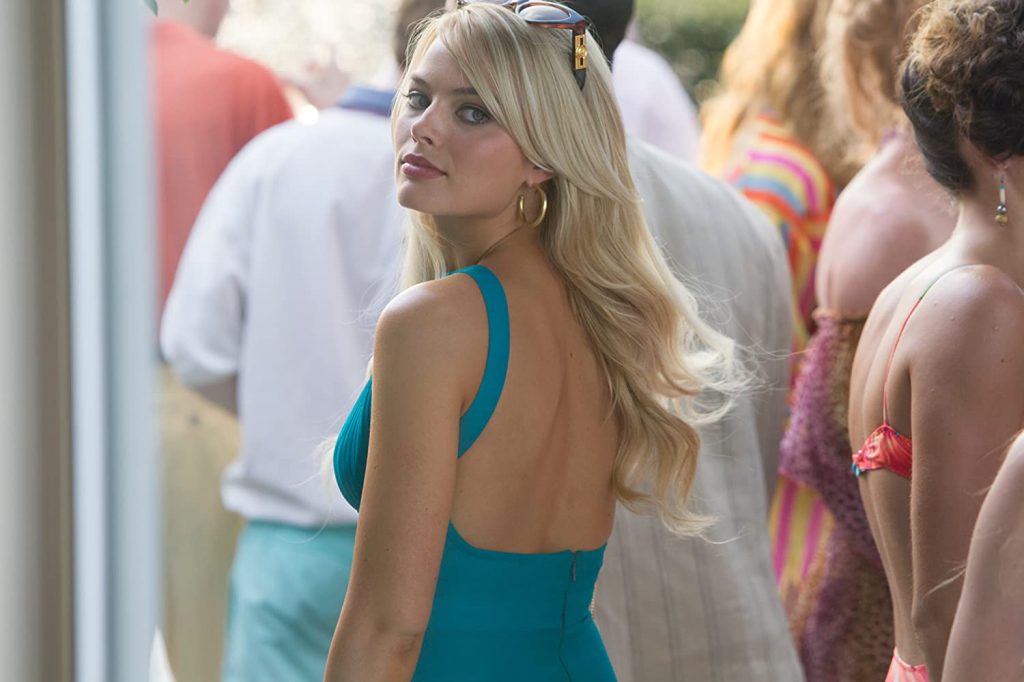 This is it. This is the one. This is the role that rocketed Robbie from an Australian soap opera to the heart of Hollywood almost overnight. Although Leonardo DiCaprio's powerhouse performance as Jordan Belfort had quite a command over this chaotic chronicle, Robbie managed to make a marvelous impression in spite of his anarchic antics, starring as Belfort's self-assertive second wife, Naomi Lapaglia. As Lapaglia, Robbie is sexy, sharp, and sassy, mystifying the film's male lead and always holding him accountable for his barbaric behavior. There aren't many who can stand up to Belfort's bombast, and yet, Robbie's Lapaglia takes the task in stride, perfectly putting him in his place without ever seeming like a "shrill" spouse. Robbie's bold and brassy brilliance signaled a star that would invigorate the industry, and in the years since, she's progressed from that initial promise.
---
WATCH THE WOLF OF WALL STREET:
---

3. KAYLA POSPISIL
BOMBSHELL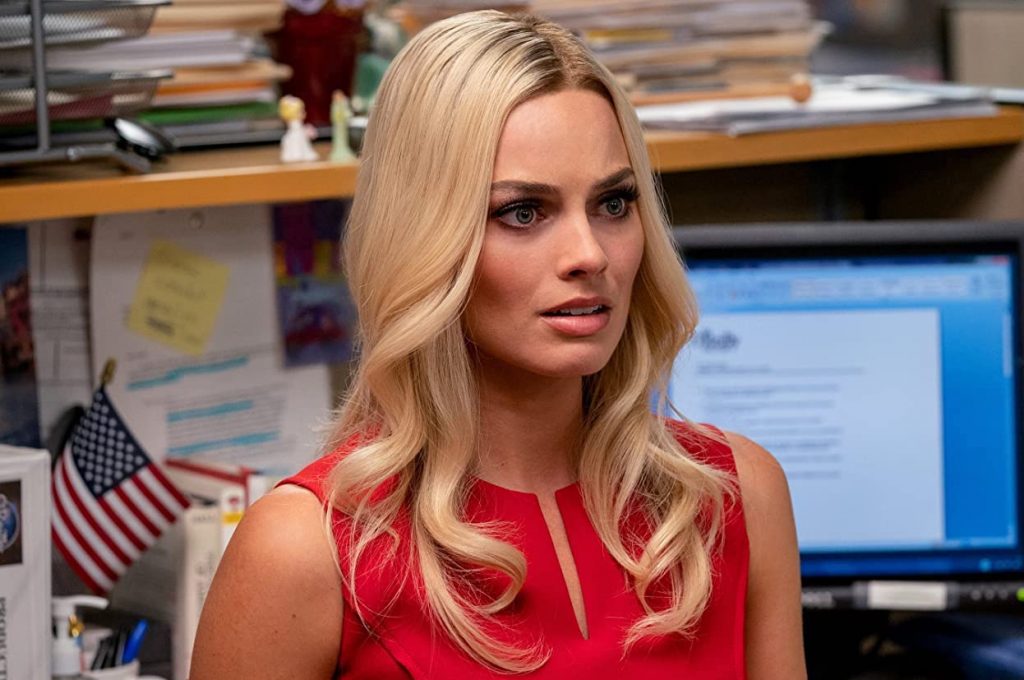 In the role of Kayla Pospisil, a composite character based on the startling stories of multiple women who were sexually harassed and/or assaulted by Roger Ailes during their time at Fox News, Robbie passionately portrays the pain of working women around the world who have been exposed to these evils. By excitedly emphasizing Kayla's original optimism at the opportunities of Fox News and cruelly contrasting that cheerfulness with her subsequent sorrow after being abused by the atrocious Ailes, Robbie uses this role to represent a recognizable and repulsive story about our society and convey the concrete cost of this callous conduct. Robbie is downright destructive in her initial "incident" with Roger, but she's truly soul-crushing in a pulverizing phone call near the end of the film, where she devastatingly divulges what transpired in her time with Ailes to a friend and tries to hopelessly make sense of such suffering – and sadly, we're just as stumped.
Click here to read the full review of the film.
---
WATCH BOMBSHELL:
---

2. HARLEY QUINN
SUICIDE SQUAD/BIRDS OF PREY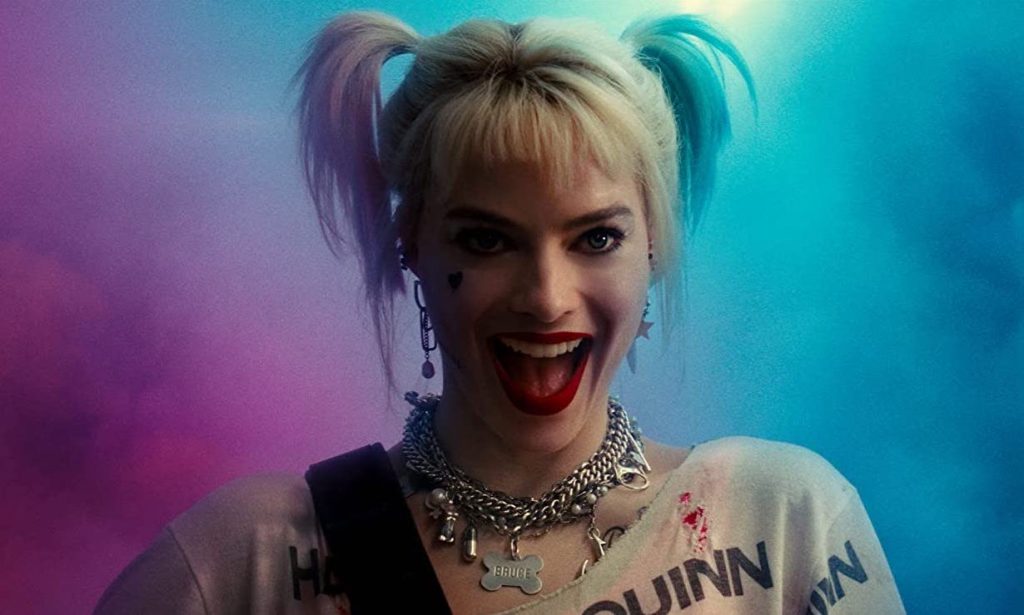 Like Robert Downey Jr. as Iron Man, Hugh Jackman as Wolverine, Ryan Reynolds as Deadpool, and Gal Gadot as Wonder Woman, Margot Robbie just is Harley Quinn – no ifs ands or buts about it. In both Suicide Squad and Birds of Prey, Robbie is simply so in tune with the antiheroine's absurdity throughout every single scene that it becomes almost impossible to separate the two. However, though Robbie didn't deviate much from the comic book characterization of Quinn in 2016's Suicide Squad – where she began balancing Quinn's mania and magnetism masterfully – she established an exciting evolution for the crazed criminal in 2020's Birds of Prey, earning an array of new admirers. By empathetically empowering all women making their way in the world and asserting Harley's existence as separate from subordination to any man (including her once beloved beau, The Joker) without losing sight of the scoundrel's sensibilities, Robbie confirmed her convincing comprehension of the character and foreshadowed a bright future for this trickster.
---
WATCH BIRDS OF PREY:
---

1. TONYA HARDING
I, TONYA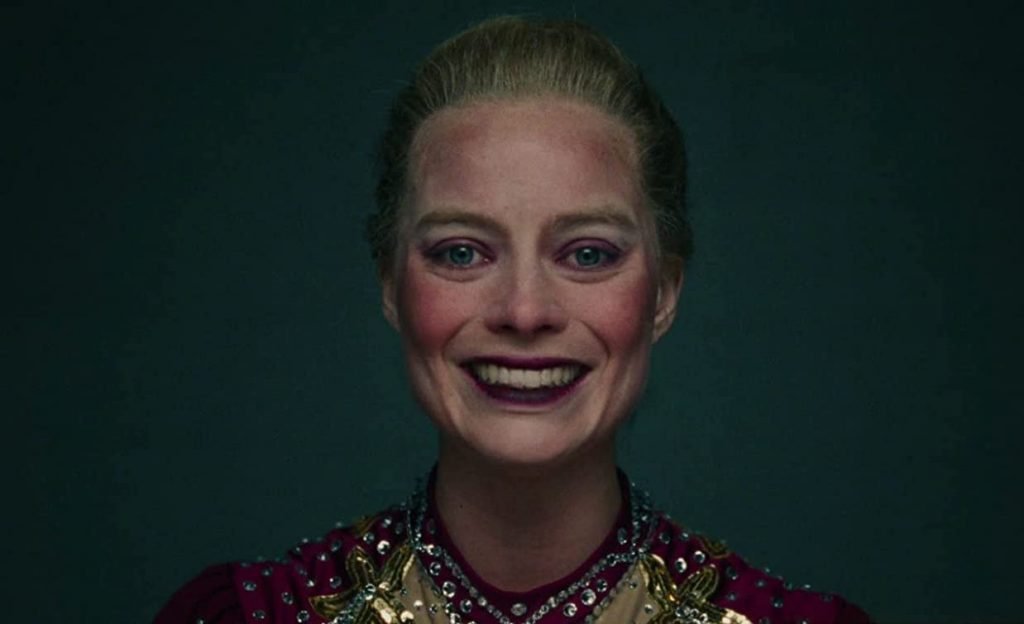 Tackling a role like Tonya Harding is terrifying. Even before Robbie fully signed on to the film I, Tonya, almost every individual in the world had already made up their mind about Harding and her scandalous "scuffle" with figure skating rival Nancy Kerrigan, and there was no way they wouldn't watch the movie from their own previously established perspective. Luckily, director Craig Gillespie and writer Steven Rogers planned around any potential pitfalls in the project by contextualizing her character against the chaos of her childhood and laying out her life in its entirety (outside of that one "incident"), but this strategy would only succeed if they had a star that audiences would accept who could also control both Tonya's stubbornness and her sadness.
And that's when Margot began to work her magic.
Robbie was asked to act as Tonya as a timid teenager, a ferocious figure skater, and a world-weary woman who had her whole spirit stolen from her, and she effortlessly embodied this infamous icon at all ages without ever wavering. It's honestly as if Robbie experienced all of these events herself, as her perceptions are never less than positively plausible and persuasive. Tonya is for sure a flawed individual – and Robbie never shies away from her shortcomings by any means – but after thoroughly texturing her tale with the mortifying minutia that the media never told you, Robbie ruthlessly reveals Harding to be no more than a hurt human being trying to do her best – and that's one of the most audacious acting achievements of all-time.
---
WATCH I, TONYA: