Amanda Film Review: Complete Comfort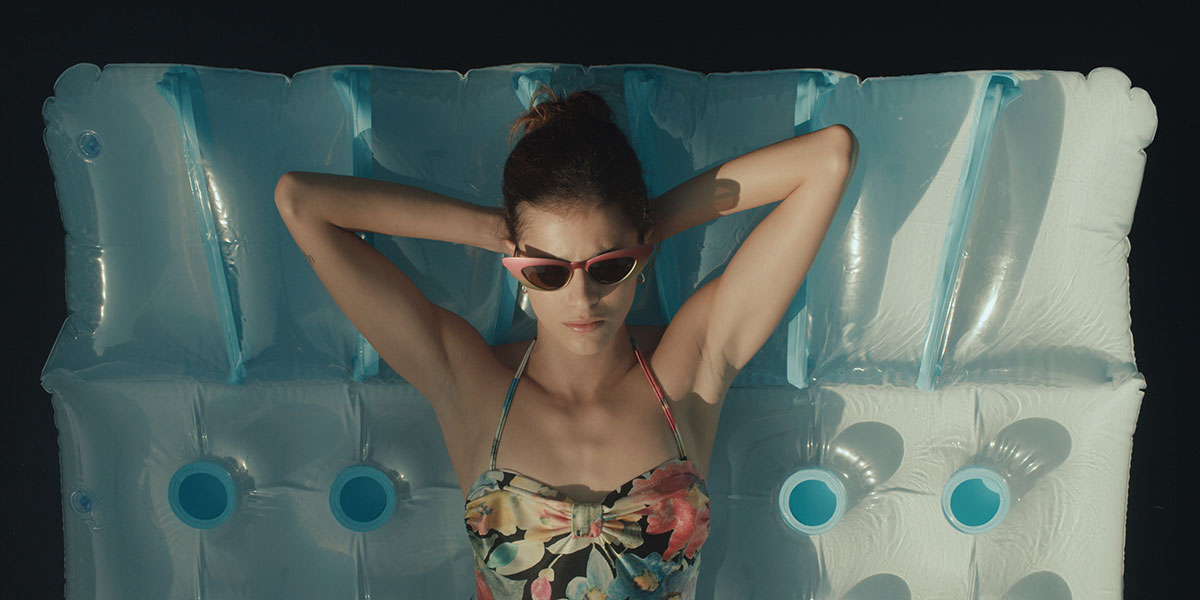 Amanda (Curzon)
Amanda showcases what it's truly like to be a mid-twenties woman in a life that's often isolating, as our protagonist navigates her days in Italy.
---

Carolina Cavalli has managed to capture the middle twenties exactly how they are: isolating. Even with friends around, you can still feel lonely. Amanda (Benedetta Porcaroli), however, has no one. As a woman in my early twenties, nearing the age of our twenty-four year old protagonist, Amanda is somewhat comforting. Whilst I can't resonate with every attribute that Amanda possesses, it's always nice to see a character on screen who's "normal" and just wants to be loved. Amanda wants a boyfriend, or even just a friend who she can sit with all day and talk to. Amanda's family are discourteous and rude, not caring for her feelings whatsoever. She has a puckish kind of attitude towards her family and isn't afraid to speak her true feelings whilst at the dinner table. It seems as if her mother (Monica Nappo) has had enough of Amanda being around already, even though she's only just returned from studying in Paris.
Amanda is practically forced into befriending an old childhood friend that she hasn't seen in years – Rebecca (Galatéa Belluggi). Rebecca doesn't warm to Amanda at first due to her own issues going on in her life. But after some perseverance from Amanda (where she quite literally sits outside Rebecca's door everyday until she has to come out), the two begin a fleeting friendship before it all starts to crumble. As Amanda has no friends, she is so fixed on befriending Rebecca. She would do anything in her power to be able to live like a teenager again, having countless sleepovers on Rebecca's floor, chatting the night away about boys they liked and all the fun things they wanted to do in the future.
It seems nothing goes right for Amanda even when it appears to be heading in a positive direction. She is a little wilful and stubborn, but you can see she's trying. In a Q&A after a screening of Amanda back in February, Cavalli suggested that Amanda isn't based on anyone in particular, but fragments of people she's met in her life. You can't picture anyone having all of Amanda's qualities and personality traits, there's just little bits of different people you know, glued together into one big psyche. Amanda, for me anyway, is someone I'd love to be friends with. It's so comforting watching her life, in the short time we're with her, blossom into a woman. In most coming of age films, there is a point where you start to see the main character(s) become their true self, and even if you can't relate to the character(s) as such, it feels like a full circle moment to see them kiss the boy they've always loved or in Amanda's case, find the friendship she's been longing for.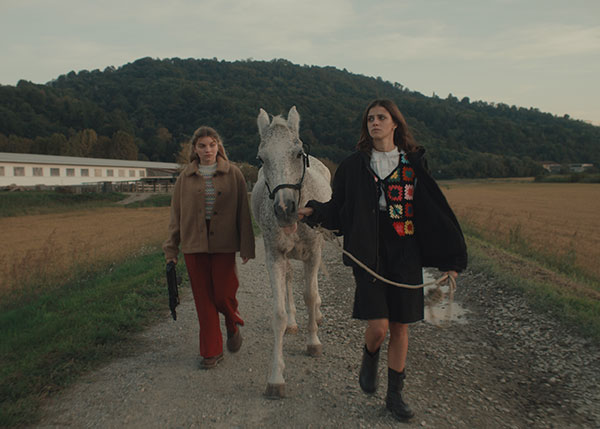 What makes Amanda stand out for me is how perfect Porcaroli is. Porcaroli is born to be a star. Why hasn't she been the leading lady in more films? She also blends in like a painting with the Italian fields and houses you'd only see on the front page of Architectural Digest. They're the kind of houses you see and wonder "who lives there!". It's an unbelievably summer-y film that you'd put on in the evenings after a day of drinking wine and listening to the most summer coded album you could think of (for me, this year I will definitely be blasting Taylor Swift's "Lover"). If anything, Amanda makes me want to take a trip to Italy and swim in as many pools as possible, just like Burt Lancaster in The Swimmer.
Cavalli knows this genre extremely well, and knowing this is her first ever feature length, I really can't wait for what comes next. I want more of Amanda, but I would adore seeing how she'd portray an early 20s woman or teenager too. There's clear influence from other similar films that focus on a female lead. It fits perfectly in the sub-genre of coming of age films, alongside the likes of Girlhood, Welcome to the Dollhouse, and Love According to Dalva. Womanhood should be empowering and full of adventures, but it's perfectly okay to feel lonely and isolated. It's normal. Give us more features that are about introverted women who just want to be loved!
---
Amanda will be released in cinemas and on Curzon Home Cinema in the UK on 2 June, 2023, and in US theaters on July 7.