Halloween 2022: 15 Movies to Watch This Year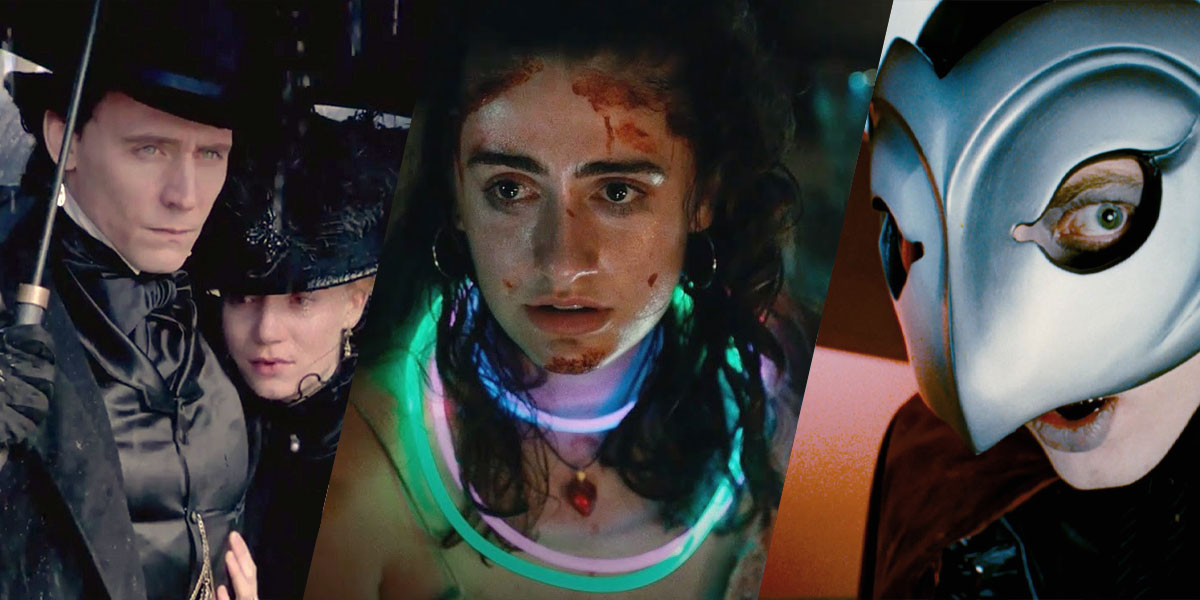 Crimson Peak, Bodies Bodies Bodies, Phantom of the Paradise (Universal, A24, 20th Century Fox)
Halloween 2022 is here! If you're looking for great movies to watch this year, here are 15 films recommended by our staff writers!

Halloween 2022 is approaching, and we're here to help you pick a great scary film to keep you company on the spookiest night of the year! Whether you're looking for a new release or for a timeless classic, here are 15 movies to watch on Halloween, chosen by our staff writers. And, if you need more recommendations:
---
BODIES BODIES BODIES
Director: Halina Reijn
Year: 2022
Cast: Amandla Stenberg, Maria Bakalova, Rachel Sennott, Pete Davidson
Full Review: Bodies Bodies Bodies (SXSW Review): A Madhouse of Fun
Heading into 2022, I fully expected Scream (2022) to be my favorite slasher of the year. After all, the Scream franchise is my favorite horror franchise of all time. To my surprise, in what has been a wonderful year for the horror genre thus far, one film stands above the rest and has taken a place in my heart alongside Scream (1996), and it was not a film directed by Jordan Peele or even the latest Scream film. A24's Bodies Bodies Bodies surpassed my lofty expectations and is destined to become a landmark of the slasher genre in the decades to come.
Directed by Halina Reijn, Bodies Bodies Bodies is an exquisite combination of Clue (1985) and Mean Girls (2004). When a group of rich 20-somethings throw a party at a lavish mansion during a hurricane, a party game gone wrong leads to a death and a quest to find the killer among them before it is too late. Even though each of our main characters are unlikable, every actor brings their A game to make them solid. Rachel Sennott (Shiva Baby) is the highlight of the film as Alice, who is hilarious and has plenty of iconic lines. The mystery, combined with the electronic score by Disasterpeace will keep you on your toes, and I promise you will not see where the film is going. Throw in some interesting kills, and comedy that skewers and paints a perfect picture of the age that we are living in, and Bodies Bodies Bodies becomes a fascinating Halloween watch.
---
CRIMES OF THE FUTURE
Director: David Cronenberg
Year: 2022
Cast: Léa Seydoux, Viggo Mortensen, Kristen Stewart
Full Review: Crimes of the Future (Review): Cronenberg's Cinematic Comeback Divides
Can the same movie provoke not only many walkouts, but also a long standing ovation upon its Cannes Film Festival premiere? Of course it can, if it's David Cronenberg we're talking about. Taking place in a world where humans have adapted to a synthetic environment and are constantly developing new mutations, Crimes of the Future was one of the most divisive films of the year. It mainly revolves around two performance artists: Saul (Viggo Mortensen), who has a condition that makes his body constantly develop new organs, and Caprice (Léa Seydoux), who surgically removes those organs before a live audience, making a show out of it by tattoing the organs before the removal. The National Organ Registry is in charge of cataloguing new organs and making sure evolution doesn't happen too quickly, and one day a NOR officer named Timlin (Kristen Stewart) stumbles upon one of their shows and becomes obsessed with Saul. "Surgery is the new sex", she tells him, and she isn't wrong.
Crimes of the Future is not for everyone. I knew what I was getting into and I still can't erase the sight of Saul/Viggo Mortensen's internal organs from my brain. And yet, it's also an incredibly thought-provoking, stunning film that finds an original way to say something meaningful about human evolution and the meaning of life. Cronenberg's characters may have lost the ability to feel pain, and therefore gained the skills to perform surgery on themselves, but they are still unhappy, masochistic individuals who are desperately searching for something that will make them feel something, to such extent that they can only find pleasure in masochistic ways, by removing parts of themselves. Touching upon anything from the nature of art and the future of evolution to politics, societal restraints, and the meaning of life, the film presents us with a bleak picture of a dehumanised humanity we're slowly turning into: Cronenberg's depiction is exaggerated but there's truth behind his vision, and that's the real horror of it all.
---
CRIMSON PEAK
Director: Guillermo del Toro
Year: 2015
Cast: Mia Wasikowska, Jessica Chastain, Tom Hiddleston
Guillermo del Toro's Crimson Peak (2015) may not be the director's best film, but it is one of his most underappreciated, and could prove to be a perfect viewing this Halloween season. Boasting recognizable stars (including a delightfully unhinged Jessica Chastain), Crimson Peak showcases del Toro's ability to put an interesting twist on established genre tropes. Here, he takes the subject of the haunted house and adds his personal touch, including his signature creature constructions, production design, lighting, and an overall sense of simultaneous darkness and magic. Wasikowska's Edith shines as a beacon of light on this dark tale, with del Toro using her character as a vessel for important societal messaging. Not only does the film touch on feminist ideas, but del Toro also includes an overarching theme about the need for creativity in a sometimes dull and depressing world. Crimson Peak also adds to the director's pantheon of films that touch on the idea of humanity being the real monster, despite the ghosts and ghouls that appear in so many of his efforts.
Overall, Crimson Peak contains shockingly beautiful imagery, a stacked cast, and deep themes. These themes – the importance of art, the inhumanity of humanity, etc. – are themes that some more modern horror films are too scared to explore.
---
EYES WITHOUT A FACE
Director: Georges Franju
Year: 1960
Cast: Pierre Brasseur, Alida Valli, Juliette Mayniel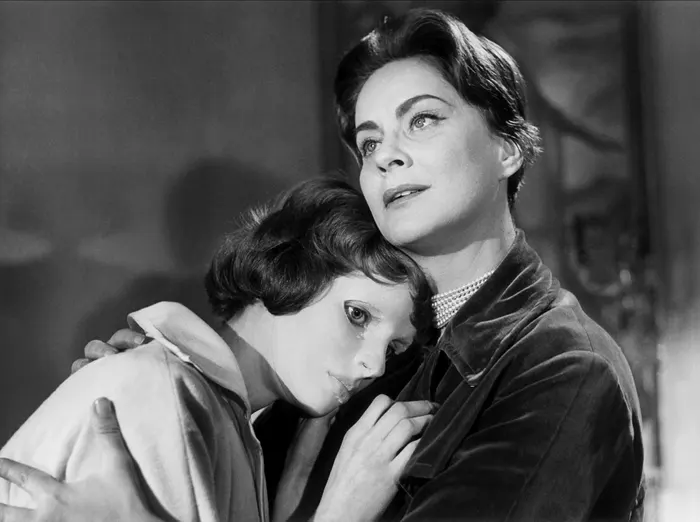 In 1960, a couple of classic horror pictures were released, like Peeping Tom, Psycho, and Black Sunday. For me, the most frightening and disturbing feature of that year is Georges Franju's adaptation of Jean Redon's novel of the same name, Eyes Without a Face (Les Yeux Sans Visage). Through nightmarish and fairytale-like sequences that showcase the dread-inducing horrors and beauty of its narrative, the film revolves around a deranged doctor who's attempting to replace his daughter's disfigured visage with surgically stolen faces. Eyes Without a Face's story both frightens your soul and touches the heart because, underneath its sense of shock through the surgery sequences, which are directed with restraint and rely on suggestion and atmosphere rather than presenting the actions, there's a deep sense of longing and sadness. A woman is trapped, sheltered in her home and separated from the world because she doesn't fit into the idea of "beauty", only seen as a monster in her parent's eyes. There's love between the doctor and his daughter, but it is primarily one-sided.
This is the tragedy amidst the horror-set trappings of its narrative, which swindles one's emotions from fright to endearment in a constant back-and-forth covered in a melancholic hue. Christiane garners a mask that's as classic as the one Michael Myers and Jason Vorhees wear; however, there's a big difference between them. While the Halloween and Friday the 13th's masks are meant to represent fear via an unknown entity, Christiane is a figure of pity, with the horrors lurking in the repentant heart of the frenzied doctor. It is utterly entrancing yet disturbing, a mixture that equates to great memorable experiences. Like many of the best horror pictures from the past, it was marked as an "exploitation" film and divided critics back in the day. Today, it is recognized as a masterpiece. I would personally call this not just one of the best horror movies, but also one of the best films ever made, because of its tender depiction of a tragic story that still shocks the audience.
---
IDLE HANDS
Director: Rodman Flender
Year: 1999
Cast: Devon Sawa, Seth Green, Elden Henson, Jessica Alba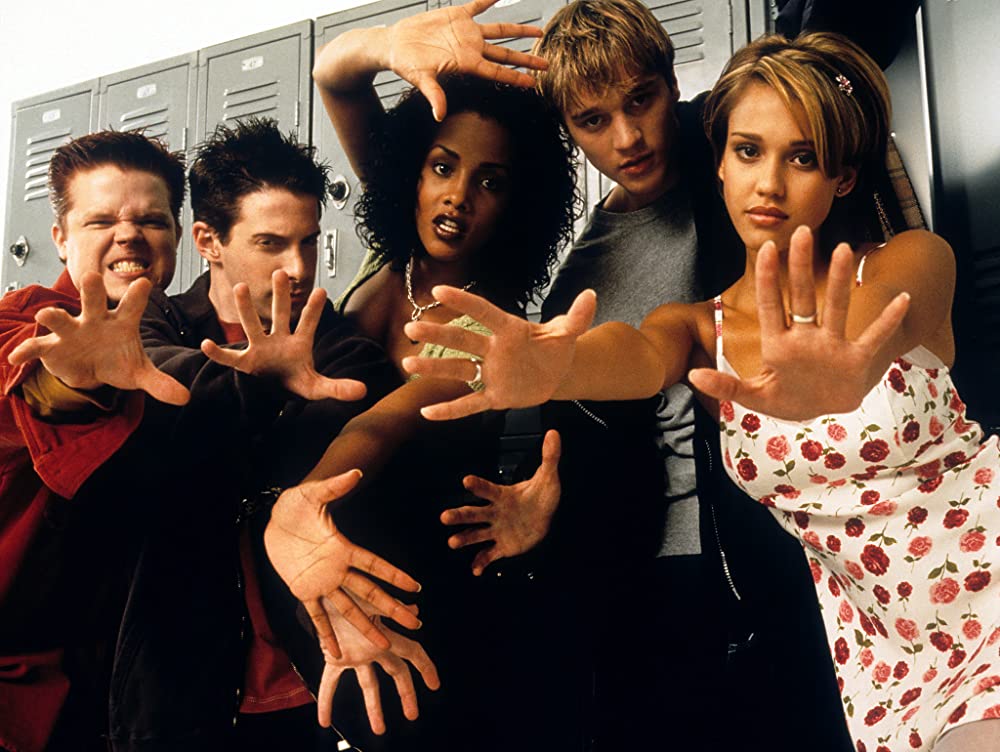 If you want the perfect mix of horror and comedy this Halloween, look no further than Rodman Flender's Idle Hands. Anton (Devon Sawa), Mick (Seth Green) and Pnub (Elden Henson) are neighbours and best friends who sit around all day smoking weed wishing high school didn't exist. Anton is in love with the girl across the street, Molly (Jessica Alba), but has always been too afraid to speak to her despite his friends telling him he should everyday. Whilst Anthon, Mick and Pnub are trying to navigate the life of being lazy stoner teens lounging about watching tv without a care in the world other than girls and drugs, there is an evil presence on the loose, slowly taking the lives of people they know. What Anton is yet to realise is that the killer has been under his nose the whole time, and his friendship group are closer to danger than they first imagined.
If you're a fan of anything from Final Destination (which also stars Sawa in the lead), Scream and Ginger Snaps to SLC Punk, Jawbreaker and Disturbing Behaviour, this one is for you. There are some great one liners from all of the cast, and some unbelievably fun kills that might be my favourite from any horror film. The soundtrack, comprised of Mötley Crüe, The Offspring and Ramones, is also killer. Halloween wouldn't be Halloween without a watch of this perfectly witty yet gory feature.
---
THE INNOCENTS
Director: Jack Clayton
Year: 1961
Cast: Deborah Kerr, Peter Wyngarde, Megs Jenkins
Read also: 10 Horror Films for People Who Are Scared of Horror Films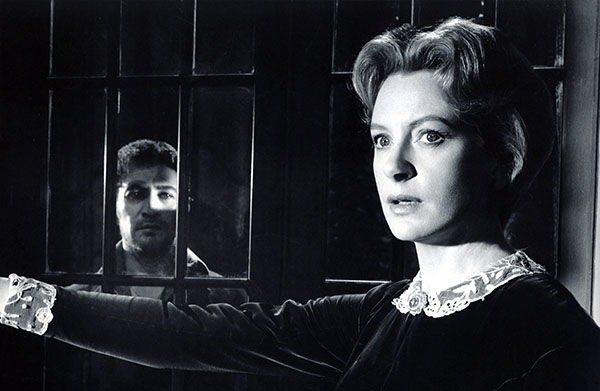 Though Jean-Luc Godard once famously said that all you need for a movie is a gun and a girl, fans of Gothic fiction know that sometimes all it takes is a mansion and a ghost. So is the case with Jack Clayton's 1961 masterpiece The Innocents. The story, based on "The Turn of the Screw" by Henry James and adapted by legendary novelist Truman Capote, follows new governess Miss Giddens (Deborah Kerr, in a career-best performance) as she takes after siblings Miles and Flora in a secluded mansion in the English countryside while contending with the ghosts of the previous servants and the possible possession of her wards.
Noted at the time of its release for its thematic link between supernatural happenings and sexual repression, the film has lent itself to multiple analyses in the years since its release, becoming a staple of film schools everywhere. But even outside of its academic context, the film still manages to earn genuine scares through its prolonged sequences of terror and chilling performances by Martin Stephens and Pamela Franklin as the possibly haunted children. If you're looking for a classic of the genre that will still tempt you to sleep with the lights on, then The Innocents will certainly scratch that cinematic itch.
---
LAKE MUNGO
Writer & director: Joel Anderson
Year: 2008
Cast: Rosie Traynor, David Pledger, Martin Sharpe
So many horror movies like to play with the idea of a character being haunted by a sinister entity or witnessing a ghost, but what if the ghost is someone that you know, or even worse, someone who's still alive? …What if the ghost is you?
Lake Mungo is the perfect movie to watch after midnight on the computer screen. Told in a mockumentary format, the film follows a grieving family trying to cope with the sudden death of their 16-year-old daughter, Alice. When strange events begin to take place in and around the house, they begin to suspect Alice might still be around. Immersive and unsettling, Lake Mungo will catch you off guard. The movie has one single jumpscare and I can't stress enough how effective it is, holding up after several rewatches; I dare to say it might be the most bone-chilling scene of the 2000s. It's a shocking, pivotal moment in the film that ties in all the loose ends of the narrative while also going for a devastating gut punch.
---
LITTLE SHOP OF HORRORS
Director: Frank Oz
Year: 1986
Cast: Rick Moranis, Steve Martin, Ellen Greene, Vincent Gardenia, Bill Murray, Jim Belushi
"Feed me, Seymour! Feed me all night long!" If these lyrics don't ring a bell, it's time to watch Frank Oz's Little Shop of Horrors (1986), an absolute gem of a movie featuring an extraterrestrial singing plant, a sadistic dentist, a masochistic patient, a well-meaning man who makes all the wrong choices, and irresistible musical numbers. The film revolves around a flower shop assistant named Seymour (Rick Moranis) who one day buys a cute little plant from a Chinese man. Since he's madly in love with his co-worker Audrey (Ellen Greene), he names the plant Audrey II in her honour and starts looking after it: in fact, the plant becomes the shop's main attraction, with many customers coming back just to see it grow. But there's something Seymour hasn't told anyone: Audrey II (Levi Stubbs) feeds on human flesh and blood, and it's getting hungrier by the day.
If you think you have an idea of what Little Shop of Horrors is like, think again. This hilarious, clever comedy has aged incredibly well, especially considering that no green-screens or CGI were used in the film, and that Audrey II's movements were achieved by shooting the film in slow-motion and then speeding it up, which meant that both the puppeteers holding the plant and the actors had to slow down their movements and then lip sync their own scenes. The film is certainly a technical achievement but it's also a highly entertaining comedy, with great improv from Steve Martin and Bill Murray and immensely catchy tunes. Not only that, but Little Shop of Horrors has two endings, since the original one was poorly received when the film was released, and so a second, less bleak conclusion was conceived. Personally, I'm all for plant domination.
---
NOPE
Director: Jordan Peele
Year: 2022
Cast: Daniel Kaluuya, Keke Palmer
Full Review: Nope (Review): Peele's Direction Gets Far too Alien
The story of two siblings who make a strange supernatural discovery in the middle of their horse ranch in California, Nope is Jordan Peele's masterpiece that shows a director whose love/hate relationship with cinematic spectacle causes him to take big thematic swings and ask complicated questions. Part of the charm that has come from watching Peele grow as a director stems from him becoming increasingly more ambitious and complex in his filmmaking while still being able to sell a simple crowd-pleasing story. Suppose Nope doesn't bring the viewer into its more heady ideas. In that case, it most definitely will entice them with thoughtfully crafted characters and a remarkable third act that sells not just a terrifying horror film but also one of the best summer blockbusters in recent memory. Living in a time where films like these can be made and find a sizable audience is an absolute blessing.
---
NOVEMBER (REHEPAAP)
Director: Rainer Sarnet
Year: 2017
Cast: Rea Lest, Jörgen Liik, Arvo Kukumägi
Full Review: November (2017 Film) Review: The Price of Love, the Price of a Soul
Set in the wintry forests of nineteenth century rural Estonia, November (Rehepaap) takes us into a macabre and fantastical world populated by thieving peasants, witches, werewolves, ghosts, the devil, and kratts, magical creatures made of farm tools come to life. This spellbinding film tells the tale of Liina (Rea Lest-Liik) and Hans (Jörgen Liik), two lovesick peasants who turn to supernatural means in the hopes of winning the hearts of their unrequited loves. Among their ill-fated attempts at manifesting these desires, they and the rest of the peasants struggle to survive the harsh winter, plagues, and supernatural dangers lurking in the forests. The gothic and grimy beauty of this dark, unforgiving world onscreen is brought to life by bewitchingly stark black and white cinematography, while its bleak sense of doom is cleverly balanced with a surprisingly earthy and irreverent sense of humor. Best watched with worldly logic left behind and in total surrender to this mischievous folkloric cinematic vision, November is the perfect film for a dark and chilly fall night.

---
PHANTOM OF THE PARADISE
Writer & director: Brian De Palma
Year: 1974
Cast: Paul Williams, William Finley, Jessica Harper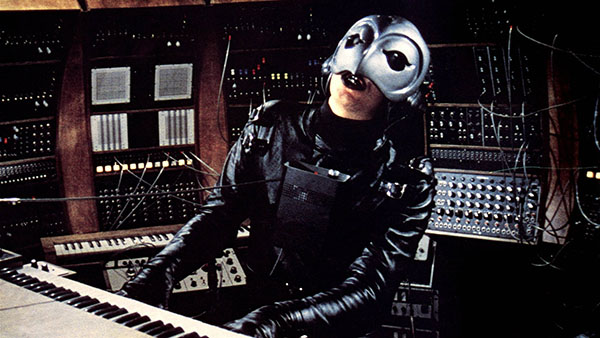 Brian De Palma is a far more intelligent and versatile filmmaker than he is usually given credit for, and he has always had a playful penchant for satire (Hi, Mom) and kitsch (Carrie). Phantom of the Paradise is a prime example of the kaleidoscopic nightmares that De Palma creates, and perhaps his most overtly flamboyant film. Borrowing from the Phantom of the Opera, Faust and Psycho, his brilliant musical tells the story of a songwriter whose life goes awry when his life's work is maliciously miscredited by his label's boss. With songs penned by Paul Williams (whose whimsical and catchy songs also form the heart of Bugsy Malone and Ishtar) and a revelatory breakout performance by Jessica Harper (Suspiria), it's made scary by its constant straddling of the thin line between comedy and horror. Paradise is a much more satisfying film than The Rocky Horror Picture Show (which works much better on stage), thanks to a compelling story and multifaceted social commentary on the music industry, the American dream and gender politics.
---
SCREAM (2022)
Directors: Matt Bettinelli-Olpin & Tyler Gillett
Year: 2022
Cast: Neve Campbell, Courteney Cox, David Arquette, Jenna Ortega
Full Review: Scream (2022) Review: The Sharpest Sequel in the Slasher Series Yet
Read also: All Scream Films Ranked (From Worst to Best)
When people look back on the movies that contributed most strongly to 2022's undeniable success with the horror genre, the latest instalment in the popular Scream franchise will undoubtedly be one of the biggest names in the conversation. Legacy sequels and remakes are often looked down upon within horror, but Scream takes that in its stride and proves that even the most long-running franchises can be given a breath of fresh air with the right script and story. Where the last few Scream movies have admittedly lacked purpose and focus, the newest entry in the saga offers a thrilling and exciting horror flick that also boasts some genuinely thought-provoking and relevant commentary about today's cinematic climate. Beyond that, Scream also sees several fan-favourite characters return to their original roles – which not only serves as an entertaining gift to the long-time fans, but also gives the film an opportunity to display its hilarious self-awareness through a narrative whose sole purpose is to poke fun at legacy sequels like itself.
Much like the original instalment, 2022's Scream is the perfect movie to bring friends together for an exciting couple hours on Halloween night. It's scary and funny in equal measures, capitalising on its intelligent script and always breaking up the film's frights and thrills with well-plotted jokes and self-awareness. The surprising directorial talent of Matt Bettinelli-Olpin and Tyler Gillet ensures that every single scene is filled with tension and fear when necessary, constantly keeping the audience on the edge of their seat with dynamic camera movements and intentional framing. If Scream is one of the many horror releases that flew under your radar in 2022, there's no time like Halloween to discover this modern horror classic.
---
TRICK OR TREAT
Director: Jack Hannah
Year: 1952
Cast: June Foray, Clarence Nash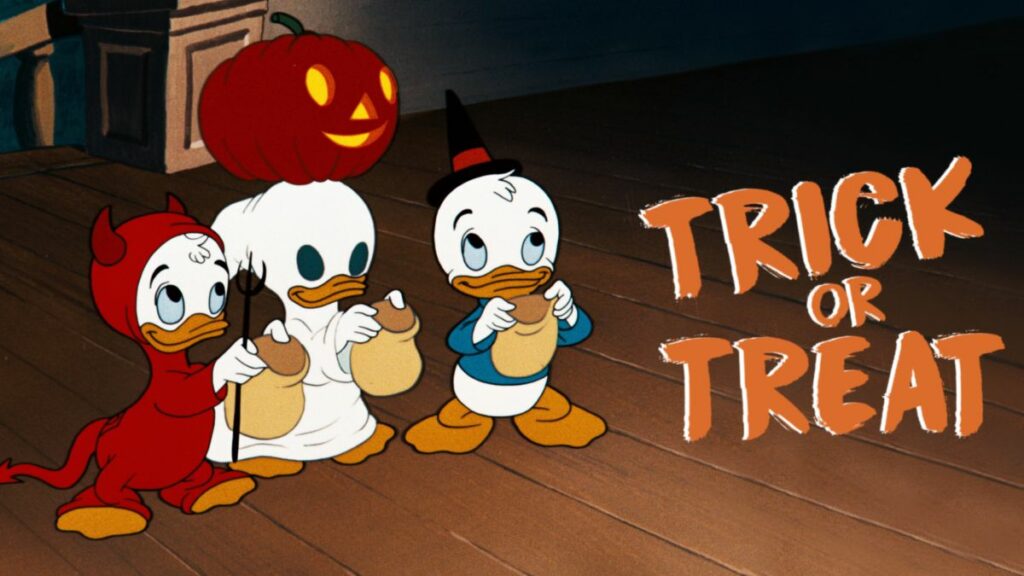 It's time for a little trivia: a devil, a wizard, and a ghost… What does it make you think of? You still haven't guessed? Well, in that case I'll give you a very important clue… it is a Halloween animated short film produced by Walt Disney and released by RKO Radio Pictures in 1952. Well done, you guessed it! I am obviously referring to Trick or Treat, starring Donald Duck. The short movie is inspired by a traditional Halloween ritual British popular folklore, "Trick-or-treating".
One Halloween night the witch Hazel (June Foray) arrives in Duckburg, riding a broomstick named Beelzebub. After scaring a black cat and sending bats flying out of the bell tower, the mischievous witch sees a floating Jack-o'-lantern. Hiding behind a tree, Hazel sees Donald Duck's nephews: Huey, Dewey and Louie, the latter in his ghost costume and with a jack-o'-lantern on the top of his head and the first two dressed up like a devil with a pitchfork and a wizard with the classic sorcerer's hat. The trio is going trick-or-treating at their uncle's house. When they arrive and ring the doorbell, Donald Duck sees them through the window and decides to pull them a prank, picking on his nephews by putting live firecrackers in their trick-or-treat bags and dumping water on their heads. Hazel, who is watching the drama, decides to help the trio to get revenge and their treats. In a scene that pays homage to William Shakespeare's MacBeth, Hazel and the nephews concoct a magic potion, adding somewhat more whimsical ingredients than the Three Witches in Macbeth ("Eye of needle, tongue of shoe, hand of clock that points at two!", etc). With a bit of magic and a few tricks, will the trio and the naughty witch be able to get their revenge?
Trick or Treat is a timeless short film (it's 70 years old!). All the characters are funny and characterized to perfection, and the movie is brilliant from all points of view, from the music to the wonderful animation. This is one of those films that should be a required viewing every Halloween season! To make the movie even more spooky, a popular quartet of singers known as The Mellomen have performed the Halloween-themed song "Trick or Treat for Halloween", sung by ghosts and a floating pumpkin in the delightful short film. Trick or Treat also contains a moral: don't be stingy, and, if you are going to fool someone, be prepared to be fooled in turn! "Better not be stingy or your nightmares will come true, BOO!"
If Trick or Treat is not enough for you, here is a list of other animated short Disney movies to catch up on Halloween night: Lonesome Ghosts (1937); The Haunted House (1929); The Skeleton Dance (1929); Silly Symphony Hell's Bells (1929).
---
TRICK 'R TREAT
Director: Michael Dougherty
Year: 2007
Cast: Anna Paquin, Brian Cox, Dylan Baker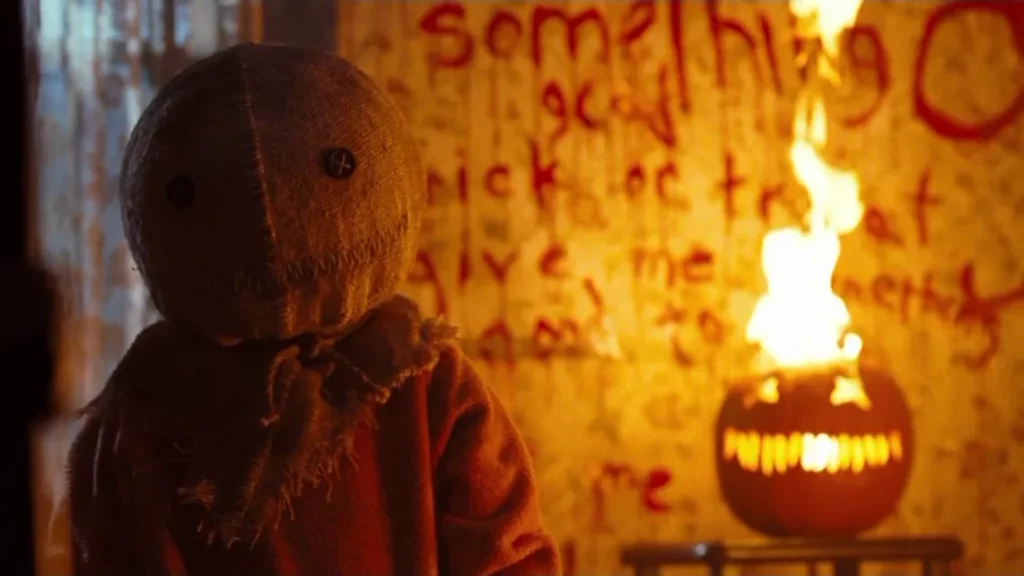 From the monstrous mind of Michael Dougherty comes Trick 'r Treat. The anthology film follows five individual stories that take place on Halloween night: a woman who hates the spooky festivities, a demented father who is secretly a serial killer, a college girl who might lose her "virginity" to her mysterious stalker, a group of kids who pull mean spirited pranks on each other, and a grumpy old man who's forced to fight against a supernatural trick-or-treater.
Christmas season has Santa Clause, Easter the Easter Bunny, Valentine's Day has Cupid, and St. Patrick's Day the Leprechaun. One holiday that doesn't seem to have a specific mascot, though, is Halloween. Yes, we can argue for Michael Myers to be associated with the annual celebration, or carved pumpkins being a staple of the season, but there is no definitive answer. With this in mind, Trick 'r Treat is kind of a response to the issue and presents its center figure Sam (Quinn Lord, Firefly Lane) — named after Samhain, said to be the origins of Halloween — as a potential contender for the Halloween throne.
What makes Trick 'r Treat so special is its genuine adoration for this time of year. You can tell Michael Dougherty poured his heart into the movie's script because there isn't a single dull moment where it feels like the filmmakers are being forced to play with the clichés of the genre, but rather turn them on their head. In a sense, Trick 'r Treat is a love letter to old school stories we used to tell around the fireplace to scare our friends. From the damsel in distress tale turned werewolf story to the plot of children being murdered by a bus driver under the orders of their parents, the film takes these deranged narratives and manages to find the joy in them. They might sound off-putting at first, but that is what Halloween is all about: getting scared, laughing afterwards, and maybe eating some candy in between. So, if you're searching for the perfect Halloween movie that will treat you to these elements wrapped into one, then Sam and his love for the spooky is waiting for you in Trick 'r Treat.
---
X
Director: Ti West
Year: 2022
Cast: Mia Goth,
Full Review: X (Review): Ti West's A24 Slasher is a Terrifying and Thrilling Treat
Read Also: Pearl (TIFF Review): Mia Goth Shines in a Fitting Prequel
When I think of Halloween, I don't necessarily think of some of the classics, like most people do. Of course, there are the big serial killers that everyone knows, such as Michael Myers and Freddy Kruger, but the real fun is in the smaller spooky movies. The perfect Halloween movie to me is something original enough to be a classic but hasn't yet reached the iconic status that it deserves. X is the perfect Halloween movie due to its bold and unique subject matter that is sure to capture more and more audiences as time goes on.
Set around a group of young filmmakers in the late 70s, we follow this group as they attempt to make an independent adult film in a rural farmhouse. As time goes on, the elderly owners of the farmhouse figure out what exactly is going on and all hell breaks loose. What is so special about X is the perfect blend of the fun slasher energy with extraordinary make up and a genuinely haunting message. So many people come for the fun that the trailer promised but leave with an interesting discussion of how aging affects people.
Featuring fantastic performances from the whole cast, but especially Mia Goth, who plays both Maxine and Pearl, the main protagonist and villain of the film. Goth gives an all timer performance that will have her join the ranks of the top final girls. I could talk endlessly about the brilliance of this movie, but let me assure you that this modern classic is an essential Halloween watch.
---
HALLOWEEN 2022, MORE FILMS TO WATCH:
---