The Stylist: Sensitive Slasher Flick is a Ferocious Fright (Review)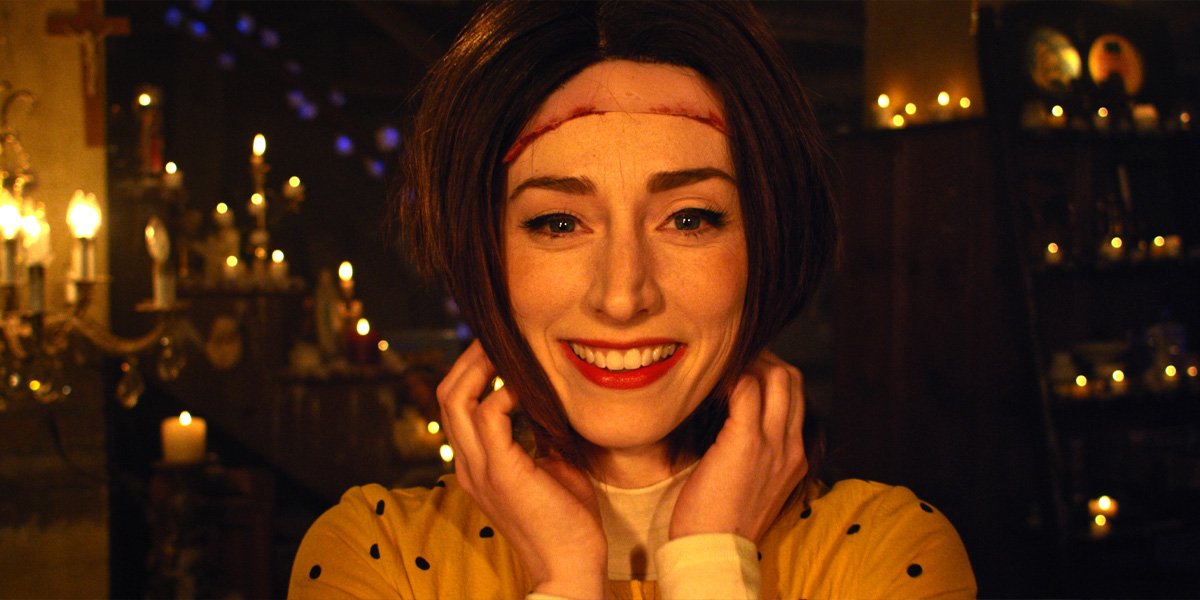 Najarra Townsend in The Stylist (Arrow Video)
The Stylist delicately details the beginning of a burgeoning serial killer and serves as a showcase for the acting talents of star Najarra Townsend.
---

Ever since John Carpenter's Halloween jumpstarted the "Golden Age of slasher films" in 1978, these spooky stories have dominated the horror genre, frightening us for over four decades and creating some of the most iconic antagonists in cinematic history, from Michael Myers to Jason Voorhees to Freddy Kreuger and more. Time and time again, we return to watch a fearsome figure with a tortuously tragic backstory violently seek vengeance on unsuspecting innocents (who often happen to be boorish teens), slaying their prey in gloriously glory ways. By continually changing up casts and switching settings – sometimes even taking us to space – these films are able to remain fresh, keeping us hooked and horrified every single time. While Jill Gevargizian's debut feature film The Stylist is cut from the same cloth as these terrifying tales, she sets her slasher apart by placing us in the killer's perspective and taking us back to when her brutality began – an empathetic but extremely eerie storytelling approach that pays off in spades.
The Stylist starts by asking a seemingly simple question – who among us hasn't wanted to be someone else at one point or another? Gevargizian knows that envy is an emotion that is all too relatable, and, as such, it's easy to initially identify with the isolated Claire (Najarra Townsend, of Me and You and Everyone We Know and Contracted) a hopeless hairstylist with no friends or family to speak of who solely finds comfort in her conversations with her clients. However, without fail, every time she learns more about an individual's effortlessly "perfect" existence, she succumbs to her insidious impulses and scalps the poor soul in her salon chair, pocketing this "prize" to place in the collection she keeps at home. It is here where Claire spends her time "playing parts" by slipping on someone's scalp and envisioning all she could do and be if she was anyone but herself. It's a distressing display, but at the same time, there's something truly tragic about it all as well.
One phone call later, it looks as if Clarie's life could change forever. When asked by a regular client named Olivia (Brea Grant, of 2009's Halloween II and After Midnight) to style her hair for her wedding day, a friendship soon forms between the two, and Claire intends to finally suppress her scalping habits for the sake of maintaining an aura of normalcy when around Olivia. Unfortunately, as Claire grows more and more obsessed with Olivia, her savage sensibilities prove to be too tantalizing to ignore and attempting to resist her murderous appetite may just result in even more mayhem in the end. Can Claire ever possibly abandon her deadly desires for good, or is she too corrupted to reverse course?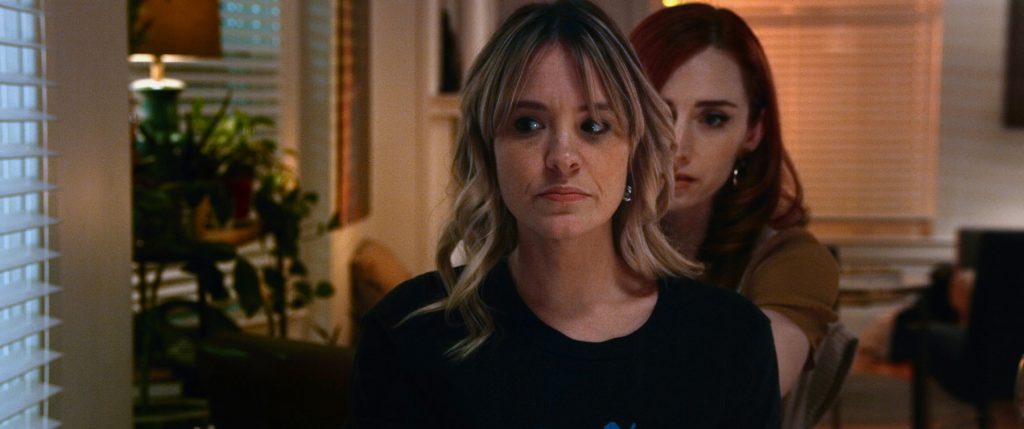 Though The Stylist isn't the first time we've observed the origins of a serial killer in a slasher film (the first half hour of Rob Zombie's Halloween remake, Behind the Mask: The Rise of Leslie Vernon, Leatherface, etc.), it's still always intriguing to investigate what "makes a monster," and that appeal keeps audiences absorbed throughout the entirety of this film as well. Though Gevargizian – who doubles as the film's screenwriter, alongside Eric Havens and Eric Stolze – refrains from providing us with every detail of Claire's painful past (only subtly hinting at her emotional trauma and neglect), she nevertheless finds a way to continually humanize her regardless, while also never diminishing her dastardly deeds. Claire may become a Michael, a Jason, or a Freddy one day, but Gevargizian's complex and compassionate characterization shows that there's far more to her story than what's on the surface, and it's this empathetic elaboration that helps The Stylist stand out.
Gevargizian is aided enormously by an actress who completely comprehends Claire's complicated persona, as Townsend turns in a performance that is simultaneously spine-chilling and saddening, earning our screams and our sympathy at the same time. Townsend is outright terrific when she leans into Claire's sinister side and sets a new victim in her sight, but she's just as stunning at showcasing Claire's social anxiety and intense insecurity, communicating the conditions that led to her conversion as a killer. Again, it's impossible to overlook her heinous actions, but Townsend too knows that Claire didn't just become this "beast" overnight, and she makes an active effort to manifest her misery in every single one of her scenes, accentuating the anguish that compels her to commit such atrocities. When she first meets Olivia, the light quite literally returns to Claire's eyes, but as her anger gets the best of her yet again, this spirit is slowly snuffed out, and Townsend embodies this evolution expertly.
Grant is equally as essential to the success of the storyline between Claire and Olivia, personifying a palpable positivity that comes across as compelling to the audience as it is to Claire. There's just something so instantly irresistible about Olivia's more optimistic outlook on life, and it's immediately easy to see why Claire becomes captivated by the cheerfulness she emits wherever she walks. Even when it would be wise for Olivia to cut ties with Claire – either over an off-putting remark or her persistent (and somewhat petrifying) pestering – she sticks it through, showing sincerity when others wouldn't. As Claire becomes exponentially more erratic, we're hyper-focused on hoping for the best for Olivia, and all of that is due to how delightfully charming Grant is in the role. The resolution of this relationship is best left unsaid, but rest assured, it feels fitting for both characters, and it's because of Townsend and Grant that the conclusion comes across as credible as it does.
Gevargizian's capabilities behind the camera are just as striking as her sensitive screenwriting, and nowhere is this more apparent than in Claire's moments of murderous rage, as Gevargizian films her fury with fervid flair to spare. The scenes set between Claire's killings or her one-on-ones with Olivia can occasionally lack liveliness in comparison, but Gevargizian always maintains an atmosphere of anxiety nonetheless, and it's to her credit that our investment never lags throughout the entire 100-minute runtime.
One might find themselves wishing for more mania when The Stylist meets its end, craving additional chaos as Claire comes into her own as a killer, but when solely judging the film on the story it specifically tells, it remains a riveting and riotously terrifying treat. Thanks to a script that delicately details the conditions that lead to Claire's lunacy and Najarra Townsend's equally effective performance as the psychopathic protagonist, The Stylist is a suspenseful serial killer origin story that all horror fans should savor.
---
The Stylist will be released on ARROW from March 1st 2021.
---
---
NEED A FIX?
Don't miss our monthly updates with film news and exclusive content! You'll only hear from us once a month. #nospam