Why You Need a 1980s Horror Movie Marathon This Halloween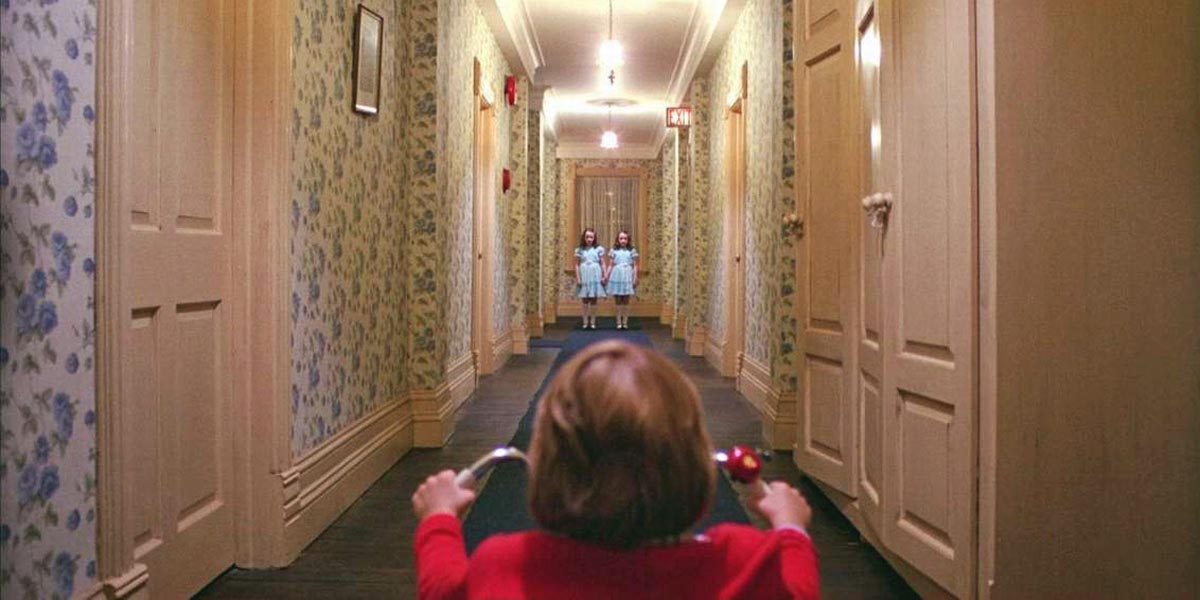 Jack Nicholson in The Shining (Warner Bros. Pictures)
With Halloween 2021 slowly approaching, here is a lowdown of what you need to include in your 1980s horror movie marathon this spooky season.
The horror genre in the 1980s was blooming. Slashers were being made left right and centre, and every sequel under the sun was getting another sequel. Horror really was thriving in the 1980s, which still remains one of the best decades in history for providing us with scares. The best place to start a movie marathon, once you've carved your pumpkin and put on your costume, is to dive deep into the 80s world of horror.
If you're a big horror fan (like myself), you'll know the ins and outs of this decade already. For those who haven't explored as much, the perfect place to start is with a classic, something that you'll undoubtedly love. There's a neverending list of 80s films that are worth watching, so I've whittled it down to a collection of must-sees. This includes some classics, sequels, underrated gems, and personal favourites.
---
1. THE SHINING
1980
Director: Stanley Kubrick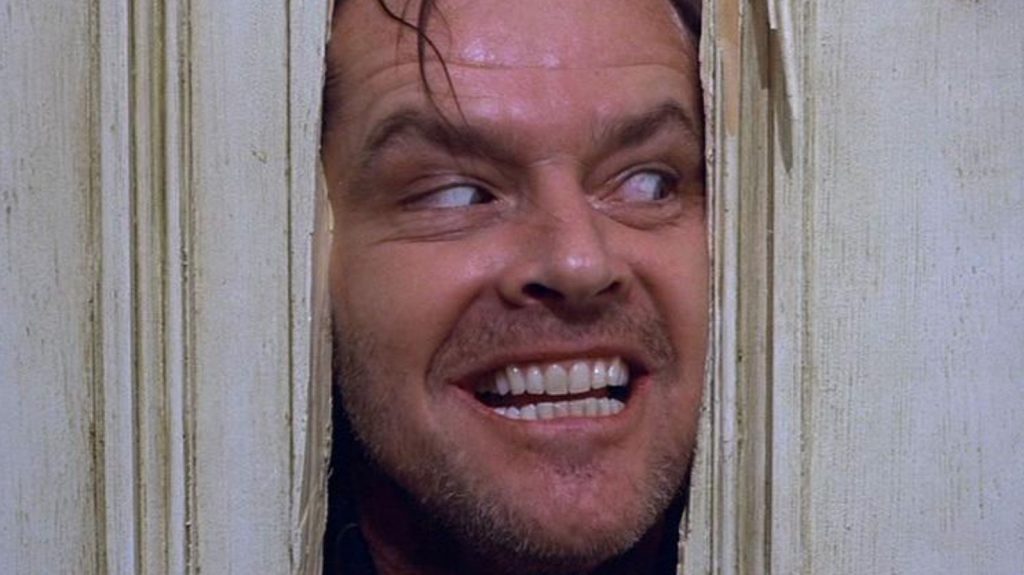 The prime place to begin is with The Shining, one of the best films the 1980s has provided us with. Venture into the Overlook Hotel this Halloween, and join Jack (Jack Nicholson) and Wendy Torrance (Shelley Duvall), along with their son Danny (Danny Lloyd), as they explore the secluded rooms and corridors that they are confined within. The Shining is a daunting and twisted story, filled with horror beyond every bend. From the iconic imagery, including the blood corridor, and the Grady Twins in the hallway, to the terrifyingly good acting from both Nicholson and Duvall, The Shining is a classic for a reason. With Kubrick in the director's chair and Stephen King behind the story, this is one unmissable film for the season.
---
2. CHOPPING MALL
1986
Director: Jim Wynorski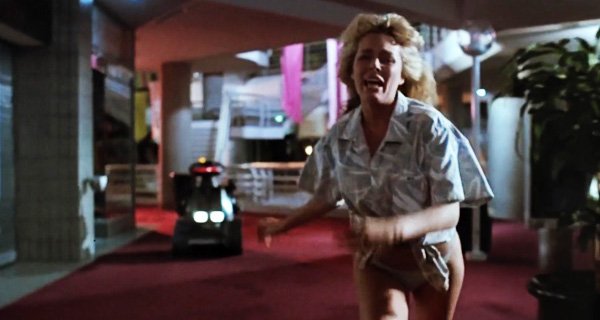 Chopping Mall really stands out as such a typical 80s horror film for me. It has all the elements of horror that you expect: fun kills, a group of dumb teens, and a little bit of humour to guide you through the runtime. Eight teenagers who all work at the mall decide to have a party at night in one of the stores. They all get trapped inside, and before they know it, they are being chased by robots who have malfunctioned, and turned into murderous machines. With clear sci-fi roots, Chopping Mall is unbelievably entertaining.
---
3. ALTERED STATES
1980
Director: Ken Russell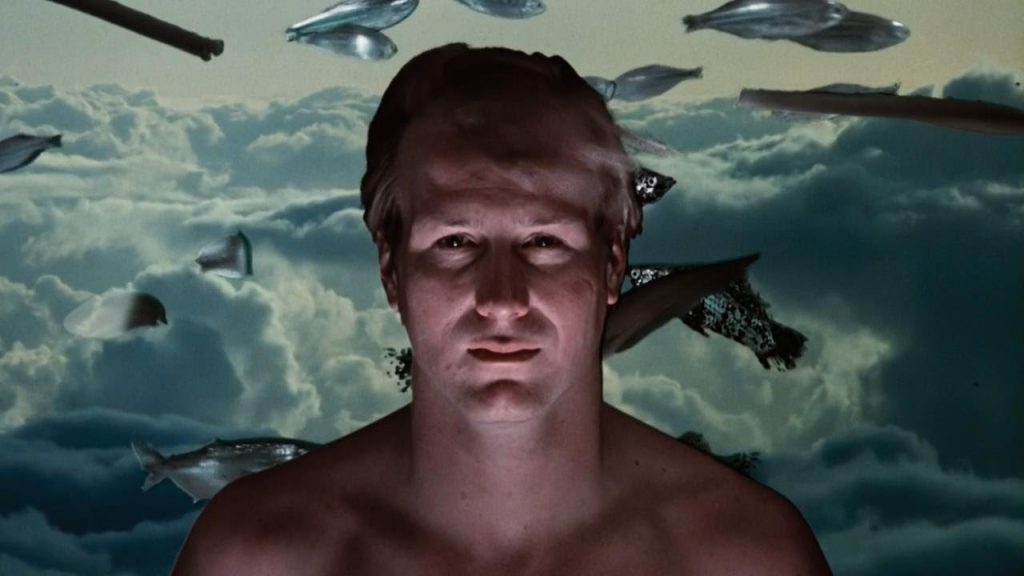 Altered States is a personal favourite of mine, as the narrative blurs the line between consciousness and unconsciousness, making it one of the most interesting films of the early 80s. Ken Russell's 1980 science-fiction horror crossover has been described many times as an acid trip. Based on John C. Lilley's vast research of the sensory deprivation tank, Altered States manages to encapsulate his studies into a 102 minute thriller. William Hurt's character, Professor Edward Jessup, conducts an experiment on himself to see which states he can be a part of whilst enduring hallucinogens. It's idiosyncratic. A dangerous experiment full of stunning yet perplexed visuals, it's a must watch for the Halloween season.
---
4. HALLOWEEN III: SEASON OF THE WITCH
1982
Director: Tommy Lee Wallace
Related article: All Halloween Films Ranked (From Worst to Best)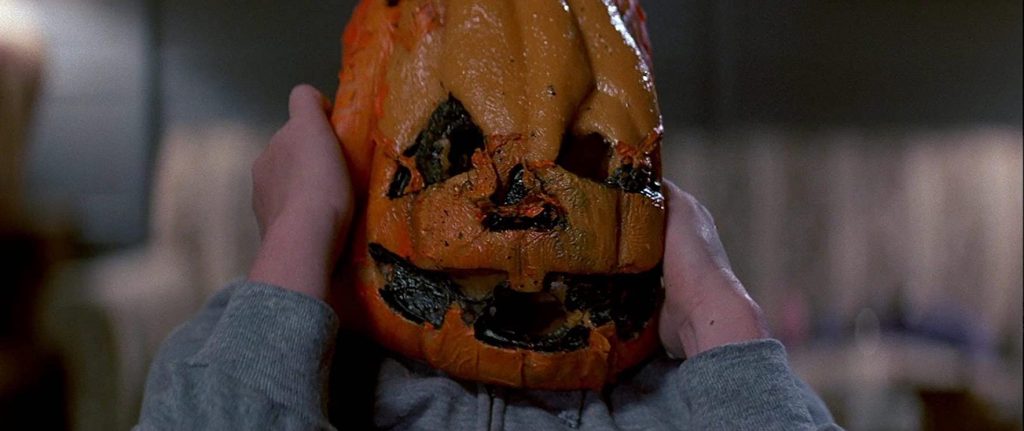 Halloween is an obvious time for having a Halloween movie marathon (duh!), but Halloween III often gets overlooked, and is repeatedly underappreciated, due to there being no Michael Myers. Conal Cochran (Dan O'Herlihy), owner of Silver Shamrock Novelties wants to implant a chip into kids' heads via their Halloween mask. The chip will then explode by force of an ancient Celtic ritual, and Cochran will have completed a mass murder spree on Halloween night. Halloween III is full of body horror, with an absurd kill always brewing. And with John Carpenter still in the composer's seat, this installment to the franchise remains one of my favourite Halloween films to date.
---
5. THE LOST BOYS
1987
Director: Joel Schumacher
Related Article: Our Favourite Joel Schumacher Films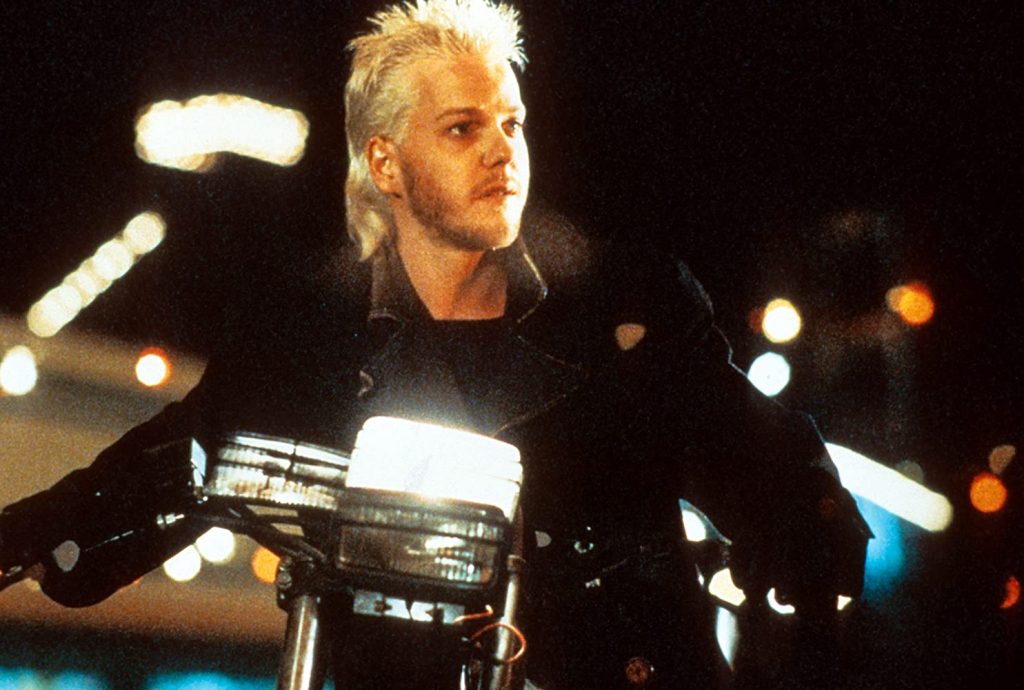 What's a horror recommendation list without a vampire feature? The Lost Boys is a fun-packed thrill ride, with an electric soundtrack. Despite being a cult classic, it still feels extremely underrated, especially among younger audiences. Set in a small town in California, The Lost Boys has a quirky atmosphere to it, with bikers who listen to cool music, and ride around in the most 80's outfits you can imagine. The casting is such a highlight of the film too: Kiefer Sutherland, Corey Haim and Corey Feldman all star in it, and they all embody their roles so well. The Lost Boys has the best 80s feel to it, with so many great elements of horror, mixed with comedy to get that perfect coming of age film.
---
6. A NIGHTMARE ON ELM STREET
1984
Director: Wes Craven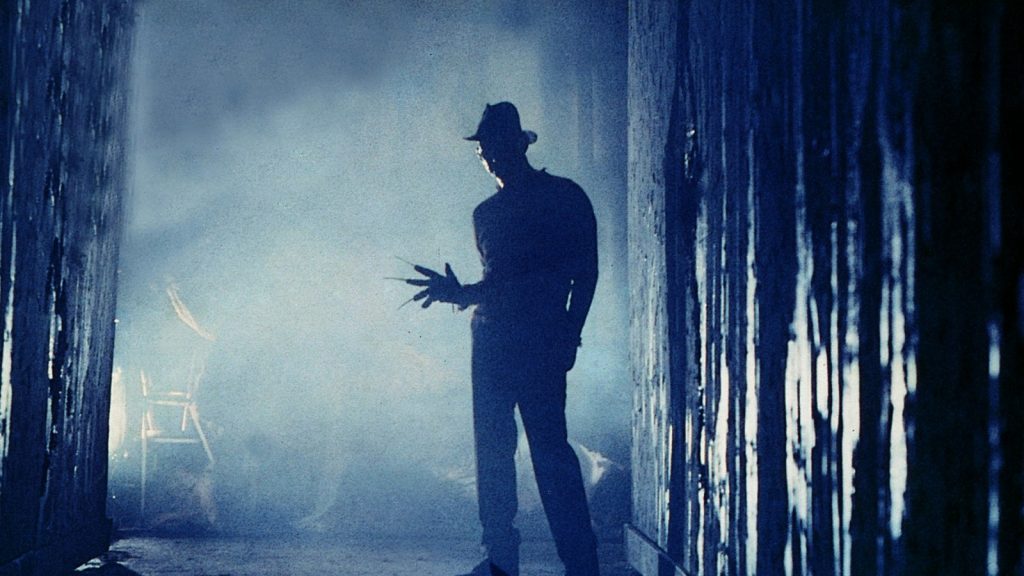 A Nightmare on Elm Street is another classic that has to be watched this spooky season. Directed by the horror legend Wes Craven, it's an unmissable slasher. Prepare to never sleep again, as Freddy Krueger (Robert Englund) haunts the dreams of a group of high school students. In Craven's 84 classic, there's something spine-tingling around every corner. Nightmares seep in from dreams into real life, leaving a bloody impact, with unexplainable murders in the town of Springwood. The film is the first of many sequels, and they're all worth a watch. A Nightmare on Elm Street is one of the greatest franchises of all time!
---
7. SLAUGHTER HIGH
1986
Directors: Mark Ezra, George Dugdale, Peter Mackenzie Litten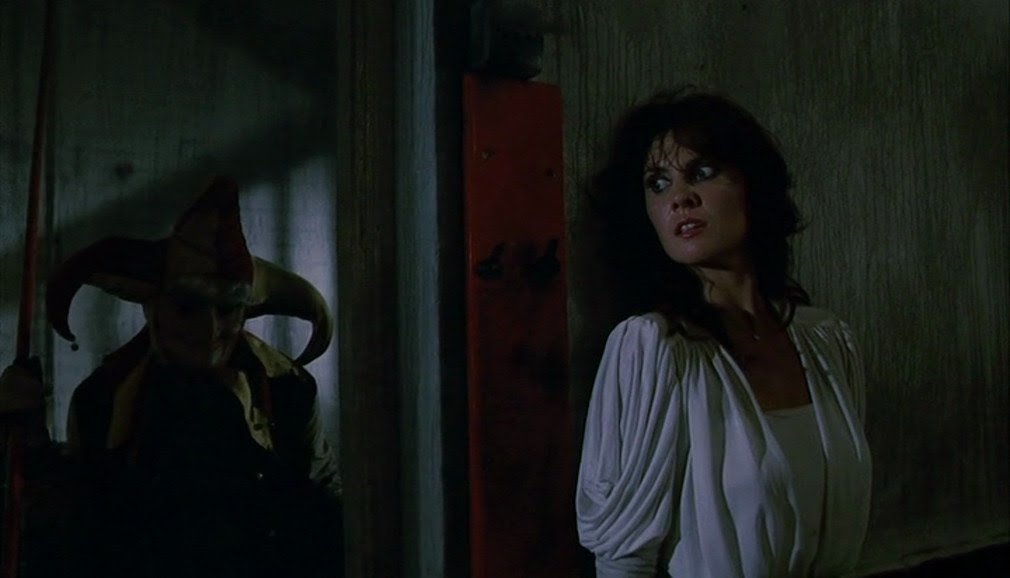 A recent horror watch for me that I enjoyed has been Slaughter High. A high school reunion goes downhill fast, when a student they all used to bully has come back for revenge. Slaughter High is so creepy, and so interesting. With some of the more entertaining on screen kills of this era, this underrated 1980's classic is now a new favourite slasher. It's also one of the few films where you're actually rooting for the killer to seek his revenge, which makes it 10 times more exciting.
---
8. PSYCHO III
1986
Director: Anthony Perkins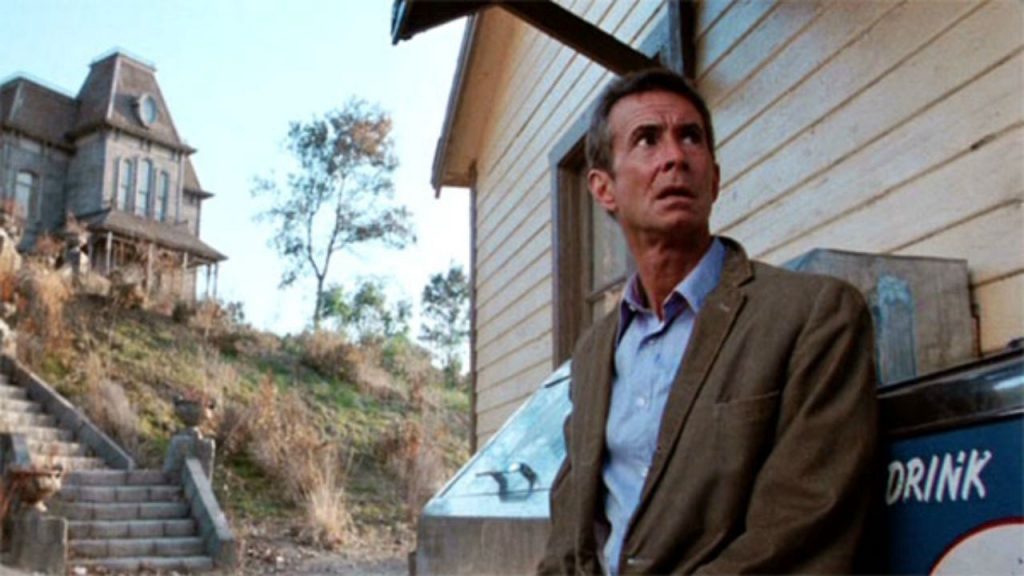 If you're yet to see the original Psycho (1960) or its sequel, it's probably best to start there, and come back to Psycho III. But if you've already endured Norman Bates' devious tendencies, an underrated horror gem to watch this Halloween is Psycho III. Directed by Anthony Perkins himself, the third installment of the Psycho franchise sees the return of Norman Bates. The film is another slasher that's all about hunting down a killer on a murder spree, and it manages to stay unique whilst still incorporating the Bates storyline. Psycho III is a film with a great narrative, a terrific soundtrack and great kills.
---
9. PROM NIGHT
1980
Director: Paul Lynch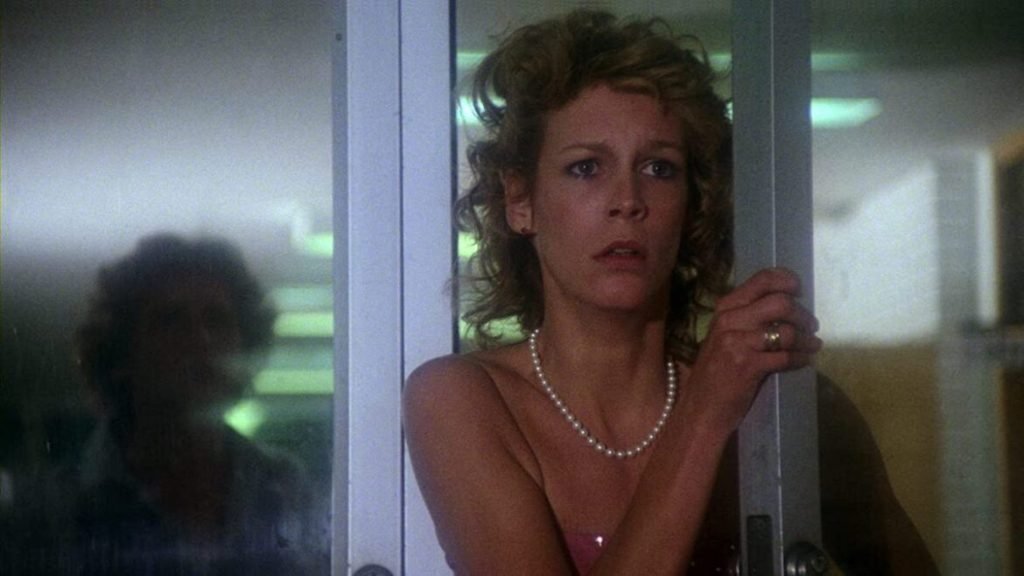 Prom Night is an iconic 1980s slasher, starring the ultimate final girl: Jamie Lee Curtis. . The film is set during a prom night, and revolves around a group of high school students who must fight for survival, as a killer is out to avenge the death of a fellow classmate. The students are murdered one by one, and they must figure out who the killer is before it's too late. With a funky soundtrack, and gory kills imminent, Prom Night is the perfect place to end your 1980s horror movie marathon this year.
---
There are so many more recommendations from this era, but a 9-film marathon is more than enough for this spooky season. Happy Halloween!