A History of Horror "Legacyquels"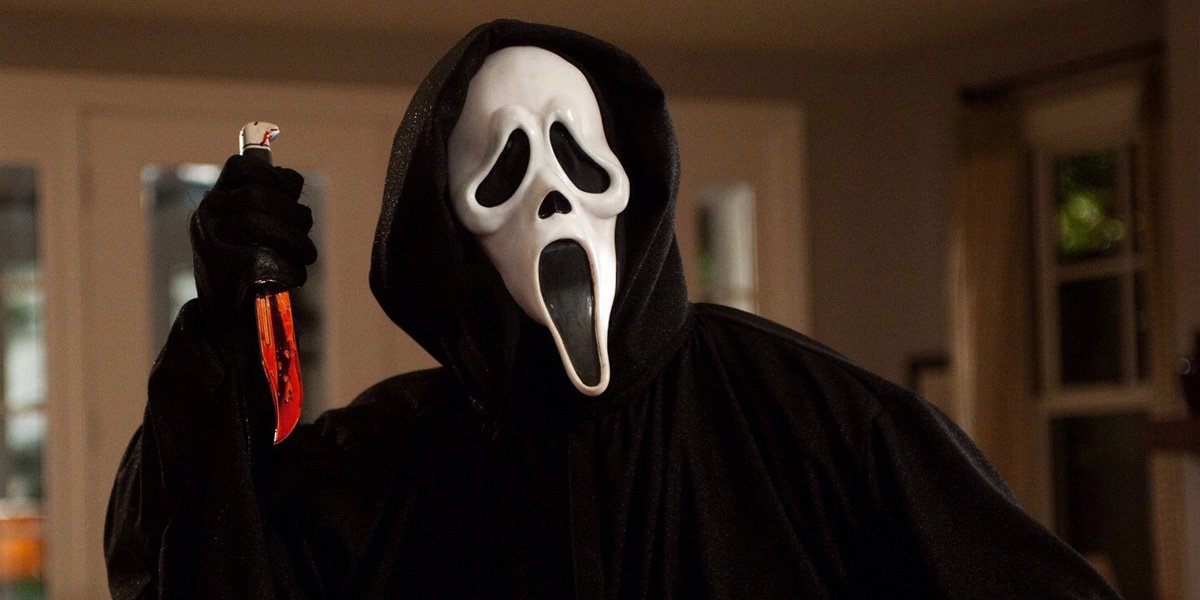 In honor of Scream 4's 10th anniversary, we take a look at the history of horror "legacyquels" – a trend that the Scream fourthquel arguably started.
---
In the fall of 2015, Matt Singer of ScreenCrush wrote an article in response to the impending release of the hotly anticipated Star Wars: The Force Awakens that finally gave a title to a trend in cinema that had started to develop over the past decade – the "legacyquel."
In Singer's words, the "legacyquel" differed from straightforward remakes or reboots of famed film series by bringing back "beloved aging stars [to] reprise classic roles and pass the torch to younger successors," subsequently "revitalizing old franchises through the notion of legacy." Though this trend arguably started just before the 2010s – with 2008's Indiana Jones and the Kingdom of the Crystal Skull allowing Harrison Ford's Indy to prospectively "pass the mantle" to Shia LaBeouf's Mutt Williams, 2009's Star Trek depicting dialogue between two timelines of Trek characters, and 2010's Tron: Legacy positioning Garrett Hedlund's Sam Flynn as the new protagonist in place of his father, Jeff Bridges' Kevin Flynn – it didn't truly take off until 2015, when the towering trifecta of the aforementioned The Force Awakens, Universal's Jurassic World, and MGM's Creed made this manner of storytelling "mainstream" – with all three flourishing financially as well.
Hollywood certainly took note of the critical and commercial success of these "legacyquels," and since then, the industry has been inundated with such stories. 2016 saw the release of Independence Day: Resurgence, 2017 brought us Blade Runner 2049, 2019 tried it with Terminator: Dark Fate, 2020 made its mark with Bill & Ted Face the Music, and 2021 is set to give this same modern-day "sheen" to Ghostbusters and Top Gun, with Ghostbusters: Afterlife and Top Gun: Maverick both poised to premiere this November. However, "legacyquels" are not just used to give a boost to blockbuster properties. For the past ten years, the horror genre has made use of this storytelling format to stay "fresh" as well, and in honor of Scream 4's 10th anniversary – the film that arguably fine-tuned the template for horror titles aiming to appear "relevant" once again – we're taking a look at the history of horror "legacyquels" over the past decade.
---
SCREAM 4
(2011)
Director: Wes Craven
Writer: Kevin Williamson
Read also: All Scream Films Ranked (From Worst to Best)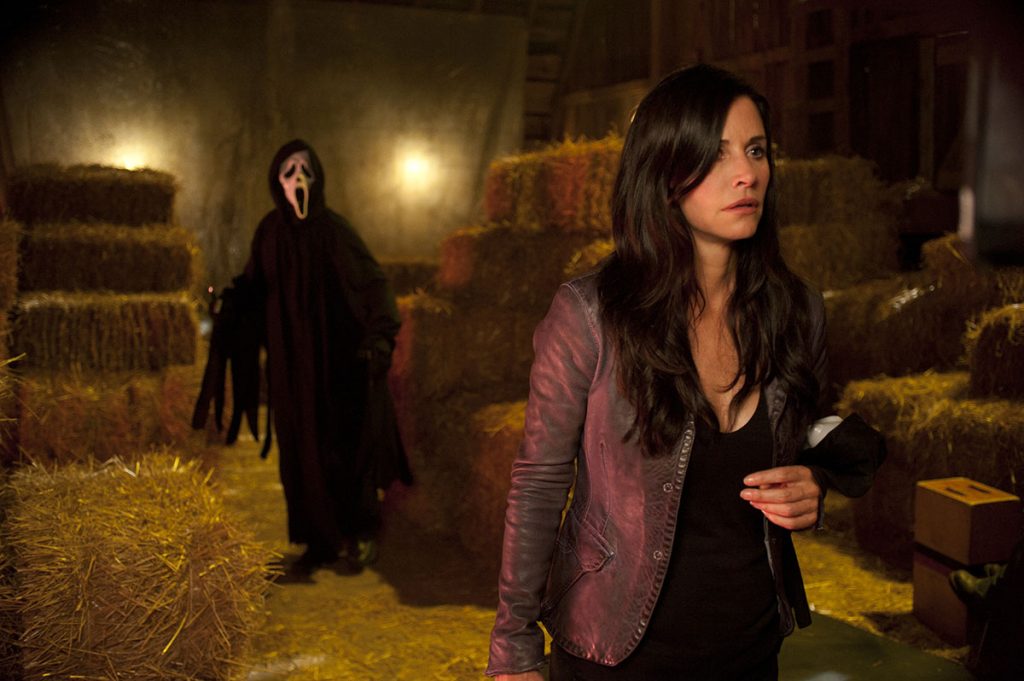 Years before The Force Awakens and Jurassic World popularized the concept of combining characters from the past with protagonists from the present in one all-new narrative, director Wes Craven (A Nightmare on Elm Street, The Hills Have Eyes) and writer Kevin Williamson (I Know What You Did Last Summer, Dawson's Creek) were the ones to first perceive the possibilities of a "legacyquel" by paying homage to their series' predecessors while still laying the foundation for a fruitful future. Their Scream 4 debuted almost exactly eleven years after the mediocrely received Scream 3 (originally intended to be a trilogy closer and franchise finale) but instead of trying to work around this time gap, Williamson incorporated it into the sequel's story, detailing the return of final girl Sidney Prescott (Neve Campbell, of Party of Five and The Craft) to her hometown of Woodsboro on the 15th anniversary of the massacre from the original movie. Campbell was joined by fan favorites like Courteney Cox's (Friends, Ace Ventura: Pet Detective) Gale Weathers and David Arquette's (Never Been Kissed, Spree) Dewey Riley, but these characters weren't the only ones caught in Ghostface's crosshairs this time around.
Scream 4 succeeded not just because it brought back Sidney, Gale, and Dewey, but by simultaneously spotlighting a surplus of rising teen stars as well – such as Emma Roberts (American Horror Story, Scream Queens), Hayden Panettiere (Heroes, Ice Princess), and Rory Culkin (Signs, You Can Count on Me) – all of whom terrifically matched the talent of the classic trio and additionally provided their own personality to the project. Williamson justified the fourthquel's existence by then having these new "contemporary" characters comment on both the events in the horror series' history (including all of Sidney's prior Ghostface-related plights) and the current remake/reboot trend in the horror genre, critiquing these conventions and clichés just as Jamie Kennedy's (Romeo + Juliet, As Good as It Gets) Randy Meeks did with horror movies at large in the first film. Such dialogue was so devilishly clever that it showed how Scream wasn't just a relic of the past – it could evolve with the times too, by adding "new blood" (figuratively and literally) and revering the franchise's roots while still making room for future narrative expansion.
---
TEXAS CHAINSAW 3D
(2013)
Director: John Luessenhop
Writers: Adam Marcus (screenplay), Debra Sullivan, Kirsten Elms, Stephen Susco, Kim Henkel & Tobe Hooper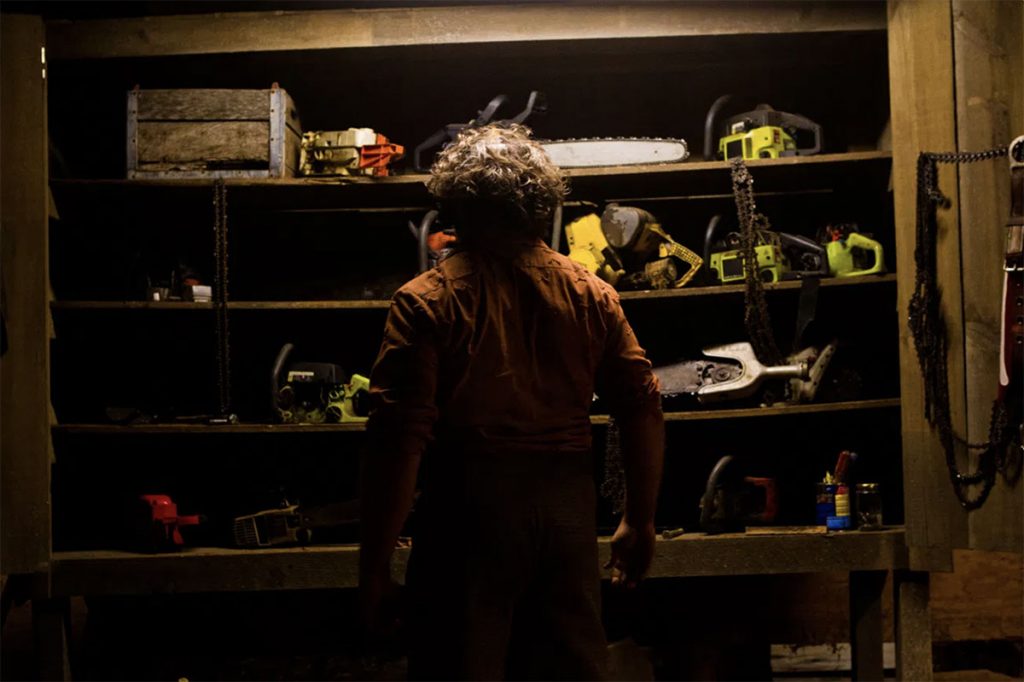 It took a little over a year and a half, but The Texas Chainsaw Massacre was the next hit horror series to fiddle with the formula Scream 4 had so skillfully set up, shaping its seventh installment – 2013's Texas Chainsaw 3D – into a direct sequel to the 1974 original, ignoring the events of all subsequent installments. Notably, this was a distinct departure from the two films that came before Texas Chainsaw 3D – 2003's straight remake The Texas Chainsaw Massacre and its fearsome follow-up, the 2006 prequel The Texas Chainsaw Massacre: The Beginning. However, upon seeing the success of Scream 4 and sensing a "turn of the tide" in terms of what the average horror audience desired from today's sequels, the team behind Texas Chainsaw 3D adapted to this storytelling approach, and they soon found that there was some life left in Leatherface after all.
Texas Chainsaw 3D didn't totally follow the Scream 4 template for "legacyquels," as, although it brought back iconic franchise figures like Gunnar Hansen (who played Leatherface in the original film) and Marilyn Burns (who played final girl Sally in that 1974 classic), they appeared as new characters this time around, undercutting their return just a tad. Still, it was nice to see familiar faces, and the filmmakers did at least keep John Dugan's sinister Grandfather Sawyer around, along with the devious Drayton Sawyer (with Bill Moseley subbing in for Jim Siedow, who sadly passed in 2003).
In addition, overall, this 3D-quel consciously continued story threads from 1974, beginning with a bloody (and previously unforeseen) epilogue to that eerie tale before transporting us to today as we followed the horrors facing Alexandra Daddario's (Percy Jackson & the Olympians: The Lightning Thief, Baywatch) Heather Miller. It was the perfect way to place us back in this universe, and it gave this seventh Texas Chainsaw installment an added sense of "significance," too. In the end, critics would still castigate Texas Chainsaw 3D, but it found fortune at the box office, illustrating the opulence that awaited well-made "legacyquels."
---

EVIL DEAD
(2013)
Director: Fede Álvarez
Writers: Fede Álvarez, Rodo Sayagues & Sam Raimi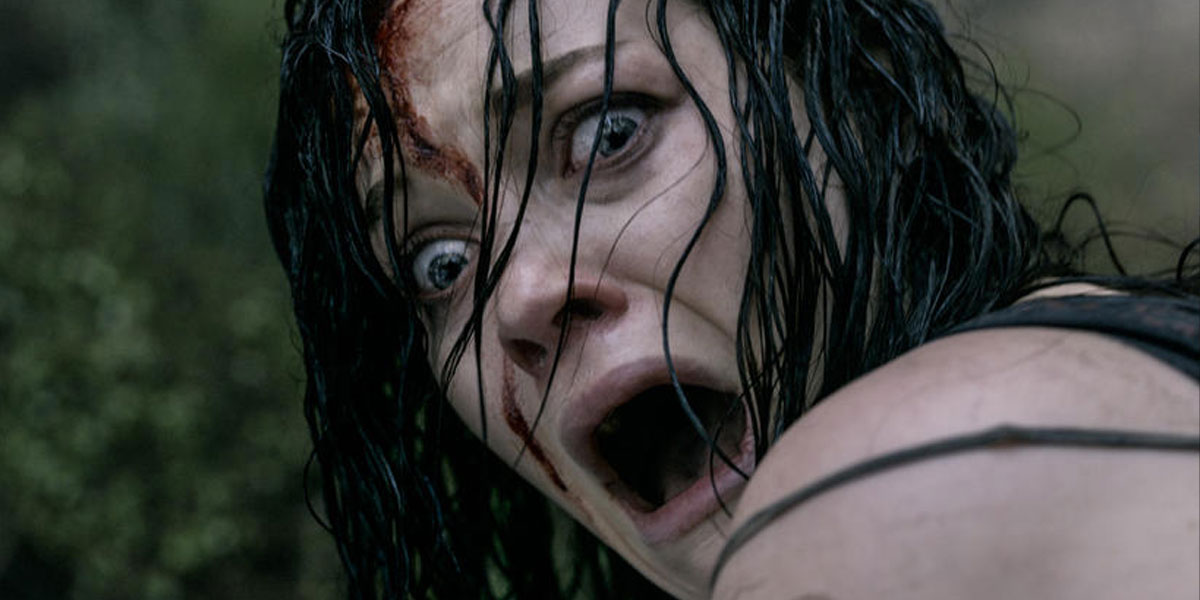 Three months after Texas Chainsaw 3D took a swing at setting up its own series continuation with a "legacyquel," Fede Álvarez (Don't Breathe, The Girl in the Spider's Web) also followed in the footsteps of Scream 4 and did the same with the Evil Dead franchise. Originally posed to the public as a straight remake, 2013's Evil Dead soon became something more with the combined brilliance of Álvarez and franchise founder Sam Raimi (The Evil Dead, Spider-Man). On the surface, there wouldn't appear to be many similarities between this story and the original from 1981; however, upon looking closer, one can see how Álvarez and Raimi were taking the lessons learned from Scream 4 to lay the groundwork for a gory team-up of their own between the characters of this film – namely Jane Levy's (Don't Breathe, Monster Trucks) Mia – and Bruce Campbell's (The Evil Dead, Sky High) much-adored Ash Williams of the original trilogy.
Ash may not have appeared in the flesh in the 2013 film – only briefly showing up in an after-credits cameo to say his signature catchphrase, "Groovy" – but it was nevertheless made clear that the terrors this "legacyquel's" leads encountered were the same evils that Ash contended with in the 1981 classic that started this whole series. The cabin where Mia and her friends confront the chaos of the "Deadites" was meant to be the cabin Ash and his friends broke into 32 years before, and Ash's eventual presence was additionally promised when Mia and her pals come across his famous Delta '88 – his cherished car in the Evil Dead continuity. While we have yet to see the Mia/Ash crossover that 2013 hinted at, the seeds were sown for a stellar horror sequel for the ages, and with approval from audiences and the occasionally ornery critics, it's apparent that this "legacyquel" adventure got everyone amped for the next go-round.
---
CURSE OF CHUCKY/CULT OF CHUCKY
(2013/2017)
Writer & Director: Don Mancini
2013 was a banner year for horror "legacyquels," with October later bringing us Don Mancini's sixth installment in his Child's Play franchise, nine years after the much-maligned Seed of Chucky hit theaters. Following that film's critical and commercial failure, Mancini went back to the drawing board and put the series on ice for quite some time, carefully plotting Chucky's return to cinema over the next decade. Initially, he had intended to reboot Child's Play completely, but when the idea for Curse of Chucky came to mind, he scrapped those plans and wholeheartedly committed to making this sixth installment in the series a sequel, bringing back Brad Dourif (One Flew Over the Cuckoo's Nest, The Lord of the Rings) as the voice of the demonic doll but centering the story around a mostly new cast – that is, until the film's clever post-credits scene, where Chucky faces off against Alex Vincent's (Child's Play) Andy Barclay once more, now a grown man prepared to trounce the toy that terrorized him 25 years before.
This tease led directly into the film's 2017 sequel, Cult of Chucky, which kept Curse of Chucky's lead Nica (played by The Blacklist's Fiona Dourif – daughter of Brad) and saw her join forces with Vincent's Andy, perfectly blending the past with the present in as the two face the petrifying problem Chucky poses. Cult also had Jennifer Tilly's (Monsters Inc., Bullets over Broadway) Tiffany Valentine – a formidable fan favorite – join the fray as well, assisting Chucky in his anarchy and stirring up scares in the mental hospital where Dourif's Nica was currently committed. And yet, Mancini still wasn't done bringing beloved characters back, as, at the end of Cult's credits, we watched Andy's former foster sister Kyle (90210's Christine Elise) get in on all this action too. Both Curse of Chucky and Cult of Chucky were well-received by both Chucky devotees and critics, with much praise being paid to Mancini for how he took the time to meld these most recent movies with the mythology of the property's past, once again proving the thematic payoff of "legacyquels."
---
HALLOWEEN
(2018)
Director: David Gordon Green
Writers: John Carpenter, Debra Hill, Jeff Fradley, Danny McBride & David Gordon Green
Read also: All Halloween Films Ranked (From Worst to Best)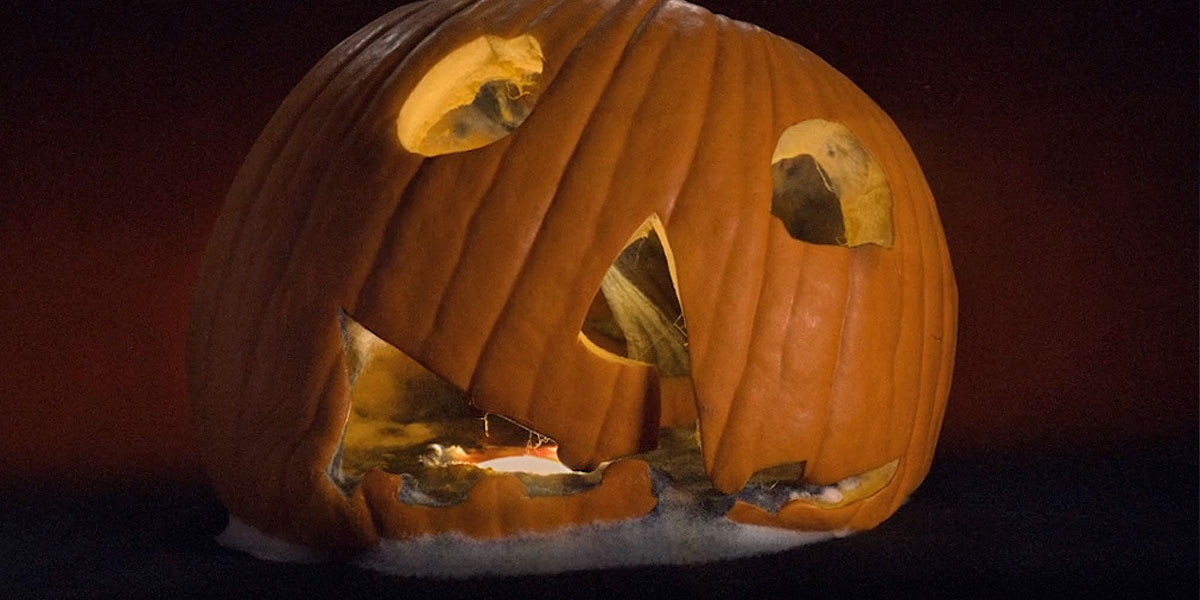 By far and away, the most successful horror "legacyquel" to date has to be 2018's Halloween. Though the famed horror franchise had tried to reboot itself twice before – once with 1998's Halloween H20: 20 Years Later (an early example of a "legacyquel"-of-sorts, long before the trend took off) and then with Rob Zombie's controversial remake in 2007 and its equally fiery 2009 follow-up – neither attempt truly ignited the interest of audiences, and by the time Blumhouse's reimagining was released, the series had been missing from mainstream cinema for almost a decade. To make this eleventh installment a success, producer Jason Blum (Paranormal Activity, The Purge) and director David Gordon Green (Pineapple Express, Stronger) not only actively incorporated the influence of original director John Carpenter (The Thing, Escape from New York) into the film but also made it a point to bring back franchise final girl Laurie Strode (Jamie Lee Curtis, of Knives Out and Freaky Friday) and give her a story that directly stemmed from the fallout of the 1978 classic whilst ignoring every other extraneous sequel that had been released since.
The result was an absorbing artistic achievement – with Green's distinguished and dynamic direction coming close to approximating Carpenter's own command behind the camera and Green's scintillating script dauntlessly dealing with generational trauma between our trio of leading ladies (Curtis, Judy Greer as her daughter, and newcomer Andi Matichak as her granddaughter) – and a colossal commercial hit, earning $255 million worldwide and becoming Blumhouse's second highest grosser to date. By now, the writing was on the wall – fans don't want remakes or reboots of classic film franchises, horror or otherwise. These properties amass plaudits because of the original stars and storylines that gave them their worth way back when, and ignoring the impact of those factors means leaving money on the table. Thankfully, Blumhouse recognized the value of the compelling continuation they had cooked up, and we have not one but two follow-ups to look forward to – this year's Halloween Kills and 2022's Halloween Ends.
---

THE FUTURE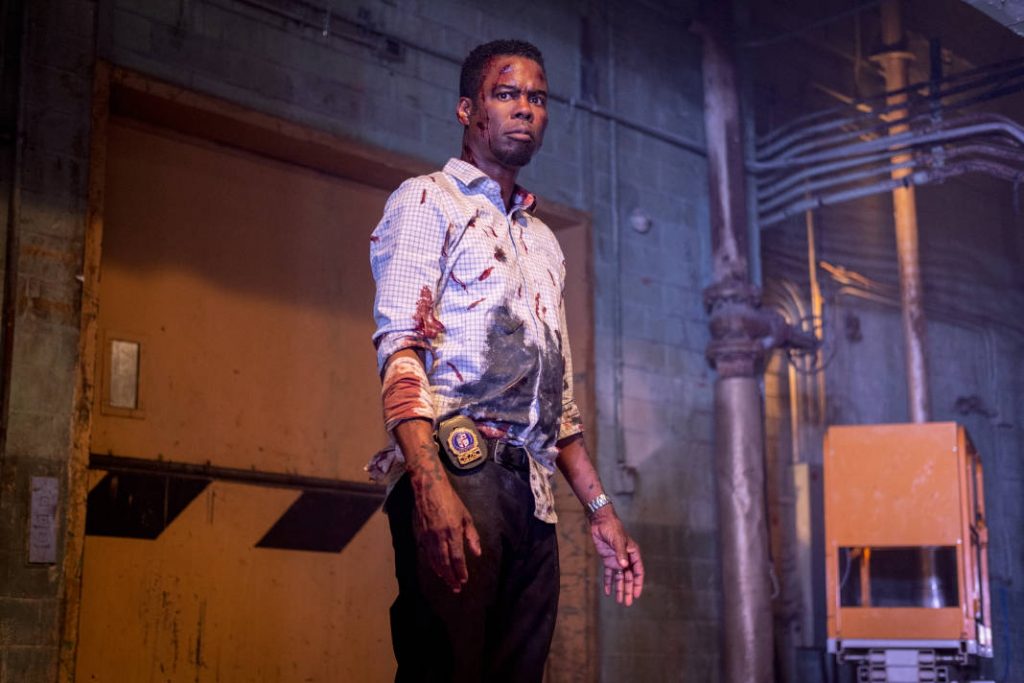 In the coming months, other favored horror franchises are aiming to get in on the "legacyquel" action as well. May will bring us Darren Lynn Bousman (Saw II, Saw III) and Chris Rock's (Madagascar, Grown Ups) Spiral: From the Book of Saw, the ninth installment in the Saw film series that directly deals with the lingering legacy of Tobin Bell's (Saw, The Road to El Dorado) John Kramer – the "Jigsaw Killer" – and the lasting effects he left on the city where he caused his chaos years before. Likewise, The Texas Chainsaw Massacre is set to give this "legacyquel" thing "another go" sometime in 2021, with Evil Dead's Fede Álvarez producing a David Blue Garcia-directed sequel that takes place 47 years after the 1974 original and centers on a 60-year-old Leatherface and two sisters he terrorizes, played by newcomer Nell Hudson and Eighth Grade's Elsie Fisher.
In addition, everything has come full circle for the Scream franchise, as, although Scream 4 successfully kickstarted the "horror legacyquel" trend, it sadly failed to simultaneously relaunch its own series (unfortunately premiering before the public was swept up by the allure of this storytelling approach), and now, it's prepared to finally reap the benefits of the movement it brought about many years ago with 2022's Scream (also widely known as "Scream 5"). Building off of the foundation of Scream 4, Campbell, Cox, and Arquette will return yet again to combat a current killing spree, joined by an array of fresh new faces on the rise, such as The Fallout's Jenna Ortega, The Hunger Games' Jack Quaid, 13 Reasons Why's Dylan Minnette, Booksmart's Mason Gooding, and Once Upon a Time in Hollywood's Mikey Madison. With Ready or Not directors Matt Bettinelli-Olpin and Tyler Gillett at the helm and a sure-to-be stellar script from James Vanderbilt (Zodiac, The Amazing Spider-Man) and Guy Busick (Ready or Not, Urge), Scream is set to be the latest "legacyquel" success story.
---
What's your favorite horror "legacyquel" to date, and which upcoming franchise "update" are you most excited for? Share your own thoughts with us on social media (Facebook / Twitter / Instagram)!