Piggy (Film Review): Bullied To A Breaking Point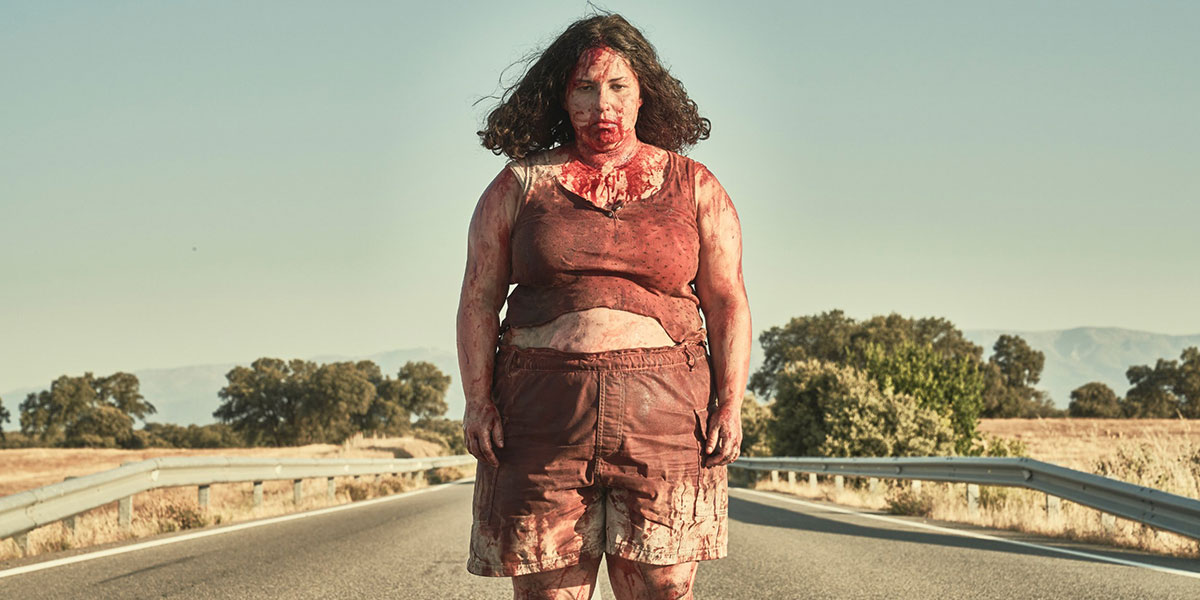 Laura Galán in Piggy, a Magnet release. (© Jorge Fuembuena, Magnet Releasing.)
Carlota Pereda's Piggy is a brutal and shocking horror with a fantastic lead performance from Laura Galàn that saves the film from its narrative bloat.
---

Bullying is an almost universal concept that everyone has faced at least once in their lives. Whether it's because of your weight, height, how you dress or even present yourself, there's always something within us that can become a target for the vicious to take advantage of. Because of this, it's not that hard to feel profound contempt toward those who cause such deep pain in your life. Although most of us would never wish death or suffering to those who wrong us, those dark thoughts can still linger deep inside our own minds. Carlota Pereda's Piggy tells the story of one young woman whose horrific bullying brings her to a violent and brutal but inevitable end.
Piggy follows Sara (Laura Galàn), a teenager who's surviving the sweltering summer heat in a rural town in Spain. One day while at the pool, Sara suffers a grueling amount of abuse aimed at her weight by a group of girls who take her clothes and leave her stranded with no clothing. As she makes her way back home in a shocking twist of fate, Sara witnesses her bullies being kidnapped in a van. As her town tries to track down the missing girls, Sara begins to find herself questioning whether to help the police track down her own bullies or go down a more sinister path of self-discovery.
From the outset, Piggy paints itself with an extremely harrowing brush. The character of Sara is one who feels detached from the world as her family strips her down of her confidence and causes her to constantly close into her own introverted bubble. As a film, it wastes no time to show just how brutal Sara's life is to the point where even during its darkest moments, you can't help but feel somewhat on her side despite her strange and sinister behavior. Laura Galàn's performance here is incredibly heartbreaking and acts as the heart and soul of Piggy as we follow her every moment and how slowly her mind is corrupted as the bullying she suffers from her family and friends begin to take their toll.
During one particular scene where Sara is bullied at the pool by a gang of young girls, there's an incredible sense of unease as you watch this young girl be bullied mercilessly to the point where you almost want to step into the screen and try to stop it yourself. This whole sequence, as difficult as it is to watch, helps set the scene for what Piggy is ultimately trying to explore in terms of both its own character and the themes it chooses to explore.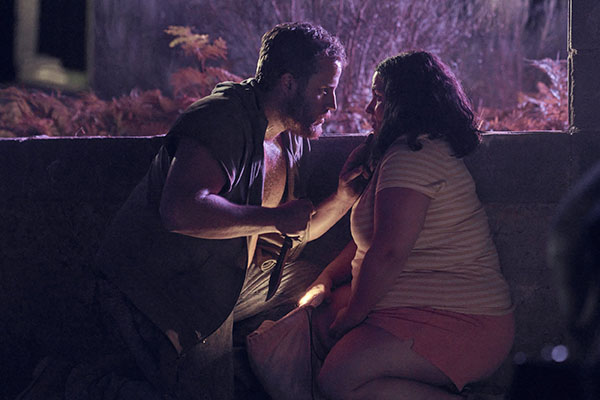 Based on a short film from 2018, Piggy, despite having a strong start, can't help but feel like it struggles at times to justify turning its simple short film concept to a feature length narrative. The first and last act here are confidently put together, but many of the film's problems lie within the middle, as it focuses on a police investigation and Sara's mental struggles. Piggy never stops being an engaging piece of filmmaking, but, during this second act, there's a certain feeling of meandering as it struggles to articulate any new points that the prior 45 minutes or so of the film had already established. We see the world that Sara inhabits in all the toxic and cruel ways it shows itself but the lack of variety to those emotions by the end can make the film a little bit one note.
See Also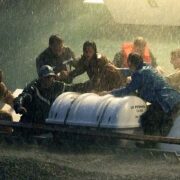 Piggy may not be the violent and bloody film that its poster makes it out to be, but instead it's a brutal and harsh view on body shaming and the terror that can come from bullying in the age of adolescence. Laura Galàn is an endlessly engaging actress to watch as the character of Sara and the beautiful landscapes of rural Spain offer a striking contrast to the harrowing content that lies within the film. Although Piggy suffers from narrative bloat and a sense of meandering as it jogs to its finish line, it still manages to come together as a worthwhile and engaging piece of filmmaking that makes its simple thematic points clear in some incredibly fun and shocking ways.
---
Piggy was released in US theaters and on VOD starting October 14, and will be out in UK cinemas from January 6, 2023.