Venezia 79: 20 Films to Watch at the 2022 Venice Film Festival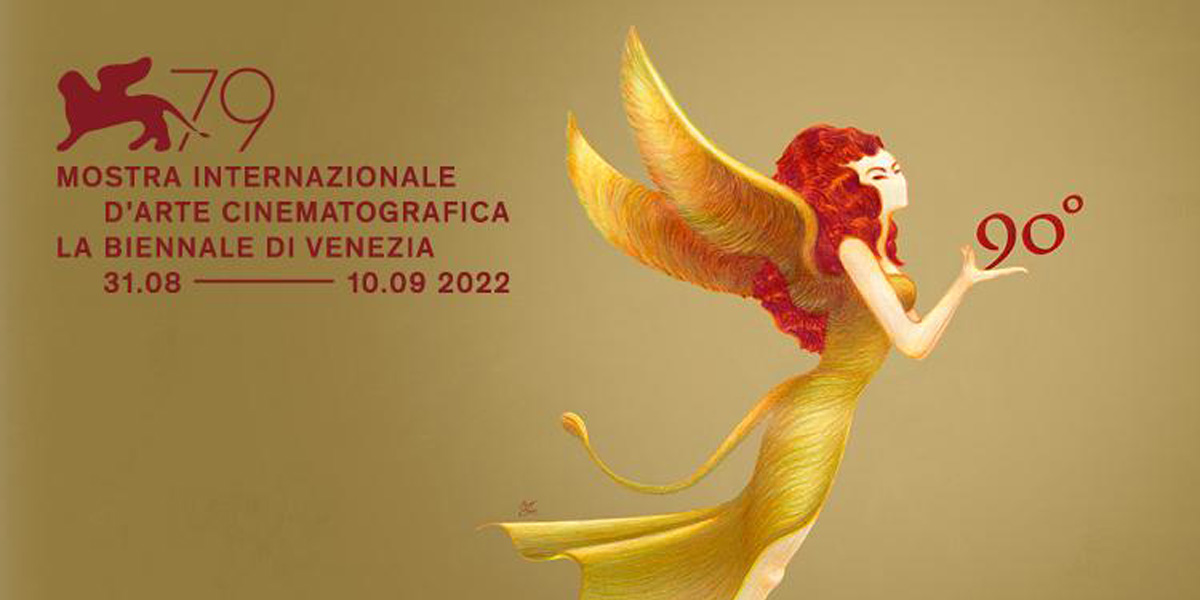 Venezia 79: Official 2022 Venice Film Festival Poster (Lorenzo Mattoti per La Biennale di Venezia / ASAC)
Venezia 79 is approaching, and we have you covered! Read our list of 20 films to watch at the 2022 Venice Film Festival, from red carpet premieres to great indie movies.
---
Venezia 79 is about to take place at Venice 's Lido island on on August 31 – September 10, 2022, and the line-up is incredible. 73 feature films representing 56 countries will have their World Premiere at the 2022 Venice Film Festival, together with 16 shorts, 2 TV series, 18 "Venezia Classici" restorations, 9 documentaries about cinema, and the return of Venice Immersive, the festival's beloved Virtual Reality section that will finally be back at the Lazzaretto Island this year.
The calendar with the complete screening schedule will be online on the Biennale's website on Tuesday, 16th August at 3pm CEST and the ticket sales for the public will begin on the following day at the same time, while pass holders will be able to book their screenings from 28th August.
You know what this means: it's time to think about which films to watch at Venezia 79! Two of our writers will be attending the festival this year, and they made a list of 20 films you don't want to miss at the 2022 Venice Film Festival. Read our recommendations below and don't forget to follow us on our socials for our exclusive updates and live tweets from Venezia 79:
---
ARGENTINA, 1985

VENEZIA 79: IN COMPETITION
Director: Santiago Mitre
Writers: Mariano Llinás & Santiago Mitre
Cast: Ricardo Darín, Peter Lanzani, Alejandra Flechner, Norman Briski
Countries: Argentina, USA
Whether you know Ricardo Darín from the Oscar-winning The Secret in Their Eyes (2009) or for more recent releases like the heartwarming Truman (2015) or the hilarious Heroic Losers (2019), one thing is for sure: the Argentinian actor elevates any film he's in, and he's certainly someone to keep an eye on. His latest project marks his second collaboration with writer and director Santiago Mitre after The Summit (2017), and is inspired by the true story of lawyers Julio César Strassera, Luis Moreno-Ocampo, and their young legal team. The film tells the story of a David-vs-Goliath battle in which, under constant threat, this group of unlikely heroes dares to prosecute Argentina's bloodiest military dictatorship, in a race against time to bring justice to the victims of the Military Junta.
Argentina, 1985 is very high on our watchlist, not only for the talent involved but also for the themes it approaches and the true story at its core. And, if you're not going to be at Venezia 79, do not despair: the movie will be out in US theaters and globally on Prime Video this Fall. (S.S.)
---
THE BANSHEES OF INISHERIN

VENEZIA 79: IN COMPETITION
Writer & director: Martin McDonagh
Cast: Colin Farrell, Brendan Gleeson, Kerry Condon, Barry Keoghan
Countries: Ireland, UK, USA
Full Review: The Banshees of Inisherin (Venice Review): It's Not Me, It's You
After having such great chemistry in black comedy In Bruges, it's exciting to see Colin Farrell and Brendan Gleeson on screen together again, particularly under the direction of Martin McDonagh once more. Set on a remote island off the coast of Ireland during the Irish Civil War, Colm (Gleeson) suddenly calls an end to a long-held friendship with Padraic (Farrell). Shocked by this turn of events, Padraic attempts to repair their relationship, but his plans go somewhat awry and their quarrel escalates to some shocking consequences. This has the feel of another slick, darkly funny drama that's perhaps a little 'odder and weirder' – according to McDonagh – than the trio's last collaboration, and definitely something to look forward to. (C.F.)
---
BARDO, FALSA CRÓNICA DE UNAS CUANTAS VERDADES

VENEZIA 79: IN COMPETITION
Director: Alejandro G. Iñárritu
Writers: Alejandro G. Iñárritu & Nicolás Giacobone
Main Cast: Daniel Giménez Cacho, Griselda Siciliani, Ximena Lamadrid, Iker Sanchez Solano, Andrés Almeida, Francisco Rubio
Country: Mexico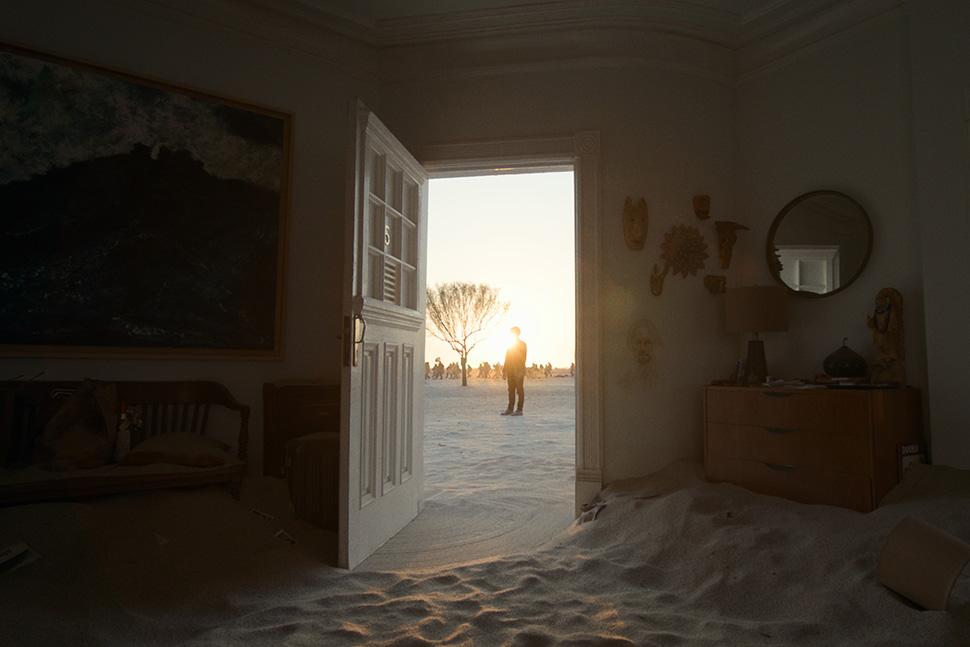 Another autobiographical film that was shot in Mexico premiered at the Venice Film Festival a few years ago and was later released on Netflix, and that movie was Alfonso Cuarón's Roma, one of the best films of 2018. This makes us even more excited to watch Alejandro G. Iñárritu's return to the festival since his Award-winning Birdman, or The Unexpected Virtue of Ignorance. This time, he's back with a film that has an equally long title – BARDO, False Chronicle of a Handful of Truths and that was shot on 65mm and co-written with collaborator Nicolás Giacobone (Biutiful, Birdman, John and the Hole). Not only that, but the film boasts striking cinematography from Se7en's Darius Khondji, production design by Pan Labyrinth's Eugenio Caballero, and costume design by Roma's Anna Terrazas.
Shot in Iñárritu's hometown of Mexico City, BARDO tells the story of a well-known Mexican journalist and documentary filmmaker who returns home and works through an existential crisis as he grapples with his identity, familial relationships, the folly of his memories, and the past of his country. Out globally in theaters and on Netflix at the end of the year, the film is a nostalgic comedy set against an epic personal journey, and we absolutely can't wait. (S.S.)
---
BLONDE

VENEZIA 79: IN COMPETITION
Writer & Director: Andrew Dominik
Cast: Ana de Armas, Adrien Brody, Bobby Cannavale, Xavier Samuel, Julianne Nicholson, Lily Fisher
Country: USA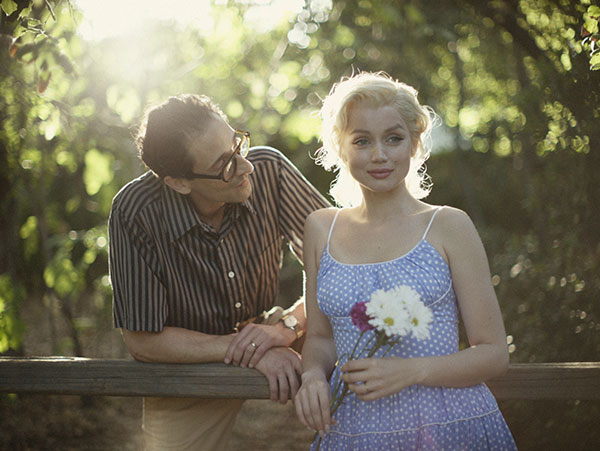 Based on the book of the same name by Joyce Carol Oates, a fictionalised biography of bombshell Marilyn Monroe, Blonde sees Ana de Armas don those infamous platinum curls and charts the rise and fall of the Hollywood legend. In development for over a decade, Andrew Dominik's film has proved a little divisive so far, with de Armas' accent (she hails from Cuba, a long way from Monroe's native LA) and the reportedly raunchy sex scenes being the main topics of Twitter gossip. But with such an array of talent both on and off screen, Dominik's confidence in the film's ability to resonate with audiences and the striking trailer, there's hope that Blonde will prove naysayers wrong and really capture the essence of the 'Marilyn' effect, on both audiences and the woman herself. (C.F.)
---
BONES AND ALL

VENEZIA 79: IN COMPETITION
Director: Luca Guadagnino
Writer: David Kajganich
Cast: Taylor Russell, Timothée Chalamet, Mark Rylance, André Holland, Chloë Sevigny, Jessica Harper, David Gordon Green, Michael Stuhlbarg, Jake Horowitz
Country: USA
Read our Review: Bones And All (Venice Review): "Let's Be People."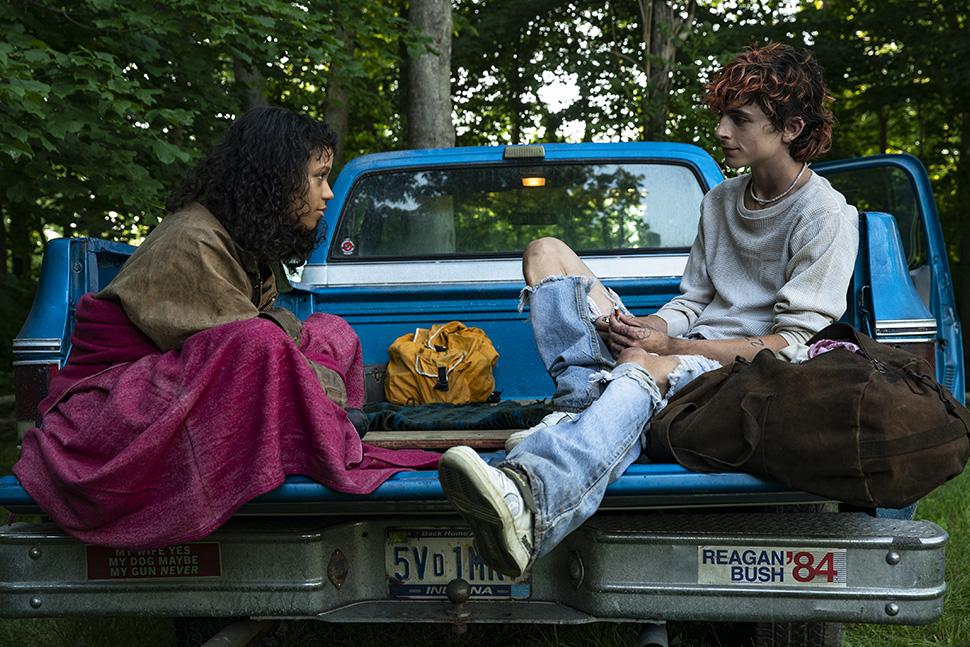 Maren (Taylor Russell) and Lee (Timothée Chalamet) are two disenfranchised young lovers on a road trip across the back roads of '80s America in Luca Guadagnino's coming of age romance-horror hybrid Bones And All. With his character described as an 'angsty teenage cannibal', this feels markedly different from Chalamet's previous collaboration with the Italian director, 2017's stunning Oscar-winner Call Me By Your Name. But it's Canadian actress Russell that gets the lead treatment here, as a young woman on the margins of society in a film that Guadagnino has described as "a very romantic story about the impossibility of love". And, presumably, the trials and tribulations of craving human flesh. Sounds tasty. (C.F.)
---
DEAD FOR A DOLLAR

OUT OF COMPETITION
Writer & director: Walter Hill
Cast: Christoph Waltz, Willem Dafoe, Rachel Brosnahan, Warren Burke, Benjamin Bratt
Countries: USA, Canada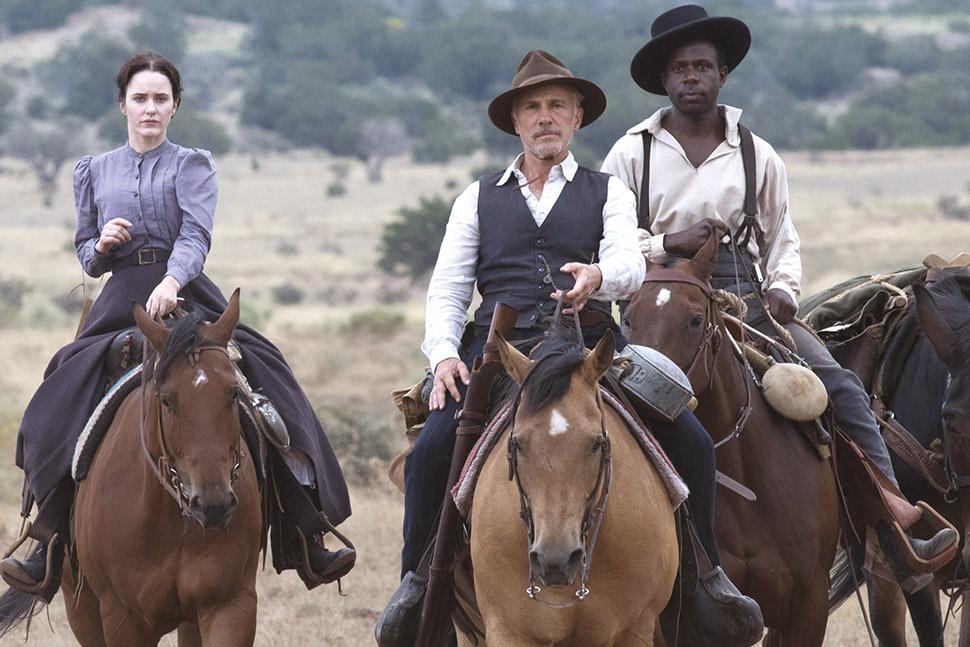 Writer and director Walter Hill (Streets of Fire) is this year's recipient of the Glory to the Filmmaker Award, and his new film sounds very promising. Boasting an all-star cast led by Christoph Waltz, Willem Dafoe and Rachel Brosnahan (who have all been confirmed in attendance at the 2022 Venice Film Festival), Dead for a Dollar is a western, and tells the story of a famed bounty hunter who runs into his sworn enemy, a professional gambler and outlaw that he had sent to prison years prior. (S.S.)
---
DON'T WORRY DARLING

OUT OF COMPETITION
Director: Olivia Wilde
Writers: Katie Silberman, Carey Van Dyke & Shane Van Dyke
Cast: Florence Pugh, Harry Styles, Chris Pine, Olivia Wilde, KiKi Layne, Gemma Chan
Country: USA
Full Review: Don't Worry Darling: Film Review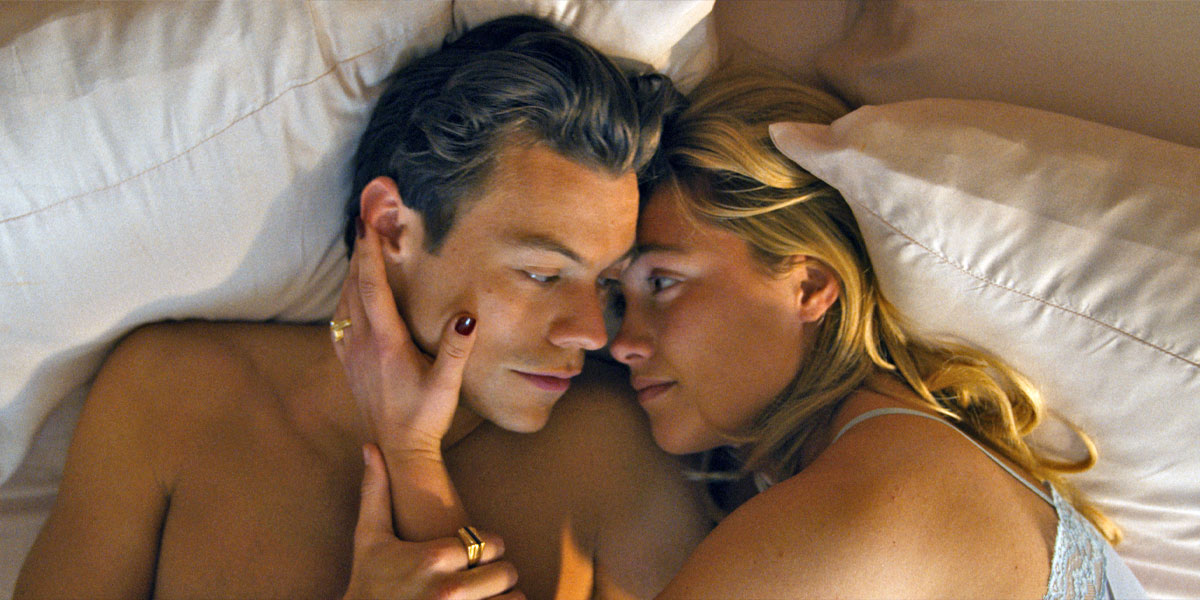 Harry Styles as a swoon-worthy suited and coiffed gent? Sign us up. But, in all seriousness, there's more than meets the eye in Olivia Wilde's psychological thriller. 1950s housewife Alice (Florence Pugh) is starting to doubt the idyllic nature of Victory, her seemingly perfect neighbourhood, and begins to think her husband Jack's (Styles) company may be behind some of its darker secrets. From the steamy first teaser, with Pugh's husky vocals, to the longer theatrical trailer, Don't Worry Darling offers a lot of striking visuals, narrative questions and a host of talented actors, and feels like it'll be a really exciting watch. (C.F.)
---
DREAMIN' WILD

OUT OF COMPETITION
Writer & director: Bill Polhad
Cast: Casey Affleck, Noah Jupe, Zooey Deschanel, Chris Messina, Jack Dylan Grazer, Walton Goggins, Beau Bridges
Countries: Mexico, Poland
Full Review: Dreamin' Wild (Film Review): Second Chances Sound Sweet
Donnie and Joe Emerson, brothers and musical duo, self-recorded an eclectic pop-funk-rock album in the 1970s that initially flopped, but became a hit decades later. Bill Pohlad's biographical drama tells the story of the fallout of their attempt at musical stardom and the effect it had on Donnie (Casey Affleck), Joe (Walton Goggins) and their family. With a star-studded cast, Dreamin' Wild has the vibe of an indie darling with a cracking soundtrack that will hopefully be appreciated by audiences now, rather than in 40 years. (C.F.)
---
EISMAYER

VENICE CRITICS WEEK
Writer & director: David Wagner
Cast: Gerhard Liebmann, Luka Dimić, Julia Koschitz, Anton Noori, Christopher Schärf, Karl Fischer, Lion Tatzber
Country: Austria
Read our Review: Eismayer (Venice Review): Love, Truth, & Masculinity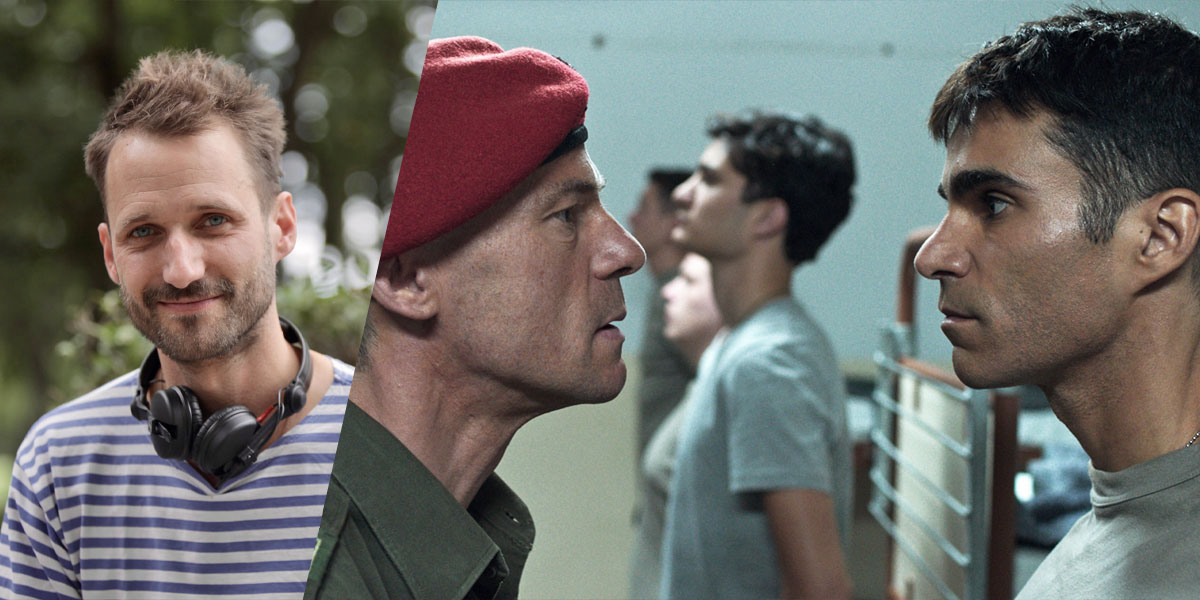 After winning a Script Talent Award for Eismayer in 2019, David Wagner's film is finally premiering in Venice. Based on true events, Sergeant Major Charles Eismayer (Gerhard Liebmann) is one of the most feared instructors in the Austrian Armed Forces. But Eismayer is hiding a secret that could topple his career and his family: he's gay. When openly out Falak (Luka Dimić) joins his unit, Eismayer finds himself simultaneously clashing with and drawn to him, and must decide whether he values his heteronormative, performative roles at home and at work, or his true self more. The film sounds like a poignant exploration of the struggle for acceptance, both societally and personally, and a keen look at the expectations placed on certain figures and the nature of 'masculinity'. (C.F.)
---
THE ETERNAL DAUGHTER

VENEZIA 79: IN COMPETITION
Writer & director: Joanna Hogg
Cast: Tilda Swinton, Joseph Mydell, Carly-Sophia Davies
Countries: USA, UK
With distributor A24 describing her performance as "towering [and] deeply moving", this Tilda Swinton-starring ghost story from filmmaker Joanna Hogg sounds really beguiling, which is another word often used to describe Swinton. When an artist and her elderly mother return to their former family home, now renovated into a hotel, they must confront their haunted pasts and long-buried secrets. Let's hope for some scares in amongst the explorations of parental relationship and the nature of our past; it'd be nice for The Eternal Daughter to move and unnerve in equal measure. (C.F.)
---
HANGING GARDENS (JANAIN MUALAQA)

ORIZZONTI EXTRA
Writer & director: Ahmed Yassin Al Daradji
Cast: Wissam Diyaa, Jawad Al Shakarji, Hussain Muhammad Jalil, Akram Mazen Ali
Countries: Iraq, Palestine, Saudia Arabia, Egypt, UK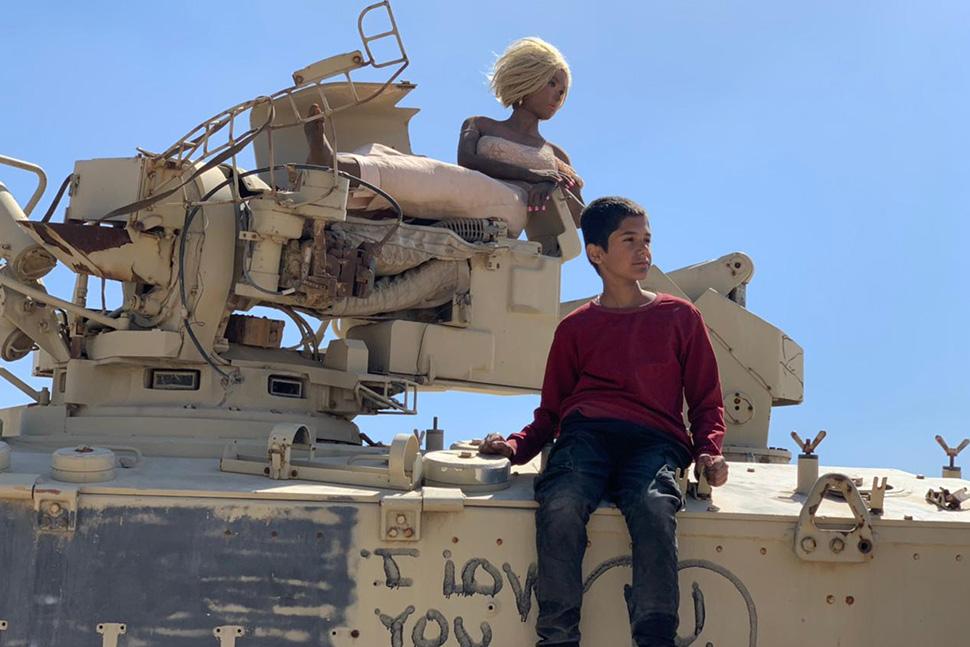 The debut film from Iraqi filmmaker Ahmed Yassin Al Daradji, Hanging Gardens follows As'ad, a twelve year old working in the rubbish dumps of Baghdad. The film is somewhat of an unknown quantity, but is said to explore teenage sexuality, a somewhat taboo theme for Middle Eastern cinema, with tact and a light-hearted approach. The hope is that it'll be a poignant and successful first outing for Al Daradji, and a sign of great things to come. (C.F.)
---
LOVE LIFE (ラブライフ)

VENEZIA 79: IN COMPETITION
Writer & Director: Koji Fukada 深田 晃司
Cast: Fumino Kimura 木村 文乃, Kento Nagayama 永山絢斗
Countries: Japan, France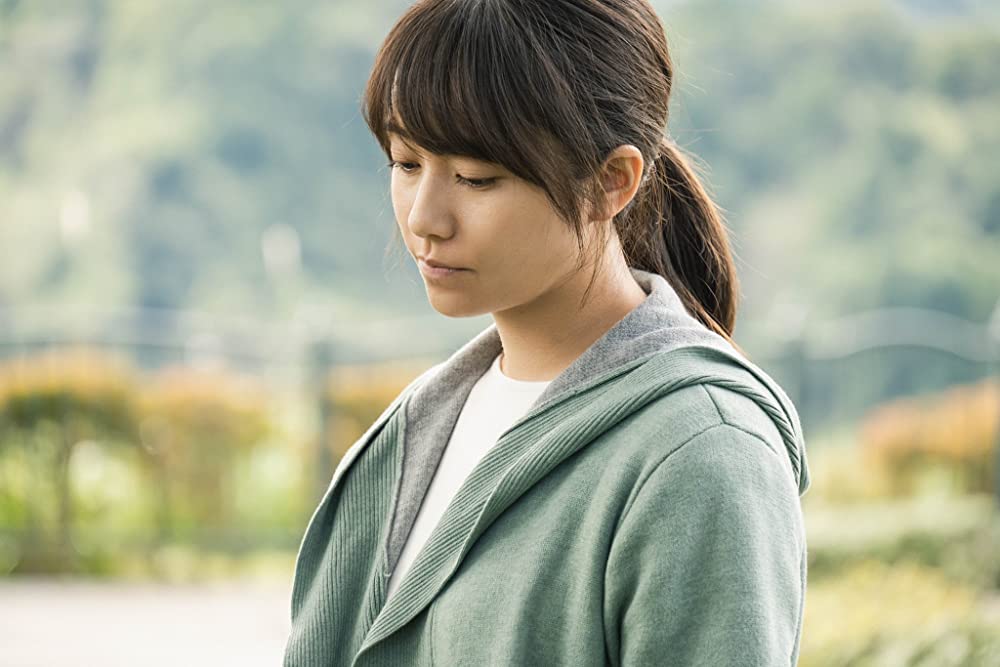 The writer and director of festival darlings like Hospitalité (2010), Au revoir l'été (2013) and Harmonium (2016) is back with a film that, according to Alberto Barbera, is reminiscent of Hirokazu Kore-eda's family dramas. Koji Fukada's Love Life (ラブライフ) centres around a husband and a wife who lead a peaceful existence, until a tragic accident brings their son's long-lost father – now deaf and homeless – back into their life. We can't wait to find out more. (S.S.)
---
LUXEMBOURG, LUXEMBOURG

ORIZZONTI
Director: Antonio Lukich
Cast: Amil Nasirov, Ramil Nasirov, Lyudmyla Sachenko
Country: Ukraine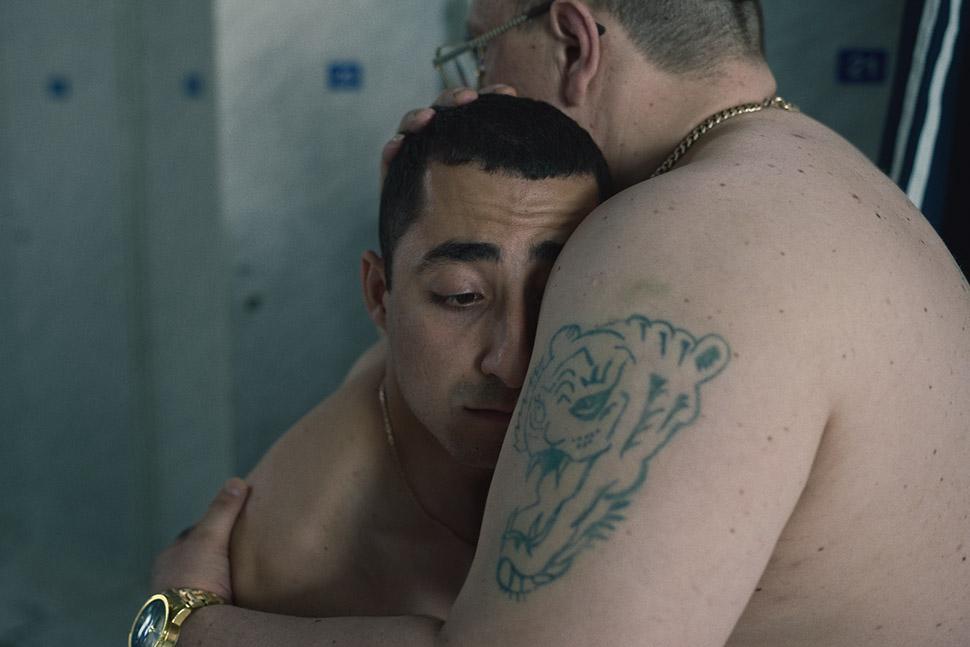 Inspired by the works of Emir Kusturica, which it often references (according to the Venice Film Festival 's Artistic Director, Alberto Barbera), this Ukranian comedy is about two brothers who have been abandoned by their father when they were young. One day, they find out that their father is actually in Luxembourg, far away from them, and he's dying. The film chronicles their trip to reunite with him, and their family dynamics are made even more interesting by the fact that one of the brothers considers their father a hero and the other a scoundrel. (S.S.)
See Also

---
NO BEARS (KHERS NIST)

VENEZIA 79: IN COMPETITION
Writer & Director: Jafar Panahi
Cast: Jafar Panahi, Naser Hashemi, Vahid Mobaseri, Bakhtiar Panjeei, Mina Kavani, Reza Heydari
Country: Iran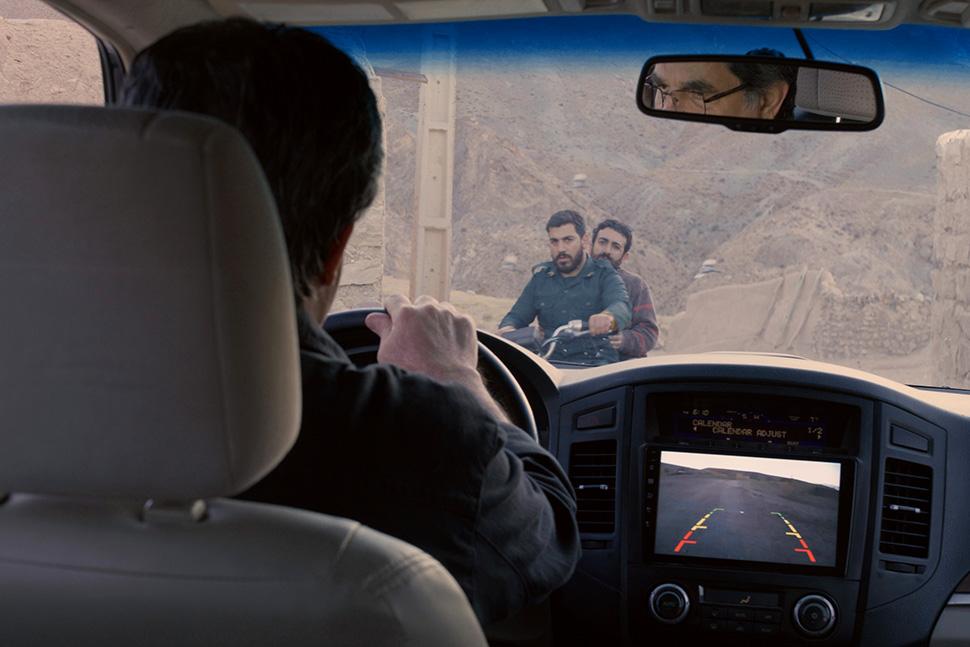 Despite recently being sentenced to six years imprisonment in his native Iran, Jafar Panahi's latest film is premiering in Venice amidst outcry from the filmmaking community over the mistreatment of Panahi and fellow filmmakers Mohammad Rasoulof and Mostafa Aleahamad. His previous work has criticised the Iranian government, hence the arrest, and No Bears – which was shot secretly in Iran and tells two parallel love stories that struggle under "unavoidable obstacles, the force of superstitions and the mechanics of power" – will likely do the same. It's sure to cause controversy, but will undoubtedly showcase why Panahi's work has been so celebrated throughout his tumultuous career. (C.F.)
---
NUCLEAR

OUT OF COMPETITION
Director: Oliver Stone
Country: USA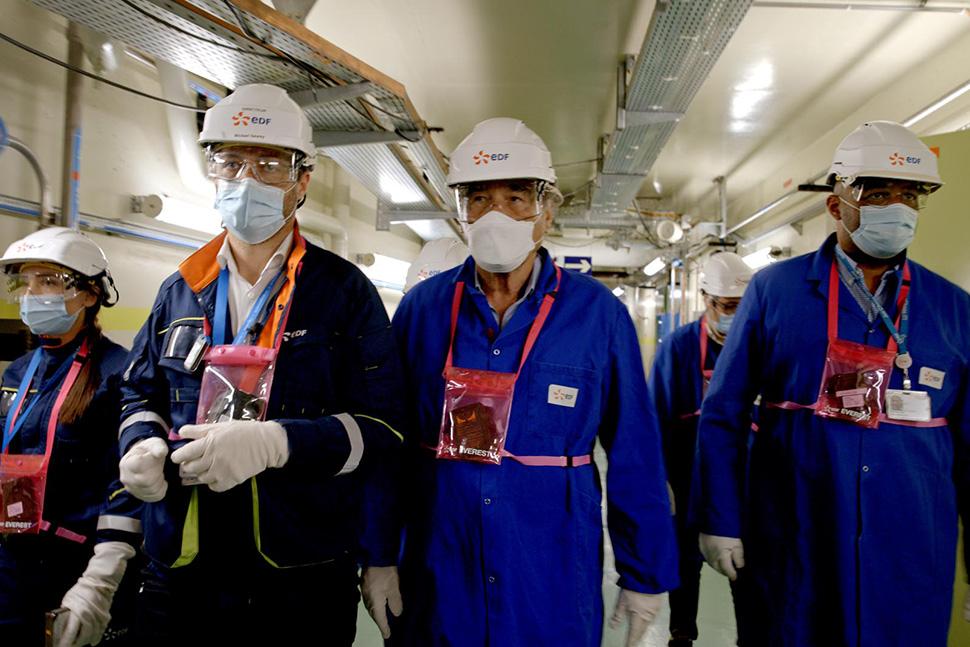 Have we completely lost Oliver Stone, or does he actually have a point? If the director's recent tweet sparked a debate on social media, imagine a film in which he tries to convince us that nuclear power can actually save humanity. "Oliver Stone's nonconfirmist thesis won't leave you indifferent," Venice's artistic director Alberto Barbera warns, "But I urge you to watch the film without prejudices, and meditate." And meditate we will, indeed. (S.S.)
---
RIGET: EXODUS

EPISODIC
Writer & Director: Lars Von Trier
Cast: Bodil Jørgensen, Mikael Persbrandt, Tuva Novotny, Lars Mikkelsen, Nikolaj Lie Kaas, Nicolas Bro, Alexander Skarsgård
Country: Denmark
Writer and director Lars Von Trier returns to Venice after Nymphomaniac, this time bringing the final season of his series The Kingdom. This season is about a sleepwalker who is heavily influenced by the titular ghostly series and who seeks to answer its unresolved questions in order to save the hospital from doom. The gate to the Kingdom is opening once more, and we are intrigued. (S.S.)
---
THE SON

VENEZIA 79: IN COMPETITION
Writer & Director: Florian Zeller
Cast: Hugh Jackman, Laura Dern, Vanessa Kirby, Zen McGrath, Anthony Hopkins, Hugh Quarshie
Country: UK
Full Review: The Son (Review): Superb Storytelling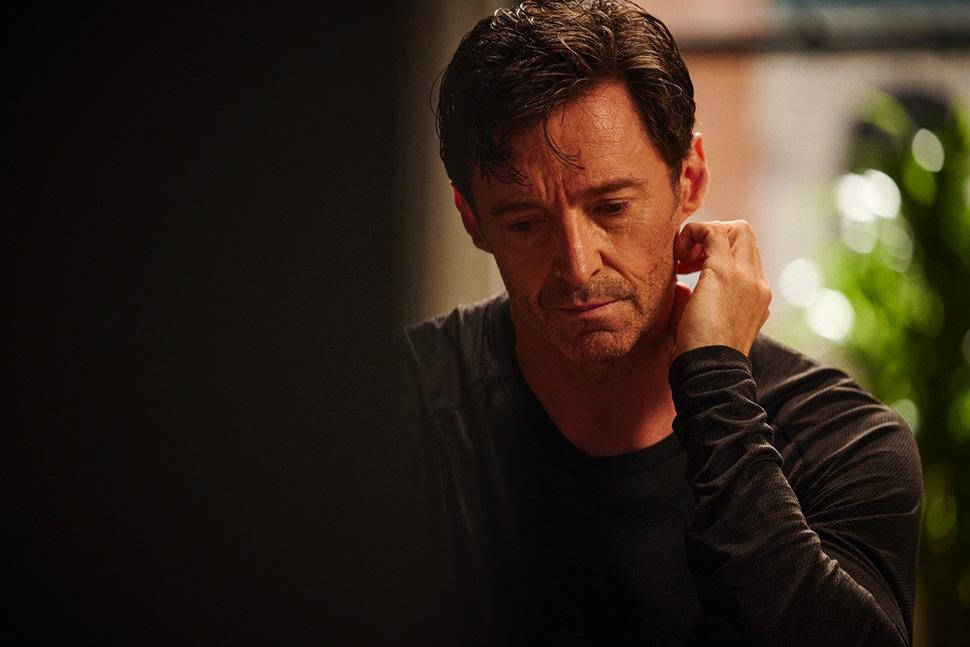 Director Florian Zeller, who won an Oscar last year for The Father, is back with another adaptation of his own stage play – this time, it's The Son. Starring an all-star ensemble led by Hugh Jackman, Laura Dern, Vanessa Kirby, and Anthony Hopkins, the film is about a man named Peter who leads a busy life with his new partner and their baby. One day his life is thrown into disarray when his ex-wife turns up with their teenage son. (S.S.)
---

TÁR
VENEZIA 79: IN COMPETITION
Writer & Director: Todd Field
Cast: Cate Blanchett, Noémie Merlant, Nina Hoss, Sophie Kauer, Julian Glover, Allan Corduner, Mark Strong
Country: USA
Read our Review: TÁR (Venice Review): The Downfall of a Narcissist
One of the most anticipated films of the year is coming to Venezia 79, and we couldn't be more excited! TÁR (whose title is meant to be capitalized, intriguingly) is set in the international world of classical music. The film centers on Lydia Tár, widely considered one of the greatest living composer/conductors, and the first-ever female chief conductor of a major German orchestra. What's even more exciting about Todd Field's (Little Children) movie is that Lydia Tár will be played by the great Cate Blanchett, who apparently learned how to conduct orchestras to prepare for the film. (S.S.)


---
THREE NIGHTS A WEEK

VENICE INTERNATIONAL FILM CRITICS WEEK
Writer & Director: Florent Gouëlou
Cast: Pablo Pauly, Romain Eck, Hafsia Herzi, Harald Marlot, Mathias Jamain, Houngnikpo, Holy Fatma, Calypso Baquey, Jean-Marie Gouëlou
Country: France
Read our Review: Three Nights A Week (Venice Review): Love, in All Its Forms
Interview with Director & Cast: Florent Gouëlou, Pablo Pauly & Romain Eck on Three Nights A Week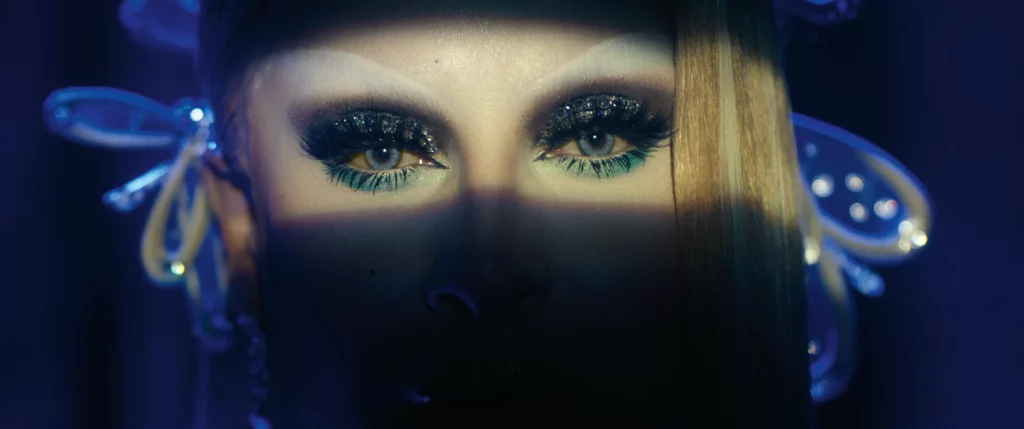 The collateral strands of the Venice Film Festival are always exciting because they often showcase the best independent cinema has to offer, and Three Nights a Week promises to be just that. The film is about a 29-years-old Baptiste who meets a young drag queen named Cookie Kunty, who comes from the Parisian scene and immediately mesmerises him. Initially motivated by the idea of a photography project revolving around Cookie, he immerses himself into this world, eventually embarking upon a relationship with Quentin, the young man behind the drag queen. It sounds to us like we have a very strong contender for this year's Queer Lion Award, and we wouldn't miss it for the world. (S.S.)
---
THE WHALE

VENEZIA 79: IN COMPETITION
Director: Darren Aronofsky
Cast: Brendan Fraser, Sadie Sink, Hong Chau, Samantha Morton, Ty Simpkins
Country: USA
Full Review: The Whale (Review): Fraser Excels In Heartbreaking Tale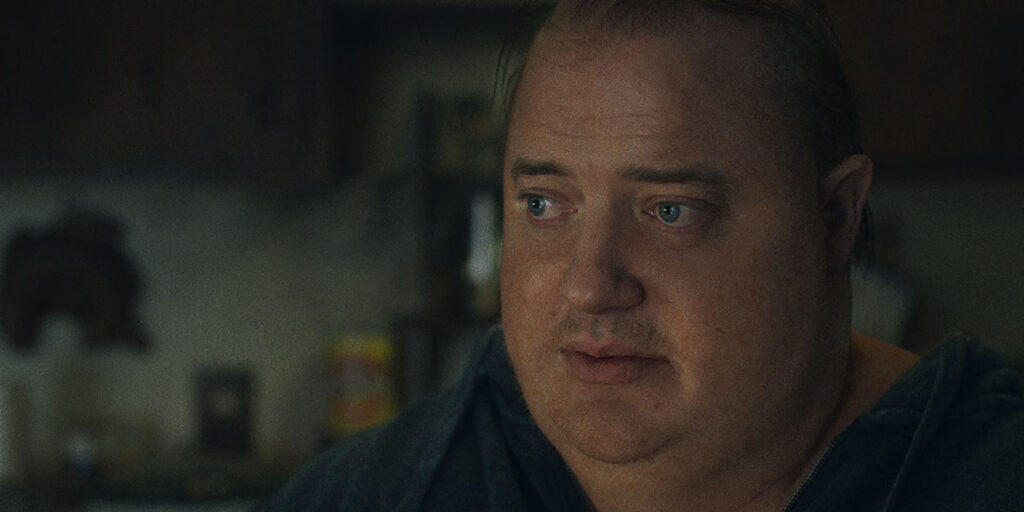 Darren Aronofsky's films usually don't aim for subtlety. The Whale, adapted from the acclaimed play of the same on-the-nose name by Samuel D. Hunter, centres around a morbidly obese, reclusive English teacher named Charlie (Brendan Fraser) who has decided to eat himself to death. But, hoping for one last chance at redemption, he attempts to repair the strained relationship with his teenage daughter Ellie (Sadie Sink). Fraser reckons the role will 'make a lasting impression', and as a social media darling, it'll be really great to see the actor's work appreciated and for him to get opportunities in exciting projects again. (See his upcoming role with Scorsese in Killers of the Flower Moon). Add in the presence of Stranger Things standout Sink, and Aronofsky's film becomes one of the most anticipated films of the festival. (C.F.)
---
10 MORE FILMS TO WATCH AT VENEZIA 79:
---
The 79th Venice International Film Festival will take place on August 31 – September 10, 2022. Read the complete 2022 Venice Film Festival line-up, discover the "Venice Immersive" virtual reality strand of the programme, and find out which celebrities will walk down the red carpet at Venezia 79!