2022 Venice Film Festival: Venezia 79 Line-Up Announced

2022 Venice Film Festival: Official Poster (Lorenzo Mattoti per La Biennale di Venezia / ASAC)
The line-up of the 2022 Venice Film Festival has been announced! Read the full list and find out which films will premiere at Venezia 79.
The 2022 Venice Film Festival is a month away, and the official line-up was announced by Artistic Director Alberto Barbera earlier today. While we already knew the titles of some of the movies that will premiere at Venezia 79, such as Luca Guadagnino's Bones and All, Olivia Wilde's Don't Worry Darling, and Noah Baumbach's White Noise, which will open the festival, we were surprised to find many pleasant surprises, from Martin McDonagh's highly anticipated The Banshees of Inisherin to many independent films we can't wait to watch at the Lido on August 31 – September 10, 2022.
The calendar for the 79th Venice International Film Festival is likely to be published during the first few weeks of August, and the tickets will be on sale not long after that. For now, what we have is a highly promising lineup of World Premieres, representing 56 countries, that comprises 73 feature films, 16 shorts, 2 TV series, 18 "Venezia Classici" restorations, 9 documentaries about cinema, and an extensive Virtual Reality section that will be back at the Lazzaretto Island after two years.
Not only that, but 19 movies will also premiere as part of the 37° Venice International Film Critics Week, and the opening film of the 19° Giornate degli Autori, presided by jury president Céline Sciamma, has also been announced. This year's career Golden Lions will go to Paul Schrader and Catherine Deneuve, and Venezia 79 's jury will be headed by Julianne Moore, with Mariano Cohn, Leonardo Di Costanzo, Audrey Diwan, Leila Hatami, Kazuo Ishiguro, and Rodrigo Sorogoyen as jury members.
Read the full list of films that will premiere at the 2022 Venice Film Festival, 37° Venice International Film Critics Week, and 19° Giornate degli Autori, and don't forget to follow us on our socials to be the first to find out when tickets go on sale, which celebrities will be at the festival, and more!
Last updated on: August 12, 2022
---
2022 VENICE FILM FESTIVAL LINE-UP: IN COMPETITION
OPENING FILM: WHITE NOISE
Director: Noah Baumbach
Starring: Adam Driver, Greta Gerwig, Don Cheadle, Raffey Cassidy, Sam Nivola, May Nivola, Jodie Turner-Smith, André L. Benjamin and Lars Edinger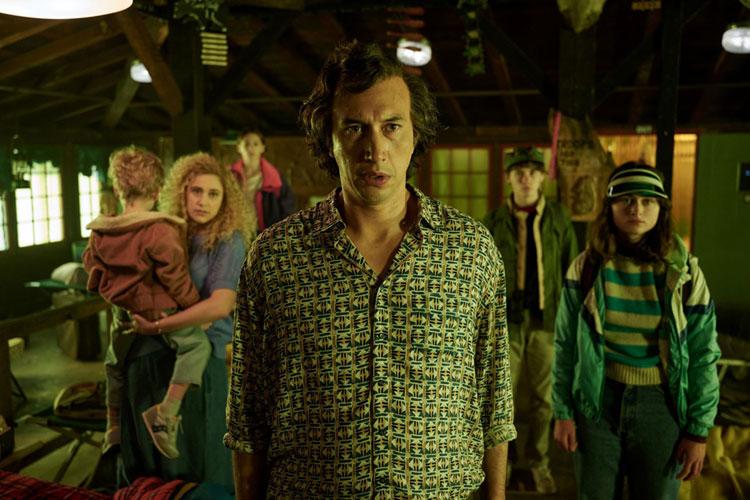 Synopsis: At once hilarious and horrifying, lyrical and absurd, ordinary and apocalyptic, White Noise dramatizes a contemporary American family's attempts to deal with the mundane conflicts of everyday life while grappling with the universal mysteries of love, death, and the possibility of happiness in an uncertain world.
IN COMPETITION: THE LINE-UP
ALL THE BEAUTY AND THE BLOODSHED
Director: Laura Poitras
Synopsis: Documentarian Laura Poitras's latest film is about extraordinary artist Nan Goldin and paints the picture of a whole generation – the generation that gave birth to the myth of the 1970s-80s underground New York City scene.
ATHENA
Director: Romain Gavras
Main Cast: Dali Benssalah, Sami Slimane, Anthony Bajon, Ouassini Embarek, Alexis Manenti
Synopsis: Costa-Gavras' son Romain Gavras' feature directorial debut is about three siblings who have their lives thrown into chaos when their brother, a young immigrant, is tragically killed by the police. Written and produced by Ladj Ly (of the Cannes-winning Les Misérables), the film takes place in a Parisian banlieue and chronicles a popular uprising.
ARGENTINA, 1985
Director: Santiago Mitre
Main Cast: Ricardo Darín, Peter Lanzani, Alejandra Flechner, Norman Briski
Official Trailer: Argentina, 1985 Trailer
Synopsis: Argentina, 1985 is inspired by the true story of Julio Strassera, Luis Moreno Ocampo, and their young legal team of unlikely heroes in their David-vs-Goliath battle, in which, under constant threat, they dared to prosecute Argentina's bloodiest military dictatorship against all odds and in a race against time to bring justice to the victims of the Military Junta.
THE BANSHEES OF INISHERIN
Director: Martin McDonagh
Main Cast: Colin Farrell, Brendan Gleeson, Kerry Condon, Barry Keoghan
Synopsis: The director of Three Billboards Outside Ebbing, Missouri is back with a film set in Ireland, centering on a conflict that arises between two friends when one of them abruptly ends their friendship. Or, in Alberto Barbera's words, "A Beckett kind of story."
BARDO, FALSA CRÓNICA DE UNAS CUANTAS VERDADES
Director: Alejandro G. Iñárritu
Main Cast: Daniel Giménez Cacho, Griselda Siciliani, Ximena Lamadrid, Iker Sanchez Solano, Andrés Almeida, Francisco Rubio
Synopsis: Written by Iñárritu and Birdman collaborator Nicolás Giacobone, BARDO, False Chronicle of a Handful of Truths chronicles the story of a renowned Mexican journalist and documentary filmmaker who returns home and works through an existential crisis as he grapples with his identity, familial relationships, the folly of his memories, and the past of his country. The film is a nostalgic comedy set against an epic personal journey.
BEYOND THE WALL (SHAB, DAKHELI, DIVAR)
Director: Vahid Jalilvand
Main Cast: Navid Mohammadzadeh, Diana Habibi, Amir Aghaee
Synopsis: The life of a blind man starts to fall apart when a wandering woman enters his life.
BLONDE
Director: Andrew Dominik
Main Cast: Ana de Armas, Adrien Brody, Bobby Cannavale
Synopsis: Based on the Joyce Carol Oates's bestselling novel, Blonde is a boldly reimagined fictional portrait of Marilyn Monroe, starring Ana de Armas as the Hollywood legend.
BONES AND ALL
Director: Luca Guadagnino
Main cast: Taylor Russell, Timothée Chalamet, Mark Rylance, André Holland, Chloë Sevigny, Jessica Harper, David Gordon Green, Michael Stuhlbarg, Jake Horowitz
Synopsis: Bones and All was described by Alberto Barbera as "the most profound and increbile non-American film about a lesser known America – the America that lives on the fringes of the American Dream and is, at the same time, a victim of it." Tackling cannibalism, among other topics, the movie is about a young woman who learns how to survive on the margins of society.
CHIARA
Director: Susanna Nicchiarelli
Main Cast: Margherita Mazzucco, Andrea Carpenzano, Carlotta Natoli, Paola Tiziana Cruciani, Luigi Lo Cascio
Synopsis: The director of Nico, 1988 is back with a film that tells the story of St. Clare of Assisi, and that has been put together after years of research.
THE ETERNAL DAUGHTER
Director: Joanna Hogg
Main Cast: Tilda Swinton, Joseph Mydell, Carly-Sophia Davies
Synopsis: The Souvenir director Joanna Hogg's new film is a ghost story, telling the tale of a middle-aged daughter and her elderly mother. The two must confront long-buried secrets when they return to their former family home, a once-grand manor and now a nearly vacant, mysterious hotel.
IL SIGNORE DELLE FORMICHE
Director: Gianni Amelio
Main Cast: Elio Germano, Sara Serraiocco, Luigi Lo Cascio
Synopsis: Italian poet, playwright and director Aldo Braibanti is jailed in 1968 under a Fascist-era law criminalizing gay activity. The informant is his partner's father, who forces his son to undergo electroshock conversion therapy.
LES MIENS (OUR TIES)
Director: Roschdy Zem
Main Cast: Sami Bouajila, Roschdy Zem, Meriem Serbah, Maïwenn, Rachid Bouchareb, Abel Jafrei, Nina Zem
Synopsis: At Venezia 79 's press conference, Alberto Barbera said that many describe Les Miens as "the first French film about a middle-class Maghrebi family."
L'IMMENSITÀ
Director: Emanuele Crialese
Main Cast: Penélope Cruz, Luana Giuliani, Vincenzo Amato, Patrizio Francioni
Synopsis: A story of love set in 1970s Rome, revolving around Clara (Cruz) and her children.
LOVE LIFE
Director: Koji Fukada
Main Cast: Fumino Kimura, Kento Nagayama, Atom Sunada
Synopsis: Reminiscent of Hirokazu Kore-eda's family dramas, Love Life is about a husband and a wife whose peaceful existence is disrupted by a tragic accident that brings their son's long-lost father – now deaf and homeless – back into their life.
MONICA
Director: Andrea Pallaoro
Main Cast: Trace Lysette, Patricia Clarkson, Adriana Barraza, Emily Browning, Joshua Close
Synopsis: Monica is an intimate portrait of a woman who returns home after a long absence to confront the wounds of her past. Reconnecting with her mother and the rest of her family for the first time since leaving as a teenager, Monica embarks on a path of healing and acceptance. The film delves into Monica's internal world and state of mind, her pain and fears, her needs and desires, to explore the universal themes of abandonment and forgiveness.
NO BEARS (KHERS NIST)
Director: Jafar Panahi
Main Cast: Jafar Panahi, Naser Hashemi, Vahid Mobaseri, Bakhtiar Panjeei, Mina Kavani, Reza Heydari
Synopsis: One of the most prominent among Iranian film directors and screenwriters, Jafar Panahi has unfortunately just been arrested in his home country again, but his new film is still premiering at the 2022 Venice Film Festival. No Bears tells two parallel love stories in which the partners are thwarted by hidden, inevitable obstacles, the force of superstition, and the mechanics of power.
OTHER PEOPLE'S CHILDREN (LES ENFANTS DES AUTRES)
Director: Rebecca Zlotowski
Main Cast: Virginie Efira, Roschdy Zem, Chiara Mastroianni, Callie Ferreira
Synopsis: Other People's Children tells a personal story for director Rebecca Zlotowski, and revolves around a childless woman who forms a deep bond with her boyfriend's young daughter.
SAINT OMER
Director: Alice Diop
Main Cast: Kayije Kagame, Guslagie Malanda, Valérie Dréville, Aurélia Petit
Synopsis: A young novelist named Rama witnesses the Saint-Omer Criminal Court trial of Laurence Coly, who is accused to have killed her 15-months-old daughter by abandining her on a beach in the North of France. Rama intends to use these events for her new novel, but what she learns during the trial make her questions her certainties.
THE SON
Director: Florian Zeller
Main Cast: Hugh Jackman, Laura Dern, Vanessa Kirby, Zen McGrath, Anthony Hopkins, Hugh Quarshie
Synopsis: The director of The Father is back with the story of a man whose busy life with his new partner and their baby is thrown into chaos when his ex-wife turns up with their teenage son.
TÀR
Director: Todd Field
Main Cast: Cate Blanchett, Noémie Merlant, Nina Hoss, Sophie Kauer, Julian Glover, Allan Corduner, Mark Strong
Synopsis: Todd Field's new film stars Cate Blanchett as Lydia Tár, considered by many one of the greatest living composer and conductors. Tár was the first-ever female chief conductor of a major German orchestra, and the film is set in the international world of classical music.
UN COUPLE
Director: Frederick Wiseman
Main Cast: Nathalie Boutefeu
Synopsis: Not much is known about Un Couple yet, but Wiseman made this film with collaborator Nathalie Boutefeu while he was isolated in the Parisian countriside.
THE WHALE
Director: Darren Aronofsky
Main Cast: Brendan Fraser, Sadie Sink, Hong Chau, Samantha Morton, Ty Simpkins
Synopsis: A reclusive English teacher suffering from severe obesity attempts to reconnect with his estranged teenage daughter for one last chance at redemption.
---
2022 VENICE FILM FESTIVAL LINE-UP: OUT OF COMPETITION
FICTION
THE HANGING SUN (CLOSING FILM)
Director: Francesco Carrozzini
Main cast: Alessandro Borghi, Jessica Brown Findlay, Sam Spruell, Frederick Schmidt, Raphael Vicas, Peter Mullan, Charles Dance
Synopsis: Based on the novel "Midnight Sun" by Jo Nesbø, this noir thriller is set amidst the rarefied atmospheres of the Norwegian summer where the sun never sets. On the run from his former employer, a reluctant hitman seeks refuge in an isolated village where he is faced with events that test the true nature of his conscience. This Sky production will air on Sky Cinema later this year.
DEAD FOR A DOLLAR (GLORY TO THE FILMMAKER AWARD TO WALTER HILL)
Director: Walter Hill
Main cast: Christoph Waltz, Willem Dafoe, Rachel Brosnahan, Warren Burke, Benjamin Bratt
Synopsis: This western follows a famed bounty hunter who runs into his sworn enemy, a professional gambler and outlaw that he had sent to prison years before. Christoph Waltz, Willem Dafoe, and Rachel Brosnahan have all been confirmed in attendance at Venezia 79.
DON'T WORRY DARLING
Director: Olivia Wilde
Main cast: Florence Pugh, Harry Styles, Chris Pine, Olivia Wilde, KiKi Layne, Gemma Chan
Synopsis: This stunning psychological thriller is about a couple, Alice (Pugh) and Jack (Styles), who live in the idealized community of Victory, an experimental company town housing the men who work for the top-secret Victory Project and their families. Life is perfect in this desert utopia, with their every need met by the company in return for discretion and unquestioning commitment to the Victory cause. But when cracks in their idyllic life begin to appear, exposing flashes of something sinister, Alice starts questioning exactly what they're doing in Victory, and why.
DREAMIN' WILD
Director: Bill Pohlad
Main cast: Casey Affleck, Noah Jupe, Zooey Deschanel, Chris Messina, Jack Dylan Grazer, Walton Goggins, Beau Bridges
Synopsis: Two very young musicians living in a remote US town in the country decide to record a music album. The album isn't successful, and only one of them keeps pursuing music as a career. Twenty years later, one of the songs resurfaces on YouTube and becomes a sensation.
KAPAG WALA NANG MGA ALON (WHEN THE WAVES ARE GONE)
Director: Lav Diaz
Main cast: John Lloyd Cruz, Ronnie Lazaro, Shamaine Centenera-Buencamino, Dms Boongaling
Synopsis: Lav Diaz' new film is about one of the best investigators of the Philippine who finds himself in a moral crossroad, after having witnessed his institution's being a party to a murderous anti-drug campaign promoted by president Rodrigo Duterte. Or, in Alberto Barbera's words, "It's only three hours long!"
KÕNE TAEVAST (CALL OF GOD)
Director: KIM Ki-Duk
Main cast: Zhanel Sergazina, Abylai Maratov
Synopsis: Kim Ki-Duk's latest work has been completed by estonian director Weber.
LIVING
Director: Oliver Hermanus
Main cast: Bill Nighy, Aimee Lou Wood, Alex Sharp, Tom Burke
Synopsis: Living is the only film in the 2022 Venice Film Festival 's program that has already had its World Premiere at another festival (Sundance, in January). But the exception was made by Venezia 79 as a homage to jury member Kazuo Ishiguro: the film is the remake of Akira Kurosawa's masterpiece Ikiru – only, with the events taking place no longer in Japan but in 1950s London.
MASTER GARDENER (CAREER GOLDEN LION TO PAUL SCHRADER)
Director: Paul Schrader
Main cast: Joel Edgerton, Sigourney Weaver, Quintessa Swindell
Synopsis: A meticulous horticulturist who is devoted to tending the grounds of a beautiful estate and pandering to his employer, the wealthy dowager.
PEARL
Director: Ti West
Main cast: Mia Goth, David Corenswet, Tandi Wright, Matthew Sunderland, Emma Jenkins-Purro
Synopsis: This "X-traordinary" origin story is the prequel to Ti West's incredibly successful slasher film X, which came out earlier this year. Trapped on her family's isolated farm, Pearl must tend to her ailing father under the bitter and overbearing watch of her devout mother. Lusting for a glamorous life like she's seen in the movies, Pearl's ambitions, temptations, and repressions all collide. Pearl will be screened at midnight on the first Saturday of the festival!
SICCITÁ
Director: Paolo Virzì
Main cast: Claudia Pandolfi, Silvio Orlando, Valerio Mastandrea, Sara Serraiocco, Elena Lietti, Gabriel Montesi, Tommaso Ragno, Max Tortora, Monica Bellucci, Diego Ribon, Vinicio Marchioni, Emanuela Fanelli
Synopsis: It hasn't rained in Rome for 3 years. Regulations and customs change as a group of intertwined characters deal with the water shortage.
NON FICTION
A COMPASSIONATE SPY
Director: Steve James
Synopsis: A compelling documentary about a brilliant young physicist who was called to be part of the Manhattan Project – which led to the creation of the atomic bomb – and eventually decided to become a spy for the Russians, moved by his ideals.
BOBI WINE GHETTO PRESIDENT
Directors: Christopher Sharp & Moses Bwayo
Synopsis: A documentary about Uganda's "ghetto president" Bobi Wine, who is confirmed in attendance at the festival.
FREEDOM ON FIRE: UKRAINE'S FIGHT FOR FREEDOM
Directors: Evgeny Afineevsky & Alex Kashpur
Synopsis: A militant film recorded with sync sound, made on events that are still hapening to this day. In Alberto Barbera's words, "it's a testimony and a document that's destined to become subject of future history."
IN VIAGGIO
Director: Gianfranco Rosi
Synopsis: For the first time, the director of Notturno and Sacro Gra edits something that wasn't filmed by himself, documenting Pope Francis' "via crucis" travels like we've never seen them before.
THE KIEV TRIAL
Director: Sergei Loznitsa
Synopsis: The Kiev Trial documents the trial in Ukraine against the nazi hierarcs who led to the extermination of jews in the country.
THE MATCHMAKER
Director: Benedetta Argenteri
Synopsis: The director interviews the most infamous British jihadist, Tooba Gondal, and attempts to tackle the subject of ISIS from the point of view of the women who are part of the caliphate. The result is the disquieting portrait of Gondal herself, as well as a powerful analysis of the power exorcised by ISIS on women.
MUSIC FOR BLACK PIGEONS
Directors: Jørgen Leth & Andreas Koefoed
Synopsis: What does it feel like to play music and to listen to it? Director Jørgen Leth poses the same question to musicians, who try to describe what it is to make music. Det Danske Filminstitut describes this documentary as "a cinematic improvisation piece […] about creating somethinf unlike anything you've ever heard before." Musician Jakob Bro might be present at the 2022 Venice Film Festival.
NUCLEAR
Director: Oliver Stone
Synopsis: Is nuclear power to be avoided, or can it actually save humanity? "Oliver Stone's nonconfirmist thesis won't leave you indifferent," Alberto Barbera warns. "But I urge you to watch the film without prejudices, and meditate."
GLI ULTIMI GIORNI DELL'UMANITÀ
Directors: Enrico Ghezzi & Alessandro Gagliardo
Synopsis: Filmed over the course of nearly three years, the film is a meditation on life as seen by someone behind the camera.
SERIES
COPENHAGEN COWBOY: EPISODES 1-6
Director: Nicolas Winding Refn
Main Cast: Angela Bundalovic, Andreas Lykke Jorgensen, Li li Zhang, Zlatko Buric, Ramadan Huseini, Dragana Milutinovic
Synopsis: A young heroine named Miu travels through Copenhagen's criminal netherworld.
RIGET EXODUS (THE KINGDOM EXODUS): EPISODES 1-5
Director: Lars Von Trier
Main Cast: Bodil Jørgensen, Mikael Persbrandt, Tuva Novotny, Lars Mikkelsen, Nikolaj Lie Kaas, Nicolas Bro, Alexander Skarsgård
Synopsis: Heavily influenced by the ghostly series The Kingdom, the sleepwalker Karen seeks answers to the unresolved questions of the series in order to save the hospital from doom. Sound asleep one night, Karen wanders into the darkness and inexplicably ends up in front of the hospital. The gate to the Kingdom is opening once more…
SHORT FILMS
A GUERRA FINITA
Director: Simone Massi
Voiced by: Gino Strada
CAMARERA DE PISO
Director: Lucrecia Martel
Cast: Jorgelina Contreras, Daniel Valenzuela, Anavelí Acero, Ariel Gigena
IN QUANTO A NOI
Director: Simone Massi
Voiced by: Wim Wenders
LOOK AT ME
Director: Sally Potter
Cast: Javier Bardem, Chris Rock
---
2022 VENICE FILM FESTIVAL LINE-UP: ORIZZONTI
PRINCESS (OPENING FILM)
Director: Roberto De Paolis
Main Cast: Glory Kevin, Lino Musella, Sandra Osagie, Salvatore Striano, Maurizio Lombardi
Synopsis: The director of Cannes favourite Cuori Puri returns with his second film, which was made after two years of preparation together with its Nigerian protagonist. The movie blends documentary and fiction to tell the story of a young Nigerian clandestine who sells her body on the outskirts of a big city, and, in Alberto Barbera's words, "confirms Roberto De Paolis' uncommon talent".
A NOIVA (THE BRIDE)
Director: Sérgio Tréfaut
Main Cast: Joana Bernardo, Lola Dueñas, Hugo Bentes
Synopsis: The first fiction film that approaches the subject of the wives of jihadist militants, shot entirely in the Iraqi Kurdistan.
AUTOBIOGRAPHY
Director: Makbul Mubarak
Main Cast: Kevin Ardilova, Arswendy Bening Swara, Haru Sandra, Rukman Rosadi
Synopsis: This politically important debut from Indonesia explicitly approaches the heritage left in the country by Sukarno's bloody dictatorship.
ARU OTOKO (A MAN)
Director: Kei Ishikawa
Main Cast: Satoshi Tsumabuki, Sakura Andô, Masataka Kubota, Nana Seino
Synopsis: Kei Ishikawa returns to Venice with another unusual thriller – only, this time the investigations are conducted by a lawyer.
BLANQUITA
Director: Fernando Guizzoni
Main Cast: Laura López, Alejandro Goic, Amparo Noguera, Marcelo Alonso, Daniela Ramírez, Ariel Grandón
Synopsis: The director of the San Sebastian-winning Jesus returns with a story that has social undertones and deals with abuse towards young teens.
CHLEB I SOL (BREAD AND SALT)
Director: Damian Kocur
Main Cast: Tymoteusz Bies, Jacek Bies, Dawid Piejko,Nikola Raczko, Nadim Suleiman, Nadeem Shalave
Synopsis: A pianist, student of the Warsaw Academy of Music, returns to his hometown in Poland for a vacation. Time has stood still in this provincial town, and Tymek is actually on a holiday stop to Western Europe, where he has received a foreign scholarship. The film explores themes of violence and xenophobia, and conveys a sense of impending tragedy.
EN LOS MÁRGENES (ON THE FRINGE)
Director: Juan Diego Botto
Main Cast: Penélope Cruz, Luis Tosa
Synopsis: In his feature debut, popular Argentinian actor Juan Diego Botto tells us a series of interwoven stories over the course of one day.
INNOCENCE
Director: Guy Davidi
Synopsis: The only documentary in the Orizzonti section is about the incredibly high number of suicides amongst young recruits in the America army. "Surprising and moving," says Alberto Barbera.
JANG-E JAHANI SEVOM (WORLD WAR III)
Director: Houman Seyedi
Main Cast: Mohsen Tanabandeh, Neda Jebreili, Mahsa Hejazi, Navid Nosrati
Synopsis: This Iranian film is narratively original and "constantly surprises and disconcerts the viewer, little by little," in Alberto Barbera's words.
LA SYNDICALISTE (THE SITTING DUCK)
Director: Jean-Paul Salomé
Main Cast: Isabelle Huppert, Grégory Gadebois, Marina Foïs, Yvan Attal, François-Xavier Demaison, Pierre Deladonchamps
Synopsis: The film is inspired by a story that made the headlines a few years ago, and tells the tale of a trade unionist who is victim to an assault.
LUXEMBOURG, LUXEMBOURG
Director: Antonio Lukich
Main Cast: Amil Nasirov, Ramil Nasirov, Lyudmyla Sachenko
Synopsis: This Ukranian comedy is clearly inspired from Kusturica's works, which it frequently references. The movie is about two brothers who learn that their father, who left them when they were children, is dying in Luxembourg, far away from them – only, by the time we meet them, one brother considers their father a hero, while the other thinks he's a scoundrel.
NAJSREЌNIOT ČOVEK NA SVETOT (THE HAPPIEST MAN IN THE WORLD)
Director: Teona Strugar Mitevska
Main Cast: Jelena Kordić Kuret, Adnan Omerović, Labina Mitevska, Ana Kostovska, Ksenija Marinković, Izudin Bajrović
Synopsis: Macedonian director Teona Strugar Mitevska brings this Bosnian production to Venezia 79. The film tackles the trauma resulting from Sarajevo's siege, told through the point of view of a couple whose hidden trauma are unveiled a little at a time.
POUR LA FRANCE (FOR MY COUNTRY)
Director: Rachid Hami
Main Cast: Karim Leklou, Shaïn Boumedine, Lubna Azabal, Samir Guesmi, Laurent Lafitte, Vivian Sung
Synopsis: The director of La Melodie returns to the Venice Film Festival with a film that's about a 23 years old algerian officer who dies during an initiation ceremony to enter the prestigious military school of Saint-Cyr. We follow his older brother Ismaël, the black sheep of the family, as he finds himself having to deal with his brother's funeral arrangements.
OBET' (VICTIM)
Director: Michal Blaško
Main Cast: Vita Smachelyuk, Gleb Kuchuk, Igor Chmela, Viktor Zavadil, Inna Zhulina, Alena Mihulov
Synopsis: This debut from Czech Republic is about a mother's ethical and political conflict as she faces her son's surprising behaviour. The film approaches themes of racism and immigration.
SPRE NORD (TO THE NORTH)
Director: Mihai Mincan
Main Cast: Soliman Cruz, Nikolai Becker, Bartholome Guingona, Emmanuel Sto. Domingo, Olivier Ho Hio Heen, Alexandre NGuyen
Synopsis: A religious Filipino sailor working on a transatlantic ship discovers a hidden Romanian stowaway. Convinced by a Bible this emigrant has, the sailor starts playing a dangerous game, involving his crew, his faith in God and an innocent man's life. (deFilm)
TI MANGIO IL CUORE
Director: Pippo Mezzapesa
Main Cast: Elodie, Francesco Patanè, Francesco Di Leva, Lidia Vitale, Brenno Placido, Tommaso Ragno, Michele Placido
Synopsis: The on-screen debut of Italian singer Elodie, Ti Mangio Il Cuore explores familiar feuds in Puglia.
TRENQUE LAUQUEN
Director: Laura Citarella
Main Cast: Laura Paredes, Ezequiel Pierri, Rafael Spregelburd, Elisa Carricajo, Juliana Muras, Verónica Llinás, Cecilia Raine
Synopsis: At a four hour-runtime, the longest film at the 2022 Venice Film Festival takes its name after a town in the province of Buenos Aires, and is made of many stories that Alberto Barbera describes as reminiscent of Roberto Bolaño. The film will be shown in one screening, but with an interval.
VERA
Director: Tizza Covi & Rainer Frimmel
Main Cast: Vera Gemma, Daniel De Palma, Sebastian Dascalu, Annamaria Ciancamerla, Walter Saabel
Synopsis: The Italian Tizza Covi and the Austrian Rainer Frimmel always work together. It's their first time at the Venice Film Festival with an Italian production about a woman who lives in the shadow of her famous father, in Roman high society. When she injures a child in a traffic accident, she forms an intense relationship with an eight-year-old boy and his father. But is this connection genuine or is it a world she can never hope to fit into?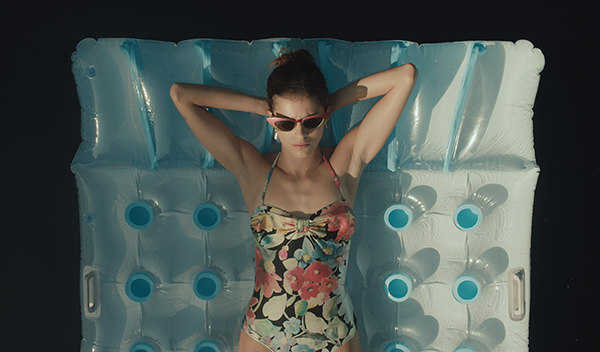 ORIZZONTI EXTRA
L'ORIGINE DU MAL (ORIGIN OF EVIL) – OPENING FILM
Director: Sébastien Marnier
Main cast: Laure Calamy, Doria Tillier, Jacques Weber, Dominique Blanc, Suzanne Clément, Céleste Brunnquell
Synopsis: Jealousy and bitterness break Stephane's family when she invents a whole other life for herself in order to impress the rich man and the women around her.
AMANDA
Director: Carolina Cavalli
Main cast: Benedetta Porcaroli, Galatéa Bellugi, Giovanna Mezzogiorno, Michele Bravi
Synopsis: Amanda, 24, lives mostly isolated and has never had any friends, even if it's the thing she wants the most. Amanda chooses her new mission as to convince her childhood friend to believe that they are still best friends.
BI ROYA (WITHOUT HER)
Director: Arian Vazirdaftari
Main cast: Tannaz Tabatabaei, Saber Abar, Shadi Karamroudi, Reza Davoudnezhad, Maedeh Tahmasbi, Faranak Kalantar
Synopsis: Roya is getting ready to emigrate from Iran when she happens to meet a young woman who seems to have lost her memory. Roya gives her a home and introduces her to family and friends, not knowing that this woman has come to replace her. "An interesting debut for many reasons," says Alberto Barbera.
GOLIATH
Director: Adilkhan Yerzanov
Main cast: Berik Aytzhanov, Daniyar Alshinov, Dmitrij Chebotarev, Alexandra Revenko, Rabiya Abish, Yerken Gubashev
Synopsis: A Katzakian western with the strong socio-political crisis component that characterises all of Yerzanov's films.
HANGING GARDENS
Director: Ahmed Yassin Al Daradji
Main cast: Wissam Diyaa, Jawad Al Shakarji, Hussain Muhammad Jalil, Akram Mazen Ali
Synopsis: This debut film film tactfully, and in a lighthearted way, tackles a taboo theme in Arabic cinema – that of teenage sexuality.
NEZOUH
Director: Soudade Kaadan
Main cast: Hala Zein, Kinda Aloush, Nizar Alani, Samer Almasri
Synopsis: Soudade Kaadan, who won the Venice Film Festival award for best debut in 2018, returns to the festival with another film that's also set in Siria. This time, he tells the allegorical, fairytale-like tale of two women, a mother and a daughter, who decide to leave Damascus to become refugees against their husband/father's wishes.
NOTTE FANTASMA
Director: Fulvio Risuleo
Main cast: Edoardo Pesce, Yothin Clavenzani
Synopsis: The story of a crazy night in Rome that leads to the improbable meeting between a policeman and an Egyptian teenager.
VALERIA MITHATENET (VALERIA IS GETTING MARRIED)
Director: Michal Vinik
Main cast: Lena Fraifeld, Dasha Tvoronovich, Yaakov Zada Daniel, Avraham Shalom
Synopsis: This Torino Film Lab production revolves around two Ukrainian sisters, the former already living in Israel after having married someone she found online, and the latter planning to do the same.
ZAPATOS ROJOS (RED SHOES)
Director: Carlos Eichelmann Kaiser
Main cast: Eustacio Ascacio, Natalia Solián
Synopsis: unknown
---
VENICE IMMERSIVE (VR)
Discover the 2022 Venice Film Festival Immersive line-up.
---
BIENNALE COLLEGE CINEMA
COME LE TARTARUGHE
Director: Monica Dugo
Main Cast: Monica Dugo, Romana Maggiora Vergano, Edoardo Boschetti, Francesco Gheghi, Angelo Libri, Sandra Collodel, Annalisa Insardà / Italia / 82'
BANU
Director: Tahmina Rafaella
Main Cast: Tahmina Rafaella, Melek Abbaszadeh, Zaur Shafiyev, Jafar Hasan, Kabira Hashimli, Emin Asgarov / Azerbaigian, Italia, Francia, Iran / 90'
GORNYI LUK (MOUNTAIN ONION)
Director: Eldar Shibanov
Main Cast: Esil Amantay, Amina Gaziyeva, Zhazira Kaskey, Kuantay Abdimadi, Laura Tursunkanova, Sanzhar Madi / Kazakistan / 90'
PALIMPSEST
Director: Hanna Vastinsalo
Main Cast: Riitta Havukainen, Emma Kilpimaa, Krista Kosonen, Kaisu Mäkelä, Leo Sjöman, Antti Virmavirta / Finlandia / 109'
ELELE (VIRTUAL REALITY)
Director: Sjoerd Van Acker
MONO (VIRTUAL REALITY)
CHROMA 11 (VIRTUAL REALITY)
Director: Tsang Tsui-Shan
---
VENEZIA CLASSICI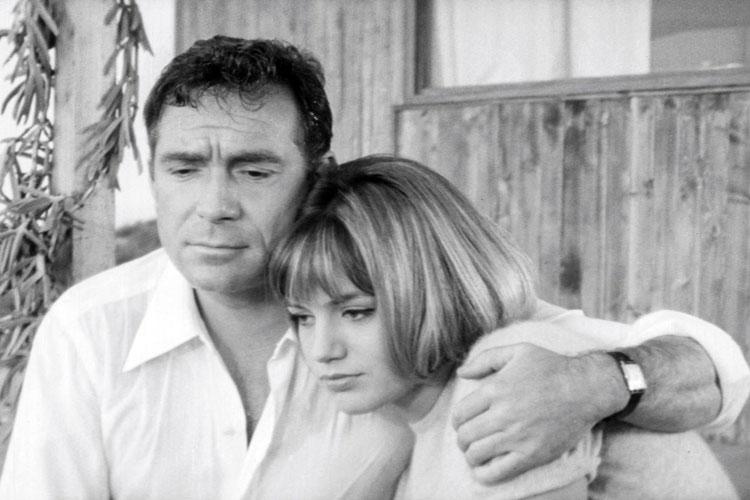 TERESA LA LADRA
Director: Carlo Di Palma
Restored by: Cineteca Nazionale
MES PETITES AMOUREUSES
Director: Jean Eustache
Restored by: Les Films du Losange
THE DRAUGHTSMAN'S CONTRACT (I MISTERI DEL GIARDINO DI COMPTON HOUSE)
Director: Peter Greenaway
Restored by: BFI NATIONAL ARCHIVE
KAMIGAMI NO FUKAKI YOKUBO (IL PROFONDO DESIDERIO DEGLI DEI)
Director: Shohei Imamura
Restored by: Nikkatsu
UCHO (L'ORECCHIO)
Director: Karel Kachyna
Restored by: Národní Filmový Archiv / National Film Archive
BRATAN (FRATELLO)
Director: Bakhtyar Khudojnazarov
Restored by: Veit Helmer-Filmproduktion
CAVALCADE
Director: Frank Lloyd
Restored by: The Film Foundation / Walt Disney Picture
THERESE AND ISABELLE
di RADLEY METZGER (Francia, USA, Germania, Paesi Bassi, 1968, 119', B/N) restauro: by NWR-Denmark / Cinema Preservation Alliance-U.S.
KAZE NO NAKA NO MENDORI (UNA GALLINA NEL VENTO)
Director: Yasujiro Ozu
Restored by: Shochiku
TEOREMA
Director: Pier Paolo Pasolini
Restored by: Cineteca di Bologna
SHATRANJ KE KHILARI (I GIOCATORI DI SCACCHI)
Director: Satyajit Ray
Restored by: The National Film Archive of India
LE CAPORAL ÉPINGLÉ
Director: Jean Renoir
Restored by: StudioCanal
LA MARCIA SU ROMA
Director: Dino Risi
Restored by: Cineteca Nazionale
LA VOGLIA MATTA
Director: Luciano Salce
Restored by: Cineteca Nazionale
KOROSHI NO RAKUIN (LA FARFALLA SUL MIRINO)
Director: Seijun Suzuki
Restored by: Nikkatsu
CANYON PASSAGE
Director: Jacques Tourneur
Restored by: Universal Pictures / The Film Foundation
THE BLACK CAT
Director: Edgar G. Ulmer
Restored by: Universal Pictures
DULI SHIDAI [A CONFUCIAN CONFUSION]
Director: Edward Yang
Restored by: Taiwan Film and Audiovisual Institute
---
VENEZIA CLASSICI: DOCUMENTARIES ABOUT CINEMA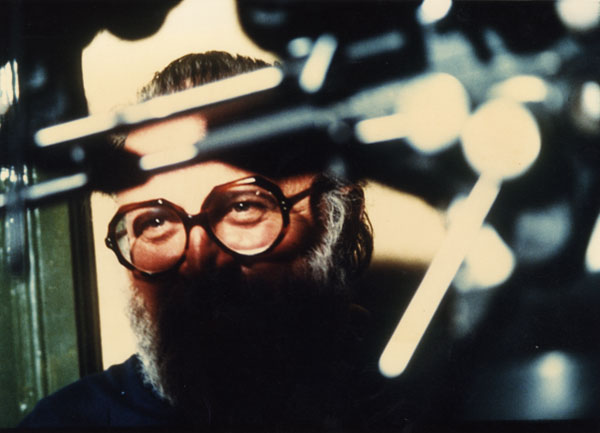 RAGTAG
Director: Giuseppe Boccassini
DESPERATE SOULS, DARK CITY AND THE LEGEND OF MIDNIGHT COWBOY
FRAGMENTS OF PARADISE
FRANCO ZEFFIRELLI, CONFORMISTA RIBELLE
Director: Anselma Dell'Olio
JERRY SCHATZBERG, PORTRAIT PAYSAGE (JERRY SCHATZBERG, LANDSCAPE PORTRAIT)
GODARD SEUL LE CINÉMA (GODARD CINEMA)
THE GHOST OF RICHARD HARRIS
BONNIE
SERGIO LEONE – L'ITALIANO CHE INVENTÒ L'AMERICA
Director: Francesco Zippel
---
GIORNATE DEGLI AUTORI
MARCH ON ROME – OPENING FILM, SPECIAL EVENT
Director: Mark Cousins
Synopsis: The film takes its cue from the film A Noi by Umberto Paradisi, produced in 1923 under the aegis of the Fascist Party as an official documentary about the period leading up to Benito Mussolini's takeover of the Italian government. Co-written by Mark Cousins and Tony Saccucci, the film sees Alba Rohrwacher in the role of Anna, a working-class woman embodying the feeling of ordinary Italians at the time, initially an enthusiastic supporter of the regime, then disillusioned and a fierce critic. Striking stock footage and photos provided by the Luce Archives.
DIRTY DIFFICULT DANGEROUS – OPENING FILM
Director: Wissam Charaf
Synopsis: not yet available. Watch this space!
THE LISTENER – CLOSING FILM / OUT OF COMPETITION
Director: Steve Buscemi
Synopsis: The Listener follows a helpline volunteer who is part of the small army that gets on the phone every night, fielding calls from all kinds of people feeling lonely and broken. (Imdb)
BENTU
Director: Salvatore Mereu
Synopsis: not yet available. Watch this space!
BĚŽNÁ SELHÁNÍ
Director: Cristina Groșan
Synopsis: not yet available. Watch this space!
BLUE JEAN
Director: Georgia Oakley
Synopsis:
EL AKHIRA. LA DERNIÈRE REINE
Directors: Adila Bendimerad & Damien Ounouri
Synopsis: not yet available. Watch this space!
LES DAMNÉS NE PLEURENT PAS
Director: Fyzal Boulifa
Synopsis: not yet available. Watch this space!
LOBO E CÃO (WOLF AND DOG)
Director: Cláudia Varejão
Synopsis: not yet available. Watch this space!
PADRE PIO
Director: Abel Ferrara
Synopsis: Starring Shia LaBeouf as the titular saint, the film follows Italian Saint Padre Pio on his early years.
STONEWALLING
Directors: Huang Ji & Ryuji Otsuka
Synopsis: not yet available. Watch this space!
THE MAIDEN
Director: Graham Foy
Synopsis: not yet available. Watch this space!
---
VENICE INTERNATIONAL FILM CRITICS WEEK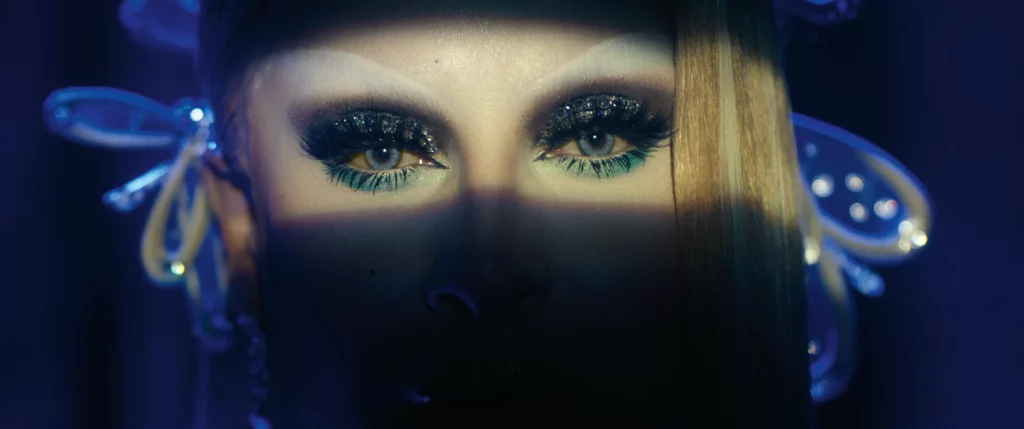 THREE NIGHTS A WEEK (TROIS NUITS PAR SEMAINE) – OPENING FILM
Director: Florent Gouëlou
Main Cast: Pablo Pauly, Romain Eck, Hafsia Herzi, Harald Marlot, Mathias Jamain, Houngnikpo, Holy Fatma, Calypso Baquey, Jean-Marie Gouëlou
Synopsis: 29-years-old Baptiste is in a relationship with Samia when he first meets Cookie Kunty, a young drag queen from the Parisian scene who immediately mesmerises him. Initially motivated by the idea of a photography project revolving around Cookie, he immerses himself into this world, eventually embarking upon a relationship with Quentin, the young man behind the drag queen.
QUEENS (MALIKATES) – CLOSING FILM
Director: Yasmine Benkiran
Main Cast: Nisrine Erradi, Nisrine Benchara, Rayhan Guaran, Jalila Talemsi, Hamid Nider, Younes Chara, Abderrahim Tamimi, Salman Horma
Synopsis: Casablanca, Morocco. A trio of women with the police on their tail embarks on a long escape that takes them across the rugged red terrain and flower-filled valleys of the Atlas to finally reach the Atlantic ocean.
BLOOD (O SANGUE) – SPECIAL EVENT
Director: Pedro Costa
Main Cast: Pedro Hestnes, Nuno Ferreira, Inês Medeiros, Canto e Castro, Isabel de Castro, Henrique Viana, Luis Santos
Synopsis: It's Christmas, New Year's Eve. Two brothers, one is 18 years old, the other 10. They swear to keep a secret: this time, dad went away forever… Trying to abide by their promise the brothers will lose each other. Secrets, vows, partings: the night of childhood.
ANHELL69
Director: Theo Montoya
Main Cast: Camilo Najar, Sergio Pérez, Juan Pérez, Alejandro Hincapié, Julián David Moncada, Camilo Machado, Víctor Gaviria, Alejandro Mendigaña
Synopsis: A funeral car cruises the streets of Medellín, while a young director tells the story of his past in this violent and conservative city. He remembers the pre-production of his first film, a Class-B movie with ghosts. The young queer scene of Medellín is casted for the film, but the main protagonist dies of a heroin overdose at the age of 21, just like many friends of the director. Anhell69 explores the dreams, doubts and fears of an annihilated generation, and the struggle to carry on making cinema.
BEATING SUN (TANT QUE LE SOLEIL FRAPPE)
Director: Philippe Petit
Main Cast: Swann Arlaud, Sarah Adler, Grégoire Oestermann, Pascal Rénéric, Lee Fortuné-Petit, Djibril Cissé, Marc Robert, Philippe Petit
Synopsis: Max doesn't dream of making green walls for five-star hotels. Tenacious landscaper, committed but cornered, he fights to create a wild garden, without fence, in the heart of downtown Marseille: a plant area open to all. After years of rejection, his project reached the final stage of an architecture competition. For Max, this is the last chance to offer oxygen to the people who are suffocating in an urban hell, under the beating sun.
DOGBORN
Director: Isabella Carbonell
Main Cast: Silvana Imam, Philip Oros, Mia Liu, Emma Lu
Synopsis: Homeless and invisible – the Twins are constantly struggling to survive. Sister is a ticking time bomb; her screams are loud. Brother, on the other hand, doesn't speak, but rather screams inwards. Their dream of a real home leads to an unexpected job opportunity that sounds simple enough: transport goods from point A to point B. But when the goods appear in the form of two young girls, the unspeakable happens: a rift suddenly occurs between Brother and Sister. Over the course of two intense days the twins are forced to make a life-altering decision: how far are they willing to go in their quest for a better future?
EISMAYER
Director: David Wagner
Main Cast: Gerhard Liebmann, Luka Dimić, Julia Koschitz, Anton Noori, Christopher Schärf, Karl Fischer, Lion Tatzber
Synopsis: Sergeant Major Eismayer, the toughest and most feared instructor in the Austrian Armed Forces, keeps a secret, which threatens his job and his family, carefully hidden from the public: he is gay. He spends a lot of effort to keep his double life a secret. When the openly gay Falak joins the unit, Eismayer clashes with him but is also drawn to the provocative Falak. His heteronormative life is more and more shaken. For a man like Eismayer, the traditional role model of the soldier is not compatible with a gay relationship. Will he remain true to his image as a tough macho man or follow the call of his heart? And can the two men even be compatible at all? Based on the real lives of Sergeant Major Charles Eismayer and Major Mario Falak.
HAVE YOU SEEN THIS WOMAN?
Director: Dušan Zorić & Matija Gluščević
Main Cast: Ksenija Marinković, Isidora Simijonović, Boris Isaković, Alex Elektra, Ivana Vuković, Vlasta Velisavljević, Goran Bogdan, Jasna Đuričić
Synopsis: In the heat of a summer day, Draginja discovers a dead body that resembles her. In the heat of a summer day, Draginja hires a fake husband to show off in front of her friends. In the cold of a winter night, Draginja roams the streets hoping to recover her lost memory. Through three different life possibilities, a middle-aged woman tries to get out of her skin.
MARGINI
Director: Niccolò Falsetti
Main Cast: Francesco Turbanti, Emanuele Linfatti, Matteo Creatini, Valentina Carnelutti, Nicola Rignanese, Paolo Cioni, Silvia D'Amico, Aurora Malianni
Synopsis: Late 2000s. Edoardo, Iacopo and Michele are the members of a punk band in Grosseto in the Tuscan Maremma. Tired of playing in embarrassing contexts, they finally have the chance to open for a famous American hardcore punk band, the Defense. Everything is ready, but on the day they receive a call from the concert organisers: the gig just fell through. Edo, Iac and Miche don't give up: if they can't play in Bologna, the Defense will come to Grosseto! Soon though, the paradoxes of provincial life and the grotesque mentality of their fellow citizens seem to leave no way out, turning every little detail into an insurmountable problem. The arrival of the American band is inexorably approaching and, besides the doubtful turnout of the endeavour, the risk is to lose something precious and irreplaceable they have always been taking for granted: their strong and unique friendship.
SKIN DEEP (AUS MEINER HAUT)
Director: Alex Schaad
Main Cast: Mala Emde, Jonas Dassler, Dimitrij Schaad, Maryam Zaree, Thomas Wodianka, Edgar Selge
Synopsis: At first glance, Leyla and Tristan seem like a happy young couple. But when they travel to a mysterious, remote island, a game of identities begins, which changes everything – their perception, their sexuality, their whole "self". Not only is their relationship in jeopardy, they may never be who they once were again…
SHORT FILMS:
PINNED INTO A DRESS, Gianluca Matarrese & Guillaume Thomas
HAPPY BIRTHDAY, Giorgio Ferrero
ALBERTINE WHERE ARE YOU?, Maria Guidone
LIKE SNAILS (COME LE LUMACHE), Margherita Panizon
NOSTOS, Mauro Zingarelli
SAPLING (PUIET), Lorenzo Fabbro & Bronte Stahl
REGINETTA, Federico Russotto
REMAINS (RESTI), Federico Fadiga
LUCID ROOM (LA STANZA LUCIDA), Chiara Caterina
---
The 2022 Venice Film festival will take place at Venezia Lido on August 31 – September 10, 2022. Read the full line-up on the Biennale's official site and keep checking our site and socials for news and updates from Venezia79.