Tribeca 2022: 15 Films to Watch at the Festival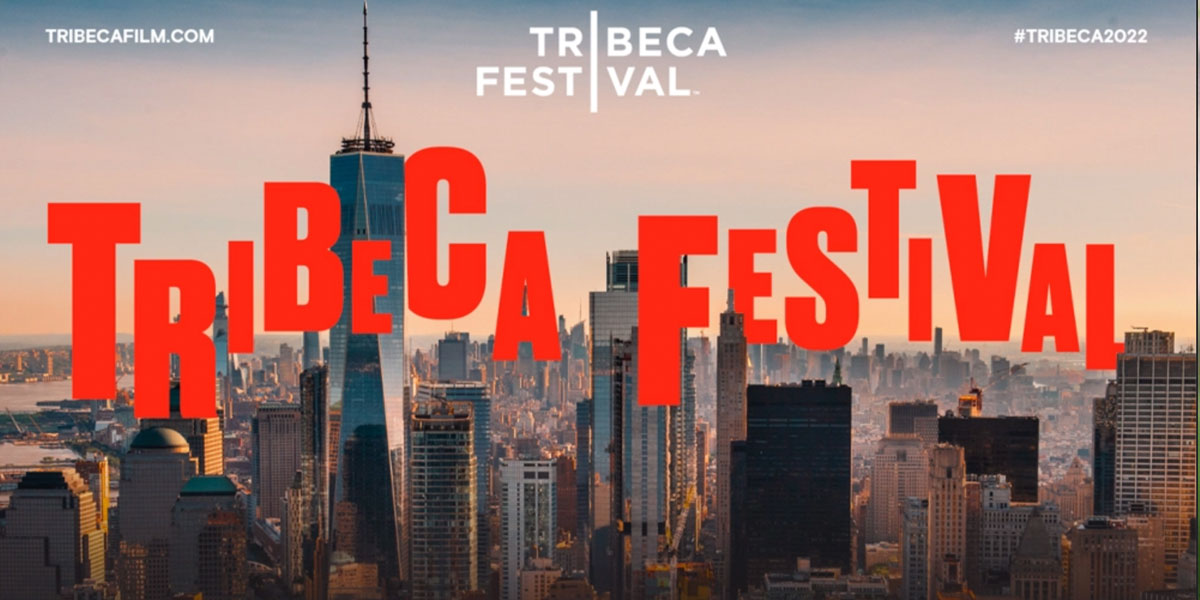 2022 Tribeca Film Festival: official poster
Tribeca 2022 is about to begin, and our writers recommended 15 great films to watch at the festival in person and online on June 8-19.
---
The Tribeca Film Festival is happening on June 8-19, and this year it will be a hybrid festival, with a great selection of films taking place in person but also many exciting screenings you'll be able to virtually attend from home. This year, 110 feature films from 150 filmmakers across 40 countries will be screened at Tribeca, including 88 World Premieres, 2 international premieres, 7 North American premieres, 2 U.S. premieres, and 11 New York premieres. Out of these films, 50 are directorial debuts and 81 have been directed by female, BIPOC, and LGBTQIA+ filmmakers. But that's not all: this year's program also features 43 shorts in competition, 11 episodic works, 4 retrospective screenings, many exciting talks and a great Virtual Reality section, with many immersive experiences and games premiering at the festival.
The tickets are on sale now and, to help you decide which screenings to attend, we've made a list of 15 films to watch at the festival, recommended by our staff writers. Check them out below, and don't forget to follow us on Twitter, Instagram and Facebook for daily updates and reviews from Tribeca!
---
THE BLACK PHONE

MIDNIGHT – NEW YORK PREMIERE
Director: Scott Derrickson
Official Tribeca 2022 Page: click here

I've had my eye on The Black Phone long before I knew I was going to Tribeca, so it makes sense that it's my most anticipated film of the festival. An adaptation of the Joe Hill short story of the same name, The Black Phone stars Mason Thames as Finney, a young teen who is taken by the infamous local child abductor known as "The Grabber" (Ethan Hawke). When trapped in the Grabber's basement, Finney comes across a telephone that he can somehow use to speak with the ghosts of the Grabber's previous dead victims. They help him prepare to fight back against his captor, while his sister Gwen (Madeleine McGraw) spearheads a rescue attempt of her own. Scott Derrickson is coming off of directing the MCU's Doctor Strange, and I'm always interested in what filmmakers do with their smaller films in the wake of big blockbuster success. Ethan Hawke is always great to see on screen, the film already has positive buzz from critics who have seen it, and the trailer shows the potential of The Black Phone to be a strange, tense, upsetting thriller. (Joseph Tomastik)
---
CHERRY

TRIBECA ONLINE PREMIERES
Director: Sophie Galibert
Official Tribeca 2022 Page: click here
Full Review: A Charming Comedy About Embracing Adulthood
After an unplanned pregnancy, a 25-year-old in Los Angeles finds she only has 24 hours to make one of the most important decisions of her life. Fired from working at a costume shop, she wanders around town, looking for advice from her boyfriend, friends, and family. As she does this, she is confronted with having to finally embrace adulthood and how others view her for wanting to run away from it.
Feature film debuts are always fascinating ones, and Sophie Galibert's directorial debut seems to be a promising new filmmaker with a fresh new voice. The story itself that she is tackling is one that is extremely relatable, so we're excited to unpack yet another coming-of-age tale about having to embrace adulthood. We can't wait to see Alex Trewhitt's performance as Cherry. (Edgar Ortega)
---
CORNER OFFICE

SPOTLIGHT NARRATIVE – WORLD PREMIERE
Director: Joachim Back
Official Tribeca 2022 Page: click here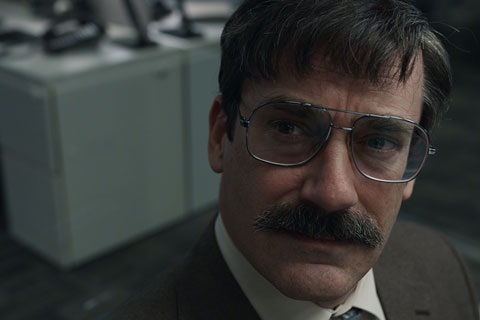 This office satire from Academy Award-winning filmmaker Joachim Back (The New Tenants) had our attention from the moment we read the synopsis. The film stars Jon Hamm (Top Gun: Maverick) as Orson, a mustachioed, compulsive office worker who would seem to be the only hard-working employee at his company – at least, in his own opinion. One day, Orson finds a beautiful, empty corner office, but the happiness is short-lived as he soon discovers that his colleagues are complaining to the boss about his "impeccable work ethic". If you're as intrigued as we are, don't miss the film at the festival! (Serena Seghedoni)
---
THE COURTROOM

TRIBECA ONLINE PREMIERES
Director: Lee Sunday Evans
Official Tribeca 2022 Page: click here
Full Review: Musings on Immigration Law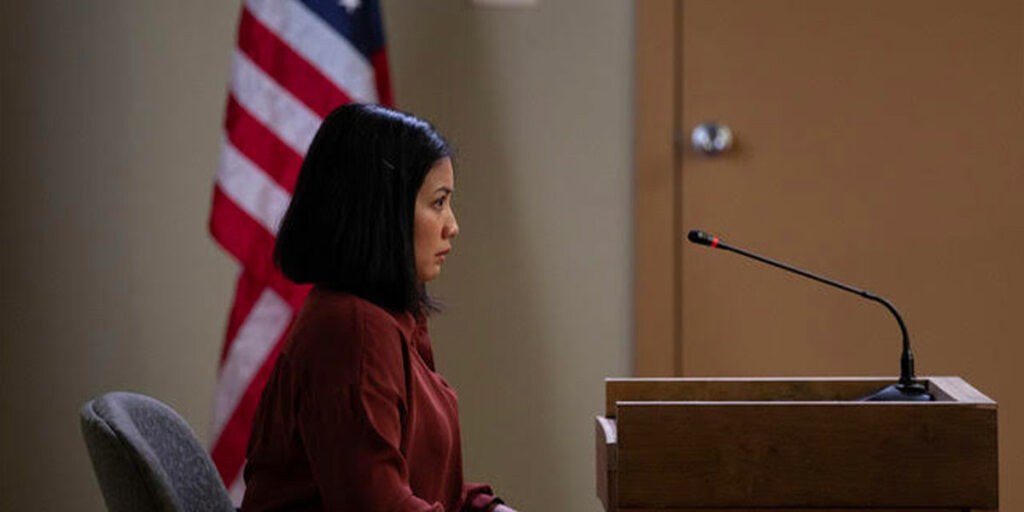 Originally created as a critically-acclaimed off-Broadway play, Obie Award Winning filmmaker Lee Sunday Evans' The Courtroom tells the story of Elizabeth Keathley (Kristin Villanueva, who also starred in the play), a Filipina immigrant who mistakenly registers to vote while on a K3 visa, a crime punishable by deportation. Using actual courtroom transcripts and a partially rendered set that only shows us certain parts of the room to convey more tension and intimacy, the film documents the defendant's story from the moment when she first appears in front of a judge till we find out the verdict – a verdict that ultimately led to a change in law in seven states in regards to voter registration. Both the film's innovative format and its subject matter make it a must watch at the festival. (Serena Seghedoni)
---
THE FORGIVEN

SPOTLIGHT NARRATIVE
Director: John Michael McDonagh
Official Tribeca 2022 Page: click here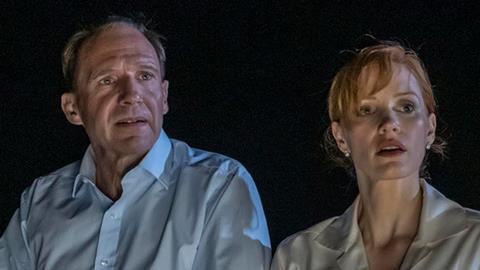 The Forgiven is probably my second most anticipated film of Tribeca for its cast and concept. Ralph Fiennes and Jessica Chastain star as a couple on the edge of divorce, trying to save their marriage with a trip to Morocco. Things go from bad to worse, however, when they accidentally hit and kill a young boy. This causes the two to go their separate ways, where they both explore their terrible actions as well as the vices they've been carrying beforehand, while those around them must deal with the aftermath. I haven't seen any of director John Michael McDonagh's work, but this has a ton of potential as a bleak, uncomfortable character piece, especially with its promises to delve into themes such as power, morality, bigotry, and repression. A lot of mystery comes from the vagueness of such a description, but that only makes me more curious to go in and discover this tale for myself. Fiennes and Chastain are also two of my favorite current actors, so seeing them together is a selling point all on its own. (Joseph Tomastik)
---
IN HER NAME

TRIBECA ONLINE PREMIERES
Director: Sarah Carter
Official Tribeca 2022 Page: click here
Full Review: An Awkward Family Drama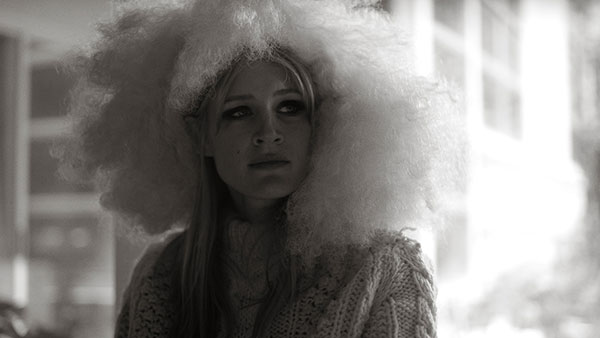 Freya (Erin Hammond, Shangri-LA), an aspiring artist, has sacrificed her career to take care of her father, who used to be an artist himself. Eventually, Freya's sister Fiona (Ciera Danielle, Banking on Christmas) shows up to help. Both sisters have to grapple with the fact that their famous dad will pass away while reliving old memories in the house they were raised in. As they do this, the sisters are forced to work around their sibling rivalry as they navigate their eccentric father as well as the new-agey hippies and groupies that flock around him. One question remains: who is to be the benefactor of their father's fortune?
Actress turned director Sarah Carter treats us with her feature debut. As somebody who's found success in the industry and has worked with iconic filmmakers like Spike Lee, Judd Apatow and Steven Spielberg, inspiring her to become a filmmaker in her own right, we cannot wait to discover what kind of director Carter will turn out to be. (Edgar Ortega)
---
THE INTEGRITY OF JOSEPH CHAMBERS

US NARRATIVE COMPETITION – WORLD PREMIERE
Director: Robert Machoian
Official Tribeca 2022 Page: click here
Full Review: Proving One's Worth
Interview: Clayne Crawford on The Integrity of Joseph Chambers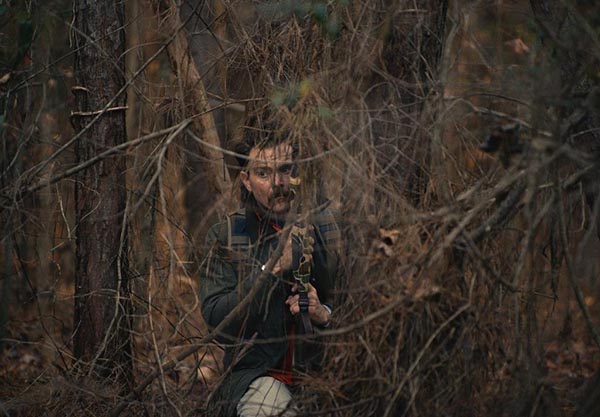 Joe (Clayne Crawford, The Killing of Two Lovers) is a family man hoping to prove his worth as a man. So, he decides to venture into the woods and go deer hunting by himself. Joseph's peaceful adventure in the woods is short-lived when he begins to be tormented all alone in the wilderness.
Robert Machoian comes back after his critically-acclaimed feature The Killing of Two Lovers. Many have been in Joseph's shoes before where they feel like they need to prove their worth, whether these are men or women. So, seeing Machoian explore the every-day man's wishes to feel important and powerful is something that I am sure will be meaningful and extremely relatable. (Edgar Ortega)
---
JERRY & MARGE GO LARGE

SPOTLIGHT NARRATIVE – WORLD PREMIERE
Director: David Frankel
Official Tribeca 2022 Page: click here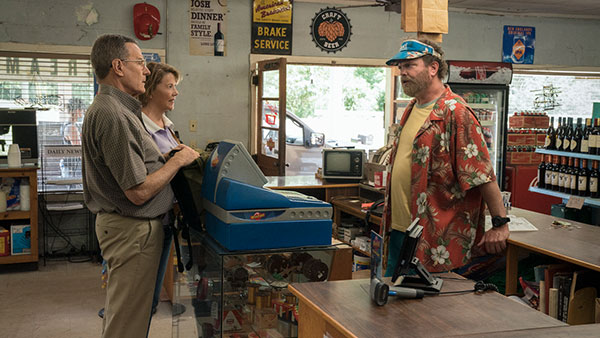 Jerry Selbee's (Bryan Cranston, Your Honor) life is turned upside down after retiring from his decades-long job at the local factory, maintaining a stable and satisfying routine, leaving him feeling purposeless and lost. He keeps avoiding exploring new hobbies despite being encouraged by his supportive wife, Marge (Annette Bening, Death on the Nile), and his now adult children. That changes, though, when a legal loophole in the lottery system catches his attention and love for statistics. Realizing there is more than enough money to be won, Jerry clues their local friends into the secret in an attempt to help revive a town and its citizens from economic disaster. Things get tricky when a brilliant but smarmy Ivy Leaguer trips upon the same systemic mistake and makes a play for Jerry and Marge's game.
What makes us so excited for this film in particular is the fact that David Frankel (director of The Devil Wears Prada and Marley & Me) is behind the camera here. It is always great to see Bryan Cranston in any role as well, so getting to experience this charming tale based on a true story through his performance and that of Annette Bening's as the titular couple will be an absolute treat. (Edgar Ortega)
---
LAND OF GOLD

VIEWPOINTS – WORLD PREMIERE
Director: Nardeep Khurmi
Official Tribeca 2022 Page: click here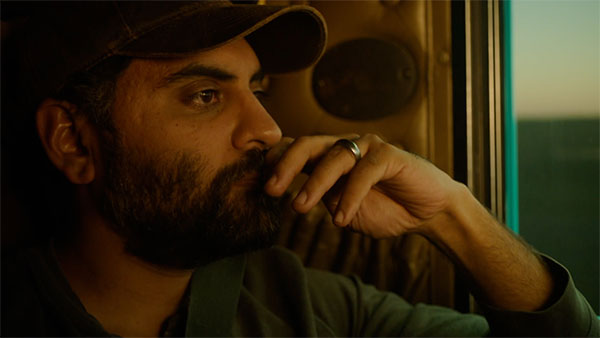 Land of Gold begins with first-generation Punjabi truck driver Kiran (Nardeep Khurmi, also the film's writer and director) telling his 37-week pregnant wife that he has accepted a last-minute trucking job to Boston, as they need the money. Even if his wife isn't happy about his decision, Kiran leaves, only to find an undocumented 10-year-old Mexican-American girl hiding in his trailer. Needless to say, Kiran's journey takes on a whole new meaning, becoming not only more dangerous but also a chance to reflect on his own impending fatherhood, as well as his memories of his own father. Like Tribeca's Frederic Boyer writes, Land of Gold explores "what it means to be seen as "other" in white America," and for that, alone, it should be on your watchlist. But there's also much more than that, as Khurmi's debut is also a meditation on trauma, an exploration of family – not only the one we're born into but also the one we make for ourselves – and an invitation to experience life's most meaningful moments. We wouldn't miss it for the world. (Serena Seghedoni)
---
MY LOVE AFFAIR WITH MARRIAGE

INTERNATIONAL NARRATIVE COMPETITION – WORLD PREMIERE
Director: Signe Baumane
Official Tribeca 2022 Page: click here
Full Review: The Truth About Love
See Also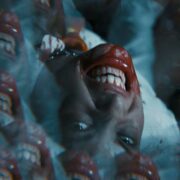 In My Love Affair With Marriage, Latvian-born animator Signe Baumane crafts a unique, semi-autobiographical animated musical journey experienced through the eyes ofZelma (Dagmara Domińczyk, of Succession), a young girl we follow from birth to adulthood, also accompanied by a friendly neuron (Michele Pawk) who explains the neurochemical changes in her body and a Greek chorus of Latvian women – the "internalized voices of society" – who sing to her about conformity and repression. Developed with multiple styles of animation, with the characters themselves hand-drawn, with shadows sketched-in, but the environments they inhabit made of hand-made sets and papier-mâché sculptures, My Love Affair With Marriage delves into women's role in society and our quest for true love, urging us to recognise cultural biases and find a sense of self-worth despite societal expectations. The film's original approach to themes that couldn't be more timely, together with its unique style of animation, place it at the very top of our watchlist for Tribeca 2022. (Serena Seghedoni)
---
NEXT EXIT

US NARRATIVE COMPETITION – WORLD PREMIERE
Director: Mali Elfman
Official Tribeca 2022 Page: click here
Full Review: Searching for Meaning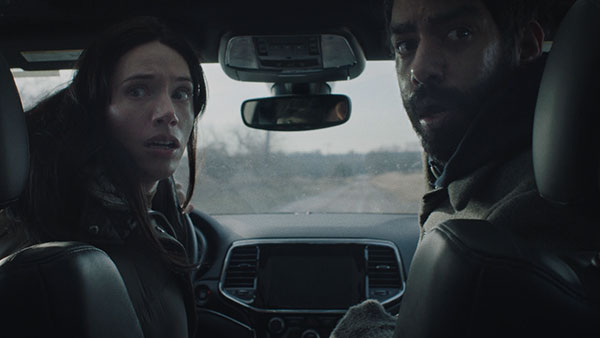 What would you do if, one day, humanity found tangible evidence of an afterlife? Next Exit takes place in a world where ghosts walk among us, and a doctor (Karen Gillan, of Dual) is looking for volunteers who'd be willing to die and be tracked in the beyond to help her do more research on this phenomenon. Surprisingly, there is no scarcity of self-destructive people, and the film revolves around two strangers, Rose (Katie Parker, of The Haunting of Hill House) and Teddy (Rahul Kohli, of Supergirl), who share a ride to the doctor's facility, each carrying their own share of trauma. Writer-director Mali Elfman's (daughter of composer Danny Elfman) feature-length debut would seem to take a new approach to tackling fascinating, complex themes that couldn't be more relevant, and we can't wait to find out more. (Serena Seghedoni)
---
OFFICIAL COMPETITION

SPOTLIGHT NARRATIVE – US PREMIERE
Directors: Mariano Cohn & Gastón Duprat
Official Tribeca 2022 Page: click here
Full Review: A Squandered Satire
In Official Competition, Lola Cuevas (Penélope Cruz) is a renowned director commissioned by a billionaire entrepreneur who impulsively wants to create a masterpiece film. Cuevas enlists the help of a Hollywood heartthrob (Antonio Banderas) and a titan of the stage (Oscar Martínez). What starts out with high hopes takes a turn as Cuevas proceeds to put her team through a series of increasingly bizarre "rehearsals", forcing them to confront each other as well as their own past careers. Any premise involving filmmaking or the movie business generally gets my attention, so I hope that whatever surprises come from this escalating series of trials is as sharply satirical as Official Competition is setting itself up to be. (Joseph Tomastik)
---
PINK MOON

INTERNATIONAL NARRATIVE COMPETITION – WORLD PREMIERE
Director: Floor van der Meulen
Official Tribeca 2022 Page: click here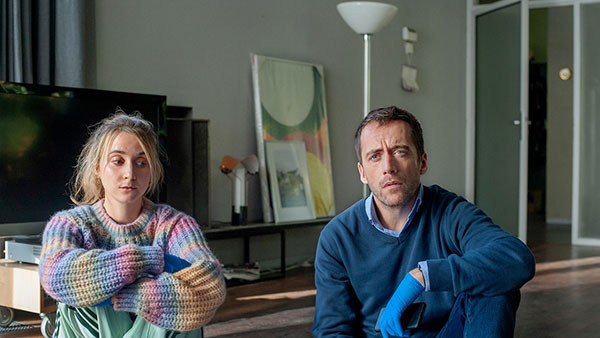 Iris (Julia Akkermans, Dirty Lies) and her older brother Ivan (Eelco Smits, Feast) are told by their 74-year-old father the absurd news that he's had enough of life and intends to end it all by his next birthday. While Ivan reluctantly accepts his wishes, Iris fights back and is determined to persuade him to change his mind.
Director Floor van der Meulen has the potential of saying something deeply special and powerful with Pink Moon. There aren't a lot of films tackling the issues of suicide, or that sense of mortality once we grow old enough to struggle to find reasons to live on. So, seeing a film that will hopefully shed a light to this is something to be looking forward to. (Edgar Ortega)
---
SPACE ODDITY

SPOTLIGHT NARRATIVE – WORLD PREMIERE
Director: Kyra Sedgwick
Official Tribeca 2022 Page: click here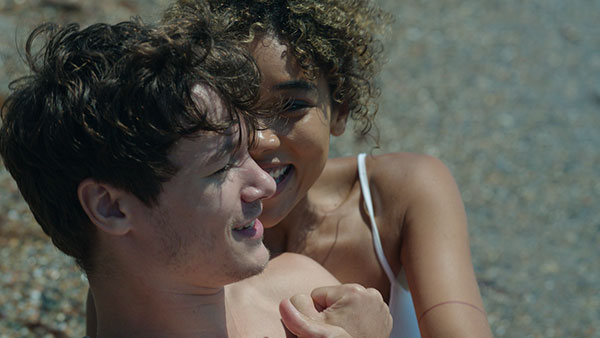 Romance meets science-fiction in the Kyra Sedgwick-directed Space Oddity. Alex (Kyle Allen) is given the long-awaited opportunity to travel to space thanks to a Mars colonization program. But things get complicated by a number of factors. He begins learning about potential dirty secrets surrounding the colonization program's legitimacy, he faces concerns over his parents' flower farm, and he forms a strong connection with a new girl in town named Daisy (Alexandra Shipp). All of these on-Earth problems and developments force Alex to question his decisions and ask himself if he can accept running away from his past in favor of life beyond the stars.
This sounds like an extremely personal story that already has me wondering what Alex's true motivations are. Is his desire to go to space one of genuine ambition and passion, or is his life on Earth so difficult that he's doing it to escape? Space Oddity is proclaiming itself to be a source of optimism in such a dark reality, so hopefully I'll be able to take something enlightening from what it has on offer. I also love Alexandra Ship in tick, tick, … BOOM!, so it'll be nice to see her in a festival film like this. (Joseph Tomastik)
---
THERE THERE

SPOTLIGHT NARRATIVE – WORLD PREMIERE
Director: Andrew Bujalski
Official Tribeca 2022 Page: click here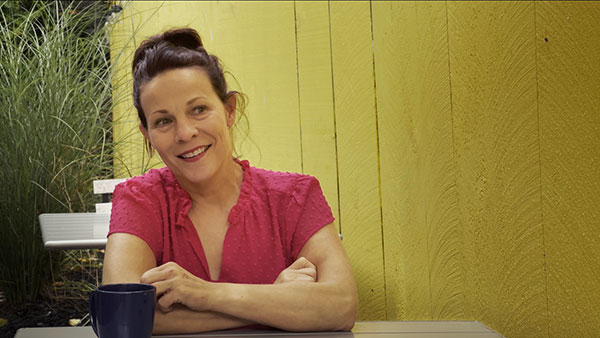 Andrew Bujalski's There There is shaping up to be the most experimental film I plan on seeing at Tribeca. This comedy stars Jason Schwartzman, Lili Taylor, Lennie James, and Molly Gordon in not a single linear narrative, but rather a series of short scenes that promise to present us with a "delirious mirror image of everyday life," seemingly designed to elicit off-put and conflicting reactions within the viewer. Musical interludes between these scenes will also be present courtesy of Jon Natchez. Considering this is Bujalski's seventh feature film, he'll likely maintain full control of whatever bizarre vision he has in store for us. Whether that vision will be for me is wildly up in the air, as this seems like the kind of experimental film that either really works for me or really doesn't. However There There turns out, I'm always willing to take a gamble on a fascinating and different premise. (Joseph Tomastik)
---
MORE FILMS TO WATCH AT TRIBECA 2022: