Next Exit (2022) Film Review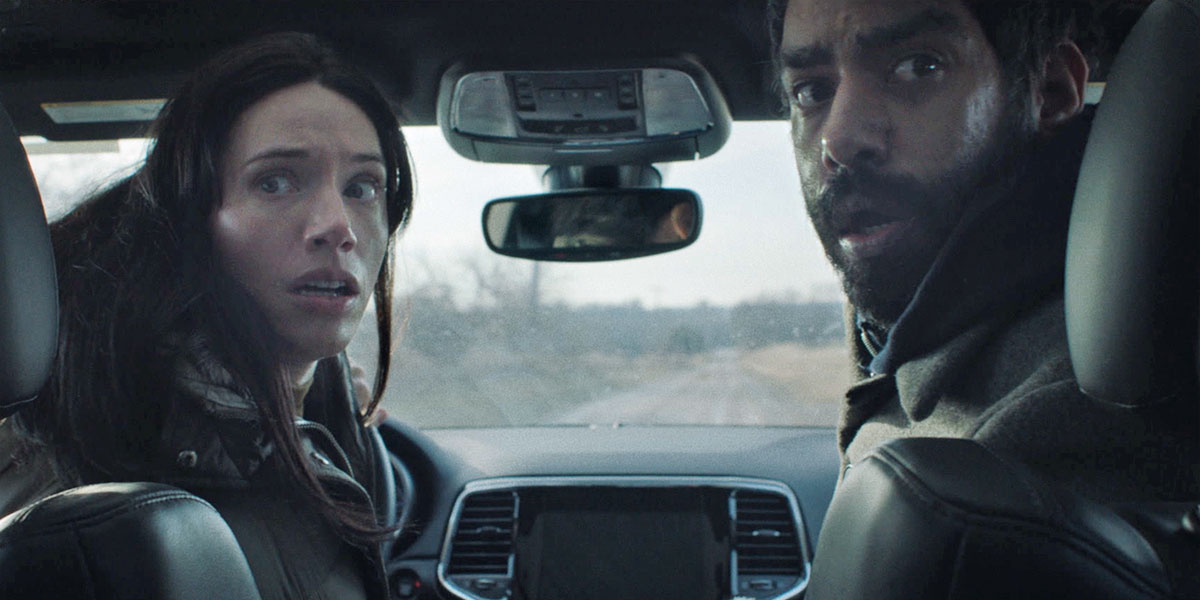 Next Exit (XYZ Films | 2022 Tribeca Film Festival)
Taking place in a world where ghosts and humans coexist, Next Exit is really about two self-destrictive humans looking for something to hold on to.
---

What if, one day, we were to find tangible evidence of an afterlife? What if the people we've lost were actually walking among us, invisible to the human eye but somehow visible to camera lenses, and able to interact with us? If the existence of ghosts could be proven, what would humanity do? Would we want to spend as much time as possible with our long lost friends and relatives, cherishing every second of that extra time we've been given, safe in the knowledge that one day we'd be able to join them as ghosts and make contact with our own progeny from the beyond? Or would we take both their and our own life for granted, knowing that death isn't the end of it all? In the scenario conjured up by writer and director Mali Elfman (Locker Room Z) in her feature film debut, it's even bleaker than that.
Next Exit shows us a world where a research scientist, Dr Stevensen (Karen Gillan, of Dual), stumbled upon the discovery that ghosts walk among us when a child was seen playing cards with his dead grandfather, and founded an institute to further research this phenomenon and, to use her own words, "usher [the world] into the next era of human existence." Dr Stevensen believes that our consciousness lives beyond our physical bodies, and, at an institute called Life Beyond, she attempts to track and record "transition to another existence" by studying volunteers who choose to end their own lives prematurely to help science. Of course, Dr Stevensen's methods have sparked debates between various communities, with some advocating for "the right to die" and others, like the Catholic church, condemning the doctor for "praying on the vulnerable" and "playing God," but it's even more complicated than that. In the not-so-distant future envisaged in Next Exit, the discovery of life after death has paradoxically made more and more people want to die.
In these past few years alone, perhaps as a result of the tough times we've been through, plenty of creatives have tried to imagine an after life, bringing us many shows and films that attempted to provide us with answers while, in a way, exorcising death. This was the case with The Good Place, which focuses on a morally flawed human being who suddenly dies and finds herself in a utopic version of Heaven that doesn't quite look like what she had expected, and Upload, set in a world where people can simply upload their consciousness onto expensive but realistic Virtual Reality environments where they'll enjoy a digital existence and get to interact with their living relatives, for better or worse. Even Apple TV+'s Severance toys with the idea of someone's consciousness being altered, creating different living versions of our own selves. But, in all those series, death is used as a premise to explore the evils of our own society, and their protagonists strive to survive their irrevocably altered existences no matter what. Elfman's approach in Next Exit couldn't be more different, as instead of having characters who suddenly die and try to come to terms with that, she presents us with two protagonists who can't wait to put an end to their own lives.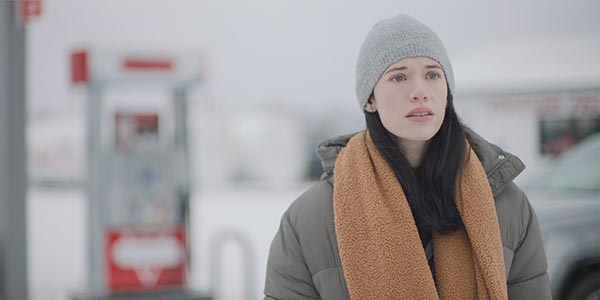 The two protagonists in question are Rose (Katie Parker, of The Haunting of Hill House) and Teddy (Rahul Kohli, of Supergirl), two strangers who meet by chance while heading to Life Beyond, Dr Stevensen's institute in San Francisco, where they're booked in for an appointment on the same day, and who end up sharing a car on their way there. When we meet Teddy and Rose, they're at their most self-destructive and disillusioned, the former with no family and no accomplishments to be proud of, the latter having either lost or driven away everyone she ever cared about, and both wishing to put an end to the constant state of pain they're in.
It's a state of being that won't be unfamiliar to many viewers, and Next Exit draws us in with a compelling central premise that makes it stand out from other films approaching similar subjects, as its protagonists have both hit rock bottom and even spending time with one another won't change how difficult their lives have become. As Rose and Teddy encounter a bunch of strangers on their journey – such as a priest with a heart of gold (Tongayi Chirisa's Father Jack), a veteran with too many memories (Tim Griffin's John), and a hitchhiker named Karma (Diva Zappa) – it becomes even more evident to us that we're all on the same boat: no one has any answers, and there's no wisdom to be found from any of these strangers.
See Also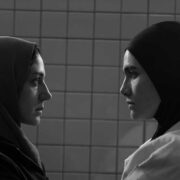 Up till that point, Next Exit is a truly compelling film that approaches many themes in a much darker, more realistic way than most of its predecessors, with excellent performances from Katie Parker and Rahul Kohli that keep us invested in their characters' journeys not only because we wish to find out if they'll actually go through with their plan and end their lives at Life Beyond, but also because we genuinely care about them.
Unfortunately, it's in the second half of the film that Next Exit loses us, with some pacing issues, some speedy resolutions of conflicts, and a conclusion that's punctuated by incredibly poignant pieces of dialogue (especially a brilliantly delivered monologue by Kohli that's the best scene of the entire film) but that we also absolutely saw coming, and that ends up depriving the entire journey of the meaning it had acquired and making it feel like a detour instead. Elfman ultimately leaves us with a message of hope, as she invites us to make amends and believe in second chances, letting go of the guilt we carry and choosing to feel and live instead of giving up, but she also misses the opportunity to do something more daring, in line with the film's original premise and introduction. It's a promising debut nonetheless, and I look forward to watching the director's future work.
---
Next Exit premiered at the 2022 Tribeca Film Festival on June 10, 2022 and is now available to watch on VOD. Watch Next Exit!