Death on the Nile (2022): Film Review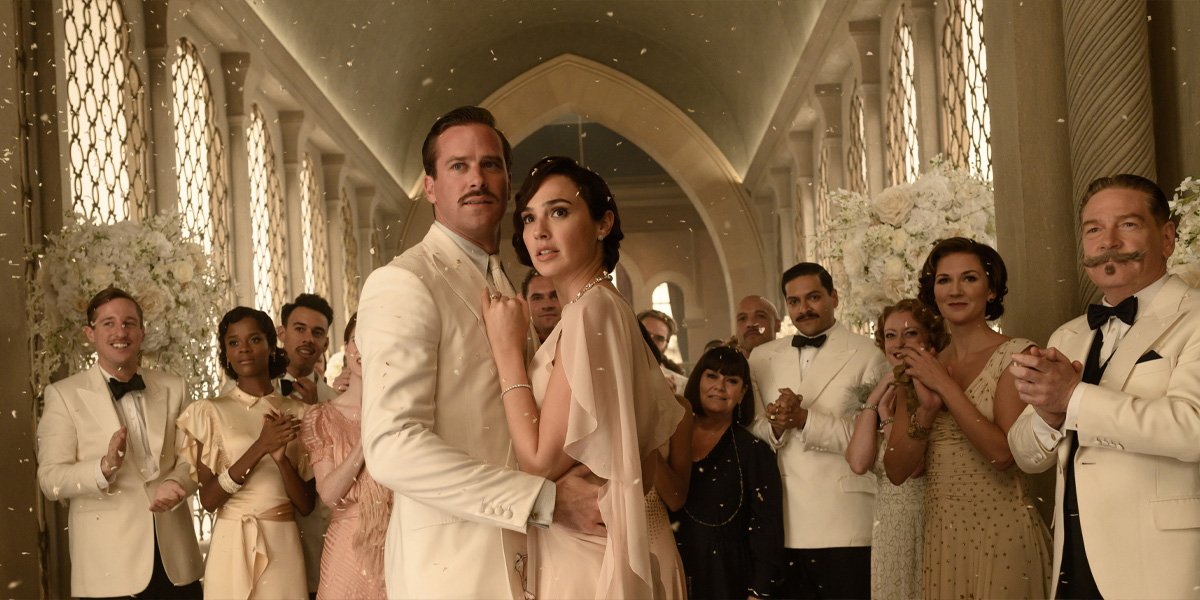 Armie Hammer and Gal Gadot in Death on the Nile (Rob Youngson © 2020 Twentieth Century Fox Film Corporation)
Death on the Nile is a handsomely helmed adaptation of Agatha Christie's iconic source material, elevated by an all-star ensemble and pristine production values.
---

Everyone loves a good murder mystery; the allure is almost impossible to avoid. A string of A-list stars dressed to the nines and gathered in some luscious locale as they're picked off one-by-one, with each given an enigmatic part to play as they have to deflect suspicion and suss out the true killer? What's not to like? And, in an industry inundated with IP-driven franchise revivals and VFX-centric superhero spectacles, murder mysteries are some of the last old-school "movie movies" that can pull in a crowd simply on star power and storytelling alone – a modern miracle. Following the staggering success of Kenneth Branagh 's Murder on the Orient Express and Rian Johnson's Knives Out, the genre has never been hotter, and this year, Branagh returns to it with his second Agatha Christie adaptation – and Orient Express sequel – Death on the Nile – seeing if he can make lighting strike twice following the rapturous commercial reception to the first film. And, resolving the rumors that numerous delays spelled doom for this sequel, Branagh hits his second home run as famed detective Hercule Poirot, delivering a handsomely helmed and suitably suspenseful movie mystery that excites both the eyes and the mind in equal measure, with pristine production values and a genuinely gripping "whodunit?".
Linnet Ridgeway (Gal Gadot, of Wonder Woman and Red Notice) is a stupendously successful socialite, as wealthy as can be and well-known the world over. Whilst meeting her childhood friend Jacqueline (Emma Mackey, of Sex Education) at a club one evening, she's introduced to Jacqueline's handsome new fiancé Simon (Armie Hammer, of The Social Network and Call Me by Your Name), and there are instant sparks between the two. Within a matter of a few weeks, Simon has left Jacqueline for Linnet, and the two are set to be married, taking a honeymoon in Aswan, Egypt ahead of boarding the steamer the SS. Karnak to tour the Nile. However, the embittered Jacqueline isn't about to let Linnet off scot-free, following the happy couple across the globe in pursuit of vengeance. In response, the frightened Ridgeway hires Hercule Poirot (Kenneth Branagh) to protect her from Jacqueline in case she acts on her darkest desires. As she, Simon, Jacqueline, Poirot, and a whole host of her friends and family board the Karnak, the detective keeps an eye on every shifty character – from Linnet's former fiancé Linus (Russell Brand, of Despicable Me and Forgetting Sarah Marshall) to the secretive jazz singer Salome (Sophie Okonedo, of Hotel Rwanda and The Wheel of Time) to the eccentric painter Euphemia (Annette Bening, of American Beauty and Captain Marvel) – until the blood begins to flow and he's back to work yet again.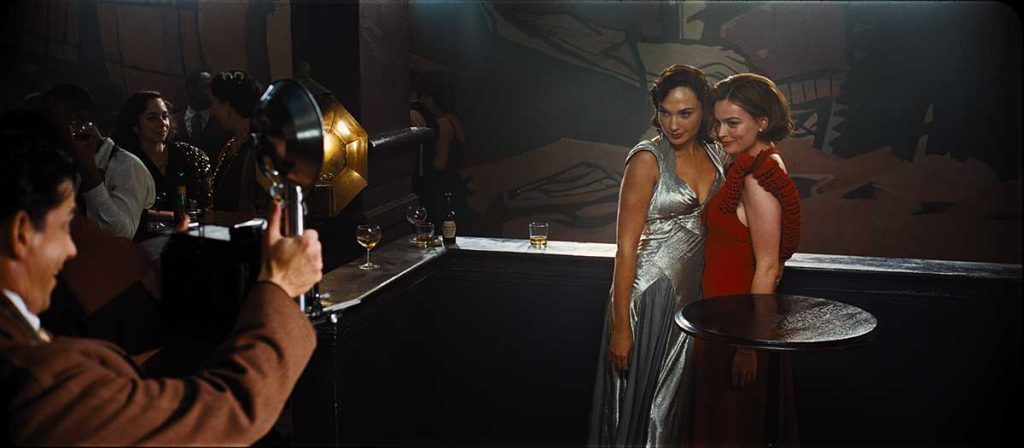 The first thing instantly notable about Death on the Nile to viewers is just how lovely the film looks. While Murder on the Orient Express was certainly a treat for the eyes as well, Death on the Nile further fine-tunes the aesthetic for Kenneth Branagh's Agatha Christie adaptations, with colorful and consuming cinematography courtesy of Belfast's Haris Zambarloukos, delectable production design from Jim Clay (Children of Men, Love Actually) and chic costuming from Paco Delgado (Les Misérables, The Danish Girl). All of the technical departments team up to create an exquisitely engrossing cinematic experience as we survey these settings alongside our cast, feeling fully immersed in this foreign locale and "at one with" the wonders of Egypt. Branagh's direction is also more dynamic this time around, with a supreme sense of space that completely captures the climate of wherever the action is taking place and makes full use of his stars' surroundings to magnify the mystery at hand and amplify the anxiety brought on the case being considered. And in addition to Branagh's dutiful direction, part of the reason the tension is so taut and the suspense is so sharp is Úna Ní Dhonghaíle's expedient editing which, after the film's occasionally unhurried first half, assures that the plot is propulsively paced from there on out.
However, with all that being said, a murder mystery lives and dies on its cast of curious characters, and thankfully, Death on the Nile serves up a murderers' row (literally) of talented thespians riotously committing to their roles with gravitas and gusto. Branagh is, unexpectedly, the standout, with the two-time acting Oscar nominee giving his Poirot even greater emotional depth this time around with a brutal backstory that ties into the film's central themes surrounding the cost of love tremendously and a delicate depiction of his distress. And, of course, it's always a terrific treat to see the detective back in business, commanding a room with his powerful presence and proving to be the smartest person in any situation. Okonedo isn't far behind Branagh though, suffusing her seductive Salome Otterbourne with an enticing energy that piques the interest of both Poirot and the audience, thanks to her plucky poise and her persistence to protest the period's racial prejudices. Mackey is a ferociously entertaining foil as the jilted Jacqueline, making the most of her first major American movie role, while Bening splendidly chews the scenery as the erratic Euphemia. Black Panther's Letitia Wright likewise leaves a large impression as the resolute Rosalie Otterbourne – Salome's niece and business manager and Linnet's childhood friend – while Gadot exudes enthralling movie star charisma in the lead role. Only Hammer seems miscast here, unable to deliver the drama as well as his co-stars.
The main mystery itself is also considerably compelling, with several shocking twists and turns crowds won't see coming, and a more rewarding resolution than that found in Murder on the Orient Express. At points, the plot may be a bit predictable, but even if you guess the endgame, Branagh and screenwriter Michael Green (Logan, Blade Runner 2049) do their best to keep you guessing in the meantime, and despite the finale feeling a tad rushed, it fits the overarching message of the movie so well that it's hard to come away with any major complaints. Truly, Death on the Nile is just a thrilling "throwback" time at the theater from start-to-finish, and a prime example of an engaging murder mystery that hits all the expected beats but with such fierce fervor – and backed by such exceptional technical elements and a captivating cast – that you're along for the ride the whole way through. It's a darker and sharper sequel to Murder on the Orient Express, with Branagh more in tune with his interpretation for the world of Agatha Christie and Hercule Poirot than ever, and if you're a fan of this genre looking for a film to scratch that sleuthing itch, this is the movie for you.
---