Sex Education: Victim of its Own Success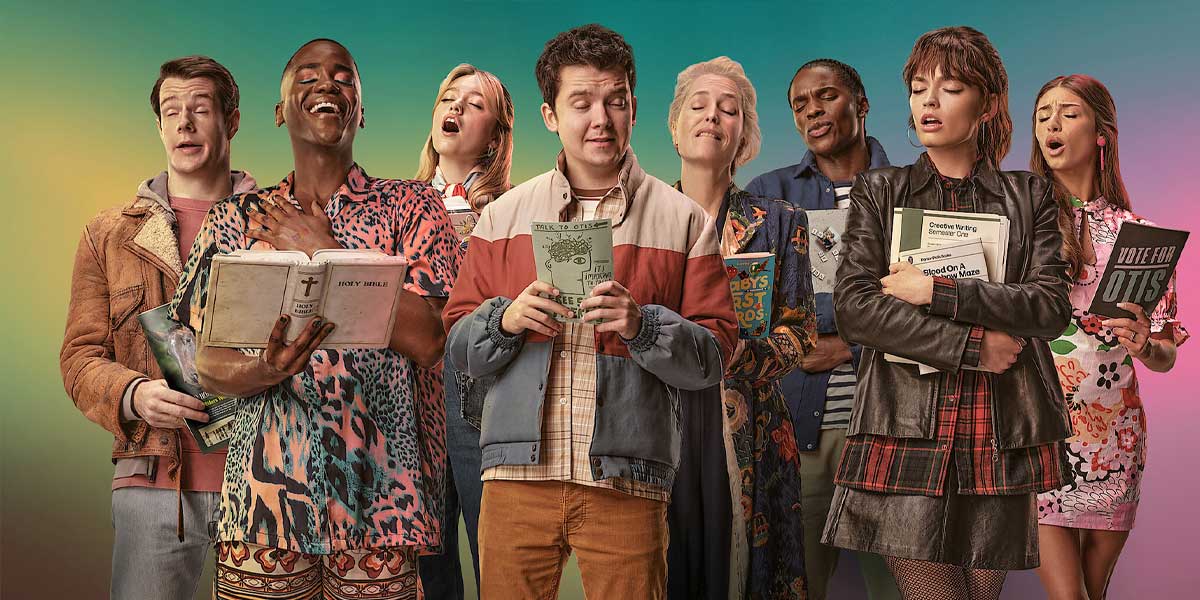 Ex Machina, Alien, Interstellar (A24, Twentieth Century Fox, Warner Bros.)
From the cast moving on to bigger productions to its desire to satisfy too many, Sex Education became a victim of its own success.
---
We've all been there. Our favourite show is snatched away from us before we're emotionally ready to let go. Before the series naturally ends, or before the characters that we have grown to love have finished their arcs. Traipse through the swaths of the TV industry and you'll see the carcasses of shows that ended before they should have, victims of financial cutbacks or unsuccessful ratings. The biggest outcries at their demise find space in the zeitgeist to return in some format. The most infamous of which is Joss Whedon's sci-fi western Firefly which was able to return briefly as a TV movie called Serenity which served as a way of closing out the show. While we still get series cancelled before finalising storylines – recently, the reboot of iCarly ended on a cliffhanger but was subsequently cancelled – often the writers of the series know they're coming to a close, even if there is not enough time to cauterise the sprawling narrative threads.
The fourth and final season of Netflix's hit show Sex Education just hit the streaming platform, with their writers having been told this season was to be the last. Not put on hiatus, or – as of yet- to be reimagined with a new cast à la Skins, but instead ended completely. The show, which has run from 2019, began with awkward Otis Milburn (Asa Butterfield) attempting to woo the book-smart hothead Maeve Wiley (Emma Mackey) by starting a sex clinic at his secondary school, peacocking the sex knowledge he acquired through the osmosis of being the son of renowned sex therapist Jean Milburn (Gillian Anderson).
The show explores the teen experience through a myriad of sexual mishaps and teen anguish on behalf of characters such as Eric Effiong (Ncuti Gatwa), a gay man of the Christian faith, the bisexual awakening of bully-turned-sweetheart Adam Groff (Connor Swindells), the softening of Ruby Matthews (Mimi Keene) the Queen b*tch of Moordale to scorned love interest of Otis, Aimee Gibbs (Aimee Lou Wood) and the sexual exploration of her own body, Jackson Marchetti (Kedar Williams-Stirling) an adopted Olympic hopeful jock questioning his own heterosexuality after falling for trans character Cal Bowman, and even begins a welcome discussion on the fallibility of sex within the lives of its adult characters through Adam's father, Michael Groff (Alistair Petrie), a school headmaster going through a divorce and experiencing erectile dysfunction.
With so many of these character arcs still spinning, the writers of season four had an uphill battle to round everything out in a satisfying way. The result of that meant this final season seemed like it was not quite narratively prepared to end. This wasn't completely their fault. They had to write a final season of a show that had grown so vast in popularity, with the cast moving on to bigger projects, while attempting to continue portraying sexual education without vindication. It seems that the writers were in a no-win situation, the show sipping from the poisoned chalice of its own success.
---
A Unique Sense of Empathy & Education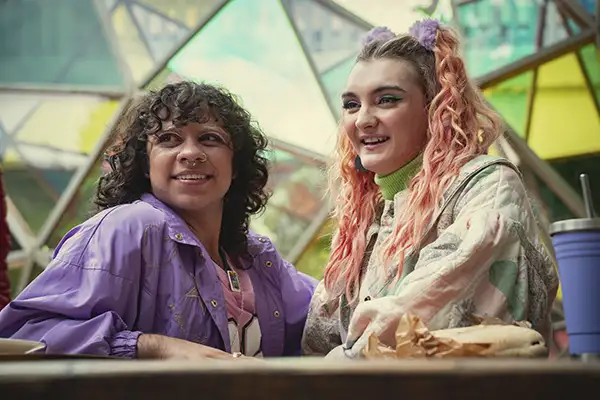 There is no other show like Sex Education. From its shining shimmering cast to its empathetic storytelling that works towards lifting the curtain on subjects like sexual assault, nocturnal emissions and vaginismus, the show has been an important staple to the current batch of teenagers who have grown up with it. Sex education has predominantly been portrayed as a joke in media, with a common meme amongst the internet being that from Mean Girls, where a gym teacher teaches the course only to promote abstinence. The line "if you have sex, you'll get pregnant and die" has commonly been bandied around. With the media failing to educate, and the school system in countries like the UK, where Sex Education is set, failing to provide students with enough information to properly navigate the world of sex, whether as teenagers or when they hit adulthood, the topics that Sex Education broached throughout their four seasons were essential in spreading awareness on issues pertaining to sex and identity.
With disgusting, vitriolic trans rhetoric thrown out by certain governments in the west, Sex Education season four's forward-thinking discussion of trans lives feels like a subtle blade, slicing apart the bitterness that they have been subjected to. Season three of Sex Education had the characters move school, giving the writers an opportunity to introduce new, interesting characters. They do as such with the likes of characters Abbi (Anthony Lexa), the spritely, toxically positive trans woman who is head of her clique, and her relationship with the Scouse trans man Roman (Felix Mufti) that she lives with. Their characters don't solely exist to make commentary on their lives as transgender folk, a revelation in media that has as much reach as Sex Education does. Their history as trans people doesn't rule their lives, as the writers of this season are remarkably restrained from obtusely grandstanding. Instead, they show their relationship as existing with the same warts and all that occur in cisgender relationships.
Yes, discussion around Roman's top surgery occurs but it's within the minutia of their squabbles that we find a golden nugget of empathetic storytelling. That their sex life is struggling because of the noises Roman makes during intercourse. Not that they have anything wrong from their Hormone Replacement Therapy or problems that run parallel with their existence as trans, but that there was instead a breakdown in the normal, basic communication that is required from any relationship. Even Abbi's silent frustration around Roman's bad breath is a subversive stroke that works to reset the balance on how we perceive queer love, dismantling the stigma propagated by years of erroneous media portrayals surrounding it. With Sex Education departing our screens, we are losing one of the only spaces that teenagers could get an unbiased, unfiltered sexual education delivered in a format that was digestible for its teen audience.
At the same time, their introduction means fan favourites from previous seasons have been excised, the discussion around their various sexual dilemmas having run their course. The show seemingly says that there is no other conversation to be had for the South Asian gay man and fashion-forward Anwar Bakshi (Chaneil Kular), who had once come to Otis for information about douching. Or how Ola Nyman, the ex-girlfriend and ex-step-sibling to protagonist Otis disappears from the narrative, the identity crisis around her sexuality and her alien-loving girlfriend Lily Iglehart (Tanya Reynolds) a distant memory for the characters and the writers. The cliffhanger of season three, where Moordale Secondary is shut down, the various members of the show's cast are flagrantly thrown away as a side note to be mentioned offhandedly as attending a different school elsewhere in the country.
Their exclusion isn't necessarily bad, but it highlights how important this show has become to people, especially when there is little other access to teens for this kind of educational media. With only eight episodes to utilise, the writers tried to discuss as many of those topics as they could, wanting to satisfy every audience member with something that connects them emotionally to the show. It meant that the writing around the characters – especially the new ones like Aisha (Alexandra James), whose character's hearing disability seems to be her only character trait, gets diluted down. Furthermore, topics like the adverse reaction to testosterone felt by Cal aren't given enough space to be fully explored, drowned out by storylines of domestic abuse, adoptive parents or religious epiphanies.
As forward-thinking and as much as it normalises queer relationships, Abbi and Roman seem to exist in a bourgeois bubble where Roman gets £10,000 top surgery, and Cal has to raise the money. It's an interesting contrast, but one that is presented without exploration of the cultural frameworks that have permitted it. This same frustration occurs with the students of Moordale assimilating into Cavendish College too seamlessly, themselves a version of the proletariat within the narrative. The writers, knowing they have one season left to give their teenage audience necessary information, allocate too little time on these subjects. Instead of educating around these topics, or diving into the themes that they glance over as the show had done over previous seasons, it became a collage of sexual content, existing as a starting point for teenagers to then search the internet for the knowledge rather than being given it at the same time. By trying to give everybody a slice of the representation pie, they dilute how much of that representation they can present fully.
---
A Rightfully Poached Cast Moving On To Greater Things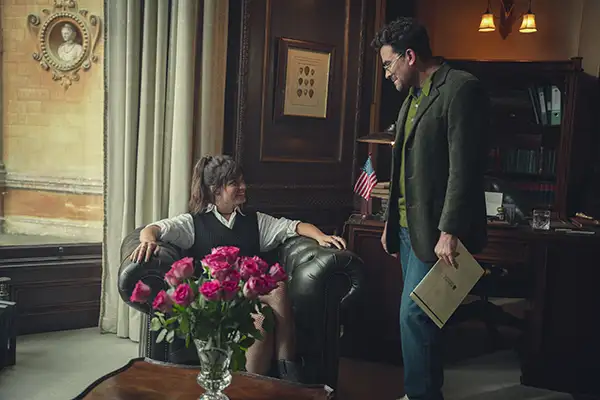 In previous seasons, the show took on an episodic format, in which Otis Milburn would set out to help specific students in a problem-of-the-week scenario. This allowed the show to dive into these problems and have the breathing room within every episode to investigate these pertinent issues. The season attempts to give closure to the characters that have been in the show since season one, such as Otis and Maeve's blossoming romance in the face of Maeves scholarship to America, Jean and the mystery father of her newborn, Jackson's strangely new search for his birth parent, Adam and Michael's estrangement, Aimee's sexual assault and the resulting sexual struggles, and Eric's tumultuous relationship with his religious family and with god about his sexuality. All of these characters have had three-season long character arcs that needed concluding in this season, becoming darlings that Netflix couldn't see killed, figuratively speaking.
Skins saw its cast go on to achieve A-list stardom, as names such as Dev Patel (recently appearing in Wes Anderson's The Wonderful Story of Henry Sugar) Kaya Scodelario (Maze Runner franchise) oscar winner Daniel Kalluya (Judas and the Black Messiah, Get Out) or Nicholas Hoult (X-Men franchise, Mad Max: Fury Road) became recognisable faces from Hollywood. The creators behind Skins knew when to let these stars go, only running for two seasons with this cast before moving on to a new crop of teenagers.
Sex Education has instead found its cast being poached before they were seemingly done with their arcs. Mackey, Swindells and Gatwa all appeared in Greta Gerwig's box office behemoth Barbie. Wood found herself in Sundance darling Living, an Ikiru remake with national treasure Bill Nighy. Mackey played Emily Bronte in Emily, earning a Rising Star Bafta in 2023 and also appeared in Kenneth Branagh's Death On The Nile. Swindells has a starring role in prominent BBC production SAS: Rogue Heroes.
Butterfield, who had found fame prior to the show in films like Hugo, The Boy In The Striped Pyjamas and Enders Game was, by all intents and purposes, at a stage in his career where he didn't need Sex Education to propel him but has still benefited from it. Ncuti Gatwa has found his role as Eric to be the definitive article when it comes to making a career as he now stands to take up the mantle of The Doctor, a new regeneration of the famous timelord in Doctor Who. The cast have found themselves outgrowing the roles that have defined their careers because you can't have a role be so called career-defining if you can't show your range outside of that role. If Nicholas Hoult hadn't left Skins after two seasons, we may forever tangentially relate him to the show and instead of his career being propelled by it, he would have been held back.
But Sex Education wasn't able to find that sweet spot to let their cast move on to projects that helped them further along their careers than playing within the limited scope of being a teenager. Predicting when a cast member's imprint has outgrown the show is a niche talent, and very difficult to acquiesce. There was never going to be an opportunity for a season five of Sex Education, at least not with these stars on their current career paths.
---
A Bittersweet Ending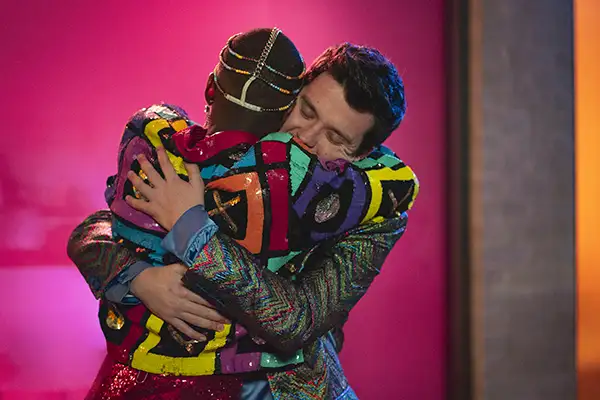 Our review from Kathryn Miller declared the final season of Sex Education a "heartfelt swan song", and she's right. It gave every character still around from season one a pleasant send off along with a smattering of supporting players through the four seasons. It didn't treat it like a big blow out finale, but that these grounded, genuine characters will continue to exist in this world, their adult lives laid out in front of them. It's bittersweet to leave these characters behind after having gotten attached to them. But having seen them mature from pubescents who create a sex clinic out of a childlike idealism to woo a partner into mature adults whose mentality now veers towards a more sympathetic view to their fellow person's existence as a sexual being, it can only be a good thing to have something like Sex Education on our screens.
But with nothing in the pipeline right now to replace Sex Education, the show returning with a new cast or with a new concept altogether that can tackle these prickly subjects that find a sense of naive embarrassment in the curriculum, losing a show like this can only set back teenagers' attempts to get a good, honest sexual education, and it's no one's fault per se. But as that age-old myth of Icarus speaks about: What goes up, must come down.
---
All four seasons of Sex Education are now available to watch globally on Netflix. Read our review of Season 4 of Sex Education.