Sex Education (Netflix) Season 4 Review
Sex Education Season 4. (Samuel Taylor/Netflix © 2023)
Sex Education season 4 is a heartfelt swan song to a beloved story and noteworthy characters who have helped audiences feel comfortable enduring some of life's most significant changes.
---

It's been two years since audiences have seen Otis (Asa Butterfield) and his gang of Maeve (Emma Mackey), Eric (Ncuti Gatwa), Aimee (Aimee Lou Wood), and his mother Jean (Gillian Anderson). In season 4, our favorite awkward and hormonal Netflix teenagers are concluding their stories in a manner that is just as balanced, eccentric, and fun as the show's previous seasons. Though it is apparent that Sex Education 's characters have grown and changed over the years, the show maintains the same kooky yet genuine feel audiences fell in love with.
Moordale Secondary has shut down, so Otis, Eric, Aimee, and Ruby have relocated to Cavendish College to continue their education, a school that is painted in pastel, high-tech, anti-gossip, immensely forward-thinking, and most evidently very queer. Maeve is at an institute in the U.S., focusing on her writing while maintaining an inter-continental relationship with Otis. Maeve and Otis' (extremely) slow-burn romance has been a driving force of the show, and this season audiences finally get to see the friends-turned-lovers deal with their own relationship problems, rather than giving advice to other couples.
This turns south after Otis spends the night at Ruby's (Mimi Keene) after accidentally falling asleep with her when watching a television show, while Maeve and Otis are simultaneously in the middle of a small quarrel in their relationship. This action ends up haunting Otis, and in typical Otis Milburn fashion, he awkwardly blurts out this confession right as he and Maeve are about to have sex for the first time, putting yet another wrench in their budding relationship.
Though Sex Education is stuffed with talent, Ncuti Gatwa continues to steal the show, putting on a beautiful portrayal of his beloved character Eric as he finds new queer friends at Cavendish, and also struggles with his faith and sense of belonging in his local Christian community while attempting to be confident in his sexuality. Likewise, BAFTA winner Aimee Lou Wood enchants watchers with her portrayal of Aimee as she begins to explore herself through art while processing her sexual assault, ultimately falling for Maeve's ex-boyfriend Issac. Though dealing with a tremendously serious issue, Aimee continues to be the hopeful and hilarious character who brings so much light to the show.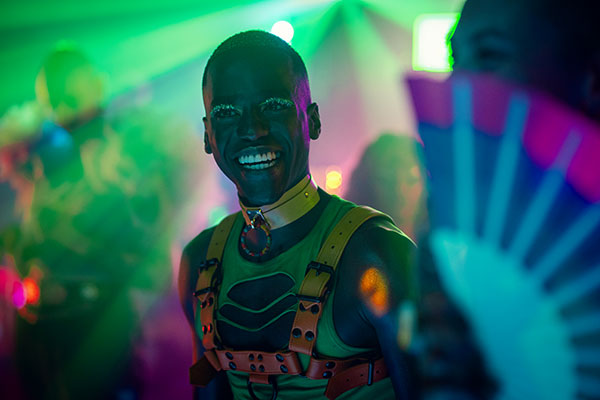 Adam (Connor Swindells) and Mr. Groff (Alistair Petrie) have a heartwarming storyline as they attempt to fix their father-son relationship and as Adam strays from academics to pursue other life paths and Mr. Groff deals with his own sexual mishaps after separating from his wife, whereas Jean is struggling immense change with having a newborn baby as a single-mom while attempting to return back to work as a radio show hostess.
In previous seasons, Sex Education has successfully developed characters and storylines that made audiences truly care about them. The downside to this is the very noticeable absence of many characters from previous seasons as many actors did not return to the show for season 4: Simone Ashley as Olivia and Chaneil Kular as Anwar, who completed Ruby's hot and popular trio at Moordale, Patricia Allison as Ola, Otis' previous love interest, Tanya Reynolds as Lily, and Ola's father Jakob, portrayed by Mikael Persbrandt, who was Jean's most recent partner.
See Also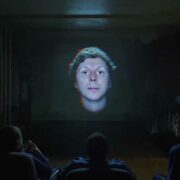 Though these absences aren't particularly destructive to the season, it's still disappointing to see Otis and his friends without them — particularly Lily, who was odd and awkward yet excessively entertaining to watch with her sci-fi alien sexual interests. Though the show fills these gaps from missing characters with new plots, such as Otis' rivalry with O (Thaddea Graham), the preexisting sex therapist at Cavendish, Aimee and Issac's (George Robinson) romance, and Maeve's plot of struggling to process grief from her mother's passing, these characters are still dearly missed, especially since most of their absences are glossed over.
However, there is no representation, self-acceptance, and inclusivity like Sex Education's representation, self-acceptance, and inclusivity. The show is genuinely a jubilant and exceedingly unconventional watch every season, including season 4. The cast is talented and memorable, and the show is relatable for many, oozing with hormonal rauchiness that makes the viewers have fun while watching, while also making them feel grateful that finally there is a show that openly talks about sex in a raw and realistic manner without being over-the-top. Season 4 of Sex Education is an emotional and fitting farewell to a show that has done what no other show has, and what no other show will likely replicate anytime soon.
---
All four seasons of Sex Education are now available to watch globally on Netflix. Find out why Sex Education was victim to its own success.