Hugo (Film Review): Scorsese's Love Letter to Cinema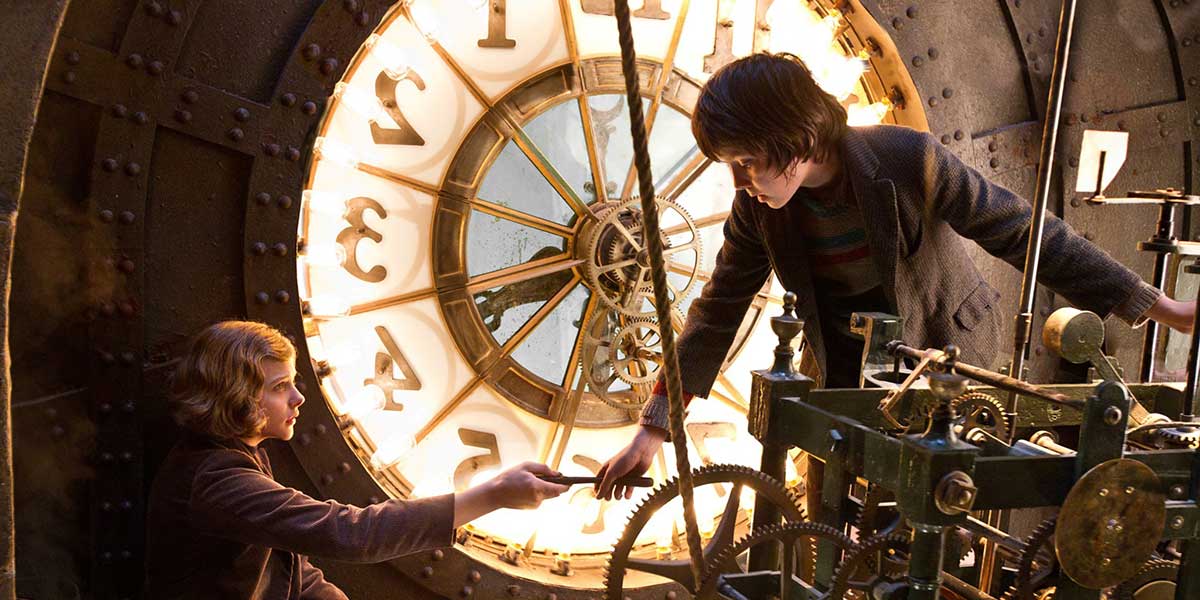 Hugo (Paramount Pictures)
Hugo gives Martin Scorsese a break from his usual dark dramas and in return turns in a family friendly movie about outcasts and rediscovering old relics.
---

It seems like many filmmakers have been feeling nostalgic for old Hollywood lately. Not too long ago we Quentin Tarantino made his 1960s Hollywood Golden Age love letter with Once Upon a Time in Hollywood. Just last year we had Steven Spielgberg's semi-autobiography in The Fabelmans, then there was Damien Chazelle with Babylon, which was about how the movie industry changed going from silent films to talkies. One similar project that touches on the history of movies that audiences seem to have forgotten about, or simply isn't talked about enough, is Martin Scorsese's Hugo.
Based on Brian Selznick's book "The Invention of Hugo Cabret," Hugo takes us back to 1930s Paris as we follow an orphan boy living inside the walls of a train station where he spends his time looking at the outside world from within. His late father taught him how to fix clocks, so he uses his skills to keep the station's clocks running, all while trying to make an old automaton work again that might hold a message from his father. In his journey, he encounters an old toy-shop owner named Georges Méliès (Ben Kingsley, Daliland), whose past might be connected to the boy's father and his automaton.
Who would have thought Scorsese had it in him to deliver a family friendly piece? It might have come as a surprise to many cinephiles when the film was released back in 2011, but when you dive into the movie's themes and Martin Scorsese's childhood, then the director's ability to have crafted such a fantasy-like world isn't as shocking as it may have seemed before.
Hugo (Asa Butterfield, Your Christmas or Mine?) is, in many ways, a mirror image of a lot of film enthusiasts who've become enamored with old relics they've found during their childhoods. For Hugo, it's the machines he's learned to take care of, while for people like Scorsese it's perceiving that movie magic that gave them a purpose from a young age.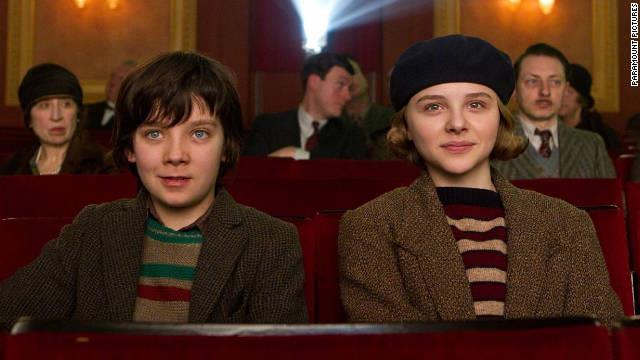 Like the main character here, Scorsese was forced to look at the outside world from the safety of his home due to severe asthma. His only form of escape? Going to the movie theater and being transported to new worlds and stories. So, with this in mind, it actually makes a lot of sense for him to be the one to adapt this narrative for the big screen. He has a personal connection to this tale. Plus, who better to tell a story of a boy rediscovering French illusionist, actor, and film director Georges Méliès, who is credited in the movie space for leading technical and narrative discoveries in the early 1900s, than the guy who won't stop talking about how much he adores cinema?
The film has a very mundane vibe to it: nothing earth shattering happens here, but it feels epic because Hugo really does a great job at capturing what it is like to see the world through the eyes of a child whose imagination has no limits. This was Martin Scorsese's first rodeo playing with new technology, like Méliès in his time, as this was the first and only movie he's done in 3D. Although that technology is missing when you view the film at home, Scorsese and Robert Richardson's cinematography remains a delight to look at. The rich colors pop off your TV screen and immerse you into the fantasy the crew behind Hugo created.
Butterfield is such a talented actor who, outside of his work on Netflix's Sex Education, is quite underrated today when he used to be looked at as a potential household name when he was a child. Looking back on Hugo, it is no surprise to see how good he is here. He communicates so much empathy and curiosity, while also flawlessly portraying the maturity the character demands.
Chloë Grace Moretz, as Méliès' goddaughter Isabelle, brings so much warmth to the screen. There is a scene where Hugo takes her to her very first movie theater experience and it is just intoxicating just how much wonder she brings to her character in moments like those. Isabelle's journey with Hugo is also an emotional one as he helps her discover her family's past and the part they had to play in film history. Which brings us to Georges Méliès.
Upon first viewing, you can tell Martin Scorsese's passion lies in retelling the life of Georges Méliès through the eyes of children, which is how he must've discovered the cinematic legend himself. Ben Kingsley doesn't get to do much early on, other than being a slightly harsh parental figure to Hugo, but once we enter the second half of the film and he narrates his life's story he gets way more to do. It is emotional, but also captures the magic of moviemaking and just how important Méliès' impact on the art form was.
See Also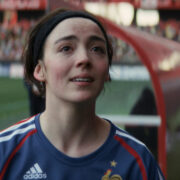 Hugo's side characters add a lot of personality to the film with their brief roles. Sacha Baron Cohen (Luca) is a delightfully devilish antagonist, and he's a ton of fun to watch. He's not necessarily evil, but he is very passionate and strict about his job as the train station's inspector, and with Cohen playing him it makes for some quite hilarious moments.
Helen McCrory (His Dark Materials) has a minor role to play as well, but it is sweet, emotional, and leaves a mark in the film. Her relationship with Méliès is touching, gentle, with so much history behind it. Michael Stuhlbarg (Bones and All) is another great performer that is always great to see pop up in a movie because even in his smaller characters he manages to inject so much energy and passion. Hugo is no different with an individual that feels like another piece of Scorsese's obsession with this creative way of expression.
Martin Scorsese is a name that has been thrown around lately for his thoughts on the state of modern cinema. Whether you agree with him or not, the man is a master of his craft and it is projects like Hugo that demonstrate his range. We can see classics like Goodfellas, The King of Comedy, Casino, Taxi Driver, and know exactly what we're getting into. With Hugo, though, Scorsese is flexing all the skills he's used over the years and taking them to the next level with a touching story that shines a spotlight on forgotten heroes and old relics.
---
Hugo is now available to watch on digital and on demand.