Evil Dead (2013) Review: A Groovy Remake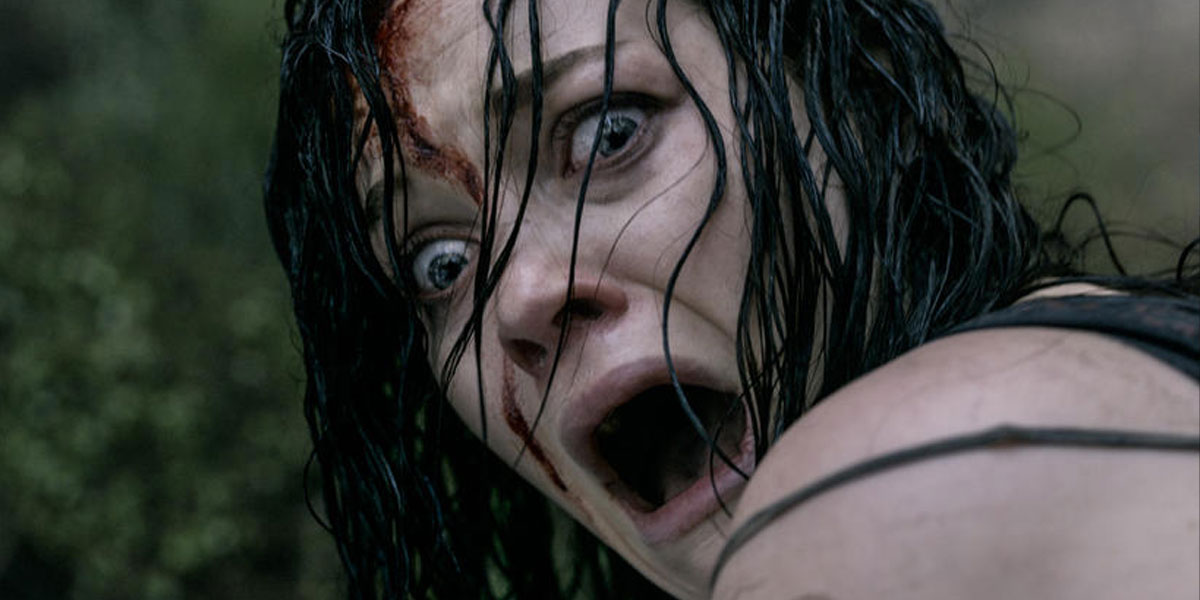 Jane Levy in Evil Dead (2013) (TriStar Pictures)
Evil Dead (2013) demonstrates you can make a groovy remake that brings something new to the table, while paying homage to the original film it's based on.
---

Sam Raimi's baby is making a comeback with Lee Cronin's Evil Dead Rise, ten years since the last installment. Now more than ever is a fascinating time to consider how the genre continues to be a hit with audiences. Four months into the year of 2023 and both DC and Marvel have released movies with not great financial returns. While superheroes aren't doing the numbers most people hoped they'd do this early in the year, horror films keep proving they're box office juggernauts. Movies such as M3GAN, Knock at the Cabin, Cocaine Bear, and Scream VI have found success with no signs of stopping for the remainder of the calendar year.
It's an exciting time to be a fan of the spooky genre, though we need to remember box office success doesn't always translate to quality. There was a time during the 2000s where the industry was flooded with remakes of horror classics. Remakes in general are quite unpopular with both critics and audiences, but it was a problem specifically with horror because they were lazy rather than trying to expand to new horizons.
There were some gems – Dawn of the Dead, Let Me In, The Ring – although remakes such as Psycho (1998), Rob Zombie's Halloween, The Wicker Man, and the Michael Bay produced Friday the 13th and A Nightmare on Elm Street are a few examples of many reimaginings that killed these iconic franchises for at least a decade, if not longer. In the early 2010s, Hollywood turned to Sam Raimi's direction with hopes to remake the cult classic that put him on the map to begin with, The Evil Dead. To the surprise of fans, the beloved filmmaker, alongside star Bruce Campbell (Ash vs Evil Dead), jumped on board as producer to pave the way for up and coming storytellers. Unlike most remakes of the 2000s, Evil Dead (2013) turned out to be a unique spin on the mythos of Raimi's monstrous creation in a form that made it stand out above the common disdain towards horror reimaginings.
Evil Dead (2013) follows a group of friends consisting of David (Shiloh Fernandez, The Old Way), Eric (Lou Taylor Pucci, Physical), Olivia (Jessica Lucas, The Resident) and Natalie (Elizabeth Blackmore, The Right Stuff). They travel to an isolated cabin where they hope to have privacy to help David's drug-addict sister Mia (Jane Levy, Don't Breathe) sober up and make sure she stays abstinent. What was certain to be a difficult weekend for Mia soon becomes tougher as a great demonic evil is awakened after Eric discovers the Book of the Dead in the basement, reads it out loud, and unleashes an entity that possesses Mia in the process.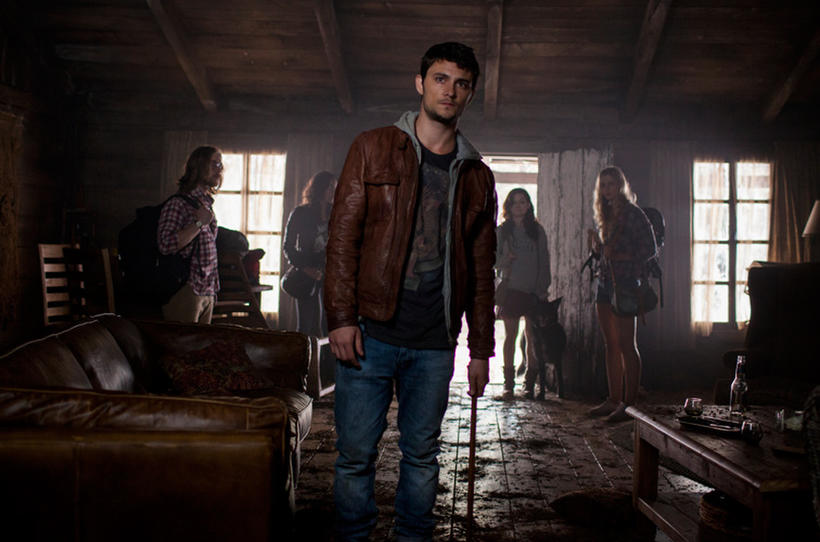 While any film should be able to speak for itself, it is hard to avoid comparisons, especially when dealing with remakes. Director Fede Álvarez and his co-writer Rodo Sayagues do the smart thing by taking a distinct approach to their story and core cast of characters. Evil Dead (2013) plays with the same structure and tropes – an abandoned cabin in the woods – that the original movies popularized, though it never feels tired or lazy here.
The Evil Dead's narrative isn't too complex, which is why audiences connected with its simplistic gory nature that birthed an icon of horror. It does the bare minimum to explain why Ash and his friends travel to the cabin by simply stating they're there for a fun weekend. That premise works for what that film is trying to do: dumb, horny teenagers walking into their deaths. So, Álvarez and Sayagues switch it up a notch by attempting to add nuance. Evil Dead (2013) finds a much more complicated reason why our characters find themselves in the creepy location that instantly makes the audience sympathize with our protagonist.
Mia is the centerpiece of Fede Álvarez's remake. If she hadn't worked as a character, the whole thing would have fallen apart. The concept of a woman trying to quit using drugs in a setting where sighting demonic entities could easily be confused as hallucinations caused by withdrawals is quite honestly an ingenious and terrifying idea. Álvarez is very confident in his own vision and does everything in his power to showcase how a situation like this could affect someone's mental state and physical appearance.
Jane Levy is the star of the film. She delivers a performance that isn't discussed enough today when we talk about all-time great roles in modern horror. Is a difficult task as it is to be given the responsibility of playing a protagonist with substance use disorder. But then you add the pressure of being the first victim, the main antagonist for a good amount of the runtime, and eventually becoming the "final girl" in the third act. All of this in one singular project. Levy portrays each evolution of Mia with great sincerity, making her interesting and emotionally endearing by the time the credits roll.
The rest of the cast do their best to make their characters appealing, particularly the women who are quickly turned into Deadites (vessels for demons). Unfortunately, the film's writing doesn't give them much to chew on beyond some well structured set pieces. It's clear Álvarez and Sayagues' main focus was Mia. Regularly this would be a major issue, but when she turns out to be such a fascinating individual to follow, then you can forgive why the writers took this route. That said, every performer seems to be having a blast bringing this together, and props need to be given to Shiloh Fernandez for helping the audience care about Mia just as much as David does.
As for the movie's technicality, there are a ton of practical effects in Evil Dead (2013) that complement Levy's work and that of her co-stars with the eerie prosthetics and makeup they must wear. It's refreshing to see a special effects team go old-fashion, rather than over relying on computer generated imagery. This helps make reactions and overall performances slightly more believable.
In order to help sell the realism of these practical effects, you need a talent such as director of photography Aaron Morton to bring them to life. Yet again, the team behind the movie make this classic their own by bringing a unique filmmaking style to the project, and Morton's cinematography is another highlight of this production. While The Evil Dead is hyper violent, it never stops being fun, and its cheerful color palette reflects that. On the other hand, Álvarez and Morton trade that style for a much darker visual language that represents the tone they are going for. The film's high contrast and inky black levels are quite beautiful to look at.
The visuals here serve as an extension of Álvarez's vision for Mia's journey. Levy isn't the only one conveying our protagonist fighting her inner demons, and literal demons, but Morton's photography is doing so as well. Although aesthetically pleasing, this ultimately can come as a double-edge sword in some areas. Viewers may have an issue with just how visually dark the movie can get at times.
A good example of this is a set piece taking place in the cabin's bathroom: Olivia is possessed too and she attacks Eric after he discovers her harming herself. It's a great setup for the perfect gorefest, yet the way the scene is staged with lights blinking as Olivia repeatedly stabs Eric prevents the audience from appreciating the work from the makeup and effects department. It's stylish, sure, but you begin to wonder if the way the film is shot is getting in the way of the movie reaching its full potential.
To add to the movie's few downfalls, one of the appeals of the franchise are the Deadites themselves, and how they're not your typical demons that take themselves too seriously. In every single film of this horror series, our villains always seem to be having the time of their lives tormenting people and messing with our heroes. They're weirdly charming in a sense. That's not really the case with Evil Dead (2013). The entity within Mia will occasionally crack jokes at the expense of the supporting cast, but that's about it. Whenever other characters get possessed they act like your stereotypical demons and it's not very fun to watch.
Nonetheless, it's impressive to live in a world where a remake of The Evil Dead is imaginative, fresh, and offers something new to moviegoers. Is it better than the original? That will depend on your personal taste in horror and if you like straightforward possession films, or if you're in the mood for some campy vibes. The fact that we are having this conversation over which is the superior version is worth noting, though, since it rarely ever happens with remakes. With the imminent release of Lee Cronin's Evil Dead Rise, this is the perfect time to revisit Sam Raimi's baby, the television series, and of course the groovy Evil Dead (2013) remake to find out which is your favorite entry in the franchise.
---
Evil Dead (2013) is now available to watch on digital and on demand. Read our review of Evil Dead Rise.