All Purge Films Ranked From Worst to Best

The Purge: Election Year (Blumhouse Productions)
Following the release of The Forever Purge, we revisit it and all prior Purge films, ranked from worst to best.
---
When The Purge was released in 2013, no one could've imagined that this small-scale home invasion horror story would spawn one of the most successful original film series of the decade. However, after earning nearly $100 million worldwide on a $3 million budget, such a box office haul made a sequel almost inevitable, and when The Purge: Anarchy premiered a year later and somehow surpassed its predecessor both commercially and critically, a franchise was born.
The secret to The Purge series' success is simple: its easily explainable and positively petrifying premise. Around the world, millions have been mesmerized by this near-future America where all crime has seemingly been curbed because on one day every year – known as "The Purge" – all crime, including murder, becomes legal for a 12-hour period.
While the first film didn't properly capitalize on this concept – confining most of its plot's madness to one singular setting – the sequels have expanded the scope of this world significantly, exploring a number of new locales and surveying the social and political implications of such an event as well. And, over time, The Purge has further bolstered its legacy by mirroring much of the mania in American politics with this scathing social commentary (its third film, aptly subtitled Election Year, even premiered prior to the electoral face-off between Hillary Clinton and Donald Trump).
Many horror features can't figure out how to juggle genre thrills with more audacious thematic ambitions, but that's what makes The Purge one of a kind. And after seeing what the franchise had up its sleeve with the fright-filled – and even more terribly timely – The Forever Purge, we at Loud and Clear have taken the time to revisit it and all prior Purge films, ranked from worst to best.
---
5. THE FIRST PURGE
2018
Director: Gerard McMurray
Starring: Y'lan Noel, Lex Scott Davis, and Marisa Tomei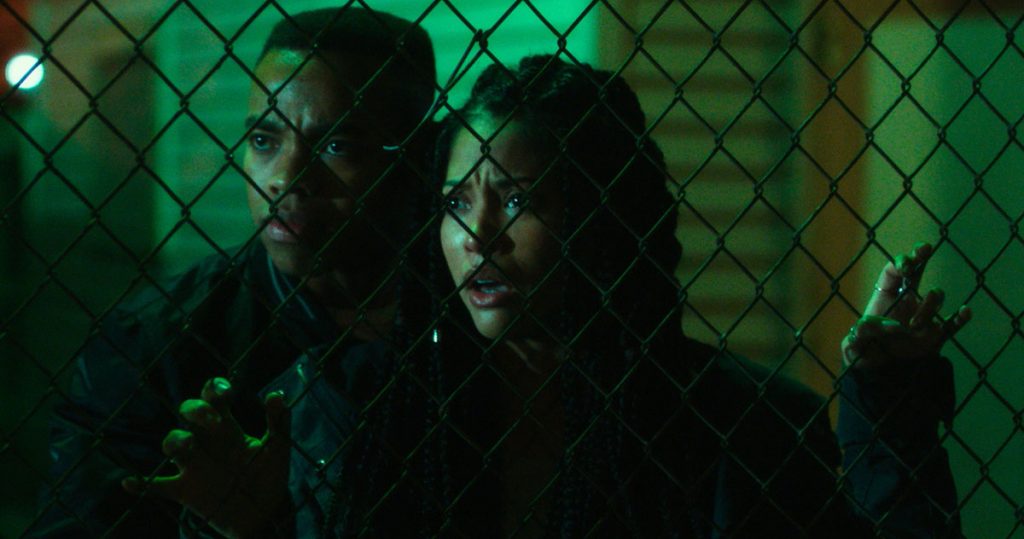 The most recent Purge film also finds itself at the bottom of this ranking, but don't let that make you think it's "bad" by any means. Following such an unexpectedly terrific horror trilogy was no easy task (how many of those do we get?), and therefore, we don't envy director Gerard McMurray (Burning Sands) for having to maintain that momentum in this prequel.
While at times the story's scare-driven setpieces can feel like overly familiar rehashes of similar scenes from The Purge: Anarchy and The Purge: Election Year (on a smaller scale), and there isn't quite as much probing into the psychology behind "The Purge" as one would like (leaving Spider-Man's Marisa Tomei underutilized), the film finds its footing halfway through, as we witness the evil efforts of the New Founding Fathers of America, who wish to manipulate the events of The Purge and have it be deemed a success for the nation by sending in mercenaries to incite violence and exterminate minorities.
This alarming development immediately earns our attention, and while the social implications aren't conveyed subtly by any means, this plot point still adds plenty of dimension to the picture, and it amplifies our affinity for Y'lan Noel's (The Photograph, Slice) Dmitri and Lex Scott Davis' (SuperFly) Nya, who we come to root for the whole way through. Though they may not be given as good of material to work with as actors like Ethan Hawke or Frank Grillo in other entries in the franchise, they make the most of it regardless, thrilling audiences in The First Purge's terrific third act.
---
4. THE PURGE
2013
Director: James DeMonaco
Starring: Ethan Hawke, Lena Headey, and Edwin Hodge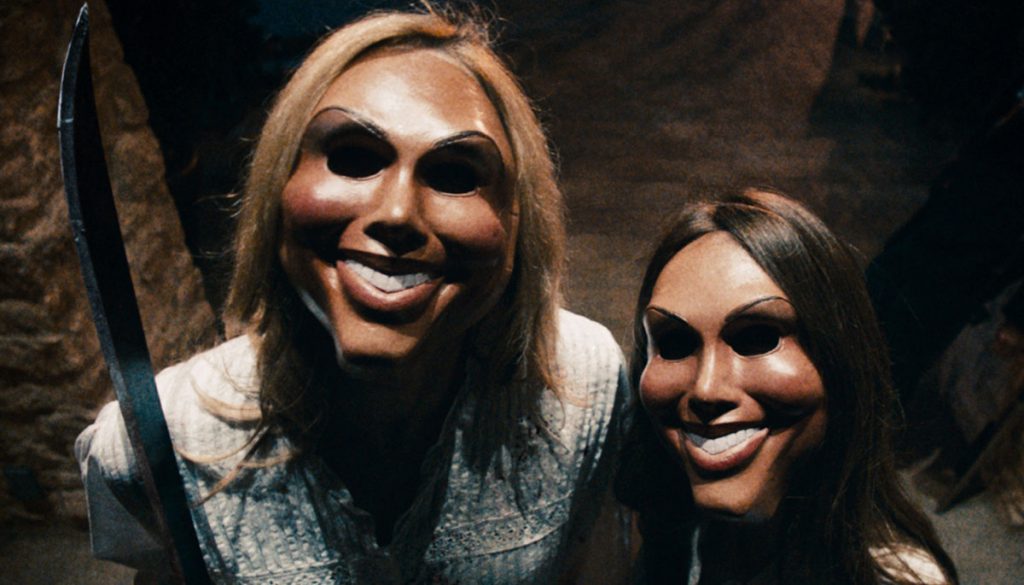 As mentioned above, The Purge may not take full advantage of its (literal) killer premise, but it's nevertheless a fast-paced and ferociously tense little thriller with suffocating suspense, great gore, and maddening moral quandaries. Looking back, the most interesting element of The Purge that makes it stand out from other entries in the series is its perspective.
While every other film follows the poor and disenfranchised who are preyed upon during this night of terror, this plot is told from a position of privilege, as we watch the unsettling anarchy unfold through the eyes of the filthy rich Sandin family – James (Sinister's Ethan Hawke), Mary (Game of Thrones' Lena Headey), Zoey (Teen Wolf's Adelaide Kane), and Charlie (Invincible's Max Burkholder). Beginning with the curious Charlie – who chips away at his family's blind acceptance of this brutality after letting a wounded stranger into their home – the Sandins slowly realize just how horrifying this holiday truly is throughout this tragic story.
Writer-director James DeMonaco's script may be somewhat restrained as a result of the film's low budget, but these ideas remain tantalizing (and terrifying), and they served as a tease for all the insight that would arrive in later installments. Hawke and Headey turn in reliably wonderful work, the scares are slight but still startling, and the third act contains a twist that gleefully upends the entire endeavor and gives the movie a whole new meaning. It may not be a masterpiece, but The Purge still laid the foundation for a soon-to-be-successful franchise in fearsome fashion.
---
3. THE FOREVER PURGE
2021
Director: Everardo Gout
Starring: Ana de la Reguera, Tenoch Huerta, Josh Lucas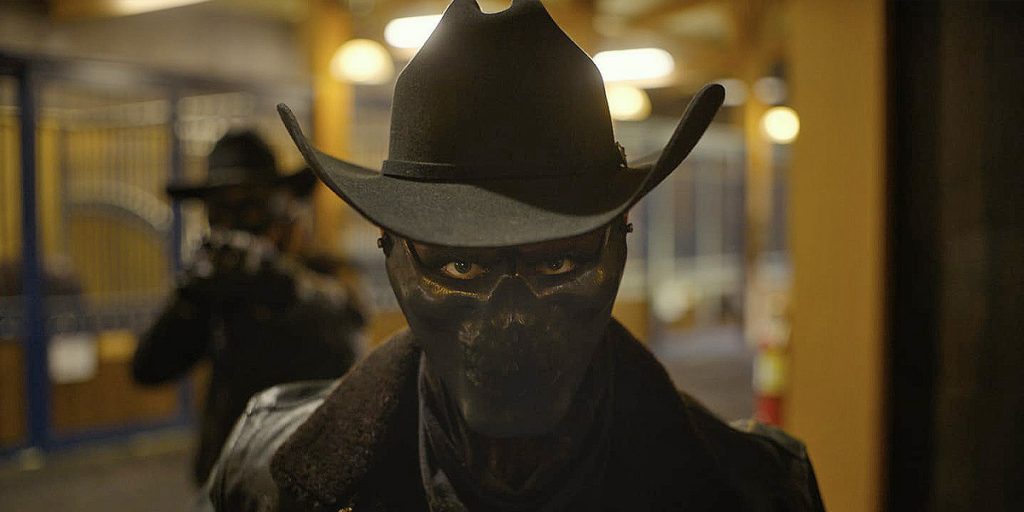 The Forever Purge falls near the middle of the pack for this franchise – not nearing the success of the first two sequels while still surpassing both the initial installment and its immediate predecessor – but it succeeds when it stretches the concept of "The Purge" to its scariest limit, centering around a scenario where a group of extremists decides that the annual Purge does not stop at daybreak, and should instead continue until the end of time. The action is as arresting as ever, and newcomer Everardo Gout brings a rugged realism to his filmmaking that grounds the film in a grungy and grimy aesthetic, but, as always, it's The Purge 's social commentary that stands out most of all.
After a group of Trump supporters stormed the U.S. Capitol in January 2021 and nearly stopped the certification of President Joe Biden's electoral victory, it's not hard to imagine a world in which these extremists escalate their efforts and pursue the same path as these "purgers," simply dispatching those whom they disagree with in order to advance their own ideology.
In that case, The Forever Purge can perhaps be seen as a sign of things to come, should we not switch our course and attempt to actively fight these anti-American forces aiming to divide us at all costs. This urgent and scathing screed infuses the film with importance and forces us to reckon with our potentially apocalyptic fates, elevating it above other genre fare and making it a memorable addition to this frightening franchise.
---
2. THE PURGE: ELECTION YEAR
2016
Director: James DeMonaco
Starring: Frank Grillo, Elizabeth Mitchell, and Mykelti Williamson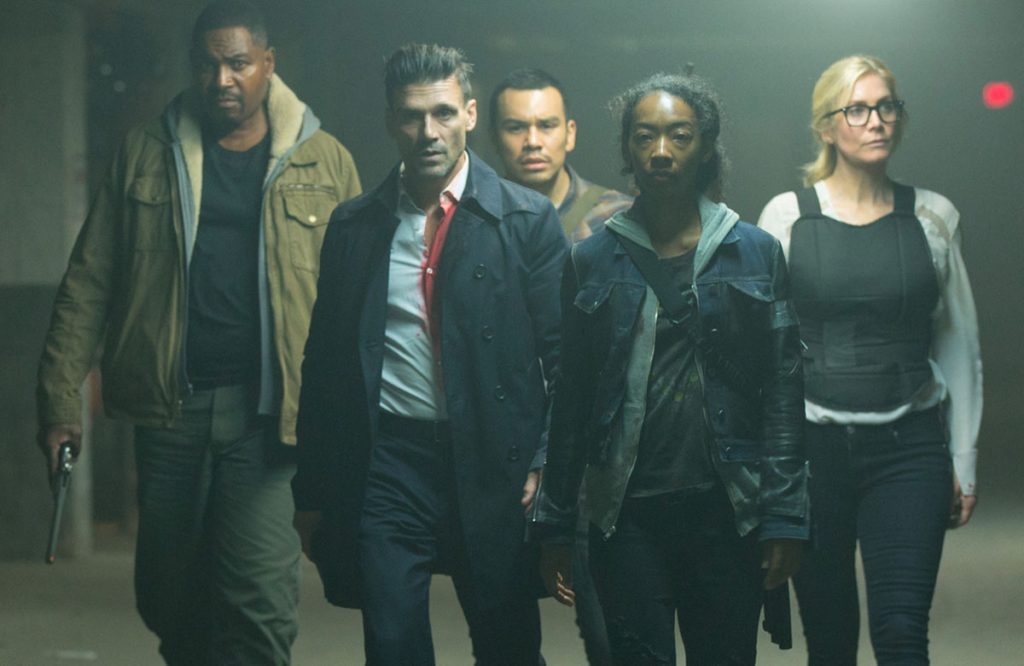 By the time The Purge: Election Year was released, the series' political commentary had taken center stage, and that wasn't exactly a bad thing. In the moment, we laughed at the comedically catastrophic debate at the start of the film between anti-Purge presidential candidate Senator Charlie Roan (The Santa Clause's Elizabeth Mitchell) and the NFFA's Minister Edwidge Owens (City Slicker's Kyle Secor) – who manipulated the public with preposterous propaganda – and thought that it was an amusing approximation of American politics. Little did we know that it'd soon become our reality as well.
See Also

That piercing prescience has perhaps helped The Purge: Election Year age best out of all the films in the franchise, especially as a bit of a escapist wish fulfillment during the Trump Administration, where individuals like Frank Grillo's (Captain America: The Winter Soldier) brawny Leo Barnes could beat the shit out of these scumbags and the maltreated members of minority communities like Mykelti Williamson's (Fences) Joe and Betty Gabriel's (Get Out) Laney could successfully combat the forces that sought to suppress their right to live freely in this great country.
Election Year gave fans some of the most powerful – and popular – protagonists that the series had seen, and its script may also be DeMonaco's sharpest, skillfully juggling several separate storylines and character arcs over only 110 minutes with no actor feeling slighted in any capacity. Throw in a truly chaotic climax that catapults DeMonaco to new heights as an action horror filmmaker, and you've got one hell of a genre epic on your hands.
---
1. THE PURGE: ANARCHY
2014
Director: James DeMonaco
Starring: Frank Grillo, Carmen Ejogo, and Michael K. Williams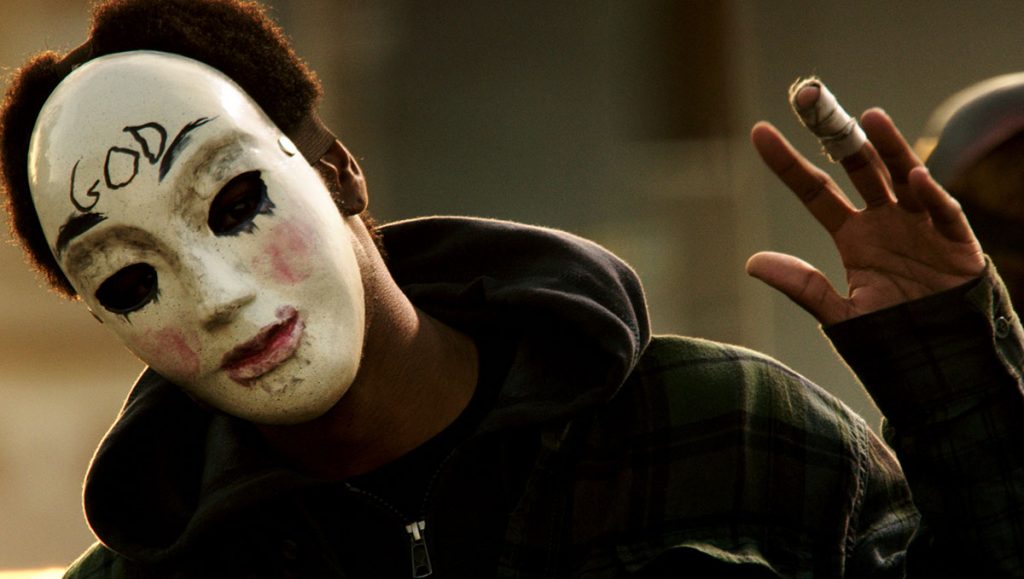 The Purge: Anarchy was the first film in the franchise to really open this world up and let audiences in on the insanity taking place outside on this nefarious night, and to this day, that novelty still hasn't worn off. Election Year may be the smartest entry in the series and the one with the strongest social commentary, but in terms of pure thriller entertainment, Anarchy can't be beat.
By only separating its plot into three distinct storylines – the trek that Frank Grillo's Leo Barnes takes to avenge his son's death, the mission of mother/daughter duo Eva (Fantastic Beasts' Carmen Ejogo) and Cali (Prisoners' Zoë Soul) to secure safety when lost on the streets, and the chaos confronted by Shane (Friday Night Lights' Zach Gilford) and Liz (The Glades' Kiele Sanchez) after their car breaks down – DeMonaco quickly finds a focus in this anarchic atmosphere, and he is subsequently able to make the audience feel committed to these characters as well, taking the time to flesh out their troubles.
By the time this motley crew comes together, we're authentically invested in their adventure, and therefore, we dread to think of any turmoil that should befall them. With each setpiece, there's an added layer of suspense incorporated due to our fondness for these individuals, and that's exactly what DeMonaco wants.
Equally as effective is DeMonaco's exploration of the many motivations that lead one to pursue "purging," including revenge, jealously, or sheer sick enjoyment. The social struggles of this post-apocalyptic America are surveyed for the first time, and we see the true pains of The Purge for the first time, with the ruling class's cruel exploitation of the event on full display (through heinous activities like human hunting).
However, even aside from DeMonaco's expert expansion of this environment, The Purge: Anarchy is simply a riotously well-made thrill ride that never lets up from the first frame to the last, led formidably by a never-better Frank Grillo, who instantly becomes one of the most iconic horror protagonists of all time as the steely "Sergeant." Seven years later, it still holds up, and no matter how many more Purge films are made, nothing will ever match Anarchy's achievements.
---
The Forever Purge is now available to watch on digital and on demand.