2022 Cannes Film Festival: 15 Films to Watch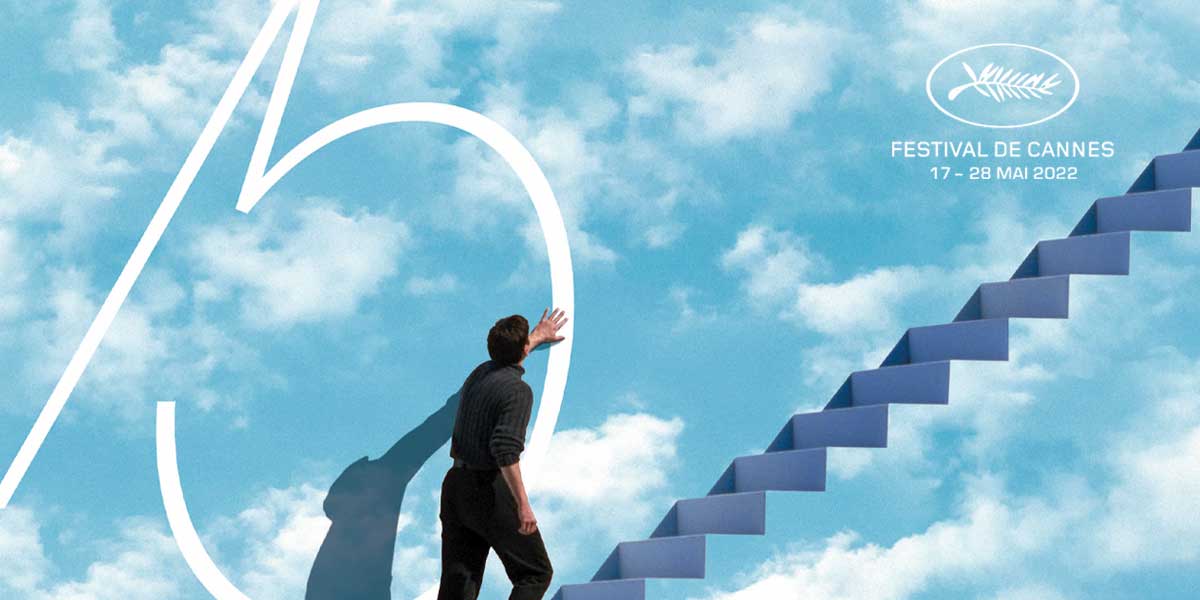 The 2022 Cannes Film Festival is almost here – here are 15 films to watch from May 17-28, including a new Hirokazu Kore-eda film and the return of David Cronenberg…
---
After a summer festival last year that marked its return following COVID, Cannes is back in its usual May slot. The 2022 Cannes Film Festival promises to be another brilliant fortnight of new films from some of the best directors in the world. This year, a staggering 151 films will be shown across 12 days. 21 of them are vying for the prestigious Palme d'Or, won last year by Julia Ducournau's amazingly extreme Titane. Furthermore, eight films out of the 20 competing as part of 'Un Certain Regard' are by first-time directors, whilst a further nine have female directors.
Out of competition, 11 films are making their premiere here. These include some big Hollywood blockbusters and a quartet of midnight screenings. It also includes Cannes 2022's opening film – Final Cut, Michel Hazanavicius' remake of One Cut of the Dead that was pulled from Sundance 2022 after the festival went online. Meanwhile, 13 films (including Singin' in the Rain) are being restored as part of the 'Cannes Classics' range and eight projects have been assigned as 'Cannes Premieres'. One of those is Irma Vep, Oliver Assayas' miniseries remake of his 1996 film that will star Alicia Vikander and Kristen Stewart. And on top of all that, we have International Critics' Week and Directors' Fortnight, two parallel sections that have some major premieres scheduled.
All in all, there are many treats to see if you're attending Cannes this year. And if you're stuck on where to start, we at Loud and Clear are here to help. Check out our list of 15 films to watch at the 2022 Cannes Film Festival, and don't forget to follow us on Twitter, Instagram and Facebook for daily updates and reviews from the festival…
---
AFTERSUN

CRITICS' WEEK
Writer & Director: Charlotte Wells
Cast: Paul Mescal, Francesca Corio, Celia Rowlson-Hall
Countries: United Kingdom, United States
Full Review: Sun, Sea & Melancholy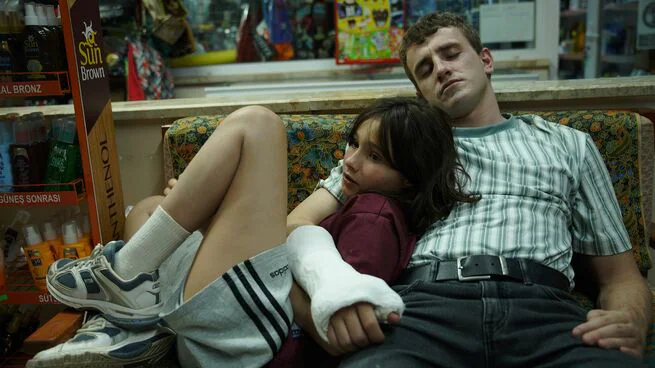 One interesting film to watch during International Critics' Week at Cannes 2022 is Aftersun, the feature debut from Scottish filmmaker Charlotte Wells. The plot is about a woman who recounts a holiday she took as a child with her father. Look out for the performances from newcomer Francesca Corio and Normal People's Paul Mescal, who plays the main character's father. He has another film at this year's festival in Saela Davis & Anna Rose Holmer's Irish drama God's Creatures, which will be screened during Director's Fortnight.
---
ARMAGEDDON TIME

IN COMPETITION
Writer & Director: James Gray
Cast: Anne Hathaway, Anthony Hopkins, Jeremy Strong
Countries: United States
Full Review: A Personal Coming-of-Age Film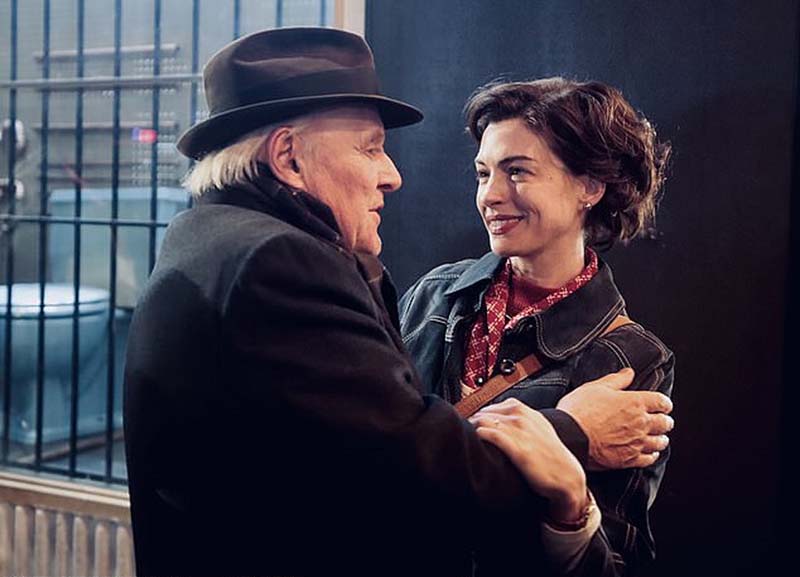 James Gray's previous two movies have seen his characters explore lost cities and travel into space. However, his latest film – his fourth to compete for the Palme d'Or – is more personal and grounded. Armageddon Time is set to draw on Gray's experiences growing up in Queens, New York in the 1970s before Ronald Reagan became the US President. And whilst not much else is known about the film at this moment, itcould be a key film when next year's awards season rolls around. The main reason is that there is a lot of talent in front of and behind the camera. Not only does the cast include Oscar winners Anne Hathaway and Anthony Hopkins, but Gray has also reunited with his Lost City of Z cinematographer Darius Khondji.
---
BROKER

IN COMPETITION
Writer & Director: Hirokazu Kore-eda
Cast: Song Kang-ho, Bae Doona, Gang Dong-won, Lee Ji-eun
Countries: South Korea
Cannes clearly loves Hirokazu Kore-eda. After all, the festival is where the Japanese director has premiered Like Father, Like Son; After the Storm; the phenomenal Our Little Sister; and Shoplifters, which won him the Palme d'Or in 2018. Now, after a brief excursion to Venice with his first French-language film The Truth, Kore-eda returns to the Croisette for the premiere of his latest film Broker. Based on the practice of baby boxes – where abandoned infants are left to be cared for by other people – Broker sees Kore-eda work in South Korea for the first time. And he has assembled a cast of superstar Korean actors, from Parasite's Song Kang-ho to Bae Doona (who starred in Kore-eda's Air Doll) and K-Pop star IU. One of the key contenders in the battle for the 2022 Cannes Palme d'Or.
---
CRIMES OF THE FUTURE

IN COMPETITION
Writer & Director: David Cronenberg
Cast: Léa Seydoux, Viggo Mortensen, Kristen Stewart
Countries: Canada, Greece, France
Full Review: Cronenberg's Cinematic Comeback Divides
Eight years since his last film, David Cronenberg is back. And he is back in the sci-fi/cyberpunk/body horror realm that brought him great success with Scanners, Videodrome, The Fly and Existenz. Not much is known about Crimes of the Future, apart from a synopsis hinting at a future where humans are able to undergo cybernetic metamorphoses. We also know that Cronenberg is reuniting with his regular composer Howard Shore and A History of Violence's Viggo Mortensen (who stars alongside Kristen Stewart and Léa Seydoux). It is one of the most anticipated films to watch at the 2022 Cannes Film Festival, but could it win the big prize for Cronenberg? I wouldn't discount it.
---
DECISION TO LEAVE

IN COMPETITION
Director: Park Chan-wook
Writers: Park Chan-wook and Jeong Seo-kyeong
Cast: Tang Wei, Park Hae-il, Lee Jung-hyun
Country: South Korea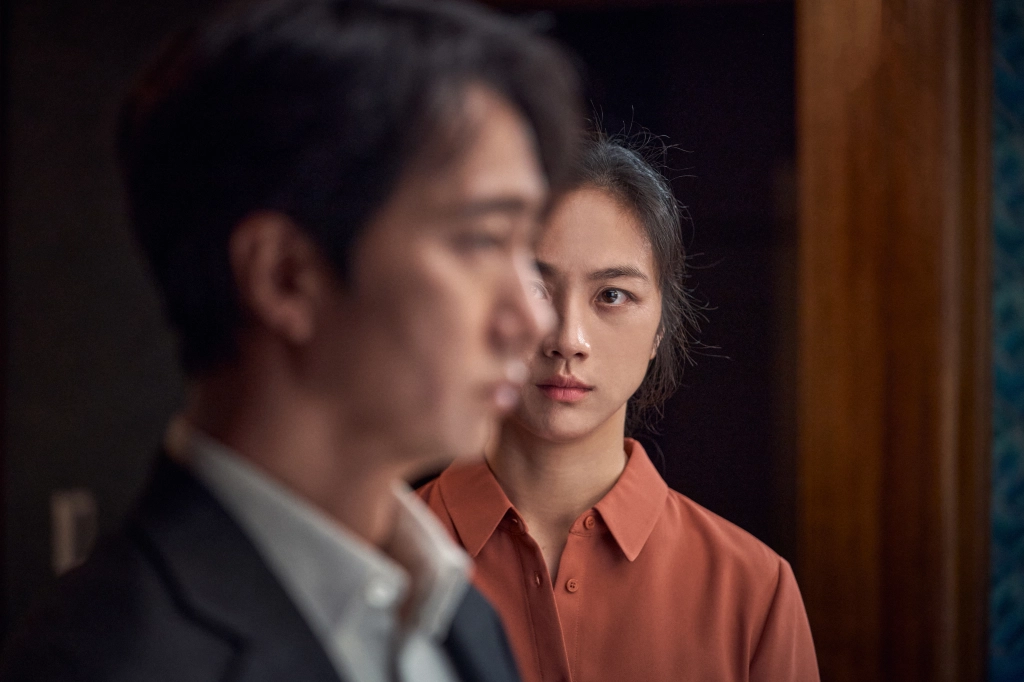 Park Chan-wook is one of the directors that has helped South Korea become a hotbed for incredible cinema in the last two decades. And after a Grand Prix win in 2004 for Oldboy and a Jury Prize in 2009 for his vampire horror Thirst, he returns to Cannes to try and win the Palme d'Or for the first time. His new film, Decision to Leave, is about a detective investigating the death of a man in the mountains. However, he soon falls for his mysterious widow and uncovers a strange underground fighting ring with some unusual combatants. This is going to be one of the main films to watch in this year's main competition.
---
ELVIS

OUT OF COMPETITION
Director: Baz Luhrmann
Writers: Baz Luhrmann, Sam Bromell, Craig Pearce and Jeremy Doner
Cast: Austin Butler, Tom Hanks, Olivia DeJonge, Kodi Smit-McPhee, Kelvin Harrison Jr.
Country: Australia, United States
Elvis has not left the building but he is about to enter the Palais des Festivals. The new film from Baz Luhrmann, the visually extravagant director of Moulin Rouge!, Elvis is the biopic that charts Elvis Presley's journey into becoming one of the most popular musicians ever. Austin Butler is taking on the King of Rock n Roll whilst Tom Hanks is playing his complex manager Colonel Tom Parker. It may be premiering out of competition before its release next month, but if any of Luhrmann's other films are anything to go by, Elvis is likely to still pack a punch in terms of its visuals. An important film to watch out for at the 2022 Cannes Film Festival.
---
HUNT

OUT OF COMPETITION
Director: Lee Jung-jae
Cast: Lee Jung-jae, Jung Woo-sung, Jeon Hye-jin
Country: South Korea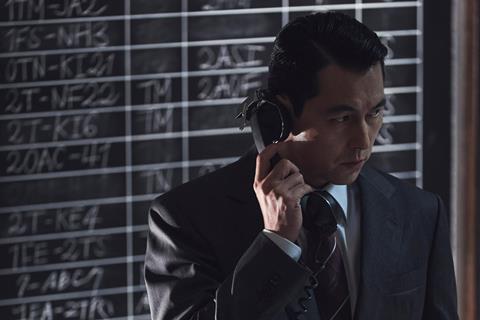 If you're a fan of Netflix's Squid Game, you might enjoy Hunt. Mainly because the series lead, Lee Jung-jae, had directed, produced, and starred in this out of competition spy film set in the 1980s. He plays Park Pyong-ho, an agent for South Korea's National Security Agency alongside his partner Kim Jung-do (Jung Woo-sung). Together, this duo must find a North Korean spy chief whilst simultaneously coming to terms with the dark truths behind their country's military dictatorship. The film is one of four Midnight Screenings at Cannes 2022 and sees Jung-jae reunite with another Squid Game actor in Heo Sung-tae.
---
MEN

DIRECTORS' FORTNIGHT (SPECIAL SCREENING)
Writer & Director: Alex Garland
Cast: Jessie Buckley, Rory Kinnear, Paapa Essiedu
Countries: United Kingdom, United States
Full Review: Jessie Buckley and Rory Kinnear Dominate Dark Social Thriller
One of the most interesting films at the 2022 Cannes Film Festival is a Special Screening that is taking place during the Director's Fortnight branch. After more than a decade of writing clever sci-fi films for Danny Boyle, Alex Garland made his directorial debut in 2014 with the acclaimed Ex Machina. His next film, Annihilation, may have been a box office flop, but it received similar praise for its lofty ambitions and complex themes. Now he has a new horror film called Men, which is premiering here before its wide release in a couple of weeks. Jessie Buckley stars as Harper, a woman on holiday in the English countryside after the death of her husband. However, she soon spots a terrifying mystery – one that involves a lot of men who look like the owner of her holiday home (played by Rory Kinnear). If the trailer is anything to go by, we are in for Garland's most chilling film yet.
---
SHOWING UP

IN COMPETITION
Director: Kelly Reichardt
Writers: Kelly Reichardt and Jonathan Raymond
Cast: Michelle Williams, Hong Chau, Judd Hirsch, John Magaro
Country: United States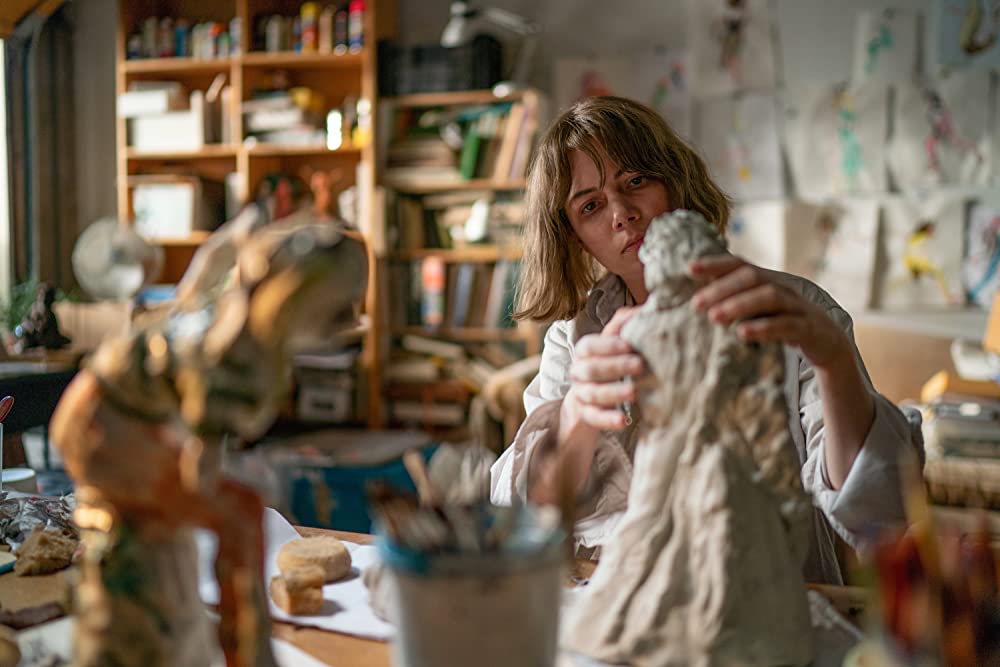 Indie director Kelly Reichardt has carved out a reputation for herself with rural-based films like the 2010 Western Meek's Cutoff and First Cow, her drama set in the era of the American Frontier. Now she is at Cannes with Showing Up, her first at the festival since 2008's Wendy and Lucy. That film starred Michelle Williams, who features here as an artist preparing for an important exhibition whilst dealing with the many dilemmas in her personal life. Could Reichardt become the second female director in as many years to win the Palme d'Or? She has a more than decent chance.
---
SILENT TWINS

UN CERTAIN REGARD
Director: Agnieszka Smoczyńska
Writer: Andrea Seigel
Cast: Letitia Wright, Tamara Lawrance
Countries: Poland, United Kingdom, United States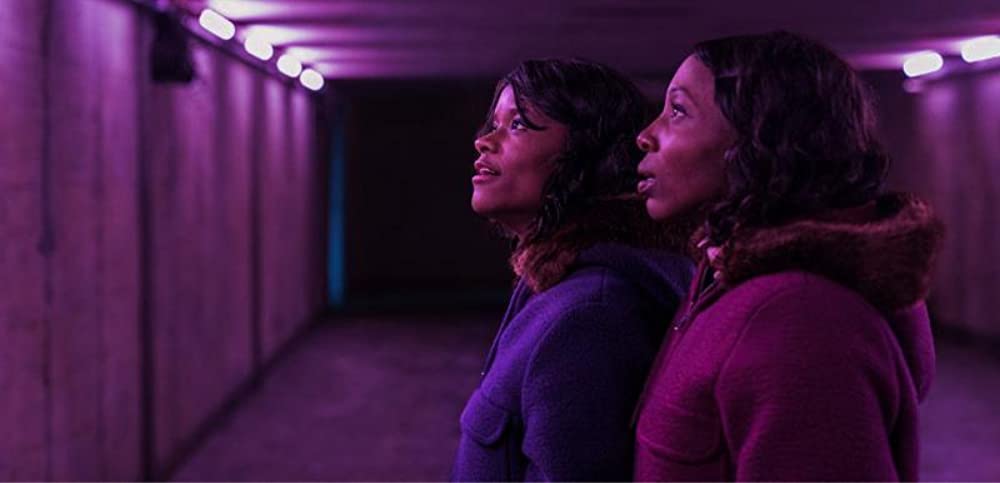 The story of June and Jennifer Gibbons is both curious and disturbing in equal measure. Growing up part of the sole Black family in their Welsh village, they were identical twins who would only communicate with each other. After a crime spree, they were admitted to Broadmoor Psychiatric Hospital and held for more than a decade. The twins' story was later made into a book by journalist Marjorie Wallace, which is now being adapted into a film called Silent Twins. Polish director Agnieszka Smoczyńska (best known for her mermaid horror musical The Lure) is at the helm, with the twins played by Tamara Lawrance and one of the film's producers, Black Panther's Letitia Wright. A film to watch out for in the 'Un Certain Regard' at Cannes 2022.
---
THE STARS AT NOON

IN COMPETITION
Director: Claire Denis
Writers: Claire Denis, Andrew Litvack and Léa Mysius
Cast: Margaret Qualley, Joe Alwyn, Danny Ramirez
Country: United States, France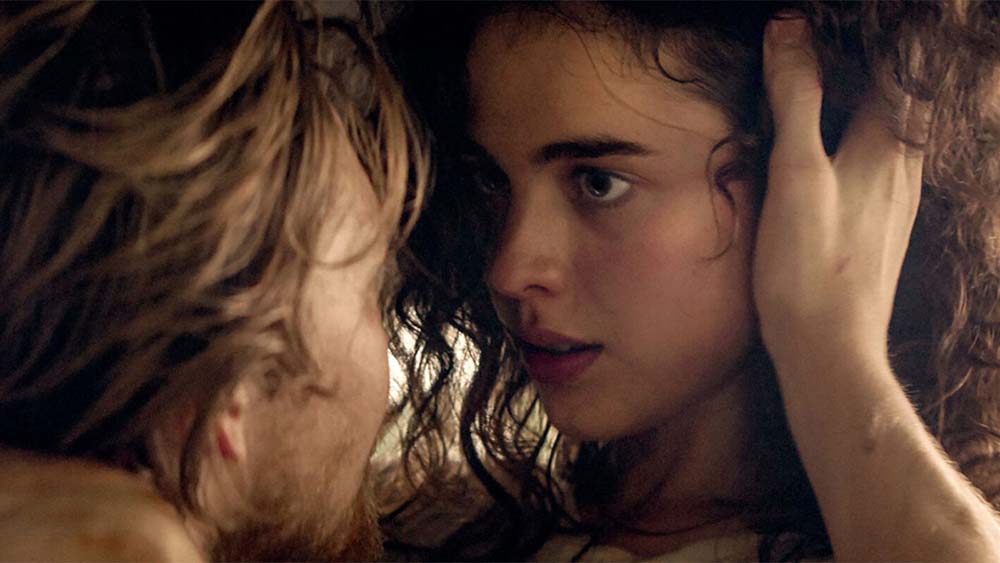 Claire Denis is one of France's most celebrated directors thanks to Beau Travail and High Life. Despite that, she has only competed for the Palme d'Or once in her long career – in 1988 for her debut feature Chocolat. That changes with the 2022 Cannes Film Festival and The Stars At Noon, her new dramaset during the Nicaraguan Revolution. Based on a novel by Denis Johnson and co-written by Léa Mysius (whose sophomore film, The Five Devils, is premiering in the Directors' Fortnight strand), the film is about an English businessman who seeks to escape Nicaragua with an American journalist. Joe Alwyn and Margaret Qualley play the two star-crossed lovers in a film that could finally win Denis her first Palme d'Or. It is therefore one of the films to watch out for.
---
THREE THOUSAND YEARS OF LONGING

OUT OF COMPETITION
Writer & Director: George Miller
Cast: Idris Elba, Tilda Swinton
Countries: Australia, United States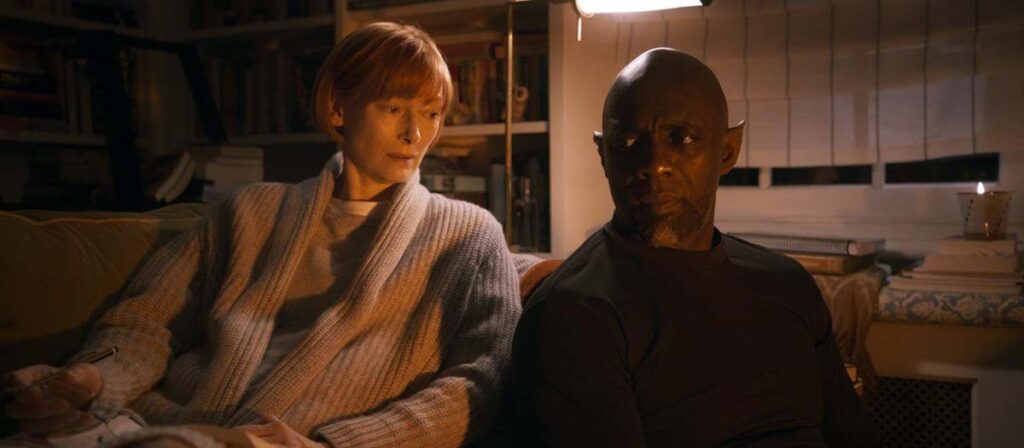 After the full-throttle anarchy of 2015's Mad Max: Fury Road, George Miller could be heading for a change in pace with his long-awaited next film. Three Thousand Years of Longing sees Tilda Swinton play a scholar who has travelled to Istanbul. In her hotel room, a genie (played by Idris Elba) offers her three wishes in exchange for his freedom. But what would happen if one of her wishes was to be loved by someone?A twist on a classic folk tale that stars two of the biggest actors at the moment, Three Thousand Years of Longing has the promise to be a special film.
---
TOP GUN: MAVERICK

OUT OF COMPETITION
Director: Joseph Kosinski
Writers: Ehren Kruger, Eric Warren Singer and Christopher McQuarrie
Cast: Tom Cruise, Miles Teller, Jennifer Connelly, Val Kilmer
Country: United States
Full Review: Tom Cruise's Long-Awaited Legacyquel Soars
Every year, Cannes usually has a big, out-of-competition blockbuster making its world premiere. Last year, it was F9. This year, it's Top Gun: Maverick, the sequel to Tony Scott's '80s classic. After multiple delays, Tom Cruise returns as Pete 'Maverick' Mitchell, the test pilot who is now training a new class of Top Gun graduates for an important mission. Among the students is Bradley 'Rooster' Bradshaw (Miles Teller), the son of Maverick's late best friend 'Goose.' And as the trailer shows, the film's showpiece flight sequences will place us in the cockpit with the pilots. So, if you once again feel the need for speed, Top Gun: Maverick is the film to check out.
---
TORI AND LOKITA

IN COMPETITION
Writers & Directors: Luc and Jean-Pierre Dardenne
Cast: Schils Pablo, Mbundu Joely, Marc Zinga
Countries: Belgium, France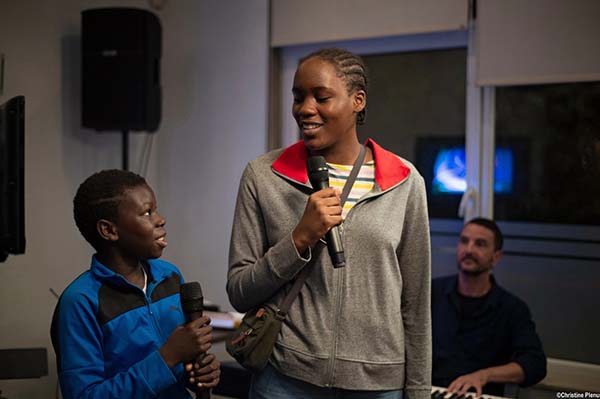 Some of the directors at Cannes 2022 are hoping to win their first Palme d'Or this year. Only two are competing for their third. The Dardenne Brothers are probably the most decorated directors in recent Cannes history. The last time they were at the Croisette in 2019, they added the Best Director award to their Best Screenplay, Grand Prix and two Palme d'Or awards. This year, they are back once again with Tori and Lokita, a film about a young boy and adolescent girl who try to maintain their friendship after travelling from Africa to Belgium.
---
TRIANGLE OF SADNESS

IN COMPETITION
Writer & Director: Ruben Östlund
Cast: Woody Harrelson, Harris Dickinson, Charlbi Dean
Countries: Sweden, United Kingdom, United States, France, Greece
Full Review: Flawed Super-Rich Satire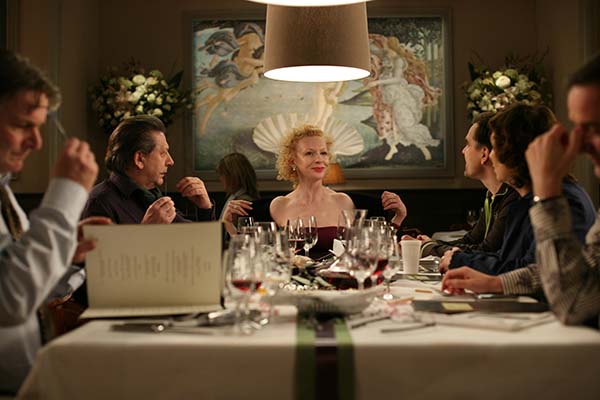 Finally, we look at another director who is returning to Cannes this year. Swedish director Ruben Östlund stunned audiences in 2017 with his art world satire The Square. His latest project, Triangle of Sadness, turns to the world of fashion. Harris Dickinson and Charlbi Dean play an estranged model couple who have been invited on a luxury cruise helmed by a Marxist captain (played by Woody Harrelson). But when the passengers become stranded on a desert island, class systems are overturned as their survival becomes dependent on the yacht's cleaning lady. If this follows the scathing satire of The Square, Östlund could be a major contender for his second Palme d'Or. Either way, it is a major film to watch at the 2022 Cannes Film Festival.
---
2022 CANNES FILM FESTIVAL – 10 MORE FILMS TO WATCH:
---
Cannes 2022 will take place in person on May 17-28, 202. Follow us on Twitter, Instagram and Facebook for daily updates and reviews from the festival.