Ted Lasso: A Look Back at Season 3

Jason Sudeikis in "Ted Lasso" Season 3, now streaming on Apple TV+. (Apple TV+)
Season 3 of Ted Lasso was very divisive: let's look back at what we liked and didn't like about the final season of the Apple TV+ show!
---
If we look back at Season 3 of Ted Lasso, it's easy to see why it was the most divisive season of the beloved Apple TV+ series. On one hand, it gave us Zava (Maximilian Osinski), a new Jamie Tartt (Phil Dunster), more than one queer storyline, and a good dose of nostalgia in the finale. But its most puzzling narrative choices, mainly involving Nate (Nick Mohammed), Rebecca (Hannah Waddingham), and Ted (Jason Sudeikis), also left many fans disappointed.
Here at Loud and Clear Reviews, our writers Serena and Tom took it in turns to review all episodes of Ted Lasso's Season 3 these past few months, and their opinions on the show's third and final season couldn't be more different. In this article, they look back at season 3 of Ted Lasso and tell us what they like the most and the least about it, and what they thought about specific episodes.
Do you agree with us? Let us know on our socials!
---
TED LASSO: THE BEST OF SEASON 3
WHAT TOM LIKED THE MOST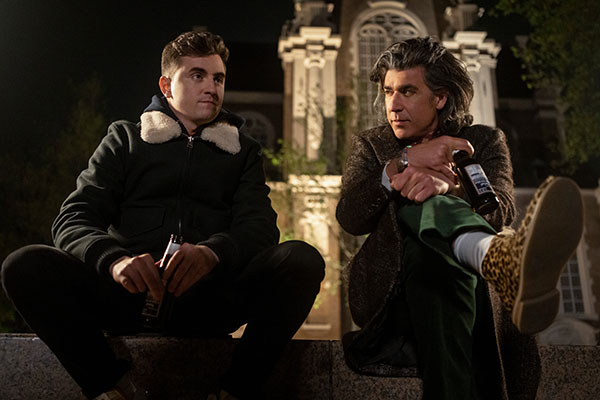 For me, arguably season 3's best decision was integrating Trent Crimm (James Lance) into the show's main cast, and giving him so much more to do. In previous seasons, the cynical reporter had been a fun recurring character, but rarely much more. The end of season 2 gave us a brief, deeper glimpse into his personality, as he sacrificed his job in order to ensure Ted knew exactly who ratted about his panic attack, but aside from that one heroic moment, we didn't know much. As such, season 3 explores his character far more thoroughly, giving us an unexpected, but wholly appreciated, icon.
Trent, now unemployed and unsure where to go next, decides to write a book about AFC Richmond and their unusual head coach. It's during his early days at the club where he stumbles across the closeted winger Colin Hughes (Billy Harris) kissing his boyfriend during a team party. When I saw this moment for the first time, my eyebrow admittedly raised. I was convinced they were going to down the stereotypical route, and have Trent try and use this newly gained information to rebuild his career, but insead, Ted Lasso makes the smarter play, and uses it to develop and flesh out both his and Colin's character, building one of my favourite friendships in the series along the way. This was one moment this season where Ted Lasso surprised me in a positive way, and I couldn't be happier for that. Long live Trent Crimm, the Independent. (T.S.)
---
WHAT SERENA LIKED THE MOST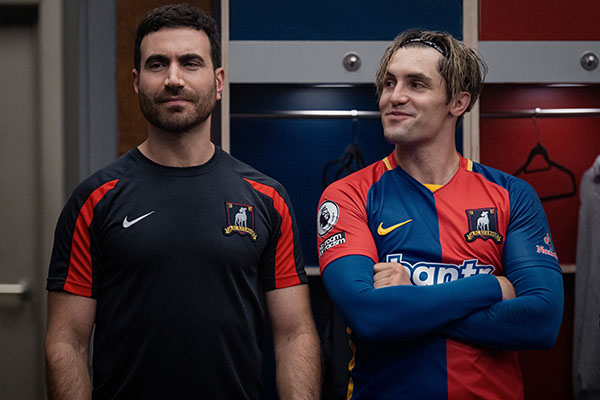 A part of me just wants to repeat the word Zava and make an entire paragraph out of it. But while the avocado-loving player absolutely hypnotised me, what makes me think back at season 3 with a smile is the beautiful bond between Jamie Tartt and Roy Kent (Brett Goldstein), which cleverly mirrors each character's growth too.
Jamie is much more mature in season 3, and we immediately realise it when Beard (Brendan Hunt) calls his behaviour ironic and Jamie hilariously corrects him, describing it as hypocritical instead. But there are other instances when Jamie surprises us, such as the wonderful way in which he uses his knowledge of Total Football in ep. 7 to become the glue that keeps the entire team together, and make AFC Richmond a winning team again.
And then there's Roy, who doesn't get as much screentime as he should have and makes some out of character decisions in season 3. But he also warms our heart every time he opens up to Jamie or stands up to others, as he does with Trent in episode 2. And then we get the heartwarming bike scene with Jamie in ep. 6, and the epic press conference in episode 9.
There are many things I liked about season 3: Jamie's axe body spray collection, Zava's obnoxiousness, Colin and Isaac's (Kola Bokinni) narrative arcs, Roy's "whistling," not to mention Beard's "Piggy Stardust" costume. But what will stay with me in the end is Jamie and Roy's beautiful bond, and the way they each grew to become who they were always meant to be. (S.S.)
---
TED LASSO: THE WORST OF SEASON 3
WHAT TOM LIKED THE LEAST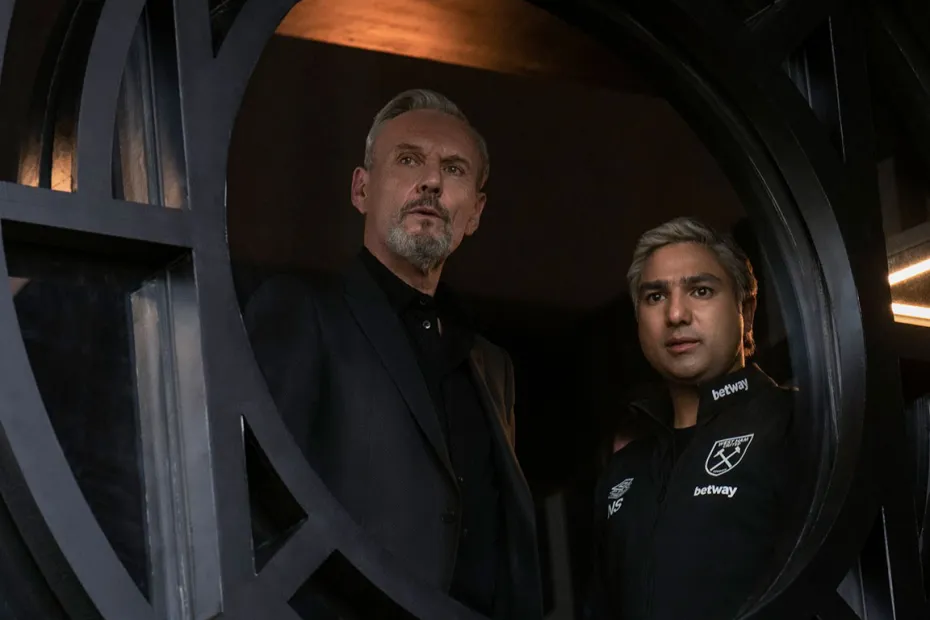 For whatever reason, season 3 developed this phobia of showing us important scenes. On paper, I can somewhat understand why. It's definitely an interesting idea to let the big moments in our characters' lives happen off screen and instead devote the time spent on screen to the consequences, but in practice, it just doesn't work, resulting in a season that feels simultaneously rushed and bloated. We just end up not seeing pivotal moments in the season like Nate quitting his job at West Ham, or Rebecca giving advice to Bex (Keeley Hazell).
Part of why Nate's character arc this season feels so odd is massively to do with this, as both the scene of him leaving his villainous boss and AFC Richmond deciding to give him another chance just happen off-screen, and so we're expected to just go along with everything without actually seeing the most important moments play out. I honestly can't quite wrap my head around why the writers decided to do this so frequently during season 3, especially when the episodes are as long as they are. How are so many of these episodes over an hour, yet you can't fit in vital scenes that are arguably more important than any of the actual content in the episode?
The finale is the biggest offender for this, as it completely leaves out the conversation between Ted and Rebecca where the coach explains his decision to leave the club. It's potentially the most important part of the season, what all 11 of the previous episodes have been building up to, arguably what the entire show so far has been building up to, yet it's just not shown. It's baffling, especially as the finale instead decides to open with an odd TedBecca tease. I really do think that simply seeing these missing scenes would improve the season massively, because as it is, it honestly feels unfinished, like a crucial cog is missing. (T.S.)
---
WHAT SERENA LIKED THE LEAST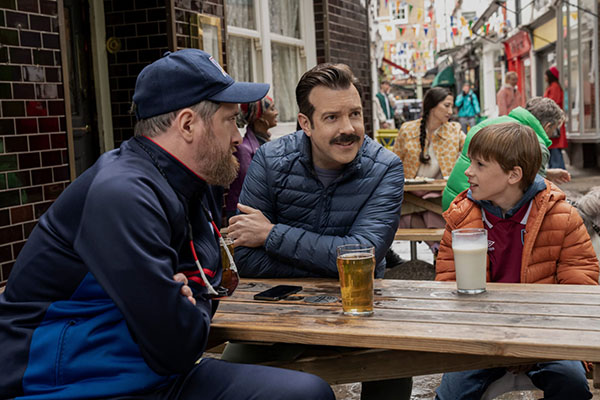 When it comes to Nate, I disagree with Tom. Among the things I've always liked about Ted Lasso are its healthy resolution of conflicts and its portrayal of vulnerable characters that aren't good or evil, but simply human. I've never seen Nate as a villain: when he left AFC Richmond in the season 2 finale, it was simply as a sign that the former kitman wasn't doing too well. Nate was a victim of bullying and neglect for so many years that he didn't yet know how to be his own person. In season 3, we see him make that step on his own, when he finally says no Rupert (Anthony Head): we don't need to see him leave West Ham, because what matters here is that Nate finally learns to be an adult.
To me, the least compelling part of Ted Lasso 's season 3 was Ted's own storyline, as it feels like the writers didn't quite know what to do with him, and who to have him end up with, till the very end. This explains why Rebecca's arc is so confused as well, with the matchbox conundrum and the sudden pregnancy worries being brought up and not really explored much further, and her fairytale meeting in Amsterdam only makes (little) sense in the finale. And then there are the lack of explanation for Roy and Keeley's breakup, and the latter's friend/new hire Shandy (Ambreen Razia), whose inclusion in the series makes even less sense. It's the details that are never taken any further that puzzled me in season 3, and make it slightly less good than the past two series. (S.S.)
---
TED LASSO SEASON 3: THE BEST EPISODE
…ACCORDING TO TOM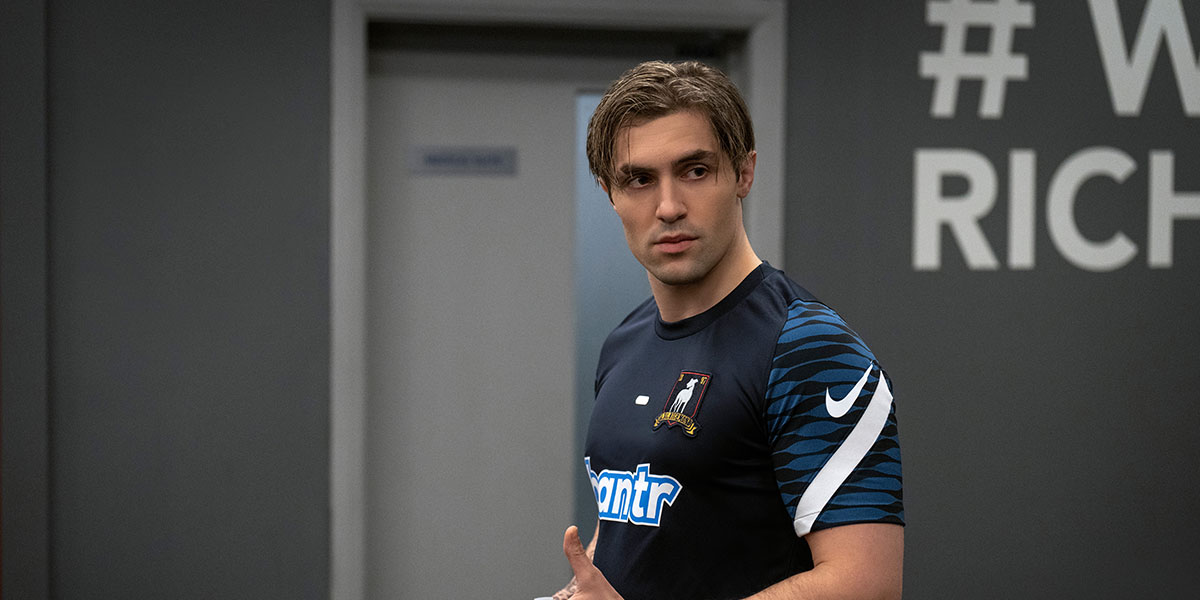 For as brief as his time on the show ended up being, I really enjoyed the inclusion of the exceptional striker Zava, especially in season 3's 2nd episode "(I Don't Want to Go to) Chelsea". Seeing AFC Richmond actually act like a football club for a change and try to sign a player was wonderfully entertaining, especially one inspired by the legendary Zlatan Ibrahimović himself. As a massive football geek myself, I always love when Ted Lasso leans into its football side, so watching an episode that felt like the cinematic embodiment of scrolling through Twitter during the transfer window was absolutely brilliant. 
It's not just the Zava storyline that made this episode so good though, as a return to Chelsea for Roy Kent allowed for some emotional and powerful character development, especially when Trent Crimm, the reporter who used to slate him, was thrown into the mix. Richmond returning to the Premier League allowed season 3 to devote more episodes to these big away days, and here, they used the setting of the match perfectly to give us one of my favourite Roy-centric storylines. "(I Don't Want to Go to) Chelsea" tells some of the show's best football-related stories, and for that, I'm happy to crown it as the best episode of season 3. (T.S.)
---
…ACCORDING TO SERENA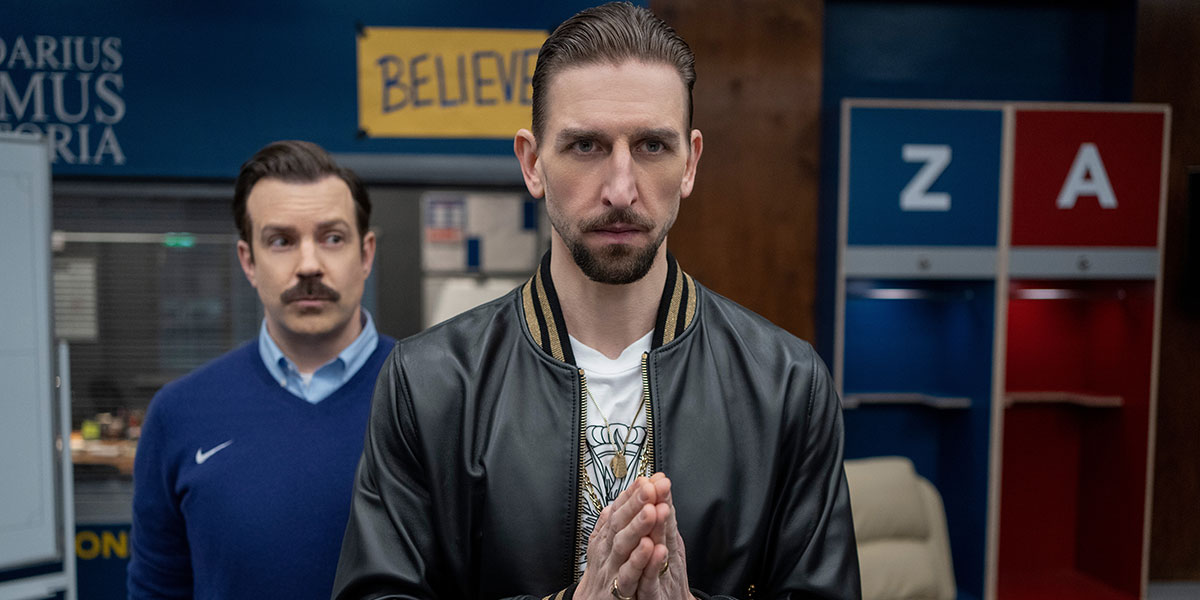 It's hard to pick a favourite, but it has to be episode 3. I still remember the first moment I watched the screener of "4-5-1" and rewinded the "Prisencolinensinainciusol"/"Jesus Christ Superstar" montages at least ten times, only to come back to that scene every single day for the next two weeks, as I anxiously waited for it to be available on Apple TV+ for everyone to see, just so that I could talk about it. Zava was a huge highlight of season 3 to me, and that sequence shows the writers at their most creative. And like Tom pointed out, the fact that Zava was obviously inspired by Ibrahimović makes it even better.
But episode 3 is a favourite of mine for other reasons too, starting from the iconic one-liners. "F*ck yeah, Princess Diaries!," shouts Roy Kent as Trent Crimm mentions the Queen of Genovia in one of the best quotes of the entire season – the other being the "Prima Donna/Pre-Madonna" exchange between Jamie and Roy, which also takes place in "4-5-1". And finally, episode 3 is also the episode in which we find out that Colin is gay! A close second would have to be episode 7 due to the Total Football developments, but episode 3 is definitely the highlight for me. (S.S.)
---
TED LASSO SEASON 3: THE WORST EPISODE
…ACCORDING TO TOM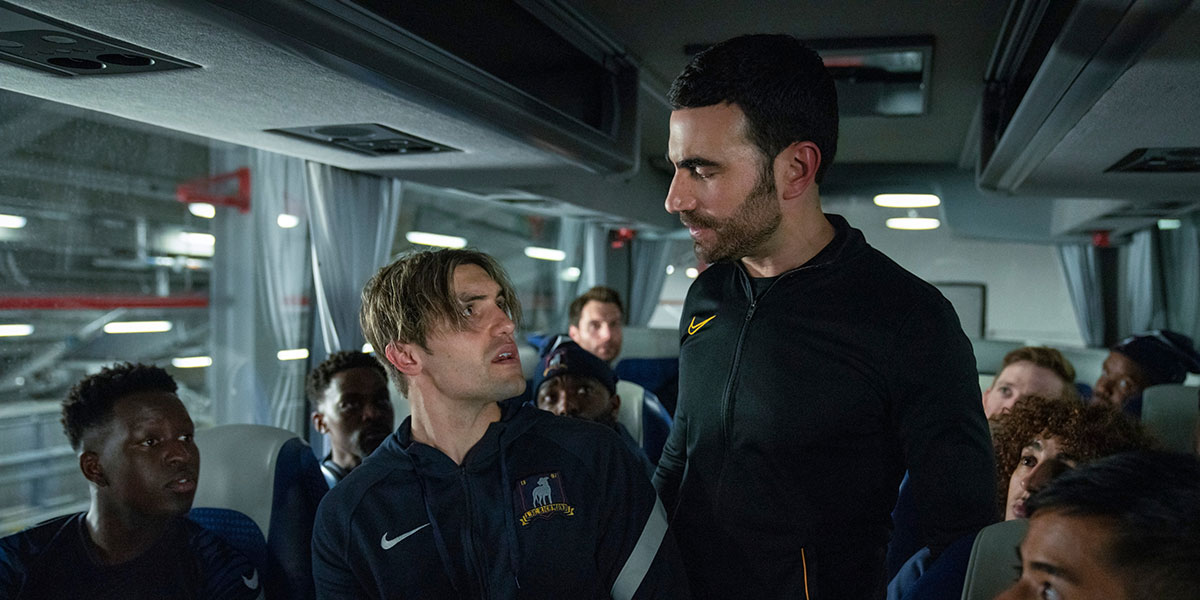 Everything started going wrong for me when AFC Richmond went to Amsterdam. "Sunflowers" might just be the worst ever episode of Ted Lasso for me, because, to me, it is the show giving in to every one of its worst impulses. The episode clocks in at 63 excruciating minutes, which at the time of its release, made it the longest episode of the show so far by quite a large margin. Ted Lasso began life as a half-hour comedy, so for the third season to give us an hour-long advert for Amsterdam just felt like a bad joke taken too far. Then, there's the issue of the actual content of this hour of television. 
"Sunflowers" consists of several disjointed storylines, each following a different set of characters as they explore everything Amsterdam has to offer. Jamie teaches Roy to ride a bike, the team have a pillow fight, Higgins (Jeremy Swift) takes the team's kit-man (Charlie Hiscock) to a jazz club, Colin goes to a gay bar, so on and so forth. Each storyline unfortunately feels more pointless than the last, lacking the creativity and wit to actually sustain interest across the frankly overwhelming runtime. The episode ends up being a frustrating mess, lacking the humour and emotional impact of the show's best episodes and its runtime unfortunately making it feel like it's just wasting your time. By the end of it, I felt drained, and I just desperately wanted my hour back. (T.S.)
---
…ACCORDING TO SERENA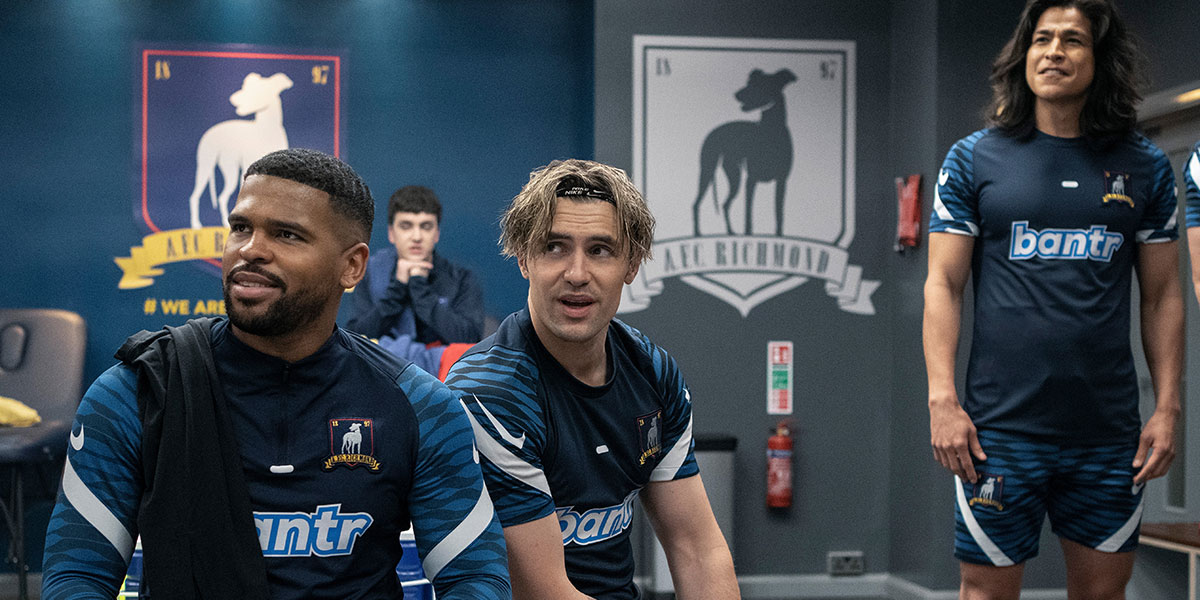 Unlike past seasons, there weren't any episodes that stood out to me as being significantly worse than others. Even the flawed episode 6 had many things I loved, such as Higgins taking the spotlight for a few minutes and the Colin/Trent and Jamie/Roy moments. So I'll have to go with the episode which, to me, was slightly worse than the others: episode 5. Zava decides to leave AFC Richmond in "Signs," but I thought that was a pretty smart storytelling choice.
What I didn't like about the episode was how predictable it was. Knowing that Keeley was bisexual and given the way in which Jack was first introduced to us, we pretty much knew the two of them were going to end up together from the moment we met Keeley's boss. We also knew that Shandy was bound to get fired eventually, which also happens in this episode, and we witness Nate's first interactions with his girlfriend-to-be Jade (Edyta Budnik) – a relationship we don't really warm up to as the latter never gets an identity of her own.
And finally, episode 5 also marks the beginning of a missed opportunity for Ted Lasso. I was very excited to see Keeley take charge of her own PR agency and establish a genuine relationship with her co-workers. In "Signs," we get to learn something about her quirky CFO Barbara (Katy Wix), and her employee Dan (Darren Strange) also shows signs of a personality. Unfortunately, neither is developed much further, which is a shame. (S.S.)
---
---
Season 3 of Ted Lasso is now streaming on Apple TV+.