Ted Lasso Season 3 Episode 5 Review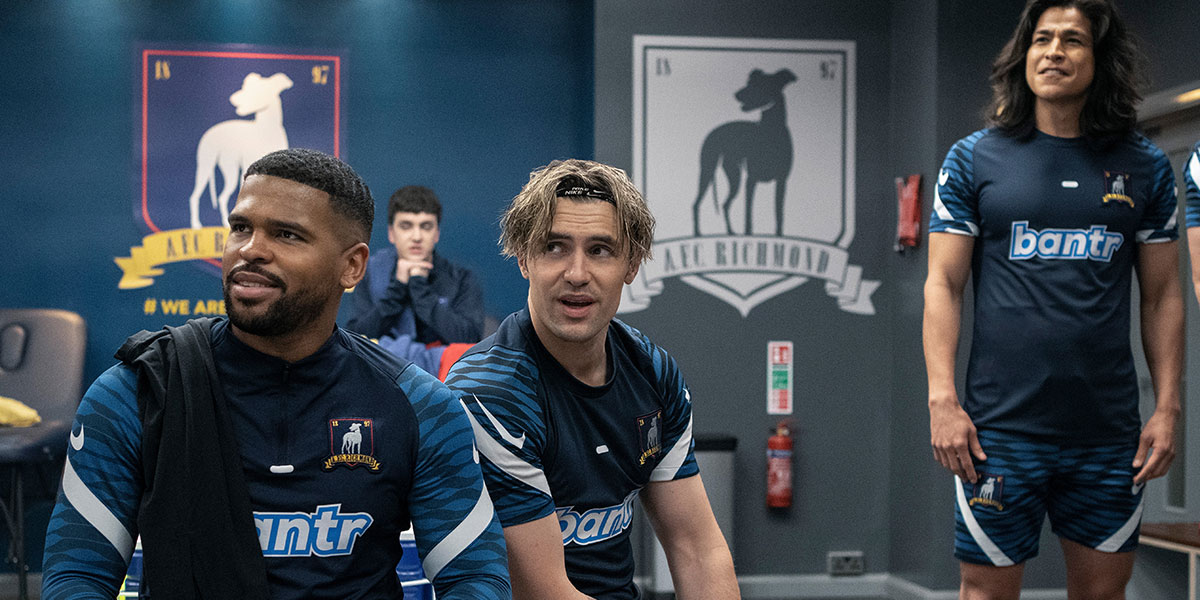 Kola Bokinni, Phil Dunster and Cristo Fernández in "Ted Lasso" Season 3 episode 5, now streaming on Apple TV+. (Apple TV+)
In Season 3 Episode 5 of Ted Lasso, we start to see where the Apple TV+ show might be headed, thanks to a newfound "belief" and smart storytelling choices.
---
This review contains minor spoilers for Season 3 Episode 5 of Ted Lasso.
We're not even halfway through Season 3 of Ted Lasso, and yet, with episode 5, we are starting to get an idea of the direction in which the Apple TV+ show might be headed. This week's episode takes place one month after the loss to Richard West Ham, and with a match against Manchester City on the horizon. But even Zava's (Maximilian Osinski) presence can't save AFC Richmond from a new string of losses, as just like Jamie (Phil Dunster) had predicted, the dynamics within the team changed with the arrival of the avocado-loving prophet. But more changes take place in episode 5, as Zava makes a decision we didn't see coming, but that is a smart choice storytelling-wise.
Ever since Zava showed up, I've been wondering about how his presence would affect AFC Richmond, and how the team behind Ted Lasso would approach his presence in a way that would eventually enable the other players to grow, without becoming too predictable. Judging by what happens this week, it looks like they decided that we're going to see less of Zava, which breaks our hearts but also makes a lot of sense.
Jamie, Colin (Billy Harris), Dani (Cristo Fernández), Isaac (Kola Bokinni) and the other players are smart enough to know better than to put up a fight when things frustrate them on the field, such as after the decision was made that their only task would be to help Zava score. But having had the spotlight shine on Zava alone for weeks must have had an impact on them, as it pretty much sent the message across that AFC Richmond wasn't good enough without him. In episode 5, Zava suddenly removes himself from the equation, and that leaves both players and coaches back to where they started — only, with a stronger desire to win and a new understanding of what they need to do to in order to really work as a team and rely on one another.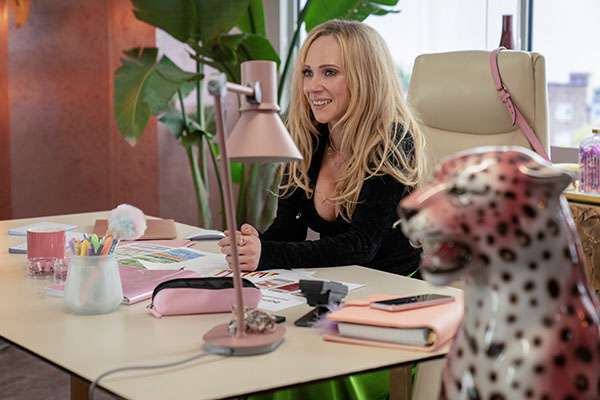 The bad news is that episode 5 is the most predictable episode of Season 3 so far. If you've been paying attention, chances are you'll have seen coming most of what happens this week, not only when it comes to the players' confidence but also to Ted (Jason Sudeikis), Keeley (Juno Temple), Rebecca (Hannah Waddingham), and possibly even Nate's (Nick Mohammed) storyline.
Keeley is the most obvious case, as some of the choices she makes in this week's episode won't surprise you at all. The first concerns her hair-eating friend/new hire Shandy (Ambreen Razia), who's quickly gone from being ingenious if a little too forward to downright disrespectful, and something had to be done about her. What Keeley does to solve a series of issues her employee's been causing is not exactly surprising, but it's still a source of comic relief and possibly the beginning of a new phase for our "Woman on the Rise" that will justify Shandy's presence in season 3.
One of the issues the Apple TV+ series repeatedly touched upon this year is Keeley's relationship with her co-workers, and it feels like seeing her act as a manager in episode 5 might have finally earned her their respect, starting from her snowglobe-obsessed CFO Barbara (Katy Wix). But I am also looking forward to getting to know the rest of the team at her PR firm: judging by a quick conversation (at last!) between Keeley and her employee Dan (Darren Strange), it feels like we'll soon get to know a new side of KJPR.
But what happens with her firm is not the only breakthrough for Keeley in episode 5. The other one involves her manager Jack (Jodi Balfour), and I won't spoil it for you, but if you've seen last week's episode, it probably won't surprise you. But it's a good development nonetheless, not only for Keeley's character arc, but also because Jodi Balfour does a great job at making Jack an extremely likeable character, and we can't wait to find out what happens next. Who knows, this might even help shed a light on why Keeley and Roy (Brett Goldstein) broke up, and give us very interesting dynamics for the rest of season 3.
Speaking of new dynamics, the biggest non-shockers of episode 5 are that Nate (Nick Mohammed) is still awkward and Ted is still anxious. The former gives us an endearing scene at his favourite restaurant that might have just turned one of the least likeable side characters of the series into a woman with an actual personality, and whom we'd like to get to know better. The latter is still trying to adjust to the divorce and how it's going to affect his relationship with his family. Last week, the series showed us Ted's struggles when he found out that his ex-wife Michelle (Andrea Anders) is seeing someone. This week, episode 5 focuses on his son Henry (Gus Turner) instead, as our titular coach tries to figure out how to still be a father to him when he lives so far away.
See Also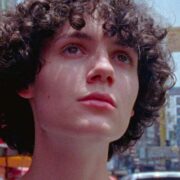 Ted's relationship with Henry is actually an interesting one, and one that, in the best Ted Lasso tradition, will be extremely relevant to the show's audience too. What Ted starts to understand in this week's episode is that, even if he can't be there for his son 24/7, he can still trust — or, rather, believe — that he raised him with the best possible values, and that Henry will remember that as he goes out into the world to be his own person, make mistakes, make amends, and grow from these experiences.
As to the coach's favourite motto, there's plenty of "believing" in episode 5, but both Ted and the team start to understand that they don't have to take the word quite so literally. Of course, this has to do with Nate ripping the "believe" sign apart, back in the season 2 finale, but also to the team itself. AFC Richmond is in desperate need of a confidence boost, and "the kind of belief that can't be ripped apart" will also come more respect from the outside. At the beginning of this week's episode, one of the commentators points out that replacing Zava with Colin on the centre field was "the stupidest thing [he'd] ever seen," and it feels like season 3 is only just beginning to delve into its core themes.
Though nothing major happens this week, episode 5 is still essential for the rest of the season, as it feels like Ted Lasso is still setting the stage for what comes next. It's safe to assume that we'll soon get to spend a lot more time with Colin, Jamie, Rebecca, Nate, and possibly more characters too. I, for one, am dying to find out what's going on with Rebecca's psychic phase, why Keeley and Roy broke up, and what Trent (James Lance) will do with what he knows. But I'm also excited to see Jamie and Colin in action, and to watch as our characters become ready to show the world who they really are. After all, "things can get better," and "we all deserve to be loved:" that is what we need to believe in.
---
Ted Lasso's Season 3 Episode 5 is now streaming on Apple TV+. Read our list of best rated shows on Apple TV+ according to Imdb!