Ted Lasso Season 3 Episode 2 Review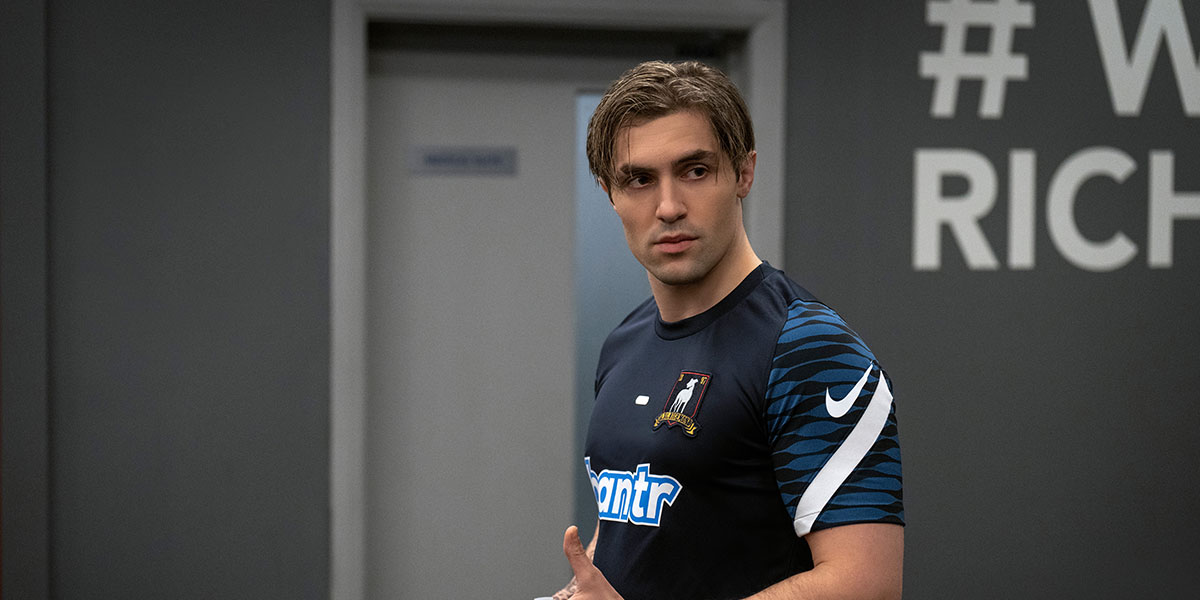 Phil Dunster in "Ted Lasso" Season 3 Episode 2, now streaming on Apple TV+. (Apple TV+)
And just like that, Ted Lasso 's Season 3 Episode 2 reminds us why we love the Apple TV+ show so much, while setting up the future of the series.
---
Before last week's season 3 premiere brought Ted Lasso back into our lives, it had been over a year since we experienced the show's signature combination of humour, wit, and heart. Sure, many binge-worthy series were released in the meanwhile, from Stranger Things 4 to Apple TV+'s Shrinking, also co-written by Brett Goldstein and also great at balancing lighthearted, funny, and meaningful moments. But nothing quite matches Ted Lasso, and episode 2 proves it by taking us back to a world we didn't realise how much we missed until we found ourselves with teary eyes and a big grin on our face, as we watched AFC Richmond prepare for their first match of the season.
And it's not West Ham – which Rebecca's (Hannah Waddingham) ex-husband Rupert (Anthony Head) recently acquired, and where Nate (Nick Mohammed) now works as a coach – that our favourite players are up against. This week, AFC Richmond is up against Chelsea, the team where Roy Kent (Brett Goldstein) used to play before moving to the team. Needless to say, our players are worried, even more so since last week's polls had them ranking last.
But each character also has something to deal with this week. Rebecca, Leslie (Jeremy Swift), Ted (Jason Sudeikis) and Coach Beard (Brendan Hunt) agree to let Trent Crimm (James Lance) join AFC Richmond this season, as he's writing a book about the team, but Roy doesn't seem to be happy with their decision. The player-turned-coach is also trying to hide the fact that he and Keeley (Juno Temple) are no longer an item, and dealing with the players' unwanted support when they eventually find out. Keeley runs into her friendShandi (Ambreen Razia), who might just help her make her co-workers a little more collaborative.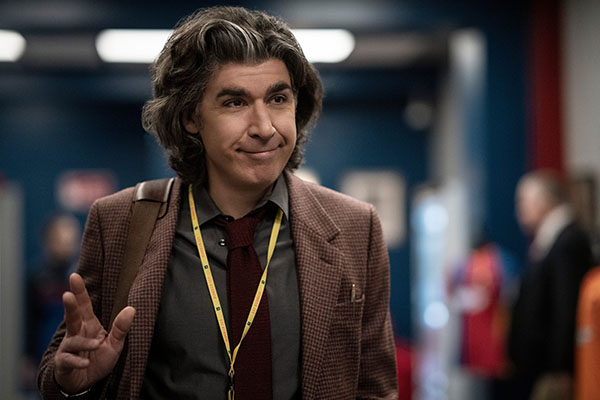 And then there's the matter of a world-class striker named Zava (Maximilian Osinski) having just left Juventus to play in the Premier League. Of course, Zava is supposed to be – to use Keeley's words – "a huge, enormous diva," but Rebecca still wants him on the team, if only to prevent Rupert from having him instead.
And so, without even delving into the Nate-Ted issue, Episode 2 begins with a series of key moments that set up the future of the season. A new player might be on the horizon, Trent Crimm is on the team, there are new dynamics between Roy and Keeley that will affect Jamie's (Phil Dunster) relationship with both, and Rebecca is going to have toughen up if she wants to beat Richard. I'm particularly interested to see how Jamie and Roy's relationship will change in Season 3, as Episode 2 gives us a moment of vulnerability between the two former rivals that might just mark the beginning of a new phase – or, dare I say it, a friendship? – between them.
Not much actually happens in this episode, but spending time with the characters is enough to remind us why we love the series so much. Everyone gets a chance to shine in an episode that gives us plenty of new catchphrases but also unexpected revelations, meaningful turns, and heartwarming character moments. Ted Lasso is back, and Season 3 Episode 2 is here to remind us just how good this show is. Next week couldn't come any sooner.
---
Ted Lasso's Season 3 Episode 2 is now streaming on Apple TV+.