Ted Lasso Season 3 Episode 7 Review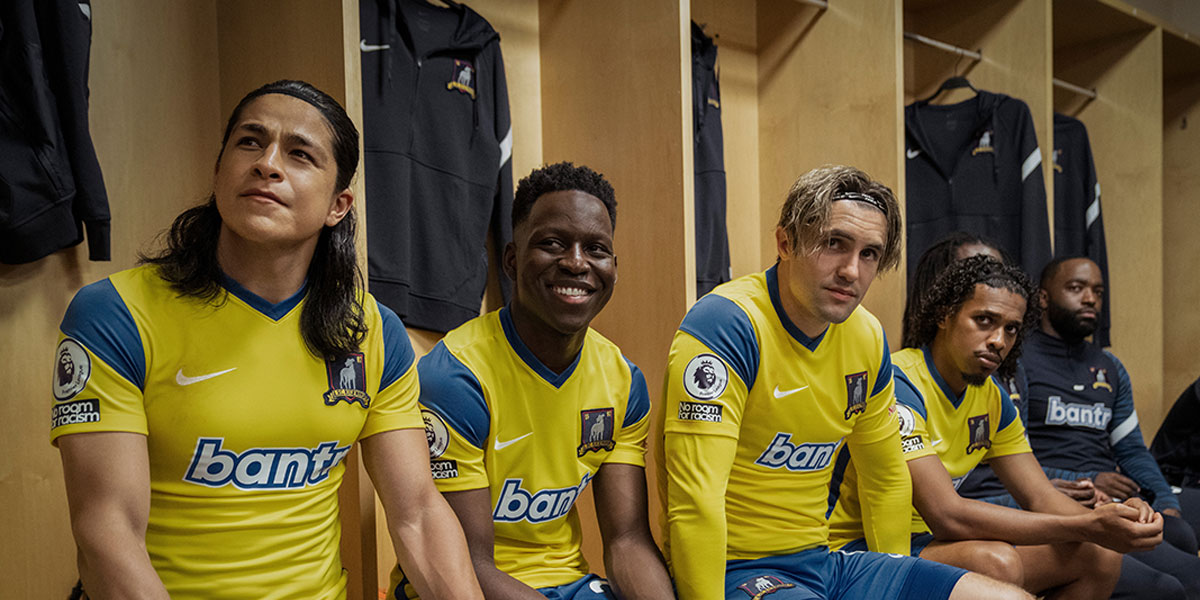 Cristo Fernández, Toheeb Jimoh, Phil Dunster and Moe Hashim in "Ted Lasso" Season 3, now streaming on Apple TV+. (Apple TV+)
Ted Lasso 's Season 3 Episode 7 gives us exactly what we didn't know we needed, in what might just be the best episode of the season so far.
---
This review contains some minor spoilers for Season 3 Episode 7 of Ted Lasso.
In last week's episode of Ted Lasso, AFC Richmond enjoyed night out in Amsterdam after yet another devastating loss. This week, we start to realise just how important that curfew-free night was for the team, as the strategy dreamed up by Ted (Jason Sudeikis) in his "barbecue sauce-related hallucination" last week isn't just about triangles after all.
If you're a football fan, chances are you already know about Dutch footballer-turned-coach Johan Cruyff, who became the symbol of a style of play that revolutionised the game, back in the 70s. If, like me, you don't know much about sports, you probably know someone who does, and who told you all about Total Football after you watched last week's episode of the Apple TV+ show. This week, we get that very same lesson in Episode 7, written by Phoebe Walsh. It comes in the form of a hilarious Power Point presentation from Beard (Brendan Hunt), who helps us understand not only what the style of play is all about, but also why it was a stroke of genius to weave it into the show these past few weeks, and how every single character's narrative arc has been leading up to this all along too.
First of all, Total Football — a style of play where every player can take over every other player's role — pretty much embodies the very core of Ted Lasso. The Apple TV+ series that has been sending us the same message of acceptance, and embracing diversity and change, for two and a half seasons, and has made queerness the focus of Season 3 so far. When we find out that Total Football is all about "taking risks and supporting each other's choices," we can't help but think about Colin's (Billy Harris) heartbreaking and very important conversation with Trent (James Lance) last week, where we learned that his life is "two lives, really," since no one knows he's gay.
When Beard tells us that the Dutch style of play requires them to "throw off the constraints put upon them by society and by themselves," we think of Keeley (Juno Temple), Jamie (Phil Dunster), Roy (Brett Goldstein), Rebecca (Hannah Waddingham), Leslie (Jeremy Swift), and even Ted and Nate (Nick Mohammed), and how much they've all grown and defied our expectations since the moment we met them.
And then we learn that Total Football is all about "letting go of your baggage and trusting your intuition," and that is pretty much the entire philosophy of Season 3 of Ted Lasso.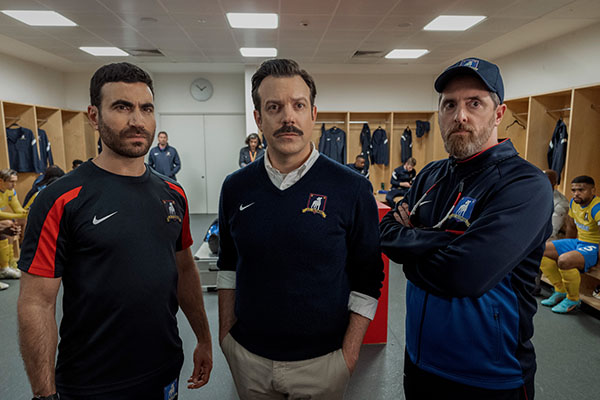 But that's not all, as with Total Football also comes an unexpected connection with Jamie Tartt, the player we never thought we'd grow to love this much. It turns out that football manager Pep Guariola, who also embraced the Dutch strategy, briefly coached Jamie at Man City. And don't be fooled by the casual mention: not only was this completely intentional on the writers' part, but it was also incredibly clever. Jamie, who's used to being second best, suddenly has an advantage over the rest of the team in this week's episode, as he's the only one who has played Total Football before. Which puts him in a new light with AFC Richmond, as the team — who, along with the audience, had underestimated him all this time — might actually learn something from him.
Sam is expecting a very important guest at his new restaurant this week. But things get complicated when Home Secretary Suella Braverman Brinda Barot makes some anti-refugee comments, and Sam uses his celebrity status to stand up for asylum seekers. Of course, some backlash is in order, but Sam ultimately learns to "fight forward" instead of fighting back, and Ted Lasso gives us yet another example of a healthy way to react to something that makes us feel helpless, while also reminding us of an issue that couldn't be more urgent.
See Also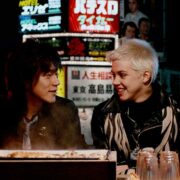 Change is in order for Keeley too, who learns the true meaning of the word "love bombing" when her boss-turned-love interest Jack (Jodi Balfour) starts giving her very expensive presents. Of course, Keeley deals with it in a Keeley way, and, while we're still dying to know what exactly happened with Roy (and what might still happen with Jamie?), Temple and Balfour absolutely sell their blooming relationship and we can't wait to find out what's next.
But the most poignant turn comes from the Wonder Kid himself. Nate's attempts to ask A Taste of Athens' hostess Jade (Edyta Budnik) out on a date eventually have him standing right in front of that very same mirror he faced in episode 5 of season 2, when he was struggling to get a table at his favourite restaurant and desperately aching for assertiveness. But something changes in Episode 7: Nate doesn't spit in the mirror, but does something else instead. And it's with this quiet and yet incredibly powerful moment that Ted Lasso teaches us what assertiveness really is and how much positive change it can bring when it truly comes from yourself.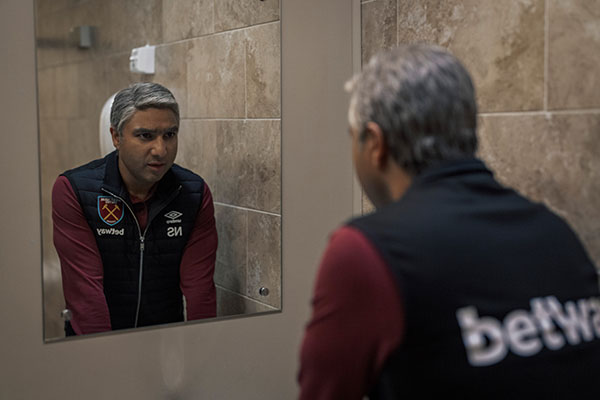 With the right blend of empowering scenes, hilarious touches (and whistles!), and heartbreaking moments, Episode 7 of Ted Lasso might just be the best episode of Season 3 so far. This week, we get satisfying character moments (including a wonderfully dorky Trent Crimm and some involvement from the fans!) and genuine wisdom, all delivered with the series' signature wit and heart, not to mention a soundtrack that absolutely rocks (so much so that one of the songs is actually called "Rocks"!). Episode 7 teaches us to ask ourselves, "what does this situation need?", and this week, we get exactly what we needed. Bring on next week's episode!
---
Ted Lasso's Season 3 Episode 7 is now streaming on Apple TV+.