SXSW 2021: 15 Films to Watch

Recovery, The Spine of Night, Broadcast Signal Intrusion (SXSW 2021)
SXSW 2021 is about to begin, and our staff writers attending the festival recommended 15 films and VR experiences to watch online from March 16-20.
---
Even though SXSW 2021 will be happening online, it will still offer a program dense with really great screenings, as well as new Virtual Reality projects, networking opportunities, conferences on the industry, live music, comedy and much more, all taking place on the festival's Online Platform from March 16-20. The 28th edition of South By Southwest will showcase a total of 75 features, including 57 World Premieres, 3 International Premieres, 4 North American Premieres, 1 U.S. Premiere, 8 Texas Premieres, and 53 films from first-time filmmakers, as well as 20 VR Experiences, 84 Short Films and Music Videos, 5 Episodic Premieres, 6 Episodic Pilots, 14 Title Design entries, and 30 Special Events.
If you've checked out the full lineup and you don't know where to start, we've got you covered. Three of our staff writers are going to cover SXSW this year, and they've recommended 15 films to watch at the festival. From a COVID comedy like no other and midnighters with really great premises to compelling documentaries and groundbreaking Virtual Reality experiences, here are the 15 films we'll be watching at SXSW 2021.
---

ALIEN ON STAGE
DOCUMENTARY SPOTLIGHT
Directors: Lucy Harvey & Danielle Kummer
Related Articles: Danielle Kummer and Lucy Harvey on Alien on Stage (SXSW Interview), The Best "Alien" Film Since "Aliens" (SXSW Review)
Alien on Stage is the documentary story of a group of English bus drivers who spend a year preparing to put on a community theater performance of Ridley Scott's Alien… only to see the show fail. Thanks to the dedication of a few fans of the show, it ended up with one last chance to succeed: one night only on the West End! Alien on Stage hails from first time feature filmmakers Danielle Kummer and Lucy Harvey, who craft a warm, kind, and uplifting story that echoes all sorts of inspirational British comedies. It's the story of a few people coming together in the spirit of cooperation to achieve something remarkable, and that's a nice message in these times. (Bernard Ozarowski)
---

BROADCAST SIGNAL INTRUSION
MIDNIGHTERS
Director: Jacob Gentry
Related Article: Broadcast Signal Intrusion: Harry Shum Jr. Falls Down a Rabbit Hole (SXSW Review)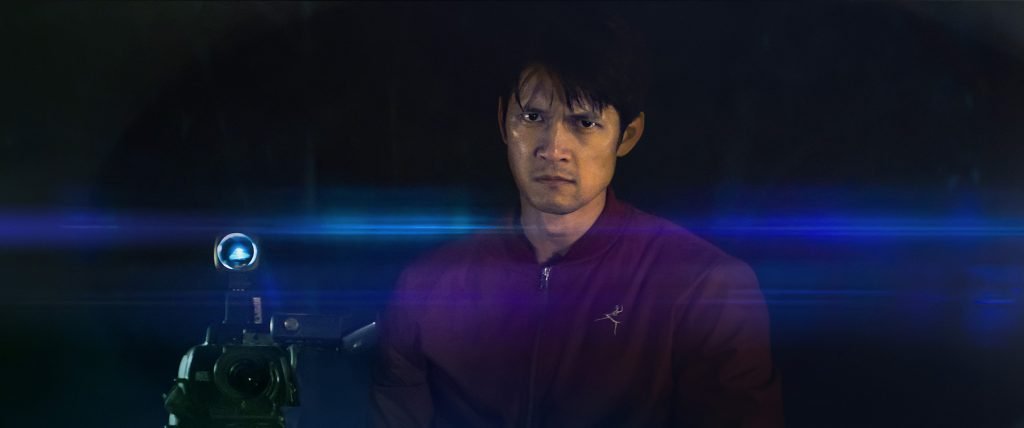 "Some answers are best left unknown". Set in the late '90s, Broadcast Signal Intrusion revolves around a video archivist who spends hours watching old television, and it's not just because his job requires it. James (Harry Shum Jr., of Crazy Rich Asians and Glee) is also trying to come to terms with the still-unsolved disappearence of his wife, who's been missing for three years, and watching old movies is the only way he can escape from this dark reality. One night, James begins to notice eerie interferences in a piece of TV news footage from the late '80s, which are soon revealed to be pirate broadcasts, and he becomes obsessed with solving a mystery that he finds both fascinating and disturbing. This compelling premise alone makes Jacob Gentry's (Synchronicity) sci-fi thriller an incredibly intriguing film, and a must-watch at SXSW. (Serena Seghedoni)
---

DEMI LOVATO: DANCING WITH THE DEVIL
HEADLINERS
Director: Michael D. Ratner
Ever since the trailer for Demi Lovato: Dancing With The Devil dropped last month, the singer's fans have been anticipating the release of a four-part YouTube Originals documentary series where the singer "holds nothing back". Featuring the exclusive first listen to Lovato's title song, the documentary event explores the superstar's nearly fatal overdose in 2018, and the way it made her explore prior trauma and discover the importance of her physical and mental wellbeing. Needless to say, we'll be watching. (Serena Seghedoni)
---

THE FALLOUT
NARRATIVE FEATURE COMPETITION
Director: Megan Park
Related Article: The Fallout: A Truthful and Traumatic Teenage Tragedy (SXSW Review)
For as much as people like to poke fun at Generation Z, it's impossible to deny that these teens are growing up in more troubling times than ever before, and dismissing their distress as is an incredible disservice. When facing school shootings, a crumbling climate, and persistent political unrest, it's no surprise that kids today are so sullen about the state of society, and Megan Park's The Fallout details this despair in-depth, specifically analyzing the anguish of a teenager named Vada (Jenny Ortega, of Yes Day and next year's Scream 5) following a tragedy that took place at her high school. In a world that feels forever changed, Vada tries to pick up the pieces of her life and re-evaluate her relationships with her family and friends, realizing that nothing in her reality makes sense anymore, and things may never be the same again. For those at SXSW trying to find a compelling character study, they need look no further than this intimate indie. (Zoe Rose Bryant)
---

FINDING PANDORA X
VIRTUAL REALITY SPOTLIGHT
Director: Kiira Benzing
When I interviewed director Kiira Benzing and actors Sam Kebede, Jenn Harris and Jonathan David Martin on their immersive VR theatre performance Loveseat, which premiered at the Venice Film Festival in 2019, little did I know that, two years later, I'd have the chance to experience another project directed by Benzing (and starring Harris and Martin, among others), that would appear to be just as groundbreaking and fascinating as her 2019 blend of live theatre and VR. This time, Benzing applies her storytelling and world-building skills to the myth of Pandora, bringing us an immersive, theatrical Virtual Reality experience that takes place in a modern Olympus where the only two remaining deities are at risk of disappearing. If the idea of playing the role of the Greek Chorus and interacting with live actors as Zeus and Hera attempt to recover Pandora's box intrigues you, you don't want to miss Finding Pandora X. (Serena Seghedoni)
---

THE HUNT FOR PLANET B
DOCUMENTARY SPOTLIGHT
Director: Nathaniel Kahn
Related Articles: Nathaniel Kahn on The Hunt for Planet B (SXSW Interview), A Masterful Doc of the Stars (SXSW Review)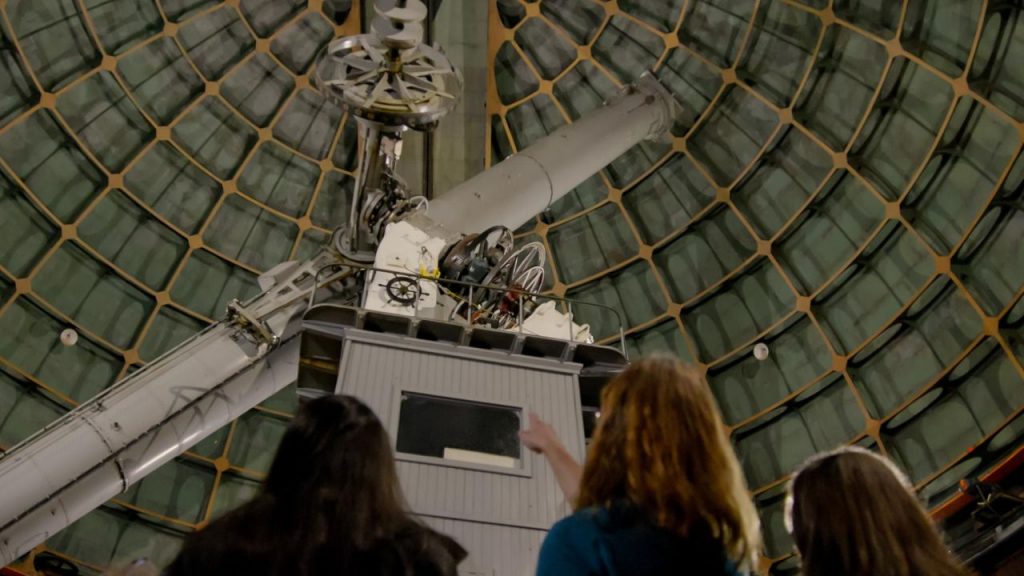 The Hunt for Planet B hails from two-time Oscar nominee Nathaniel Karn (My Architect, Two Hands: The Leon Fleisher Story) and sees its premiere at SXSW. The film is built around the construction of the James Webb Space Telescope, but under Kahn's direction it swiftly pivots into a character study of the fascinating scientists, mostly women, who have made their name in the fields of exoplanets and astronomy. These experts have all led fascinating and norm shattering lives, and the film allows the viewer a window into each of their inner stories. A must see for those curious about science and the cosmos, but also essential viewing for those entranced by natural, character-driven true stories. (Bernard Ozarowski)
---

LANGUAGE LESSONS
NARRATIVE SPOTLIGHT
Director: Natalie Morales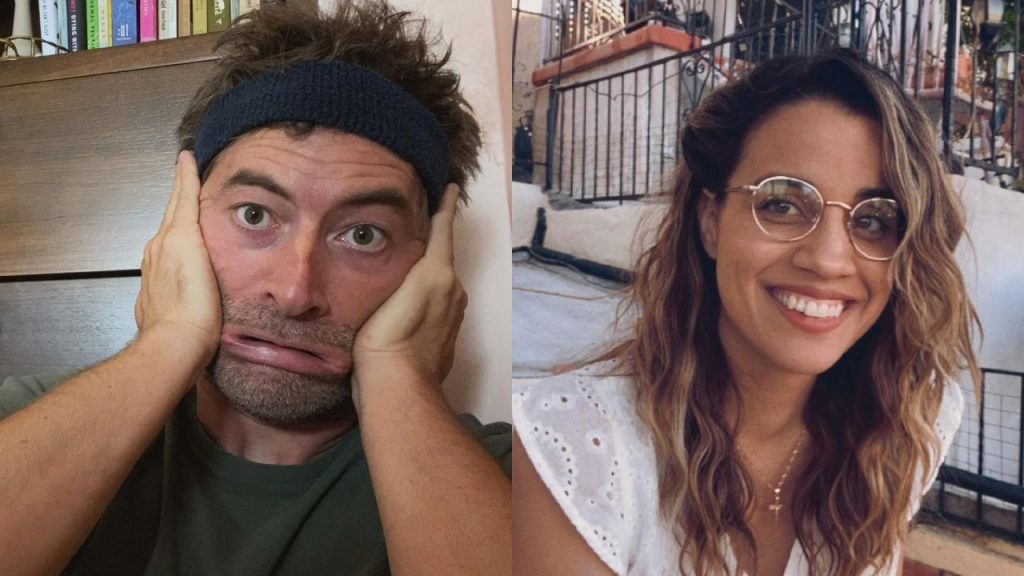 Shot during the COVID-19 pandemic, the new collaboration between Natalie Morales (Parks and Recreation) and Mark Duplass (Creep and Bombshell) is the story of an unexpected and complicated emotional bond between a man and his online Spanish teacher, a connection that happens by chance and during a time of tragedy, and that ultimately becomes an important lifeline for both. Can you really know someone just because you've experienced a traumatic moment with them? Language Lessons promises to be a darkly funny, moving exploration of platonic love, and, judging by the positive reactions after its World Premiere at the Berlin Film Festival, it's bound to deliver. (Serena Seghedoni)
---

NAMOO
VIRTUAL REALITY
Director: Erick Oh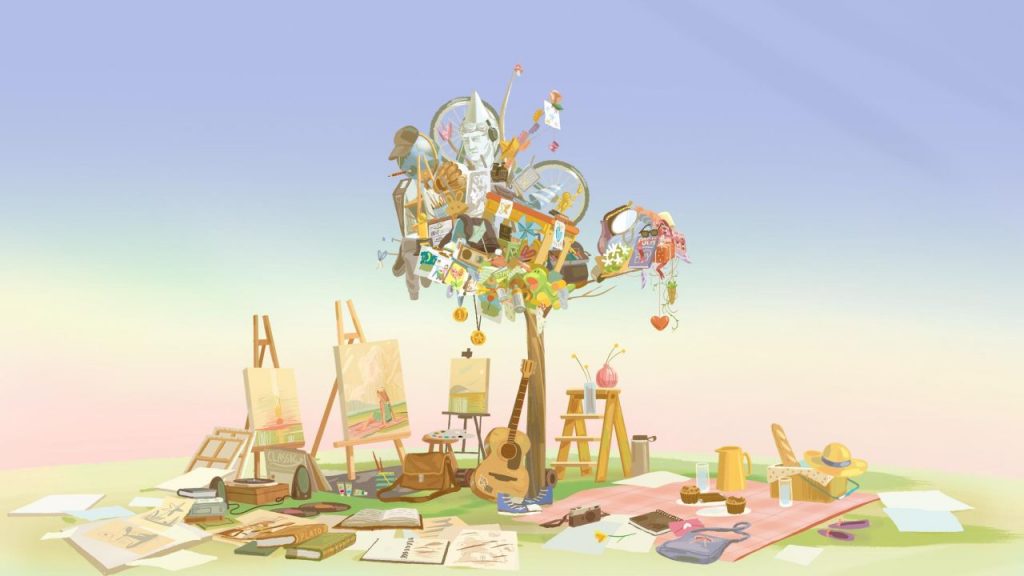 I don't think I've ever written an article about the best Virtual Reality installations to experience at film festivals where a Baobab Studios project didn't make the list. There's a reason if Baobab Studios have won an Emmy Award for every qualifying project they've ever made: this VR Startup turned leading interactive animation studio has a knack for telling highly immersive, gorgeous stories that break the barriers of virtual reality and play with our emotions in an extremely real, deeply affecting way.
In Crow: The Legend, Baobab Studios taught us about self-acceptance with the story of a world stuck in an endless winter, where all the animals are freezing to death, and a multicoloured crow who embarks on a dangerous journey to the sun to save his friends. In Bonfire, they transported us to a strange planet with a fading bonfire and a surly robot, and tackled the theme of survival. Their latest project, Namoo, premiered at the Sundance Film Festival in January, and it's their most adult story to date. This deeply moving, stunning animated tale explores growth, loss, and the very essence of life: I had the chance to experience it at Sundance, and trust me: you don't want to miss it. (Serena Seghedoni)
---

OFFSEASON
MIDNIGHTERS
Director: Mickey Keating
Related Article: Evocative and Exciting Horror (SXSW Review)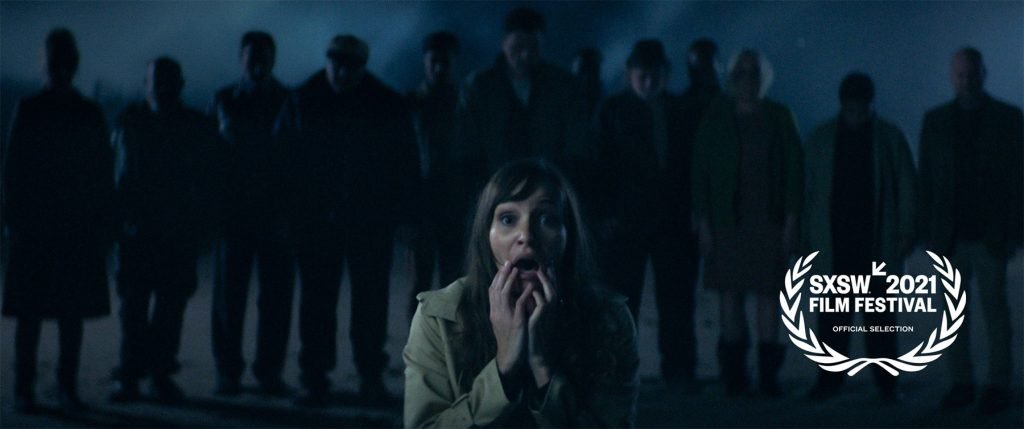 Offseason will premiere at SXSW from horror director Mickey Keating (Carnage Park, Psychopaths). The film tells the story of a woman drawn back to a family home on a deeply unsettling island off the coast of Florida. With a friend in tow, the two venture to the island and fast discover that leaving it is not as simple as they would have hoped. The film is noteworthy in its atmosphere – both existential, unsettling dread and the more literal fear imposed by a thick permanent fog and some deliciously strange locals. The film is built around indie horror legend Jocelin Donahue (The House of the Devil, Insidious: Chapter 2) and a delightfully strange supporting cast actors including mumblecore progenitor Joe Swanberg (Nights and Weeekends, You're Next), the unique Richard Brake (Game of Thrones, 3 from Hell), and a wonderfully unhinged Melora Walters (Big Love, Magnolia). Offseason should make for entrancing and atmospheric horror thrills. (Bernard Ozarowski)
---

PAUL DOOD'S DEADLY LUNCH BREAK
NARRATIVE SPOTLIGHT
Director: Nick Gillespie
Related Article: Revenge At Its Most Glam-Rock (SXSW Review)
See Also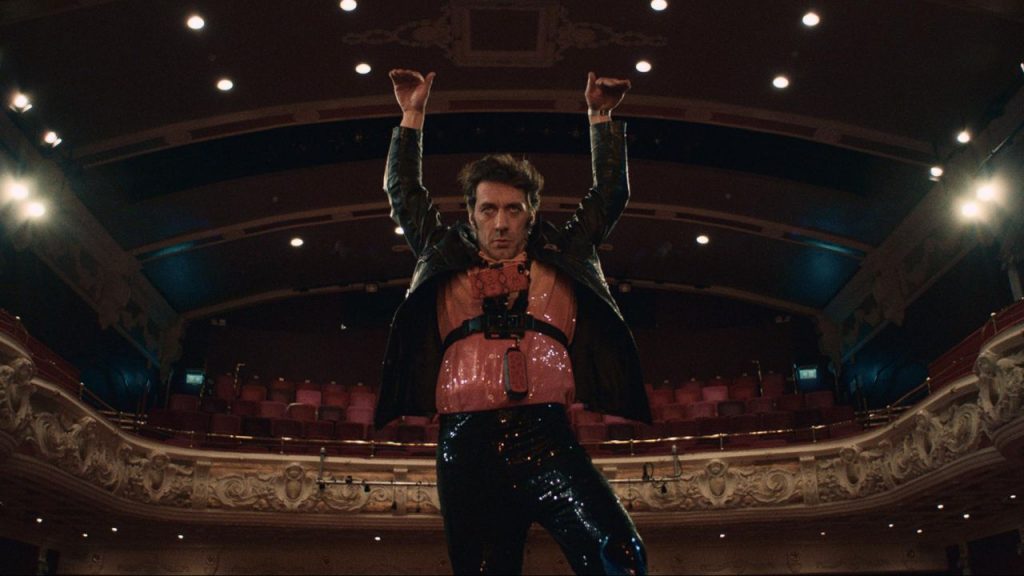 Cinematographer and filmmaker Nick Gillespie's second feature-lengh film is about a British charity-shop worker who dreams of winning a national talent competition. But when Paul (Tom Meeten, of Paddington) finally gets his chance, his plans are compromised by the actions of five "intransigent, selfish people" who cause him to miss the audition. Frustrated and angry and still in his sparkly audition suit, Paul plans a deathly revenge mission, aiming to spectacularly dispatch all five individuals over the course of one lunch break. Whether you're in for Paul Dood's Deadly Lunch Break's comedy or horror elements, one thing is certain: this is a lunch break you don't want to miss. (Serena Seghedoni)
---

RECOVERY
NARRATIVE SPOTLIGHT
Directors: Mallory Everton & Stephen Meek
Related articles: Stephen Meek, Mallory Everton, & Whitney Call on Recovery (Interview); COVID Road Trip Comedy is a Laugh Riot (SXSW Review)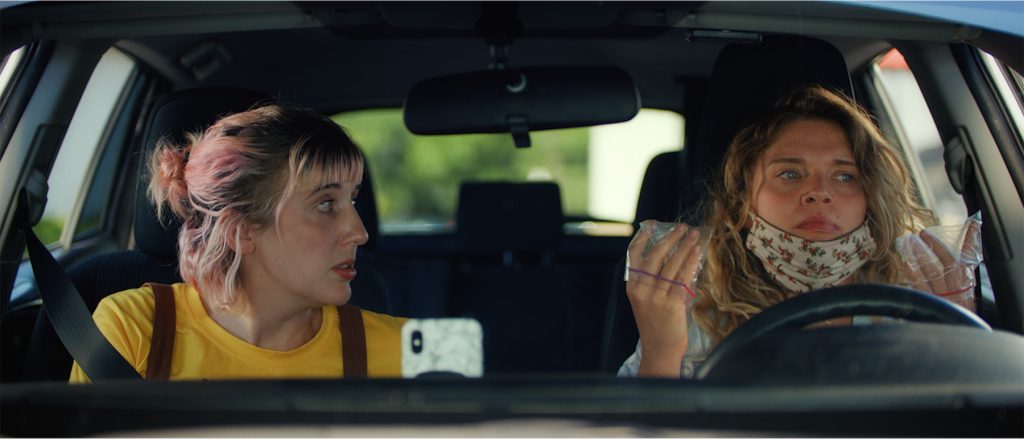 For filmmakers still trying to make art in the midst of the pandemic, there have certainly been countless struggles to consider. How do you structure a story around the constraints of coronavirus? How do you protect the production from an outbreak? And do audiences even want to watch a movie made about the woes they weather day in and day out? Thankfully, Stephen Meek and Mallory Everton's Recovery, a "COVID comedy" like none other, sets itself apart from the pack by straying from solemnity and simply reminding us how to laugh at life again. The film takes audiences on a chaotic cross-country adventure with two squirrely sisters (Everton and Whitney Call, best known for their work on the sketch comedy show Studio C) who set off to save their grandmother from her nursing home after the virus starts to spread through her facility, and if you're a fan of female-led comedies that are equally witty and wacky (think along the lines of Booksmart and Bridesmaids), Recovery will be right up your alley.(Zoe Rose Bryant)
---

SOUND OF VIOLENCE
MIDNIGHTERS
Director: Alex Noyer
Related Article: Gory Midnight Fun (SXSW Review)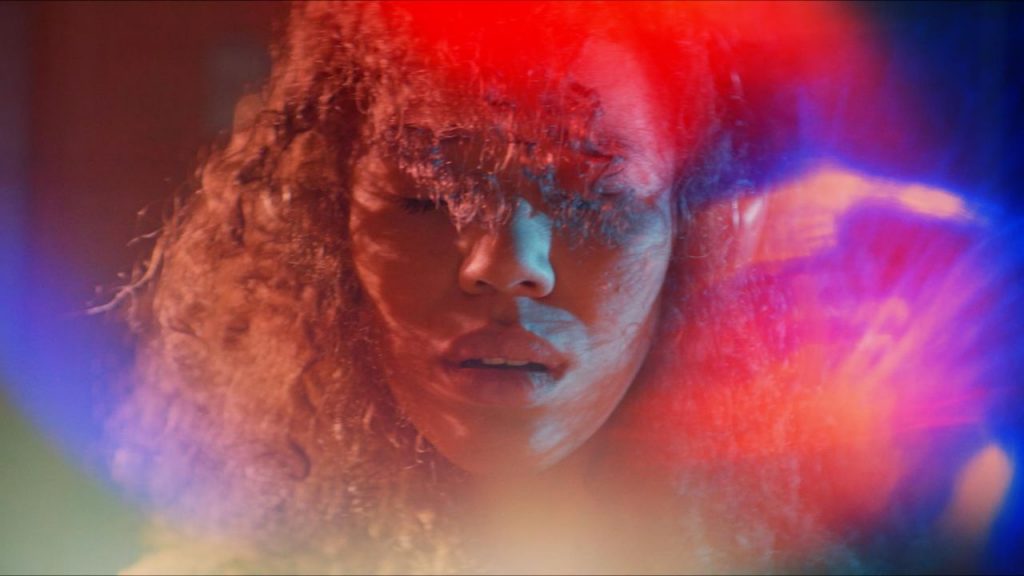 Sound of Violence is one of the most unique horror premises in recent memory. A deaf girl begins to experience sound at a visceral level upon witnessing the murder of her family. Now later in life, she has learned to maintain her hearing by making "music" through the sounds she records while brutally murdering her victims. It's the sort of twisted and gruesome premise that's absolutely perfect for the SXSW Midnighters section, where one can expect more extreme films. Sound of Violence hails from the mind of writer/director Alex Noyer in his narrative feature film debut. The film benefits from an excellent tandem of leading ladies, Jasmin Savoy Brown (The Leftovers, Love) and Lili Simmons (TV's The Purge, Bone Tomahawk), who show a deep commitment to its wonderfully nasty conceit. Sound of Violence is the perfect example of the sort of creative violence one might hope to find in the Midnighters section! (Bernard Ozarowski)
---

THE SPINE OF NIGHT
MIDNIGHTERS
Director: Philip Gelatt & Morgan Galen King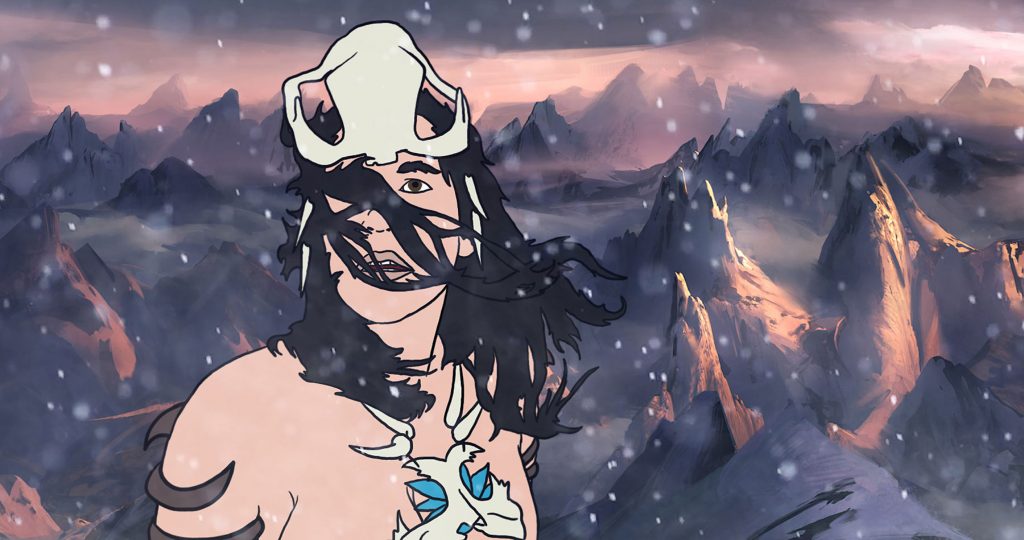 Fantasy fans shouldn't feel left out of this year's SXSW, as Philip Gelatt and Morgan Galen King's scopious hand-rotoscoped saga The Spine of Night not only features an efficiently epic narrative – centered around a group of heroes from different eras and cultures banding together to defeat a dark force that has plagued the land they call home for ages – but it's also blessed with an all-star ensemble cast that includes icons such as Lucy Lawless (Xena: Warrior Princess, Ash vs Evil Dead), Richard E. Grant (Can You Ever Forgive Me?, Star Wars: The Rise of Skywalker), Patton Oswalt (Ratatouille, Young Adult), Betty Gabriel (Get Out, The Purge: Election Year), and Joe Manganiello (Spider-Man, Justice League). We could certainly use an escape from the monotony and mania of everyday existence in this pandemic, and if the hype is to be believed, the sweeping Spine of Night should do the trick.(Zoe Rose Bryant)
---

VIOLET
2020 SPOTLIGHT
Director: Justine Bateman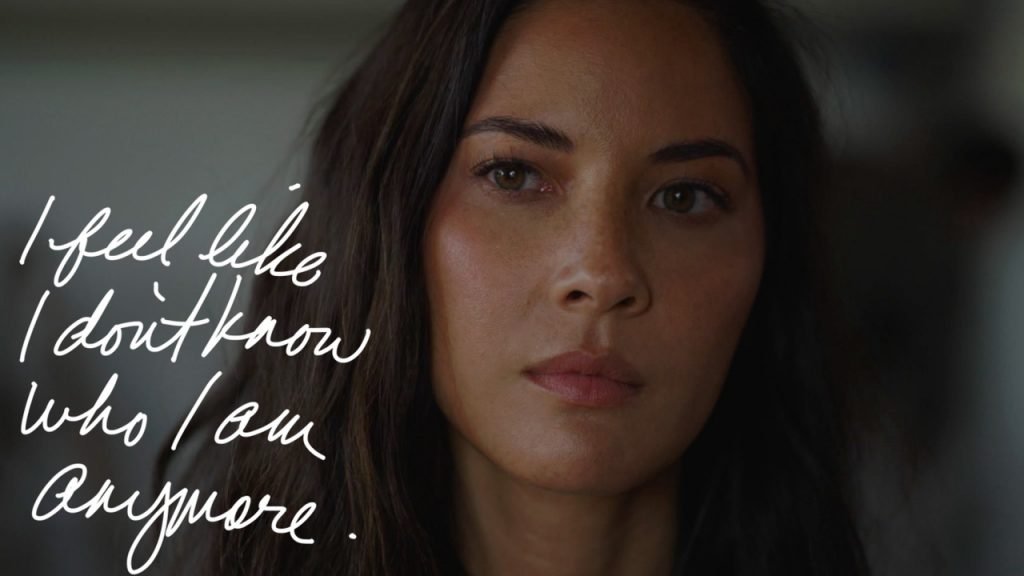 Justine Bateman's (Arrested Development) feature-length directorial debut's titular character (played by Olivia Munn, of X-Men: Apocalypse and The Newsroom) is a 32 year-old film executive who has been living her whole life listening to a "Voice" in her head that told her what choices to make. Since The Voice's decisions are often made based on fear, Violet has been able to avoid "worst-case scenarios" in her romantic, personal, and professional life. Yet, by always choosing the safe option, Violet has also deprived herself of her spontaneity, growing accostumed to a lifestyle that has prevented her from being "herself" for so many years. One day, a friend's comment makes Violet realize that The Voice has been lying to her her entire life, and this leads our protagonist to reevaluate her life choices. To someone who has been dealing with anxiety for many years, Bateman's Voice would seem to have a lot in common with intrusive thoughts — all the thoughts we live with for a lifetime, thinking they belong to us, until one day, if we're lucky, we realize they are a projection of the expectations of others, and not of our true selves. Which makes Violet the SXSW film I'm looking forward to seeing the most. (Serena Seghedoni)


---

WITCH HUNT
2020 SPOTLIGHT
Director: Elle Callahan
Related Article: Fantasy Thriller Tackles Today's Troubles (SXSW Review)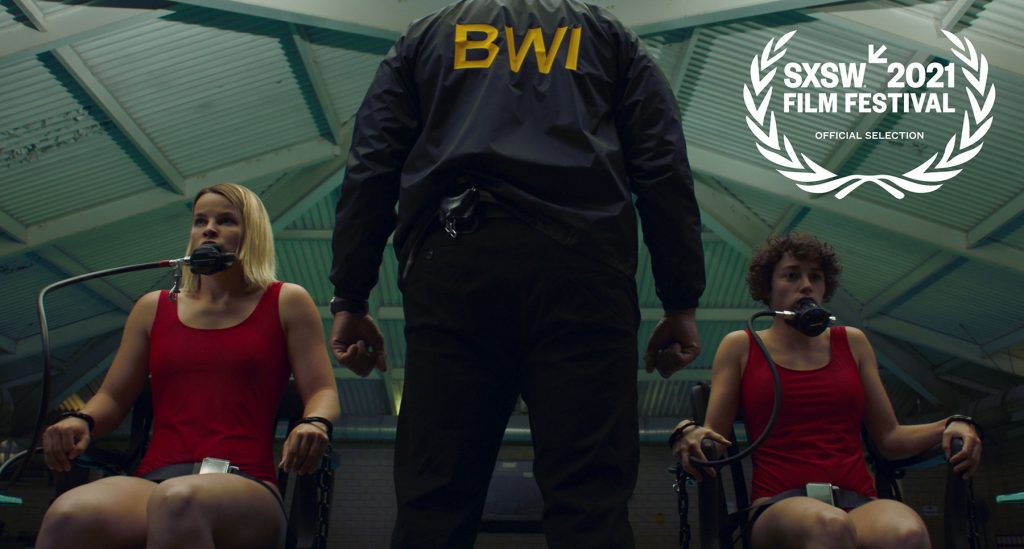 Elle Callahan's Witch Hunt takes place in a modern America, much like today, only with one distinct difference – witches are real, and witchcraft is illegal. What follows is a suspenseful social thriller that tackles the troubles of today (touching on topics such as the strife of illegal immigrants and the severity of societal racism), all while also remembering to provide plenty of petrifying panic-inducing setpieces along the way – a genre exercise for fans who savor scares and smarts. As more and more horror directors rely on real-world woes to form the foundation of their fearsome flicks – Jordan Peele's Get Out and Us (once an SXSW premiere itself) come to mind – these metaphors can sometimes overshadow the movie as a whole, but when it comes to Witch Hunt, Callahan knows how to keep things equally educational and eerie. And with a cast that knows their way around spooky stories (The Craft: Legacy's Gideon Adlon, The Purge: Election Year's Elizabeth Mitchell), what more could you want?(Zoe Rose Bryant)