Crow: The Legend (VR) is a Shot of Pure Happiness

Constance Wu, Liza Koshy and John Legend in Crow: The Legend (Baobab Studios)
Now available to watch for free on YouTube, Crow: The Legend is a stunning tale of self-acceptance, whose inspiring message comes alive in Virtual Reality.
---

What better way is there for a film lover to escape self-isolation than to plunge into the world of Virtual Reality? Loved by some and misunderstood by others, this immersive medium has been making chinephiles talk in the past few years, sparking debates which became even more more heated after major film festivals (Venice, Sundance and Tribeca, among others) started to dedicate entire sections of their programmes to VR. After all, who can determine what's cinematic and what isn't? Is it a movie's format and duration that defines it as such, or is it, rather, its ability to move us, entertain us and inspire us? While the debate is still ongoing, among movie-goers as well as film scholars, it cannot be overlooked that one the functions traditionally held by film festivals is to establish certain film trends over others: the very fact that so many festivals have been embracing Virtual Reality is already great news for the medium.
So many festivals were forced to alter their plans due to the ongoing pandemic, so it's unlikely that we'll get to physically attend any of them until the end of the summer, with the Venice Film Festival confirming its intentions to go ahead as planned, in September. Yet, there's still one event we can all attend from the (dis)comfort of our homes: the We Are One Film Festival took off last night, and will be taking over YouTube until June 7, with a programme of over 100 films from 35 countries, selected by a total of 21 prominent film festivals all over the world. Needless to say, the We Are One Film Festival has a Virtual Reality section too, and it is made up of some of the best VR installations the industry has to offer. Starting from Baobab Studios's fascinating VR animation Crow: The Legend.
Directed by Eric Darnell (Madagascar), Crow: The Legend revolves around Crow (John Legend), an extremely charismatic bird whose appearance couldn't be more different from what his name would initially suggest. Our unlikely hero is, indeed, a crow, but a wonderfully multicoloured one. In fact, not only is he the most beautiful animal of the forest, but he's also a fantastic singer, and a goodhearted, resourceful, brave creature who doesn't hesitate to come to the rescue when his friends need him the most. In fact, Crow: The Legend begins with a problem to solve, and a very serious one at that: all the light and warmth have gone from the world, and the animals of the forest are stuck in an endless winter, freezing to death. Crow's mission is a very dangerous one, which consists in flying high till he reaches the sun, to get the sunlight back on planet Earth. Needless to say, the rainbow-coloured hero must risk everything to complete his mission, including his own life.
See Also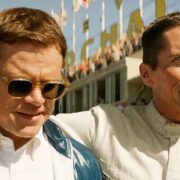 This intriguing premise doesn't even begin to describe the beauty of Crow: The Legend, an inspiring tale of self-acceptance whose humanity and wisdom only truly resonate in virtual reality, with Crow's fantastical world coming alive before your eyes. As you embark on a mission with him, you'll find yourself soaring up in the sky, through the clouds and well beyond the sun, overwhelmed by emotion. This journey into the light will lead you to "The One Who Creates Everything by Thinking" (Oprah Winfrey) – a wonderfully eccentric, treadmill-enthusiast, powerful ant who lives in a jar made up of her own thoughts, and the only creature who has the ability to restore normality in the world. As you watch Crow's story unfold and take in every fascinating detail of his surroundings, you'll find yourself smiling, cheering for our hero and, occasionally, wiping a tear from your eyes.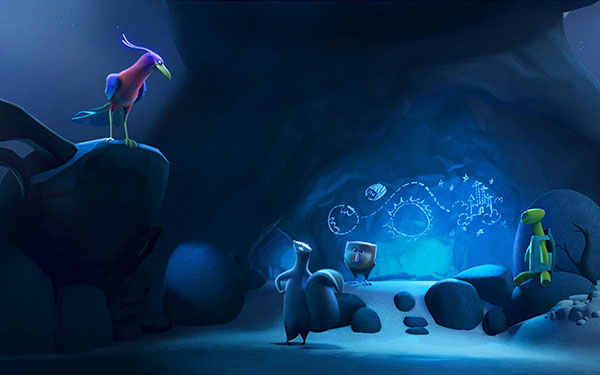 Crow: The Legend originates from a Native American legend, and, as most legends do, it also has a lesson to teach. In the same way that Pixar's animated films resonate with children and adults in two very different ways, Crow: The Legend is so much more than what meets the eye. What may look like an endearing children story that explains the crow's dark plumage and distinctive voice is actually a meaningful tale of friendship, sacrifice and self-acceptance. So, put your VR Headset on (yes, Google Cardboard works) and let John Legend, Constance Wu, Oprah Winfrey, Diego Luna, Liza Koshy and Tye Sheridan take you on a colorful journey in the sky: not only will you absolutely fall in love with Crow: The Legend, but you'll want to visit Crow and his friends over and over again.