Offseason (Film Review): Evocative & Exciting Horror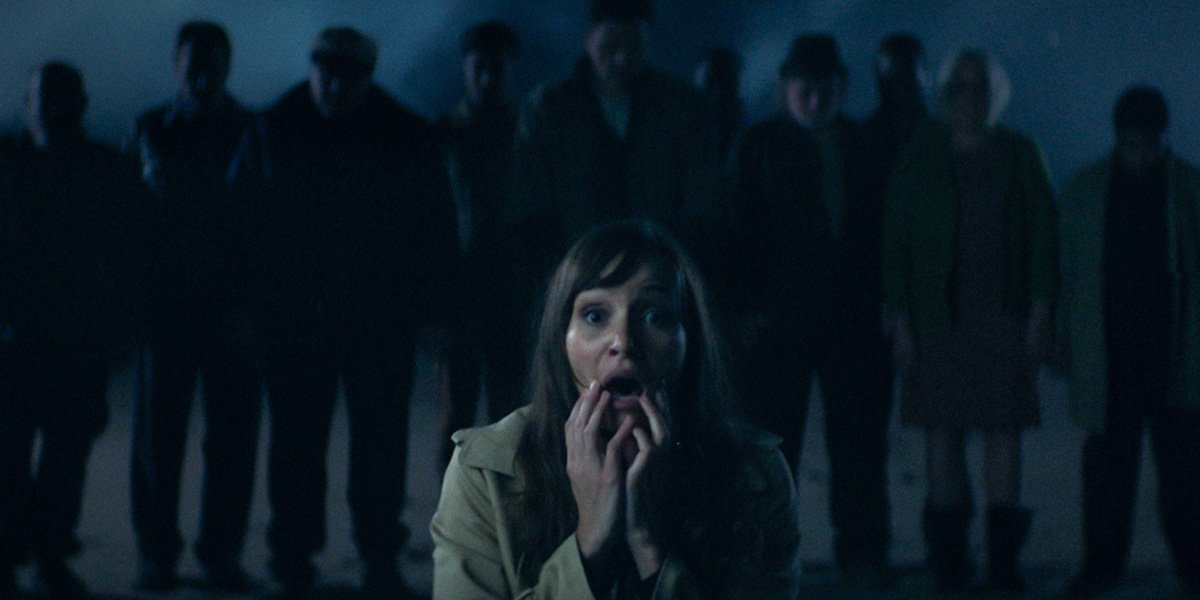 Offseason (Courtesy of SXSW)
Offseason is a wonderfully fun genre entry that benefits from an effectively evocative setting and an excellent lead performance.
---

Offseason tells the story of a woman drawn back to her familial home on an island off the coast of Florida. She is compelled to return, eerily enough, by the desecration of her recently deceased mother's grave. Her arrival at the island is marked by a local's attempt to turn her away from the raised bridge that serves as the island's only point of egress. In just the first few minutes, director Mickey Keating (Carnage Park) sets a ton of dread and bleak predestination about this voyage.
What I appreciated about the set-up is how quickly Keating gets down to business. A bit of dialogue and an unsettling appearance by Richard Brake (Game of Thrones, The Mandalorian) as the town's version of Heimdell and immediately we delve into a masterclass in effective atmosphere. As, inevitably, our lead couple becomes separated, Keating slowly but surely ratchets up the tension with unsettling appearances by townsfolk and a thick fog that seems perpetually on the edge of consuming our protagonist.
Jocelin Donahue (The House of the Devil) serves as a wonderful scream queen, here a woman named Marie. Marie's transformation from skepticism to terror about the island's – and her family's – true nature is quite effective. From a writing perspective, I particularly appreciated the character's logical reaction to what's happening around her, a surprising rarity for the genre. Weird things are happening on an island that might be cursed? Get out of dodge! Donahue is also blessed with large evocative eyes which mesh perfectly with Keating's affection for tight angles and shots that approach breaking the fourth wall. She manages to convey significant amounts of emotion with a subtle glance. Her work here fits comfortably among the strongest performances in the genre in recent years.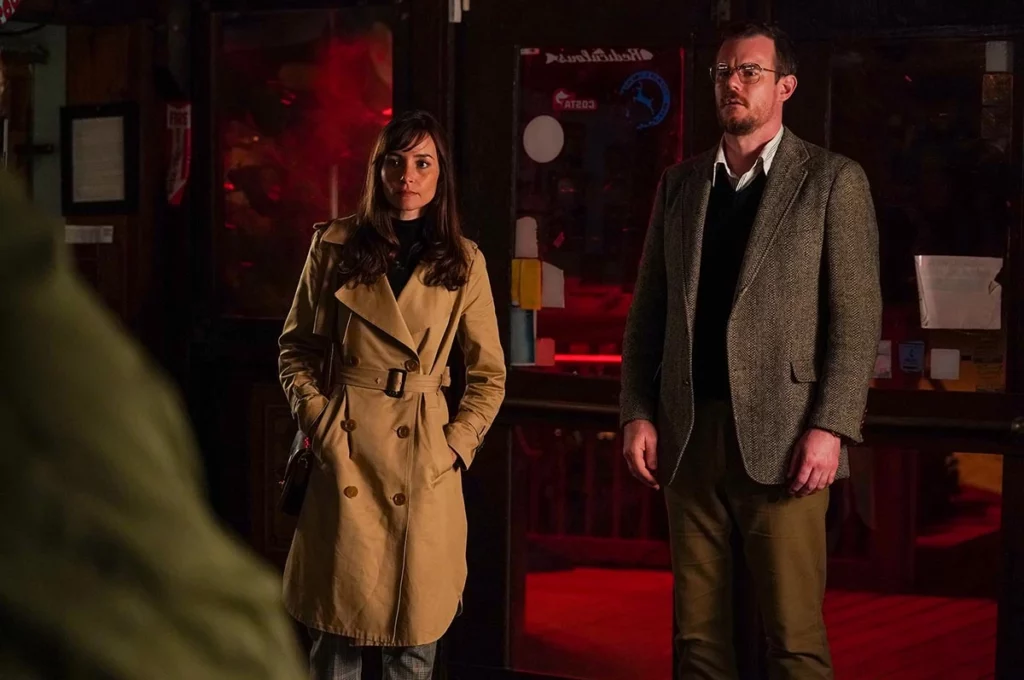 Keating has managed to build a wonderful ensemble around Donahue, including Joe Swanberg. Swanberg, perhaps best known for his role in the birth of Mumblecore cinema in movies like Nights and Weekends and Hannah Takes the Stairs, plays well in genre material. It's no real spoiler to reveal that the character's arc is not merely that of a supportive companion in Donahue's life, and he seems to revel in the film's more genre infused moments. I've mentioned Brake – always a welcome presence – but Melora Walters (Pen15, Big Love) and Jeremy Gardner (After Midnight) deliver committed turns as well.
I'm wary of ruining any surprises in a film that so effectively serves ratchet up tension over its modest runtime, but I will say Offseason really cranks into a higher gear in the back half. As Marie explores the largely abandoned shore town – closed until Spring as the locals say – and the surrounding fog seems to thicken by the moment, Offseason is genuinely thrilling. Keating has a talent for crafting stark images on what clearly must have been a limited budget and resists the temptation of easy jump scares.
See Also

If the Silent Hill franchise is ever to be resurrected as a film again, or perhaps P.T. adapted into the medium, I would humbly submit that Mickey Keating is the man for the job. I have a few quibbles with Offseason, including a few effects shots that feel ineffective in execution, but really, this is what you want from a festival midnight movie. It's fast-paced, exciting, and often quite scary. It's filled nicely with the sort of burst of adrenaline and humor that would make for the sort of fun experience that I can only imagine would have been truly wonderful in a packed auditorium with a horror-loving audience. Here's hoping Offseason can receive the release it deserves at the end of the pandemic.
---
Offseason had its World Premiere at SXSW Online on March 17, 2021, and will be released on Shudder on June 10, 2022. Read our interview with Jocelin Donahue, Joe Swanberg, and Mickey Keating.