Sound of Violence (Film Review): Gory Midnight Fun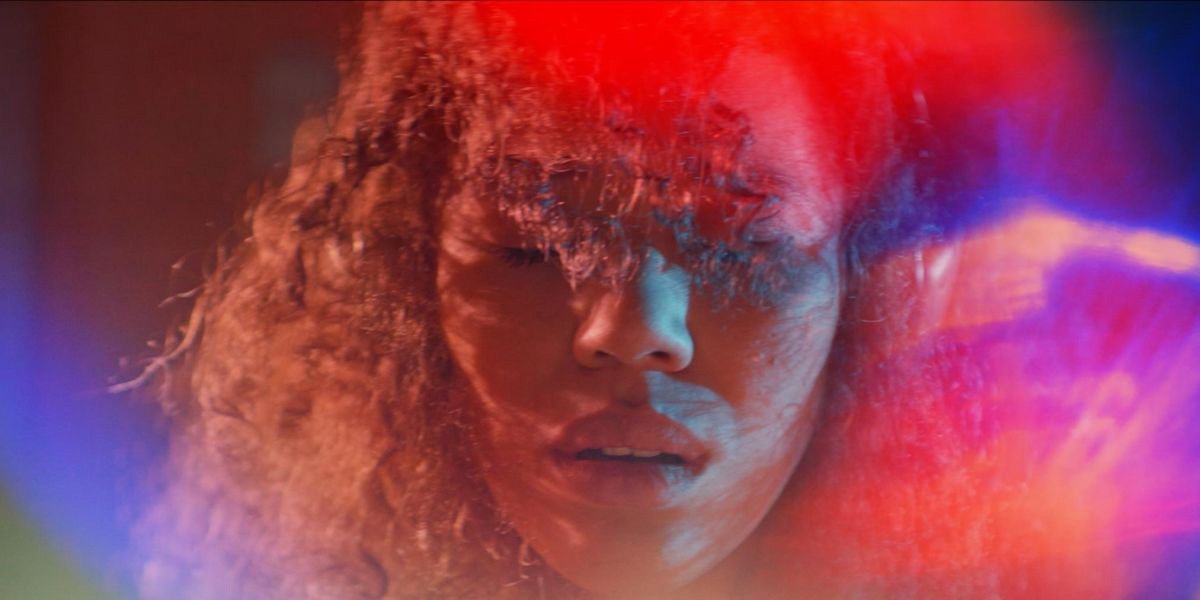 Sound of Violence (You Know Films/No Office Films)
Sound of Violence is a great gory premise for a horror film that succeeds thanks to a commitment to genre thrills and three strong performances.
---

Sound of Violence is one of the most unique horror premises in recent memory. A deaf girl, Alexis (Jasmin Savoy Brown), begins to experience sound at a visceral level upon witnessing the murder of her family. Now later in life, she has learned to maintain her hearing by making "music" through the sounds she records while brutally murdering her victims. It's the sort of twisted and gruesome premise that perfectly embodies what you'd expect from a midnight movie.
Sound of Violence hails from the mind of writer/director Alex Noyer, in in his narrative feature film review. While I imagine a medical doctor may question the science of the hearing disabilities here, it's clear that our protagonist's hearing difficulties serve a device to delve into the film's more fertile thematic grounds of artistic obsession. It is perfect ground for Noyer, whose past successes have largely been as a producer of documentaries about highly successful artists. The movie echoes a sinister version of Brian De Palma's Blow Out, where a young John Travolta plays a sound recordist who happens to capture, well, the sound of violence: a murder. He slowly becomes more and more obsessed with solving the mystery. Here, a young woman terrified her hearing may depart her again seeks to unfurl her own audio masterpiece by recording and construction tracks through a series of increasingly extreme physically violent scenarios.
What begins as recording a couple's light sadomasochistic play soon evolves into musical murder machines that would feel right at home in the workshop of Saw's Jigsaw villain. As Alexis' pursuit of perfection begins to overcome her good sense, the people in her life are inevitably drawn into the fray.
The film benefits from an excellent tandem of leading ladies, Jasmin Savoy Brown (The Leftovers, Love) and Lili Simmons (TV's The Purge, Bone Tomahawk), who show a deep commitment to the film's wonderfully nasty conceit. Brown is asked to carry an immense amount to make the lead role works and she is well up to the task. She has a star charisma that makes it nearly impossible to take your eyes off her, even when her character is engaged in some particularly malevolent actions.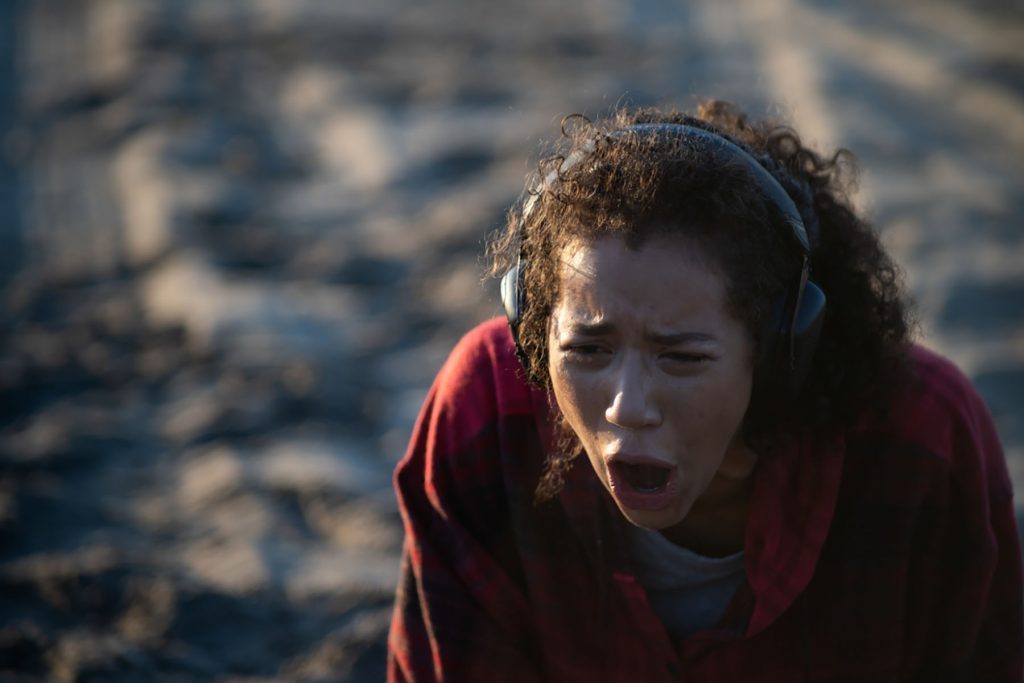 Much of the film's emotional crux hinges on the chemistry between Brown and her best friend, played by Simmons. Thankfully, the two evince a warm, long-lived kinship and a flirtation that has apparently always bubbled just beneath the surface. As Simmons' character becomes closer to the new boy in her life, an immensely charismatic James Jagger (The Outpost, The Last Full Measure), the tension between the two increases perfectly. Jagger has a natural screen presence and manages to elevate a smaller character on the page into something more compelling on screen.
I do have some issues with the film, but they're pretty standard complaints for nearly all early career indie horror films. Some of the production simply feels like they didn't have sufficient resources, or stunt performers, to execute some of the story's gorier bits. Noyer displays creativity in the design of his murders, but frequently loses a bit in execution. I also struggled a bit with the film's tone which tends to veer between dark comedy and something closer to grand tragedy.
Nevertheless, it's an impressive feature debut and a wonderful showpiece for a triumvirate of up-and-coming performers, especially lead Jasmin Savoy Brown. COVID remains a tragically omnipresent as this is precisely the sort of midnight genre movie that would most have benefited from playing in a full house of willing fans. You can almost hear the "oooohs!" and feel the squirms through the film's most deliciously nasty moments.
---