Our Favorite Movies: Individual Top Ten Lists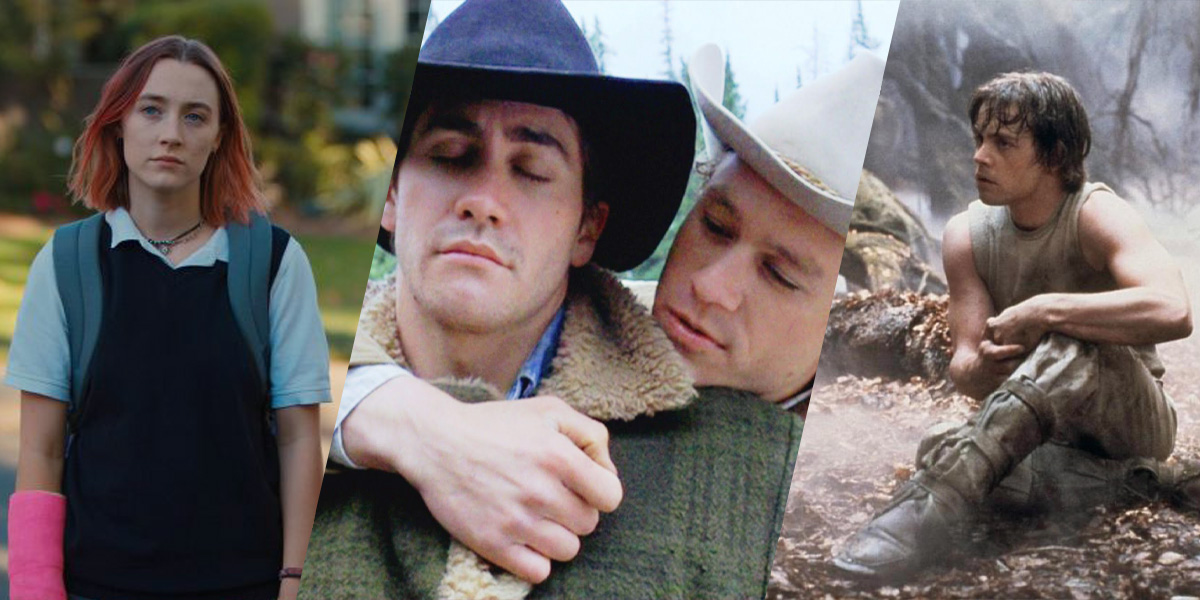 Our staff writers share their favorite movies! Discover their individual top ten lists, from cult films to recent releases and hidden gems.

Last week we published our list of the 100 best films of all time (according to us), but, when it comes to movies, it's also a matter of taste. No writer's individual list will look the same, and that is the beauty of film. To give you an idea of what the Loud and Clear staff likes (and hopefully some recommendations of great films to watch!), we've asked some of our writers to share their favorite movies as well. Below are our individual top ten lists, in alphabetical order! Don't forget to share your own lists of favorite movies with us on our socials!
---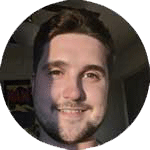 AARON MURRAY
Mulholland Drive (David Lynch, 2001)
The Blair Witch Project (Daniel Myrick & Eduardo Sánchez, 1999)
Cloverfield (Matt Reeves, 2008)
Hereditary (Ari Aster, 2018)
The Killing of a Sacred Deer (Yorgos Lanthimos, 2017)
Punch-Drunk Love (Paul Thomas Anderson, 2002)
The End of Evangelion (Hideaki Anno, 1997)
La Haine (Mathieu Kassovitz, 1995)
The Exorcist (William Friedkin, 1973)
Ghostbusters (Ivan Reitman, 1984)
---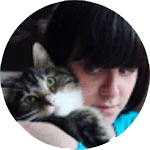 ADELE CAMPISI
Lost In Translation (Sofia Coppola, 2003)
Amélie (Jean-Pierre Jeunet, 2001)
Howl's Moving Castle (Hayao Miyazaki, 2004)
Interstellar (Christopher Nolan, 2014)
Isle of Dogs (Wes Anderson, 2018)
Spaceballs (Mel Brooks, 1987)
The Goonies (Richard Donner, 1985)
Bedknobs and Broomsticks (Robert Stevenson, 1971)
In Bruges (Martin McDonagh, 2008)
Arrival (Denis Villeneuve, 2016)
---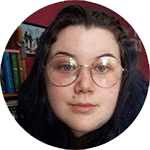 AMELIA CAMERON
Fantastic Mr Fox (Wes Anderson, 2009)
The Lost Boys (Joel Schumacher, 1987)
What We Do in the Shadows (Jemaine Clement & Taika Waititi, 2014)
Persona (Ingmar Bergman, 1966)
Back to the Future (Robert Zemeckis, 1985)
Amélie (Jean-Pierre Jeunet, 2001)
Portrait of a Lady on fire (Céline Sciamma, 2019)
A Most Violent Year (J.C. Chandor, 2014)
Chinatown (Roman Polanski, 1974)
William Shakespeare's Romeo and Juliet (Franco Zeffirelli, 1968)
---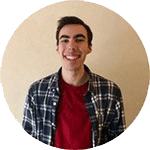 ANTHONY BOWMER
Tokyo Story (Yasujirô Ozu, 1953)
Heat (Michael Mann, 1995)
Who Killed Captain Alex? (Nabwana I.G.G., 2010)
The Bridges of Madison County (Clint Eastwood, 1995)
Whisper of the Heart (Yoshifumi Kondô, 1995)
Brokeback Mountain (Ang Lee, 2005)
Children of the Beehive (Hiroshi Shimizu, 1948)
Lightning (Mikio Naruse, 1952)
Anatomy of Hell (Catherine Breillat, 2004)
The Brood (David Cronenberg, 1979)
---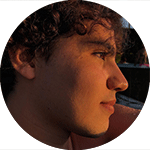 ARTHUR GOYAZ
Paris, Texas (Wim Wenders, 1984)
It's Such A Beautiful Day (Don Hertzfeldt, 2012)
Under the Silver Lake (David Robert Mitchell, 2018)
Before Sunrise (Richard Linklater, 1995)
The Double Life of Veronique (Krzysztof Kieslowski, 1991)
Kairo (Kiyoshi Kurosawa, 2001)
Lovefilm (István Szabó, 1970)
Days of Heaven (Terrence Malick, 1978)
Naked (Mike Leigh, 1993)
Dawn of the Dead (George A. Romero, 1978)
---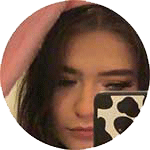 BETHANY LOLA
Jaws (Steven Spielberg, 1975)
Drive (Nicolas Winding Refn, 2011)
The Grand Budapest Hotel (Wes Anderson, 2014)
The Perks of Being a Wallflower (Stephen Chbosky, 2012)
Another Round (Thomas Vinterberg, 2020)
Good Time (Benny & Josh Safdie, 2017)
Columbus (Kogonada, 2017)
Trick r' Treat (Michael Dougherty, 2007)
The Descent (Neil Marshall, 2005)
Scream (Wes Craven, 1996)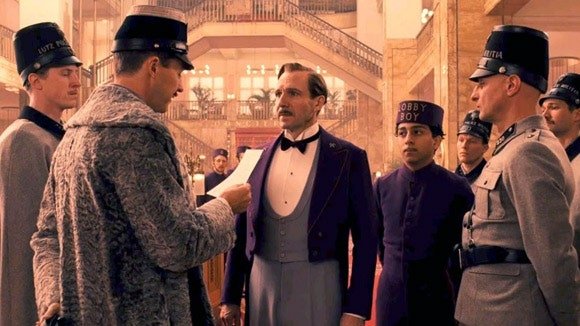 ---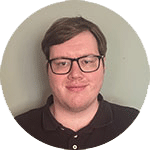 BRANYAN TOWE
Do The Right Thing (Spike Lee, 1989)
Clerks (Kevin Smith, 1994)
Little Women (Greta Gerwig, 2019)
Black Panther (Ryan Coogler, 2018)
Scream (Wes Craven, 1996)
Cha Cha Real Smooth (Cooper Raiff, 2022)
The Empire Strikes Back (Irvin Kershner, 1980)
West Side Story (Steven Spielberg, 2021)
The Apartment (Billy Wilder, 1960)
The Matrix (Lana & Lilly Wachowski, 1999)
---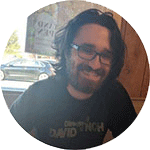 CAMERON FAIRCHILD
Citizen Kane (Orson Welles, 1941)
A Touch of Zen (King Hu, 1971)
Peking Opera Bues (Hark Tsui, 1986)
Halloween (John Carpenter, 1978)
Raiders of the Lost Ark (Steven Spielberg, 1981)
Lawrence of Arabia (David Lean, 1962)
Hausu (Nobuhiko Ôbayashi, 1977)
City Lights (Charlie Chaplin, 1931)
Le Mépris (Jean-Luc Godard, 1963)
Once Upon a Time in the West (Sergio Leone, 1968)
---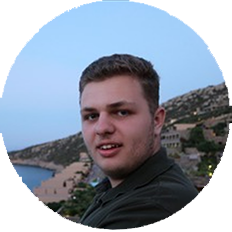 DANIEL ALLEN
Minority Report (Steven Spielberg, 2002)
Pulp Fiction (Quentin Tarantino, 1994)
Casablanca (Michael Curtiz, 1942)
Airplane! (Jim Abrahams, David Zucker & Jerry Zucker, 1980)
Blade Runner (Ridley Scott, 1982)
Goodfellas (Martin Scorsese, 1990)
American Graffiti (George Lucas, 1973)
West Side Story (Steven Spielberg, 2021)
Oldboy (Park Chan-wook, 2003)
Manchester By The Sea (Kenneth Lonergan, 2016)
---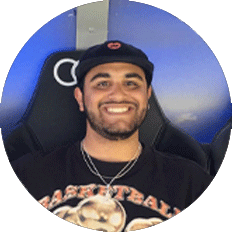 HECTOR A. GONZALEZ
Raw (Julia Ducournau, 2016)
The Green Ray (Eric Rohmer, 1986)
Eyes Without a Face (George Franju, 1960)
The Red Shoes (Michael Powell & Emeric Pressburger, 1948)
Rififi (Jules Dassin, 1955)
Suspiria (Dario Argento, 1977)
The Night of the Hunter (Charles Laughton, 1955)
Possession (Andrzej Żuławski, 1981)
The Devils (Ken Russell, 1971)
Titane (Julia Ducournau, 2021)
---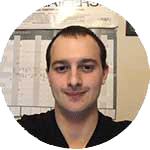 JOE COLLAR
Trust (Hal Hartley, 1990)
Lilya 4-ever (Lukas Moodysson, 2002)
La Belle Noiseuse (Jacques Rivette, 1991)
Days of Heaven (Terrence Malick, 1978)
The Passion of Joan of Arc (Carl Theodor Dreyer, 1928)
Leave Her to Heaven (John M. Stahl, 1945)
Nashville (Robert Altman, 1975)
Career Girls (Mike Leigh, 1997)
Calendar (Atom Egoyan, 1993)
Amateur (Hal Hartley, 1994)
---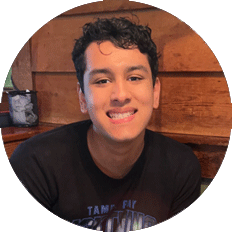 JONATHAN VARGAS
The Departed (Martin Scorsese, 2006)
Whiplash (Damien Chazelle, 2014)
Fight Club (David Fincher, 1999)
Everything Everywhere All At Once (Daniels, 2022)
La La Land (Damien Chazelle, 2016)
Dead Poets Society (Peter Weir, 1989)
E.T. (Steven Spielberg, 1982)
Gone Girl (David Fincher, 2014)
Jurassic Park (Steven Spielberg, 1993)
Boogie Nights (Paul Thomas Anderson, 1997)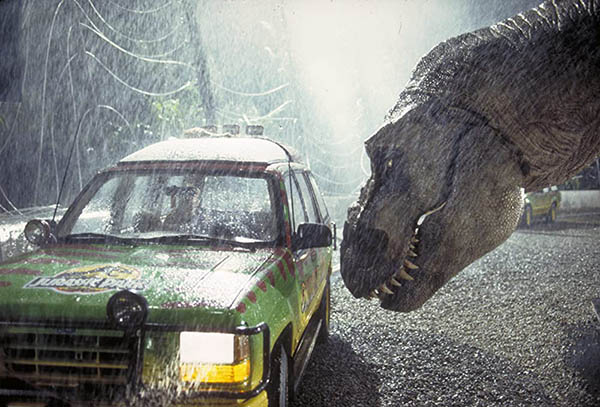 ---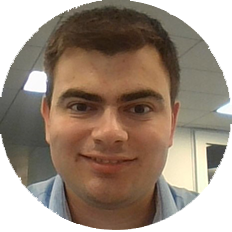 JOSEPH TOMASTIK
Interstellar (Christopher Nolan, 2014)
Blade Runner 2049 (Denis Villeneuve, 2017)
The Dark Knight (Christopher Nolan, 2008)
Dawn of the Planet of the Apes (Matt Reeves, 2014)
Prisoners (Denis Villeneuve, 2013)
The Shawshank Redemption (Frank Darabont, 1994)
The Empire Strikes Back (Irvin Kershner, 1980)
Jurassic Park (Steven Spielberg, 1993)
The Breakfast Club (John Hughes, 1995)
Annihilation (Alex Garland, 2018)
---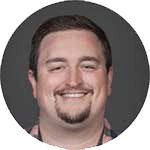 MICHAEL CARVELLI
Ferris Bueller's Day Off (John Hughes, 1986)
Almost Famous (Cameron Crowe, 2000)
When Harry Met Sally… (Rob Reiner, 1989)
The Apartment (Billy Wilder, 1960)
Dazed and Confused (Richard Linklater, 1993)
Before Sunrise (Richard Linklater, 1995)
Goodfellas (Martin Scorsese, 1990)
Heat (Michael Mann, 1995)
Good Will Hunting (Gus Van Sant, 1997)
Forgetting Sarah Marshall (Nicholas Stoller, 2008)
---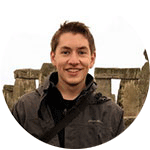 NILS GOLLERSRUD
On the Silver Globe (Andrzej Zulawski, 1988)
Knock Off (Hark Tsui, 1998)
Koyaanisqatsi (Godfrey Reggio, 1982)
2001: A Space Odyssey (Stanley Kubrick, 1968)
Hard Boiled (John Woo, 1992)
Mission: Impossible – Fallout (Christopher McQuarrie, 2018)
Mulholland Drive (David Lynch, 2001)
November (Rainer Sarnet, 2017)
Who Killed Captain Alex? (Nabwana I.G.G., 2010)
Brief Crossing (Catherine Breillat, 2001)
---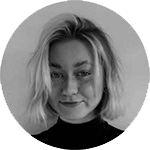 OLIVIA SAVAGE
Lady Bird (Greta Gerwig, 2017)
Paris, Texas (Wim Wenders, 1984)
Sing Street (John Carney, 2016)
Parasite (Bong Joon Ho, 2019)
Call Me By Your Name (Luca Guadagnino, 2017)
Submarine (Richard Aoyade, 2010)
Her (Spike Jonze, 2013)
Brokeback Mountain (Ang Lee, 2005)
Little Miss Sunshine (Jonathan Dayton & Valerie Faris, 2006)
C'mon C'mon (Mike Mills, 2021)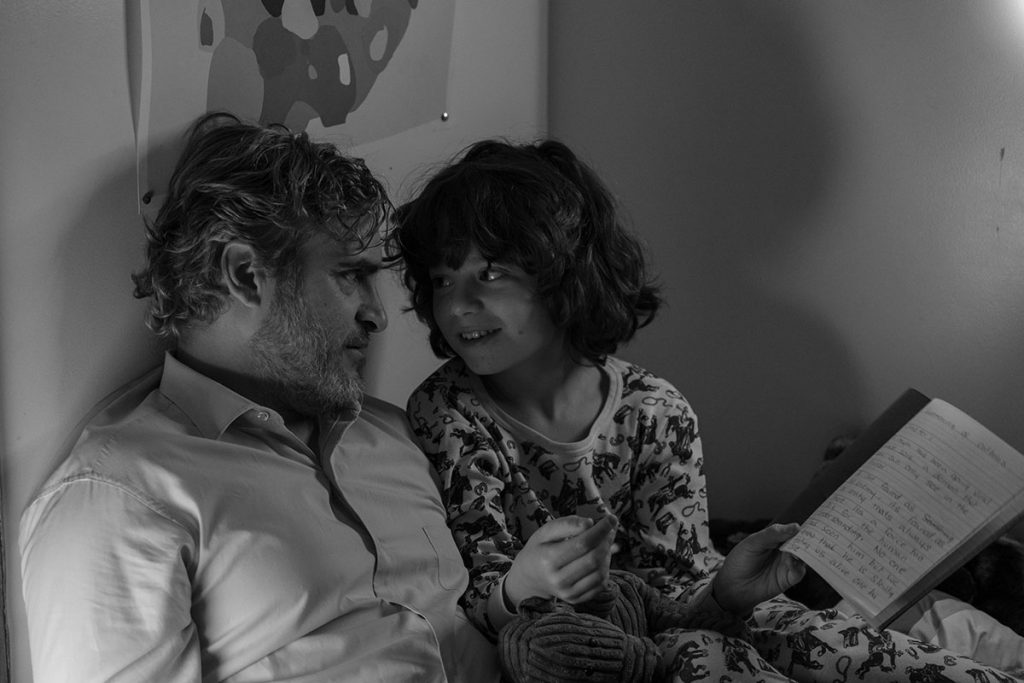 ---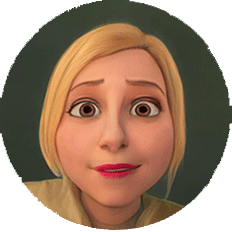 SERENA SEGHEDONI
Taxi Driver (Martin Scorsese, 1976)
Singin' In The Rain (Stanley Donen & Gene Kelly, 1952)
The Empire Strikes Back (Irvin Kershner, 1980)
Back to the Future (Robert Zemeckis, 1985)
Chinatown (Roman Polanski, 1974)
Shaun of the Dead (Edgar Wright, 2004)
O Brother, Where Art Thou? (Joel & Ethan Coen, 2000)
Y Tu Mamá También (Alfonso Cuarón, 2001)
Almost Famous (Cameron Crowe, 2000)
Inglorious Basterds (Quentin Tarantino, 2009)
---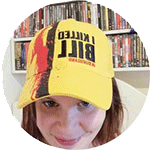 SUSANNA NORBIATO
Murder by Death (Robert Moore, 1976)
The Lord of the Rings (Trilogy 2001-2003)
Inglorious Basterds (Quentin Tarantino, 2009)
Gone with the Wind (Victor Fleming, 1939)
The Girl with A Pistol (Mario Monicelli, 1968)
Ed Wood (Tim Burton, 1994)
Escape from New York (John Carpenter, 1981)
A Nightmare on Elm Street (Wes Craven, 1984)
Young Frankenstein (Mel Brooks, 1974)
Spirited Away (Hayao Miyazaki, 2001)
---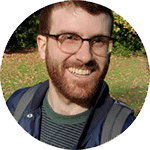 WILLIAM STOTTOR
Synecdoche, New York (Charlie Kaufman, 2008)
Taxi Driver (Martin Scorsese, 1976)
Parasite (Bong Joon Ho, 2019)
Yi Yi (Edward Yang, 2000)
Apocalypse Now (Francis Ford Coppola, 1979)
The Grand Budapest Hotel (Wes Anderson, 2014)
A Brighter Summer Day (Edward Yang, 1991)
Mulholland Drive (David Lynch, 2001)
Safe (Todd Haynes, 1991)
Boogie Nights (Paul Thomas Anderson, 1997)
---