December 2023: New Movies In Theaters This Month

December 2023: all the new movies in theaters this month, from box office hits to the best hidden gems to watch in cinemas right now or soon!
The wait is over: December 2023 is here, which means awards contenders getting limited releases, and anticipated films finally coming out! But what are the new movies in theaters this month?
We made a list of all of December 2023 's upcoming releases, from the most anticipated future box office hits to festival favorites and the best hidden gems! You'll find all the films below, in order of release and divided by movies you'll be able to see in U.S. theaters and in U.K. cinemas! We've also included global release dates where available. Enjoy!
---
DECEMBER 2023 MOVIES: IN U.S. THEATERS
ANIMAL (LIMITED)
Director: Sandeep Reddy Vanga
Global Release: December 1
Official synopsis: A son's love for his father. Often away due to work the father is unable to comprehend the intensity of his son's love. Ironically, this fervent love and admiration for his father and family creates conflict between the father and son.
---
EILEEN
Director: William Oldroyd
U.S. Release: December 1 limited, December 8 nationwide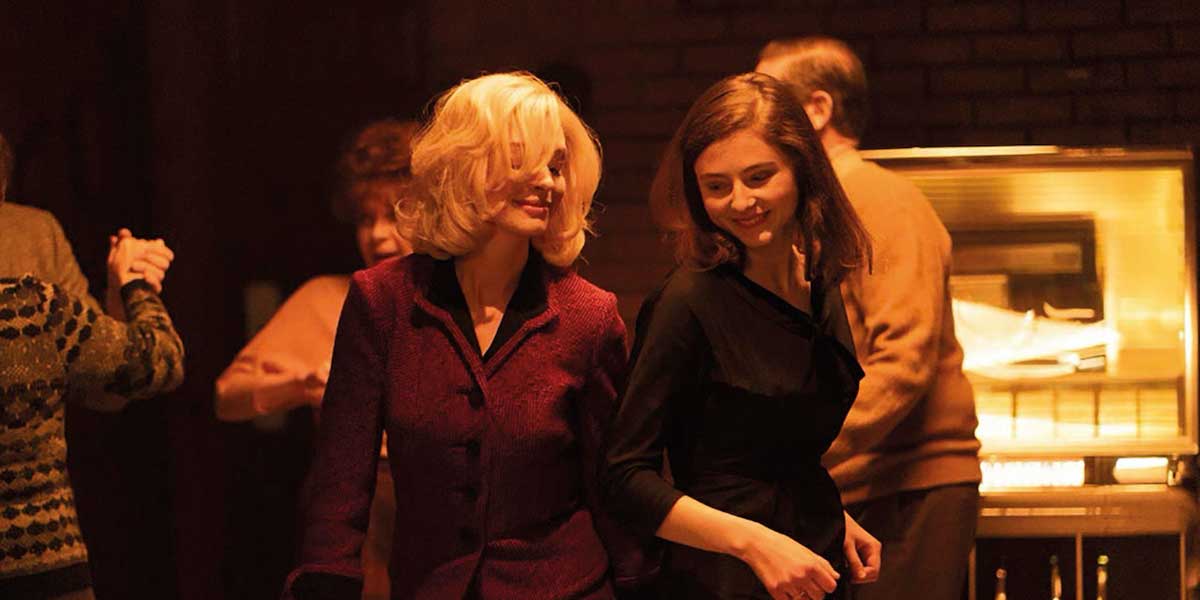 Official synopsis: Eileen is set during a bitter 1964 Massachusetts winter. Young secretary Eileen becomes enchanted by the glamorous counselor at the prison where she works. Their budding friendship takes a twisted turn when Rebecca reveals a dark secret – throwing Eileen onto a sinister path.
---
GODZILLA: MINUS ONE
Director: Takashi Yamazaki
U.S. Release: December 1
U.K. Release:
Official synopsis: Featuring music by Naoki Sato, Godzilla Minus One will see postwar Japan face new fear in the form of Godzilla. The first new Toho Godzilla film since 2016's Shin Godzilla, Godzilla Minus One stars Ryunosuke Kamiki, Minami Hamabe, Yuki Yamada, Munetaka Aoki, Hidetaka Yoshioka, Sakura Ando, and Kuranosuke Sasaki.
---
HOW THE GRINGO STOLE CHRISTMAS
Director: Angel Gracia
U.S. Release: December 1
U.K. Release: TBA
Official synopsis: Meet the Fockers meets All About My Father in this irresistibly funny holiday comedy. George Lopez stars as Bennie, eagerly anticipating the arrival of his daughter Claudia (Emily Tosta) at his Mexican-Hispanic-American-Chicano Christmas party in East L.A. But Bennie gets a heart attack of a surprise when Claudia appears from New York with her new boyfriend, Leif (Jack Kilmer) — an uninvited gringo. As cultures clash, Bennie's holiday party becomes a dysfunctional family Christmas to remember!
---
LOOP TRACK
Director: Thomas Sainsbury
U.S. Release: December 1
U.K. Release: TBA
Official synopsis: Ian, a man on the verge of a nervous breakdown, disappears from the world and takes a hike in the New Zealand wilderness. His efforts to avoid other hikers are futile and he is drawn into their worlds, but he can never shake the feeling that they are being stalked by someone, or something, sinister. As Ian's paranoia grows, the other hikers become wary of him. He's cagey about his past, he never sleeps, and his anxiety leads him to make concerning claims. Far from society, Ian starts to question his own sanity before plunging into a bloody battle for survival.
---
PIANOFORTE (LIMITED)
Director: Jakub Piatek
U.S. Release: December 1 (limited)
U.K. Release: TBA
Official synopsis: During the preliminary round, there are 160 of them. Then, about 80. Then 40. At last, only 10 lucky ones make it to the final. These are the contestants in the legendary International Chopin Piano Competition, held every five years in Warsaw, Poland. PIANOFORTE follows an eclectic group of young musicians from around the world who have prepared since they were children for this once-in-a-lifetime opportunity. Offering a rare behind the scenes look backstage at the triumphant highs and crushing lows of competition, filmmaker Jakub Piatek captures the intense pressure these musicians face in an experience that combines tears of exhaustion and despair with the ecstatic joy of playing. PIANOFORTE is both a testament to the power of remarkable music and an intimate coming-of-age portrait of young pianists navigating the rigors of competition, intense practice sessions, new friendships, lots of drama, and even more nerves.
---
RAGING GRACE (LIMITED)
Director: Paris Zarcilla
U.S. Release: December 1
U.K. Release: TBA
Official synopsis: Joy (Max Eigenmann) is an undocumented Filipino immigrant struggling to do the best she can to support her daughter, Grace (Jaeden Boadilla). Soon she secures the perfect job: taking care of an extremely wealthy but terminal old man. The new position pays well and guarantees a roof over their heads, but very soon, Joy and Grace start to realize everything is not as it seems. Something is festering beneath the surface, threatening all they have worked for.
---
RENAISSANCE: A FILM BY BEYONCÉ
Director: Nadia Lee Cohen
Global Release: December 1
Official synopsis: RENAISSANCE: A FILM BY BEYONCÉ accentuates the journey of RENAISSANCE WORLD TOUR, from its inception, to the opening in Stockholm, Sweden, to the finale in Kansas City, Missouri. It is about Beyoncé's intention, hard work, involvement in every aspect of the production, her creative mind and purpose to create her legacy, and master her craft. Received with extraordinary acclaim, Beyoncé's RENAISSANCE WORLD TOUR created a sanctuary for freedom, and shared joy, for more than 2.7 million fans.
---
SHAYDA (LIMITED)
Director: Noora Niasari
U.S. Release: December 1
U.K. Release: March 1, 2024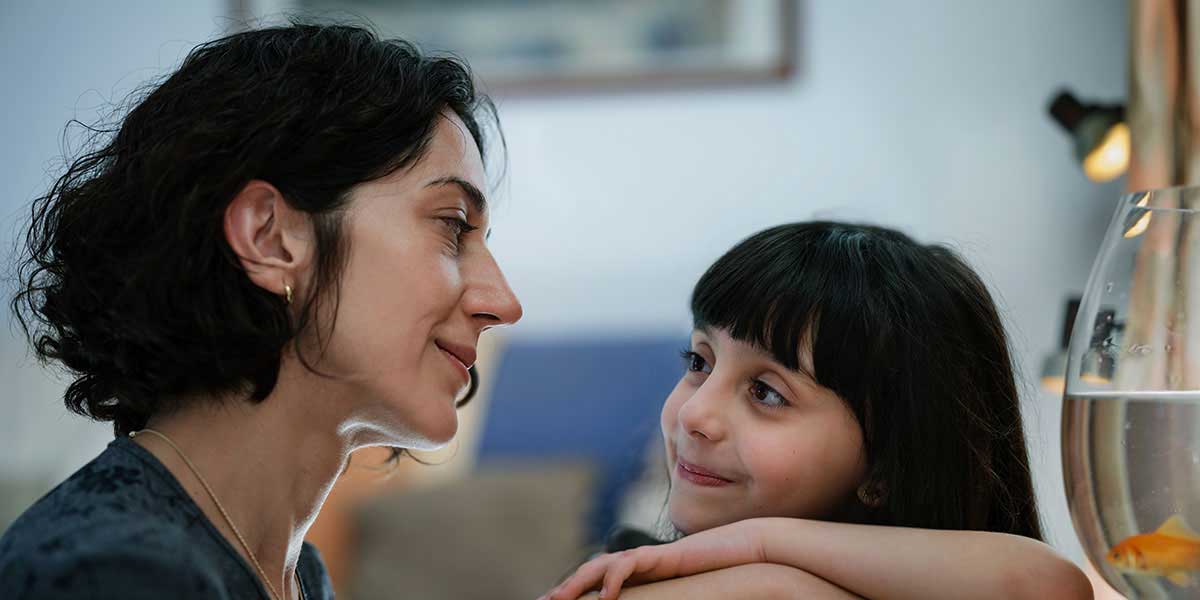 Official synopsis: SHAYDA, a brave Iranian mother, finds refuge in an Australian women's shelter with her six-year-old daughter. Over Persian New Year, they take solace in Nowruz rituals and new beginnings, but when her estranged husband re-enters their lives, Shayda's path to freedom is jeopardized.
---
THE SHIFT (LIMITED)
Director: Brock Heasley
U.S. Release: December 1
U.K. Release: TBA
Official synopsis: In The Shift, Kevin Garner (Kristoffer Polaha) travels across worlds and dimensions to reunite with Molly (Elizabeth Tabish), the love of his life. A mysterious adversary known as The Benefactor (Neal McDonough) upends Kevin's world as he tries to escape an alternate dystopian reality. From the studio that brought you Sound of Freedom.
---
SILENT NIGHT
Director: John Woo
U.S. Release: December 1
U.K. Release: TBA
Official synopsis: From legendary director John Woo and the producer of John Wick comes this gritty revenge tale of a tormented father (Joel Kinnaman) who witnesses his young son die when caught in a gang's crossfire on Christmas Eve. While recovering from a wound that costs him his voice, he makes vengeance his life's mission and embarks on a punishing training regimen in order to avenge his son's death. Full of Woo's signature style, Silent Night redefines the action genre with visceral, thrill-a-minute storytelling.
---
LA SYNDICALISTE
Director: Jean-Paul Salomé
U.S. Release: December 1
U.K. Release: out now on digital and on demand!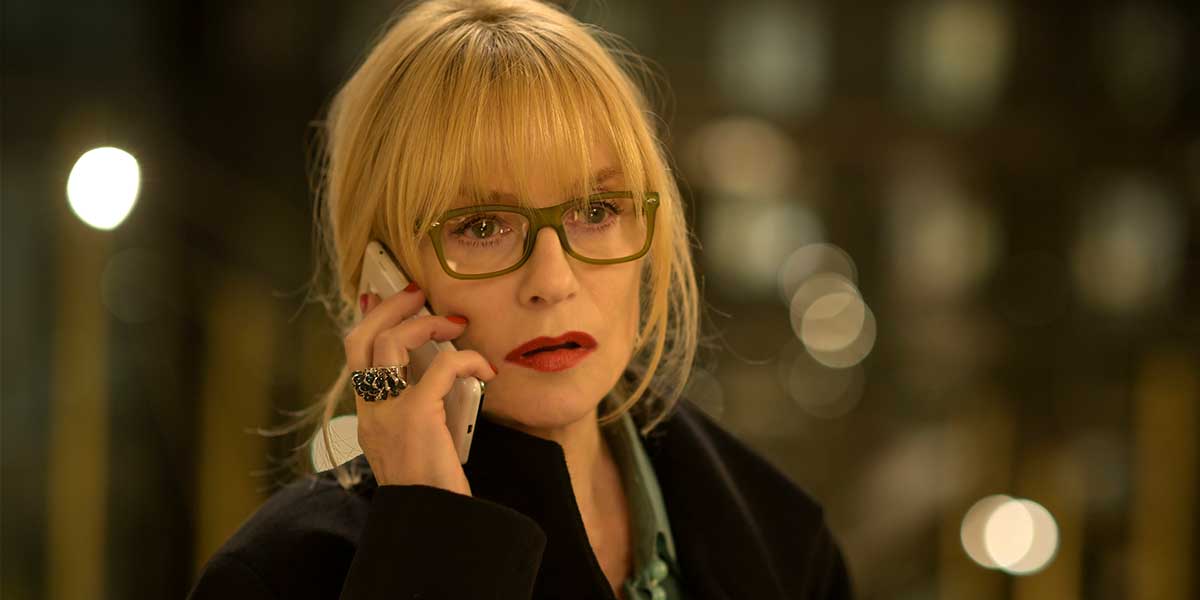 Official synopsis: An investigative thriller set in the world of nuclear power and corrupt politics, La Syndicaliste follows the true story of Maureen Kearney (Isabelle Huppert), the influential head union representative of a French multinational nuclear powerhouse. A deft navigator of elite political and financial circles, Maureen becomes a whistleblower when she discovers international backroom dealings, exposing secrets that shook the French nuclear sector.
---
THE SWEET EAST (LIMITED)
Director: Sean Price Williams
U.S. Release: December 1 (limited), January 2024 (nationwide)
U.K. Release: TBA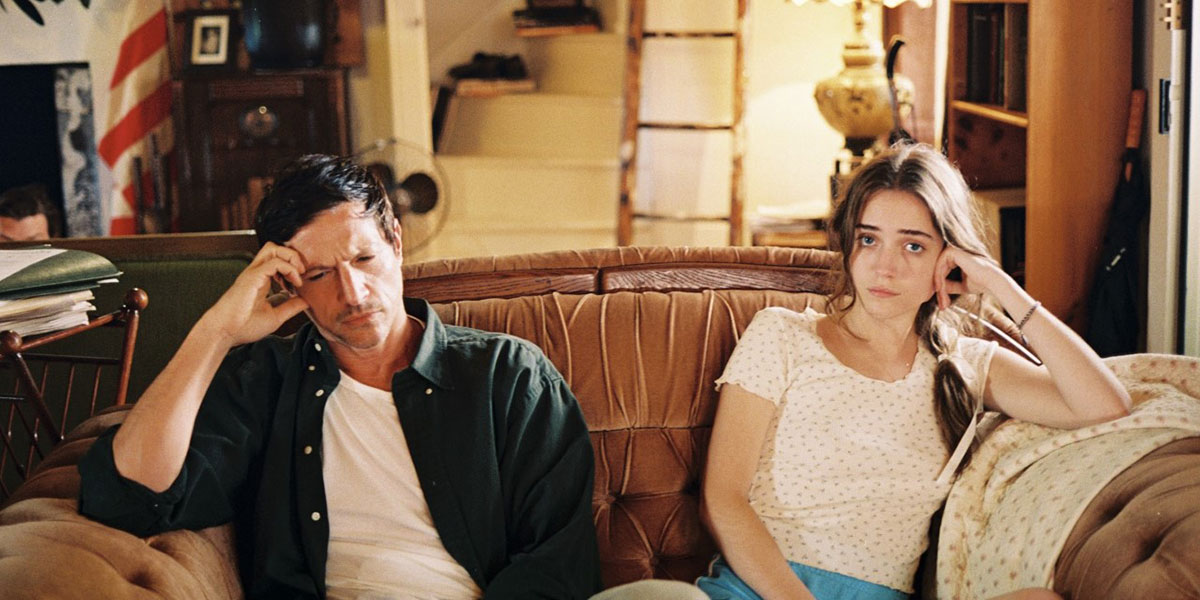 Official synopsis: A picaresque journey through the cities and woods of the Eastern seaboard of the United States. Lillian, a high school senior from South Carolina, gets her first glimpse of the wider world on a class trip to Washington, D.C. Separated from her schoolmates, she embarks on a fractured road trip in search of America. Along the way, she falls in with a variety of strange factions, each living out their own alternative realities in our present day.
---
TEDDY'S CHRISTMAS
Director: Andrea Eckerbom
Global Release: December 1
Official synopsis: While visiting a Christmas market in her Norwegian town, eight-year-old Mariann suddenly sees an unbelievable sight: on the top shelf of a carnival game booth, the most adorable stuffed teddy bear has just moved his head and sneezed. Feeling an instant connection with the living stuffed-animal, Mariann can't think of any better Christmas wish than to win him as a prize. But when someone else wins Teddy, it's up to him and his new hedgehog friend, Bolla, to reconnect with Mariann and discover the true importance of family and friendship. Featuring Zachary Levi as the voice of Teddy!
---
VENGEANCE: RISE OF THE FOOTSOLDIER
Director: Nick Nevern
U.S. Release: December 1
U.K. Release: TBA
Official synopsis: Tate goes on a rampage to avenge his loyal and trusted foot soldier's violent death. To track down the villain responsible, Tate ventures beyond his comfort zone of Essex and into the dark side of 90s Soho. He squares up against violent kingpins and negotiates his way through treacherous backstreets with sheer brutal force. Set to execute his revenge, Tate will stop at nothing even as the world around him starts to explode.
---
MONSTER (LIMITED)
Director: Hirokazu Kore-eda
U.S. Release: November 17 (NY), December 1 (LA), December 2023 (nationwide)
U.K. Release: TBA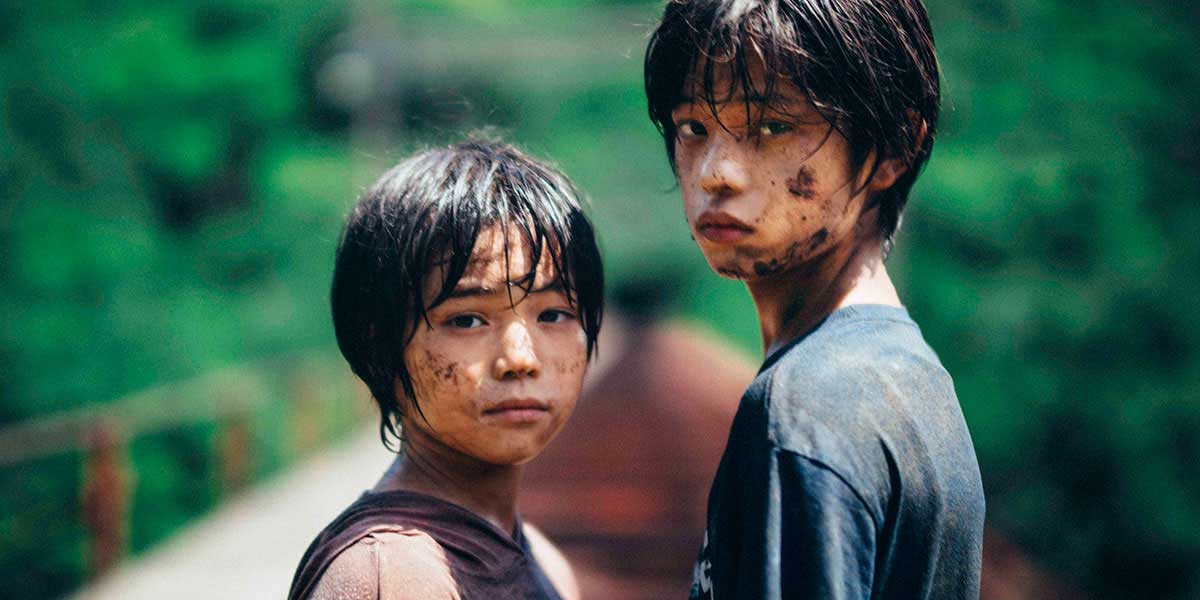 Official synopsis: A mother demands answers from teacher when her son begins acting strangely.
---
WERNER HERZOG: RADICAL DREAMER
Director: Thomas von Steinaecker
U.S. Release: December 5
U.K. Release: January 19, 2024
Official synopsis: A comprehensive portrait of the iconic German filmmaker. With exclusive behind-the-scenes access into Herzog's everyday life, rare archive material and in-depth interviews with the man himself and celebrated collaborators – including Christian Bale, Nicole Kidman, and his wife Lena Herzog – we are given an exciting glimpse into his work process and personal life. Also appearing in the film are Joshua Oppenheimer, Robert Pattinson, Patti Smith, Carl Weathers, Wim Wenders and Chloe Zhao.
---
WAITRESS: THE MUSICAL (LIMITED)
Director: Diane Paulus
U.S. Release: December 7 for 5 nights only
U.K. Release: TBA
Official synopsis: Waitress: The Musical brings the Tony-nominated Broadway phenomenon to the big screen. Featuring composer-lyricist Sara Bareilles as Jenna Hunterson, a waitress and expert pie maker stuck in a small town and a loveless marriage. When a baking contest in a nearby county offers her a chance at escape, Jenna fights to reclaim a long-forgotten part of herself. Through the support of her fellow waitresses and an unexpected romance, Jenna begins to find the courage to take a long-abandoned dream off the shelf. Waitress celebrates the power of friendship, dreams, the family we choose and the beauty of a well-baked pie.
---
A CREATURE WAS STIRRING (LIMITED)
Director: Damien LeVeck
U.S. Release: December 8 in select theaters, December 12 on VOD
U.K. Release: TBA
Official synopsis: Faith (Chrissy Metz) keeps her troubled teenage daughter (Annalise Basso) on a tightly controlled regimen of experimental drugs, their only means of fending off a mysterious, terrifying affliction. But after two burglars (Scout Taylor-Compton, Connor Paolo) attempt to rob the home on Christmas, they stumble upon a long-kept family secret—with monstrous consequences.
---
A FATHER'S PROMISE (LIMITED)
Director: Rick Korn
U.S. Release: December 8
U.K. Release: TBA
Official synopsis: The story of professional musician Mark Barden, whose life changed instantly when his son Daniel was murdered at Sandy Hook Elementary. After the loss of his son, Mark lost all interest in music and vowed to do everything in his power to help prevent gun violence so that no one else must go through what he and his family went through.
---
A MALE (UN VARÓN) (LIMITED)
Director: Fabián Hernández
U.S. Release: December 8
U.K. Release: TBA
Official synopsis: The story centers around Carlos, a young man who lives in a youth shelter in the heart of Bógota, seeking respite from the harshness of life. As Christmas approaches, Carlos longs to spend the day with his mother and sister, who are ensnared in the throes of urban turmoil. As he leaves the shelter, Carlos is confronted with the unyielding milieu of the streets in his neighborhood, where the law of the strongest, the alpha 'macho', rules.
---
ANSELM
Director: Wim Wenders
Global Release: December 8
Official synopsis: An experience like no other. Wim Wenders creates a portrait of Anselm Kiefer, one of the most innovative and important painters and sculptors of our time, shot in 3D and 6K resolution.
---
THE BOY AND THE HERON
Director: Hayao Miyazaki
U.S. Release: December 8
U.K. Release: December 26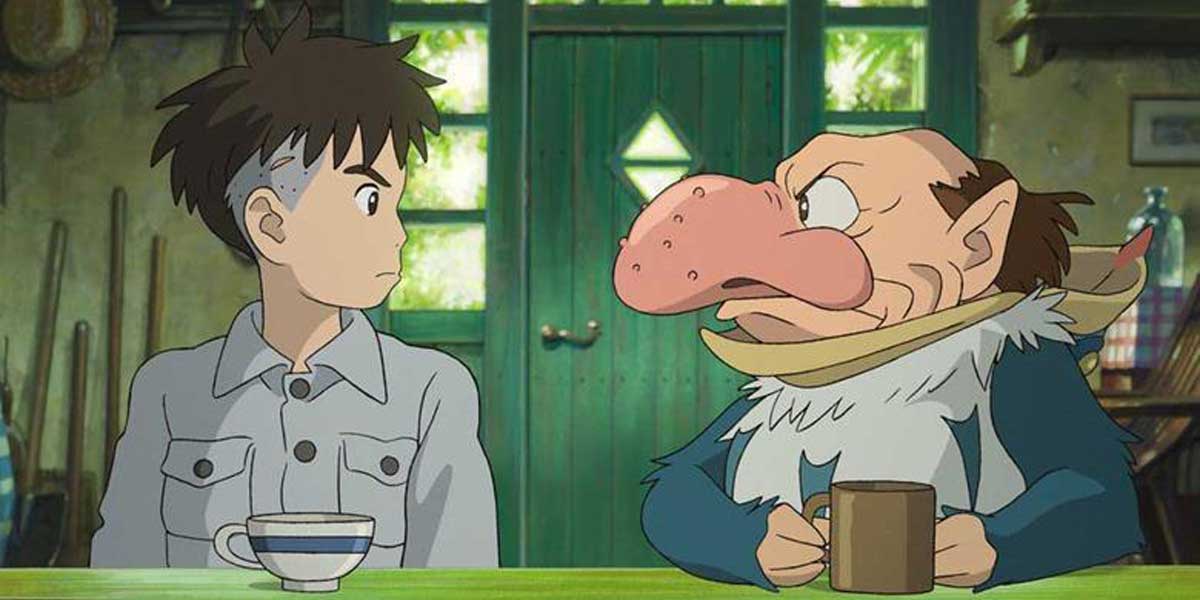 Official synopsis: A young boy named Mahito yearning for his mother ventures into a world shared by the living and the dead. There death comes to an end, and life finds a new beginning. A semi-autobiographical fantasy about life, death and creation, in tribute to friendship from the mind of Hayao Miyazaki.
---
CONCRETE UTOPIA
Director: UM Tae-hwa
U.S. Release: December 8 (limited), December 15 (nationwide)
U.K. Release:
Official synopsis: After a massive earthquake, Seoul has swiftly been reduced to rubble. Everything in the city has collapsed, except for one building. Hwang Gung Apartments remains standing, as it was before that day. When survivors from the outside hear of this, they begin to gather at Hwang Gung Apartments. However, the original residents of the building start to feel threatened. Banding together for the sake of their survival, they elect 'Young-tak' as their Resident Delegate. Under his leadership, they strictly ban entry by outsiders and draw up a new set of Resident Regulations. Thanks to this, in contrast to the hellish nightmare outside, Hwang Gung Apartments stands as a safe and peaceful utopia for its residents. But amidst the continual threats to their survival, unexpected conflicts begin to arise among them…
---
FAST CHARLIE (LIMITED)
Director: Phillip Noyce
U.S. Release: December 8
U.K. Release:
Official synopsis: Charlie Swift (Pierce Brosnan), aka "Fast Charlie," is a fixer with a problem: the target he's whacked is missing his head. And he must prove it's the intended target to the man who paid for the hit – New Orleans' most prominent and most ruthless mobster, Beggar Mercado (Gbenga Akinnagbe). Charlie enlists Marcie Kramer (Morena Baccarin), the victim's ex-wife and a woman with the backbone and skillset Charlie needs. Dragging Marcie back into a past she was determined to escape sends the two of them on a wild and unpredictable odyssey that's unexpectedly amusing, action propelled, and ultimately heartfelt. Along the way, Charlie and Marcie fight to protect the legacy of Charlie's best friend and mentor, Stan Mullen (James Caan in his final performance), while bringing down Beggar and his entire operation.
---
LORD OF MISRULE
Director: William Brent Bell
U.S. Release: December 8
U.K. Release:
Official synopsis: Rebecca Holland (Tuppence Middleton) has recently taken over as priest of a small town. When her young daughter Grace (Evie Templeton) goes missing at the local harvest festival, a desperate search begins. The closer they edge towards finding Grace, the more secrets emerge from the town's dark past. Soon, Rebecca must decide just how much she is willing to sacrifice to rescue her daughter from the grip of evil.
---
ORIGIN (LIMITED)
Director: Ava DuVernay
U.S. Release: December 8 for a one week exclusive engagement in NY & LA, January 19, 2024 in select theaters
U.K. Release: TBA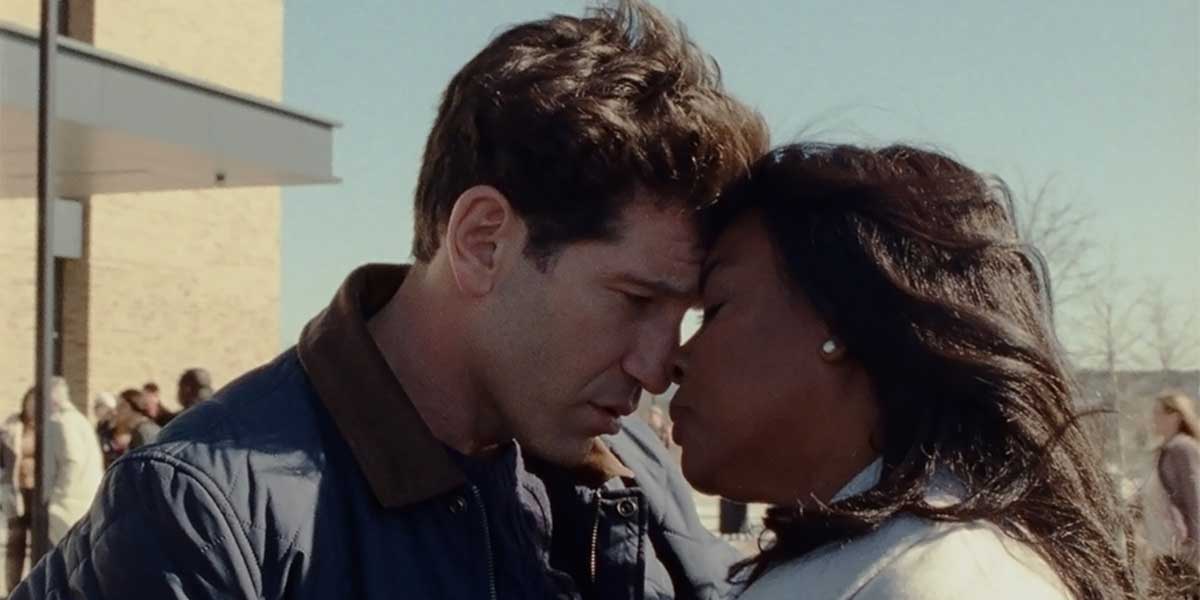 Official synopsis: The unspoken system that has shaped America and chronicles how lives today are defined by a hierarchy of human divisions.
---
OUR SON
Director: Bill Oliver
U.S. Release: December 8
U.K. Release: TBA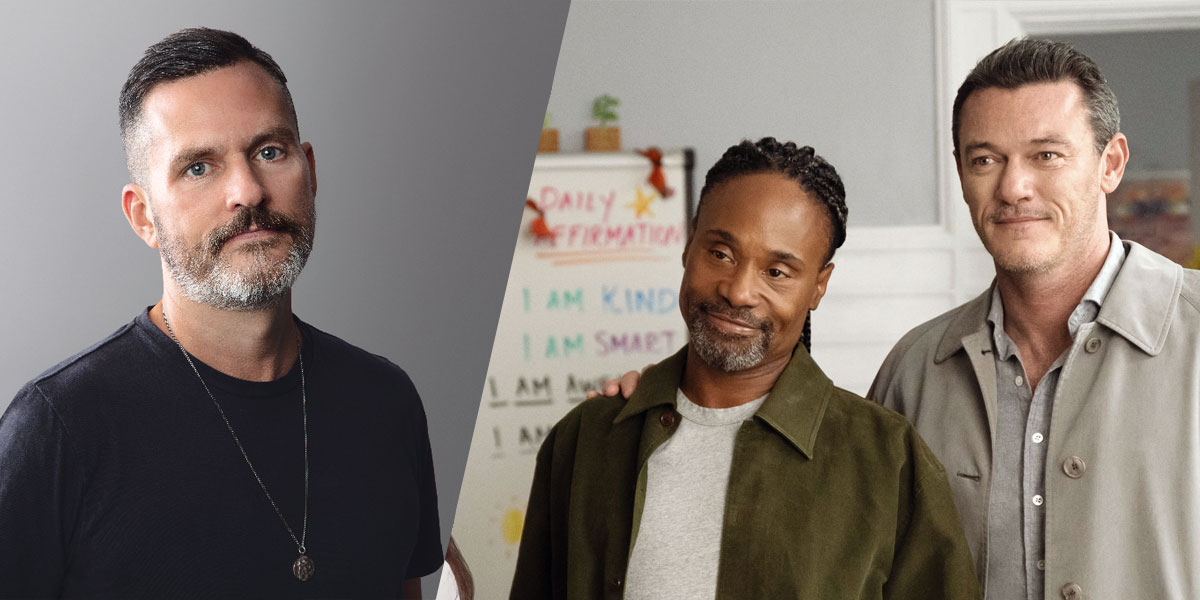 Official synopsis: Nicky (Luke Evans), a book publisher devoted to his work, lives with his husband Gabriel (Billy Porter), a former actor and stay-at-home dad, and their eight year-old son, Owen. Gabriel loves Owen more than anything; Nicky loves Gabriel more than anything. Despite appearances, Gabriel has been dissatisfied with their marriage for some time and files for divorce, leading to a custody battle that forces both of them to confront the changing reality of their love for each other and for their son.
---
THE PEASANTS
Directors: Hug & DK Welchman
Global Release: December 8
Official synopsis: Crops, relationships and dowries preoccupy the wagging tongues of the villagers of Lipke. Jagna is wedded off to a rich widower, but her love for his son threatens to tear all their lives apart. Like their award-winning Loving Vincent, DK and Hugh Welchman's latest film evokes a world of breathtaking beauty and occasional brutality, exposing the underbelly of a patriarchal 19th-century rural community.
---
POOR THINGS
Director: Yorgos Lanthimos
Global Release: December 8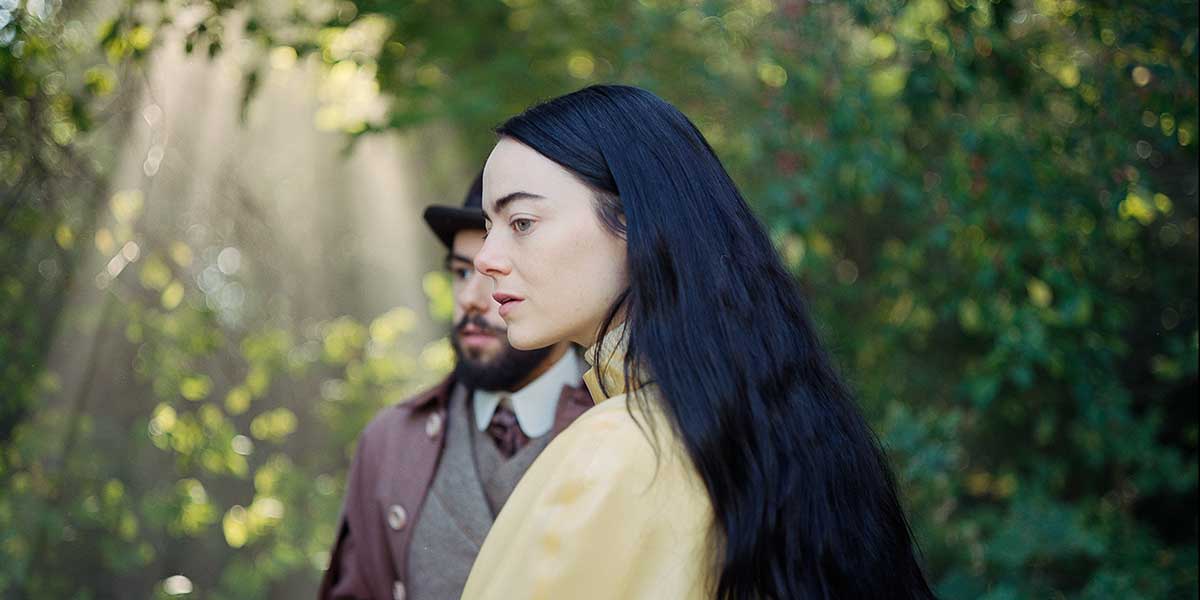 Official synopsis: The incredible tale and fantastical evolution of Bella Baxter (Emma Stone), a young woman brought back to life by the brilliant and unorthodox scientist Dr. Godwin Baxter (Willem Dafoe). Under Baxter's protection, Bella is eager to learn. Hungry for the worldliness she is lacking, Bella runs off with Duncan Wedderburn (Mark Ruffalo), a slick and debauched lawyer, on a whirlwind adventure across the continents. Free from the prejudices of her times, Bella grows steadfast in her purpose to stand for equality and liberation.
---
THE THREE MUSKETEERS: D'ARTAGNAN
Director: Martin Bourbulon
U.S. Release: December 8
U.K. Release: TBA
Official synopsis: In Part I of the two-part epic adaptation of the beloved classic by Alexandre Dumas, D'Artagnan arrives in Paris trying to find his attackers after being left for dead, which leads him to a real war where the future of France is at stake. He aligns himself with Athos, Porthos and Aramis, three musketeers of the King.
---
TOTAL TRUST
Director: Jialing Zhang
U.S. Release: December 8
U.K. Release: TBA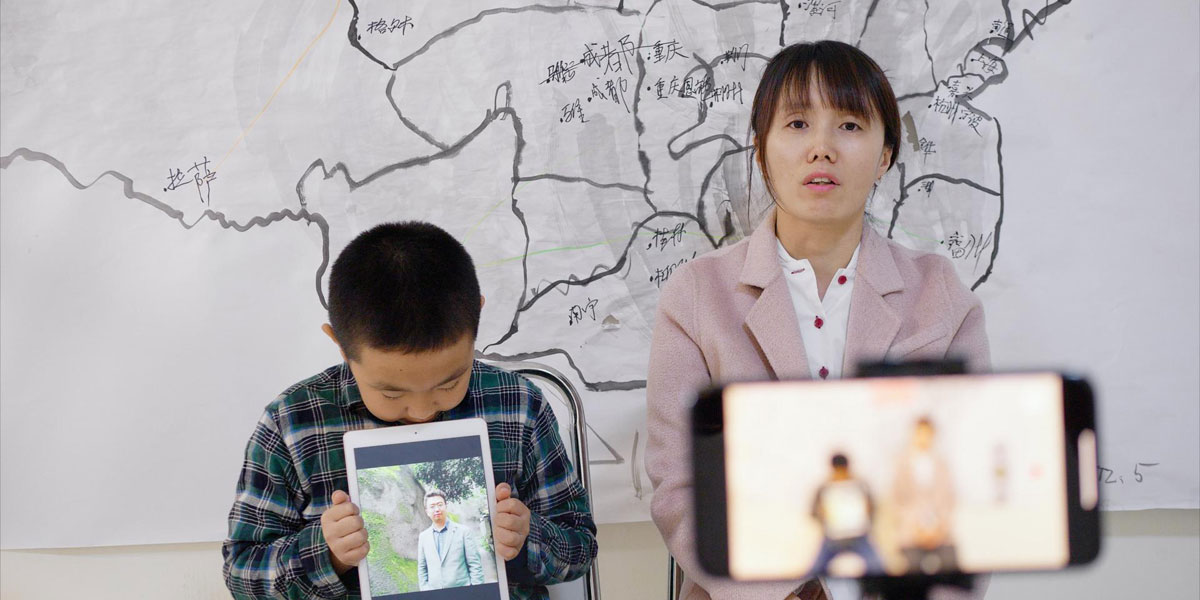 Official synopsis: A documentary about surveillance technology and censorship that follows the stories of people in China who have been monitored. A warning for democracies, it sounds an alarm about the increasing worldwide use of surveillance tools.
---
IMMEDIATE FAMILY
Director: Denny Tedesco
U.S. Release: December 12 (one night only event)
U.K. Release:
Official synopsis: IMMEDIATE FAMILY tracks the rise and collaborations of a group of legendary session musicians Danny Kortchmar, Leland Sklar, Russ Kunkel, and Waddy Wachtel through the 1970s and onward, chronicling their illustrious partnerships and their formidable record of hit-making. Directed by Denny Tedesco, whose documentary THE WRECKING CREW followed the first wave of studio musicians in the 60s, the film reveals the machinery behind the booming era of the singer-songwriter, when the talents of these four musicians were in furious demand.
The foundations of their enduring friendship, formed on the road and in studios, is recalled with dynamite clarity —reminisced with fondness through intimate interviews with the guys themselves, as well as the memories of some of rock's most iconic voices including Carole King, James Taylor, Linda Ronstadt, Keith Richards, Don Henley, Stevie Nicks, David Crosby, Jackson Browne, Lyle Lovett, Phil Collins, and more. IMMEDIATE FAMILY is a backstage tour spanning multiple eras of musical history.
---
AMERICAN FICTION
Director: Cord Jefferson
U.S. Release: December 15 (limited), December 22 (nationwide)
U.K. Release: February 2, 2024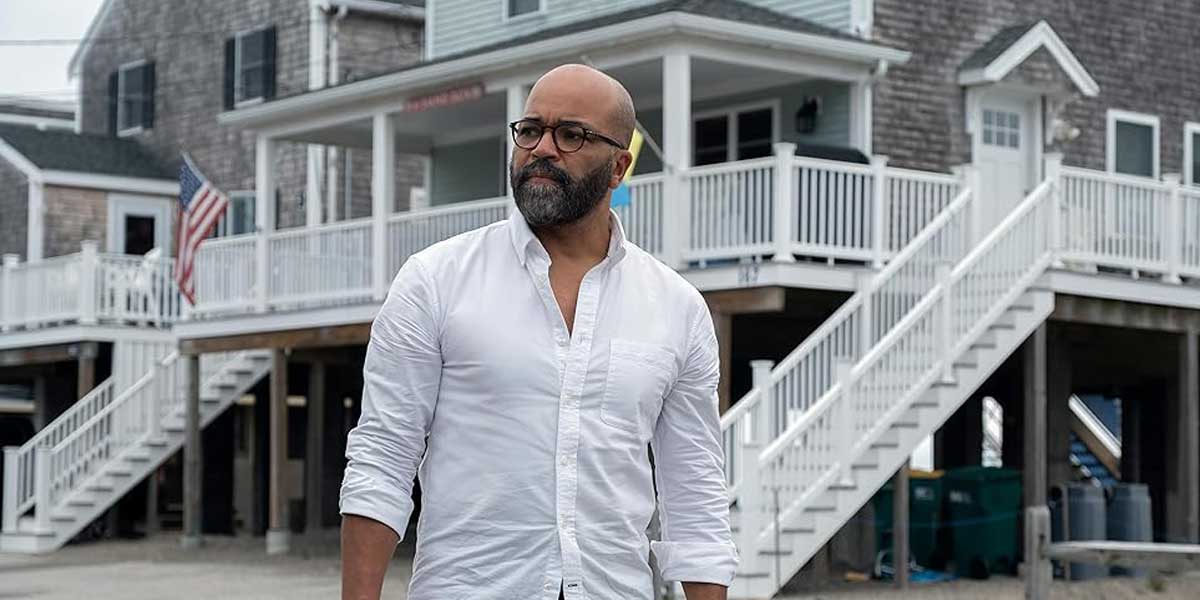 Official synopsis: AMERICAN FICTION is Cord Jefferson's hilarious directorial debut, which confronts our culture's obsession with reducing people to outrageous stereotypes. Jeffrey Wright stars as Monk, a frustrated novelist who's fed up with the establishment profiting from "Black" entertainment that relies on tired and offensive tropes. To prove his point, Monk uses a pen name to write an outlandish "Black" book of his own, a book that propels him to the heart of hypocrisy and the madness he claims to disdain.
---
CALL ME DANCER
Director: Leslie Shampaine
U.S. Release: December 15
U.K. Release:
Official synopsis: Manish is an athletic street dancer from Mumbai, whose working-class parents depend on their only son's support. When he accidentally walks into an inner-city dance school and encounters a curmudgeonly 70-year-old Israeli ballet master, a hunger develops within him. Ambitious and passionate, Manish is determined to make it as a professional dancer, but the odds are stacked against him.
---
THE TASTE OF THINGS (LA)
Director: Tran Anh Hung
U.S. Release: December 15 (LA qualifying run), February 9, 2024 (limited release), February 14 (nationwide)
U.K. Release: TBA
Official synopsis: Set in France in the late 19th century, the film follows the life of Dodin Bouffant (Benoît Magimel) as the preeminent chef living with his personal cook and lover Eugénie (Juliette Binoche). Eugénie and Dodin share a long history of gastronomy and love. While emotions remain contained, the culinary discoveries are, on the other hand, breathtakingly exquisite. The only hitch is that Eugénie refuses to marry Dodin. So, the food lover decides to do something he has never done before: cook for her.
---
WONKA
Director: Paul King
U.K. Release: December 8
U.S. Release: December 15
Official synopsis: Based on the extraordinary character at the center of Charlie and the Chocolate Factory, Roald Dahl's most iconic children's book and one of the best-selling children's books of all time, "Wonka" tells the wondrous story of how the world's greatest inventor, magician and chocolate-maker became the beloved Willy Wonka we know today.
---
THE ZONE OF INTEREST (LIMITED)
Director: Jonathan Glazer
U.S. Release: December 8
U.K. Release: February 2, 2024
Official synopsis: The commandant of Auschwitz, Rudolf Höss, and his wife Hedwig, strive to build a dream life for their family in a house and garden next to the camp.
---
ALL OF US STRANGERS
Director: Andrew Haigh
U.S. Release: December 22
U.K. Release: January 26, 2024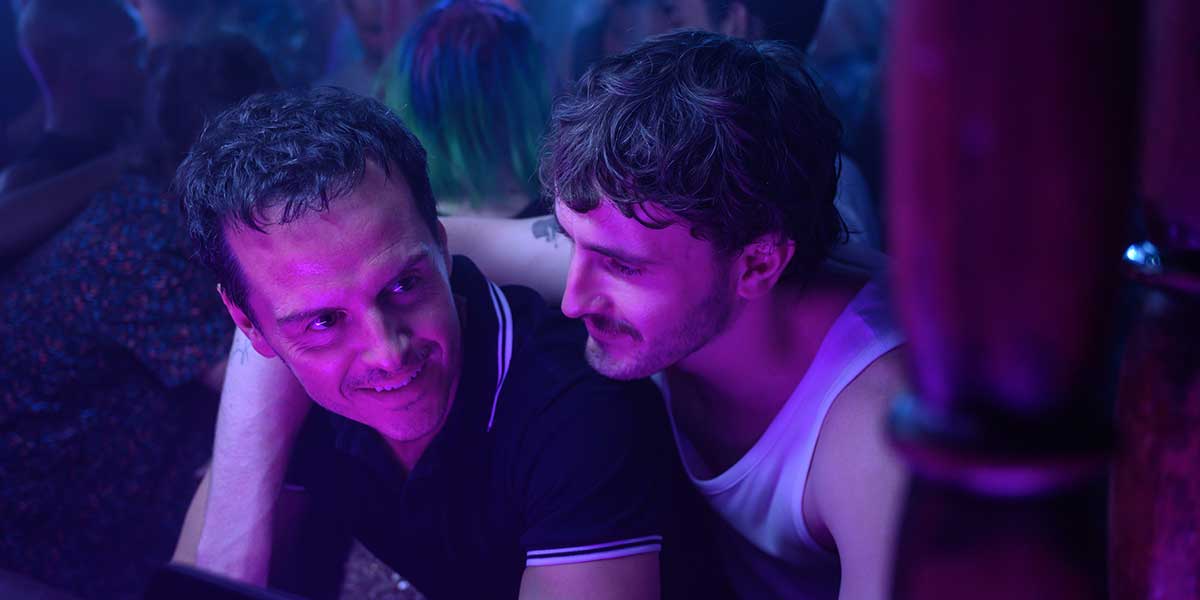 Official synopsis: One night in his near-empty tower block in contemporary London, Adam (Andrew Scott) has a chance encounter with a mysterious neighbor Harry (Paul Mescal), which punctures the rhythm of his everyday life. As a relationship develops between them, Adam is preoccupied with memories of the past and finds himself drawn back to the suburban town where he grew up, and the childhood home where his parents (Claire Foy and Jamie Bell), appear to be living, just as they were on the day they died, 30 years before.
---
ANYONE BUT YOU
Director: Will Gluck
U.S. Release: December 22
U.K. Release: December 26
Official synopsis: In the edgy comedy Anyone But You, Bea (Sydney Sweeney) and Ben (Glen Powell) look like the perfect couple, but after an amazing first date something happens that turns their fiery hot attraction ice cold – until they find themselves unexpectedly thrust together at a destination wedding in Australia. So they do what any two mature adults would do: pretend to be a couple.
---
AQUAMAN AND THE LOST KINGDOM
Director: James Wan
U.S. Release: December 22
U.K. Release: December 21
Official synopsis: Having failed to defeat Aquaman the first time, Black Manta, still driven by the need to avenge his father's death, will stop at nothing to take Aquaman down once and for all. This time Black Manta is more formidable than ever before, wielding the power of the mythic Black Trident, which unleashes an ancient and malevolent force. To defeat him, Aquaman will turn to his imprisoned brother Orm, the former King of Atlantis, to forge an unlikely alliance. Together, they must set aside their differences in order to protect their kingdom and save Aquaman's family, and the world, from irreversible destruction.
---
THE IRON CLAW
Director: Sean Durkin
U.S. Release: December 22
U.K. Release: February 9, 2024
Official synopsis: The true story of the inseparable Von Erich brothers, who made history in the intensely competitive world of professional wrestling in the early 1980s. Through tragedy and triumph, under the shadow of their domineering father and coach, the brothers seek larger-than-life immortality on the biggest stage in sports.
---
MIGRATION
Director: Benjamin Renner
U.S. Release: December 22
U.K. Release: February 2, 2024
Official synopsis: This holiday season, Illumination, creators of the blockbuster Minions, Despicable Me, Sing and The Secret Life of Pets comedies, invites you to take flight into the thrill of the unknown with a funny, feathered family vacation like no other in the action-packed new original comedy, Migration.
---
THE BOYS IN THE BOAT
Director: George Clooney
U.S. Release: December 25
U.K. Release: January 12, 2024
Official synopsis: The Boys in the Boat is a sports drama based on the #1 New York Times bestselling non-fiction novel written by Daniel James Brown. The film, directed by George Clooney, is about the 1936 University of Washington rowing team that competed for gold at the Summer Olympics in Berlin. This inspirational true story follows a group of underdogs at the height of the Great Depression as they are thrust into the spotlight and take on elite rivals from around the world.
---
THE CRIME IS MINE
Director: François Ozon
U.S. Release: December 25
U.K. Release: TBA
Official synopsis: In what can be seen as the final installment in a trilogy of satirical farces including 8 Women and Potiche, struggling actress Madeleine (rising star Nadia Tereszkiewicz) and her best friend Pauline (Rebecca Marder, the revelation of Sandrine Kiberlain's A Radiant Girl), an unemployed lawyer, live in a cramped flat and owe five months' rent.
Opportunity knocks after a lascivious theatrical producer who made an inappropriate advance towards Madeleine turns up dead. Madeleine stands trial for murder and ascends to scandalous stardom, with Pauline serving as defense counsel and media circus ringmaster. A new life of fame, wealth, and tabloid celebrity awaits— until the truth comes out.
---
THE COLOR PURPLE
Director: Blitz Bazawule
U.S. Release: December 25
U.K. Release: January 26, 2024
Official synopsis: A decades-spanning tale of one woman's journey to independence. Celie faces many hardships in her life, but ultimately finds extraordinary strength and hope in the unbreakable bonds of sisterhood.
---
FERRARI
Director: Michael Mann
U.S. Release: December 25
U.K. Release: December 26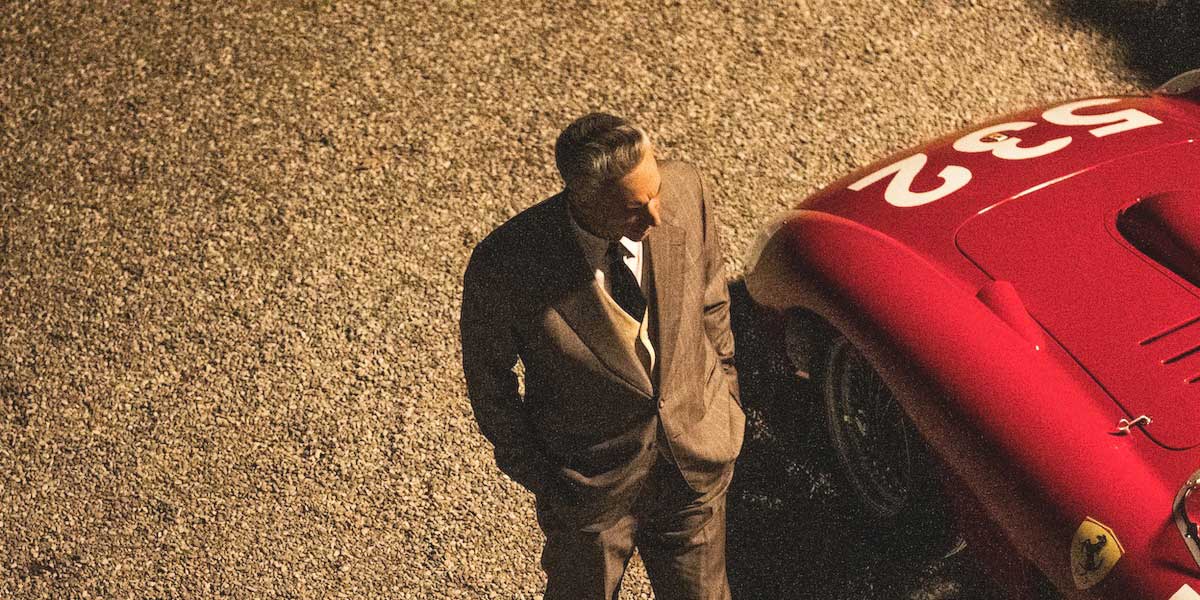 Official synopsis: It is the summer of 1957. Behind the spectacle of Formula 1, ex-racer Enzo Ferrari is in crisis. Bankruptcy threatens the factory he and his wife, Laura built from nothing ten years earlier. Their volatile marriage has been battered by the loss of their son, Dino a year earlier. Ferrari struggles to acknowledge his son Piero with Lina Lardi. Meanwhile, his drivers' passion to win pushes them to the edge as they launch into the treacherous 1,000-mile race across Italy, the Mille Miglia.
---
OCCUPIED CITY
Director: Steve McQueen
U.S. Release: December 25
U.K. Release: TBA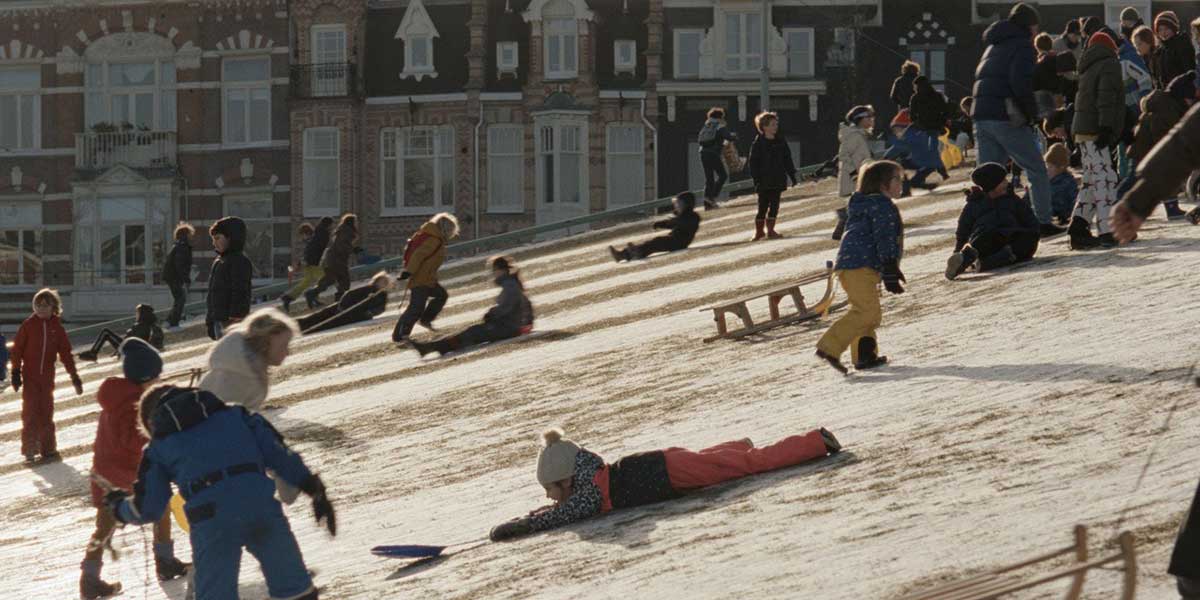 Official synopsis: The past collides with our precarious present in Steve McQueen's bravura documentary Occupied City. From the streets of Amsterdam, McQueen creates two interlocking portraits: a vivid journey through the last years of pandemic and protest, and a door-to-door excavation of the Nazi occupation that still haunts his adopted city. What emerges is both devastating and life-affirming, an expansive meditation on memory, time, and where we're headed.
---
DECEMBER 2023 MOVIES: IN U.K. CINEMAS
FALLEN LEAVES
Director: Aki Kaurismäki
U.K. Release: December 1
U.S. Release: November 17 (NY), November 23 (LA)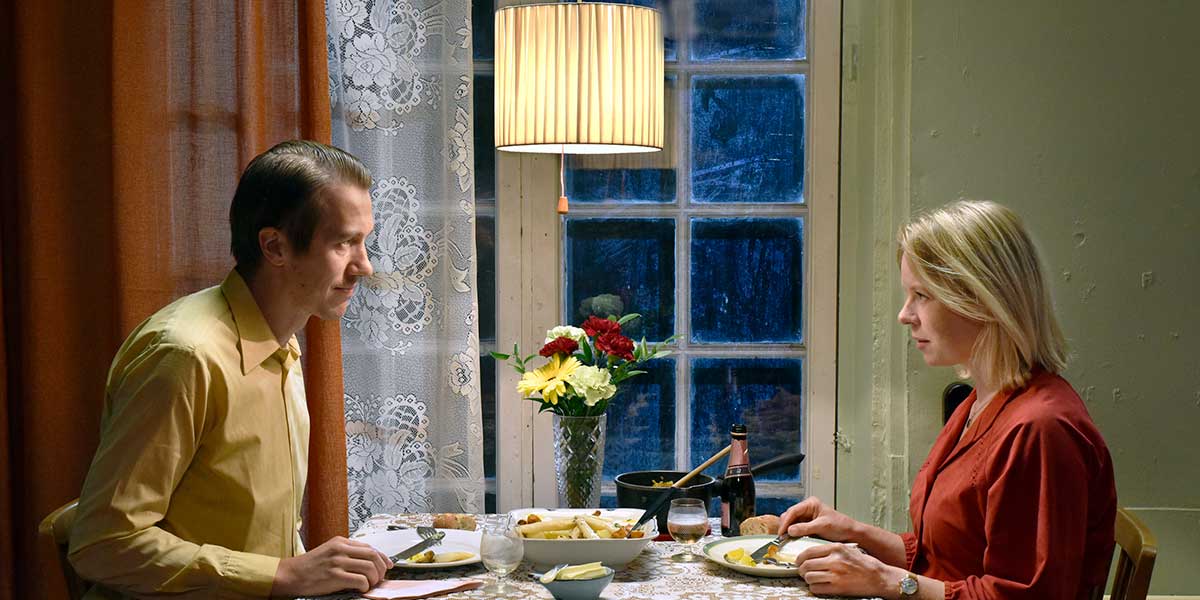 Official synopsis: FALLEN LEAVES tells the story of two lonely people (Alma Pöysti and Jussi Vatanen) who meet each other by chance in the Helsinki night and try to find the first, only, and ultimate love of their lives.Their path towards this honorable goal is clouded by the man's alcoholism, lost phone numbers, not knowing each other's names or addresses, and life's general tendency to place obstacles in the way of those seeking their happiness.This gentle tragicomedy, previously thought to be lost, is the fourth part of Aki Kaurismäki's working-class trilogy.
---
THE LOST BOYS
Director: Lila Avilés
U.K. Release: December 1
U.S. Release: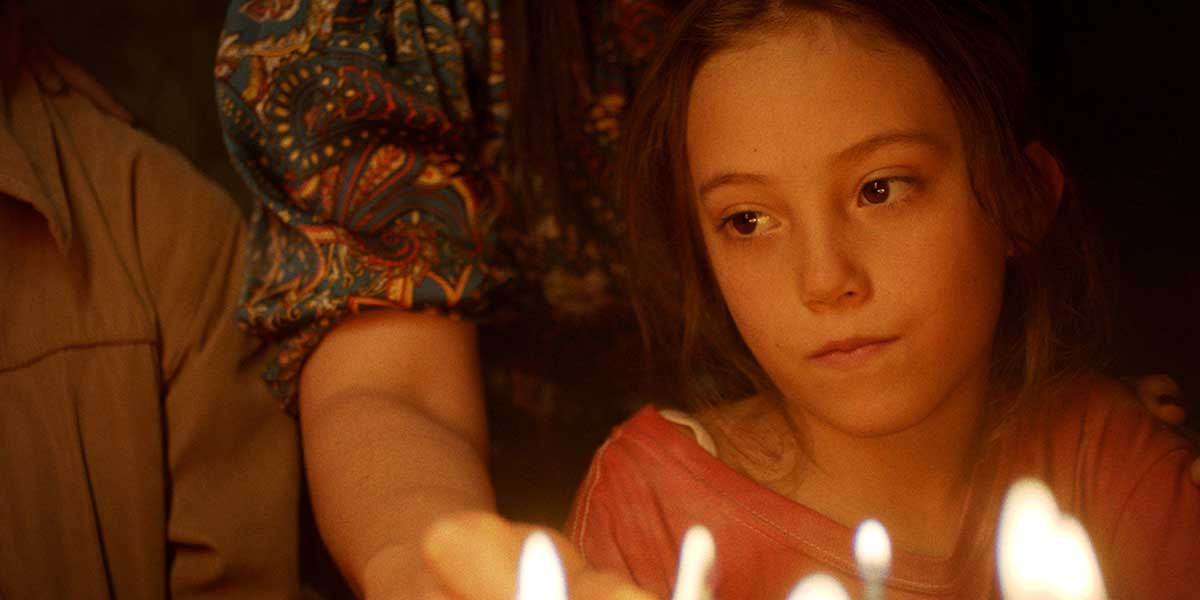 Official synopsis: In her second film after The Chambermaid in 2018, Lila Avilés leaves behind the cramped hotel rooms of her debut but continues to work on the connection between relationships and interior spaces. This time, the setting is a large house where, over the course of a long day, family and friends meet for a dual ritual: it is the birthday of young father and painter Tona, but as it will likely be his last, it is also a farewell ceremony.
There is duality in the film's soul, too, with the frenzy of preparations and the spontaneity of the celebration concealing the profoundly archaic and spiritual dimension of the title. Tona's weakened body is initially invisible, protected in a room where he tries to summon up the strength required for the humanist ceremony in which he will be showered with all the love and affection needed to face his final journey.
---
FEMME
Director: Sam H. Freeman & Ng Choon Ping
U.K. Release: December 2
U.S. Release: March 22, 2024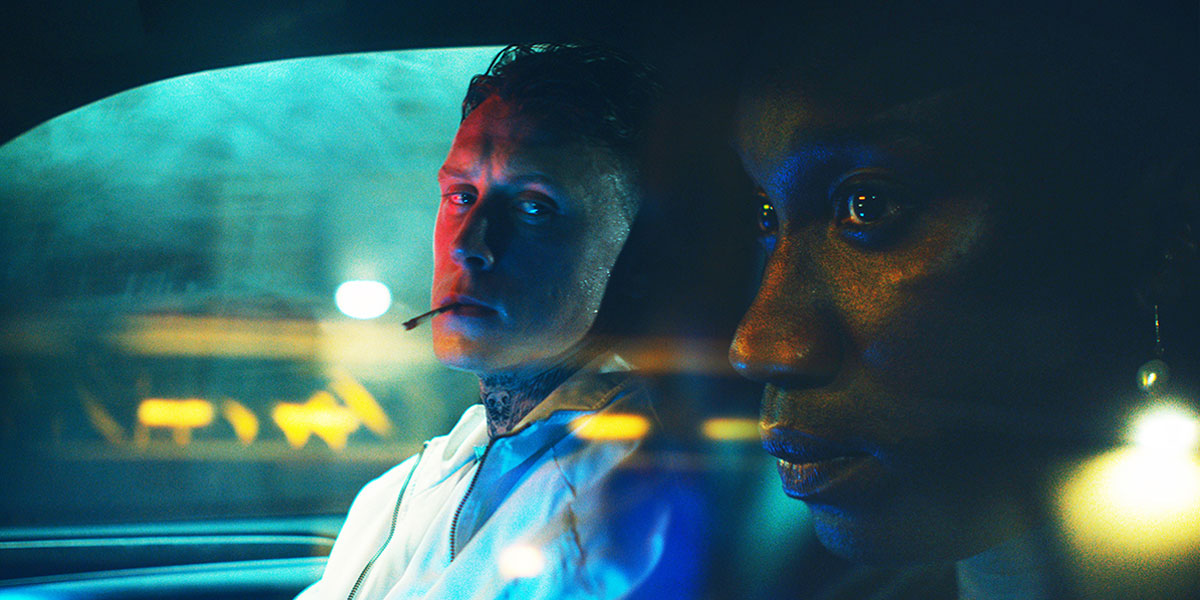 Official synopsis: Jules is targeted in a horrific homophobic attack which destroyes his life and career. Some time after that event, he encounters Preston, one of his attackers, in a gay sauna. He wants revenge.
---
THE INSEPARABLES
Director: Jérémie Degruson
U.K. Release: December 8
U.S. Release:
Official synopsis: A fun buddy adventure following the misadventures of runaway puppet Don with a boundless imagination and abandoned stuffed animal toy DJ Doggie Dog in need of a friend. The pair cross paths in Central Park and pair up against all odds for an epic adventure of friendship in the big city.
---
TARRAC
Director: Declan Recks
U.K. Release: December 8
U.S. Release: TBA
Official synopsis: Aoife Ni Bhraoin (Kelly Gough) leaves her high-flying Dublin career and returns to her Derry home to help her fisherman father Brendan 'The Bear' O'Briain (Lorcan Cranitch) in his recovery from a heart attack. Both father and daughter have struggled since the death of Aoife's mother, with much being left unsaid between them. Her homecoming also sees her rekindle her passion for traditional Naomhóg rowing (her parents were both local legends in the sport) as she sets her sights on steering the village's ramshackle all-female team towards their first cup final in decades.
---
NIGHT TRAIN
Director: Shane Stanley
U.K. Release: December 11
U.S. Release: January 13 (limited), January 17 (digital)
Official synopsis: Holly, a single mom with a passion for speed, is struggling to make ends meet as a Hollywood teamster when a black market supply of medial supplies she relies on for her sick child is cut off by an investigation headed up by Agent Jackson, a tormented veteran who's battle with PTSD has turned her into a ruthless monster. With nowhere else to turn, Holly steps up to the plate, running supplies through the dead of night in her legendary souped-up pickup truck known as the 'Night Train'.
---
EVERY BODY
Director:
U.K. Release: December 15
U.S. Release: out now on digital and on demand!
Official synopsis: Every Body tells the stories of three individuals who have moved from childhoods marked by shame, secrecy, and non-consensual surgeries to thriving adulthoods after each decided to set aside medical advice to keep their bodies a secret and instead came out as their authentic selves.
Actor and screenwriter River Gallo (they/them), political consultant Alicia Roth Weigel (she/they), and Ph.D. student Sean Saifa Wall (he/him) are now leaders in a fast-growing global movement advocating for greater understanding of the intersex community and an end to unnecessary surgeries.
Woven into the story is a stranger-than-fiction case of medical abuse, featuring exclusive footage from the NBC News archives, which helps explain the modern-day treatment of intersex people.
---
THE LOST BOYS
Director: Zeno Graton
U.K. & Irish Release: December 15
U.S. Release: TBA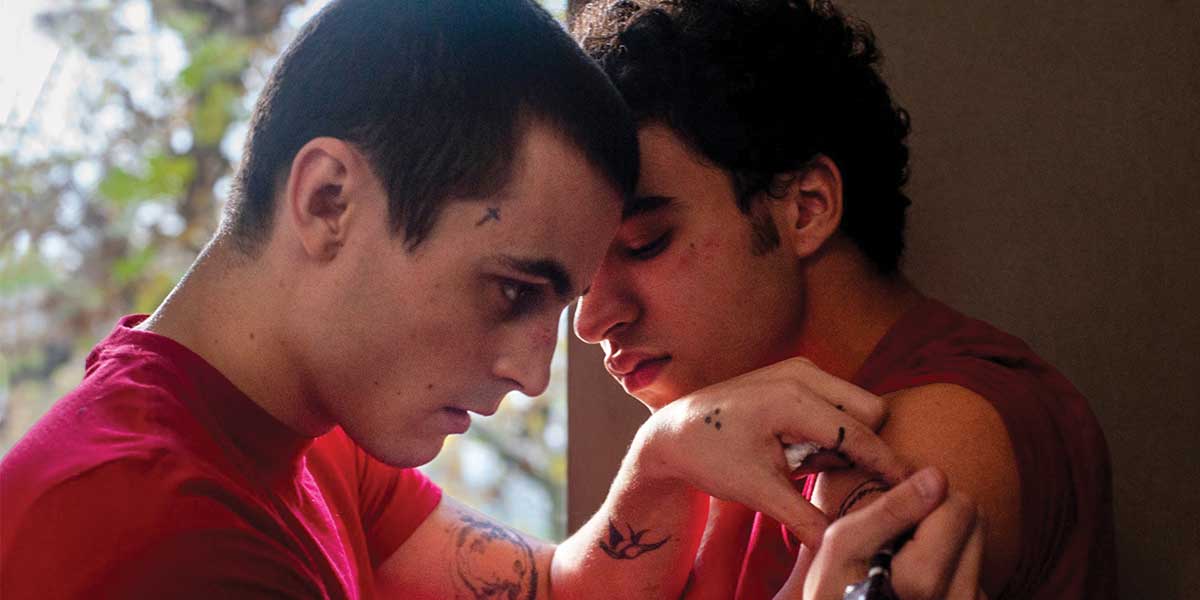 Official synopsis: Khalil Ben Gharbia (Peter Von Kant) and Julien De Saint Jean (Lie with Me) star in the story of a burgeoning relationship between two young men in a detention centre.
---
MONICA
Director: Andrea Pallaoro
U.K. & Irish Release: December 15
U.S. Release: out now on digital and on demand!
Official synopsis: An intimate portrait of a woman who returns home after a long absence to confront the wounds of her past. Reconnecting with her mother and the rest of her family for the first time since leaving as a teenager, Monica embarks on a path of healing and acceptance.
---
SWEET SUE
Director: Leo Leigh
U.K. Release: December 22 on Curzon and Curzon Home Cinema
U.S. Release:
Official synopsis: Fifty-something Sue (Maggie O'Neill) is now back on the dating scene. She meets a mysterious biker called Ron (Tony Pitts) at her brother's funeral and sparks fly. But when she meets Ron's social-media influencer son Anthony (Harry Trevaldwyn), Sue finds herself in an increasingly surreal battle of wills with this ambitious teenager who is convinced that his dance troupe 'Electric Destiny' is tipped for stardom. Will she find the purpose and imagination to bring this little unconventional family together for a chance at happiness?
---
JULES
Director: Marc Turtletaub
U.K. Release: December 29
U.S. Release: out now on digital and on demand!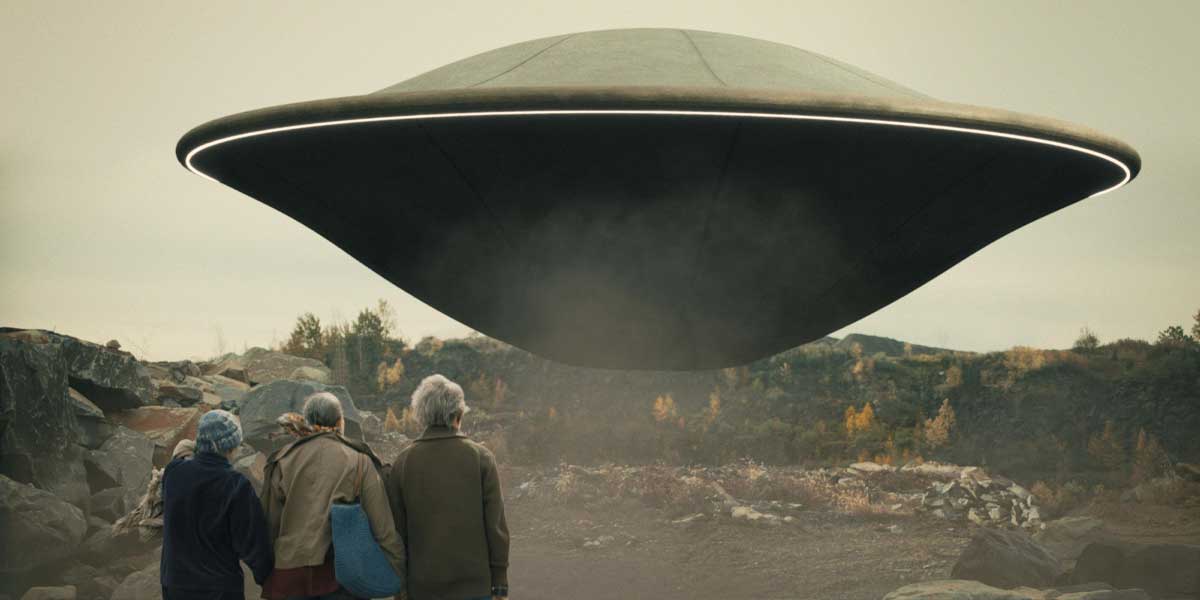 Official synopsis: Milton lives in a small town and is getting more forgetful and isolated with age. When an extraterrestrial crash lands in his backyard, destroying his beloved birdbath, the two form an unlikely bond.
---