Peter Von Kant (Film Review): The Dark Side of Love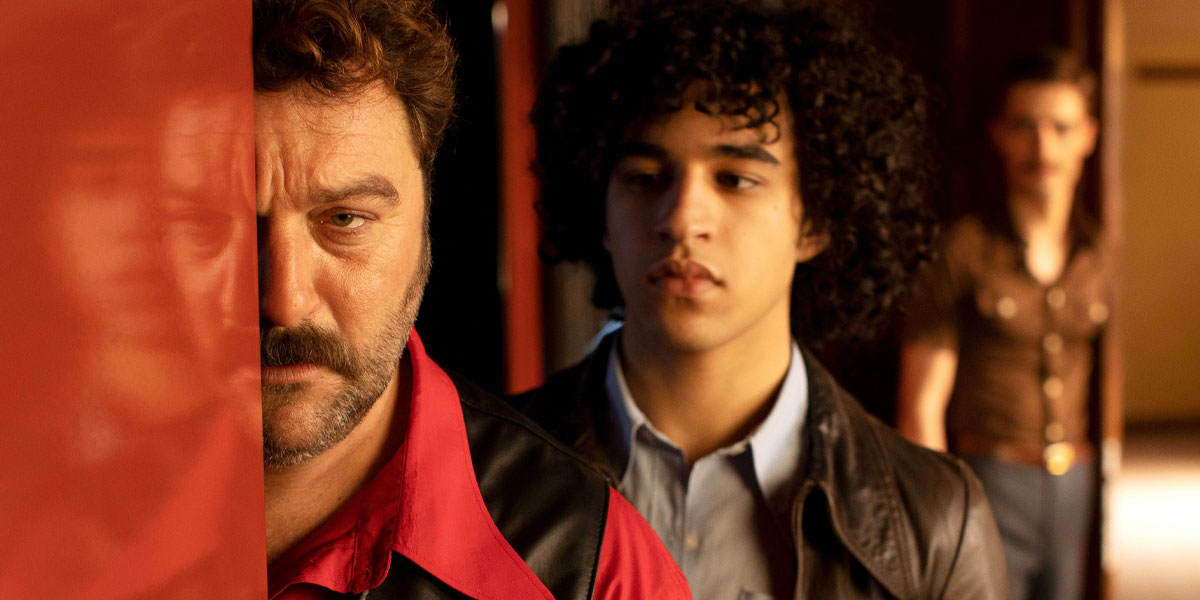 Denis Ménochet and Khalil Gharbia in Peter Von Kant, a film directed by François Ozon. (Strand Releasing)
The Bitter Tears of Petra von Kant is reimagined and gender-flipped in Peter Von Kant, François Ozon 's engaging but strangely flimsy chamber piece.
---

How much difference can a mere 9 months really make? In the case of Peter Von Kant, an awful lot. At first, the blossoming romance between the titular character and a young, aspiring actor named Amir (Khalil Gharbia) is one seemingly built out of respect and mutual help, but a time jump of 9 months halfway through the film highlights the harsh reality of this new relationship; gone is the passionate sex, longing gazes and eloquent conversation, replaced by curt responses, insecure behaviour and Amir recoiling from Peter's touch. Despite only running at 84 minutes, director and writer François Ozon (8 Women, Swimming Pool) impressively portrays the ever-changing dynamics of this tumultuous, inevitably doomed relationship, injecting Peter Von Kant with an amorous intensity, ripe with human flaws and pettiness. The script can feel thin and lacking in substance, but Peter von Kant remains an engaging look at a firecracker of a relationship.
Adapted from Rainer Werner Fassbinder's devastating chamber piece The Bitter Tears of Petra Von Kant (1972), the gender-flipped Peter von Kant liberally and respectfully pulls from its inspiration whilst making notable changes. Aside from the three leads changing from female to male, Peter (Denis Ménochet, Inglourious Basterds) is a successful film director as opposed to a fashion designer, with both alterations allowing Ozon to explore Fassbinder's original film from his own, more personal angle. Peter lives in a gloriously stylish apartment, which is drenched in seductive red colouring, in Cologne with his assistant Karl (Stefan Crépon, Lupin), a silent young man whom Peter orders around and humiliates regularly, both in company and private.
Control and masochism are recurring themes in Fassbinder's film and Peter Von Kant, albeit to a more striking, memorable effect in the former.  However, there is a welcome playfulness to Ozon's film, particularly in its opening section: Peter declining the offer of cocaine from his friend Sidonie (Isabelle Adjani, Possession, Nosferatu the Vampyre) is followed by a quick cut to him snorting a line from his coffee table; the amusement of a corked champagne bottle popping during a sex scene. This can cause Peter Von Kant to suffer tonally, but the levity is an appreciated addition amidst the tougher, darker themes of manipulation.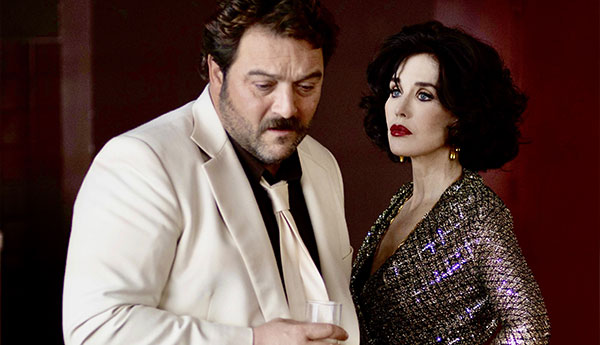 The main issue with Peter Von Kant is, through its inevitable comparison to The Bitter Tears of Petra Von Kant, how much it weakens in contrast to that film. Despite how respectfully it reinterprets Fassbinder's material, Ozon's reimagining doesn't fully justify its existence, and the flipping of genders adds little to the redrawn world. The Bitter Tears of Petra Von Kant is a masterpiece of symbolic set / costume design and exquisite blocking; Peter Von Kant generally impresses on these fronts, but never in the same masterful way. Nevertheless, Manu Dacosse's (Evolution) cinematography finds symbolism in the confined surroundings – one memorable moment sees Peter's face cut in half as he leans on a mirror, highlighting the duality of his personality – and Katia Wyszkop's (Benedetta) set design is still visually ravishing, reflecting the shifting seasons outside alongside the characters' ever-changing moods. Ozon's screenplay regularly almost elevates into something of more substance, which its strong thematic elements demand it does, but never quite makes it; instead, the conversations, as engaging as they are, become largely forgettable.
One change in Peter Von Kant, however, is notable and effective. Ozon's focus on cinema as a tool for self-expression and human understanding is striking, with Peter taking on a new vigour whenever he discusses this world. A notable scene sees Amir talking very personally to Peter whilst Karl films their conversation, a moment which is given further meaning later in the film when Peter watches the clip back with tears in his eyes, clinging on to this vanishing human connection. We've seen a character watching a clip or clips on a large screen before – the best example being Cinema Paradiso (1988) – but it's always so special.
See Also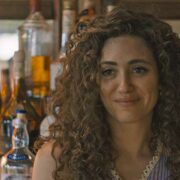 As Peter von Kant hurtles to its spectacularly melodramatic finale, its culmination of fiery characters erupts into something rather sad, settling into a quiet melancholia which feels nicely at odds with the tempestuous, argumentative nature of what has come before. Ménochet leads a delightful cast through the very personal journey of Peter, with Adjani bringing a devious, best friend energy alongside Gharbia's beautiful but naïve edge. Crépon, despite saying nothing in the whole film, injects the background of scenes with an odd benevolence and gives us one of the most satisfying moments in the whole film. Control, subversiveness, manipulation, masochism, abuse, flawed love – it's all here in Peter von Kant, but it's just a shame that it's been done before, 50 years prior, in a more memorable manner.
---
Peter Von Kant opened in select US cities on Friday, September 2 and is now available to watch on digital and on demand. In the UK, the film will be released on Curzon Home Cinema from December 23 and in cinemas December 30.