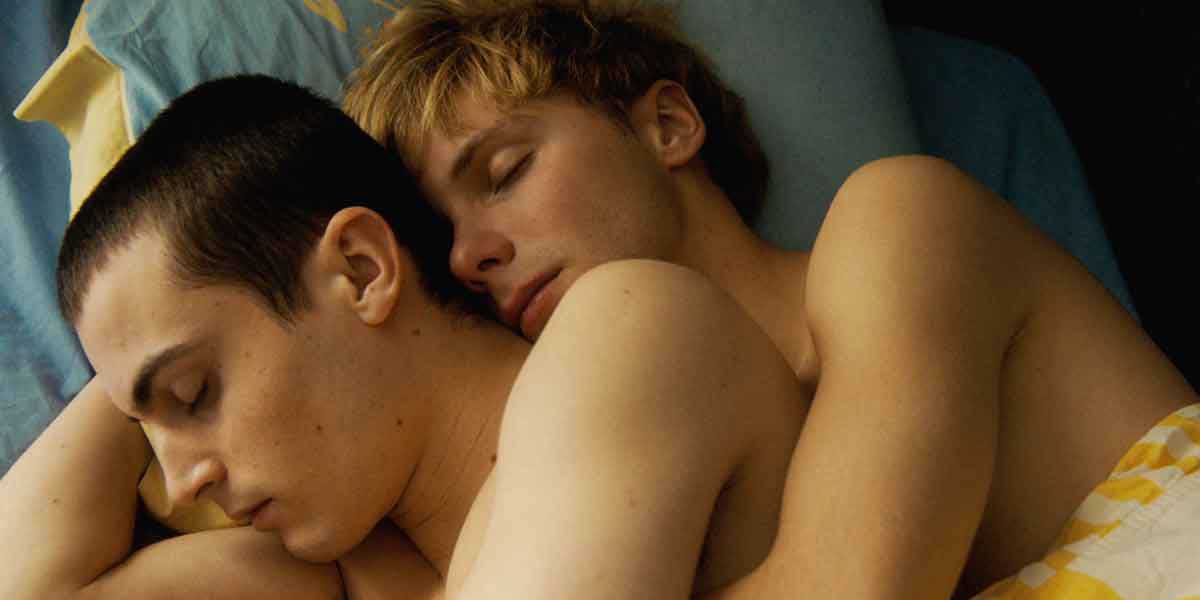 Lie With Me (Peccadillo Pictures)
Lie With Me is an exquisite coming-of-age story centred around an all-encompassing first love and the ever-lasting effect it had upon two young men.
---

In Olivier Peyon's Lie With Me, an adaptation of the novel by Philippe Besson, we see an author's return to his hometown, where he reminisces on a summer he spent exploring his sexuality and falling in love during his youth. Stéphane Belcourt (Guillaume de Tonquédec) is a renowned literary writer that left his hometown of Cognac as soon as he could, destined to be a part of something bigger, but when he returns years later to speak at an event, he meets a young man who reminds him of all the memories that shaped him as a teenage boy.
With a dual narrative placing the film between present day and 1984 Cognac, France, we watch as Stéphane meets an enticing young man named Lucas (Victor Belmondo) and suddenly feels drawn to him. Soon enough, Stéphane realises that Lucas is the son of his first love, Thomas (Julien De Saint-Jean), which erupts a multitude of memories from a summer they spent together. Having not seen his estranged lover since the summer they were 17, Stéphane is eager to learn more about Thomas through his son, but when he learns of Thomas's recent passing, he sets upon a journey to relive the secret summer they shared many years ago.
The 1984 scenes place our two characters against the backdrop of an ignorant France, a time in which it was not safe to be openly gay. The long-shot sequences of the French countryside accompanied by Europop music really help to immerse the viewer into the atmosphere, strengthening the investment into the story and the relationship. These scenes within Lie With Me capture the innocence of how it feels to be young, discovering your sexuality, and the freedom that comes with dancing around your bedroom to your favourite music with your first love, a form of queer joy that I will never grow tired of seeing in the media, one that deserves to be celebrated.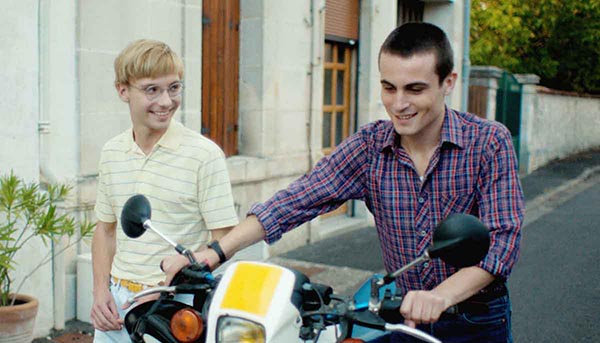 We see the yearning, the passion, and the desire from young, doe-eyed Stéphane (Jérémy Gillet) as he glances at Thomas across the hallway, the stolen stares when the feelings were too strong to deny. The scenes between young Stéphane and Thomas are bittersweet; they are aesthetically beautiful, and the chemistry between the two is undeniable, yet the silent acknowledgment between the two that their relationship is destined for failure, a secret that must be kept, is heart-wrenching. The cinematography and the score for the film compliment each other excellently, allowing for these scenes to be so cinematic and visceral.
In the present day, an unlikely yet deep connection begins to form between Stéphane and Lucas as they find solace in their joint loneliness and abandonment that has impacted both of their lives since Thomas left. For Stéphane, he yearns for the years he could have spent with Thomas, if only it was safe for them to love one another out loud, and for Lucas, he uses Stéphane's cherished memories of his late Father as a way to reconnect and to heal the difficult relationship he had with Thomas before he passed.
See Also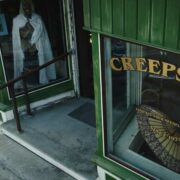 Overall, Lie With Me is a film about relationships in all forms, about deep and sincere human connection and how important it is to form these connections throughout life, but also a reflection on the journey that the queer community has had to, and still do, endure. Whilst showcasing a beautiful connection and presenting love in a magical way, the undertones of the narrative bring forth the hatred, ignorance, and misunderstanding that has been thrown at the LGBTQ+ community throughout the decades.
As Guilaine Londez's character, Gaëlle, explains: "life in a small town is harder when you don't fit in", which is why Stéphane had to leave it all behind – sacrificing his environment in order to become a successful writer, with the freedom and ability to be open in his writing about his sexuality. A beautiful film that warms your heart whilst simultaneously reflecting on the prevalent issues that are still apparent worldwide, Lie With Me is a necessary, informative watch for individuals of all ages and sexualities – showing that even when faced with hatred and loss, love will always win.
---
Lie With Me was released in cinemas and on digital in the UK on August 18, 2023. Read our interview with director Oliver Peyon.