Director Bill Oliver on Our Son: Tribeca Interview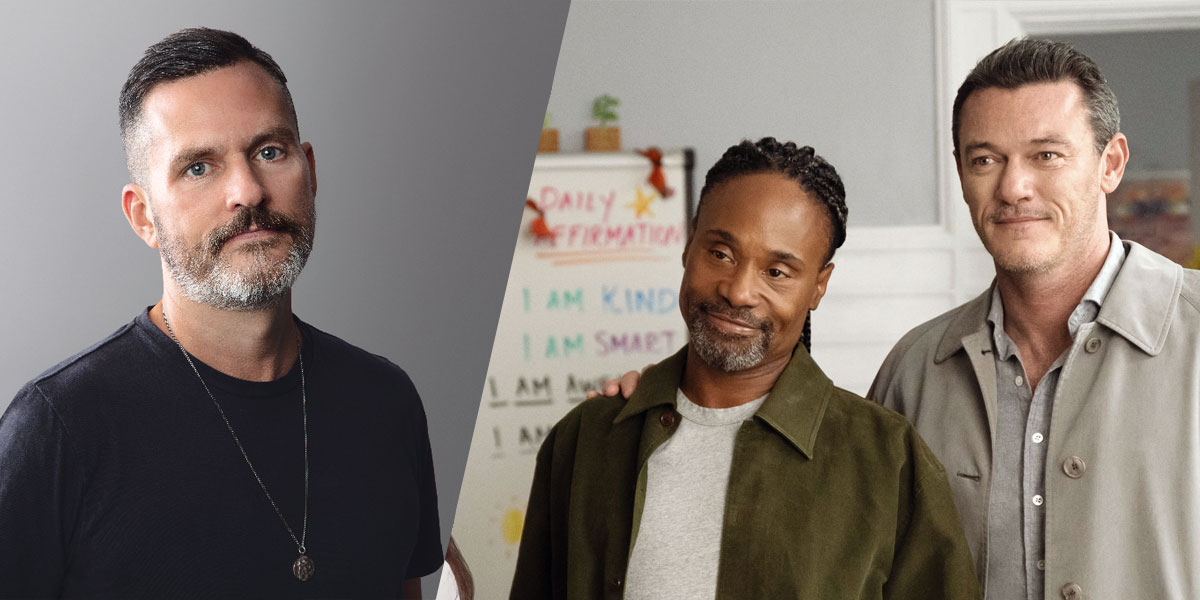 (Joe Kramm, Tigresa & Slated / 2023 Tribeca Film Festival)
Before Our Son's premiere at the Tribeca Film Festival, we sit down with director Bill Oliver to discuss his queer divorce film.
---
Director Bill Oliver's film Our Son is his second feature, and his first one about the LGBTQ community. At the beginning of the film, we meet Nicky (Luke Evans) and Gabriel (Billy Porter), a married couple with a son named Owen (Christopher Woodley). Soon, we find out that Gabriel is unhappy in his marriage and asks for a divorce. Nicky, who loved Gabriel more than anything, is blindsided by this, leading to a messy separation and custody battle.
As the plot description would suggest, Our Son is one of the most emotional films of the year. Both Billy Porter and Luke Evans give devastating performances as a couple who is trying to do what is best for themselves, but also their family. Even with the sadness that we experience in it, the movie still celebrates the LGBTQ community and serves as proof that we need more representation for queer people in film on all fronts. A few days prior to Our Son's premiere, I sat down with Bill Oliver for an interview about some of his influences, creating an authentic LGBTQ film, and managing the topic of divorce in all aspects of production.
---
Making Our Son and Bringing it to Tribeca
How does it feel to bring Our Son to Tribeca this year?
Bill Oliver: It feels great! This is my second time at Tribeca. My first movie, called Jonathan, premiered there in 2018. I've lived in New York for 20 years, so it's always nice to have a film screened here. I'll have a lot of friends and family in the audience, and the movie's about families, so it's all very good.
How did this idea come to you? Was this always a topic that you want to cover at some point in your film career?
B.O.: Not really, the idea of divorce was sort of unexpected. But when we hit upon it, the idea of two men going through doors, it was sort of exciting. It's a fairly recent phenomenon, but it opened up a portal for my writing partner [Peter Nickowitz] and I to explore things that are important to us and worth discussing, such as family, friendship, intimacy, and parenting – all these things that we could relate to. After our first film, we wanted to make a movie about gay characters that were front and center, not just in supporting roles. The divorce idea just became the starting point, which then allowed us to explore a lot of those themes.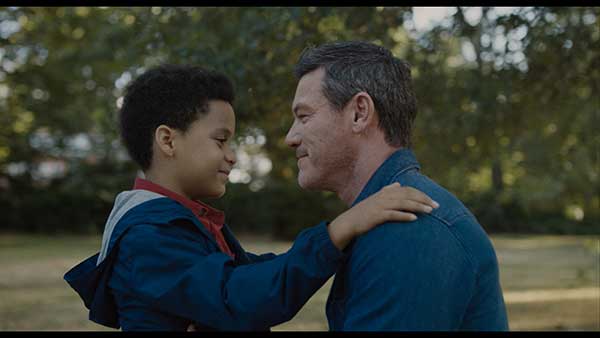 ---
Bill Oliver on Writing Our Son and his Inspirations
How did the writing process for Our Son differ from your previous film Jonathan, given that one is more of a drama and the other sci-fi?
Bill Oliver: It really wasn't that different, because we were definitely aware that we were doing a different genre. , Drama, like any other genre, has its sort of rules: you have to get the realism right. We'd often start by looking at some films that are in the genre and talk about what works and what doesn't work.
In terms of the writing process itself, I think Jonathan and Our Son are more similar than they might appear, because once you get inside both, they kind of have some of the same rhythms, and the same themes come up. While the films look extremely different on the surface, I think they both reflect our personalities and our styles, in a similar way.
Were there any major films that you took a lot of influence from?
B.O.: We watched a lot of divorce films, because that's its own sub-genre and I enjoy those films. However, the films that inspired us the most were ones about finding yourself. One film in particular that I'm a huge fan of is An Unmarried Woman by Paul Mazursky, from the late 70s. It's about a recently divorced woman , but it isn't about the divorce itself. It's about the aftermath and her struggle to discover herself in the aftermath of divorce. And then, some Japanese films about family and family dynamics were inspiring for us as well.
---
Our Son Is an Authentically LGBTQ+ Film
You mentioned a little bit earlier that you want to make a film that was fully centered in the LGBTQ community. How did the casting process work out?
Bill Oliver: It felt very important to cast openly gay actors in the roles of the gay characters, because the film is meant to feel very real, very lived in, and very authentic. I think, when you're watching films where straight actors are playing gay characters, you feel that there's more of an awareness of the performance aspect. We wanted the performances to feel real, and invisible. With that in mind, we cast our leads, Luke Evans [Nicky], and Billy Porter [Gabriel] first, and that helped bring in the financing. And then, once it was greenlit, I worked with my casting director Scotty Anderson to fill out all the supporting roles and to find the child who played Owen in the film.
Billy Porter is an executive producer and he also wrote the song for the end credits. What was it like to have such a LGBTQ icon making some of the creative decisions on this film?
B.O.: Billy wrote the song himself, including the lyrics and orchestration, but sang it with Luke as a duet. It was a huge honor and a surprise to me! He said that he felt very inspired by the script and asked if the song could be of use in the development phase. It's so beautiful, and I said yes, so that's how that got into the film. Working with him is fantastic. He's a professional and he comes from the theater. He's extremely disciplined and a hard worker who knows how to do his job, which, in this case, was giving the best performance he can, since this was a quite demanding one.
---
Bill Oliver on The Production of Our Son
Speaking of demanding performances, what was it like on set during some of the more emotionally grueling parts of the film, such as the argument scenes?
See Also

Bill Oliver: It was tough. We shot a lot of those scenes with two cameras, because I knew I didn't want to have the actors go through those scenes for multiple takes or shooting reverse coverage. Since this scene took a lot of emotional labor, we wanted to make sure the scene still felt as real as possible. We were shooting in July, in an actual apartment, and it was hot. And it was very emotional for them and everyone on set. There were a lot of tears in front of and behind the camera during a lot of those scenes.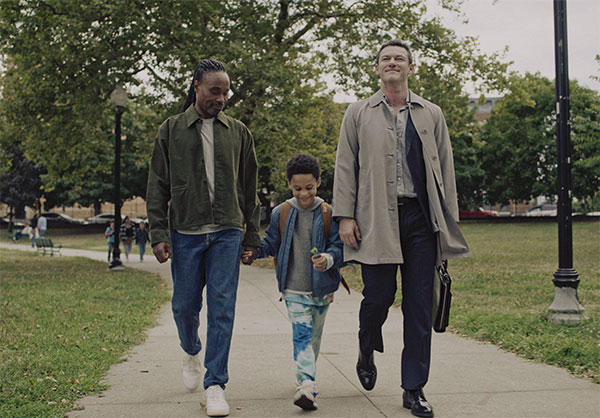 Yeah, I can imagine. You just mentioned that you shot on location. Was that always something that you wanted to do?
B.O.: Yes, definitely. We initially talked about building a set for their home, but it's very expensive. I much prefer shooting on location for the realism that it affords anyways. Yes, it creates some challenges in terms of where you put the camera and how you're going to light those scenes, but we took a lot of care in scouting locations. You really need to have the time and have good people helping you scout. That was a huge part of the prep, just seeing as many locations as we could and making sure they worked for us.
---
Bill Oliver's Future Projects
Do you have any projects that you're working on? What's coming next?
Bill Oliver: My writing partner and I, we have several scripts that we've been developing either before this one or more recently. I'd like to do more stories like this, because there really aren't enough stories about queer people, especially in this genre. It's hard to find films where queer people are just going about their daily lives and dealing with all the struggles that we all deal with. So yeah, we'll see what emerges next.
Congratulations on Our Son! I can't wait to see what you have coming next.
This interview has been edited for length and clarity.
---
Our Son premiered at the Tribeca Film Festival on June 10, 2023. Read our review of Our Son.