2023 Emmy Predictions: Who Will, Could & Should Win?

2023 Emmy Awards (Television Academy)
Who will, could, and should win the 2023 Emmy Awards this year? Loud and Clear shares our predictions for one of the most prestigious awards in television.
---
Television's biggest night, the 2023 Emmy Awards have been recently delayed due to both the WGA and SAG strikes. Even though the ceremony has been delayed to January, Emmy voting has still taken place just a few weeks ago. Because of this, now is the best time to predict potential winners. As with many award shows, the key to predictions is knowing who has the most momentum and conversation around them at the time when ballots are being cast. Below are my picks for the above-the-line categories for the 75th Primetime Emmy Awards.
---
DRAMA SERIES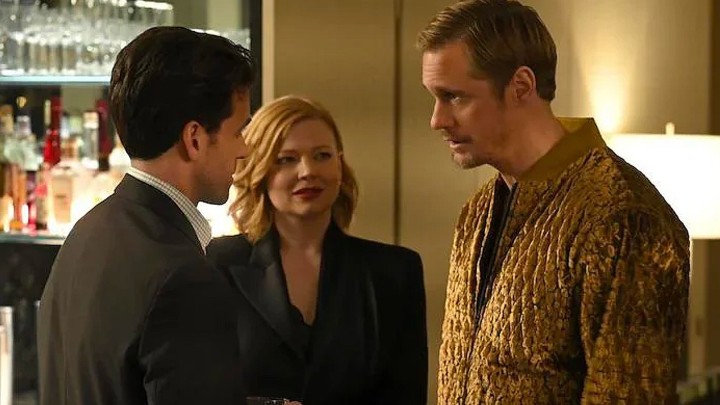 Similarly to any other year that Succession has been in the awards conversation, I am fully expecting this brilliant show to sweep for its final season. Not only do the past few years prove that this show is quite unstoppable when it comes to awards recognition, but this year, it is more deserving than ever for the biggest award of the night. Season four includes some of the best television I have ever seen, from the writing to the acting. Secession's only potential threat would be The White Lotus, since it swept the Limited Series category last year, but I honestly don't think it poses much of a threat, at least in the Drama Series category.
---
ACTOR IN A DRAMA SERIES
The fourth season of Succession would not have been nearly as gut-wrenching without Kieran Culkin's career-best performance as Roman. I feel fairly confident that one of the three Succession boys will take the trophy. Since both Jeremy Strong and Brian Cox have already won, Culkin has the best shot, especially since Roman has a more central role this season than any other. The only issue I see is if there is vote splitting between the Succession boys, which would give Bob Odenkirk a shot at finally winning for the final Season of Better Call Saul, a show that has a lot of passion to win something, and Actor might be this show's best chance.
---
ACTRESS IN A DRAMA SERIES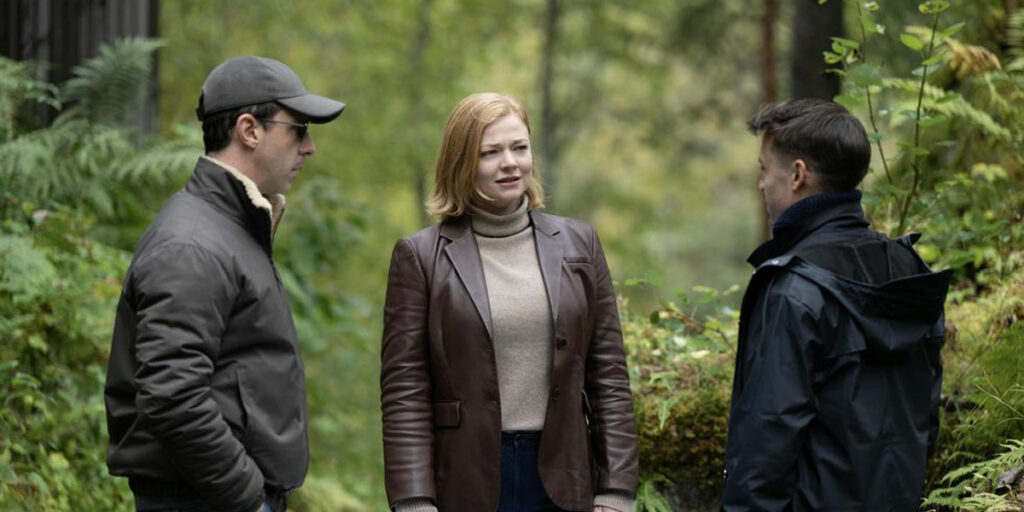 Actress in a Drama Series might be the category that I am most passionate about. Sarah Snook has been my favorite performance of Succession since the start of the series, and this is her last shot to win. Luckily, similarly to Culkin, Snook also gives her best performance of her career in this season. The last episode produces some genuinely jaw dropping moments which would have not worked without her delicate delivery in the climactic scenes. In another year, I would have just as much passion for Bella Ramsey, whose work is just as strong in The Last of Us, but this is Snook's year.
---
SUPPORTING ACTOR IN A DRAMA SERIES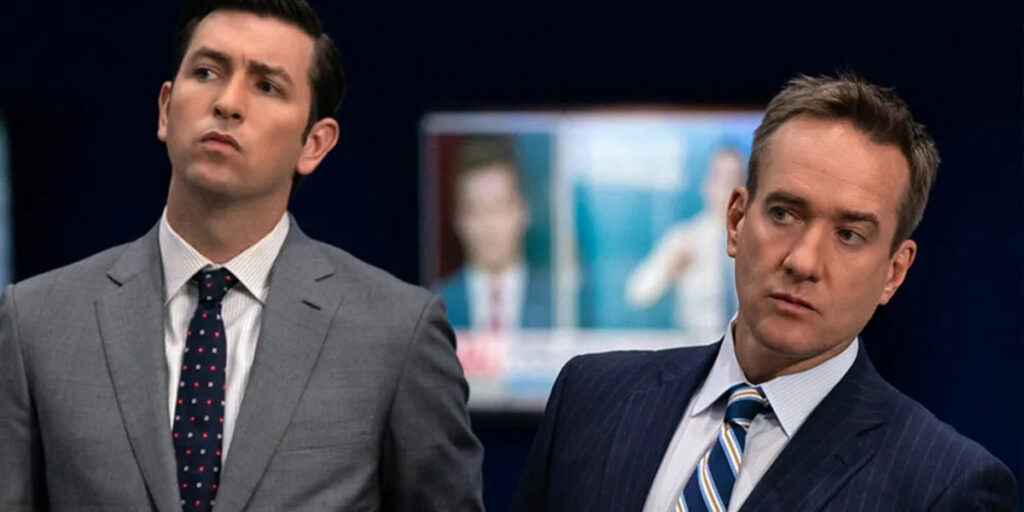 No surprise here: I believe that someone from Succession will win this award as well. My money is currently on Macfadyen, who has won already but is a fan-favorite character. If not him, then Alexander Skarsgård, who is amazing at playing unlikable characters is just as deserving. If none of these actors win, I will be shocked, because the strength that Succession has is evidently unstoppable.
---
SUPPORTING ACTRESS IN A DRAMA SERIES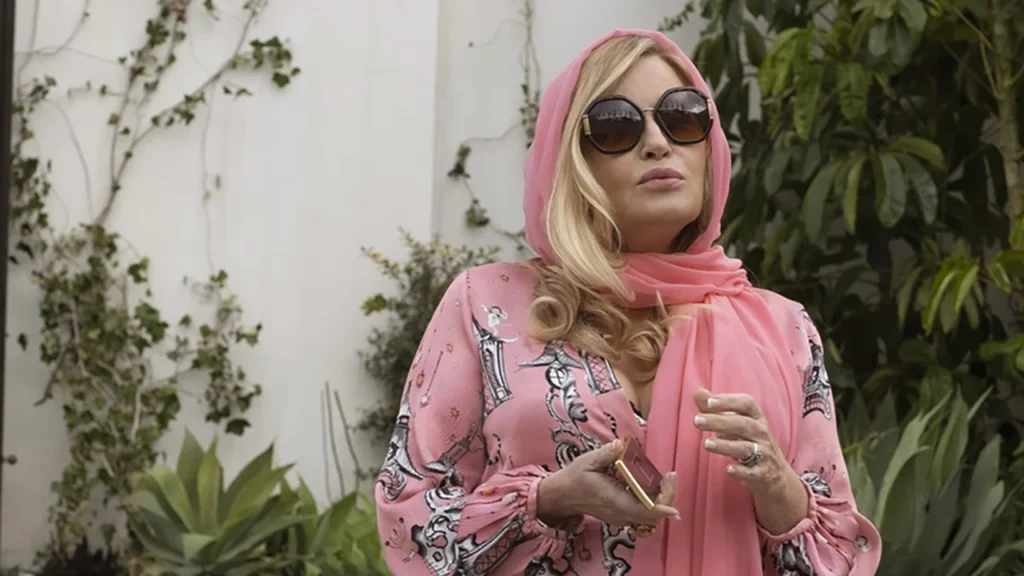 Finally, we have a prediction where Succession will most likely not win! Jennifer Coolidge has rightfully been going through a career resurgence over the last two years. Due to her immense popularity, her win for The White Lotus seems as solidified as it can be this year. Her only competition would be Rhea Seehorn, who has immense passion behind her for Better Call Saul, similarly to Odenkirk, but I'm doubtful that this passion will result in a win. While Coolidge is perfection in The White Lotus, her performance is extremely similar to the first season. I would prefer any of the other actresses, especially Aubrey Plaza or Meghann Fahy, who each deserve their time in the spotlight to win, but that seems extremely unlikely.
---
COMEDY SERIES
While many believe that Ted Lasso will win for its final season, I am extremely confident in The Bear. This show made the extremely smart choice to release the second season during the Emmy voting period, reminding voters how special this show is. Even if people were not directly voting for the first season, The Bear was on the forefront of everyone's minds, and given the quality and popularity of the show, I can't see a world where it doesn't win this award, along with a few others.
---
ACTOR IN A COMEDY SERIES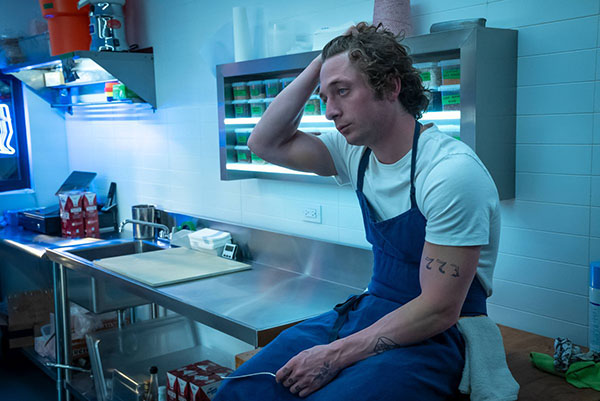 Simply put, The Bear would not be nearly as successful without Jeremy Allen White. While I believe that this show is 100% a drama over a comedy, White's performance is extremely gripping, and given that he swept the fall awards season, I don't have any reason to bet against him this year. The only reason why my personal pick is Jason Segel over White is because I think that Segal is better at balancing the drama and comedy in his show, which makes him more deserving of a Comedy Award, but I doubt voters have the same mentality.
---
ACTRESS IN A COMEDY SERIES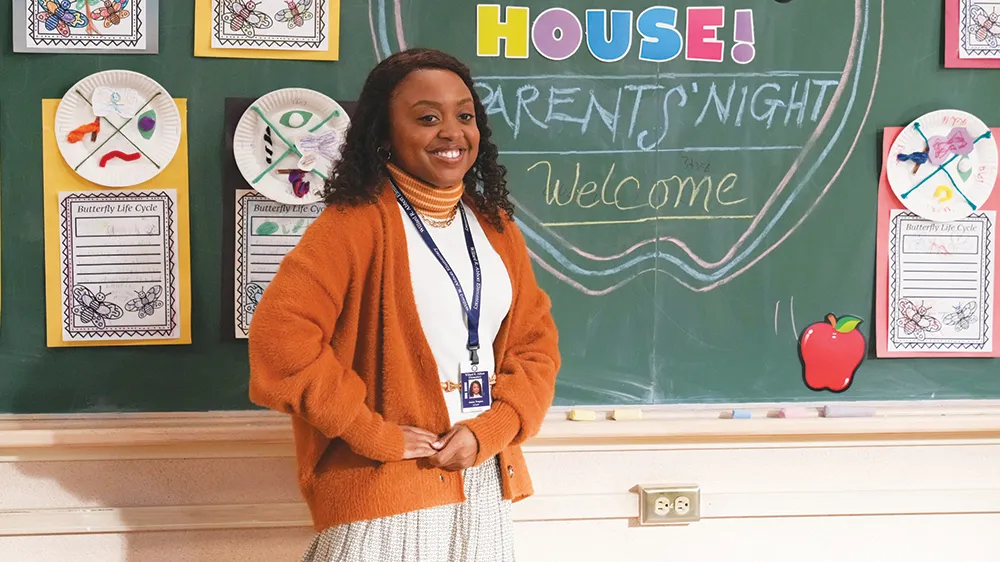 Actress in a Comedy Series is a little tough for me to predict for a few reasons. Mainly, I don't feel a lot of passion surrounding any of these performances. Quinta Brunson is the safest bet for the second season of Abbott Elementary. She won last year for writing, but this would be her first win for acting which is extremely deserving. However, she has two main competitors. First Rachel Bresnahan for the final season of The Marvelous Mrs. Maisel makes a lot of sense.
The Emmys like to award shows for their final season, and she hasn't won in a few years for this role. However, I think Brunson's main competition is Jenna Ortega who has launched to the center of pop culture after Wednesday came out. Similarly to Zendaya's win for Euphoria, I could see Ortega take the gold since she is a new rising talent who is on top of everyone's minds, and her performance as Wednesday is instantly iconic.
---
SUPPORTING ACTOR IN A COMEDY SERIES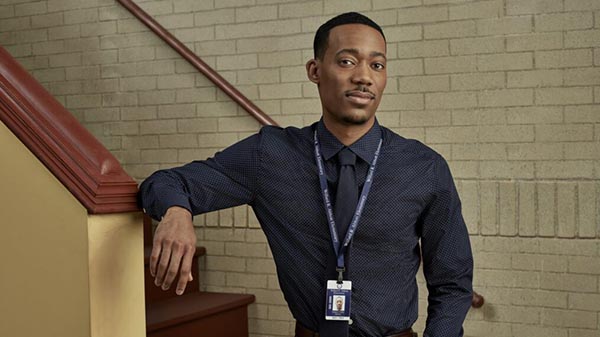 In a perfect world, Harrison Ford would be a shoo-in for the win. If he had been nominated, I believe that he would have actually won due to a similar career resurgence narrative that Jennifer Coolidge is experiencing. Since Ford isn't a nominee, one might think that Brett Goldstein might go three for three for Ted Lasso, but this category is more crowded than ever with memorable performances. Ebon Moss-Bachrach has a really strong chance of winning since Cousin is such a fan favorite, but I don't think The Bear is strong enough to sweep every category it is nominated for.
Because of this, Tyler James Williams might be able to swoop in and win here. He already won the Golden Globe for Supporting Actor, and in Abbott's sophomore season, he has a more prominent role. At the end of the day, this category is a huge toss-up for me, but Williams should come out on top.
---
SUPPORTING ACTRESS IN A COMEDY SERIES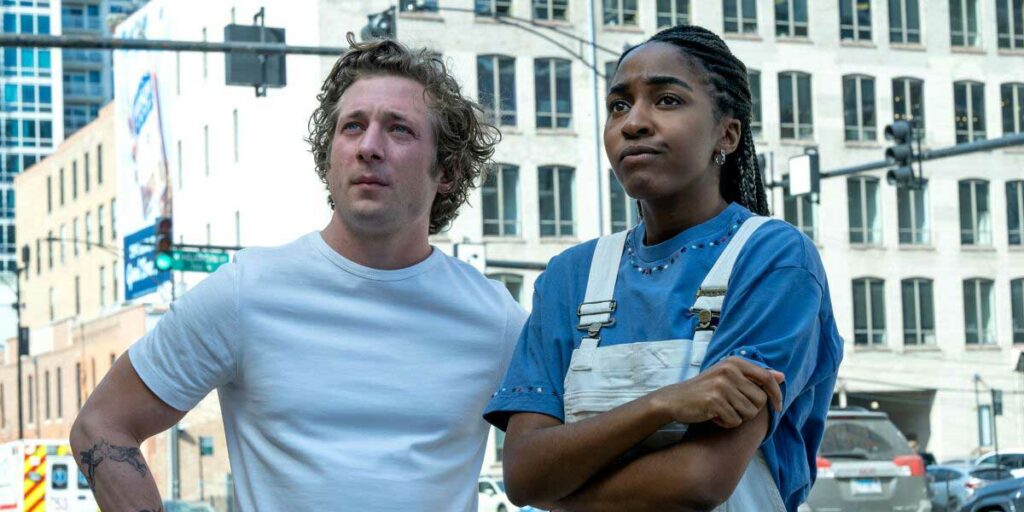 This might be wishful thinking, but I have an extremely hard time believing that anyone else has a stronger chance to win this category than Ayo Edebiri. Her role as Sydney is the definition of a star-making performance, and I think the Television Academy will feel the same way. While Sheryl Lee Ralph's win last year led to one of the best awards speeches ever given (in my opinion) might make voters eager to get her back on the podium, Edebiri's sudden popularity should keep her win solidified. Even though I don't think Jessica Williams has a chance at winning, I must mention how brilliant she is on Shrinking, giving my favorite performance out of any show during this television season. Hopefully, when season two comes out, her competition is less strong, and she'll be rewarded for her comedic brilliance.
---
LIMITED SERIES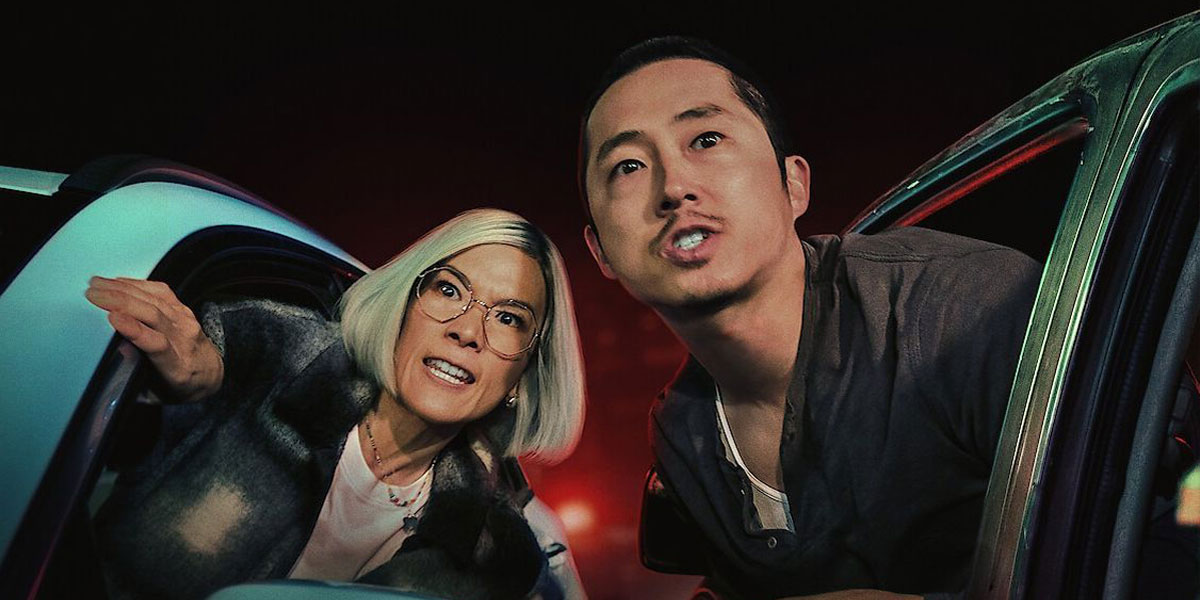 Unfortunately, Limited Series is one of the weakest categories of the night. Beef has both the critical acclaim and the popularity to win pretty easily. Dahmer feels much more of an acting showcase than an overall series winner, but I would think that is Beef's only competition. Swarm, the best limited series to come out this year sadly isn't nominated, but given its divisive reactions, I don't think that it would have had much of a chance at winning anyway.
---
ACTOR IN A LIMITED SERIES OR TV MOVIE
Evan Peters as Jeffrey Dahmer has Emmy Winner written all over it. It's a transformative performance on a Netflix show that broke streaming records. Besides Succession's sweep, I don't think there is a more guaranteed win this year.
---
ACTRESS IN A LIMITED SERIES OR TV MOVIE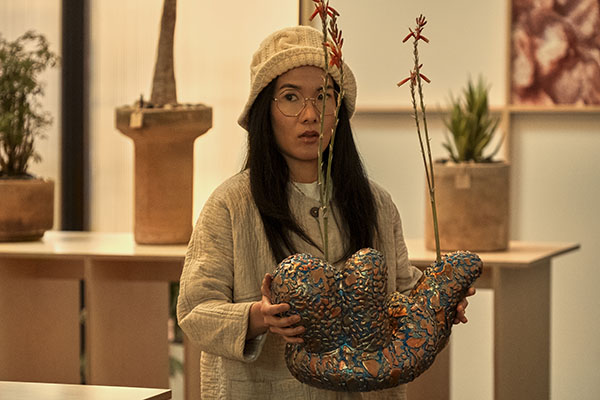 While I wish that Dominique Fishback had a stronger chance of winning, I can't complain that Ali Wong is the safest bet to win this year. Her performance in Beef is fascinating, and a win here would be one of the more unique performances to come out of the Emmys. Jessica Chastain still has a strong chance for George & Tammy. She won the SAG award earlier this year, and she is awards royalty at this point in her career. My money is still on Wong winning though, because if I'm predicting Beef to take Limited Series, it would need to win at least one other above-the-line award.
---
SUPPORTING ACTOR IN A LIMITED SERIES OR TV MOVIE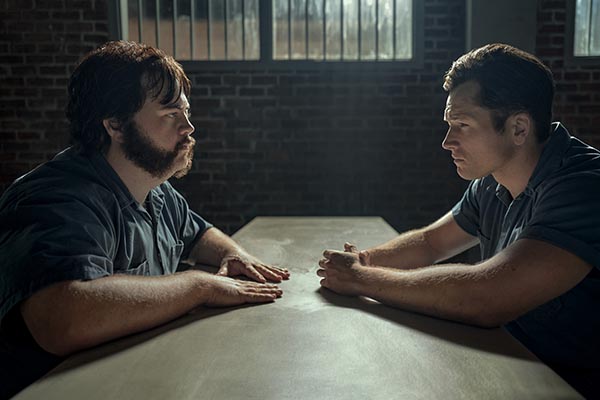 While a posthumous win for Ray Liotta would be an extremely special moment for the awards ceremony, ever since Black Bird came out, the most talked about performance was Paul Walter Hauser. Hauser gives such a creepy performance, and roles like this are crafted perfectly for supporting awards. At the end of the day, I would be extremely surprised if at least someone from Black Bird doesn't go home with this award, but I would put my money on Paul Walter Hauser over Liotta.
---
SUPPORTING ACTRESS IN A LIMITED SERIES OR TV MOVIE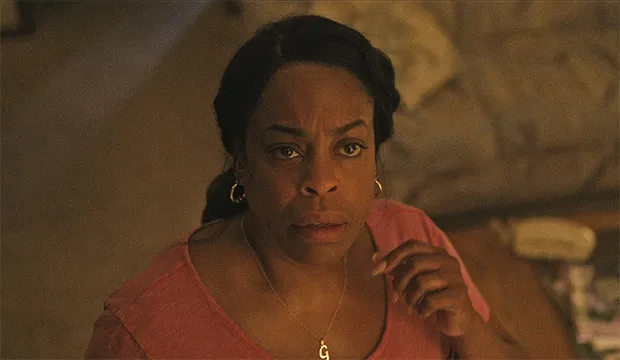 Niecy Nash-Betts has been acting for decades and has gotten little to no awards attention for any of her roles before Dahmer. With a performance as strong as this one, it just feels like this is her time for the spotlight. As I stated earlier, Dahmer's main strength is the performances, so if any series was going to win more than one award in the Limited Series category, it would be this one.
---
The 75th Primetime Emmy Awards will air on Fox on January 15, 2024, due to a delay from September 2023 caused by the WGA and SAG-AFTRA strike.