Swarm: Prime Video Series Review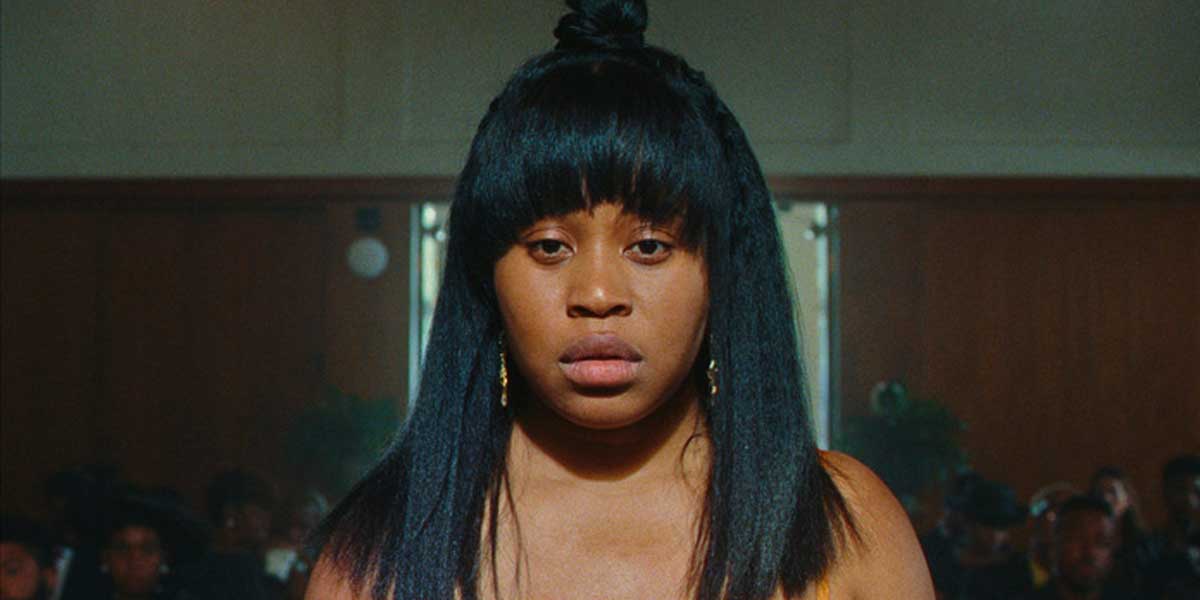 Swarm (Amazon Prime Video)
Dominique Fishback rips through Prime Video's Swarm as a dedicated fan in Donald Glover's dark take on toxic fan culture. 
---

There are very few pieces of media that perfectly encapsulate society's climate. We have recently seen this with Women Talking and Don't Look Up in the last few years. Amazon Prime's Swarm perfectly adds itself to this list and is one of the most socially relevant shows to come out, possibly ever. Created by Donald Glover and Janine Nabers, the Prime Video series follows Dre (Dominique Fishback), who is absolutely obsessed with international superstar Ni'Jah (Nirine S. Brown). Throughout the series, we see how this obsession with Ni'Jah affects her life, and the people she surrounds herself with. 
At the beginning of each episode, there is a warning that comes up which states "This is not a work of fiction. Any similarity to actual persons, living or dead, or actual events is intentional." From the teaser and the poster, it is easy to tell that this is a very dark satirical take on fan culture, in particular, Beyoncé fans, commonly known as the Beyhive. There are endless similarities between Ni'Jah and Beyoncé, which include a bee-related fan group. Since in the show, Ni'Jah's fans are called the swarm, the emphasis is on Huston and Texas, which is where Beyoncé is from, and Swarm starts off around the same time that Beyoncé's "Lemonade" was released. 
Stylistically, Swarm operates on a level above anything I have seen before. From the grainy film aesthetic to the complex one takes, which required extensive blocking, it is apparent that every single visual choice in Prime Video's latest was meticulously planned. There were times that I got so lost in the hypnotic camera work that I had to rewind to make sure I understood how the story was developing. There is so much to unpack just from a filmmaking standpoint that Swarm would benefit from multiple viewings, a gold standard that a lot of shows strive for, but rarely warrant. 
Even with a fantastic production team behind Swarm, it would not be nearly as good if Dominique Fishback wasn't performing on such a masterful level, giving what I already know will be one of the best character portrayals of 2023. I have been a fan of Fishback since her great supporting turn in Judas and the Black Messiah, but her performance as Dre is the textbook definition of a breakout role. Swarm asks so much of Dre, as she is in nearly every scene, and feeling every emotion at maximum capacity at all times, but Fishback is able to completely disappear into the role where you can tell that every part of her body, even her thoughts were Dre's.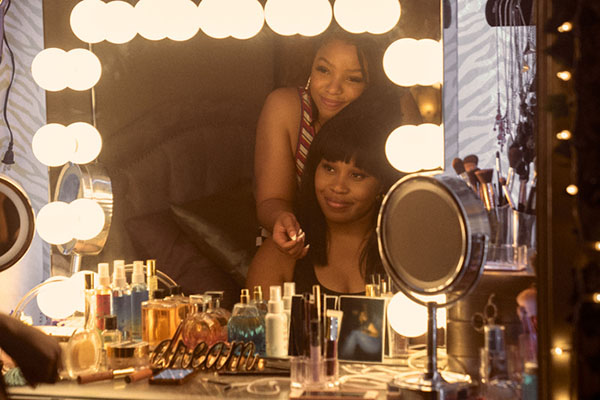 Swarm's narrative structure completely helps with this leading performance as well. Each episode is more of a vignette, with a good amount of time passing between each installments. This is such a great writing choice, because not only does it allow the audience to follow Dre through different stages of her fandom, but we also get introduced to countless characters and personalities, which test Dre in different capacities. 
Out of all the supporting characters, both Chloë Bailey and Billie Ellish are the standouts, but for completely different reasons. Bailey, who plays Marisa, Dre's best friend has an integral role in Swarm's plot uses every second of her limited screen time to allow the audience fall in love with her and Dre, which is not an small feat. No matter how long Marisa is in the show for, her presence is always felt throughout the entire show, which is due to Bailey's performance. 
Billie Ellish plays Eva, who crosses paths with Dre later in the season. She gives a one of a kind performance that will completely shock audiences. Ellish has this intoxicating look to her where when she is the center of a scene, your eyes are drawn to her and you are totally in tune with whatever is going on in the episode. There is a hypnotic scene with Ellish and Fishback that everyone will recognize when they see it, which is easily the best scene in the series thus far. Both actresses are able to compose this slightly off chemistry between each other which gives such a toxic energy which lasts the rest of the show, and I couldn't imagine anyone else in these roles.
Before I end this review, I just wanted to take a moment to praise everyone in this show for taking such socially relevant issues and creating such a bold and beautiful show out of it. With all of the issues surrounding Taylor Swift and the Eras Tour, in a few months from now, I wouldn't be surprised if there was some documentary or series discussing toxic fan culture. What is so brilliant about Swarm is the fact that it discusses fan culture, and countless other social issues in a dark satirical way all while highlighting People of Color, but especially Women of Color. Within these seven episodes, audiences will encounter so many types of people, and none of it feels stereotyped, which is extremely hard to find, especially in satire. 
On top of this, there have only been a few times where a Woman of Color is the lead of a show or movie, while also playing the villain. Looking back to films such as Joker and American Psycho, which are both brilliant in their own extent, the leads are straight white men. Having a Black woman operating in the same mindset as these iconic villains, regardless of motivation is a huge step in representation, and since the show is pretty flawless in my eyes, I hope this launches the careers of everyone involved. 
When we eventually reach the end of 2023, I don't see a world where Swarm isn't near the top of my top ten lists. This is such a sharp satire on an issue that is on the mind of everyone in my generation, and this show could not have come out at a more perfect time. From the crafts to the performances, this is one of the most interesting pieces of work I have seen in a while, and while it certainly won't be for everyone, I think that everyone should see Swarm. There is truly nothing like it, and I hope this show changes the way we approach satire for years to come. 
---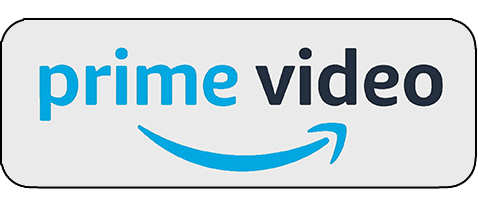 Swarm is now available to watch on Prime Video.