2023 Edinburgh Film Festival: 8 Films to Watch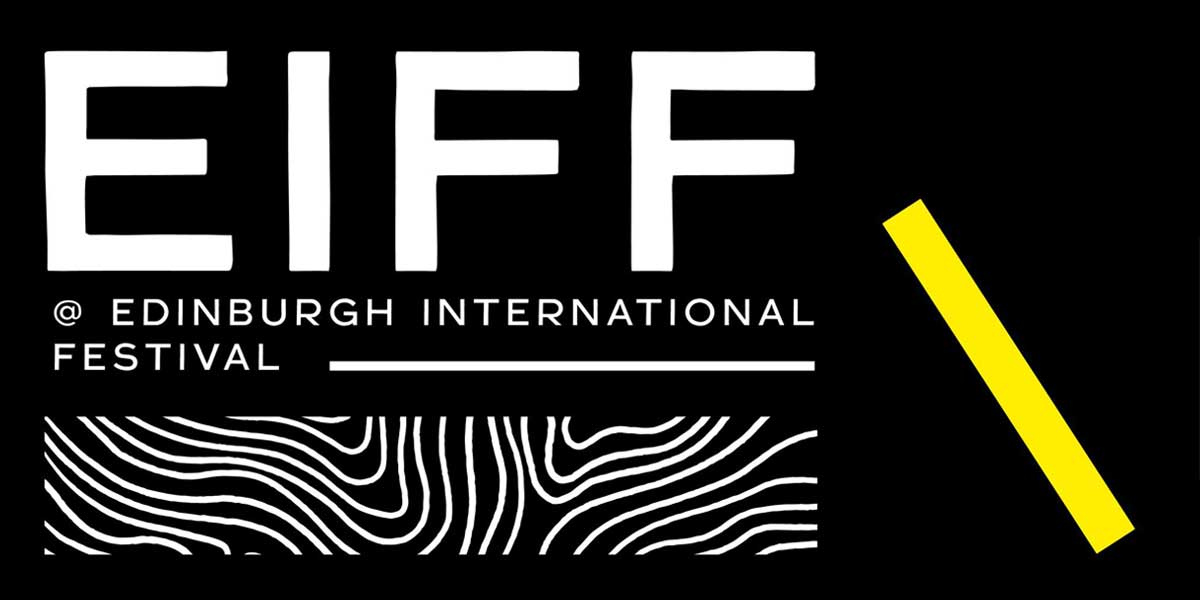 The Edinburgh Film Festival will be taking place in August 2023, and here's a list of 8 films to watch that are bound to make a splash.
---
The 2023 Edinburgh International Film Festival will be happening between August 18 – 23, and there are several interesting projects that will be screened during that time – some for the very first time. Ranging across a huge variety of genres and styles, the festival's lineup features 22 new features, 5 screenings of beloved classics, and a large selection of short films too, and we made a list of 8 films to watch at the festival this year! The entire schedule is currently available to view on EIFF's official website, with tickets for most screenings also offered for public purchase: scroll till the end for the link!
There are plenty of options to choose from, but we've managed to narrow down the 2023 Edinburgh Film Festival's exciting lineup to 8 potentially great movies that anybody should be aware of. Read our recommendations below and keep track of our socials to catch our live coverage of the festival!
---
1. FEMME
Directors: Sam H. Freeman, Ng Choon Ping
Cast: George MacKay, Nathan Stewart-Jarrett
Country: United Kingdom
Full Review: Femme: Berlin Film Festival Review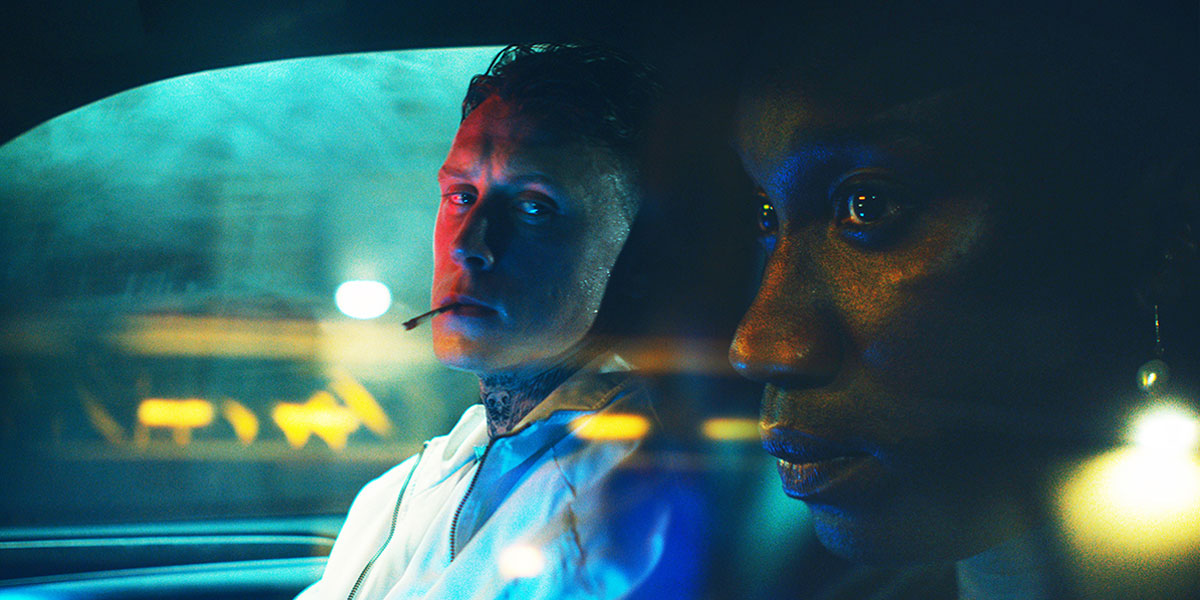 Femme is a massively anticipated project that was first screened at the Berlinale earlier this year and left a huge impression on the audiences in attendance. Starring Jules (Nathan Stewart-Jarrett) and George MacKay (1917, Wolf) in the lead roles, Femme explores concepts of repressed sexuality and toxic masculinity through the tender story of two men whose relationship develops after a violent encounter. Judging by the first impressions from Berlin, Femme is one of the many quality projects at Edinburgh that can't be missed.
---
2. PASSAGES
Director: Ira Sachs
Cast: Ben Whishaw, Franz Rogowski, Adele Exarchopoulos
Country: France
Full Review: Passages: Berlin Film Festival Review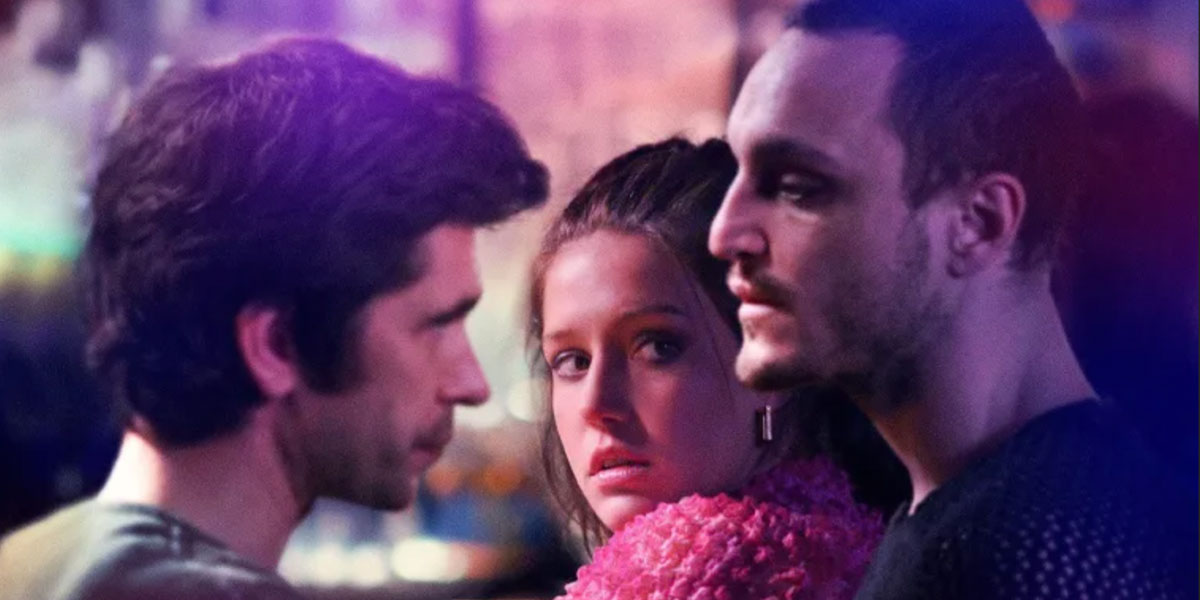 Passages was first shown at Sundance 2023, where its small-scale story about rebellion and romantic chaos was a smash-hit. The french drama marks the latest collaboration between director Ira Sachs and writer Mauricio Zacharias, who previously worked together on projects such as Little Men and Love Is Strange. Passages follows the life of a narcissistic filmmaker named Tomas, who cheats on his husband and enters an intense life of deception and betrayal that tears his relationships apart. It's a huge addition to the Edinburgh Film Festival's schedule, and gives it another chance to build momentum before it's released later this year.
---
3. FREMONT
Director: Babak Jalali
Cast: Anaiti Wali Zada, Jeremy Allen White, Gregg Turkington
Country: United States
Fremont is serving as the closing film of this year's Edinburgh Film Festival, with its world premiere happening on Wednesday 23rd August. The project is described as a poignant drama/comedy that touches on the complexities of immigrant lifestyles, with a lead performance by real-life refugee Anaiti Wali Zada. In the story, she plays an Afghan refugee who moved to the US after working as a translator for the American military and struggles to integrate into her new lifestyle. With real emotional importance and an interesting visual style, Fremont could be a real surprise from Edinburgh this year.
---
4. SILENT ROAR
Director: Johnny Barrington
Cast: Louis McCartney, Ella Lily Hyland, Mark Lockyer
Country: United Kingdom
EIFF 2023 will be hosting the world premiere of Johnny Barrington's Silent Roar, a debut feature about teenage freedom and religious transgressions told through the lens of two young lovers each navigating their own personal loss. The film brings the beautiful Scottish landscapes to life in stunning 35mm, opening the festival with one of its most visually (and hopefully thematically) ambitious films on the schedule.
---
5. SHOWING UP
Director: Kelly Reichardt
Cast: Michelle Williams, Hong Chau, Judd Hirsch
Country: United States
Read our Review: Showing Up: Film Review
Read also: All of Kelly Reichardt's Films, Ranked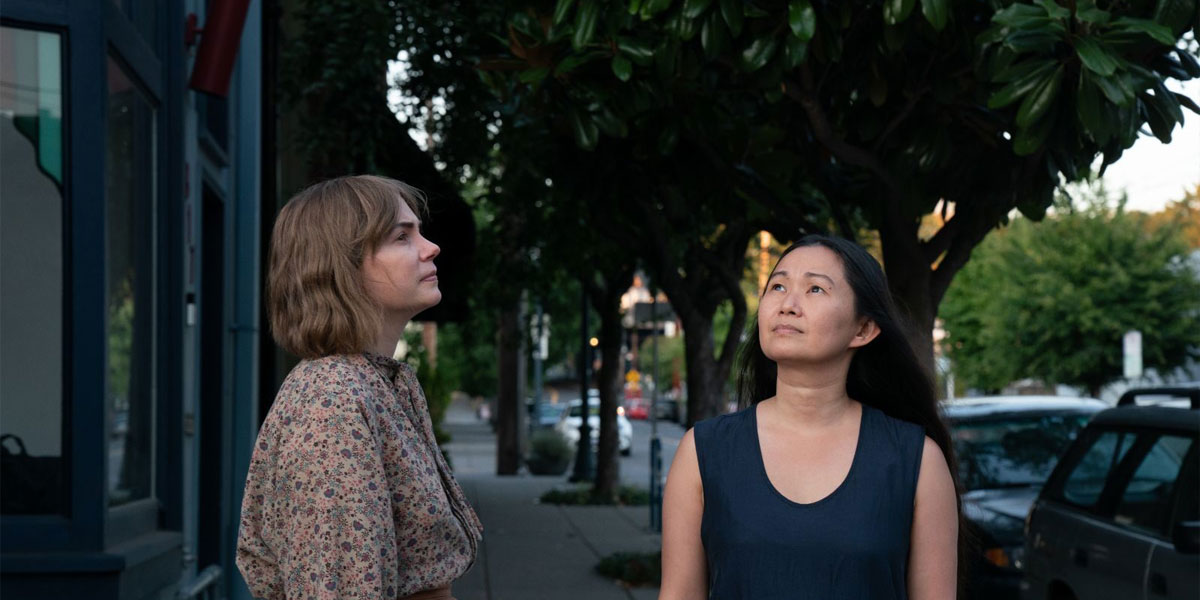 After making its world premiere at the Cannes Film Festival this summer, Kelly Reichardt's Showing Up is coming to Edinburgh for another stop on the festival circuit. The film tells the story of a struggling sculptor who adopts a broken bird and tries to balance this new responsibility with the other collapsing corners of her life. Reichardt's films are renowned for their slow-paced artistry and visual poetry, with movies such as First Cow and Wendy and Lucy currently under her belt.
---
6. AFIRE
Director: Christian Petzold
Cast: Thomas Schubert, Paula Beer, Langston Uibel
Country: Germany
Full Review: Afire: Film Review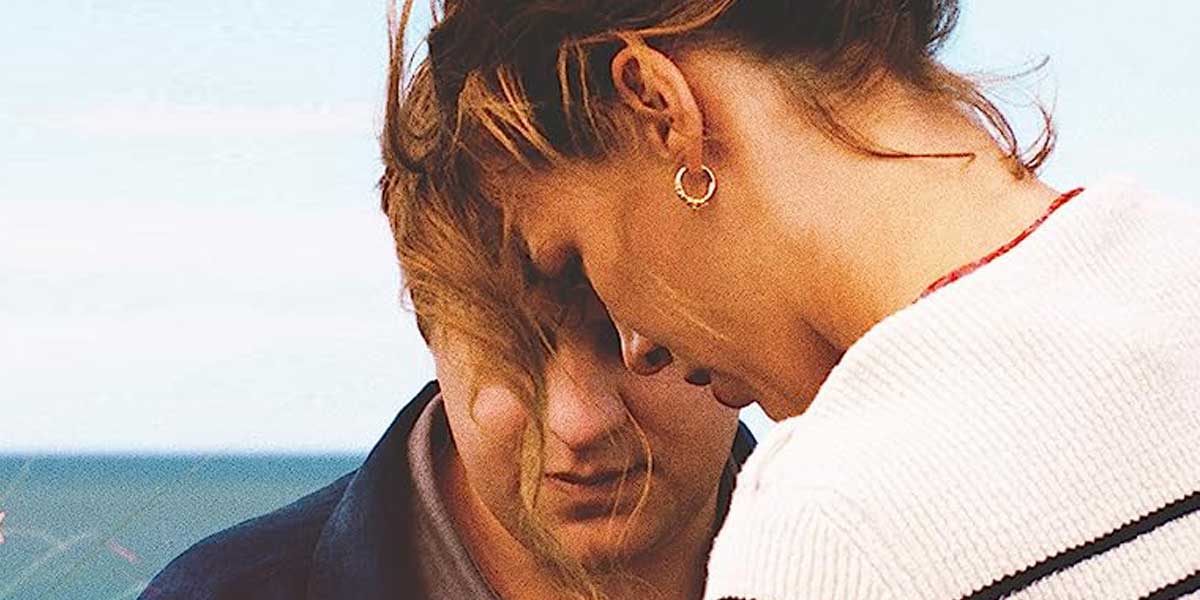 Afire is one of the most hotly anticipated additions to EIFF's catalogue this year, having been screened at the Berlinale to enormous acclaim. It's been described as a sharp and entertaining exploration of what it means to be an artist, with all the desperation and passion that comes alongside it. The film is packed with dry humour and a gripping narrative that make it one of the 2023 Edinburgh Film Festival's strongest contenders.
---
7. PAST LIVES
Director: Celine Song
Cast: Greta Lee, Teo Yoo, John Magaro
Country: United States
Full Review: Past Lives: Film Review
Read Also: Director Celine Song on Past Lives: Interview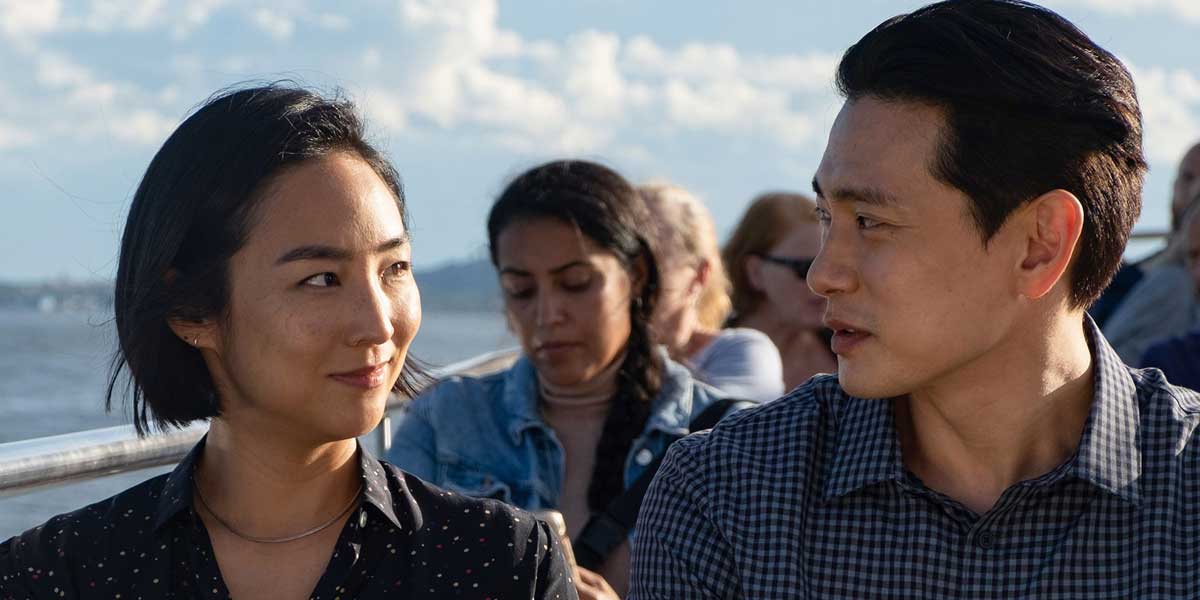 Past Lives made a huge splash after premiering at Sundance earlier this year, with many critics ranking it among the year's best films so far. A touching examination of two lost souls who manage to reconnect over a decade after moving away from each other, Past Lives has been praised for its sharp screenplay and dynamic performances from Greta Lee and Teo Yoo. It's one of the biggest names coming to Edinburgh this year, giving audiences an opportunity to catch the phenomenon before it releases later this year.
---
8. CHUCK CHUCK BABY
Director: Janis Pugh
Cast: Louise Brealey, Annabel Scholey, Sorcha Cusack
Country: United Kingdom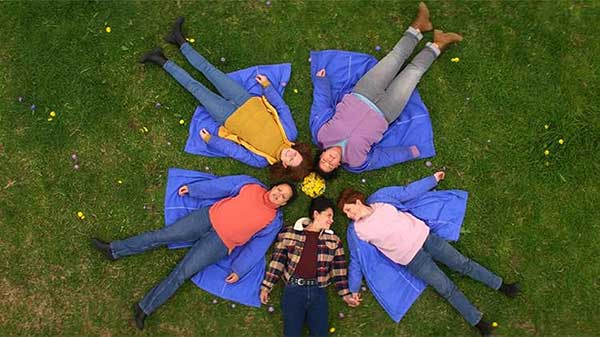 Chuck Chuck Baby is another world premiere that's being held at Edinburgh this year, telling the story of a middle-aged Welsh woman whose life is thrown upside down when her childhood friend appears back in her life and stirs up old feelings that she'd previously been forced to bury. A poetic exploration of sexuality, friendship, and repression, Chuck Chuck Baby brings some real emotions to EIFF's schedule and promises a modern romance that's equal parts heartwarming and revelatory.
---
The 2023 Edinburgh Film Festival will take place from 18-23 August 2023. Read the full schedule on EIFF's website.