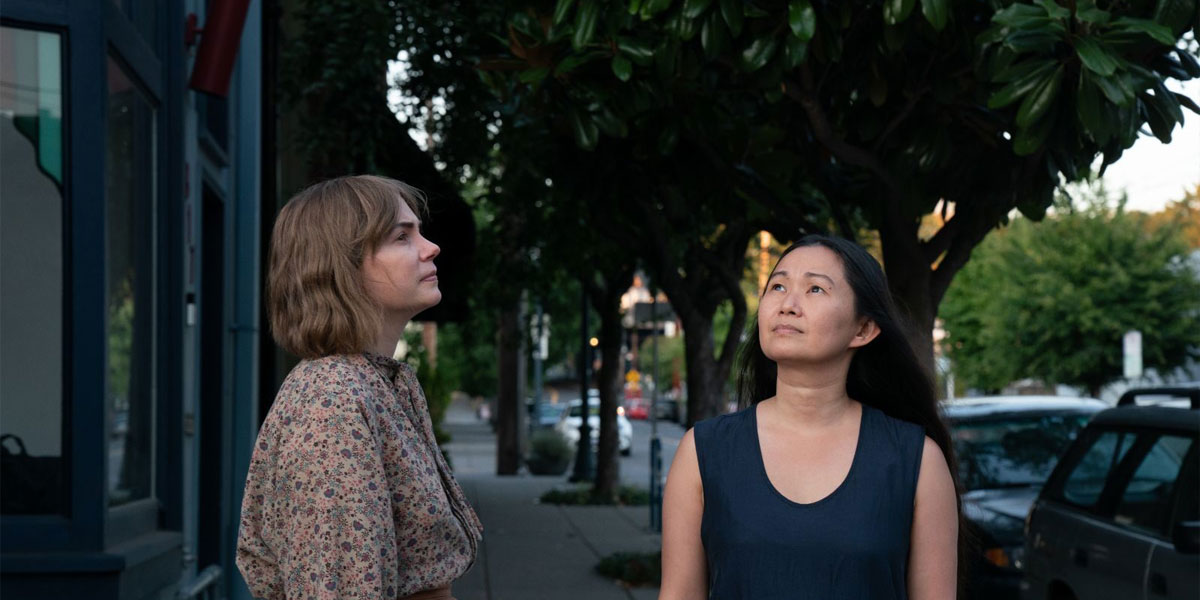 Showing Up (A24, 2022 New York Film Festival)
Kelly Reichardt's latest feature, Showing Up, beautifully depicts the balance between an artist's life and work, exploring what art means to those who make it and the magnificence of the creative process.
---

There are a few filmmakers whose work you enjoy more as you grow older. The main reason why that might happen is that one learns more about life's ups and downs, and can relate more to true-to-life stories. Kelly Reichardt is one of those filmmakers. My journey through her filmography began with Wendy and Lucy, which tore my heart into pieces for many reasons, like its humanistic portrait of a woman's inequity and hardship while she searches for hope during the great recession, and Reichardt's DIY directorial fortitude. However, the fundamental reason is Reichardt's way of communicating emotions through her films and scripts. The best way to describe it is a reflexive serenity – a grounded light that helps the viewer process the respective themes Reichardt wants to explore. For her latest film, Showing Up, she remains with those same elements but adds a comedic backbone to her storytelling structure. The film is Reichardt's take on a dramedy in her own unique way.
Showing Up is a film about the work-life balance of an artist. Although many films have talked about this equilibrium between art and life, such as Andrei Rublev, At Eternity's Gate, Cameraperson, and The Salt of the Earth, Reichardt pays more attention to the creative process than the finished product – the hand that creates these beautiful works clears one's mind from harrowing realities. She wants to concentrate on the artists that make art for art's sake: they don't have an established audience and they seems to create art for themselves, be it paintings, sculptures, or even music. In a way, many of us film critics could relate to that as we broaden our horizons through the different mediums to find an audience that would read, listen, or watch the things we do. Yet, at the same time, we keep writing because of our love for cinema (at least in my case).
Frequent Reichardt collaborator Michelle Williams plays Lizzy, a Portland sculptor preparing for an upcoming showcase. She's obsessed with her forthcoming exhibition, and her fixation has reached a point where Lizzy's "morning routine" revolves around making art and drinking coffee. There's a juxtaposition between the way Lizzy does her ceramic sculptures – most of which are emotive and energetic models of women in ebullient postures – and her personality, which is occasionally snarky and grumpy. Her art expresses joyful emotions, but her character is quite the opposite, especially when she talks about her frustrations with her landlord Jo (the consistently excellent Hong Chau). Lizzy is frustrated with Jo because she has been unable to get the tenants hot water for weeks because the boiler is broken, and, in addition to all of her troubles, has asked her to look for her injured pigeon as a favor. Even if there's tension in their complex relationship, which is also one of the vital comedic elements in the film, landlord troubles aren't the only thing bothering Lizzy.
Her position as an artist-in-residence at an Oregon art school (The Oregon College of Art and Craft, which has now closed), a distant dad (played by Judd Hirsch), and her troubled brother Sean (John Magaro) add to her melancholic and biting anguish. These issues are distracting her from making art. To prepare for her upcoming exhibition, Lizzy must navigate life, and the daily issues that make it equally frustrating and fascinating. Like many characters in Kelly Reichardt's films, Lizzy's heart opens as the story continues. One of the reasons why I love her work is that it captures those beautiful moments that cause your emotions to shift: the reunion between Wendy and her dog in Wendy and Lucy, Cookie and King-Lu's bonding in First Cow, the diner scene in Certain Women. You may have a few bad days that feel endless and draining, but an unanticipated event causes a vivacious spark. It is those scenes that make Showing Up an absolutely beautiful and riveting film to watch.
Showing Up may focus on the art world, how it shapes us, and our individualities, but there's more to it. Not only is it a portrait of an artist's knack for the craft, but also of the community around her, and it demonstrates all the jolting strains of the relationships that encompass our daily lives, whether they come from our actual family or are based on our work. It is always fascinating that Reichardt's films always touch on this topic. She wants to present the importance of our relationships, making the viewer cherish the people connected to us. Even if there might be occasions where our bonds fracture, we can recover them through sympathy and empathy. The key is highlighted in the title: we "show up" for people, life, and art. However, one question is presented for us to reflect upon: "Who shows up for us in our times of need, urgency, and sympathy?" That's the melancholic side to this story, the part where the viewer reflects on their own relationships. However, like all of Reichardt's films, there's a lighter and warmer angle.
See Also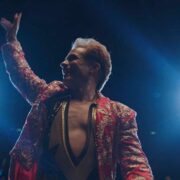 Since Showing Up is a film about making art, you know that vanity and neurosis must be a part of it, and Reichardt delivers. With her slight and witty comedic pen, Reichardt sneers at the sense of self-importance and narcissism that some artists have, as well as the anxiety that comes with failure and success. Reichardt and longtime screenwriting partner Jonathan Raymond apply their love for portraying the intricacies of friendships in their latest collaboration, the sensation of closeness feeling tighter the more they work together. In conjunction with the performances, primarily Michelle Williams' (who's exceptionally understated), that theme of complexities in bonds is elevated to new heights because of their humanistic work. At times, it feels as if Williams is playing a Reichardt-type character, with her sometimes antisocial demeanor, which brings the viewer a glimpse into the director's creative process more than ever before. Showing Up feels more cinematically dynamic than the rest of her projects, at least stylistically. Cinematographer Christopher Blauvelt applies tracking shots and zooms to develop great reverence and exploration into Portland's art world.
At a time where more of the "cinematic" landscape, where everything is related to an IP and lacks creativity, it is filmmakers like Reichardt who stand out the most, with films that explore the meaning behind art and the beauty of the frustration and excitement (by the disappointments and triumphs) that come with practicing and creating. Those "bigger" films may be crafted with a sense of passion and devotion, but it isn't felt when watching them. These are the stories that explore what painting, writing, sculpting, directing, and even cooking mean to people. There's beauty in seeing people rush to create and explore the depths of their imagination, later pouring them into their projects. That is why I love Reichardt's latest: it captures those feelings with a humanistic grasp, capturing every emotion one feels before, during, and after the process of creation and innovation. Showing Up is a loving ode to what cinemagoers love the most and what all of us need in gloomy times: art and bonds that tie.
---
Showing Up premiered at the 2022 New York Film Festival on October 5, 2022 and will be released in US theaters on April 7, 2023. Read our ranking of Kelly Reichardt's films.