Valentine's Day: 14 Movies to Watch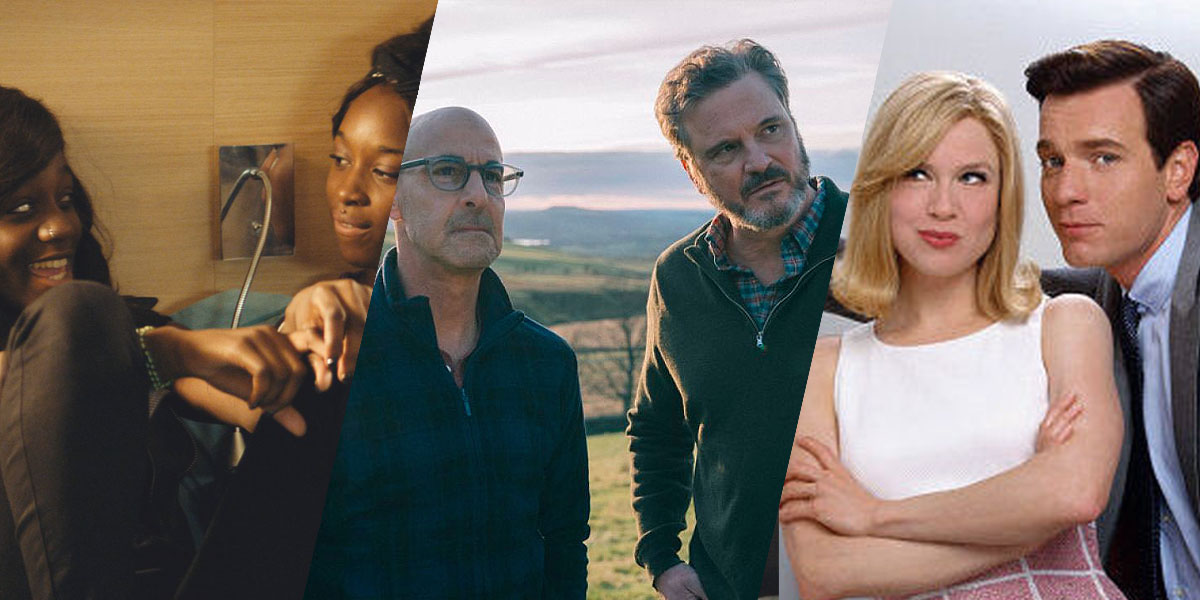 Girlhood, Supernova, Down with Love (Studiocanal, Bleecker Street, 20th Century Studios)
We're here to bring you 14 movies to watch this Valentine's Day, whether you're single, falling hard, or already with your forever match.
---
With Valentine's Day just around the corner, I'm here to give you a rundown on essential movies you need to add to your watchlist for February 14th. There are some genuine love stories that will make you want to cuddle up on the couch with your significant other, but if you're single (like me) you'll want something more lighthearted that might make you glad that you're alone! I'll be counting down from 14 to 1, but there's no real order to these. Take your pick and enjoy the ride! And if you don't get a chance to watch any on actual Valentine's Day, there's always the rest of February to indulge yourself into underrated rom-coms galore, or fall in love with these amazing friendship stories.
---
14. Ready or Not
Year: 2019
Directors: Matt Bettinelli-Olpin, Tyler Gillett
If you're sad to be single, Ready or Not will make you feel grateful that you're spending Valentine's Day alone. Director duo Matt Bettinelli-Olpin and Tyler Gillett are here to keep you occupied for the next 95 minutes. Ready or Not centres around newlywed couple Grace (Samara Weaving) and Daniel (Adam Brody). Grace is excited to meet her new in-laws in their massive mansion and dive headfirst into their family rituals. Little does Grace know, Daniel's family is no normal family, and their rituals are disturbing and sinister. The rules of hide-and-seek as you know are about to change. You'll thank me later for recommending Ready or Not, especially if you've just broken up with someone and are having a hard time getting over them.
---
13. The Other Woman
Year: 2014
Director: Nick Cassavetes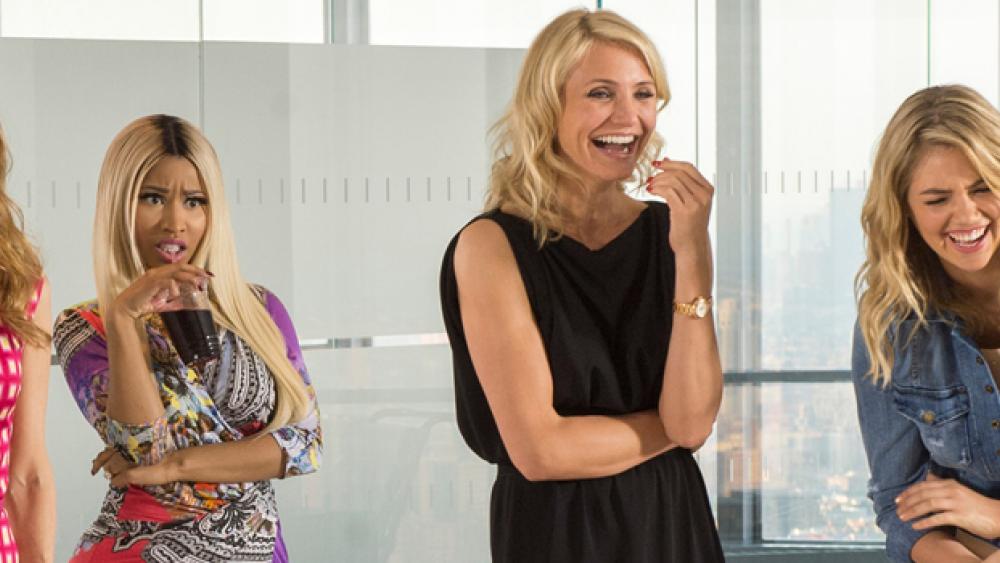 The Other Woman would be one of those movies I'd claim to be my guilty pleasure but now I know to be proud of absolutely loving Nick Cassavetes' 2014 feature. When Carly (Cameron Diaz), Kate (Leslie Mann) and Amber (Kate Upon) find out they're dating the same man, Mark (Nikolaj Coster-Waldau), they team together to get their revenge. An unlikeliest of friendships ignites between the three women whilst they're on the ride of a lifetime to make Mark feel like an absolute deplorable man for cheating on three amazing women. A perfect film to watch whilst drinking a bottle of rosé with a facemask on late in the evening of Valentine's Day.
---
12. Unpregnant
Year: 2020
Director: Rachel Lee Goldenberg
Full Review: Unpregnant (2020): Film Review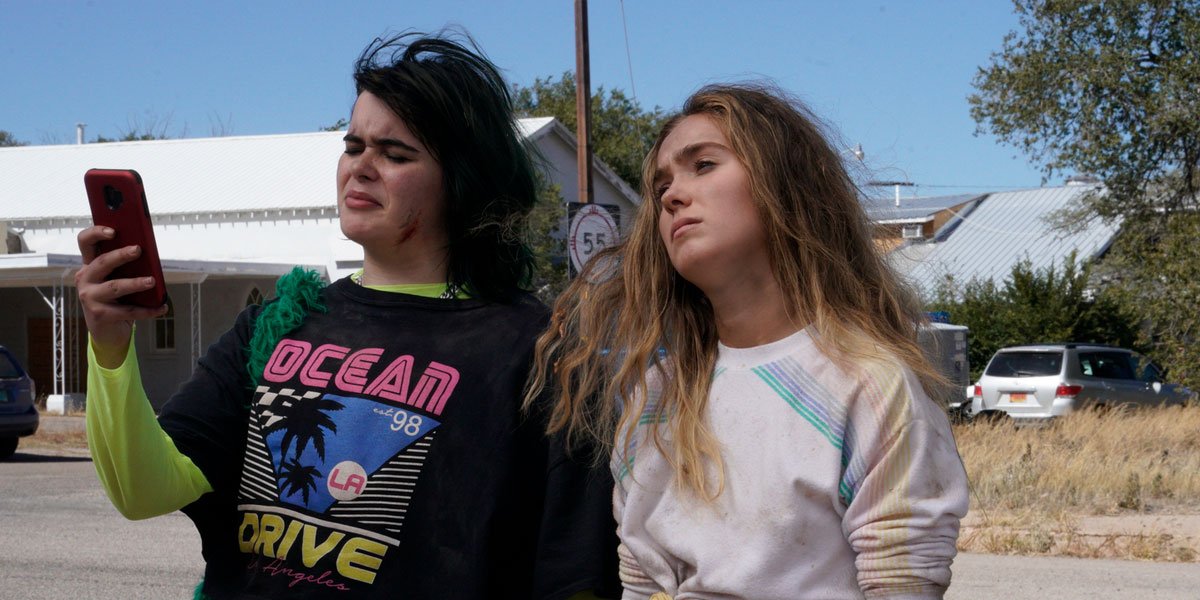 Haley Lu Richardson and Barbie Ferreira star in Unpregnant, an abortion roadtrip movie with an immaculate soundtrack. Picture Kelly Clarkson sing-alongs and fairground kisses to Maggie Rogers, Rachel Lee Goldenberg captures teen friendships and relationships perfectly. Goldenberg adds a whimsical take to the often extremely serious abortion movies that have been released in the past. Veronica (Richardson) and Bailey (Ferreira) rekindle a long lost friendship to travel almost 1,000 miles across the country so that Veronica can get an abortion without an adult present. Along the way, they meet some fun, and not-so-fun characters that lead them to their end destination in New Mexico. Unpregnant is an unmissable feature.
---
11. The New Romantic
Year: 2010
Director: Carly Stone
Jessica Barden, Avan Jogia and Camilla Mendes fans listen up. Carly Stone's directorial debut The New Romantic is such an underrated gem that I rarely hear anyone talk about. This is the perfect watch if you're lost in your early 20's and have no luck swiping endlessly on dating apps. Blake (Barden) is a writer for her college magazine whose sex column is lacking in substance due to the fact that she hasn't even been within an inch of a man for months. When Blake's ID gets mixed up with Morgan's (Mendes), another 20-something who actually has her life in order, she shows Blake the world of sugar babies. Blake gets sucked into this new unfamiliar world, documenting every step of the way for her magazine column. Her naivety leads Blake down paths she never thought possible. But is it all in the name of her journalism? Or does she secretly like being a sugar baby?
---
10. Down with Love
Year: 2003
Director: Peyton Reed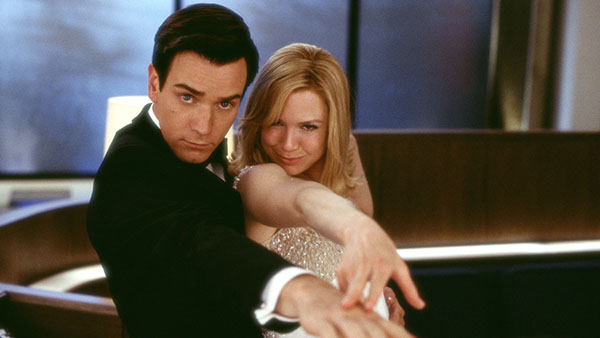 There is nothing I love more than diving headfirst into the candy pink world of fashionista, feminist and independent icon Barbara Novak (Renée Zellweger). Inspired by Michael Gordon's Pillow Talk, Down With Love is the movie for anyone who is unbelievably content with being single. Novak believes that you don't need men to make you happy (so true) and writes boundlessly about her liberated views on relationships. When Novak becomes the centre of wicked playboy Catcher Block's (Ewan McGregor) ruse, she must remain headstrong and not succumb to his evil ploy. Down With Love is everything you need, especially if you love seeing 60s women in the most spectacular outfits ever.


---
9. Girlhood
Year: 2014
Director: Céline Sciamma
Valentine's Day isn't just about celebrating your significant other, it's about celebrating the friendships around you. Why not invite a group of friends round and appreciate Girlhood, one of the best coming of age stories of the past ten years? You'll all (hopefully) know of Céline Sciamma by now for her acclaimed and utterly beautiful Portrait of a Lady on Fire but her 2014 feature Girlhood always sadly slips under the radar. If you love POALOF, you will absolutely adore Girlhood too. Marieme (Karidja Touré) doesn't like school and doesn't fit in. She changes her ways to conform to a new friendship group where she slowly becomes more confident and is able to enjoy life as a teen in Paris again. Girlhood's subway scene will have you engrossed in these girls' lives for the entire 113 minutes.
---
8. Softness of Bodies
Year: 2018
Director: Julia Elger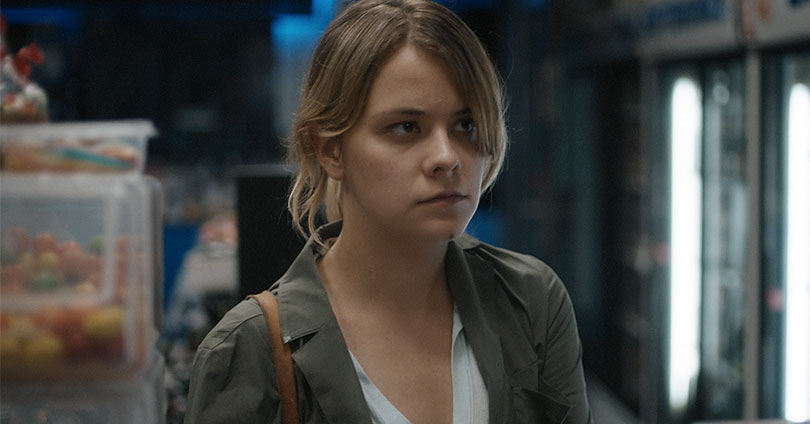 Dasha Nekrasova plays the lead in Softness of Bodies. Charlotte (Nekrasova) is an American poet who's recently moved to Berlin with dreams of receiving a prestigious grant for her work. Her life is in absolute shambles, stealing pretty much anything she can get away with, and hanging around with married men thinking that there won't be any consequences. I enjoy indulging myself in Nekrasova's work and she's all too familiar with playing characters that are unlikable (Wobble Palace, We Are). But she does this so perfectly that sometimes you fall in love with the film, and that's exactly the case with Softness of Bodies. It's kind of like a rough first draft of The Worst Person in the World.
---
7. Old Joy
Year: 2006
Director: Kelly Reichardt
Read Also: All of Kelly Reichardt's Films, Ranked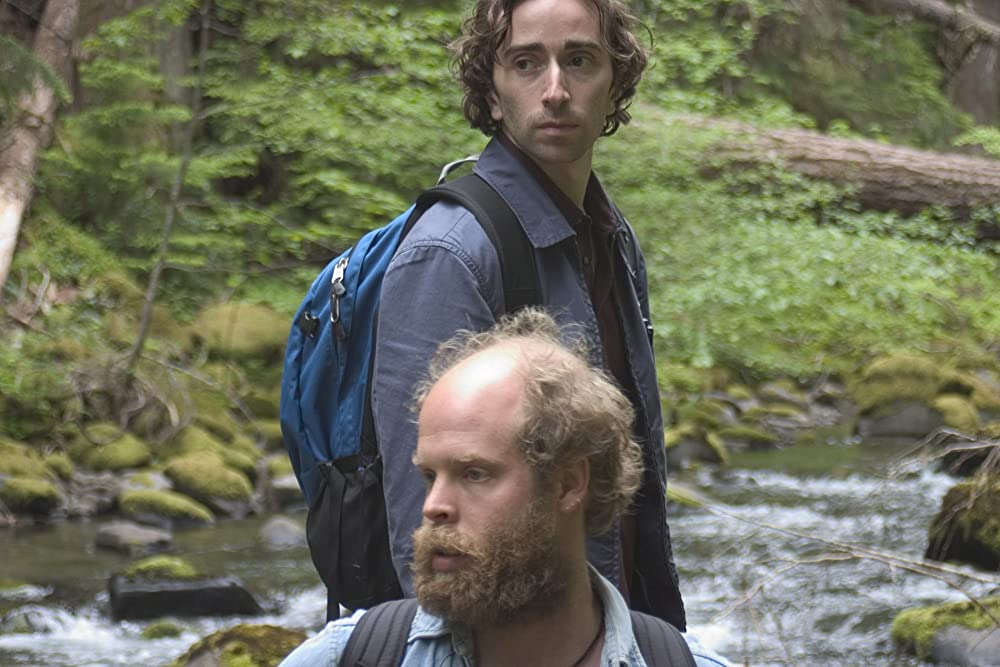 Kelly Reichardt has slowly but surely become one of my favourite directors of all time. Reichardt's passion towards desolate, steady and beguiling features is incomparable. Old Joy focuses on a friendship between two men, Mark (Daniel London) and Kurt (Will Oldham), as they reconcile after many years apart. Mark has his whole future ahead of him as he's about to become a father. Kurt doesn't know where his prospects in life lie, he's just spontaneous and a free soul. All he knows is that he wants to be close with Mark again. Together, they spend a night's stay camping in Oregon. Watching Old Joy will make you want to pick up your phone and text long lost friends and catch up. It's a perfect gentle movie about the bond between two friends.
---
6. Disobedience
Year: 2017
Director: Sebastián Lelio
Disobedience is one of my most recent Curzon DVD purchases which stars Rachel Weisz as Ronit, a woman who returns to her family in north London after a long spell of being away. Ronit travels home because of the death of her father, an admired figure in the Orthodox Jewish community. During her return, Ronit evokes memories with her childhood best friend Esti (Rachel McAdams) who has since married a protégé of Ronit's late father. Both Ronit and Esti have loose ends that need to be tied up with each other but Esti's dedication to her faith is putting her feelings on hold. Disobedience is a story about defiant romance where you spend the entire runtime rooting for Ronit and Esti to finally get together.
---
5. Four Adventures of Reinette and Mirabelle
Year: 1987
Director: Éric Rohmer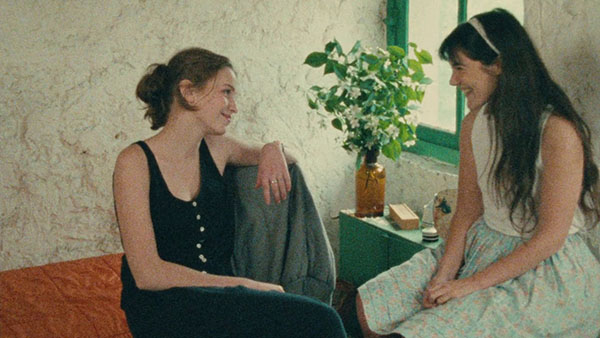 I've given countless praise to Éric Rohmer over the years, especially when it comes to recommending summer feel good films. Four Adventures of Reinette and Mirabelle is perfect for all seasons, and absolutely ideal to watch for Valentine's Day. This is a film dedicated purely to female friendship and good vibes. Merely ten minutes after meeting each other, Reinette (Jöelle Miquel) and Mirabelle (Jessica Forde) decide to move in together in Paris. They are opposites in every way; Reinette is a country girl and Mirabelle is a city girl. We watch their friendship blossom, as well as seeing the dissension between the two. It's a perfect mix of comedy and drama and one of the best Rohmer films out there.
---
4. Take This Waltz
Year: 2011
Director: Sarah Polley
Sarah Polley may have only written and directed four feature films so far but I can safely say that she is one of my absolute favourite filmmakers of all time. Three of these films (the fourth I am yet to see) are on my top 150 of all time (Women Talking, Take This Waltz and Stories We Tell), with Women Talking taking a spot in my top 20. Take This Waltz is easily one of the most recommendable films on this list for anyone who loves a good old fashioned rom-com. Michelle Williams takes centre stage as Margot, a woman in her late 20's who begins a new friendship with Daniel (Luke Kirby), a man who lives opposite her and her husband's (Seth Rogan) house. Margot is questioning her feelings towards her husband and after spending time with Daniel, it's clear to her who she has more affection for. It's romantic, sad, happy, heartbreaking and everything in-between.
---
3. Lovesong
Year: 2017
Director: So Yong Kim
So Yong Kim's Lovesong has been my go-to Valentine's Day watch for the past two years and I definitely will be watching it again this year. Have you ever been in love with a friend but are unable to say anything in fear of ruining the friendship? This is the case for Sarah (Riley Keough) and Mindy (Jena Malone), best friends who have spent some time apart due to busy schedules. Sarah and Mindy, along with Sarah's daughter Jessie, get together again and embark on a road trip together where they talk about life, feelings and their college days. Three years later, after another spell of no contact, Mindy invites Sarah to her wedding. Is this the end of the road for Sarah and Mindy? Stares full of admiration, and two powerhouse performances from Keough and Malone, Lovesong is an utterly poignant feature that deserves to be seen by more.
---
2. Private Life
Year: 2018
Director: Tamara Jenkins
Kathryn Hahn is the ultimate leading lady in Tamara Jenkins' Private Life. This is one that will absolutely pull at your heartstrings and have you crying as the end credits roll. Rachel (Hahn) and husband Richard (Paul Giamatti) are ready to start a family but with Rachel's fertility issues it's becoming extremely tricky. Sadie (Kayli Carter), their niece, agrees to donate her eggs to Rachel and Richard so that they can finally take the next step into having a child. Uncertainty is around the corner when Sadie becomes ill and Rachel and Richard are taken aback to square one again. But they are so determined for a family, so they never give up hope, even when it seems like everything in the world is working against them. Private Life is one of those films that you need to watch once in your life, particularly if you are in need of a film to weep to.
---
1. Supernova
Year: 2020
Director: Harry Macqueen
Full Review: Supernova (2020): Film Review
Taking the number one spot for my Valentine's Day essentials is no other than Harry Macqueen's Supernova. One of the easiest 5/5 I've given on a first watch ever is Supernova, which stars Colin Firth as Sam and Stanley Tucci as his partner of 20 years, Tusker. Along with Private Life, Supernova is guaranteed to make you ball your eyes out. Sam and Tusker embark on a road trip of a lifetime as Sam figures out how to deal with life as Tusker's illness is taking over. Their love for one another is the strongest bond either of them has ever experienced, but with time no longer on their side, they must enjoy the few moments that they have left. An absolutely harrowing story of slowly losing a loved one and not being able to do anything about it. Supernova will put your life into perspective and all you'll want to do is text everyone you love saying how much you care for them.
---
READ ALSO: