Supernova (2020): Film Review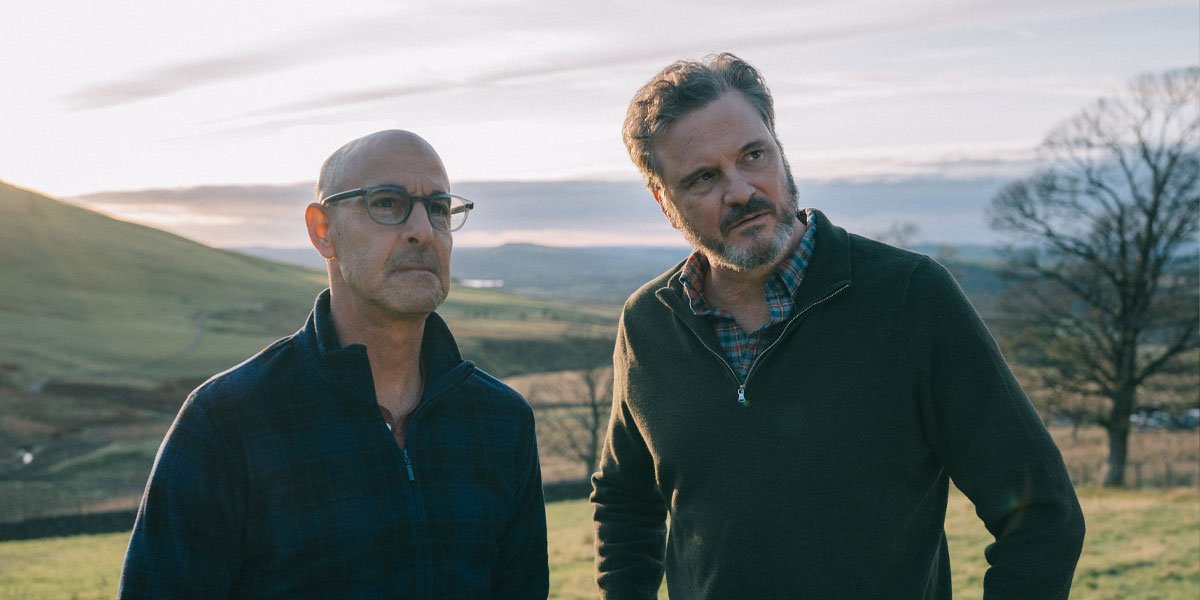 Stanley Tucci and Colin Firth in Supernova (Courtesy of BFI London Film Festival)
Colin Firth and Stanley Tucci shine in Supernova, but the fireworks do not go off in this well-meaning, delicate drama.
---

It is halfway through actor/director Harry Macqueen (Hinterland)'s second feature that we find out the meaning behind its title, when one of the film's protagonists looks at the stars and explains to a little girl what a supernova is. He reveals that a supernova is, in fact, a star that "explodes like a firework", significantly increasing in brightness until it suddenly dies, collapsing on our planet and eventually generating new life. One does not have to think hard to realise that Macqueen's drama has a supernova of its own: just like the brightest explosion in the universe, one of the film's leading characters is also on the verge of disappearing. Having recently been diagnosed with young-onset dementia, Tusker (Stanley Tucci) is travelling across England with his partner, Sam (Colin Firth), hoping to spend as much time as possible with him before the illness gets the best of him.
Judging from these premises, one would expect Supernova to have the same impact on us, exploding like a firework, delivering a huge deal of emotion and wisdom and leaving us heartbroken, emotional wrecks. Unfortunately, there's no room for such explosions in Macqueen's drama, a delicate, stunning film whose brightest stars are Colin Firth and Stanley Tucci, but whose flawed screenplay ultimately prevents it from conveying any real emotions to the audience, no matter how hard it tries.
And try it does, as Supernova is filled with well-crafted shots portraying Sam and Tusker at their most intimate and fragile, drawing us into their world one unveiled secret at a time, and showing us two people who are painfully aware that their time together is limited. Sam and Tusker's expressive stares are worth a million words, and love is not the only feeling they share: whether afraid of losing one's self or already mourning the loss of the other, both partners are terrified, trying their best to come to terms with a ruthless, irreparable illness, drowning in the affection and compassion they feel towards one another.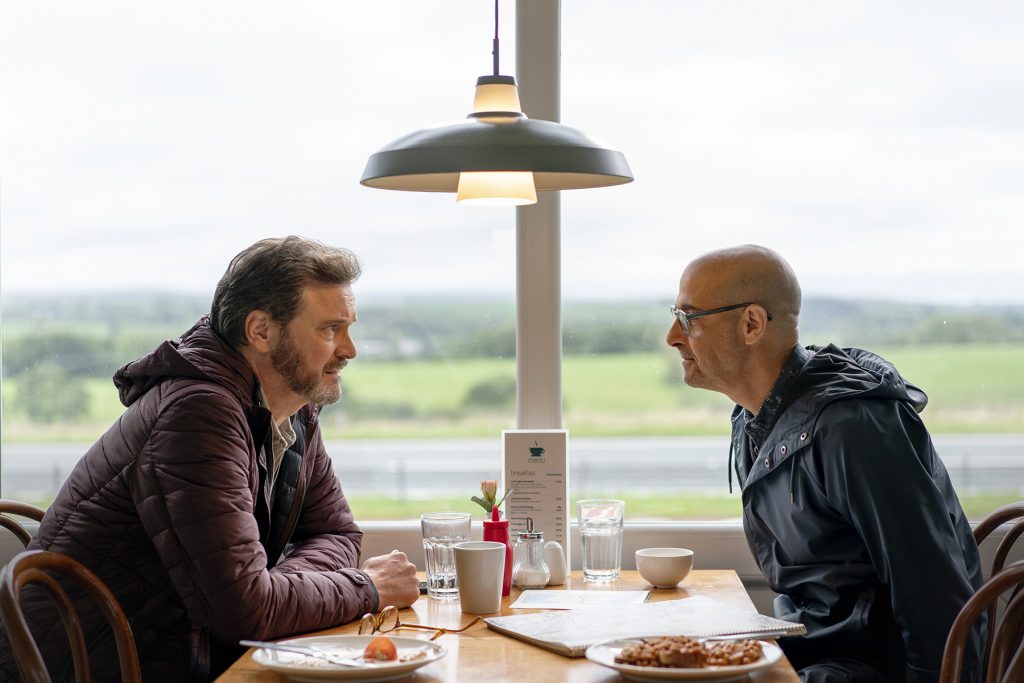 What happens, then, when you're about to become a "passenger" in your own life? Supernova tackles life's biggest questions, making us aware of how limited our time is on this planet, and its message of love comes across by means of gorgeous shades of blue, wise words uttered at the right time and superb acting from its leads. Tucker's illness can be perceived in the details, from quiet disappearances and awkward conversations to misremembered words and other early signs that make our still very much lucid protagonist aware that he's about to lose control over himself. But if Tucker is somehow starting to learn to cope with his own mortality, Sam is not ready to let go, which makes it even harder for them not to let their last days together be ruled by the illness.
On paper, Supernova has all the elements to be a deeply affecting drama. Yet, as we witness the most affectionate, sorrowful moments of Sam and Tucker's relationship, very little emotion comes through. Perhaps it's one of these stories you can only truly relate to if you've lost someone to dementia, or maybe the existence of films like Still Alice has made us accustomed to specific portrayals of impending illness, with multifaceted, incredibly complex characters at their core. Whether it's due to the film's anticlimactic ending or to its failure to make its protagonists truly believable, Supernova feels like a beautiful journey with no real resolve, that stretches its important message over the course of its runtime without really spending enough time showing us who these characters really are. Despite an excellent cinematography, an important story to tell and Firth and Tucci's undeniable chemistry, Supernova doesn't shine as bright as its title would suggest, resulting in a missed opportunity that only begins to approach greatness.
---
Supernova is now available to watch on digital and on demand.