TIFF 2023: 10 Films to Watch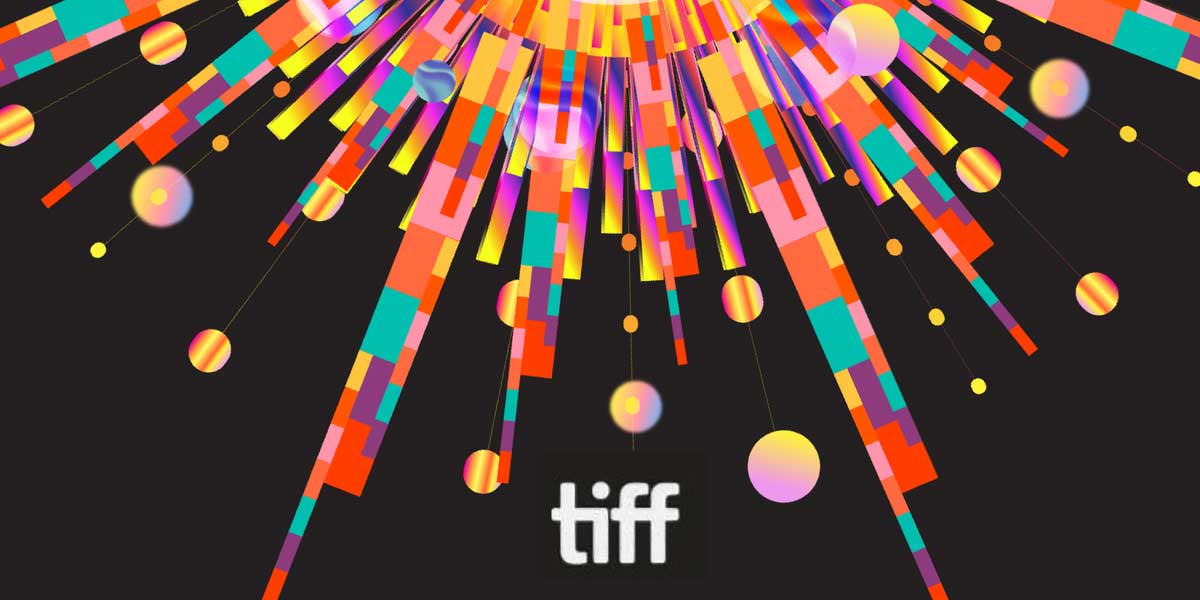 A list of 10 films to watch at TIFF 2023, from anticipated movies to hidden gems premiering at the Toronto Film Festival on September 7–17.
---
TIFF 2023 is coming up, and we have you covered! The official schedule is out and the lineup is incredible: it's time to decide which movies to watch at the Toronto Film Festival. Our writers Joe Tomastik and Wesley Hunt will be at the festival, and we made a list of 10 films to watch at TIFF this year!
The festival will happen in person, on September 7—17, 2023. Ticket sales open to the general public on August 28, with various pre-sales taking place on August 18—25. Which means it's absolutely time to start looking at what to watch in Toronto! Check out the list below and don't forget to follow us on our socials for our exclusive updates and live tweets from TIFF 2023:
---
THE BOY AND THE HERON
GALA PRESENTATIONS
Director: Hayao Miyazaki
Country: Japan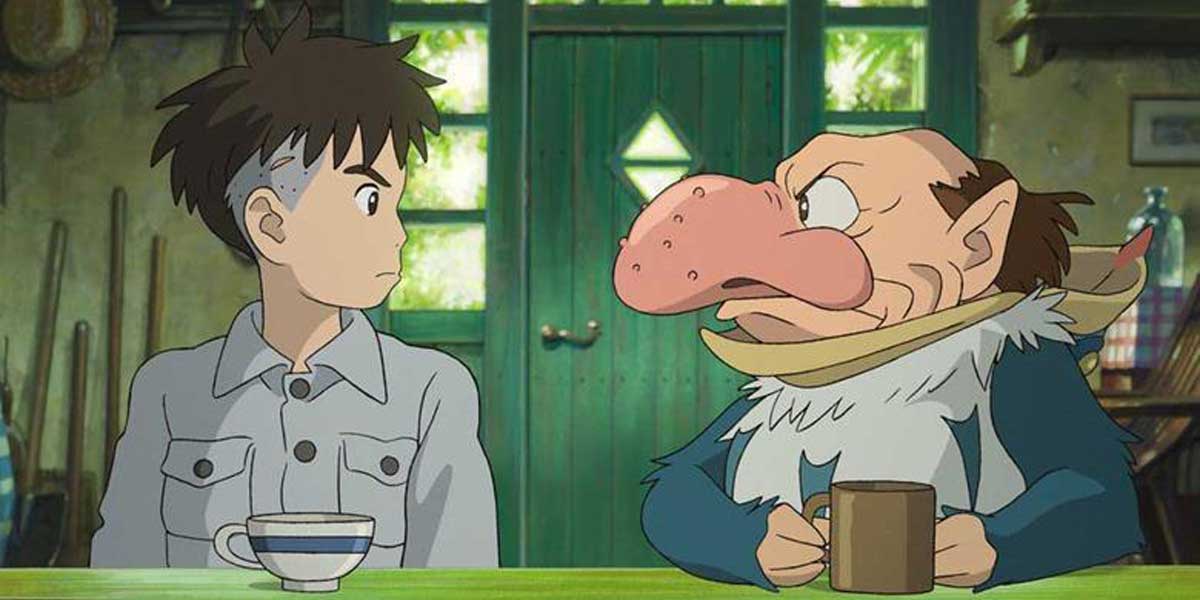 Hayao Miyazaki is one of the biggest animation directors of all time, if not the biggest. And after many seemed to think he was retired from the craft, he's come back with The Boy and the Heron (Kimitachi wa Do Ikiruka). During World War II, young Mahito Maki (Soma Santoki) must move to the countryside with his father (Takuya Kimura) after a family tragedy. As Mahito explores the land around his new home, he comes across a mysterious grey heron and wanders upon an abandoned tower, inside which he discovers a strange series of dreamlike sequences.
As per usual with Miyazaki, the film seems like it'll focus more on worldbuilding than a flowing narrative. My enjoyment of his movies has been very hit-and-miss, but not only are the misses still interesting, but the hits are so memorable and even powerful that I can't help but look forward to what may very well be Miyazaki's final film. (J.T.)
---
BOY KILLS WORLD
MIDNIGHT MADNESS
Director: Moritz Mohr
Cast: Bill Skarsgård, Jessica Rothe, Yayan Ruhian, Andrew Koji, Isaiah Mustafa, Famke Janssen, Brett Gelman, Sharlto Copley
Countries: Germany, South Africa, USA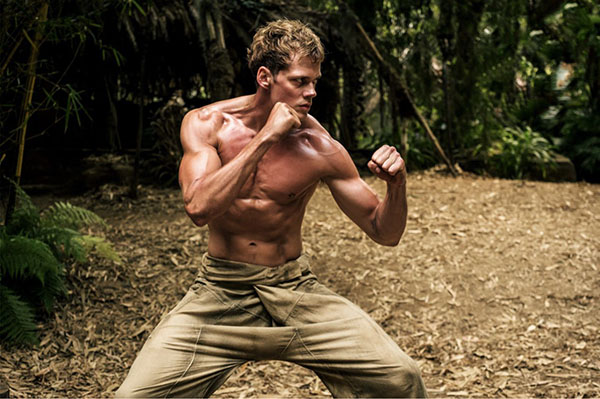 From meeting herons to killing the world, boys seem to have their hands full at TIFF this year. In Moritz Mohr's feature-film debut Boy Kills World, Bill Skarsgård has gotten himself shredded as Boy to go up against the crazed matriarch (Famke Janssen) of a post-apocalyptic dynasty that left him mute, deaf, and an orphan. With training behind him, Boy must juggle survival in a dystopian world, his role in a resistance group, and even the persistent ghost of his younger sister, as he seeks revenge. Everything about Boy Kills World looks totally unhinged, throwing back to old-school martial-arts movies and violent graphic novels while also hopefully taking them to the next bloody level. Is that what we'll end up getting? Obviously, there's only one way to find out: see the film and witness the mayhem myself. (J.T.)
---
DICKS: THE MUSICAL
MIDNIGHT MADNESS
Director: Larry Charles
Cast: Megan Mullally, Megan Thee Stallion, Bowen Yang, Nathan Lane, Aaron Jackson, Josh Sharp
Country: USA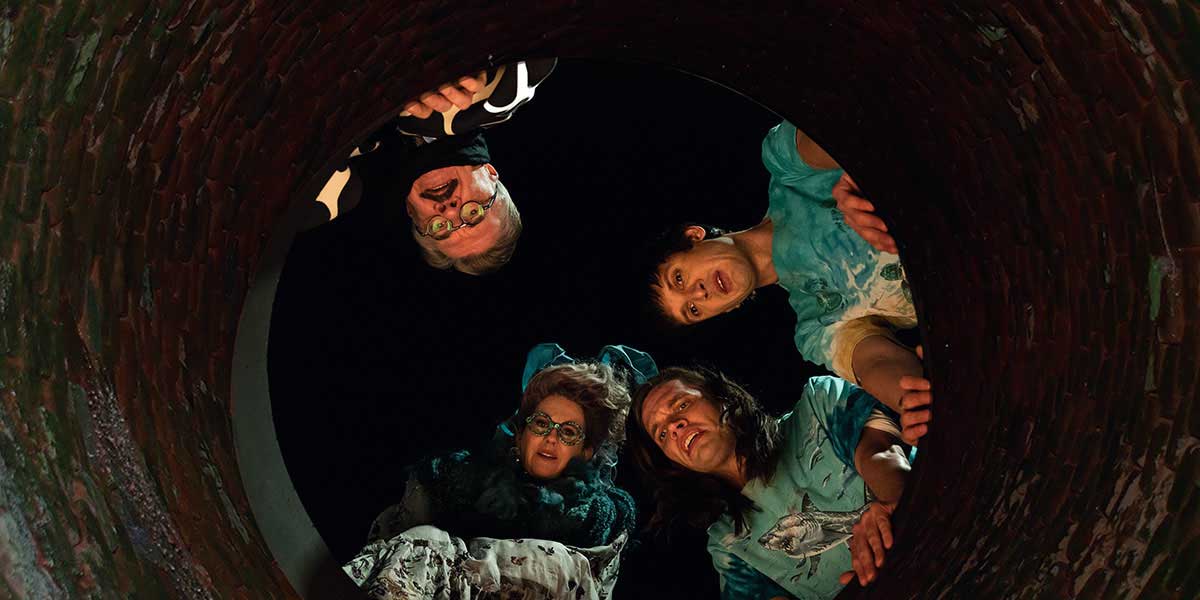 A24 is making a satirical, sexually charged movie musical … tell me how I'm supposed to pass that up. Based on the off-Broadway musical F*cking Identical Twins, Borat director's Dicks: The Musical is essentially a retelling of The Parent Trap, in which reunited identical twins (Josh Sharp and Aaron Jackson) switch lives to bring their parents back together … their very, very crazed parents, including their mother (Megan Mullally) and their cannibal-obsessed father (Nathan Lane). All I know about Dicks: The Musical outside of that is how the trailer and promotional material are selling it to be as outrageous, horny, and psychotic as you can get. The question is what exactly the film is going to do with the nasty tools at its disposal. Whatever it is, I'm almost 100% positive it'll be anything but conventional. (J.T.)
---
DUMB MONEY
GALA PRESENTATIONS
Director: Craig Gillespie
Cast: Paul Dano, Pete Davidson, Vincent D'Onofrio, America Ferrera, Nick Offerman, Anthony Ramos, Sebastian Stan, Shaleine Woodley, Seth Rogen
Country: USA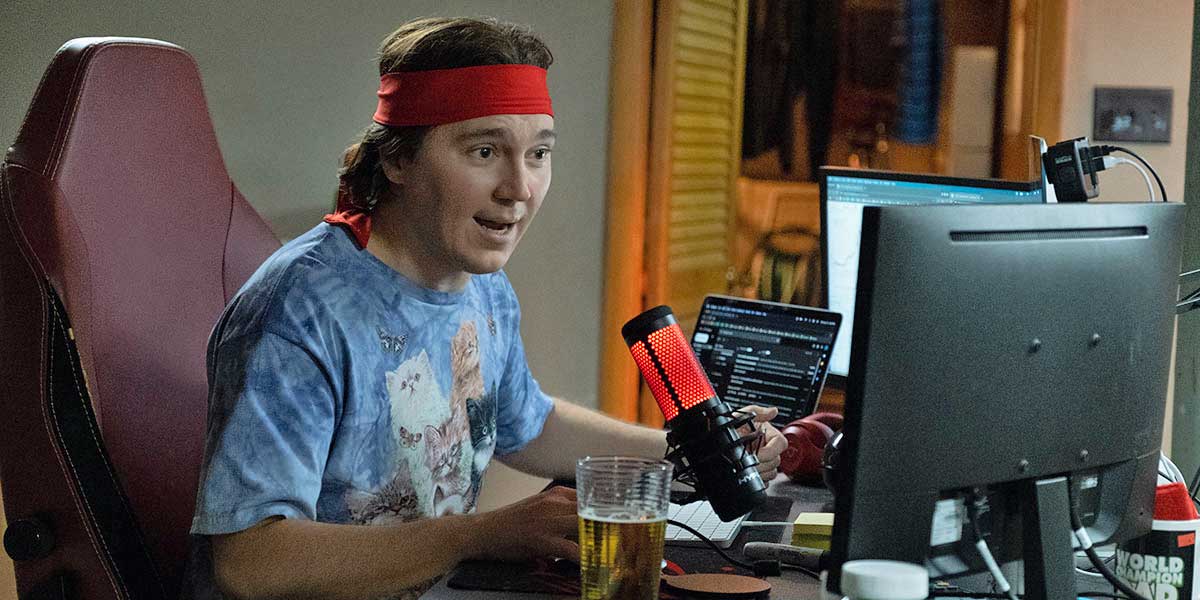 The Gamestop short squeeze happened just two years ago, and already there is going to be a movie. Director Craig Gillespie is going for comedy rather than drama, and an event this absurd might deserve it. In defiance of investor forecasts, the Reddit Group r/wallstreetbets creates a squeeze fund in stock in the company, causing its stock to rise and surprise everyone on Wall Street. A simple get-rich-quick scheme broke the stock market, so for its sheer ridiculousness alone, the story needs to be told. As a movie based on such a recent event, it needs to deliver if it is to be the telling of the story that history remembers. (W.H.)
---
THE END WE START FROM
GALA PRESENTATIONS
Director: Mahalia Belo
Cast: Jodie Comer, Katherine Waterson, Benedict Cumberbatch, Mark Strong
Country: UK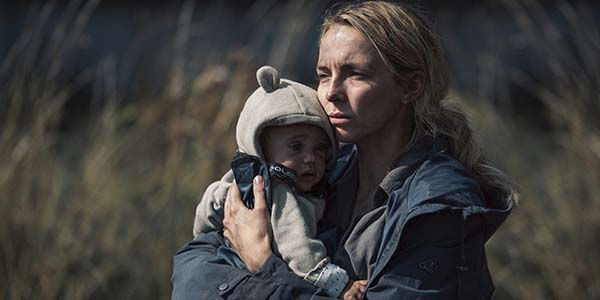 Mahalia Belo has directed for television before, but this is her first feature. It is quite the note to begin on. After a flood washes away the city of London, a young mother (Jodie Comer) sees her life turned upside down and forces her to relocate. This look at society impacted by climate and the measures taken for survival make for a gripping tale in today's world and is certain to be one of the most controversial, discussed movies of the festival. (W.H.)
---
HIT MAN
SPECIAL PRESENTATIONS
Director: Richard Linklater
Cast: Glen Powell, Adria Arjona, Austin Amelio Retta
Country: USA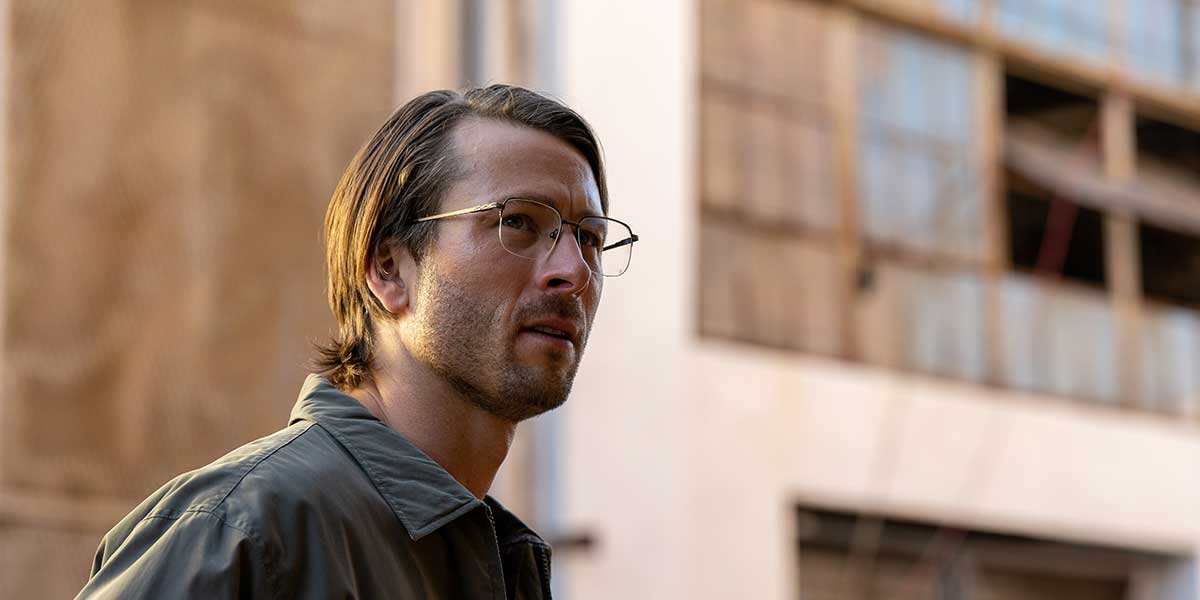 I've gone on record stating that Richard Linklater is one of my favorite active directors, having even had the honor of covering one of his films, Apollo 10 1/2, at last year's South by Southwest. Now, he's back on the festival circuit with Hit Man. This action comedy starring Glen Powell as Gary Johnson, a philosophy professor by day and an undercover sting operator by night.
When he's asked to step in to play the role of a hitman during an investigation, he meets a woman (Adria Arjona) who's desperate to get out of her abusive marriage and wants to hire him. The two wind up involved with one another outside of their arrangement, only for their reckless fling to get someone actually killed. There are sure to be layers unraveled, relationships forged, and because Gary's a philosophy professor in a Linklater movie, questions of morality and ethics aplenty. And I'm here for all of it. (J.T.)
---
NEXT GOAL WINS
SPECIAL PRESENTATIONS
Director: Taika Waititi
Cast: Michael Fassbender, Elisabeth Moss, Oscar Kightley, Uli Latukefu, Rachel House, Kaimana, David Fane, Buelah Koale, Chris Aloisio, Taika Waititi, Will arnett, Rhys Darby
Country: USA, UK
Sometimes, the worst teams make for the best sports stories. Based on the 2014 documentary of the same name, Next Goal Wins is the story of how the Dutch-American coach Thomas Rongen (Michael Fassbender) tries to have the American Samoan national soccer team win just one game. Waititi's flair for the comedic and the already built-in plucky underdog tale should make this an entertaining affair, with no knowledge of soccer needed to sympathize with the characters. (W.H.)
---
SEVEN VEILS
SPECIAL PRESENTATIONS
Director: Atom Egoyan
Cast: Amanda Seyfried, Rebecca Liddiard, Douglas Smith, Mark O'Brien, Vinessa Antoine
Country: Canada
A psychological thriller with one foot in the theater world, Seven Veils is set to steal the spotlight at TIFF this year. Traumatized theater director Jeanine (Amanda Seyfried) is tasked with producing the opera Salome, but her emotional and psychological responses may get the better of her. Director Atom Egoyan already won critics over with The Sweet Hereafter, but in this run, he seeks to one-up himself and prove he still has it after over twenty years. (W.H.)
---
WILDCAT
SPECIAL PRESENTATIONS
Director: Ethan Hawke
Cast: Ethan Hawke, Joe Goodman, Ryan Hawke, Shelby Gaines, Maya Hawke, Cory Pyke, David Kingland, Eric Groth, Kerry O'Reilley, Brian Tetsuro Ivie
Country: USA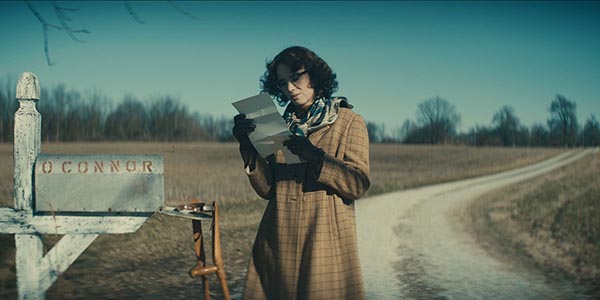 Ethan Hawke's southern gothic directorial style reaches its pinnacle by covering the ultimate southern gothic author. Wildcat concerns Flannery O'Connor (Maya Hawke) in the struggles she took to publish her first novel. This father-daughter team-up is sure to turn heads and win fans of O'Connor's work. (W.H.)
---
WOMAN OF THE HOUR
SPECIAL PRESENTATIONS
Director: Anna Kendrick
Cast: Anna Kendrick, Tony Hale, Daniel Zovatto, Nicolette Robinson
Country: USA & Canada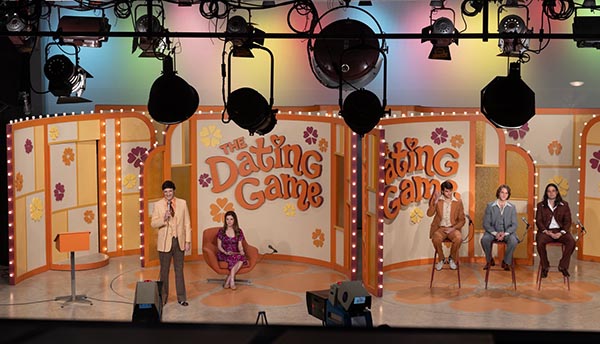 Rodney Alcala was an infamous serial killer whose terrible evils ran rampant in the 1970s. In the middle of that spree, he appeared on The Dating Game and even won, in what's considered one of the biggest game show scandals in history. I've known this story for years, so when I found out Anna Kendrick, a criminally overlooked actor in my eyes, would be starring in and even directing a film revolving around this bizarre event, I was instantly on board with Woman of the Hour.
That being said, there's clearly a lot more to unpack here than just, "A criminal got on a dating show, whoops!" How was this allowed to happen? How did Alcala get away with what he did for so long? Answering that would require exploring the time before and after the game show appearance itself to look into the troubling gender dynamics of the era … and maybe ones that still linger today. (J.T.)
---
MORE FILMS TO WATCH AT TIFF 2023:
---
The 48th Toronto Film Festival Film Festival will take place on September 7 – 17, 2023. Discover the official 2023 Toronto Film Festival schedule and follow us on our socials for festival updates.