Ted Lasso Season 2 Episode 11 Review: Truth Bombs & Gut Reactions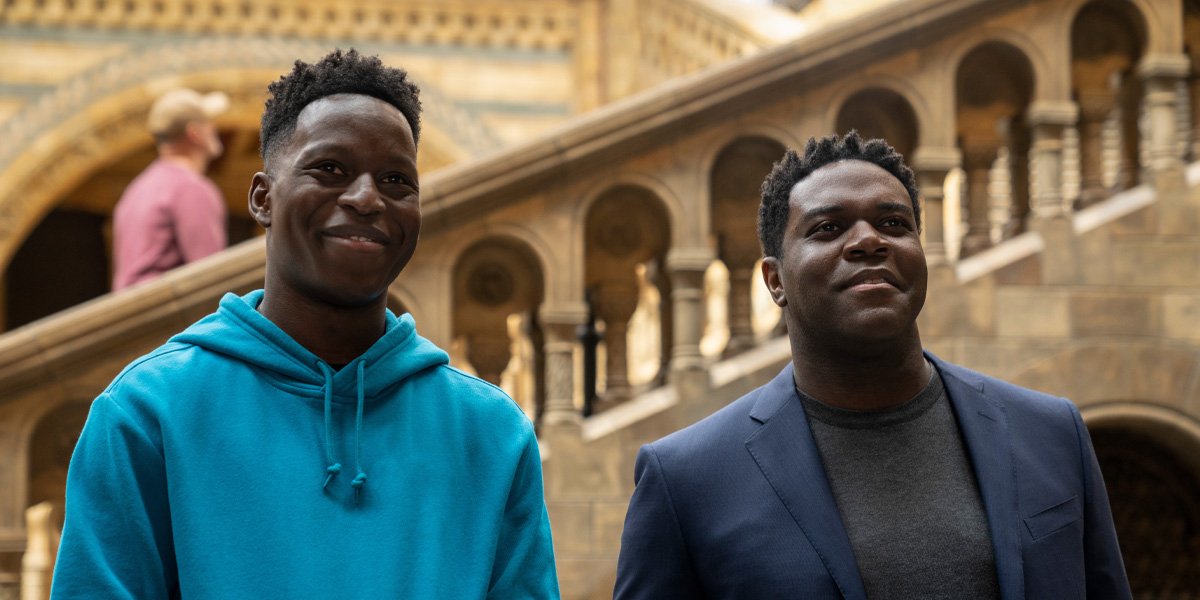 Toheeb Jimoh and Sam Richardson in "Ted Lasso" Season 2, now streaming on Apple TV+. (Apple TV+)
With unexpected twists, truth bombs, and many unanswered questions, Ted Lasso 's Season 2 Episode 11 prepares us for a Finale where anything could happen.
---
Ted Lasso 's Season 2 has nearly come to an end, and yet, with only one episode left in the series, it's not far-fetched to say that anything could happen in the Finale. If last week we knew exactly where the show was going, "Midnight Train to Royston" changes everything, giving us some truth bombs and leaving so much unresolved by the end of it that we're left questioning things we have been taking for granted for the entire season.
What's even more remarkable is that not much actually happens in this episode: AFC Richmond has been doing well, so much so that a billionaire football enthusiast from Ghana (Sam Richardson, of Veep) wants to make Sam (Toheeb Jimoh) an offer he can't refuse. Meanwhile, Nate (Nick Mohammed) is in need of a suit, Keeley (Juno Temple) is getting ready to be featured on Vanity Fair as a "powerful woman on the rise," and Ted (Jason Sudeikis) is trying to organise a farewell party for Sharon (Sarah Niles), whose employment as a sports psychologist for the team has come to an end.
And yet, behind a straightforward storyline that leaves plenty of room for great puns, hilarious team bonding moments, well-timed Season 1 nostalgia and the occasional tear, there's also an Episode that subtly changes well-established dynamics between at least two couples, and that leaves our titular character with yet another shocking twist to deal with. If AFC Richmond is one win away from being promoted back to the premier league, many of our favourite Ted Lasso characters are facing the very real possibility of having to lose something, whether that something is a love interest, a friendship, their support system, or a well-kept secret.
If the past two episodes of the show have taken a break from football, first by following Coach Beard (Brendan Hunt) on a nighttime walk through London and then by having the team attend Rebecca's (Hannah Waddingham) father's funeral, Episode 11 brings us back to the field, showing us a united team that might actually have a chance of winning the Final. It's safe to assume that, just like Season 1's Finale, part of next week's episode will be dedicated to a match, but there's also much that is still unresolved within the team – from Phoebe's (Elodie Blomfield) inappropriate and "unnervingly accurate" drawings to Rebecca's relationship with Sam, to the complex dynamics between Roy (Brett Goldstein) and Keeley – especially after Jamie's (Phil Dunster) declaration of love in Episode 10. Not only that, but Ted will also find himself without Sharon's support, and, though he has been able to deal with a lot of the grief he has kept hidden from the world – and from himself – for all these years, he also has yet to reveal any of his vulnerabilities to anyone that isn't Higgins (Jeremy Swift), Beard or Nate.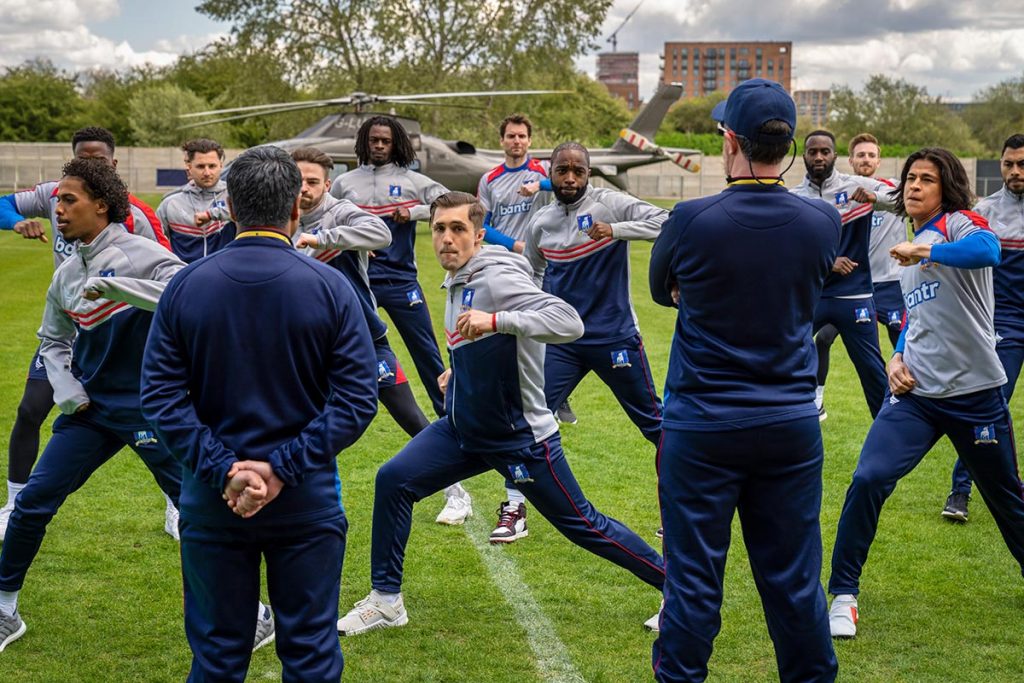 But that's not all. Throughout the entire season, there is one character who has remained quite a mystery, displaying behaviour that's puzzling and contradictory at best and plain rude at worst, so much so that it's been really hard to make predictions as to where exactly the series' writers are going with this. That character is "Wonder Kid" Nate, the kit man-turned-coach whose promotion has come with a tendency to behave aggressively and a superior attitude that has been unnerving to witness, especially as Nate-The-Great was one of the most beloved, positive characters in Season 1.
But what's even more puzzling about Nate is that his arrogant and rude behaviour has also been accompanied by many moments of vulnerability in this season: Episode 5 saw him seek Rebecca's advice on how to become more assertive, while Episode 6 gave us a glimpse of his family's attitude towards him, showing us the source of many of his insecurities, and Episode 7 put both kinds of behaviour on display, as the coach is impolite, then apologises, then lashes out at someone for no reason.
Clearly, Nate's progression as a character is meant to shine a spotlight on the long lasting effects of bullying and emotional neglect, by showing us a young man who is so insecure that the only way he can feel good about himself is by denigrating others – quite possibly, replicating what has been done to him for many years. In Episode 11, Nate is once again incredibly conflicted and unable to decode the behaviours of those around him, but something happens that might lead to the character opening up to someone next week, and ultimately finding a healthy way to gain the self-worth and confidence he desperately needs.
Season 2 Episode 11 embodies the very best of Ted Lasso, giving us plenty of humour, nostalgia and surprising twists but never forgetting to let us know just how important it is to "listen to your gut, and, on your way down to your gut, check in with your heart". It's an episode where big dreams come true, beloved characters make wise decisions, new characters put on unconvincing acts, and conflicts are resolved before they begin by means of earnest conversations and healthy developments. But it's also an Episode that leaves us with a shocking twist that you won't see coming, and that opens up a million possibilities for next week's Finale. Let's hope a certain dance routine makes it to the cut.
---
Ted Lasso's Season 2 Episode 11 premiered on Apple TV+ on October 1, 2021.