Ted Lasso Season 2 Episode 5 Review: "You Had Me At Coach."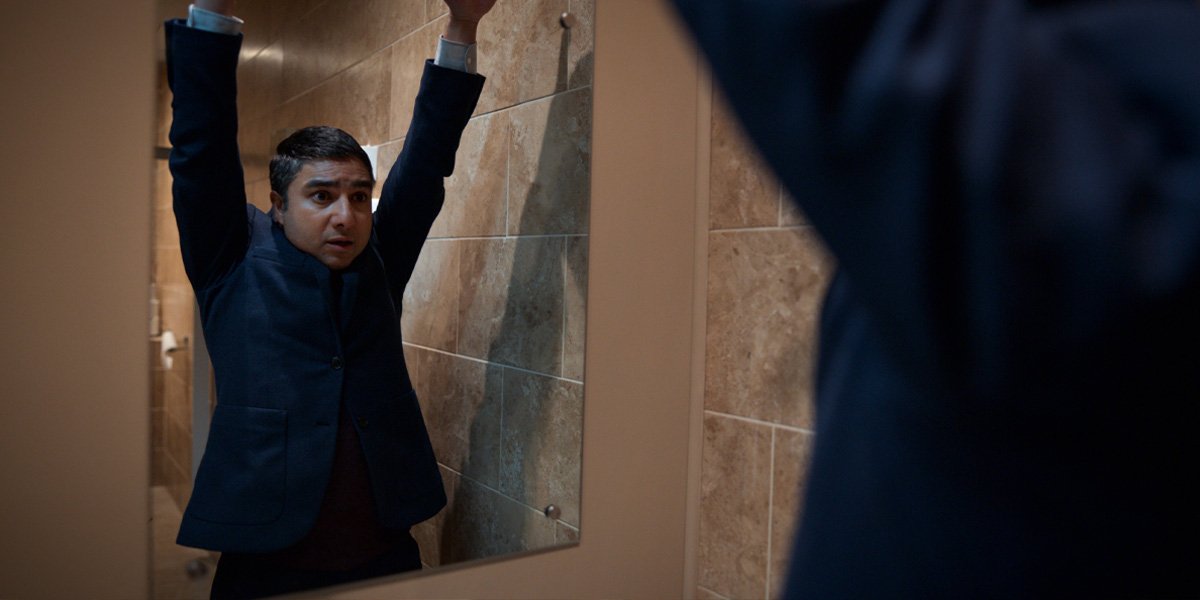 Nick Mohammed in "Ted Lasso," now streaming on Apple TV+. (Apple TV+)
With an equal amount of humour, emotion, and unfiltered honesty, Ted Lasso 's Season 2 Episode 5 reminds us that football is first and foremost a game.
---
Well, we knew this was coming. Ever since its epic premiere last month, Ted Lasso 's Season 2 has been dedicating more screentime to those characters that didn't get to be in as many scenes as the show's protagonists in Season 1. In Episode 1, we witnessed Dani Rojas's (Cristo Fernández) crisis of conscience, which called for the arrival of a new character who positively influenced the entire team, changing many dynamics. Episode 2 saw Roy Kent (Brett Goldstein) and Jamie Tartt (Phil Dunster) become much more self-aware, and both players acquire the courage to make choices that help them find purpose and redefine their own identity. Episode 3 showed us a Sam Obisanya (Toheeb Jimoh) like we've never seen before, who taught us the importance of "doing the right thing, even if you lose," while Episode 4 gave us a glimpse of Higgins' (Jeremy Swift) Christmas traditions, reinforcing the importance of embracing and accepting one another while displaying healthy dynamics and resolutions.
While all of this was going on, the show didn't forget to show us what the other characters were up to, and perhaps the most perplexing behaviour came from Nate (Nick Mohammed), whose sudden, unjustified outbursts of anger have been puzzling us since Season 2 began. Episode 5 finally shows us the root of Nate's all-too-relatable problems, and it does so by teaching us a lesson in assertiveness while reminding us that there's value in not taking ourselves too seriously all the time, and that the best choices come from following our hearts.
And so, it doesn't come as a surprise that Nate's mood swings come from his lack of confidence, which often makes it hard for him to be taken seriously by others – a fact that becomes painfully clear when we witness him trying to book a table by the window at a restaurant, where he plans to celebrate his parents' wedding anniversary, and eventually ending up with a table in the back. Thanks to Keeley's (Juno Temple) intuition, help comes to Nate in the most unexpected way, as an expert in assertiveness teaches him the difference between being loud and being commanding, and our assistant coach finds his own way to "make himself big" first and foremost in his own eyes. Rebecca (Hannah Waddingham) also continues her journey of self-discovery by turning to the only character who's in a happy relationship for advice on how to communicate with her "mystery man" on Keeley's dating app, and ultimately learns that the most powerful way to "market" one's self is to simply be honest.
Meanwhile, AFC Richmond faces another crisis, with another recent loss to come to terms with, an upcoming match against Sheffield, and an angry team Captain who seems to have lost all motivation. Which is when Ted (Jason Sudeikis) comes to the rescue, doing something incredibly predictable, but in a way that still manages to deeply affect us on an emotional level. What Ted does is enlisting the help of the only person who knows how to get to Isaac (Kola Bokinni), and that person is, of course, Roy Kent. But a lot is hidden behind the coach's apparently simple question, from Ted's realisation that his own methods aren't enough to get the team back on its feet, to Roy having to make a decision about his future that requires him to stop thinking about what's sensible, and start concentrating on what he needs. But the first lesson we learn from Roy is that "football is a f*ing game," which, as obvious as it might sound, is just the reminder that Isaac needed to remember what he loves about the game, and find the necessary strength and enthusiasm to motivate his teammates too.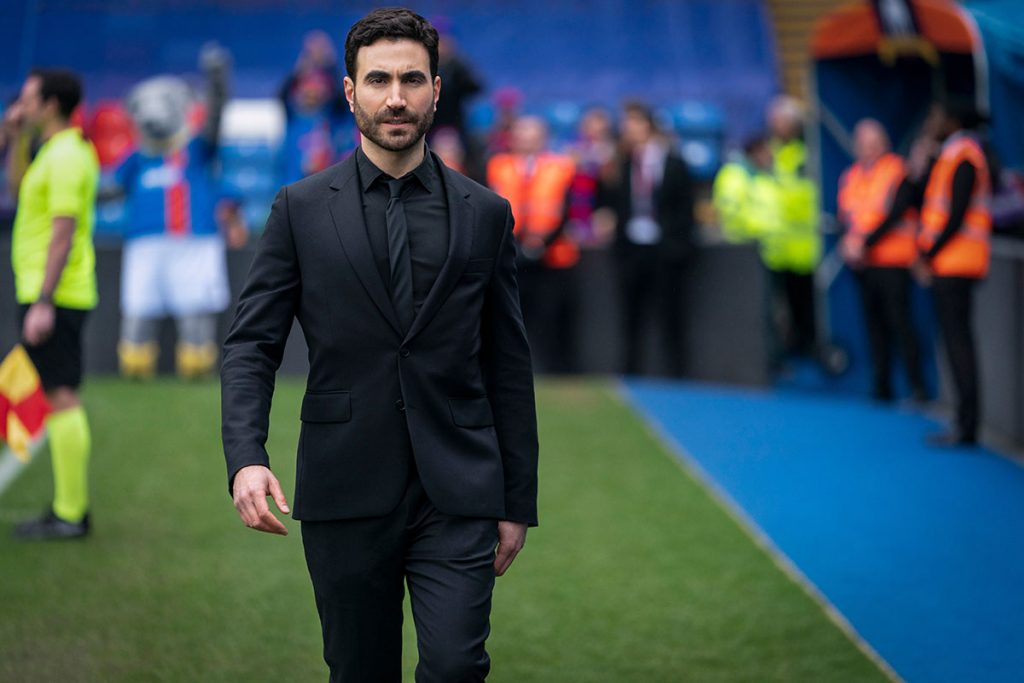 But getting Isaac "out of his head" is not the only reason why Ted turns to Roy, who faces yet another life-changing decision, and deals with it in the most Roy Kent-like way of all. It is with irony, wit and, most of all, style that the player realises what he needs to do and follows his instincts, and we are right there with him in one of Season 2 's most emotionally powerful scenes — a scene that is, at the same time, epic, hilarious, deeply meaningful, and nostalgic in the best possible way.
I'm not quite sure of where Ted Lasso is going to go with Bantr and Rebecca's mystery date, and there's a scene showing Ted texting and smiling that has me fear for the worst. Ever since Rebecca and Ted shared a hug in Season 1, it's been quite clear that the two characters might eventually end up together, but, if and when this does happen, I hope the series' writers find a way to make their potential relationship begin in a less predictable way than the highly foreshadowed possibility of the two of them having been unknowingly texting each other on a dating app.
But this is only a minor worry in an otherwise excellent episode. There are many hilarious puns and clever references in Episode 5, as well as a superbly written ending that leaves us anxiously awaiting next week's episode, and a series of well-timed exchanges that are bound to make you burst into laughter one second, and turn into an emotional wreck the next. There's also clever commentary about the perks that come with being a celebrity, as not only are we shown ordinary people who struggle with trivial tasks like restaurant reservations, but we also get a glimpse of famous people who don't always get special treatment, and react to unforeseen circumstances in incredibly ordinary ways. Above all, Episode 4 is about finding purpose and meaning, and about how putting one's needs first can help one become who they are meant to be — after all, what matters the most is actually enjoying the game.
---
Ted Lasso's Season 2 Episode premieres on Apple TV+ on August 20, 2021.