Ted Lasso Season 2 Episode 10 Review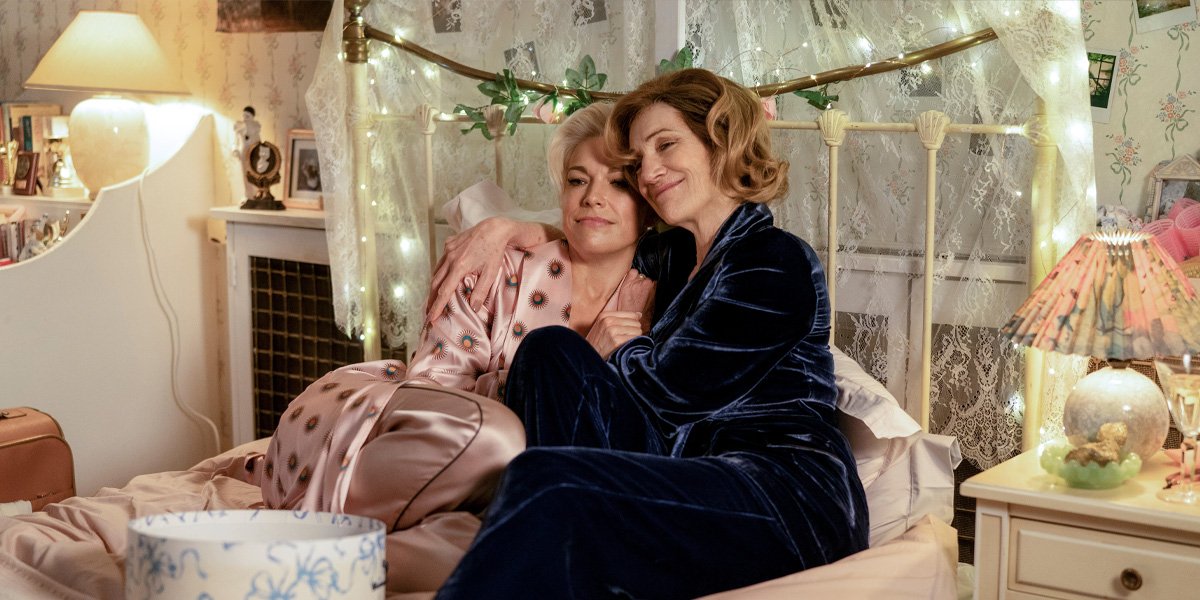 Hannah Waddingham and Harriet Walter in "Ted Lasso," now showing on Apple TV+. (Apple TV+)
Ted Lasso 's Season 2 Episode 10 returns to the show's usual format, and teaches us that valuable lessons can be learned from revisiting and accepting the past.
---
After last week's episode of Ted Lasso, "No Weddings and a Funeral" feels like a breath of fresh air. If Season 2 Episode 9 delayed any further exploration of the show's titular character's struggles to focus entirely on Coach Beard (Brendan Hunt), in an impressive exercise in style that deviated from the show's usual style, Episode 10 finally returns to the format we've come to love, using a funeral to help our characters deal with their issues and grow. After all, the biggest twist of the Season so far has been Ted (Jason Sudeikis) opening up to Sharon (Sarah Niles), in Episode 8, and telling her about his dad's suicide when he was a teenager. Episode 10 cleverly builds on that reveal by using a sudden death to explore another, all while having other characters revisit their own past trauma and develop stronger bonds with one another.
The death in question is that of Rebecca's (Hannah Waddingham) father, and the announcement couldn't have come at a worst time for our AFC Richmond owner, who suddenly finds herself in what might just be the beginning of a happy relationship, but who doesn't know whether or not to make it public, which is what Sam (Toheeb Jimoh) would like her to do. And, if the decision is put on hold by her father's sudden death, as both Rebecca and the team attend the funeral, having the episode take place in Rebecca's hometown is also a clever device to have familiar faces show up, each bringing their own share of drama. And even if some of these characters, like "Sassy" (Ellie Taylor) and Nora (Kiki May), are more welcome than others, like Rebecca's ex-husband Rupert (Anthony Head) and his family, every single one of them is essential to Episode 10's narrative, as each has a role in the narrative: it's thanks to Sassy and Keeley (Juno Temple) that the subject of Rebecca's mysterious date is approached, and Rupert's appearance gives the football club owner a chance to show her ex-husband that he can't get to her, not even on her father's funeral. But the most important lessons suprisingly come from Rebecca's mum, Deborah (Harriet Walter), who might have more in common with her daughter than we thought.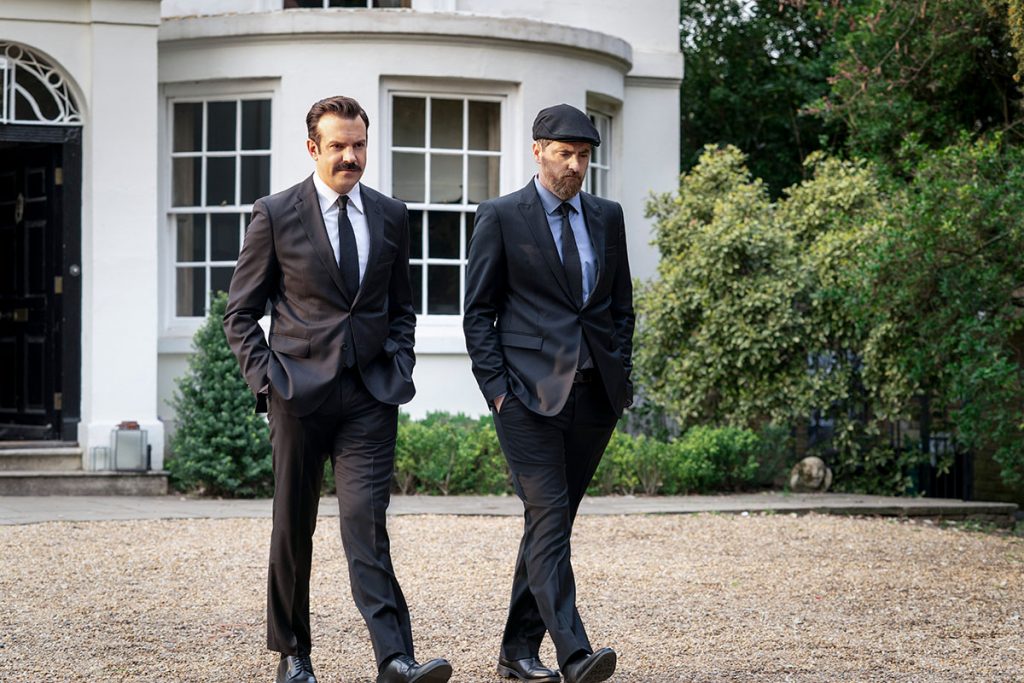 Of course, Ted also plays a major role in "No Weddings and a Funeral," an episode that enables him to finally come to terms with his own father's death, and to discover, with Sharon's help, that the anger he feels might actually be grief, after all. There's an interesting parallel to be drawn between Rebecca and Ted's situations, and the most powerful scene of the episode — a scene that is guaranteed have you in tears — teaches us that the only way to cope with grief is to accept the past, with all its "baggage," and let the people who love you take some of that pain on their shoulders, no matter how imperfect they are or how many mistakes they've made in the past. The connections we make, whether with family or with friends, are part of what makes life worth living, and Season 2 Episode 10 explores the kinds of bonds that take a lifetime fo build, but that, once established, can give you incredible strength and support.
Just like in the best Ted Lasso tradition, there's humour and heart in Episode 10, as well as surprising revelations that are bound to affect the team in the future, but there are also meaningful developments that make several characters even more well-rounded and authentic. With only two episodes left in the series, we've gotten to the core of a season that has been mostly about Ted and the AFC Richmond team's families, and how their past experiences have shaped their present in more than one way. With an upcoming match and more than one situation still unresolved, there's much to look forward to next week, starting from a new Ted Lasso who has finally managed to accept his own past.
---
Ted Lasso's Season 2 Episode 10 premiered on Apple TV+ on September 24, 2021.