Ted Lasso Season 2 Episode 6 Review

Brendan Hunt, Jason Sudeikis, Brett Goldstein and Nick Mohammed in "Ted Lasso," now on Apple TV+. (Apple TV+)
Thanks to superb writing and cinematography and a deeply affecting performance from Jason Sudeikis, Ted Lasso 's Season 2 Episode 6 is the best in the series so far.
---
We're halfway through the series, and we're starting to get to the core of Season 2. Episode 6 marks a welcome shift in pace forTed Lasso — a show that just keeps on delivering, surprising you with game-changing developments right when you think you know exactly where the series is headed. And so, if last week's episode led us to believe that a certain football team manager was unknowingly having conversations on an anonymous dating app with none other than the show's titular character, Episode 6 confirms that our conjectures were wrong. Not only that, but, if the entire season has been all about dedicating screentime to the show's secondary characters, allowing them to grow and find purpose, "The Signal" circles back to Ted (Jason Sudeikis) — the very same character that has been confined to the sidelines for pretty much the entire season. And so, we finally find out that there's a reason for the very little time dedicated to the coach over the course of Season 2's first half, and that reason has to do with the fact that Ted is, quite simply, not so essential anymore. As it becomes all-too-clear in Episode 6, not only is the team capable of succeeding without our histrionic protagonist, but there are other key figures in the show whose knowledge of the game, and of the players, makes them just as capable — if not even more capable — of leading AFC Richmond to victory.
If you think about it, even Season 1 saw Ted make more than one decision by simply choosing to trust others around him who knew more about football than he did: in Episode 3, the strategy that proves effective against Crystal Palace comes from Nate (Nick Mohammed), who's also the one who invites the team to do better with a powerful speech in Episode 7. Even Ted's genius idea to use inventive trick plays to confuse Manchester City in the show's epic Season 1 Finale doesn't really come from him, as it's Rebecca (Hannah Waddingham) who suggests that he should cause "complete and utter confusion" by turning his weaknesses into advantages; thinking about it, most of the inventive trick plays the team uses also come from the players themselves. Don't get me wrong: Ted's presence was still absolutely fundamental in Season 1, as he alone made AFC Richmond into a team, by teaching the players how to believe in themselves and how to treat each other with respect. But, if the team was in desperate need of Ted's optimism and energy in Season 1, Season 2 AFC Richmond is already a united team, and what the players need is a good football coach — a figure that, as it turns out, has actually been there all along.
That figure is (spoilers from now on), of course, Nate – the kit-man-turned-coach who has always known what was best for the team, but who desperately needed to work on his assertiveness to acquire enough confidence to become the kind of coach the team needed. Just like there's an explanation for Ted's absence from many of Season 2's key episodes, there's also a reason behind Nate's apparently bizarre mood swings in the first half of the season: just like everyone else, Nate needed to find his own way to become who he was meant to be, and he does it with one of the most epic, powerful scenes of the season. Of course, Ted has something to do with Nate's evolution from the insecure kit man who was surprised that someone remembered his name in Season 1 into the confident coach who follows his instincts and makes an unpopular decision that ultimately guarantees AFC Richmond's success in Season 2. But, if it's Ted's supportive presence in Season 1 that has enabled Nate to get to where he his, it's also Ted's absence in Season 2 that allows him to finally stand on his own two feet and thrive.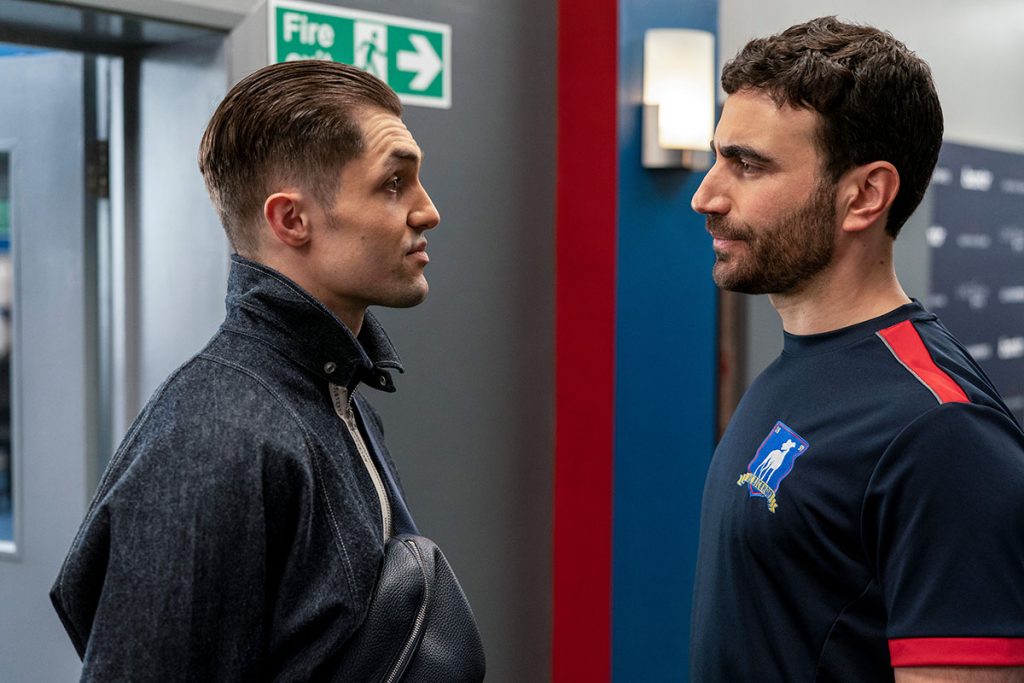 It's a great twist that we absolutely didn't see coming, as last week's episode left us cheering for Roy Kent's (Brett Goldstein) return, so we expected his presence, and not Nate's, to prove meaningful in Episode 6. Roy's comeback is, in fact, still very much important for the episode, not only as a source of comic relief but also as a means to show us a whole new side of Jamie Tartt (Phil Dunster) — a side that only the former captain could have brought out. In another key scene of "The Signal," we learn that Jamie doesn't need to abandon his former self completely in order to be a good football player and teammate: there's middle ground between the bully he used to be and the person who always "makes that extra pass" the way Ted taught him. To use Roy's words, there are times when one's allowed to "be a pr*ck," and the roughest parts of Jamie's personality can also be turned into an advantage on the field. Needless to say, it's an exceptional game that we witness in Episode 6, not only because of the hilarious (and, in a way, also heartwarming) "signals" exchanged between the players and the coaches, but also because it's so very rewarding to finally see AFC Richmond play well.
But there's more. What's even more impressive about this episode is the incredibly effective, goosebump-worthy scene the team of creatives behind Ted Lasso were able to craft — a scene that comes right after Ted experiences a panic attack, and that sees Rebecca look for him in the team's dressing room. But there's so much more happening behind the surface in this key moment for the show, and that's thanks to the combination of superb writing (Brett Goldstein), cinematography, editing and sound design — something we rarely get to see in television. As Rebecca enters the dressing room we've all come to know and love and heads towards Ted's office, and a long shot leaves just enough time to notice the familiar "believe" sign still hanging above the doorframe, we hear the commentator describe the ongoing match. It's a strange feeling that these images conjure within us when Rebecca sees Ted's jacket on the floor and realises, just as we do, that the coach might be gone for good, and this realisation comes at the exact moment when we hear the commentator announce that Richmond has just scored the winning goal. It's quiet in the dressing room, but it's loud out there, where the game is being played: this juxtaposition is reflected in Rebecca's own emotions, and made all the more evident when the team bursts in, celebrating the victory, with the everpresent "believe" sign looking over them.
See Also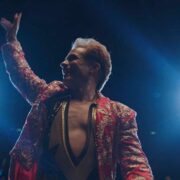 If the first five episodes of the season made us believe in every single one of the players by showing us their evolution, all while keeping us entertained with the show's signature humour, Episode 6 shifts the focus onto Ted with a poignant, unforgettable scene that instantly turns our attention back to the coach, reminding us what his absence from the stadium really means: the team may not need him anymore, but he certainly does need them. Of course, Ted's whereabouts will probably not come as a surprise, but that's not the point: it's taken Ted a season and a half to ask for help, and it's finally time for him to be brave, follow his own advice and stop avoiding his own issues.
A lot more happens in Episode 6, and every single scene is consistent with the show's tone and style: we get plenty of hilarious puns from Ted and Roy, the diamond dogs reunite and make us wiser, football fans warm our hearts with unexpected behaviour in the pub, and we get to see some beautifully healthy behaviour from Higgins (Jeremy Swift), who reminds us that, while some people can't be changed, others know you well enough to at least understand your attempts to get their attention. But the real focus of this week's narrative is Ted's storyline, made all the more impactful by Sudeikis' performance, in an episode where he finally gets to let his emotions come through. Six episodes are left in the series, and, while the upcoming FA Cup match at Wembley Stadium leads us to anticipate many more genius football strategies from Nate and some of those Jamie-Roy interactions we've come to cherish, Ted's recent developments make us hope for a second half of the season that delves deeper into the show's titular character, peeling off the many layers we've already had the chance to see, and revealing a completely different person underneath. We can't wait for that to happen.
---
Ted Lasso's Season 2 Episode 6 premiered on Apple TV+ on August 27, 2021.