June 2023: New Movies & Shows to Stream this Month

June 2023: all new movies and shows to stream this month, from films Flamin' Hot and Stan Lee to series And Just Like That and more!
June 2023 sees the releases of many new movies and shows! This month, some highly anticipated movies and festival favorites are going to hit streaming platforms, and we're also going to get the fourth and final season of Tom Clancy's Jack Ryan, a Robert Downey Jr. series, a new season of And Just Like That…, many new movies to binge watch throughout the month.
If you're looking for a new show to stream right now, we made a list of are all the new releases coming your way on Apple TV+, Disney+, HBO Max, Hulu, Netflix, Prime Video, Paramount+, Peacock, Shudder, and more! Find them all below in order of release and divided by movies and shows to watch on various streaming platforms. Scroll till the end for this month's season finales and films on VOD, check out June 2023 's theatrical releases and our list of most anticipated movies of 2023, and happy watching!
---
1. JUNE 2023: NEW MOVIES TO STREAM
DISNEY PLUS/STAR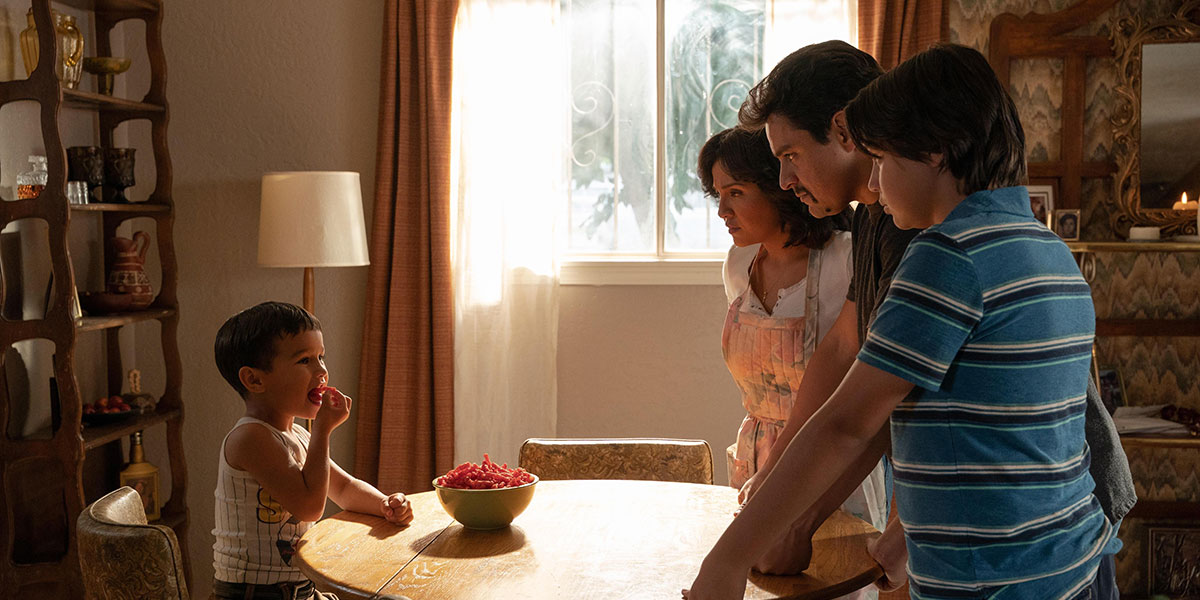 Flamin' Hot is the inspiring true story of Richard Montañez (Jesse Garcia), the Frito Lay janitor who channeled his Mexican American heritage and upbringing to turn the iconic Flamin' Hot Cheetos into a snack that disrupted the food industry and became a global pop culture phenomenon.
All Disney+, Hulu and Star Original Movies out in June 2023:
---
HULU
Anthem (2023): Reflecting upon "The Star-Spangled Banner," Anthem follows acclaimed composer Kris Bowers (Bridgerton, King Richard) and GRAMMY®-winning music producer Dahi (Travis Scott, Kendrick Lamar, Drake) as they take a musical journey traveling across America to create a new sound, inspired by what our country's national anthem might be if written in today's time.
All "Hulu Originals" Movies out in June 2023:
---
MAX (HBO)
The Stroll: The history of New York's Meatpacking District told from the point of view of transgender sex workers who lived and worked there. They recount the violence, policing, and gentrification that lead to a movement for transgender rights.
All Max Originals and New Movies out in June 2023:
---
NETFLIX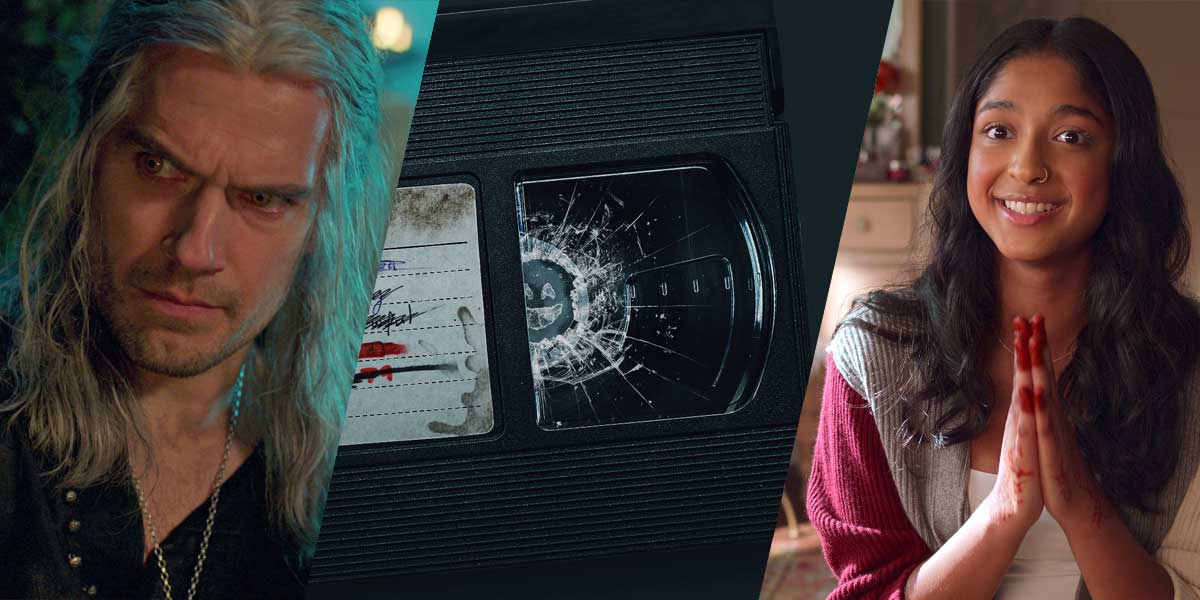 The sequel of Extraction, a new animated film, and more! Click on the link above for the full list, with trailer, release dates and plot information!
---
PARAMOUNT+
The Gold: On the 26 November 1983, six armed men broke into the Brink's-Mat security depot near London's Heathrow Airport, and inadvertently stumbled across gold bullion worth £26m. What started as 'a typical Old Kent Road armed robbery' according to detectives at the time, became a seminal event in British criminal history, remarkable not only for the scale of the theft, at the time the biggest in world history, but for its wider legacy. Out June 25.
---
PEACOCK
Based on the book by LeBron James and the Pulitzer Prize winning author of Friday Night Lights, Buzz Bissinger, Shooting Stars is the inspiring origin story of a basketball superhero, revealing how LeBron James and his childhood friends become the #1 high school team in the country, launching James's breathtaking career as a four-time NBA Champion, two-time Olympic Gold Medalist and the NBA's all-time leading scorer. Out June 2.
---
PRIME VIDEO
That Peter Crouch Film is the true story behind football's most unlikely hero. Belittled for his height and shunted from club to club, all logic suggests that he should not have had a successful career. The film explores the long, arduous journey to reach the top – filled with twists, stumbling blocks, self-doubt, and alienation. After nearly 25 years since signing his first professional contract, Peter Crouch has only one question to ask himself… how did he get here? Out June 22.
---
SHUDDER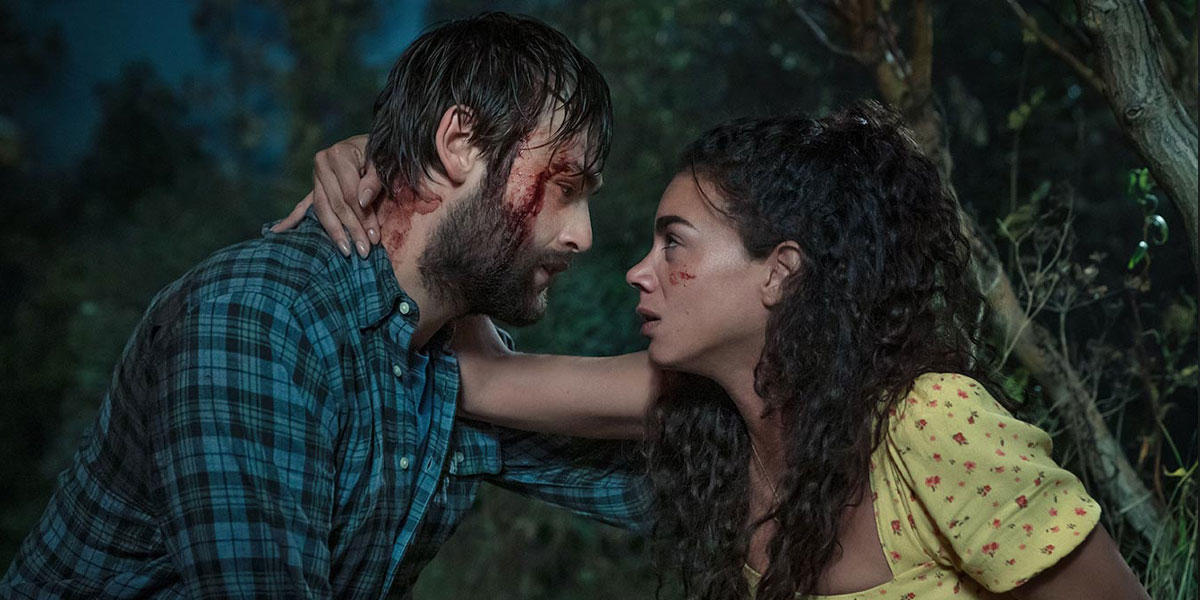 In Unwelcome, married couple Maya and Jamie escape their urban nightmare to the tranquility of rural Ireland only to discover malevolent and murderous goblins lurking in the gnarled, ancient wood at the foot of their new garden. As warned by their new neighbours, in Irish mythology, the Redcaps will come when called to help souls in dire need of rescue, but it's crucial to remember that there is always a dear price to pay for their aid.
New Movies on Shudder in June 2023:
---
2. JUNE 2023 : NEW SHOWS TO STREAM
APPLE TV+
The Crowded Room: Starring and executive produced by Tom Holland, The Crowded Room is a gripping, 10-episode limited series that stars Holland as Danny Sullivan, a man who is arrested following his involvement in a shooting in New York City in 1979. A captivating thriller told through a series of interviews with curious interrogator Rya Goodwin (Amanda Seyfried), Danny's life story unfolds, revealing elements of the mysterious past that shaped him, and the twists and turns that will lead him to a life-altering revelation.
All Apple TV+ Shows out in June 2023:
---
DISNEY PLUS
In Marvel Studios' new series Secret Invasion, set in the present day MCU, Nick Fury learns of a clandestine invasion of Earth by a faction of shapeshifting Skrulls. Fury joins his allies, including Everett Ross, Maria Hill and the Skrull Talos, who has made a life for himself on Earth. Together they race against time to thwart the imminent Skrull invasion and save humanity.
All Disney+ Shows out in June 2023:
---
HULU
The Full Monty (2023): The Full Monty gang is back after 25 years, swapping their stage costumes for dognapping, racing pigeons and one very unconventional hostage situation. Gaz might be older but he's no wiser, and best mate Dave refuses to get sucked into any more of his antics. But when tragedy strikes, the whole Monty gang must pull together for a common purpose: to honor an old friend.
All "Hulu Originals" and "Only on Hulu" Shows out in June 2023:
---
MAX (HBO)
From executive producer Michael Patrick King, alongside stars and executive producers Sarah Jessica Parker, Cynthia Nixon and Kristin Davis, Season 2 of AND JUST LIKE THAT… will debut this June on Max. Returning series regulars include Sarah Jessica Parker, Cynthia Nixon, Kristin Davis, Sara Ramírez, Sarita Choudhury, Nicole Ari Parker, Karen Pittman, Mario Cantone, David Eigenberg, Evan Handler, Christopher Jackson, Niall Cunningham, Cathy Ang and Alexa Swinton.
All Max & HBO Original Shows out in June 2023:
---
NETFLIX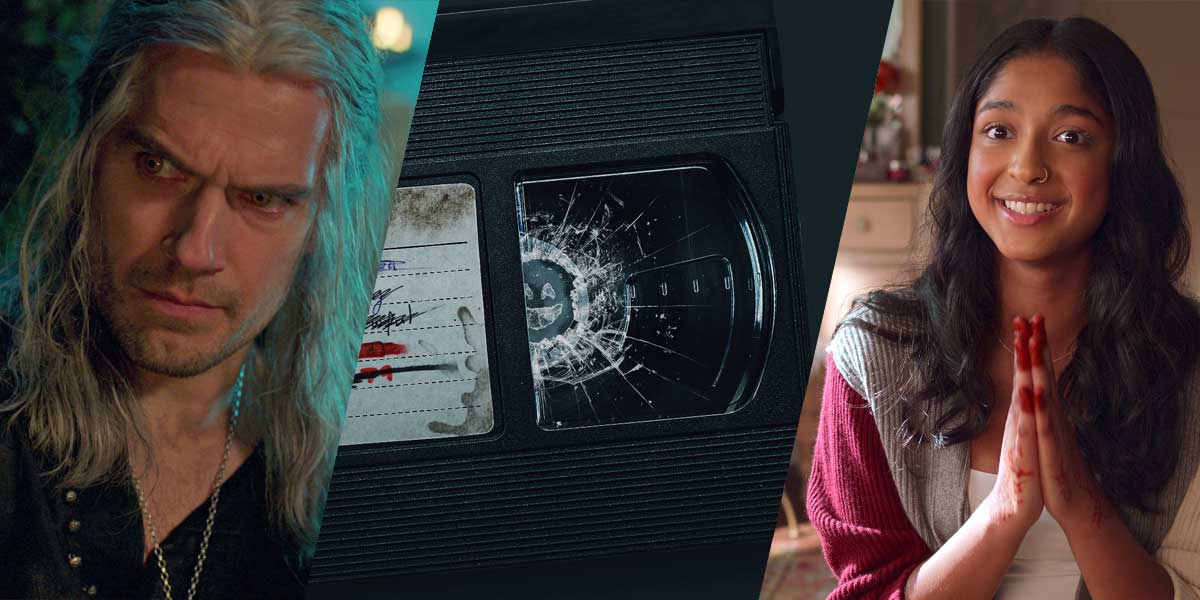 New seasons of The Witcher, Black Mirror, Never Have I Ever, and more! Full list with plot information, release dates and trailers behind the link!
---
PARAMOUNT+
All New Shows out on Paramount+ in June 2023:
---
PEACOCK
A dark comedic thriller, BASED ON A TRUE STORY is about a realtor, a former tennis star and a plumber who seize a unique opportunity to capitalize on America's obsession with true crime. Emmy Award nominee Kaley Cuoco stars as 'Ava Bartlett,' alongside Chris Messina as 'Nathan' and Tom Bateman as 'Matt.' Out June 8.
---
PRIME VIDEO
The fourth and final season of Tom Clancy's Jack Ryan finds the titular character on his most dangerous mission yet: facing an enemy both foreign and domestic. As the new CIA Acting Deputy Director, Jack Ryan is tasked with unearthing internal corruption, and in doing so, uncovers a series of suspicious black ops that could expose the vulnerability of the country. As Jack and the team investigate how deep the corruption runs, he discovers a far-worse reality—the convergence of a drug cartel with a terrorist organization—ultimately revealing a conspiracy much closer to home and testing our hero's belief in the system he has always fought to protect.
All Prime Video Originals out in June 2023:
---
SHOWS TO STREAM IN JUNE 2023: THIS MONTH'S SEASON FINALES