Falcon Lake (Film Review): A Ghostly Tale of Young Love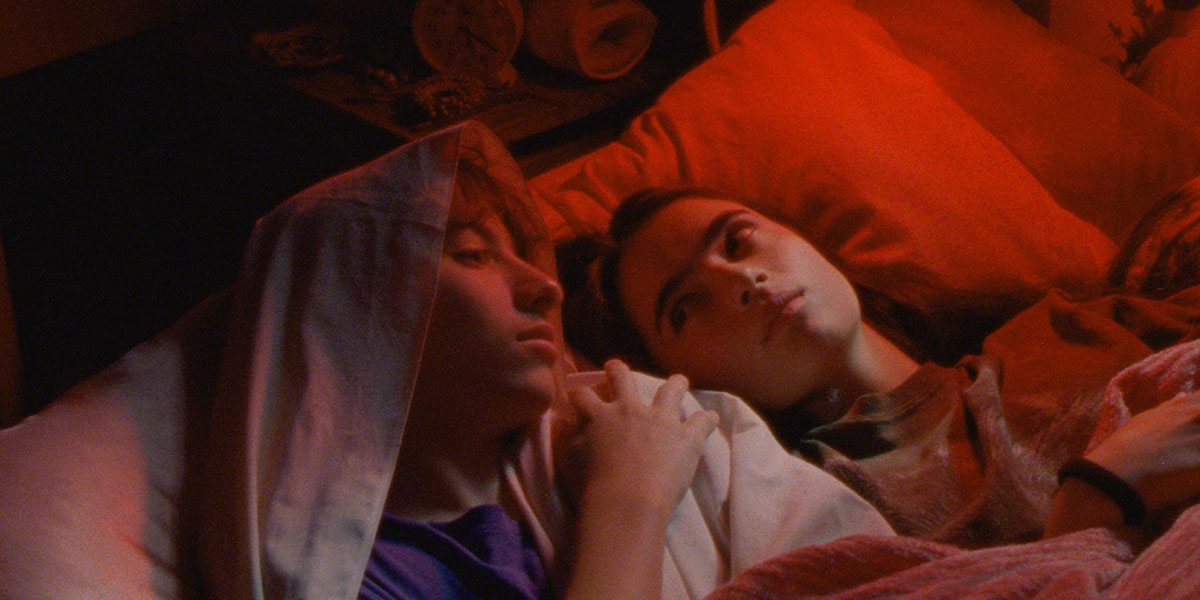 Falcon Lake (Cinéfrance Studios & Metafilms | Quinzaine des Réalisateurs)
Charlotte Le Bon's Falcon Lake tackles the growing pains of young love and intertwines it with a ghost story, adding dread-filled and endearing traits to a beautiful portrayal.
---

There are plenty of coming-of-age tales that blend magical realism with dramatic sensibilities in a way that I find fascinating and bewitching. In this year's Cannes Film Festival's Director's Fortnight selection, there are two of them, both directorial debuts: Elena López Riera's El Agua and Charlotte Le Bon's Falcon Lake. The two films begin in a way that may seem like they have the regular attainment of prominence approach but soon develop mesmerizing elements that make them unique and fascinating; it's even more impressive recognizing that they are feature debuts.
Falcon Lake is based on the 2017 graphic novel by Bastien Vivès, "A Sister" (in the tradition of the likes of Satrapi's Persepolis, Walden's Spinning, and Tamaki's This One Summer). However, it makes some changes in its narrative so that it can have a profound dreamy, and transient atmosphere. Charlotte Le Bon's feature is one part a coming-of-age tale and the other a ghost story, creating a good division between romantic and eerie and equal parts charming and mysterious.
Falcon Lake has a horror-like introduction, with an eerie score by Shida Shahabi attached to the background. The movie is set during the hot summertime; we follow a family coming from Paris visiting friends located in the Laurentides countryside region of Quebec. During this lengthy vacation, we see the forging of an unexpected bond that will unite two lonely kids. The two are the fourteen-year-old Bastien (Joseph Engel) and the savvy sixteen-year-old Chloé (Sara Montpe
tit), the hosts' daughter. The two younglings build a tentative yet precious relationship for the summer days. Thanks to Charlotte Le Bon's direction, as well as her screenplay (also penned by the author of the graphic novel), and the performance of the kids, the film captures the feeling of falling in love for the first time. While playing with genre conventions, especially in horror and drama, Le Bon expresses in a lovely fashion the way in which adolescents experience sexual desires through some minor "jump scares", a ghost story, and adorable sequences of the two becoming enamored.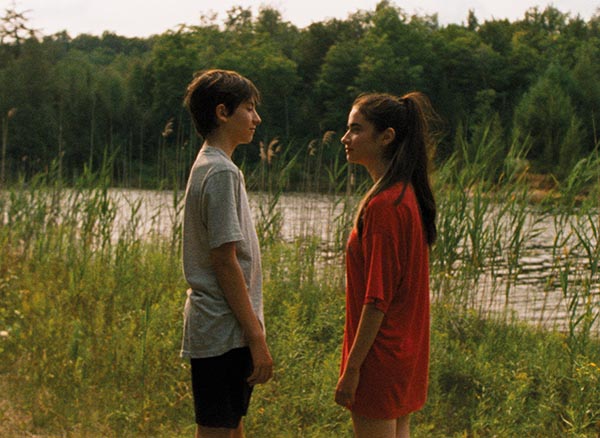 Chloé is the most interesting one, even if both of them get their equal time to shine and enchant the audience with their grounded performances. She spends her time thinking about a girl who recently died on the lake. Like Casey Affleck's character in David Lowery's A Ghost Story, there's a presence in the lake – there are ideas of ghostly manifestations coming from her as she slips onto a ghost getup herself. The way Montpetit's character talks about death and suffering have a bit of a reflection similar to the Lisbon sisters in Sofia Coppola's The Virgin Suicides.
However, unlike them, she doesn't want to experience that aching of deep despair; she plays dead. She does plenty of things like floating on a nearby lake for as long as possible or lying down on the road like roadkill. This is what sparks Bastien's interest in her. He desires to escape his youth, so he sees the relationship he's building with Chloé as that getaway. Even if it's just for the summer, he wants that venture – that's a remembrance that will last a lifetime.
Although the narrative contains several dark elements and eerie-looking photography, beautifully portrayed by cinematographer Kristof Brandl, at the heart of Falcon Lake, there are more moments of bliss than one might not expect from its dread-filled introduction. The dark is undercut by humorous dialogue and youthful romantic sequences that slowly develop an underneath sensation of trepidation that it isn't going to end with pure sunshine and roses. The ghost story haunts the scorching romanticism; like most stories, once the tragedy arrives, it will never leave. This is due to Le Bon's craft at the helm of this tale – her skills seem mature as if it wasn't her cinematic commencement.
See Also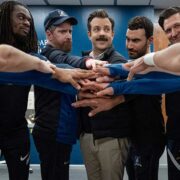 The sly misdirection causes a more significant pull towards what may happen to these kids we have grown attached to. It isn't foreshadowed, but that easy-breezy haze feels too good to be true as the narrative transgresses. This is a tricky material to land, so props to the crew for crafting it in a fascinating yet savvy manner. Le Bon misdirects the audience while still delivering signals of forthcoming tragedy, yet we, the audience, ignore them because we're entranced with the relationship forged. What was once alluringly heartwarming ends in sheer sorrow.
It isn't doomed love but an ethereal reflection of love at first sight. It's a symbiotic daydream botched by intangible nightmares. Is it all a reflection of the growing pains of young love? Is it a depiction of the distance caused by loneliness as one wants to fit in with a crowd and finally finds a person who will give them attention? Well, it's both and much more. By leaving a proper amount of space for ambiguity in the narrative, each viewer might analyze Falcon Lake in many ways, as it has plenty of layers one might want to explore. Albeit all conclusions point to tragedy once the credits have rolled.
Charlotte Le Bon has a swift and warm filmmaking hand that balances the various expressionistic and mysterious elements present in this adaptation. If there's one thing for sure, I will be looking forward to her next feature. As her skills are polished and her writing becomes even more swift, the possibility of her delivering yet another intriguing piece that misdirects the viewer is imminent. It had me swinging my inside feelings. This cinematic venture will have you thinking about those hot summer days, your first kiss, and even your first significant loss, and it's all for the best.
---
Falcon Lake premiered at the 2022 Cannes Film Festival's Quinzaine des Réalisateurs on May 22, 2022. The film will be released in select US theaters on June 2, 2023, and digitally on June 13.