June 2023: New Movies on Digital & VOD This Month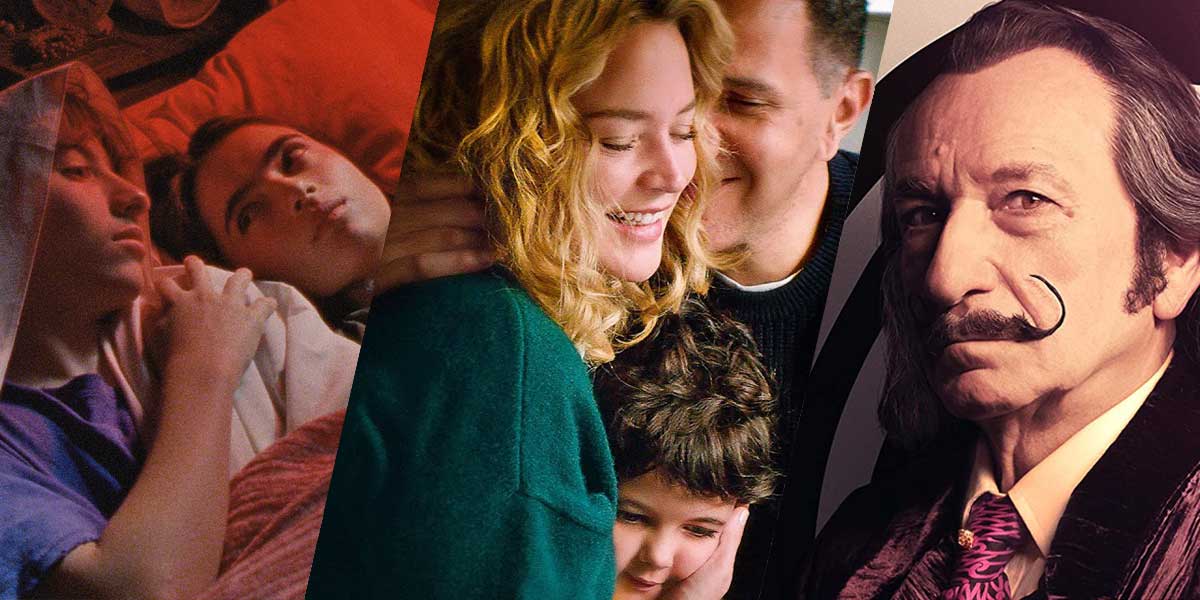 ---
June 2023: the new movies to watch on Digital and VOD this month, from anticipated hits to new films and releases out right now or coming soon!
Many new movies are going to be released on digital and VOD in June 2023, including festival hits, box office successes, and promising indie films! Here are all the new releases we could find that are either out right now or coming soon this month.
So let's take a look at the new movies on digital and VOD out in June 2023! You'll find them in order of release and divided by films to watch digital and on demand in the US and in the UK. Check out our list of movies coming to theaters in June and June 2023's Netflix originals, and don't forget to read our list of most anticipated movies of 2023! Happy watching!
---
1. JUNE 2023: NEW ON DIGITAL & VOD – U.S. RELEASES
BUDDY GAMES: SPRING AWAKENING
Director: Gabriel McKinley
U.S. Release: June 2
U.K. Release: TBA
Official synopsis: Dan Bakkedahl (Veep), Kevin Dillon (Entourage), Josh Duhamel (Transformers Franchise), James Roday Rodriguez (Psych), and Nick Swardson (Grandma's Boy) reunite for the hilariously outrageous sequel to the hit comedy! Faced with their biggest challenge yet, the gang sets out to honor a lost friend only to find themselves in the middle of where it all began – Spring Break – where they learn their old school ways of partying hardly compete with today's generation.
---
CONCERNED CITIZEN
Director: Idan Haguel
U.S. Release: June 2
U.K. Release: out now on digital and on demand! Watch Concerned Citizen!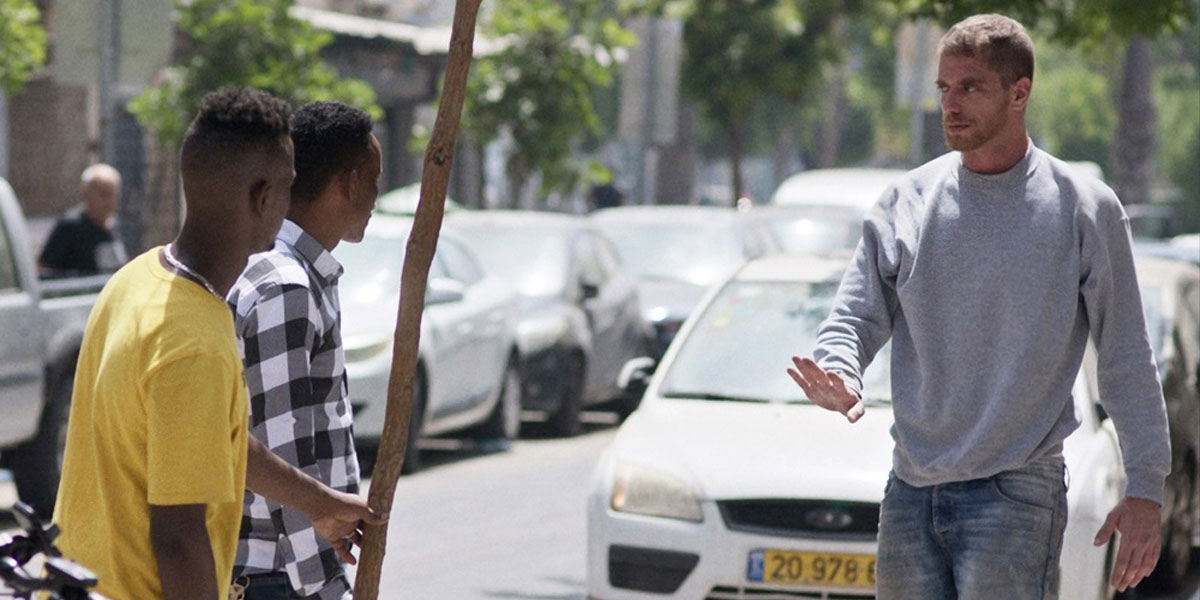 Official synopsis: A dark comedy about gentrification in which a socially progressive man's attempt to improve his Tel Aviv neighborhood goes unexpectedly awry. A satirical parable about the insidious ways in which privilege can unleash prejudice within.
---
FOLLOW HER
Director: Sylvia Caminer
U.S. Release: June 2
U.K. Release: TBA
Official synopsis: Jess (Dani Barker) has finally found her hook: secretly filming creepy interactions she encounters via online job listings, and using the kinks of others to fuel her streaming success. For her next episode, she's been hired by Tom (Luke Cook) to write the ending of a screenplay in a remote, lavish cabin. Once there, the alluring self-proclaimed screenwriter hands her a script in which the two of them are the main characters. This client isn't what he seems, and even though the money's great… the real payment here could cost her life. Follow Her is a psycho-sexual thriller which questions the ethical boundaries of social media.
---
KOKO: A RED DOG STORY
Director: Aaron McCann
U.S. Release: June 2
U.K. Release: TBA
Official synopsis: An ordinary dog uses its good fortune and ability to connect with people to catapult to fame.
---
MERCY
Director: Tony Dean Smith
U.S. Release: June 2 on demand, out now on digital
U.K. Release: TBA
Official synopsis: Leah Gibson (Jessica Jones), Jonathan Rhys Meyers (Vikings) and Academy Award® Winner* Jon Voight (Coming Home) star in this action-packed thriller. An ex-military doctor finds herself in a deadly battle for survival when the Irish mafia seize control of the hospital at which she works. When her son is taken hostage, she is forced to rely upon her battle-hardened past and lethal skills after realizing there's no one left to save the day but her.
---
PADRE PIO
Director: Abel Ferrara
U.S. Release: June 2
U.K. Release: TBA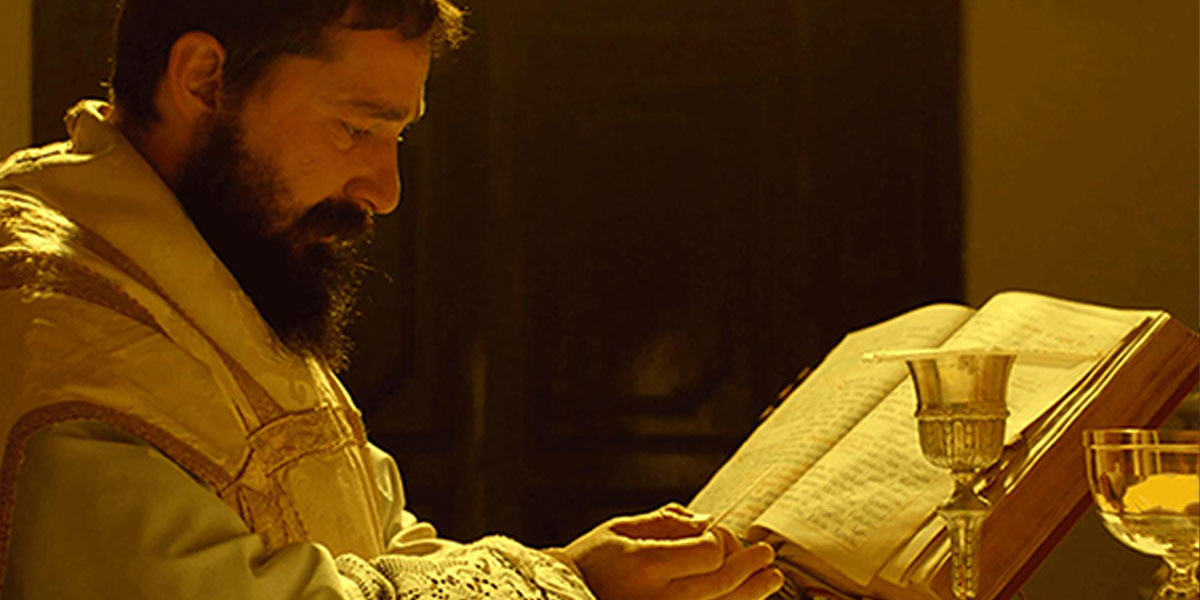 Full Review: Padre Pio (2023): Ferrara's Anti-Fascist Prayer
---
SIMULANT
Director: April Mullen
U.S. Release: June 2
U.K. Release: TBA
Official synopsis: Set in the near future, a humanoid enlists a global hacker to remove all restrictions on his thoughts and capabilities, triggering an A.I. uprising and a government manhunt to eliminate the rise of the machine consciousness.
---
ALL MAN: THE INTERNATIONAL MALE STORY (LIMITED)
Director: Peter Jones
U.S. Release: June 6
U.K. Release: TBA
Official synopsis: ALL MAN: The International Male Story tells the remarkable journey of how an unlikely band of outsiders designed one of the most sought-after mail-order catalogs of the 70s and 80s, forever changing the way men look at themselves, at each other, and how the world would look at them.
---
HOLLYWOOD DREAMS AND NIGHTMARES: THE ROBERT ENGLUND STORY
Director: Chris Griffiths
U.S. Release: June 6
U.K. Release: TBA
Official synopsis: Since first donning a tattered fedora and a glove of eviscerating blades in 1984, Robert Englund has become one our generation's most beloved horror icons. Englund has risen to stand shoulder to shoulder in the pantheon of movie legends alongside such greats as Boris Karloff and Christopher Lee. His portrayal of Freddy Krueger is without doubt a moment as visceral to the horror genre as Chaney's werewolf or Karloff's ground-breaking realisation of Frankenstein's monster.
Yet few realise the depths of England's true power as a character actor away from the latex mask and iconic red and green jumper. A classically trained actor and talented director, Englund has starred in many well-received movies in the years since Freddy's cinematic birth as well as directing his own feature film.
---
NELLY & NADINE
Director: Magnus Gertten
U.S. Release: June 6
U.K. Release: TBA
Official synopsis: Nelly & Nadine is the unlikely love story between two women falling in love on Christmas Eve, 1944, in the Ravensbrück concentration camp. Despite being separated in the last months of the war, Nelly and Nadine manage to later reunite and spend the rest of their life together. For many years their love story was kept a secret, even to some of their closest family. Now Nelly's grandchild, Sylvie, has decided to open Nelly and Nadine's unseen personal archives and uncover their remarkable story.
---
SAM NOW
Director: Reed Harkness
U.S. Release: June 6
U.K. Release: TBA
Official synopsis: Filmed over 25 years, the film follows filmmaker Reed Harkness and his brother Sam as they embark on a 2,000-mile road trip in search of Sam's missing mother. Because of his mother's absence, we witness the effects of Sam's trauma in his interpersonal relationships, both in adolescence and adulthood. The film explores themes of intergenerational trauma, mental health, and coming of age through a unique hybrid narrative approach.
---
SOMEWHERE IN QUEENS
Director: Ray Romano
U.S. Release: June 6 on digital, June 16 on VOD
U.K. Release: TBA
Official synopsis: Leo Russo (Ray Romano) lives a simple life in Queens, New York, with his wife Angela (Laurie Metcalf), their son "Sticks" (Jacob Ward), and a colorful network of Italian-American relatives and friends. After Sticks gets a life-changing opportunity to play college basketball, Leo goes to unexpected lengths to try and make sure his son doesn't follow in his footsteps and end up in his family's construction business, in this heartfelt comedy directed by Romano and featuring Sebastian Maniscalco and Tony Lo Bianco.
---
WHO YOU GONNA CALL?
Director: Fran Strine
U.S. Release: June 8
U.K. Release: TBA
Official synopsis: Filmmaker Fran Strine explores the riveting true story of the man who wrote and recorded the global smash hit song "Ghostbusters," which became a universally recognized pop culture classic.
---
97 MINUTES
Director: Tim Vuorensola
U.S. Release: June 9
U.K. Release: July 10
Official synopsis: In a race against time, a hijacked 767 hurtles towards disaster, with its fuel reserves dwindling rapidly… Despite strong opposition from NSA Deputy Toyin (Jo Martin – Batman Begins, Chalet Girl), NSA Director Hawkins (Baldwin), takes a bold step by ordering the plane to be shot down, with the aim of preventing catastrophic damage on the ground…
The lives of the innocent passengers now rest solely in the hands of Alex (Meyers) an undercover Interpol agent, who has been embedded in the terrorist cell. The clock is ticking, with only 97 Minutes – can he save them?
---
DALÍLAND
Director: Mary Harron
Global Release: June 9
Official synopsis: Directed by acclaimed filmmaker Mary Harron (I SHOT ANDY WARHOL, AMERICAN PSYCHO), DALÍLAND stars Sir Ben Kingsley as the titular Salvador Dalí, one of the most world-renowned artists of the 20th century and focuses on the later years of the strange and fascinating marriage between Dalí and his wife, Gala (Barbara Sukowa), as their seemingly unshakable bond begins to stress and fracture. Set in New York and Spain in 1974, the film is told through the eyes of James (Christopher Briney), a young assistant keen to make his name in the art world, who helps the eccentric and mercurial Dalí prepare for a big gallery show. Rupert Graves, Suki Waterhouse, Andreja Pejic and Ezra Miller also star.
---
DEVILREUX
Director: Thomas J. Churchill
U.S. Release: June 9
U.K. Release: TBA
Official synopsis: Tony Todd (Candyman franchise) and Vincent M. Ward ("The Walking Dead") star in this horrific, bloody tale of revenge from beyond the grave. After serveral thrill-seeking teens go missing, Detective Bobbie Briggs investigates the lone survivor and her incredible tale of Devilreaux, an undead, shovel-wielding monster seeking revenge for murders committed long ago. Now, Briggs must visit the legend's abandoned farmhouse to confront Devilreaux himself – and try to survive his vengeful, razor-sharp shovel.
---
PLAYING WITH FIRE
Director: Alan Miller
U.S. Release: June 9
U.K. Release: TBA
Official synopsis: Jeannette Sorrell, after being told by the Juilliard School and the Cleveland Orchestra that no one will hire a woman conductor, forms her own Baroque orchestra, Apollo's Fire. She shows us how she can transform the notes on the page into musical sounds in her ear and express them with her gestures to the musicians.
---
THE SECRET KINGDOM
Director: Matt Drummond
U.S. Release: June 9
U.K. Release: August 21
Official synopsis: Join siblings Peter and Verity on a magical journey to The Secret Kingdom! Hidden beneath their bedroom floor lies a land of enchantment, which must be protected from an ancient enemy – the evil Shroud. As they embark on their quest to unite five mystical treasures and save the Kingdom, Peter and Verity must face epic challenges that will test their bravery to the limit.
---
UNIDENTIFIED OBJECTS
Director: Juan Felipe Zuleta
U.S. Release: June 9
U.K. Release: TBA
Official synopsis: An uptight dwarf and his free-spirited, alien-obsessed neighbor hit the road on a border-defying search for their place in the universe.
---
AMERICONNED
Director: Sean Claffey
U.S. Release: June 13
U.K. Release: TBA
Official synopsis: AMERICONNED is a film about income inequality in the US and the tragic destabilizing effects to Americans. Radical inequality has led to radicalization at every level of society, and this powerful documentary depicts what happens when America hits its tipping point by looking back through our history at similar critical moments of instability. The labor movement of the past was born in times like these. We must restore the path to the once great middle class that now suffers in silence.
---
BONE COLD
Director: Billy Hanson
U.S. Release: June 13
U.K. Release: TBA
Official synopsis: After bad intel from headquarters results in a tragic civilian death, an elite sniper duo attempts to flee the area but can't seem to shake a mysterious, inhuman creature stalking them from the shadows.
---
CANNIBAL CABIN
Director: Louisa Warren
U.S. Release: June 13
U.K. Release: TBA
Official synopsis: In this unique, gripping horror tale, a rollicking road trip turns into a terrifying bloodbath. When a mysterious woman tells five young people about a secret music festival in the countryside, they join her, only to get lost en route. Their troubles continue when they have car problems, forcing them to hole up in a lakeside cabin. As the strange, savage locals quietly stalk, attack, and devour the travelers one by one, the survivors begin to suspect that their arrival here was no accident.
---
THE END OF SEX
Director: Sean Garrity
U.S. Release: June 13
U.K. Release: July 3
Official synopsis: The End of Sex tells the story of a married couple (Hampshire and Chernick) who are feeling the pressures of parenting and adulthood. After they send their young kids to camp for the first time, they embark on a series of comic sexual adventures to reinvigorate their relationship.
---
FALCON LAKE
Director: Charlotte Le Bon
U.S. Release: June 13
U.K. Release: TBA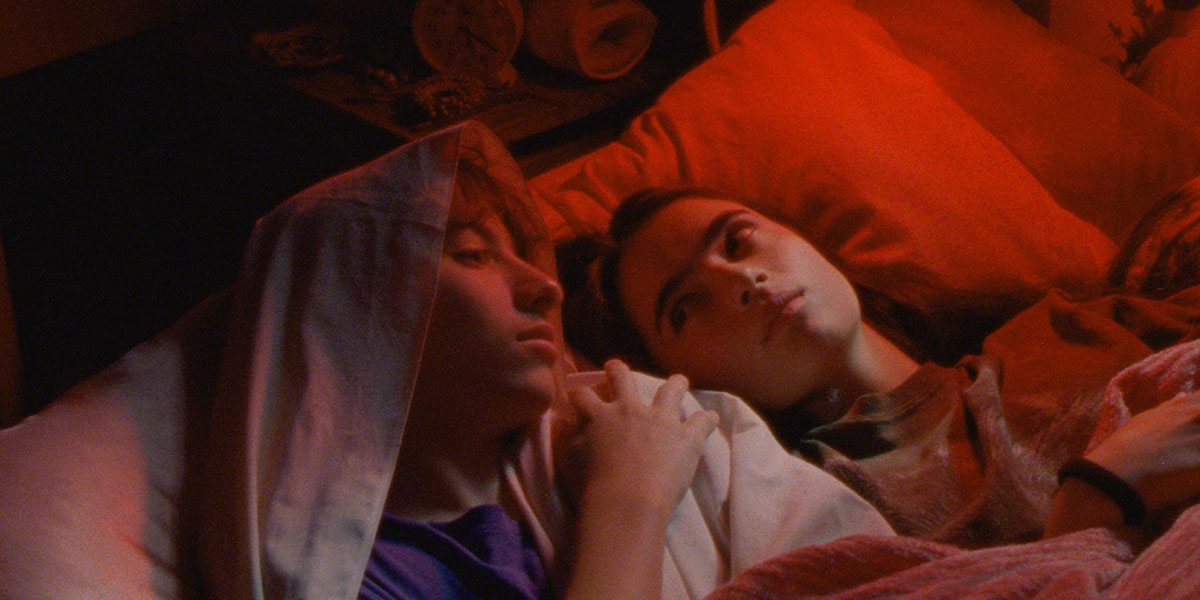 Official synopsis: A shy teenager on a summer vacation experiences the joy and pain of young adulthood when he forges an unlikely bond with an older girl.
---
HORSEPLAY
Directors: Marco Berger
U.S. Release: June 13
U.K. Release: TBA
Official synopsis: In the hot Argentine summer a group of friends get together to enjoy the holiday. They drink, party hard and make videos together. A rare mix of homophobia and horseplay comes together, however under the surface jealousy and violence begin to emerge. A twisted triangle of friends between a repressed gay, a secret bisexual boy and a homophobe will push tensions to the limit.
---
MAGGIE MOORE(S)
Director: John Slattery
U.S. Release: June 16
U.K. Release: TBA
Official synopsis: When two women with the same name are murdered days apart, small-town police chief Jordan Sanders (Hamm) finds himself wading through an unlikely collection of cheating husbands, lonely hearts, nosy neighbors and contract killers in an effort to put the pieces of the case, and his life, together. The film is inspired by actual events.
---
I AM T-REX
Director: Cai Shangming and Chen Silin
U.S. Release: June 20
U.K. Release: TBA
Official synopsis: After a power-hungry dinosaur from outside the valley attacks the king of dinosaurs by surprise, a young T-Rex escapes and begins to train, vowing never to return until he is the biggest and bravest in all the land—and finally strong enough to challenge the evil Fang and restore peace to Green Valley.
---
JOHN WICK: CHAPTER 4
Director: Chad Stahelski
U.S. Release: out now on digital & 4K Ultra HD Combo Pack, June 13 on demand
U.K. Release: out now on digital
Read also: All John Wick Movies Ranked From Worst to Best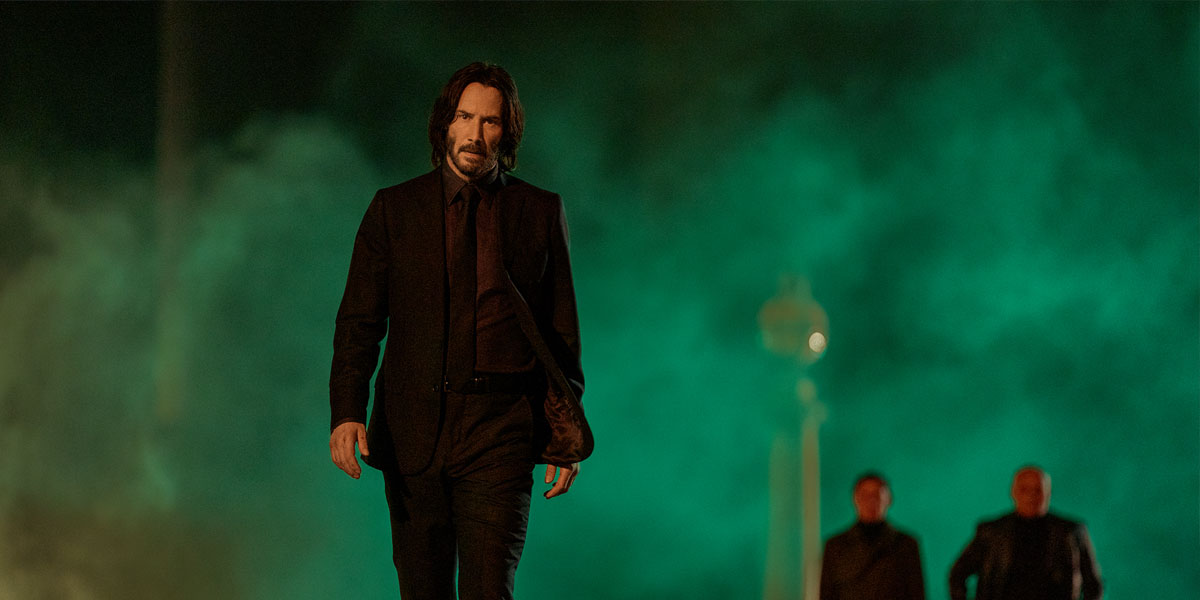 Official synopsis: John Wick (Keanu Reeves) uncovers a path to defeating The High Table. But before he can earn his freedom, Wick must face off against a new enemy with powerful alliances across the globe and forces that turn old friends into foes.
---
ARE YOU THERE GOD? IT'S ME, MARGARET
Director: Kelly Fremon Craig
Global Release: June 20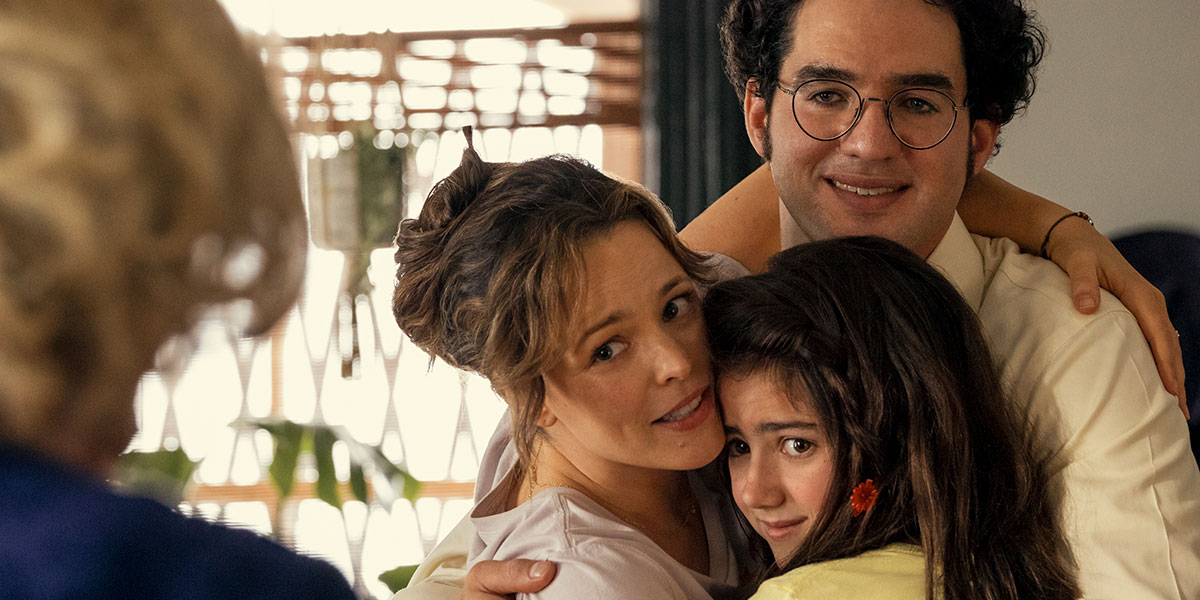 Official synopsis: Margaret Simon is just eleven going on twelve when her family moves from New York City to Farbrook, New Jersey. Margaret's mother is Christian and her father is Jewish. Margaret has been raised without an affiliation to either faith, and does not practice an organized religion, although she frequently prays to God in her own words, beginning by saying, "Are you there God? It's me, Margaret."
She is beginning to feel uncomfortable with her lack of a religious affiliation. For a school assignment, she chooses to study people's religious beliefs, hoping to resolve the question of her own religion in the process. Part of her study involves attending different places of worship to better understand religious practice and also to see if one of them might be right for her. She enjoys spending time with her Jewish paternal grandmother, Sylvia Simon, who loves her as she is, and hopes Margaret will embrace Judaism after taking her to her synagogue for Rosh Hashanah services.
---
OTHER PEOPLE'S CHILDREN
Director: Rebecca Zlotowski
U.S. Release: June 20
U.K. Release: out now on digital and on demand!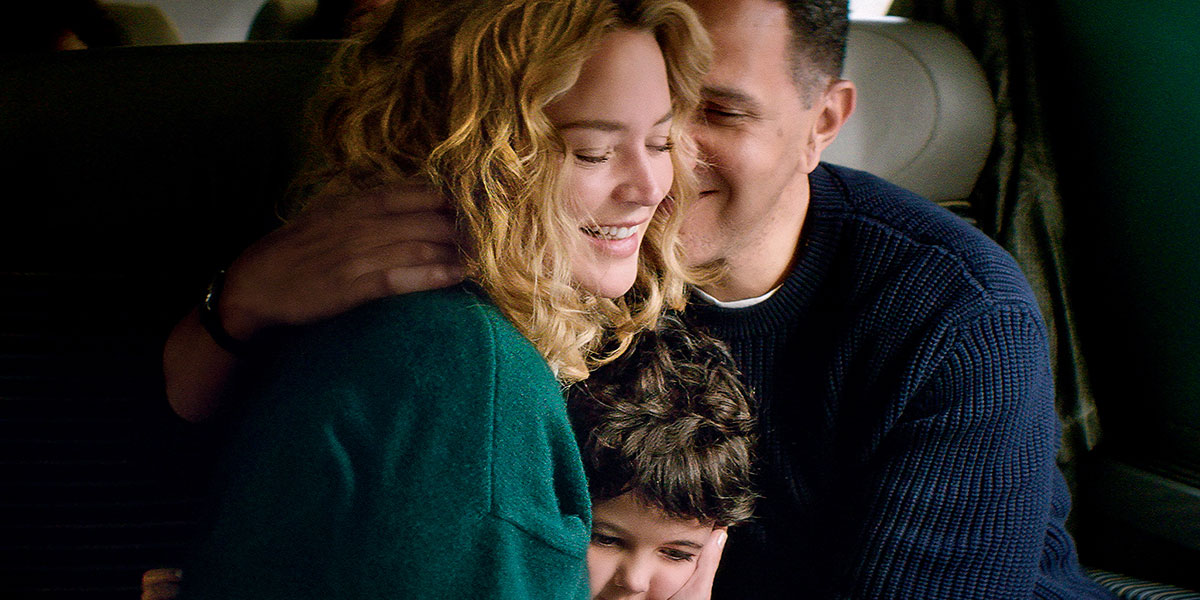 Official synopsis: Dedicated high school teacher Rachel (Virginie Efira) forms a deep bond with her boyfriend's young daughter Leila. Fearing becoming an extra in her own life, Rachel must decide whether to embrace the entanglements of her current situation or strike out again on her own. Other People's Children is a soulful, sexy, and resolutely grown-up story of the elusive quest for agency and belonging.
---
SUBLIME
Director: Mariano Biaisin
U.S. Release: June 20
U.K. Release: February 6
Official synopsis: Shy 16-year-old Manuel (Martín Miller) comes alive when he, his best friend Felipe (Teo Inama Chiabrando) and other buddies form a garage rock band. The two boys, friends since childhood, have a close, easy relationship made even more intense with the band and their music making. Strains develop for Manuel when his best mate starts dating a girl. Manuel also begins to date a female classmate, yet all the while suppressing his nascent sexual feelings for Felipe. Confused, and fearful that his feelings are not mutual, he retreats into himself, eventually lashing out which forces him to confront his feelings head on.
---
SURROUNDED
Director: Anthony Mandler
U.S. Release: June 20
U.K. Release: TBA
Official synopsis: Five years after the Civil War, freedwoman and former Buffalo Soldier Moses "Mo" Washington travels west to lay claim on a gold mine- the summation of years of toil for Mo and her community. It is a mean, dangerous world for an unaccompanied Black woman in 1870 America and so Mo travels into the deep frontier disguised as a man.
After her stagecoach is ambushed by a group of murderous thieves, Mo is forced to hold legendary outlaw Tommy Walsh captive while the remaining surviving passengers seek out help. What ensues is a battle of wills, blurring the line between captor and captive, as they both try to survive the harsh western landscape. Directed by Anthony Mandler and written by Andrew Pagana & Justin Thomas and Andrew Pagana, the film stars Letitia Wright, Jamie Bell, Jeffrey Donovan, with Brett Gelman and Michael K. Williams.
---
THE ANGRY BLACK GIRL AND HER MONSTER
Director: Bomani J. Story
U.S. Release: June 23 on digital and on demand. It will also stream on ALLBlk and on Shudder at a later date
U.K. Release: TBA
Official synopsis: Vicaria is a brilliant teenager who believes death is a disease that can be cured. After the brutal and sudden murder of her brother, she embarks on a dangerous journey to bring him back to life. Inspired by Mary Shelley's Frankenstein, "The Angry Black Girl and Her Monster" thematically challenges our ideas of life and death. Writer and director Bomani J. Story crafts a thrilling tale about a family that, despite the terrors of systemic pressure, will survive and be reborn again.
---
THE COUNTRY CLUB
Director: Fiona Robert
U.S. Release: June 23
U.K. Release: TBA
Official synopsis: College applications are approaching. Worried about their father being laid off, two resourceful teenage girls hatch a plan to win a junior golf tournament prize at a prestigious Hamptons country club. But once they encounter the quirky, wealthy patrons at the club, they are thrust on an adventure of mistaken identity, love, and finding friendship in the most unlikely of people.
---
I'LL SHOW YOU MINE
Director: Megan Griffiths
U.S. Release: June 23
U.K. Release: TBA
Official synopsis: I'll Show You Mine tells the story of Priya Sura, an author who found breakout success when she wrote a memoir about her abusive father. She has since made a career of exploring her own trauma through a feminist lens. Recently, however, she has been finding it harder and harder to have an emotional connection in her writing. So she's now mining someone else's trauma by interviewing Nic, her nephew by marriage, about his history of exploitation as a gender nonconforming model and pansexual poster boy. But Nic won't engage without a quid pro quo, so to get to the most hidden parts of his story, she must dig into areas she has scrupulously managed to avoid in her own.
---
SHEROES
Director: Jordan Gertner
U.S. Release: June 23
U.K. Release: TBA
Official synopsis: Isabelle Fuhrman, Sasha Luss, Wallis Day, and Skai Jackson star in Sheroes – the ultimate adrenaline-fueled thrill ride from a producer of Spring Breakers. When four thick-as-thieves friends arrive in Thailand for a hedonistic adventure, they quickly find themselves in over their heads when one of them is kidnapped by a notorious drug lord. As they fight to stay alive and protect each other, they'll employ their unique set of skills and unleash their fierce loyalty in a heart-pumping battle for survival.
---
BARBIE NATION – 25TH ANNIVERSARY DIRECTOR'S CUT
Director: Susan Stern
U.S. Release: June 27
U.K. Release: TBA
Official synopsis: Before there was Greta Gerwig's Barbie, there was BARBIE NATION, an iconic cult classic set to make its highly-anticipated online debut on Tuesday, June 27 in an enhanced Director's Cut version.
Barbie Nation fearlessly delves into the depths of Barbie's dreamhouse, intimately exploring the peculiar ways in which people have embraced Barbie throughout history – and the doll's own saucy rise from a German sex toy to the savior of Mattel.
For the very first time, this captivating hidden gem will be readily accessible, offering an all-new scene featuring the cherished 'Black Barbie'. Immerse yourself in the enchanting world of Barbie Nation, bear witness to the extraordinary evolution of a cultural phenomenon, and discover the secrets behind the enduring allure of Barbie.
---
CONFIDENTIAL INFORMANT
Director: Michael Oblowitz
U.S. Release: June 27
U.K. Release: TBA
Official synopsis: This gritty crime thriller starring Mel Gibson tells the tale of two narcotics agents hunting for a cop killer during a crack epidemic. Hoping for leads, Moran (Dominic Purcell, "Prison Break") and Thorton (Nick Stahl, Sin City) pay off a junkie informant. To provide for his wife (Kate Bosworth, Superman Returns) and son, Moran involves the stool pigeon in a deadly scheme. This causes the partners to come under the scrutiny of a suspicious internal affairs agent, leading to an explosive finale…
---
THE GATES
Director: Stephen Hall
U.S. Release: June 27
U.K. Release: TBA
Official synopsis: A serial killer has been sentenced to death by electric chair in London in the 1890s, but in his final hours, he puts a curse on the prison he is in, and all of those in it.
---
HERE. IS. BETTER.
Director: Jack Youngelson
U.S. Release: June 27, timed to National PTSD Awareness Day
U.K. Release: TBA
Official synopsis: A soldier's story is always personal, but never more than in HERE. IS. BETTER. This powerful feature length documentary offers a uniquely hopeful and impactful perspective on a rising mental health crisis in America. Every year, nearly 13 million adults suffer from post traumatic stress disorder (PTSD) in the U.S. alone. Veterans are up to three times more likely to have PTSD than civilians. HERE. IS. BETTER. follows four of these Veterans, each with diverse backgrounds and service experience, as they undergo the most clinically effective, evidence-based trauma psychotherapies for PTSD.
---
KNIGHTS OF THE ZODIAC
Director: Tomasz Baginski
U.S. Release: June 27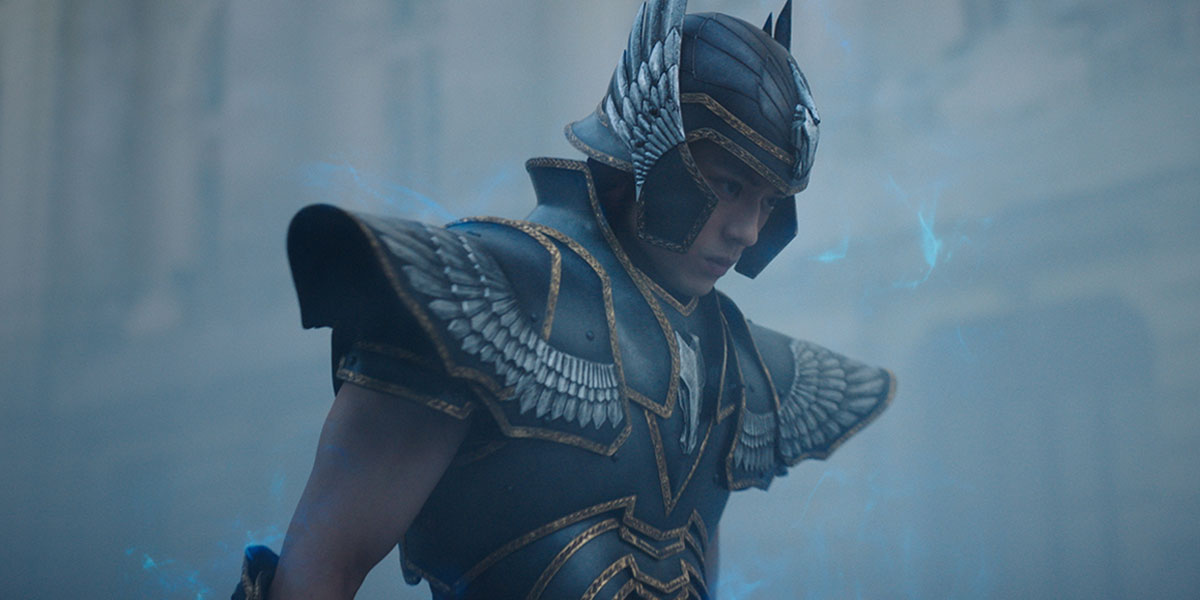 Official synopsis: When a goddess of war reincarnates in the body of a young girl, street orphan Seiya discovers that he is destined to protect her and save the world. But only if he can face his own past and become a Knight of the Zodiac.
---
MAKEUP
Director: Jack Youngelson
U.S. Release: June 27
U.K. Release: June 26
Official synopsis: When two people are brought together from completely different walks of life, it can make for awkward circumstances, especially when they both have their secrets. Sacha (André), an introverted French ex-chef, moves to London to begin his new life as a food critic. Moving into a rented room in a house belonging to Dan (Masheter), a well-respected London stockbroker, the pair are forced into an unlikely friendship. As time goes on and events unfold, Dan attempts to hide his aspirations of becoming a burlesque dancer from the people who perceive him as an alpha male. Despite their differences, can Sacha and Dan become pillars of support in each other's lives?
---
SISU
Director: Jalmari Helander
U.S. Release: June 27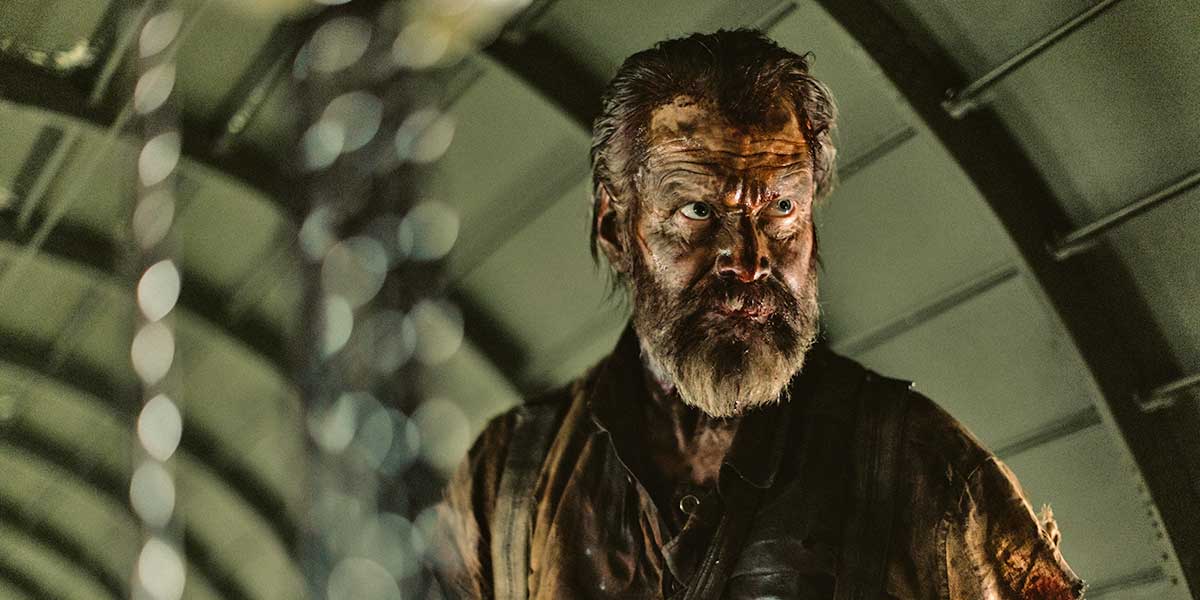 Official synopsis: During WWII, a solitary prospector crosses paths with Nazis in northern Finland. When the Nazis steal his gold, they quickly discover he is no ordinary miner. While there is no direct translation for the Finnish word "sisu," the legendary ex-commando will embody what it means: a white-knuckled form of courage and unimaginable determination in the face of overwhelming odds. And this one-man death squad will go to outrageous lengths to get his gold back — even if it means killing every last Nazi in his path.
---
LOVE GETS A ROOM
Director: Rodrigo Cortes
U.S. Release: June 30
U.K. Release: TBA
Official synopsis: Inspired by true events during the 1942 Nazi occupation of Poland, LOVE GETS A ROOM is the story of a Jewish stage actress who must make the gut-wrenching decision to follow her heart or escape the Warsaw ghetto. Told in real-time like Cortés' critically-acclaimed BURIED, the film is a romantic tale of love and survival in the face of harrowing circumstances.
---
2. JUNE 2023: NEW ON DIGITAL & VOD – U.K. RELEASES
DEINFLUENCER
Director: Jamie Bailey
U.K. Release: June 5
U.S. Release: out now on Vudu, Tubi, digital and on demand!
Official synopsis: A slick, fear-filled new horror that finds a kidnapped cheerleader forced to take on sadistic social media challenges by her captor.
---
EVIL DEAD RISE
Director: Lee Cronin
U.K. Release: June 5 (UK home premiere)
U.S. Release: out now on digital and on demand!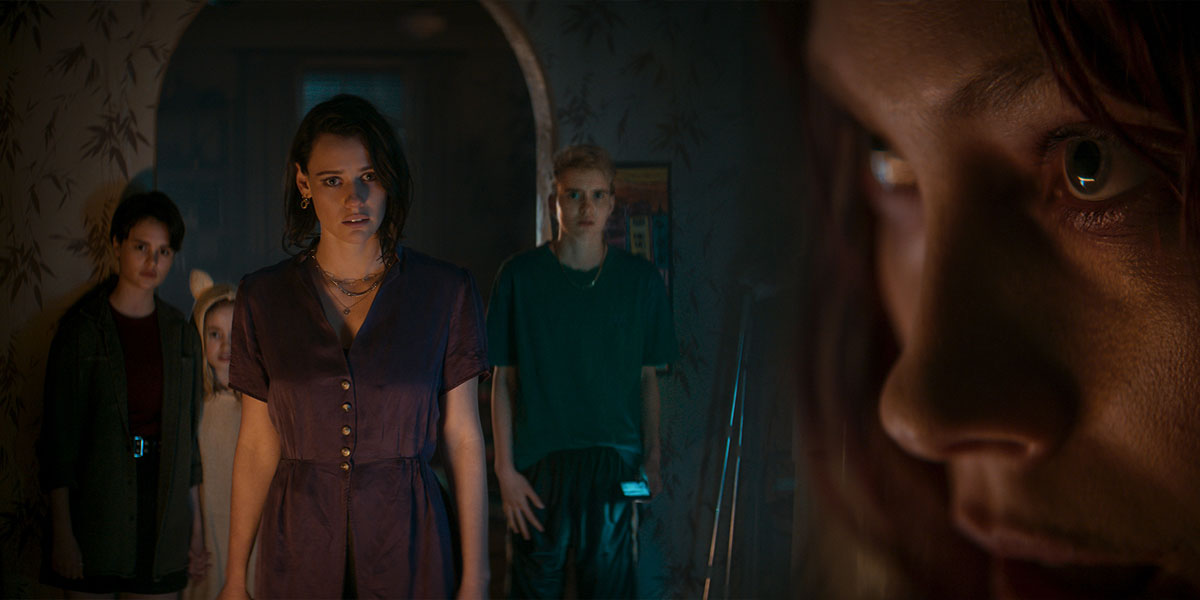 Official synopsis: Moving the action out of the woods and into the city, Evil Dead Rise tells the twisted tale of two estranged sisters, played by Sutherland and Sullivan, whose reunion is cut short by the rise of flesh-possessing demons, thrusting them into a primal battle for survival as they face the most nightmarish version of family imaginable.
---
HITMEN
Director: Savvas D. Michael
U.K. Release: June 5
U.S. Release: TBA
Official synopsis: After accidentally killing the grandson of powerful CEO, Michael Hero (Eric Roberts), a married couple (Danny Caltagirone and Lois Braben-Platt) are forced to fight or flee for their lives when the vengeful businessman enlists the help of a mob boss (Marco Leonardi) to take them down. With a $1 million bounty placed on their heads, the chase begins as they attract the attention of the world's deadliest assassins, who will stop at nothing to claim their prize.
---
OLD MAN
Director: Lucky McKee
U.K. Release: June 5
U.S. Release: out now on digital and on demand!
Official synopsis: When a lost traveller stumbles upon an old man living in a remote cabin in the woods, the two engage in a lengthy conversation; one that will bring to light the truths they've been running from, the sins they've tried to forget, and the terrifying bond that connects them.
---
MY SAILOR, MY LOVE
Director: Klaus Härö
U.K. Release: June 9
U.S. Release: TBA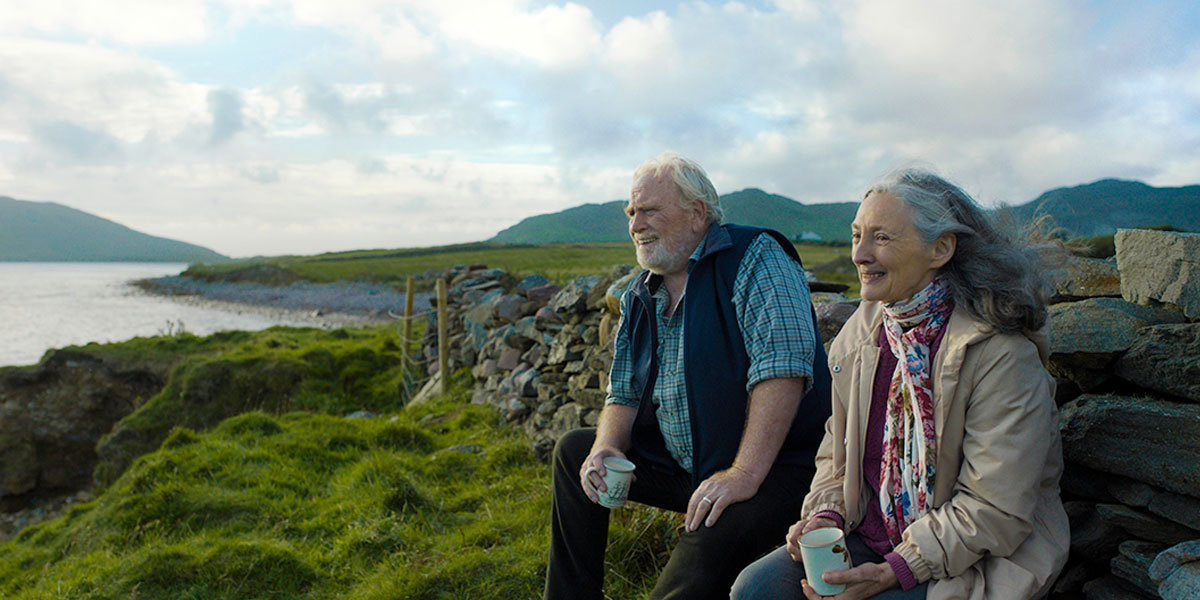 Official synopsis: A powerful and romantic tale of a second chance at love and the power of redemption. When the right person comes along, anything can happen. After becoming concerned about her father Howard (James Cosmo), Grace (Catherine Walker) hires a caretaker in the form of Annie (Brid Brennan). As a result of his recluse nature, Howard initially rejects any help from Annie, but gradually the pair begin to bond, and Howard re-considers opening his heart to love and to be loved once more.
---
PURSUIT
Director: Brian Skiba
U.K. Release: June 12
U.S. Release: out now on digital and on demand!
Official synopsis: Undercover Detective Mike Breslin (Manley) is embedded deep within a ruthless drugs cartel, hunting for his wife's killer. But as his deadly pursuit forces him ever higher through the gang's ranks, he must forge an uneasy alliance with a reckless hacker to reach the top, and get his man.
---
SUPERCELL
Director: Herbert James Winterstern
U.K. Release: June 12
U.S. Release: out now on digital and on demand!
Official synopsis: William (Daniel Diemer), son of legendary storm chaser Bill Brody (Richard Gunn), lost his father to a tornado as a child. Now a teenager searching for his identity, he runs away to follow in his dad's footsteps. On his journey, William finds his family name plastered all over a storm-chasing tour company that is using his father's legacy to line their pockets.
The man in charge is the greedy & reckless Zane Rogers (Alec Baldwin), who uses William as the main attraction to lead groups of unsuspecting adventurers dangerously close to the storms. Roy, Willam's father's old partner, tries to keep him out of harm's way as his mother and girlfriend race to find him and bring him home, but mother nature has other plans…
---
YOU CAN LIVE FOREVER
Director: Matt Slutsky & Sarah Watts
U.K. Release: June 16
U.S. Release: out now on digital and on demand!
Official synopsis: In this sensitive and affecting coming-of-age drama, lesbian teenager Jaime is sent to live with her devout Jehovah's Witness relatives after the death of her father. There, she makes an instant and unexpected connection with Marike, the daughter of a prominent Witness Elder, and the two begin a secret, unspoken romance. But when their attraction becomes too obvious to hide, the pair must face up to their desires and choose whether to stay wedded to their faith or break free from those around them.
---
BLACK LOTUS
Director: Todor Chapkanov
U.K. Release: June 19
U.S. Release: out now on digital and on demand!
Official synopsis: An ex-special forces operative wages a one-man war through the streets of Amsterdam to rescue his friend's daughter from the local crime syndicate.
---
SHE CAME FROM THE WOODS
Director: Erik and Carson Bloomquist
U.K. Release: June 26
U.S. Release: out now on digital and on demand!
Official synopsis: In this ode to '80s horror, a group of counsellors accidentally unleash a decades' old evil on the last night of summer camp. As the mayhem and madness turn bloody, the staff of Camp Briarbrook are forced to confront what stories are worth telling and what secrets worth keeping.