El Agua (Cannes Review): Mythology & Naturalism Through the River Creeks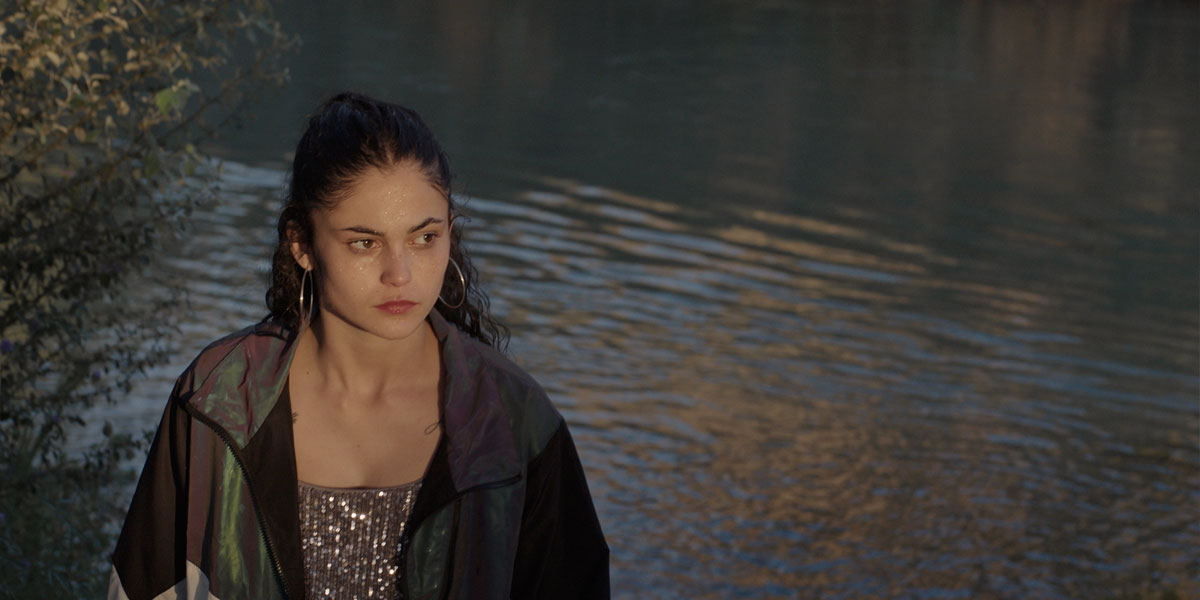 El Agua (Alina Film, SUICAfilms, Les Films du Worso | Quinzaine des Réalisateurs, Cannes Film Festival)
Elena López Riera stays close to her roots with El Agua – an enchanting yet simplistic debut that entrances with its naturalistic beauty and mythological underpinnings.
---

At the 75th Cannes Film Festival, there are many stories that rely on the aspect of coming of age at different stages in one's life. Last year, we saw the likes of The Worst Person in the World, The Innocents, Unclenching the Fists, and Belle, both different in their core, direction, and some even in the genre. In the case of this year, it comes from directors delivering their directorial debuts after releasing a couple of shorts – Charlotte Le Bon's Falcon Lake and the film that supposedly had everyone sobbing at the festival, Charlotte Well's Aftersun (coincidently, both are named Charlotte). One of them is Elena López Riera's debut feature, which premiered at the Director's Fortnight, El Agua (The Water). Shot in the village where she grew up and shot her first three short films, it reminds me of Carla Simón's work, especially her Golden Bear-winning Alcarràs, because she stayed close to her roots.
Both directors captured their respective birthplaces with all their beauty while also, on a far more negative side, showing their modernization and the effects of climate change and pollution. And they do such with simplicity – letting the camera linger for the right amount of seconds as it basks in the gleaming sunlight. The only way to represent both sides is by loving the place dearly, as Jimmie Fails' character in The Last Black Man in San Francisco says: "You don't get to hate it unless you love it." There isn't a feeling that neither director hates their hometown in the least, but it takes bravery to capture both the good and the bad of the place one grew up in. In the case of El Agua, the locations and the actors are shot with such earnestness, breathing life to a place the people deem almost dead, as they pray for rain to come down, but not enough to cause problems around the lands.
Elena's feature revolves around the mythology between women and the body of water that the film sets itself in. El Agua begins (and ends) similarly to Jonas Carpignano's A Chiara (which also screened at the Director's Fortnight last year) with a celebration of some sorts. There's a party going on, and the kids are dancing to electronic music, including banging tracks like Daft Punk's "Alive" from their album "Homework" and another from DJ duo KOMPROMAT. Set in the summer in a small Valencian village in southeastern Spain, we follow a group of local kids, primarily the relationship between Ana (Luna Pamies, who delivers a great performance) and José (Alberto Olmo), who are questioning their life and are dreaming of an escape from their realities. The internal questioning from the youth reminds me of last year's documentary, Futura, as they talk about escaping their hometown and leaving for a better place in hopes of achieving their pursuits. Their interactions with one another feel realistic as if they have known each other for years. 
They're young, just starting to feel some of the troubles of growing up. And since they live in a small village, they tend to feel those troubles two times their worth. Ana isn't afraid of anything, even getting scars on her body or being involved in some concerning activities. What she's scared of the most is seeing the same street every single day – not moving and staying in one place for the rest of her days. However, their summer is threatened due to a storm, which may cause the local river to overflow again – a flood is imminent. There's mythology intertwined with that river, which is described as smelling and looking like looming death by the locals. In addition, a particular belief has been pressed on like a stamp in the village, and it revolves around the floodings of the land and how they intertwine with the fate of women with "the water inside" (henceforth, its title, referring to the "mysticality" of this narrative).
During the Q&A after the movie's screening, the director even mentioned that her grandmother told her about this legend: it has been passed down from generation to generation. This creates another parallel between this feature and Futura, when there are some documentary-esque interviews with people living in the nearby villages regarding the river added to the movie. It doesn't indulge in magical realism; it goes for a more grounded approach to showcase this spiritualism, which is for the best as you can engage with the character on a deeper level thanks to its humanistic lucidity. Elena López Riera's directorial debut is a coming-of-age film that questions the burdens that lay on women's shoulders regarding the control of their bodies, desires, and fears by intertwining with the legend about the "cursed" river – the love-hate relationship with the water.
See Also

Lately, I have seen plenty of coming-of-age films that intertwine womanhood with a different body of water (Antoneta Alamat Kusijanovic's Murina, Céline Sciamma's Water Lilies). Whichever body of water it may be, it represents undeniable will and acceptance – providing a sense of strength during the moments when one feels they are losing it all. The reasoning on why that tale of the "water inside" is told to other generations is because it tells them that there is a cycle of apprehension and machismo near at any moment. Elena López Riera wants to develop an atmosphere that's keen on the mythology (a small dash of lyricism attached to it) while balancing it with naturalistic storytelling. There's also a sinking sensation coming from the lead character – a feeling that something is pulling her down. It's not the same sensation as impending doom but is better described as the calm before the storm (figuratively and literally, narrative-wise). Much to dissect and appreciate, especially for a directorial debut. El Agua keeps you engaged and entranced by true-to-life beauty and mythological underpinnings.
---
El Agua premiered at the 2022 Cannes Film Festival's Quinzaine des Réalisateurs on May 20, 2022. Read all our Cannes Reviews.