Futura (Review): The Hopes and Fears of Italy's Youth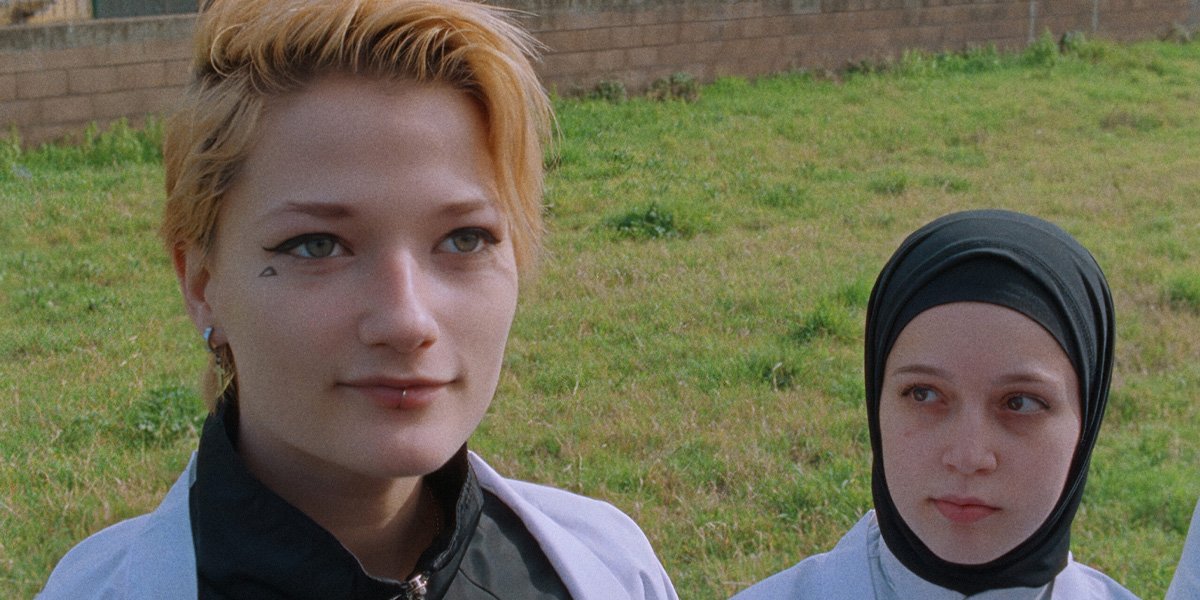 Futura (Grasshopper Film)
A collaboration between three acclaimed Italian directors, Futura allows an interesting if passive look into the views and fears of Italy's youth.
---

Futura is a new Italian documentary made by three new, acclaimed filmmakers who represent new voices of Italian cinema. The biggest name out of the three is probably Alice Rohrwacher, whose filmography includes the Cannes Grand Prix winner The Wonders (2014) and Happy as Lazzaro (2018). But the other two have also made waves in recent years. Francesco Munzi made Black Souls, which won numerous awards at the 2014 Venice Film Festival, whilst Pietro Marcello directed the critically acclaimed Martin Eden (2019). After meeting in December 2019, they decided to collaborate on a project that showed Italy through the eyes and words of its young population. And although production halted when the COVID-19 pandemic hit the country, they managed to complete the film and present it during last year's Director's Fortnight at Cannes.
In Futura, Rohrwacher, Munzi and Marcello interview multiple groups of Italian kids, teenagers, and young adults. Labelled as "Those Who Are Becoming", they are the people who are about to navigate adulthood and are trying to figure out what they want to do and whether they should feel any optimism. During their interviews, the directors ask these young people questions about their dreams and fears for the future. The teenagers' answers reveal their opinions on social issues, political divisions, technology, and the looming climate crisis. And all these answers will answer one overarching question: is there any hope for the future?
Despite the vast range of young people interviewed, similar topics emerge now and again. Almost everyone shares concerns about money and employment, being in a job they love whilst also making ends meet. The fear of losing friends is a common concern, as are particular social issues. One interviewee decries the pervasive impact of social media. Another mentions the climate crisis. Meanwhile, at a boxing gym, a boy mentions his two possible career paths: become a professional boxer or join the army. Either way, he expresses his want to leave Italy, saying, "there's nothing for me here." Even during the pandemic, many feel the need to escape or travel. Perhaps lockdown accelerated that urge. Or perhaps, as another person damningly states, "there's no future in Italy."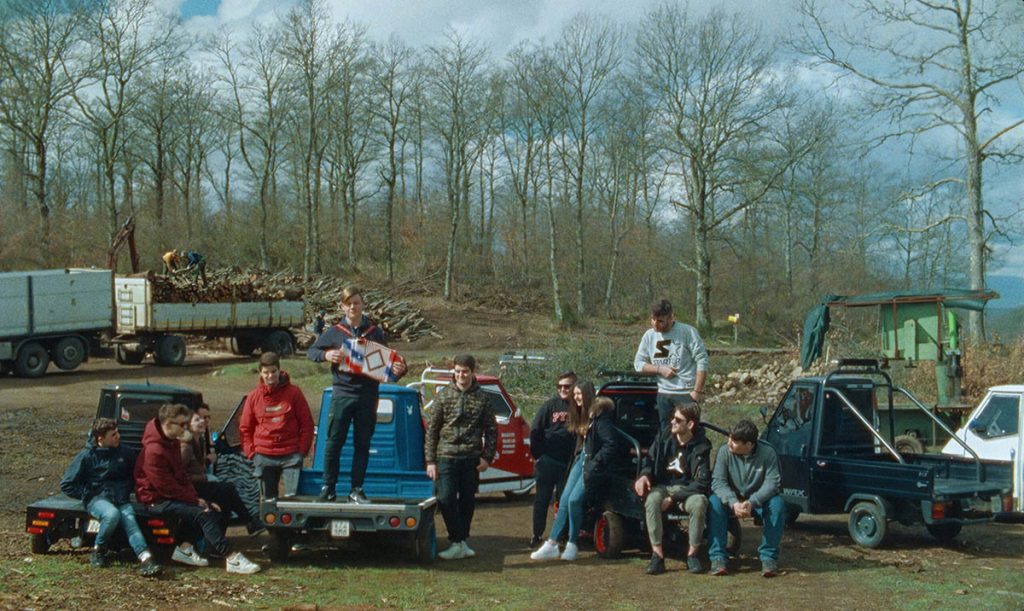 Yet, for a film about the future, Futura is matter of fact – and slightly old-school – in its presentation. It is notable that one young person mentions Pier Paolo Pasolini's Love Meetings (1964), since both documentaries have the same on-the-street reportage style. Here, the directors act like reporters, posing challenging questions to the groups without editorialising. They stay out of proceedings, letting the young adults converse and argue with one another (one spirited discussion is about whether money should be abolished). Aside from brief moments of narration by Rohrwacher, they don't interrupt their teenage subjects or the movie. And even when there is narration, it doesn't analyse or express any views.
This does lead to a complaint. Futura is a bit too passive, failing to delve enough into some of the political worries and issues that Italian youth engage with. At one point, we cut to a group in Rome who runs a magazine about youth issues. It is an interesting location that could lead to some thought-provoking discussions, but the film sadly never returns to it. Furthermore, in trying to feature as many groups of interviewees as possible, Futura only returns to a few of them throughout the 110-minute runtime, which restricts our personal engagement with these teenagers' views and struggles.
See Also
That said, I like documentaries that are dense in information and insights, and Futura has that. Shot on film and spanning the length and breadth of the country, the film allows interesting if passive insights into the views and fears of Italy's unsettled youth. As their answers suggest, the future is scary, tense, and unknown. However, the film also shows there is some hope for the future. The young people possess radical and perhaps overly-wishful dreams – whether they revolve around revolution, a world without money, or simply leaving the country. Maybe a future documentary by Rohrwacher, Munzi and Marcello will see its subjects reflect upon those dreams. But even if this is a one-off, Futura is set to become an important archive of 21st-century Italian youth.
---
Futura was screened at the Metrograph (NYC) in theaters and at home January 28-February 3, 2022, and is now available to watch on MUBI in the US and select countries. The film will be released theatrically in the UK and Ireland on July 8, 2022.
---
JOIN US!
Don't miss our monthly updates with film news and exclusive content! You'll only hear from us once a month. #nospam