Downton Abbey: A New Era (Review): Familiar, But In a Good Way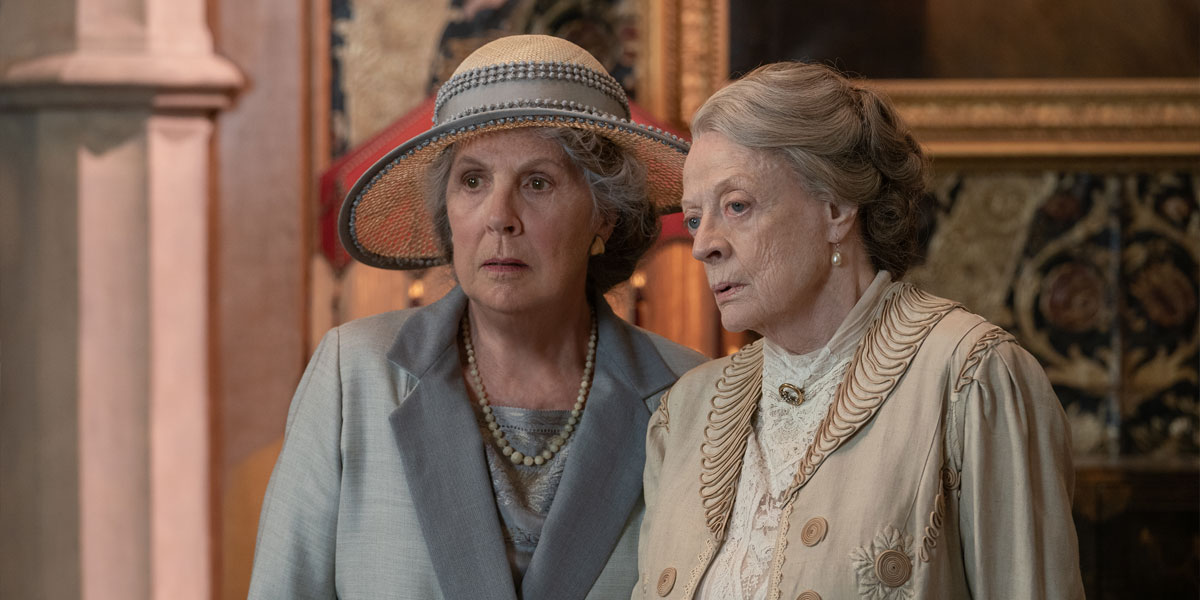 Penelope Wilton and Maggie Smith in Downton Abbey: A New Era. (Ben Blackall / ©2022 Focus Features LLC)
A New Era follows the formula we've come to expect from a Downton Abbey movie, but its most emotional and meaningful moments make it an enjoyable watch.
---

There are certain things we've come to expect from a Downton Abbey movie/series, starting with a plot that usually revolves around a problem – be it an unexpected visit or event, inheritance issues, or even simply the Crawleys struggling to adjust to a new, modern world – and a resolution that sees the upstairs and downstairs characters join forces and save the day, but not before having dealt with some intrigue, drama, romance, tragedy, and a good dose of Violet Crawley humour. If you think about it, A New Era's predecessor, Downton Abbey (2019), follows that exact same formula: the main conflict of the film is sparked by the sudden news of an impending surprise visit of the King and Queen of England, which has Lady Mary (Michelle Dockery, of The Gentlemen) worried about finances and Mrs. Patmore (Lesley Nicol, of East Is East) and her staff concerned about having to manage the event.
Ultimately, our Downton heroes come up with a successful plan and overcome all these challenges, but only after having handled an estranged relative (Imelda Staunton's Maud Bagshaw) who sparks discussions regarding the inheritance of the Brompton estate and a very unfriendly royal staff who intends to replace Downton's servants during the King and Queen's stay, all while coming to terms with new and old romantic developments, coping with health concerns, and uncovering new secrets. The latest installment in the franchise is no different, as most of what happens in the film is familiar to the point of being predictable, but, unlike its predecessor, it also has more than enough heart to make it an enjoyable watch.
Downton Abbey: A New Era begins with Tom Branson (Allen Leech, of The Imitation Game) and Lucy Smith's (Tuppence Middleton, of The Current War) wedding, but the celebrations are soon interrupted by two main events that disrupt the Downton routine and set things in motion for our characters. The first is the news of Violet Crawley (Dame Maggie Smith, of Gosford Park) having inherited a villa in the South of France from the late Marquis de Montmirail, which causes the family to question the Dowager's past, even more so since Violet refuses to say much about the time she spent with the Marquis in her youth, having already decided that she will leave the villa to Tom and Lady Sybil's daughter, Sybbie. The second is Lord Grantham (Hugh Bonneville, of Paddington 2) and Lady Mary granting film director Jack Barber's (Hugh Dancy, of Hannibal) request to shoot parts of his latest silent film at Downton, and the downstairs staff reacting either with excitement, like Anna (Joanne Froggatt, of A Street Cat Named Bob) and Daisy (Sophie McShera, of The Queen's Gambit), or with disapproval, like the very traditional Mr. Carson (Jim Carter, of Swimming with Men).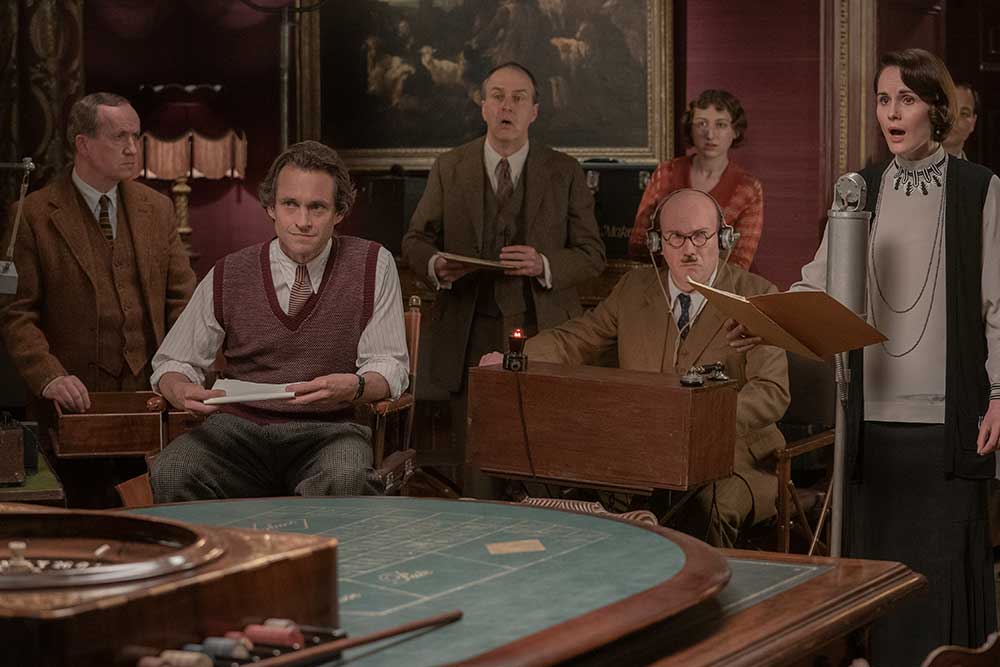 What follows are two distinct narrative threads that see Lord Grantham, Cora (Elizabeth McGovern, of Once Upon a Time in America), Lady Edith (Laura Carmichael, of Madame Bovary) and her husband Bertie (Harry Hadden-Paton, of The Crown), Tom, Lucy, Maud Bagshaw, John Bates (Brendan Coyle, of Mary Queen of Scots) and Ms Baxter (Raquel Cassidy, of Official Secrets) leave for France to meet with the late Marquis de Montmirail's wife (Nathalie Baye, of Catch Me If You Can) and son (Jonathan Zaccaï, of Robin Hood) and visit the villa, and Lady Mary welcoming director Jack Barber and film stars Guy Dexter (Dominic West, of The Wire) and Myrna Dalgleish (Laura Haddock, of Guardians of the Galaxy), aided by the remaining upstairs and downstairs Downton residents.
The arrival of the film crew at Downton is pretty much the main event of the film, and an opportunity for director Simon Curtis (My Week with Marilyn) and writer Julian Fellowes (Downton Abbey) to explore new relationships and story threads as the Downton characters learn to "enter the 1930s with [their] heads held high," to use Mary's words. The main issue our film crew encounters – the fact that they're still shooting a silent movie when "talking pictures" are all the rage – is intriguing but also painfully reminiscent of Singin' In The Rain, which also deals with the rise of the "talkies" and features a leading lady whose voice isn't exactly microphone friendly: if you've seen the 1952 musical, let's just say that there isn't much you won't be able to predict in Downton Abbey: A New Era. Not only that, but the absence of Lady Mary's husband Henry Talbot (Matthew Goode, of The Good Wife) gives Mary the perfect opportunity to familiarise with Jack Barber (played to perfection by Hugh Dancy), with whom she has much in common, but that relationship evolves in a way that's just as easy to foresee as what happened between Violet Crawley and the Marquis of Montmirail that led the latter to leave his villa to the Dowager.
What happens in the film is so familiar that you'll see most of its twists and resolutions coming, but that doesn't mean that you won't enjoy the ride. In between all of that, there are also many small, emotional moments that are guaranteed to strike a chord with you, and that will make the experience of watching the film not only enjoyable, but also memorable and affecting. Some of these scenes involve the film (and series)' secondary characters finally getting their moments to shine, like Mr Molesley (Kevin Doyle, of Resurrection) and Daisy (Sophie McShera, of The Queen's Gambit), who grow a huge deal in the film, with Doyle and McShera delivering two of the most memorable scenes of the movie.
See Also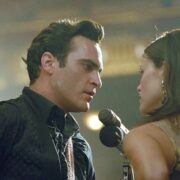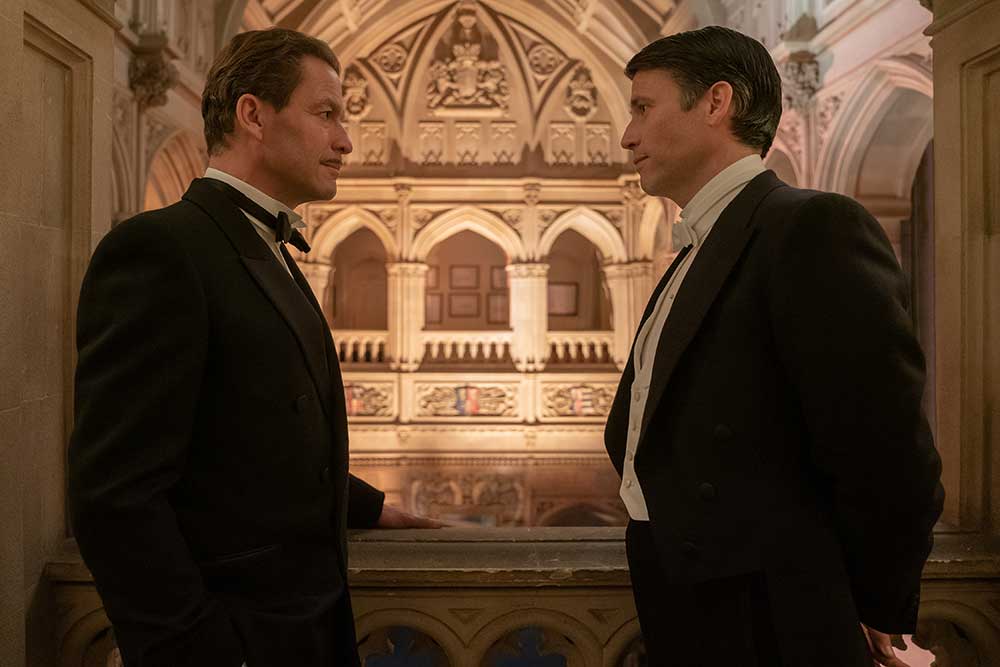 But there are also characters who might just get a chance at happiness at long last, such as the happily married Tom and Lucy, but also the beloved Thomas (the ever-excellent Robert James-Collier, of Netflix's The Ritual), a "brave [man who's] also destined to be a lonely one," to use Mrs Hughes' (Phyllis Logan, of The Last Bus) words in another deeply emotional scene of the movie. Maggie Smith shines as Violet Crawley, who delivers her usual blend of sarcasm and humour and whose banter with the poor Denker (Sue Johnston) is just as entertaining as her opinions of actors and directors. And, though Lady Mary's storyline is, together with Cora's, one of the weakest in the film, a meaningful parallel is established between her and "granny" that essentially sees her become the next Violet Crawley, and grow a great deal in the process.
Downton Abbey: A New Era might not be revolutionary in its approach to its storyline, but it's a significant improvement from its 2019 predecessor, as what actually happens in the film is not as important as the journey the characters go through, and each of these small but incredibly meaningful moments are bound to affect all audience members who recognise themselves in these characters and the universal issues they face. After all, A New Era is not just about the advent of talking pictures and a trip to France, but it's first and foremost about learning to grow and adapt to the times without losing track of who you are, and there couldn't be a more timely and relevant theme than this. It's just like Daisy and Anna say in one of the film's many memorable scenes: "don't forget who you are and where you come from, but don't let it hold you back."
---
Downton Abbey: A New Era is now available to watch on digital and on demand.