10 Reasons to Watch The Queen's Gambit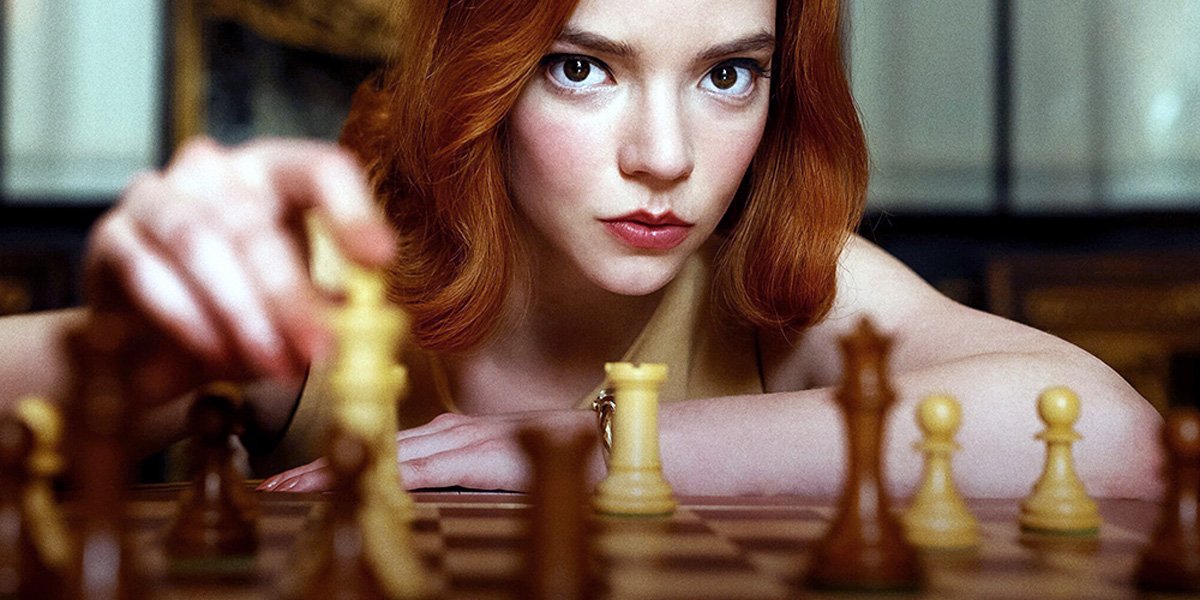 ANYA TAYLOR-JOY in THE QUEEN'S GAMBIT (NETFLIX © 2020)
A list of 10 reasons to watch The Queen's Gambit, one of the most exciting miniseries on Netflix. The show will glue you to the screen one episode, and one chess move, at a time.
---
Who knew that one of the most intellectual games on the planet could have an edge-of-your-seat feeling to it? Based on Walter Tevis' 1983 novel and now available on Netflix, The Queen's Gambit puts the game of chess in a new, exciting light, sparking worldwide interest on a sport that, for the majority of us heathens, seemed to have very little action. From cast and character development to screenplay and symbolism, here are 10 reasons to watch this addictive show.
---

1. ANYA TAYLOR-JOY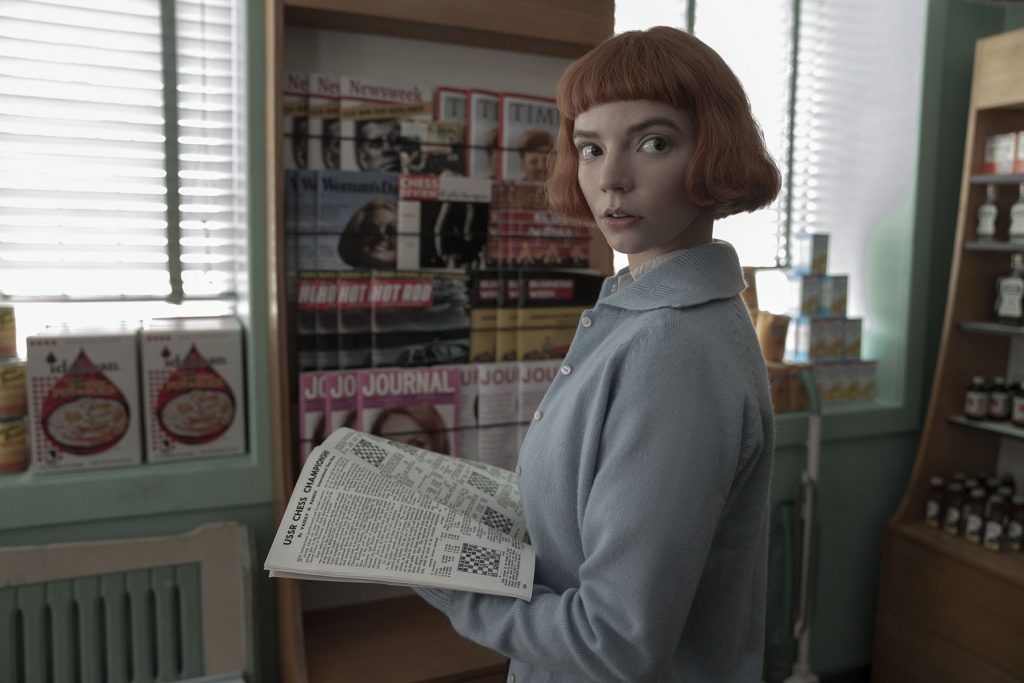 Anya Taylor-Joy (Glass) plays Beth Harmon, an orphaned girl who becomes a chess prodigy while developing and struggling with addiction. Taylor-Joy's talent was apparent since her breakthrough role of Thomasin in The VVitch, but it's in The Queen's Gambit that she can showcase her impressive emotional range. She is self-conscious about her knife-sharp stare that suited her previous otherworldly roles (The VVitch, Split) – and that she describes as "weird looking" – but it is this particularly mysterious look that serves her character as a magnetic weapon: you cannot avoid looking at her, thinking that she is planning something.
---

2. ISLA JOHNSTON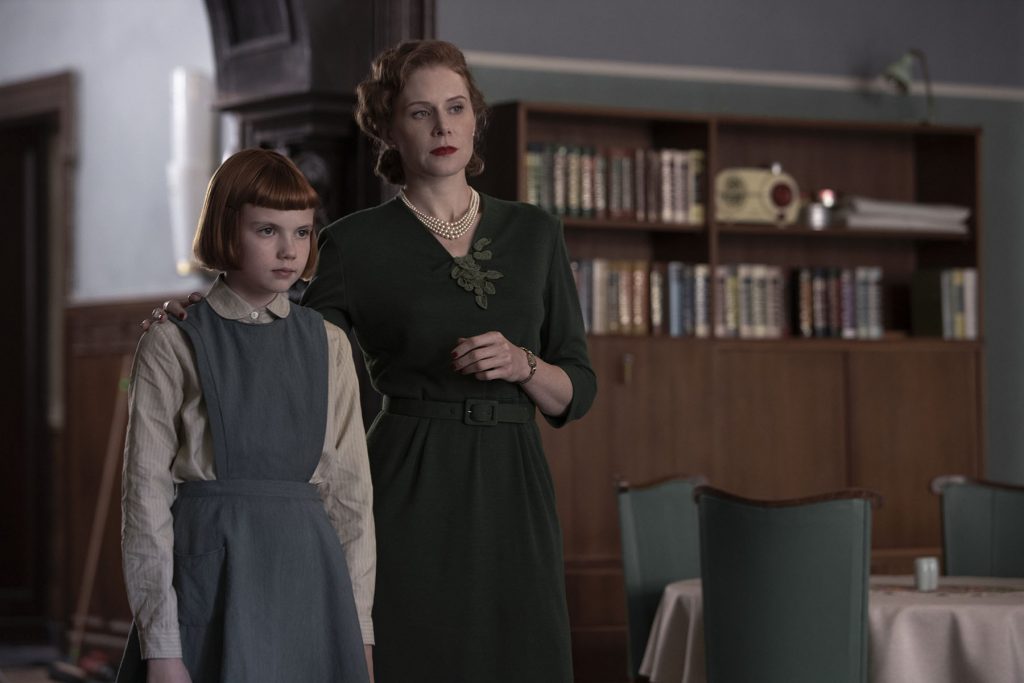 Isla Johnston (Invasion, National Treasure: Kiri) is The Queen's Gambit's real revelation, and her unbelievably good performance, alone, is worth the whole series. Johnston plays Beth Harmon at around 10 years old, setting us up to fall in love with the show's main character right from the start, portraying her with a surprisingly charismatic and sassy edge. Throughout the series, you'll find yourself wondering about how cool it would have been to have had such a cool schoolmate.
---

3. MARIELLE HELLER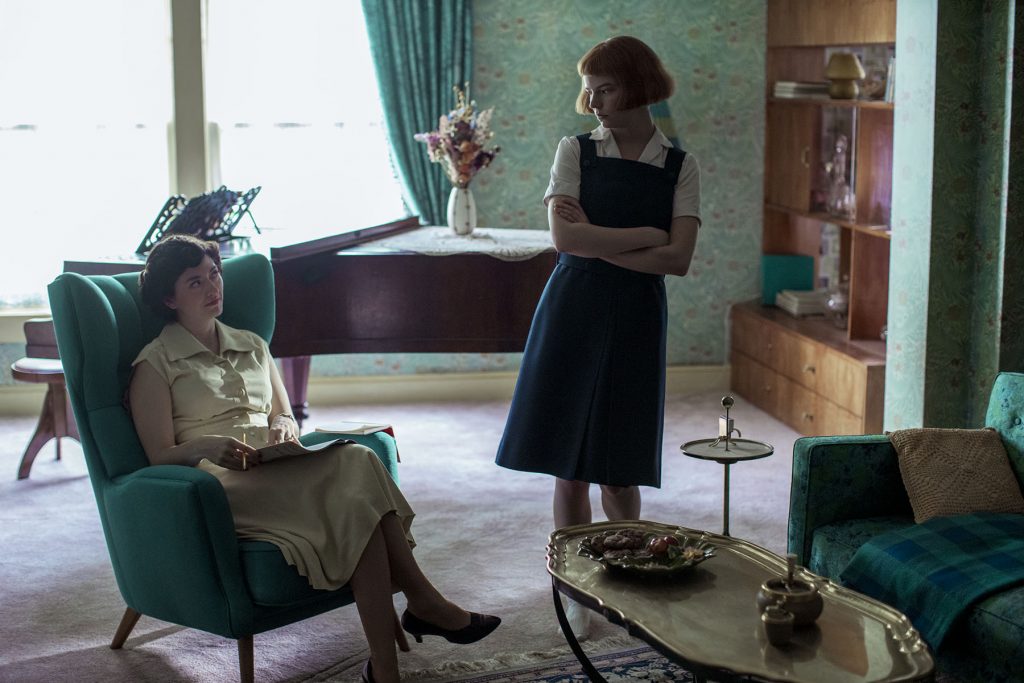 Heller is better known for directing Can You Ever Forgive Me, but she shines in the very complex role of Alma Wheatley, Beth's adoptive mother. Heller is able to play all the emotional nuances her character requires and deserves: her tender portrayal of Alma is as terrific as her interpretation of the alcoholic disillusioned housewife.
---

4. BILL CAMP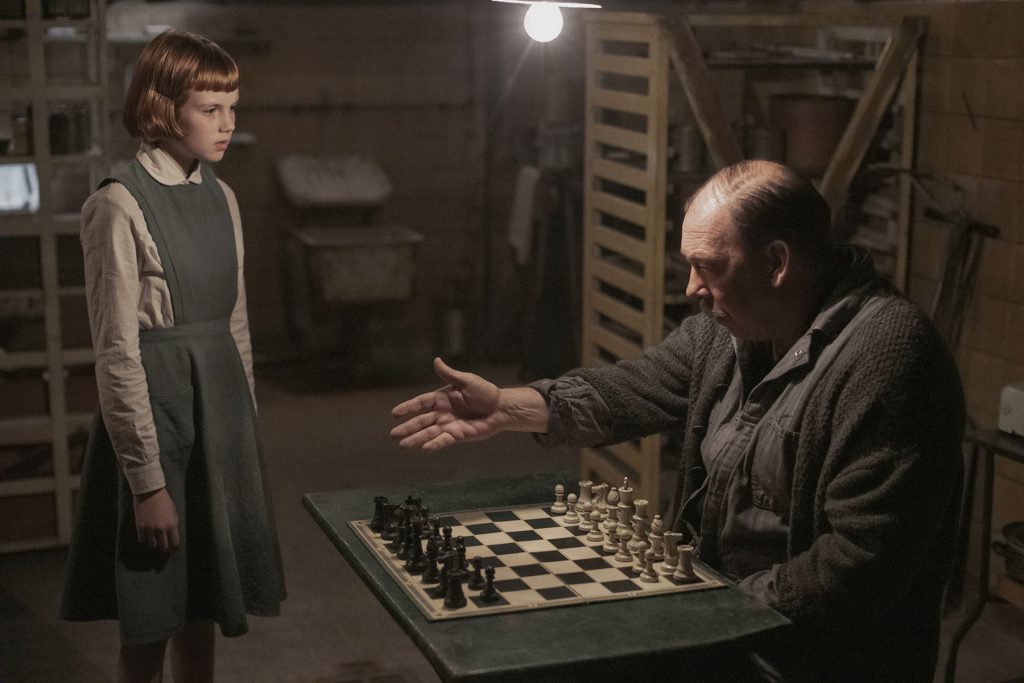 Bill Camp plays Mr Shaibel, The Queen's Gambit's catalyst: it is only because of him that Beth is introduced to the world of chess. He's the janitor and custodian of the Methuen Home for Girls and a chess amateur player. When Beth catches him playing chess by himself, he almost unwillingly initiates her to the game, becoming her teacher and first supporter. As we get to the last episode, we learn that Mr Shaibel has never stopped thinking of Beth since he taught her to play, many years earlier, and has been following her by reading of her chess tournaments in newspapers and magazines, keeping clippings about her. Besides Beth's relationship with Alma, this is probably the sweetest and most important connection she forms at the beginning of the show, which shows her that, despite her parents failing her, she was never completely alone or unwanted.
---

5. THE STYLE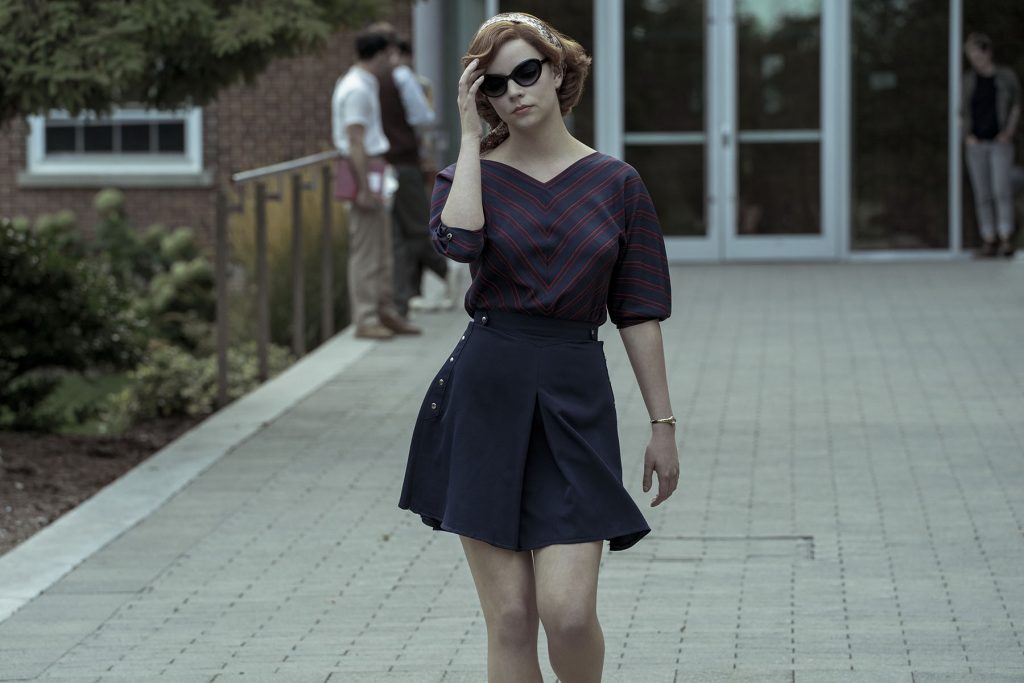 The set design is an actual feast for the eyes: everything evoking the 50s and 60s vibe is on point, from Alma's beautifully tacky, colourful home décor, to the characters' makeup. Costume Designer Gabriele Binder (The Lives of Others) deserves a loud praise for the show's "Mad Men meets Sex and the City" classy and eclectic look. Binder ingeniously incorporated pieces of clothing and specific colour palettes that are clear references to chess, implicitly telling us more elements of the story in a subtle and stylish manner. The show features many accurate costumes and props, but the most meaningful item is shown in the last episode, during Beth's very last tournament against World Chess Champion Vasily Borgov. Beth wears a white woollen coat and hat and, for the first time, she is shown wearing a headpiece resembling the hat or crown worn by the actual chess piece, thus effectively becoming the game's White Queen.
---

6. CHARACTER DEVELOPMENT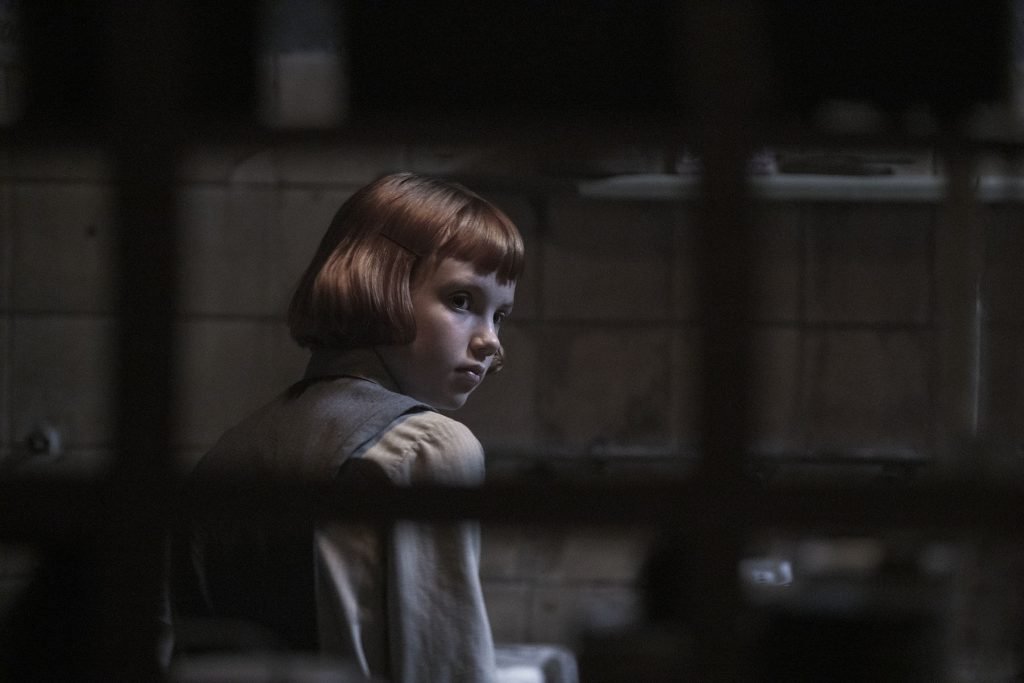 Beth's character follows a story arch that spans over the course of about a decade, and it was important for the narrative's credibility to maintain her sassy edge and her resilient spirit in a way that was consistent with her appearance and personality as a young girl, when we first meet her at the orphanage. Whilst we might be surprised of some decisions she makes throughout the plot, her actions and words are still perfectly in tune with what we know about her. She is not the only beautifully developed character, as each protagonist, and the relationship they have with Beth, are extremely well constructed. The most important one is the relationship between Beth and her adoptive mother, because it manages to avoid obvious generational clichés, portraying an interesting, close-knitted, and often co-dependant mother/daughter relationship.
---

7. THE SCREENPLAY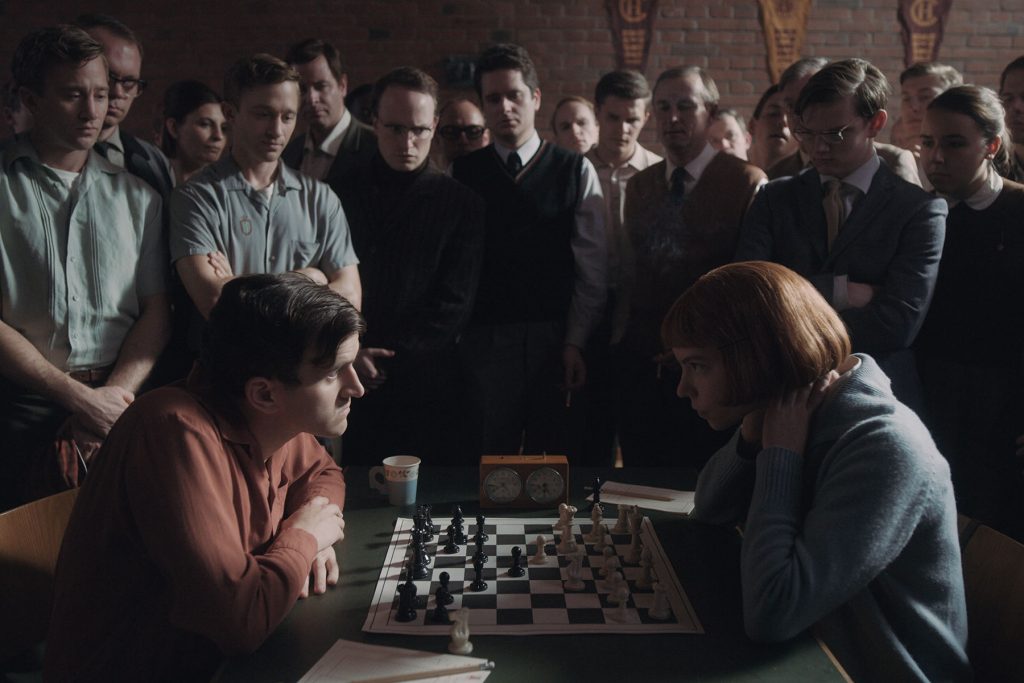 The plot is excellently well tied, there are no loose ends or disappointments. There is nothing worse than a story that leaves you wanting answers, or that builds your expectations up just to fail them miserably. Well, this isn't the case at all. The Queen's Gambit is so brilliantly executed that it has become a hit not only among Netflix aficionados, but also with the International Chess Federation, where it has found positive consensus and praise: this must be the ultimate compliment for the producers, as it has given the game of chess an actual, exciting allure. Thanks to a well-timed screenplay, each episode feels like it's part of a cohesive, feature-length film spread across six episodes, leaving you no choice but to binge on the whole series right away. Each episode is perfectly structured to engage you and make you feel emotionally invested from beginning to end, whilst wrapping the story arc just as neatly as if each episode were the last. The dialogues are well written – almost line for line with the book, apparently – and enable Taylor-Joy to showcase her acting skills. The actress shines best when Beth plays chess: during her first tournament at the Kentucky State Championship, Beth delivers few short, simple lines, employing her signature lizard-eyed stare, with such magnetism to keep us sitting at the edge of our seat.
---

8. THE CAMRADERIE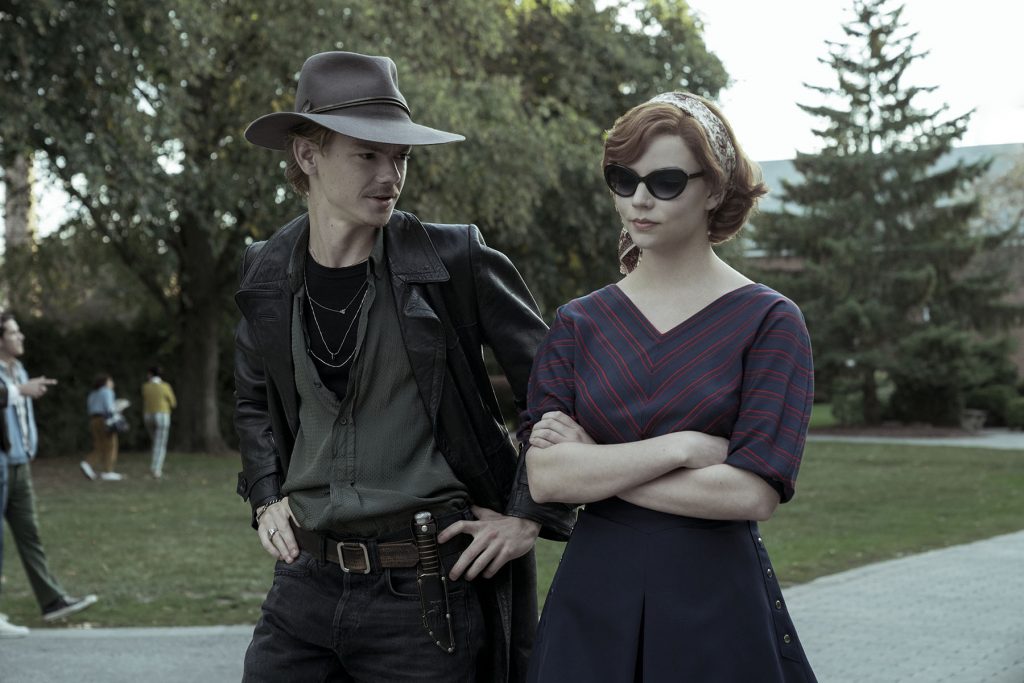 Although very competitive, the world of chess depicted in The Queen's Gambit shows a very honourable quality to the sport and its players: camaraderie. Once Beth's fiercest adversaries, Benny Watts (Thomas Brodie-Sangster) and Harry Beltik (Harry Melting) soon become her close friends and genuine supporters of her chase for the World Champion title. This side of the coin – the other being competitiveness – is smoothly developed on screen, giving the show a very heart-warming feel, especially as we see Beth really connecting with her peers, finding a sense of belonging, freedom, and positivity.
---

9. CHARACTER STUDY AND SYMBOLISM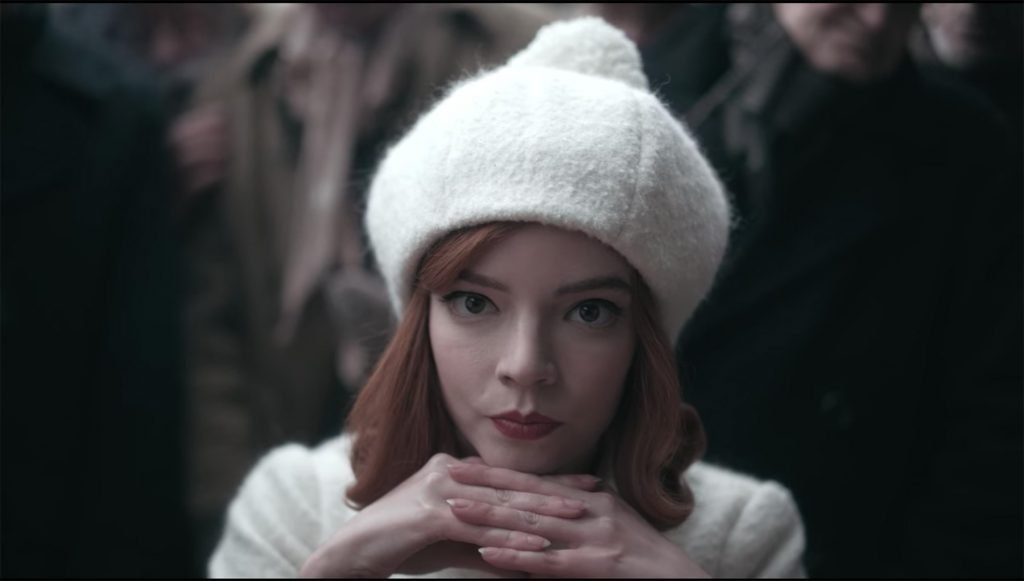 The Queen's Gambit is not just about chess. Whilst there is, indeed, a fair amount of chess being played on screen, the mini-series is also a real character study, as we understand the struggles of Beth's extraordinary mind, which is in constant conflict between her passion for the game, her emotions, and her dependency from drugs and alcohol. The most exciting realization is that Beth's story is the actual game of chess. In her first games, at the beginning of the show, she always plays Black, and we know that, in chess, it's White that moves first, putting Black in a little disadvantage. Beth's origins see her in the same critical situation as Pawns on the chess board as they are expendable and their chance of survival on the board are about 30%. Since Beth is unwanted by her biological parents, survives the car crash where her mother dies and spends her childhood in an orphanage, she truly personifies the Pawn piece. As the story progress we see her defend her right to play: just like the Knight captures enemy pieces, she does so too, winning tournaments against skilful players and grandmasters. In the last episode, as she plays and wins against World Champion Vasily Borgov, she ultimately becomes the most powerful piece of the board: the White Queen.
---

10. CHESS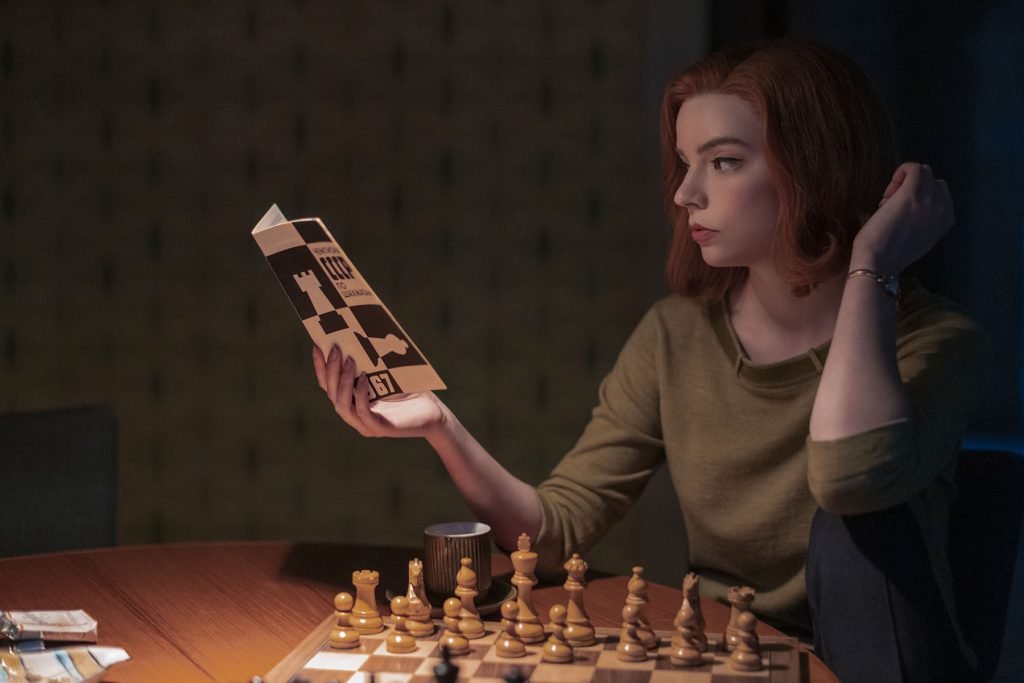 Chess is indisputably Taylor-Joy's co-star. The International Chess Federation found the show very accurate in depicting the game's dynamics, and even more so in showing the tension and emotional stress felt during chess tournaments. It is definitely thanks to Gary Kasparov, former World Chess Champion and consultant in the movie, that you will watch the show realizing that chess can be as intense and engaging as a rugby game, and perhaps requires even more dedication. As Beth puts it, "it's an entire world of just 64 squares", and there is surprisingly a lot going on within it.
---
The Queen's Gambit is now available to watch on Netflix.