The Best Guest Stars in The Good Wife, Ranked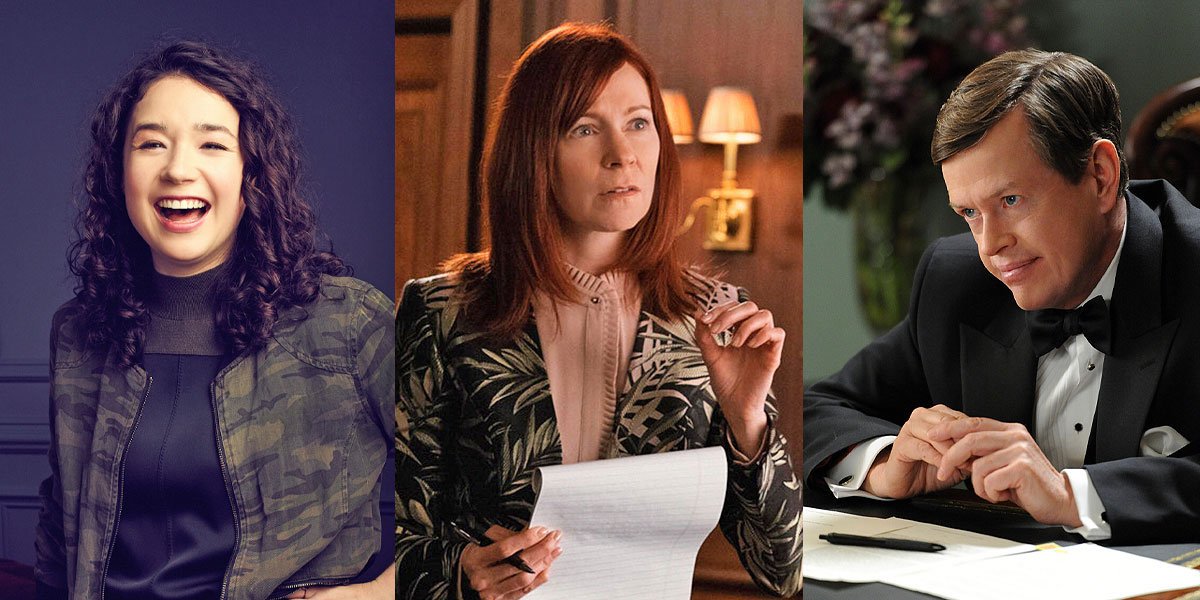 Sarah Steele, Carrie Preston and Dylan Baker in The Good Wife (CBS)
From wife murderers and cunning clients to eccentric geniuses, here's a look at the 10 best guest stars in The Good Wife, ranked.
---
There's a very specific kind of joy that comes from binge-watching one of your favourite shows over and over again, which has a lot to do with the familiarity of characters and places. They have accompanied you for so many years that they feel a little bit your own. Several shows that have that soothing, rewarding effect on me, but I particularly love revisiting The Good Wife because it's so impressively good at giving us so many believable, well-rounded characters. So let's take a look at a list of its best guest stars, ranked from worst to best!
Many Hollywood stars have all been guest stars in The Good Wife. Michael J. Fox, Jeffrey Dean Morgan, Kyle MacLachlan, Alan Cumming, Matthew Goode: you name them. But that's not what makes us come back to the show over and over again. These roles have become so iconic that the names of the characters come to mind before the names of the actors you know so well, as if they were real-life friends. Eli Gold, Jackie Florrick, Neil Gross, Kalinda Sharma, Lemond Bishop, Colin Sweeney, Louis Canning, Nancy Crozier … The list of unforgettable fictional names goes on.
When so many characters have been embued with such level of personality, it's hard to establish which of them are the protagonists and which are the guest stars. We've decided to exclude the Florrick family and the Lockhart-Gardner staff from the list, even though a second list might be in order, just to give us the chance to talk about the manipulative mother-in-law we love to hate and the sarcastic campaign manager we'd love to meet. From lovable wife murderers to annoyingly good lawyers, here are the 10 best guest stars in The Good Wife, ranked from best to worst.
---
10. BECCA
(Dreama Walker)
THE "GUM ON THE BOTTOM OF ELI'S SHOE"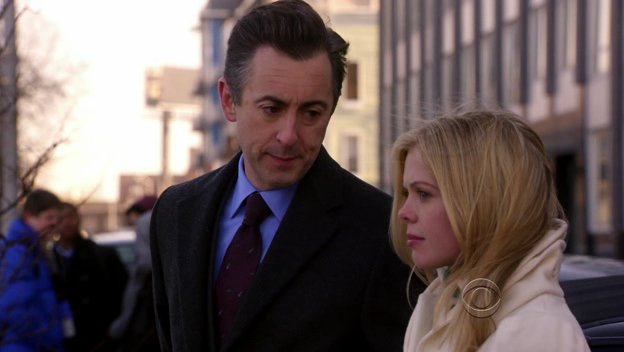 When we witnessed Eli Gold (Alan Cumming)'s first meeting with Becca, then known as "Upriser7", little did we know that we were about to watch one of the most unexpectedly hilarious scenes of The Good Wife's entire first season. "Have I been a bad girl?" asks Becca, having just been discovered as the source of unwanted tweets about the Florricks's private matters. Eli's "You're gum at the bottom of my shoe" reply is one of his best lines in the season. Becca is the perfect nemesis to our favourite campaign manager. Each and every one of her scarce but strategically placed appearances brings yet another epic, unforgettable face-off.
---
9. PATTI NYHOLM
(Martha Plimpton)
THE BABY-CARRYING LAWYER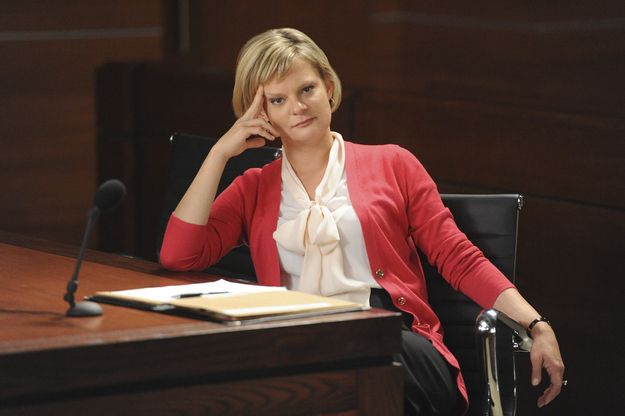 Patti is one of those characters we love to hate, and The Good Wife has plenty of those. Her weapon of choice is cute, crying babies that she brings with her to gain the jury's sympathy and disrupt the Lockhart-Gardner lawyers' plans. From baby monitors to nursery rhymes, each new episode shows a slightly more elaborate version of Patti. Her schemes become as ingenious as they are inconvenient for Will and Alicia. Played to perfection by Martha Plimpton, Patti Nyholm is a fascinating villain. This multifaceted character gains our respect for her perfectly-timed, clever comebacks.
---
8. OWEN CAVANAUGH
(Dallas Roberts)
THE VOICE OF REASON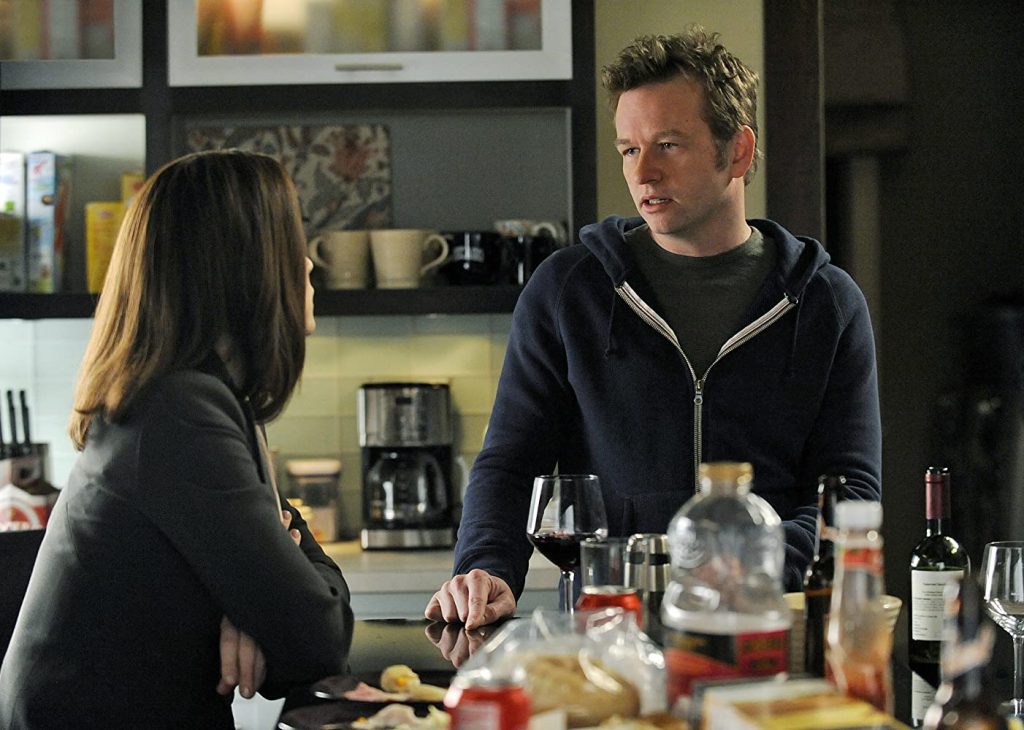 Alicia's brother doesn't appear very often in The Good Wife, yet he's an essential presence in the show. Not only does he help give depth to the Florricks by providing much-needed backstory to Alicia's character, but he is a genuinely intriguing character whose spin-off we'd absolutely love to watch. Alicia's brother is first introduced as the professor who spread homophobic rumors on Peter because "he was just being Owen". But he is not just the source of histerically funny scenarios. He's also a complex character, and he brings meaning to the show with clever ideas and a believable "baggage" of his own. And, if The Good Wife's writers are responsible for Owen's well-timed pearls of wisdom to the Florricks, credit needs to be given to Dallas Roberts (A Home at the End of the World, Dallas Buyers Club) for the depth of emotion he brought to the character.
---

7. NANCY CROZIER
(Mamie Gummer)
A VERY CONVINCING ACT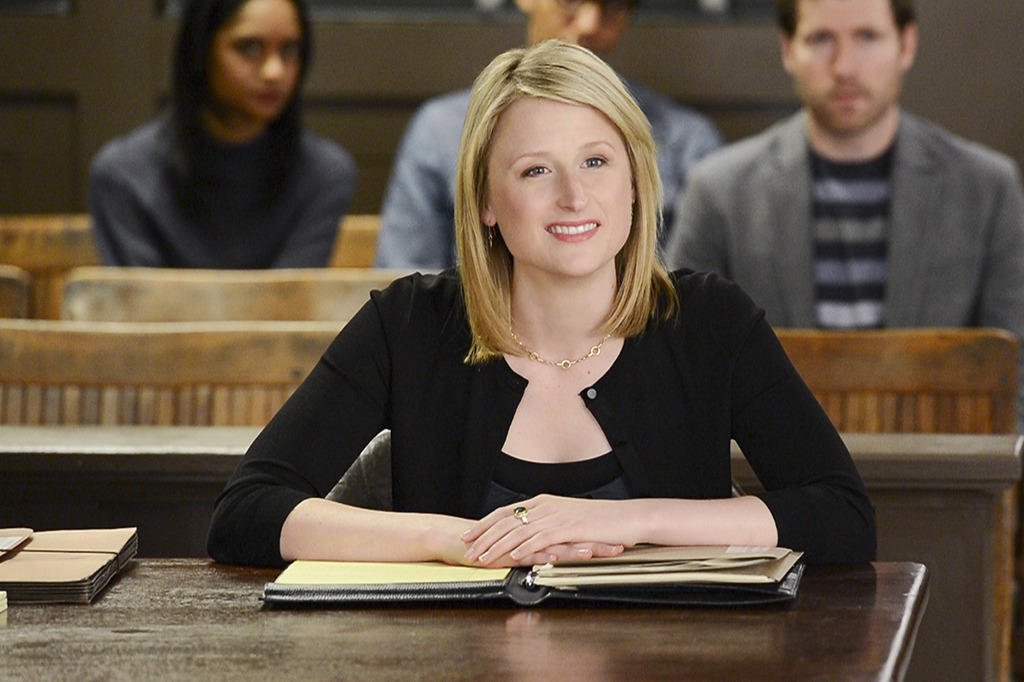 Can you believe that Nancy Crozier has only appeared in eight episodes of The Good Wife? The cunning lawyer is one of the first opponents Alicia faces in court, at the beginning of Season 1, yet she is also one of the most remarkable nemeses introduced by the show. Her strategy in court consists of faking ingenuity. Nancy puts on a naive act that misleads both judges and jury members, who think of her as an inexperienced, prudish young girl who's fresh out of law school. In all truth, Nancy is one of the most ruthless lawyers in the show. Every time she appears, we are torn between feelings of frustration and genuine admiration.
---
6. JUDGE ABERNATHY
(Denis O'Hare)
THE LIBERAL JUDGE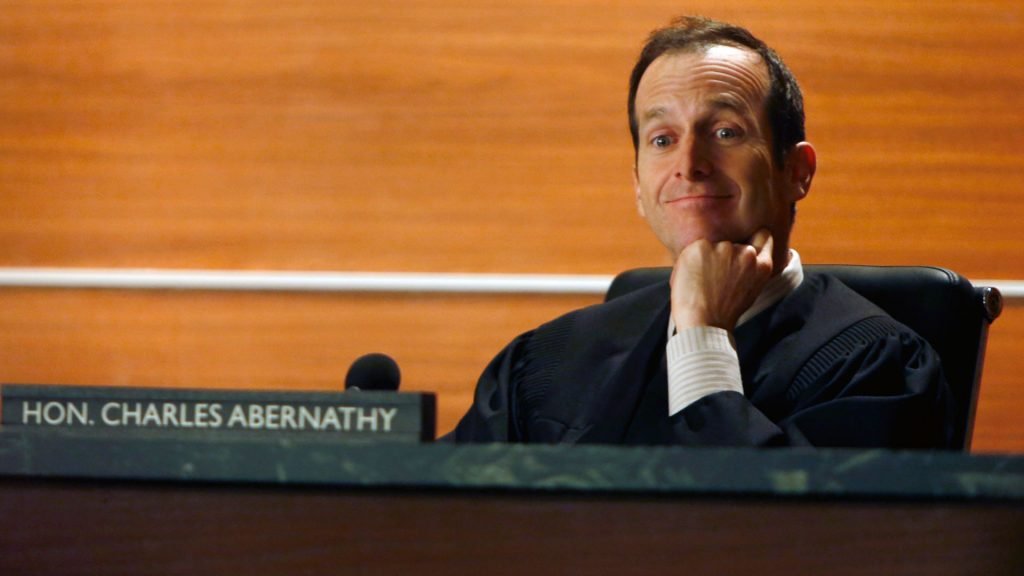 The judges are one of the best features of The Good Wife. Their unpredictable and sometimes utterly bonkers behaviour keeps us entertained throughout the show's many seasons. One of them often falls asleep on the bench, another insists on censoring swear words with the word "fluff". There are sarcastic judges, unreasonable judges, strict judges, corrupt judges and judges who recuse themselves. Some of them go on cleanses that affect their moods, others are easily swayed. And then there's Judge Lessner (Ana Gasteyer), the genius who insists that lawyers use the words "in my opinion" to accompany each and every single one of their arguments.
So why did we choose Judge Abernathy to represent them all? It's not just because we can't stop thinking of Denis O'Hare as True Blood's former Vampire King of Mississippi. Judge Abernathy is both excessively liberal and wonderfully sarcastic. He urges lawyers to donate blood during trials, asks for moments of silence for events he knows nothing about, and quotes lines from Dante's Inferno at the most inopportune times. It's the random remarks and unpredictable behaviour that make us happy to see him enter the courtroom, wishing for our daily dose of witty banter and friendly remarks. And that is, of course, in our opinion.
---

5. THE NSA GUYS
(Michael Urie, Zach Woods & Tobias Segal)
HIDDEN MICS & GOAT VIDEOS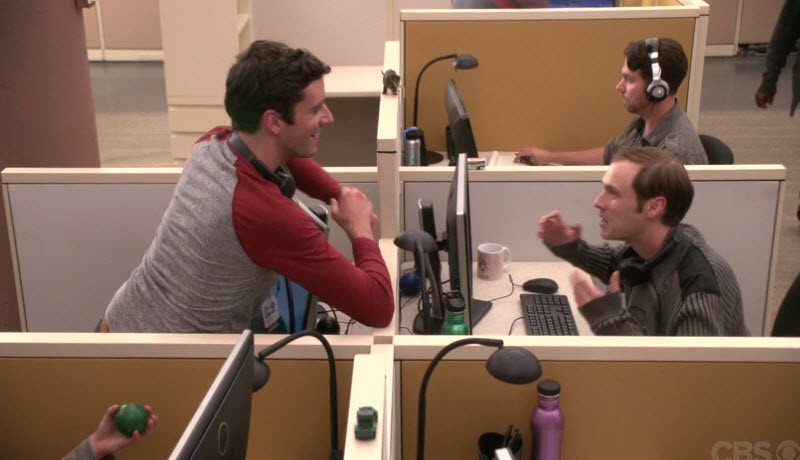 Is there such a thing as too many videos of screaming goats? The idea of having the NSA guys appear in the show as a bunch of nerdy guys who spend their days watching funny animal clips and listening to random people's conversations was, quite simply, a stroke of genius. The NSA guys treat the lives of Alicia, Peter, Eli and the Lockhart-Gardner staff as if they were part of a long-running soap opera that they get to listen to for a living.
Their brilliant characterisation is what instantly makes us like them. Each and every single one of their scarce appearences into one of the best things of the entire show. But the NSA guys are not just there for comic relief. The Good Wife often uses humour to tackle issues that are very real, and this is no exception. Seeing the surveillance agency at work also makes it become more real. Which is precisely the reminder we need, at this day and age.
---

4. MARISSA GOLD
(Sarah Steele)
THE OTHER "GOLD"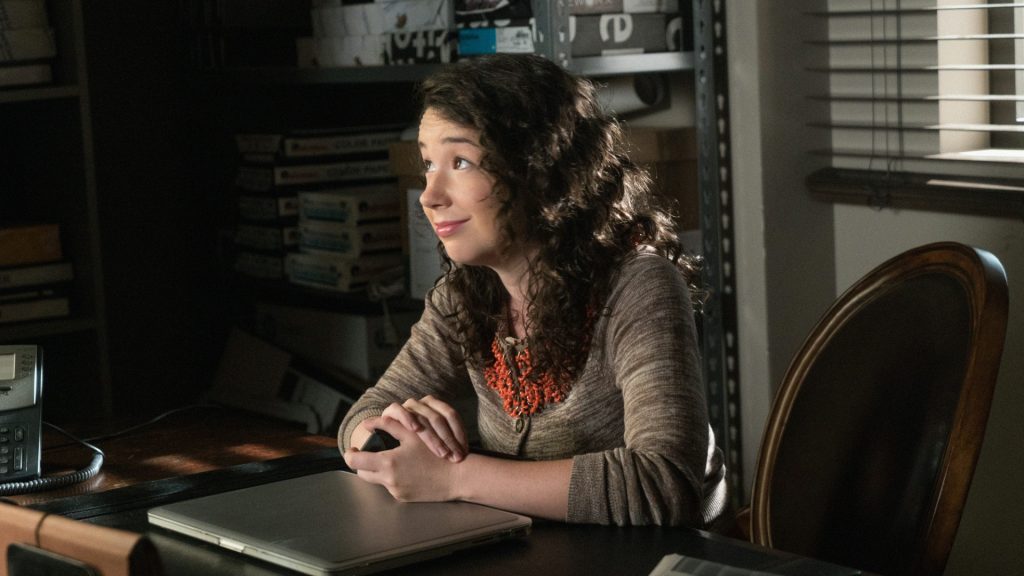 If you're a fan of The Good Fight, you probably would have placed Marissa at the top of this list. The spin-off that moved the spotlight onto Diane Lockhart (Christine Baranski) and introduced us to new lawyers and old acquaintances couldn't bring back Eli Gold himself, and gave us the next best thing. In The Good Wife, Marissa is briefly introduced in Season 2, yet she only becomes an important presence from Season 5 onward. But she remains one of the best-written characters in the series, and we admire her for her resourcefulness, courage and wisdom.
---
3. LOUIS CANNING
(Michael J. Fox)
THE CUNNING OPPONENT
"I probably owe you an explanation". Louis Canning's first words in the courtroom are usually to introduce tardive dyskinesia, a neurological disorder that he uses to gain the sympathy of the jury. In fact, the disorder Canning suffers from also happens to be one of the side effects of the medication that is used to treat Parkinson's disease, which Michael J. Fox was diagnosed with in 1992. Just like his character in The Good Wife, Fox hasn't let his disability affect his professional life. Not only has he continued to act, but he has appeared in over thirty movies and TV shows in the past twenty years alone.
What's truly groundbreaking about Louis Canning's portrayal in the show is that he defies the way people with disabilities are usually represented in movies. Not only is the cunning lawyer never presented as a victim, but he's not a particularly good person either. Canning uses his disability to his advantage, and he's first and foremost a clever lawyer and a complex human being.
---

2. COLIN SWEENEY
(Dylan Baker)
THE WIFE MURDERER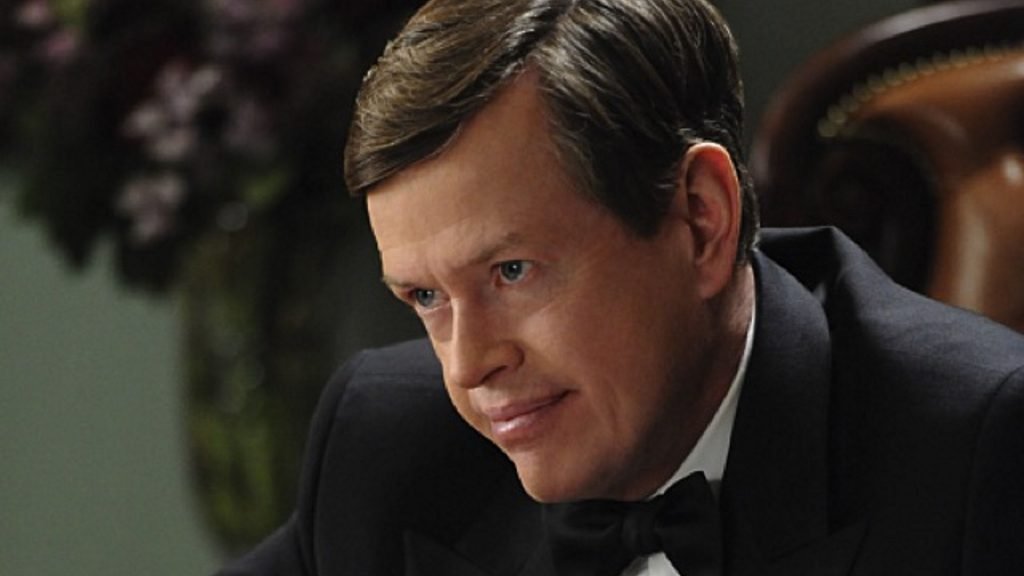 How do we even begin to describe Colin Sweeney? Our favourite wife murderer is the character that shows up when he's most needed, bringing with him a good dose of sarcasm, narcissism and political incorrectness. Of course, he's not just a person of dubious morality who was accused of killing his own wife and framing someone else for the murder, and whose lack of conviction reminded viewers of O.J. Simpson. He's also a talkative, opinionated "friendly neighborhood murderer" who speaks his mind even when he shouldn't. And his interests vary from bondage and S&M to manga drawings and expensive art. Played with the right amount of creepiness by the impressive Dylan Baker, Colin Sweeney is yet another proof of The Good Wife's excellent characterisation and screenwriting.
---

1. ELSBETH TASCIONI
(Carrie Preston)
THE ECCENTRIC GENIUS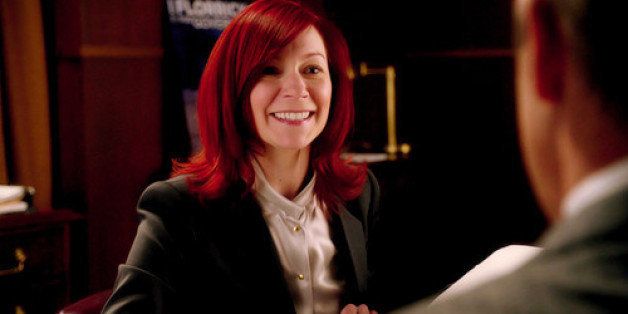 Is there a list of The Good Wife characters in which Elsbeth Tascioni does not come first? Superbly played by Carrie Preston (True Blood), Elsbeth is the eccentric laywer that comes to the rescue when our Lockhart-Gardner heroes need her the most. And, if her short attention span and random comments about items of clothing don't make for a good first impression, it soon becomes clear that Elsbeth is a genius in disguise. Behind Elsbeth's easily distracted, absentminded appearence hides a cunning, resourceful, wonderfully unconventional lawyer. Not only is she humble and hilarious, but she's always on the winning side.
---
The Good Wife has recently been removed from Netflix and is now available to buy on Digital. Its spin-off, The Good Fight, is currently airing on CBS.
---
WATCH THE GOOD WIFE: